Whipped Cottage Cheese Keto Chocolate Mousse (Don't Knock it Until You Try It!)
Think you don't like cottage cheese? Try whipped cottage cheese as a sweet smooth decadent treat.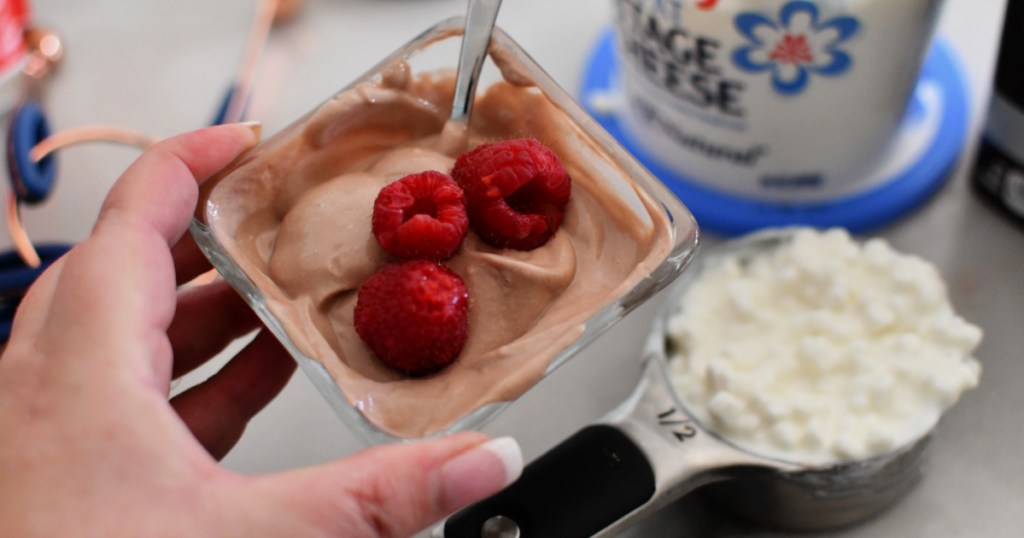 This light and fluffy keto dessert has a surprising ingredient – cottage cheese!
If you are craving a sweet treat that's also low carb, try whipping up this super easy chocolate mouse using cottage cheese, a keto-friendly sweetener, and unsweetened cocoa powder. You can use an immersion blender to whip up the cottage cheese as I did, a food processor, or a personal blender would work too.
If you're looking for a new way to enjoy cheese as a dessert, this is it! I was inspired by this Instagram post by Shred Happens, and I'm so glad I gave it a go.
It's a unique & easy idea that is dreamy and delish! I am honestly super impressed at how great this whipped cottage cheese turned out. The texture is smooth and the taste is yummy.
Consider making a chocolate or raspberry variation!
I am including a recipe for both chocolate mouse and raspberry. Both are very delicious. If you enjoy raspberry ice cream then you'll love the whipped cottage cheese with vanilla extract, sweetener, and raspberries. it reminds me of my homemade keto raspberry cream pie.
I topped mine with a few keto chocolate chips and additional raspberries, but this can all be adjusted to your taste!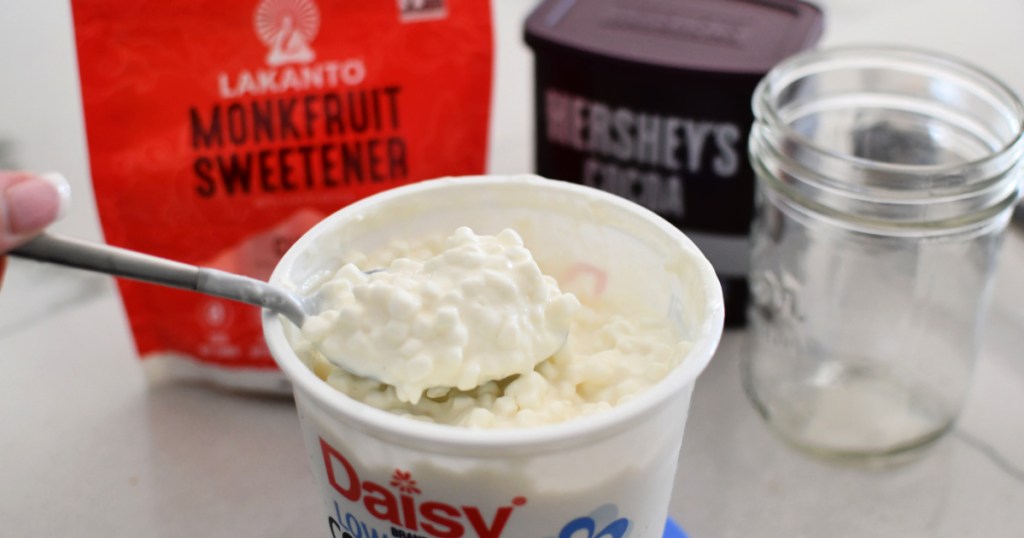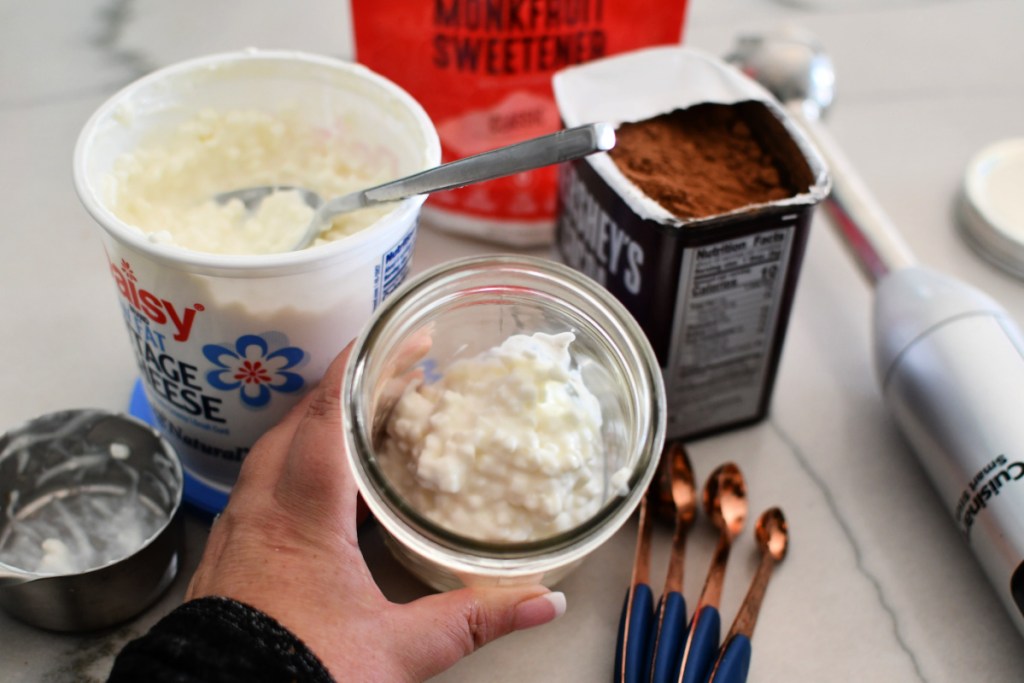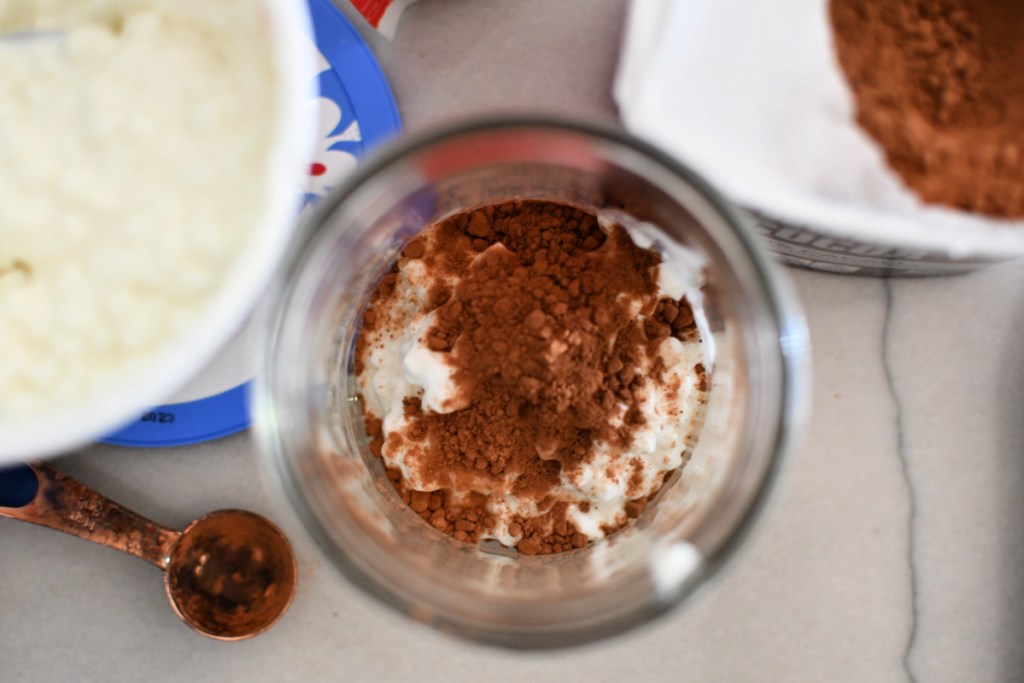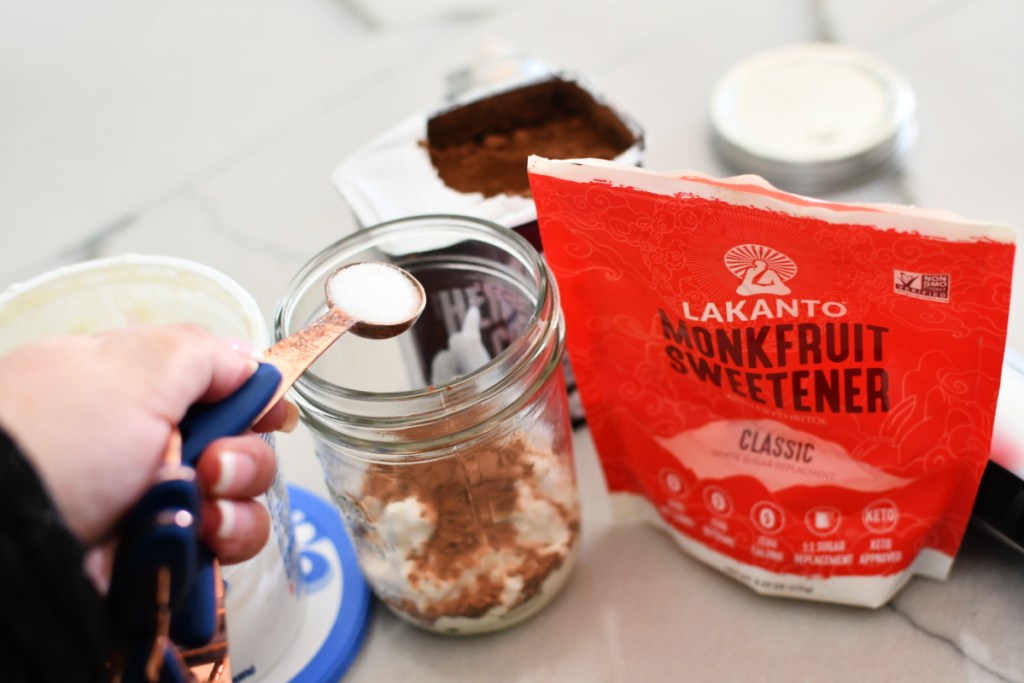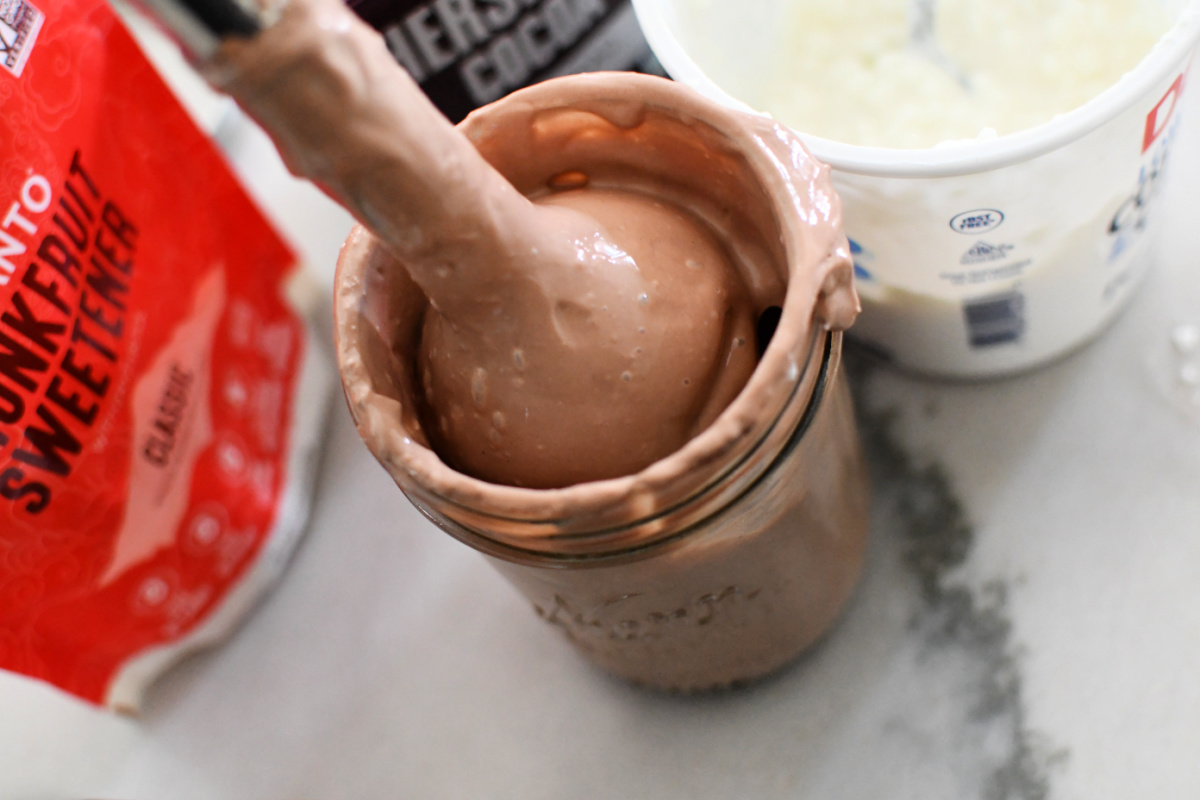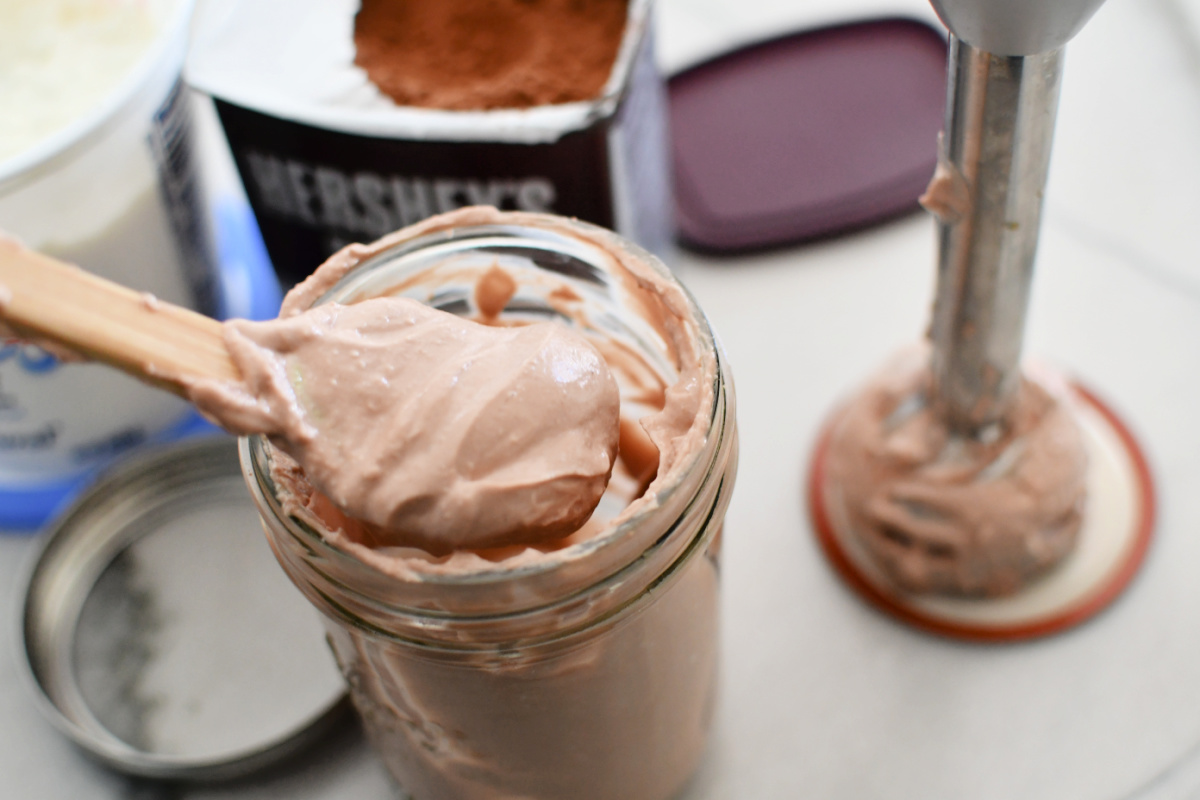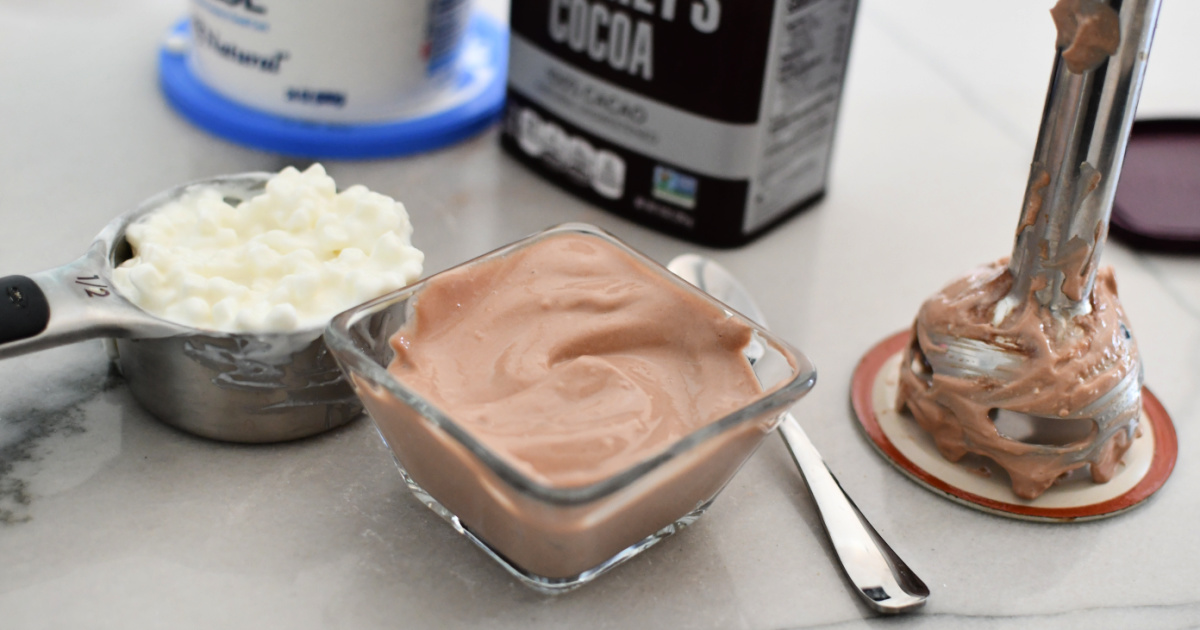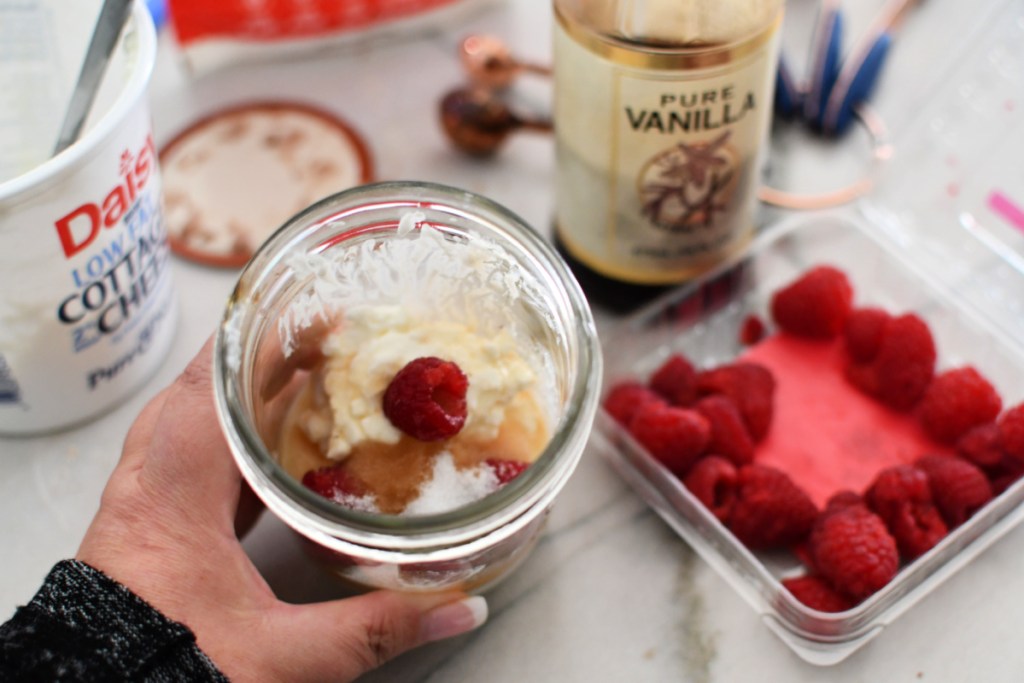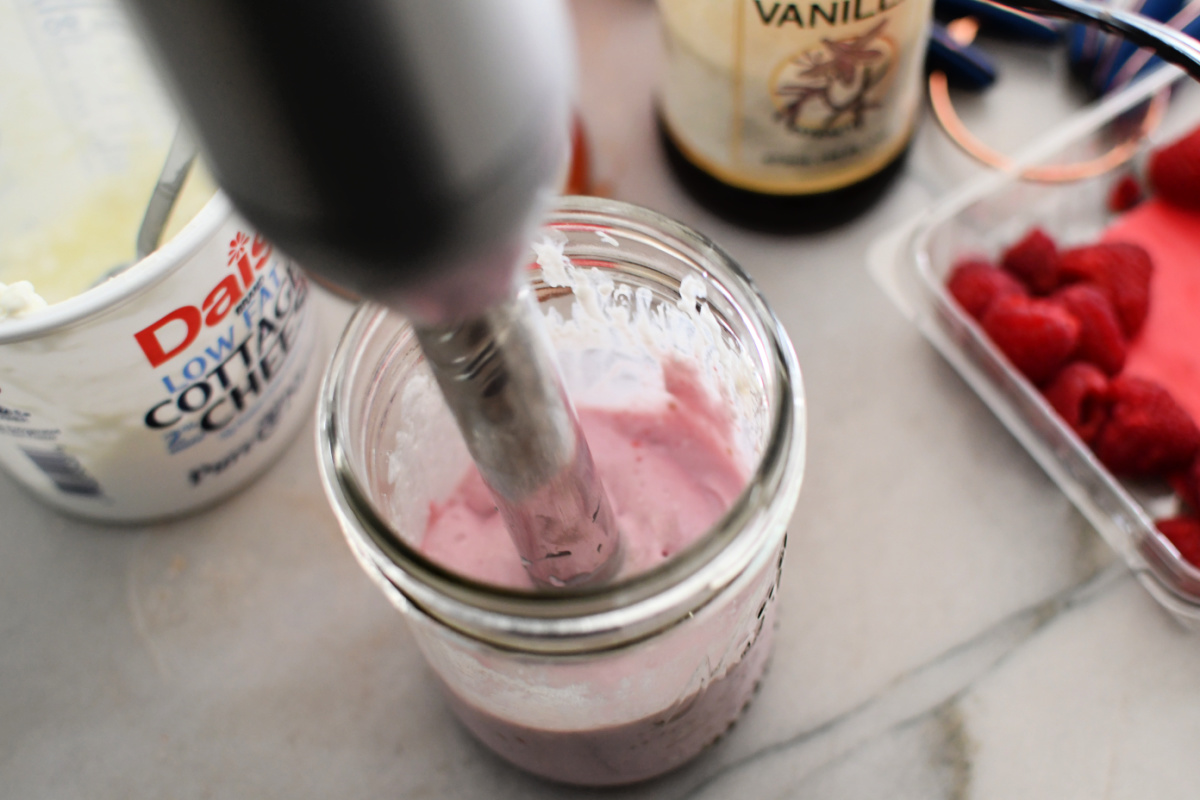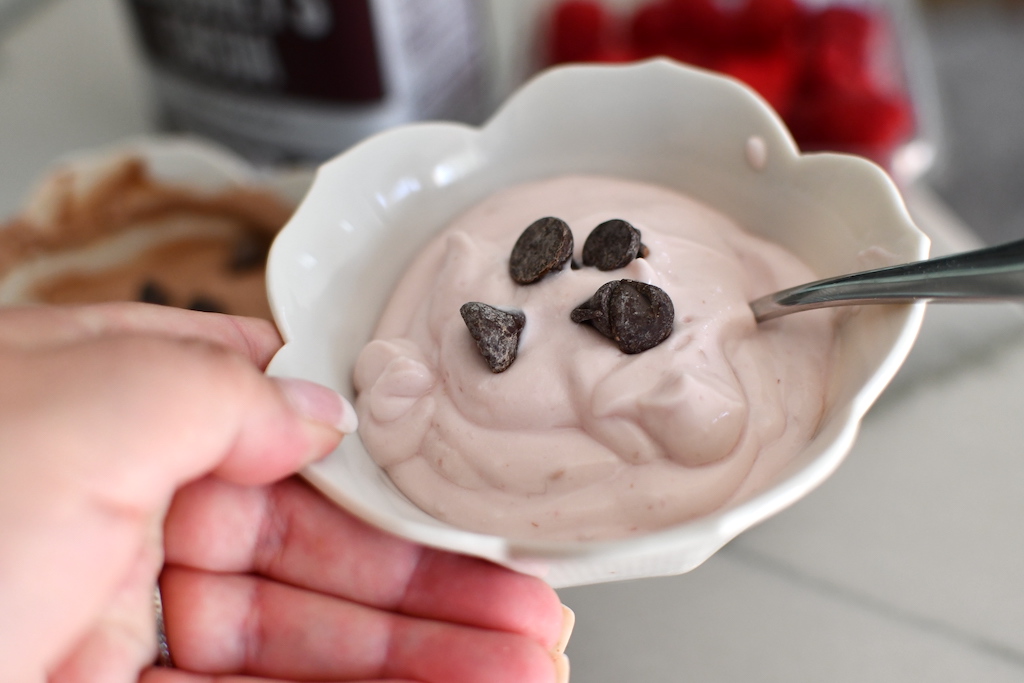 ---
Print
Keto Cottage Cheese Mousse
yield: 1 SERVINGS
prep time: 5 MINUTES
total time: 5 MINUTES
Cottage cheese is whipped into a smooth and creamy chocolate or raspberry mousse using just three ingredients!
Ingredients
For chocolate mousse:
For raspberry mousse:
1/2 cup cottage cheese
4 raspberries
Directions
1
Add all ingredients for your preferred whipped cottage cheese variation to a jar (for immersion blending) or food processor or blender.
2
Blend together until smooth. That's truly it. Enjoy!
Additional Notes
Raspberry Variation Amount Per Serving: 114 Calories | 4.6g Fat | 12.9g Total Carbs | 0.6g Fiber | 3.5g Sugar | 8.0g Sugar Alcohol | 11.8g Protein | 4.3g Net Carbs
Nutrition Information
Yield: 1, Serving Size: 1/2 cup
Amount Per Serving: 107 Calories | 4.8g Fat | 14.6g Total Carbs | 0.7g Fiber | 2.8g Sugar | 10.0g Sugar Alcohol | 12.0g Protein | 3.9g Net Carbs
---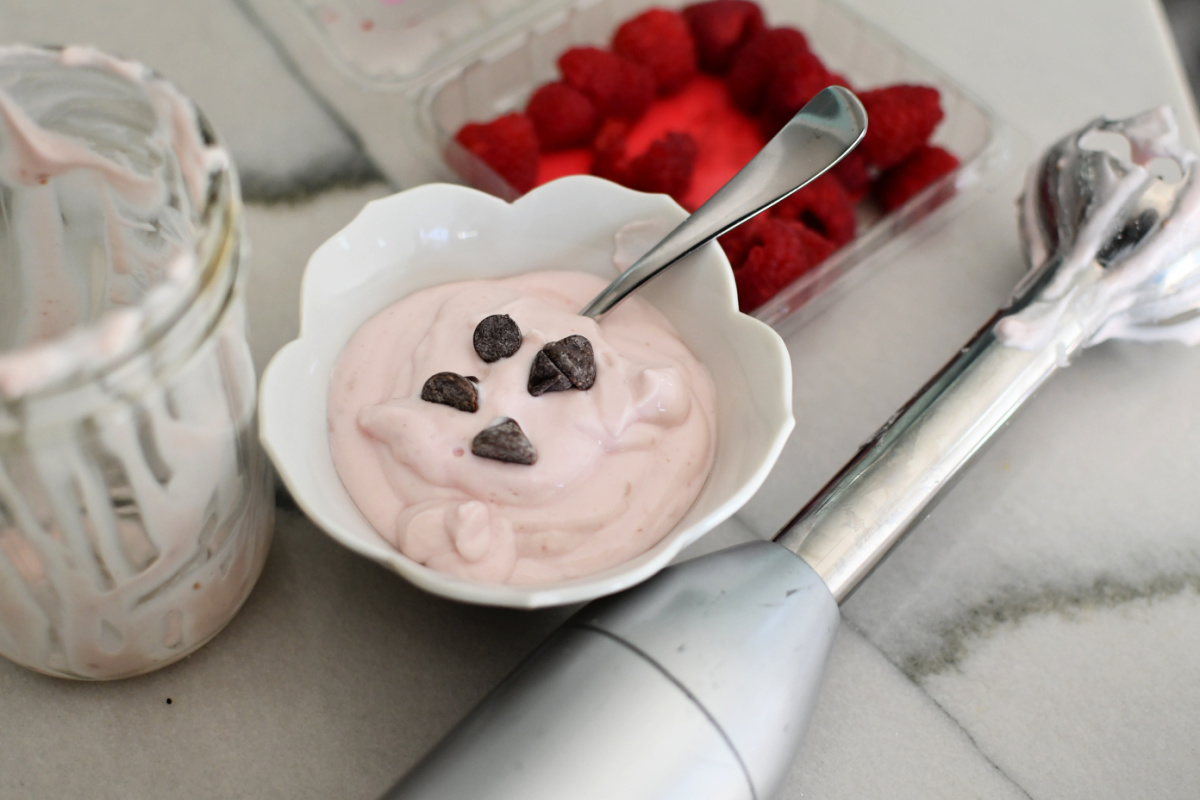 Tips for making the best cottage cheese mousse:
Adapt this idea to your taste buds using your favorite keto sweetener to taste and consider making other variations such as strawberry or adding a favorite keto nut butter. There are so many ways you could customize!
Try to grab a full-fat cottage cheese. This will yield a thicker creamy whipped mouse and is more suitable for keto.
This idea would be easy to double and store half in the fridge for up to a day or two.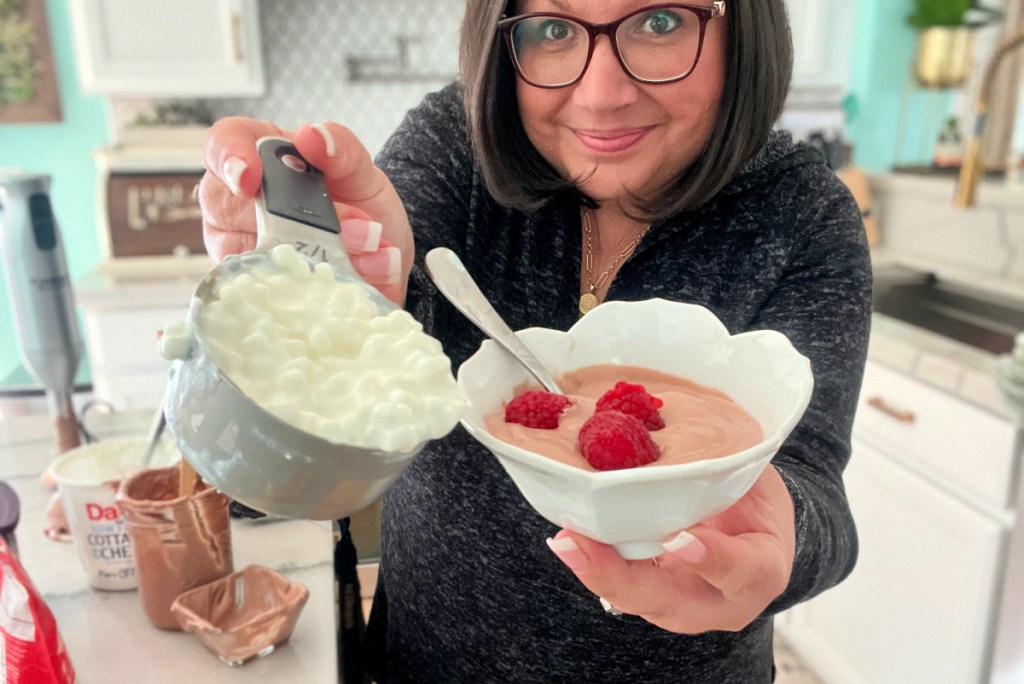 Conclusion: You need to try this easy keto dessert soon! 🤤
I have never been a fan of cottage cheese in the past, personally. I could never get past the texture. This idea of blending it smoothly is a game-changer and this makes a perfect sweet treat.
If you do try it, please let us know your thoughts in the comments below.
---