Best Ever Keto Donuts Recipe (Just 2 Net Carbs)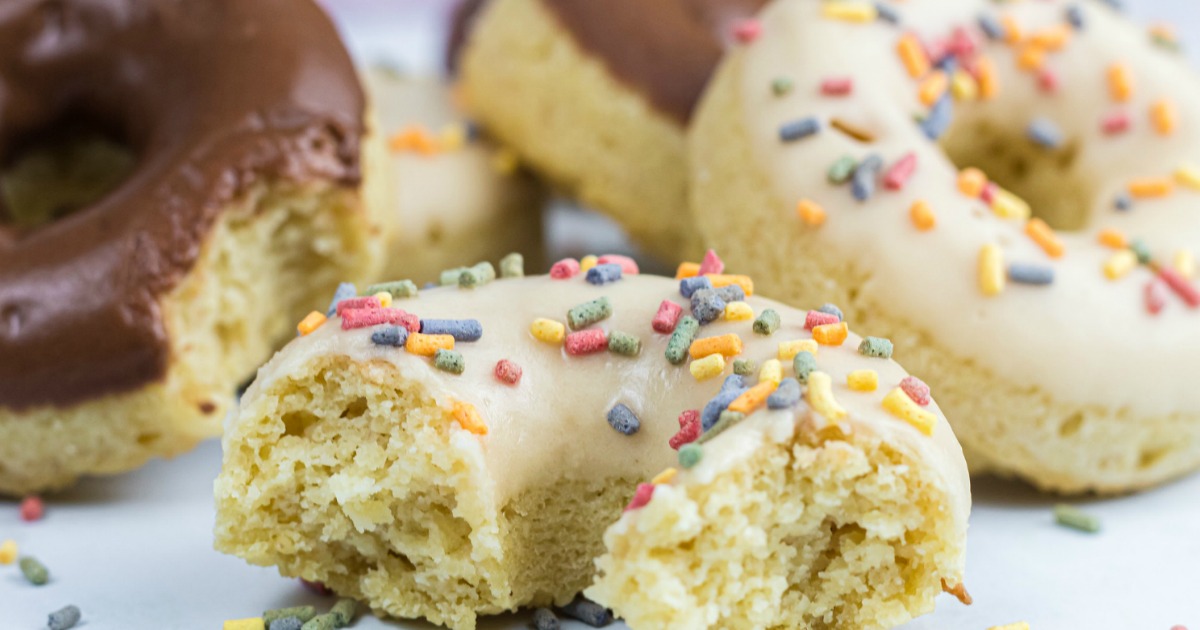 Missing donuts since you've gone keto?
I've been on the hunt for a donut replacement that's keto and sugar-free. Friends, I think I've found the answer to your donut loving cravings. Time to indulge in the best keto donuts recipe!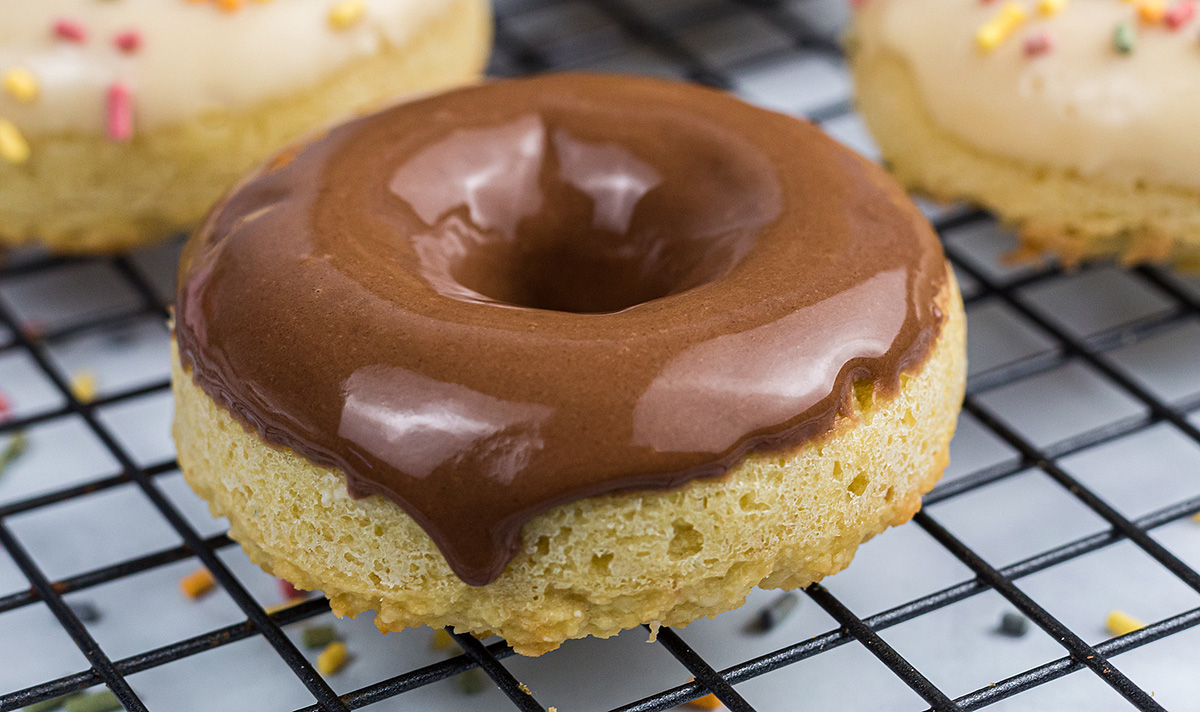 This yummy keto donut recipe clocks in at just 2 net carbs per donut! WOOHOO! It's the perfect cake donut that you can make to have on hand for breakfast, snacks, or to grab on the go before work. I love that the ingredients are simple and the taste is a home run!
See how easy it is to make these keto donuts by watching the video below.
*Important note: In the video above, we use 4 – 1/2 cup scoops of almond flour to get the 2 cups total the recipe calls for.
---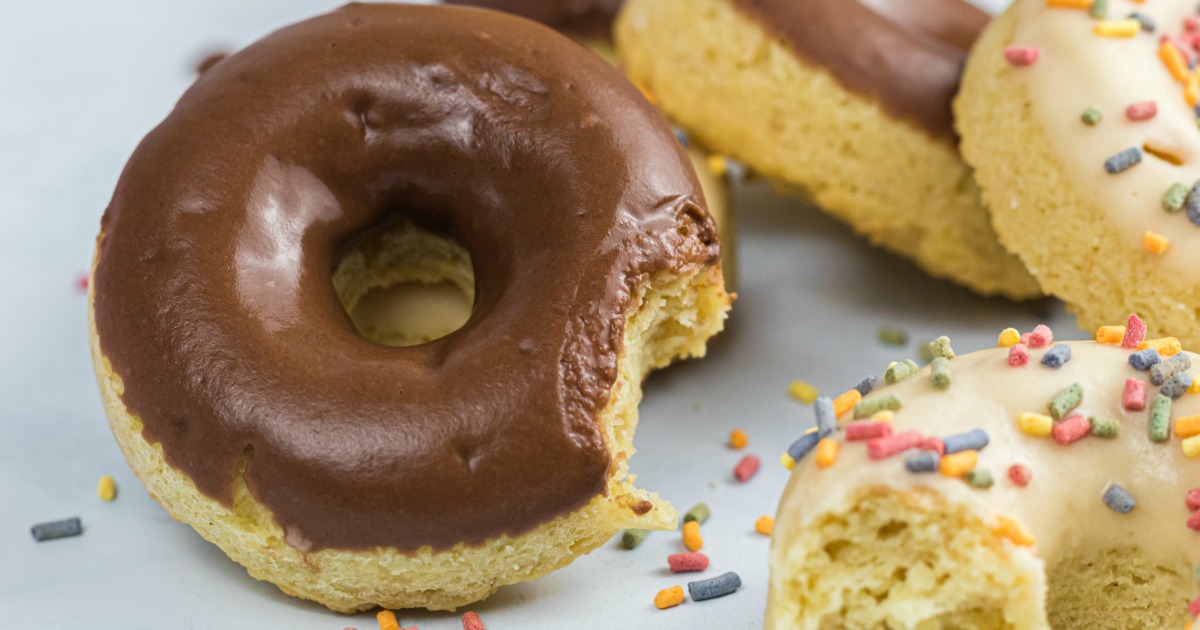 Here are a few recipe tips to keep in mind when making keto donuts:
After searching for the best donut molds, I came across these silicone molds and purchased them after reading all the amazing reviews on Amazon. The donuts popped right out without having to grease the sides!
If you are craving chocolate, you can add 2 tablespoons of unsweetened cocoa to your dry ingredients to make a delicious chocolate cake donut.
I'm a big fan of Lakanto powdered monk fruit Sweetener. I feel like it doesn't have a strong cooling after taste like some other keto sweeteners. You can grab it directly from Lakanto and save 10% off your order when you use promo code HIP2KETO at checkout!
If you have kiddos who love sprinkled donuts, I have just the topping for you! These sprinkles were a hit in my house and even better, they're keto-approved! Use promo code HIP2KETO to save 20% off your purchase!
---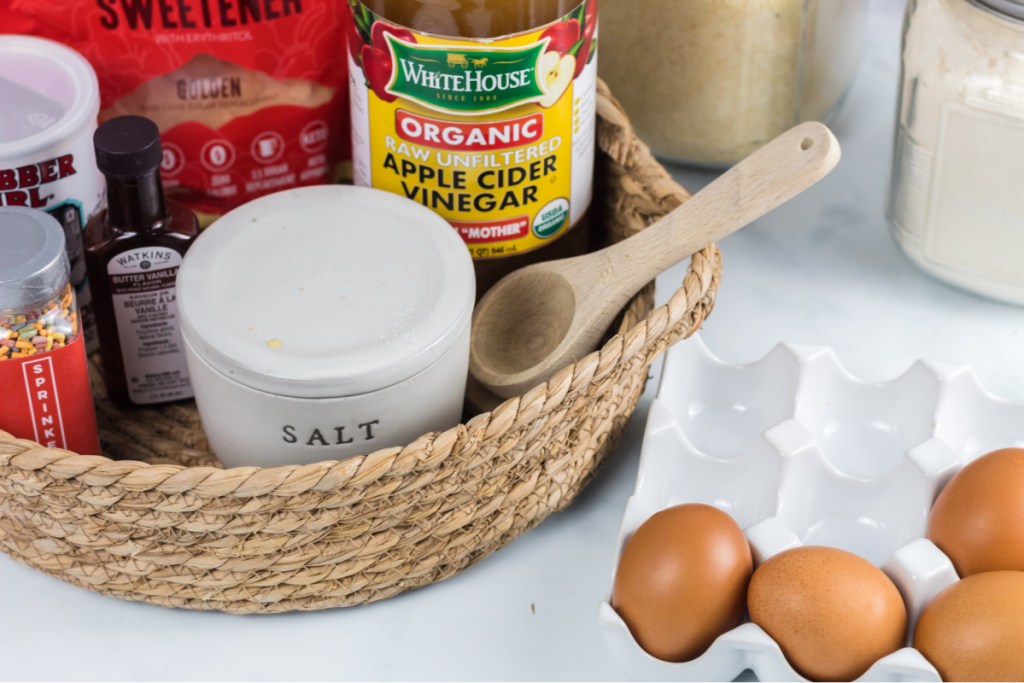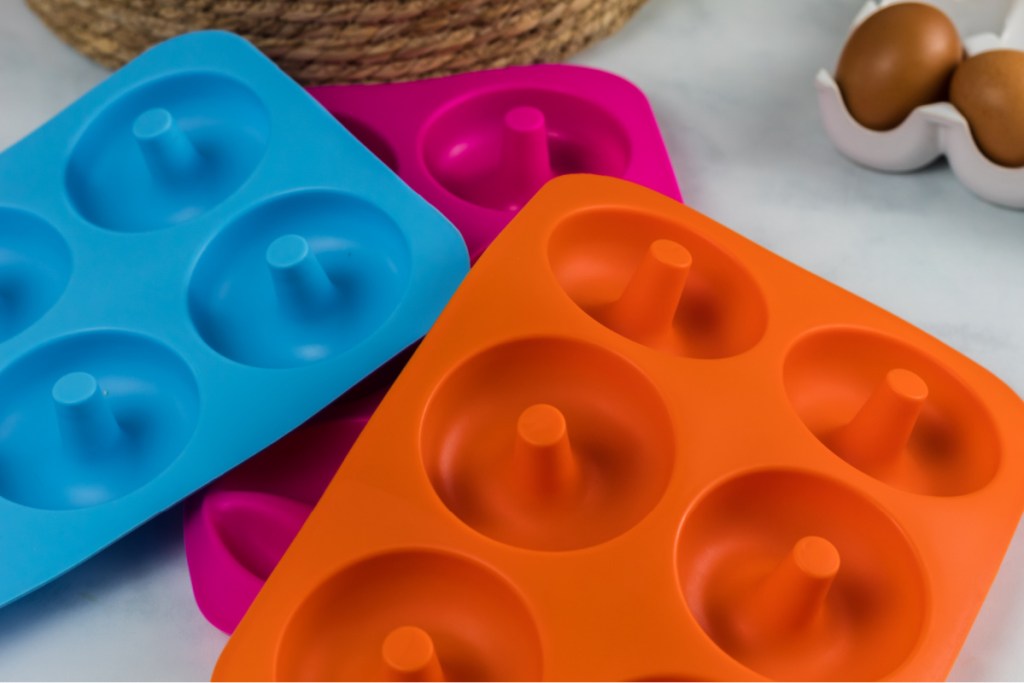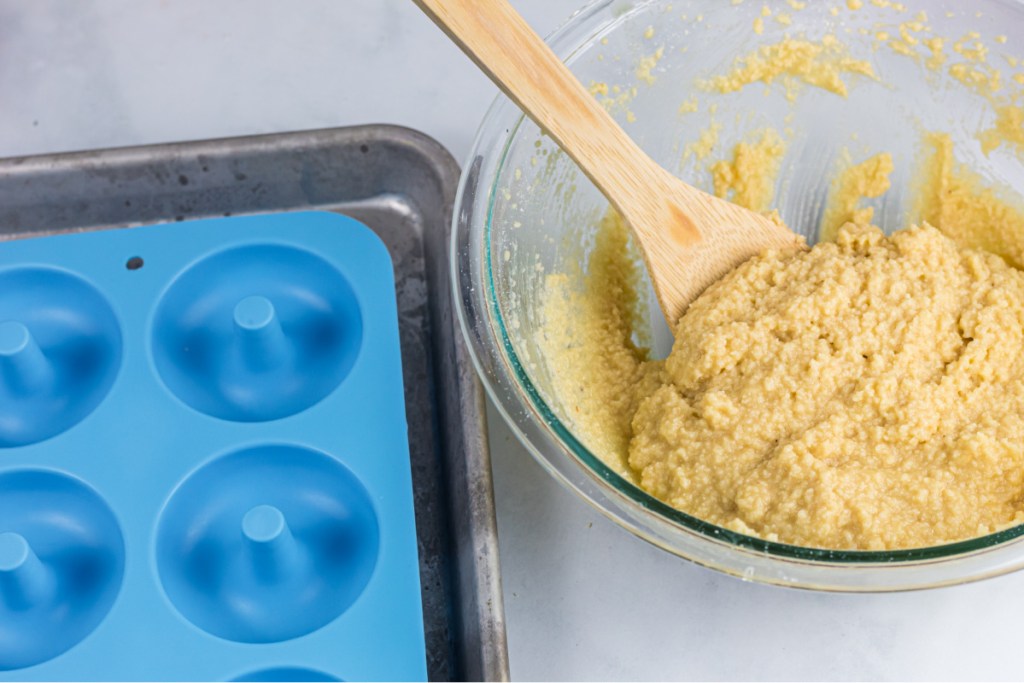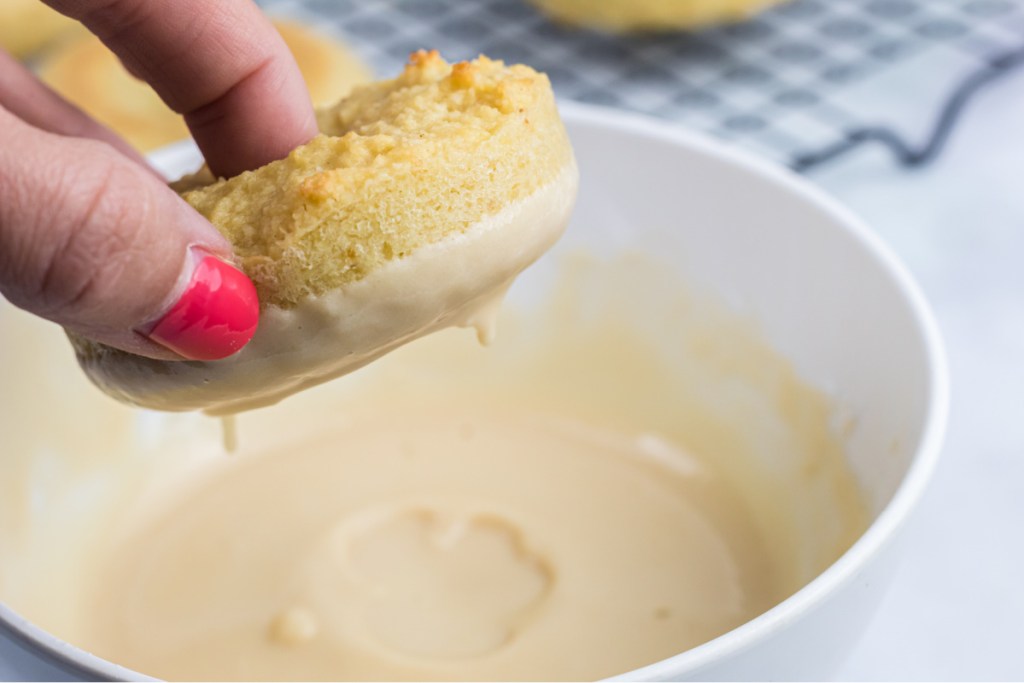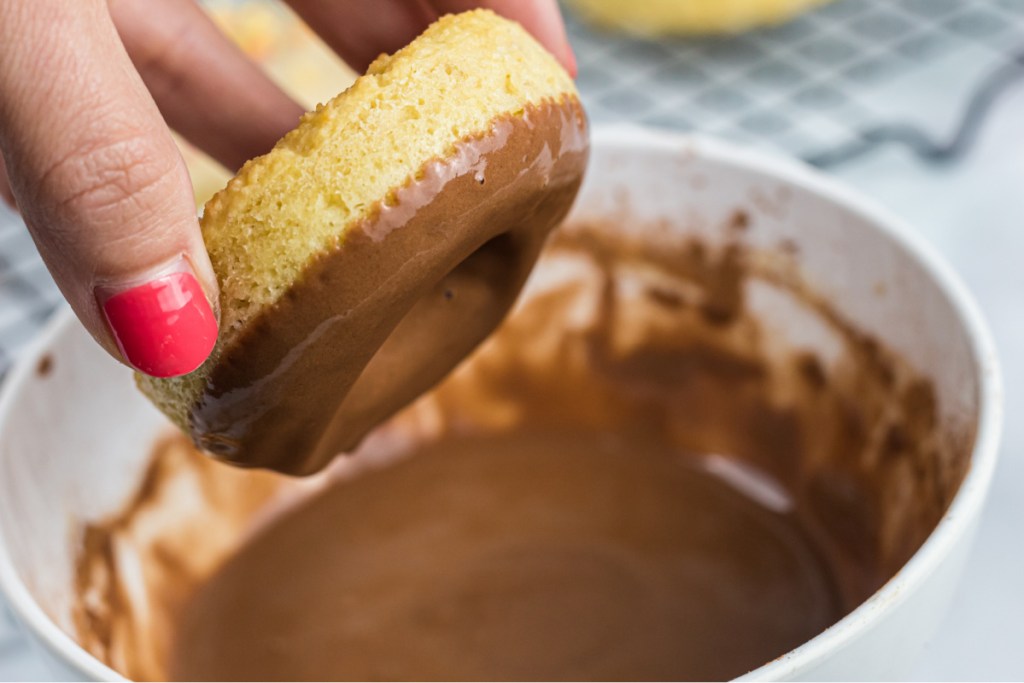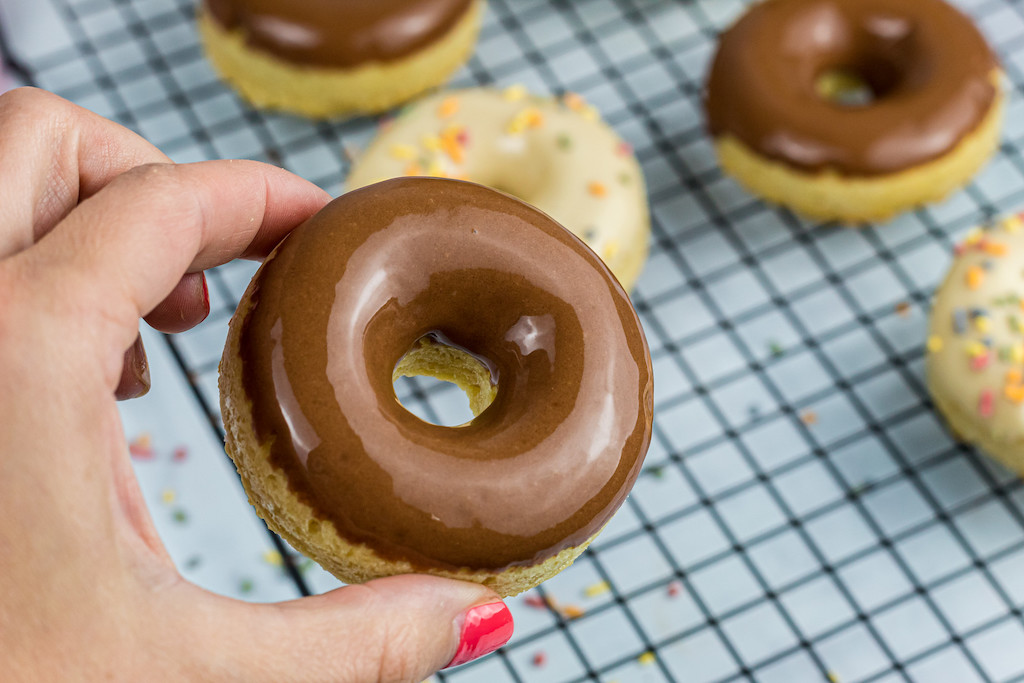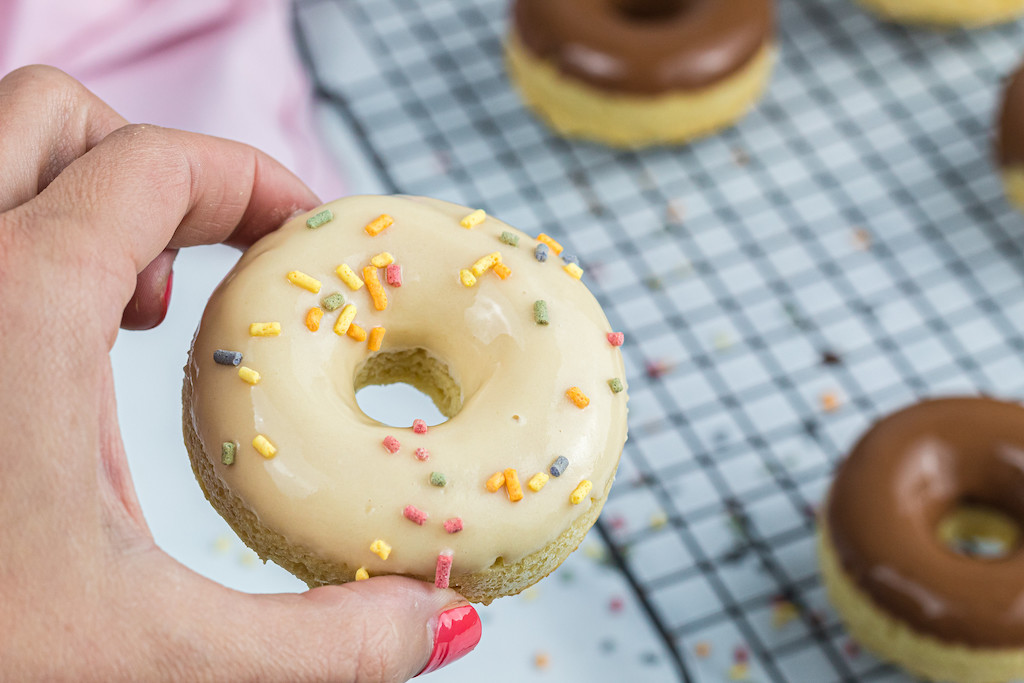 ---
yield: 12 SERVINGS
prep time: 10 MINUTES
cook time: 15 MINUTES
total time: 25 MINUTES
Your tastebuds won't believe you're staying keto after biting into one of these delectable donuts!
Ingredients
Donut batter:
1 1/2 teaspoon baking powder
1/2 teaspoon salt
4 eggs
1 teaspoon apple cider vinegar
1/4 cup almond milk
Cinnamon Sugar Donut Topping:
2 tablespoons melted butter
2 teaspoon cinnamon
Icing:
2 tablespoon heavy whipping cream (or almond milk for dairy-free version)
1 teaspoon vanilla extract (optional)
1 tablespoon unsweetened cocoa (optional, for chocolate icing)
Directions
1
To make the donuts:
Preheat oven to 350 degrees.
2
In a large bowl add in almond flour, coconut flour, baking powder, and salt. Mix dry ingredients until they're all combined.
3
In a separate large bowl, add in eggs, monk fruit sweetener, apple cider vinegar, almond milk, and extract. Mix with an electric mixer for 1 minute. Add in dry ingredients and mix until all ingredients are combined.
4
Add donut batter to a Ziploc bag. Cut about 1/2" off the corner to use as a piping bag. Pipe the donut batter into the donut molds 3/4 the way to the top. Place filled molds on a flat baking sheet for better stability when inserting and removing molds from the oven.
5
Bake in preheated oven for 13-15 minutes. Let cool completely before apply icing.
6
To make icing:
Slowly add ingredients to a bowl and whisk until you get a thick creamy texture. Let icing sit for a few minutes to thicken before adding to donuts. Dip donut tops into the icing and set on a cooling rack to cool. Top with sugar-free sprinkles (if desired) while icing is still sticky.
8
Store in an airtight container for up to 3 days.
Nutrition Information
Yield: 12 donuts, Serving Size: 1 donut
Amount Per Serving: 70 Calories | 5g Fat | 16g Total Carbs | 8g Fiber | 6g Sugar Alcohol | 4g Protein | 2g Net Carbs
---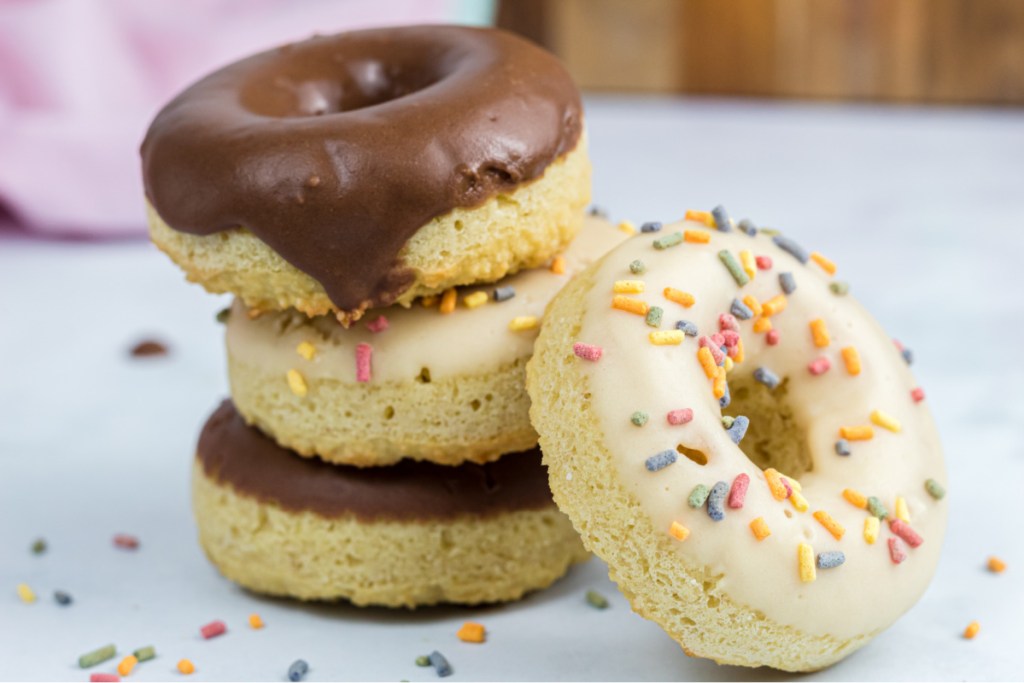 As you can see, you don't have to give up your favorite treats, you just have to find a way to make them low carb! Try this yummy recipe and let me know what you think.
Warning: You may have to hide these from the kiddos so you get to enjoy some of them yourself! 🤣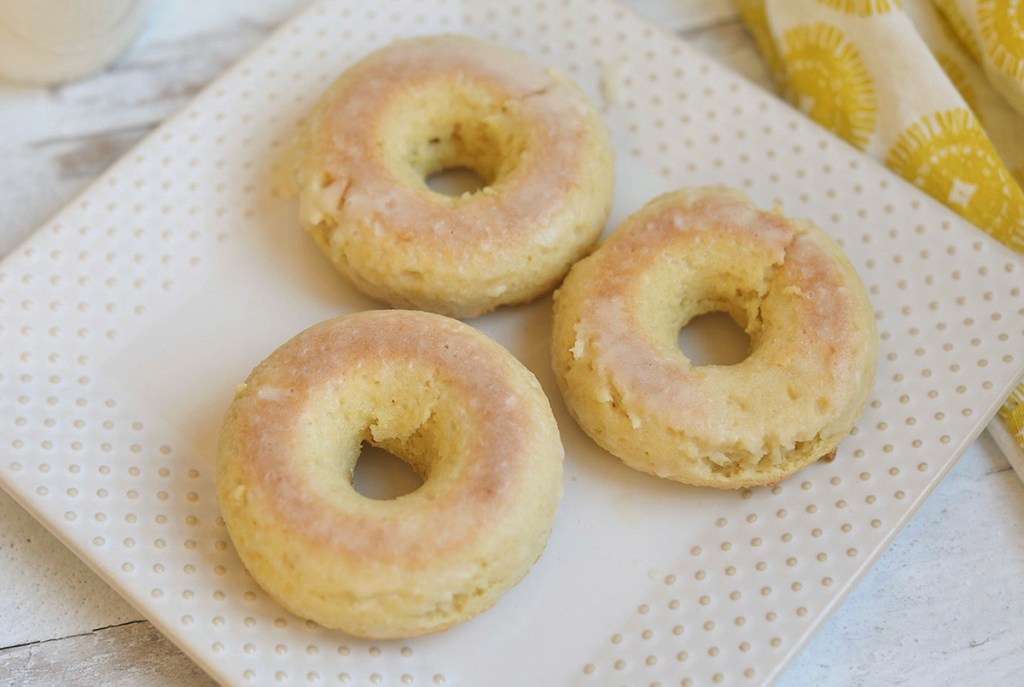 My team member, Jenna, gave this recipe a test for me, and here's what she had to say:
"On my gosh, I'm not sure how you did it, but the whole house smelled like donuts while these were baking. This is such a fun creation and they came out not only beautiful looking, but they were also so flavorful! I never knew donut molds were a thing, but I am so happy they are.
They were easy to make and the whole crew loved them in all their low-carb, sugarless goodness! I will absolutely be making these again soon." – Jenna
---