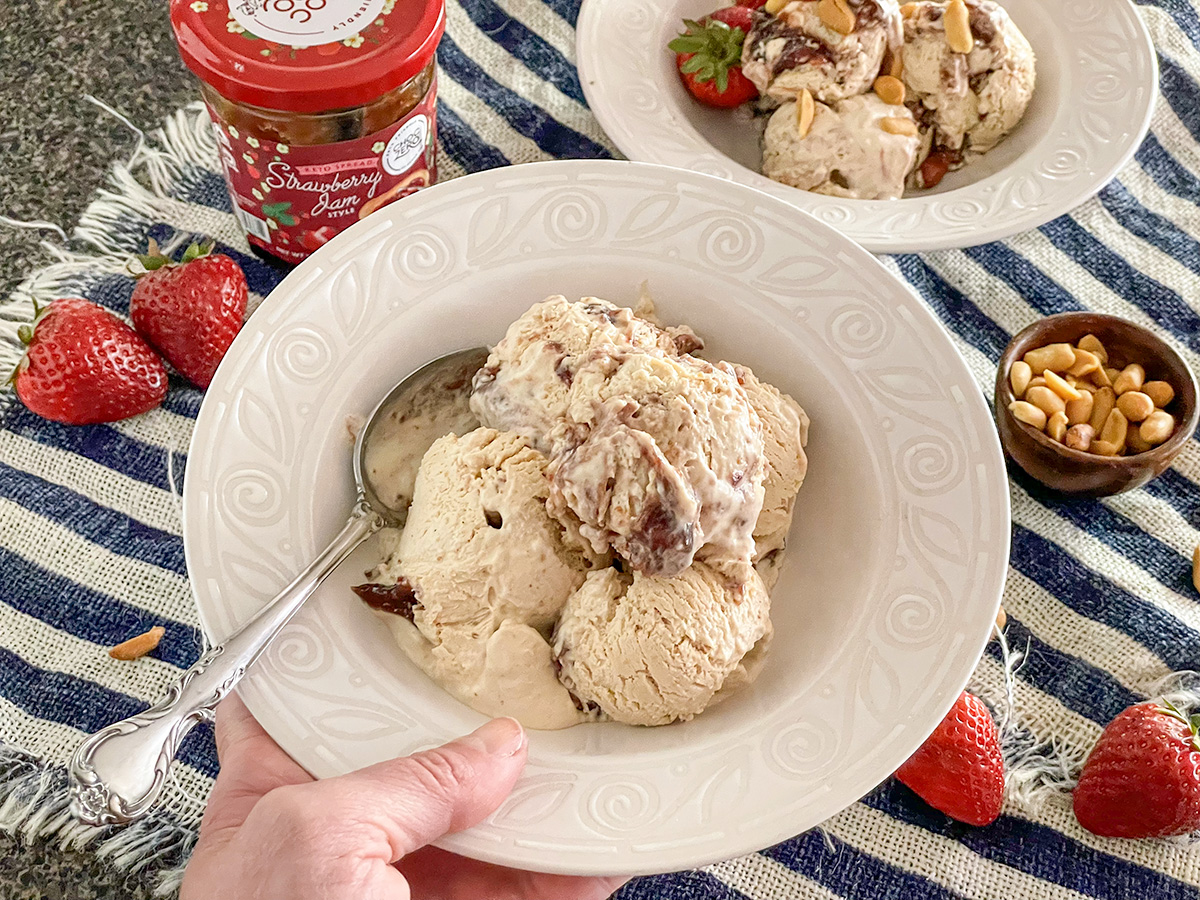 Keto Ice Cream Recipes
One of the things about the keto diet is all the fun you'll have exploring our keto ice cream recipes. Keto ice cream is high in fat and very low carb, using alternative sweeteners and low-carb fats like heavy cream to keep you satisfied and in ketosis, even while enjoying sweet treats.
We're sharing all our yummy and easy keto ice cream recipes, like this vanilla bean ice cream, ice cream in a mason jar, and even keto raspberry cheesecake ice cream! Satisfy that sweet tooth with these frozen low-carb desserts. They're the best!
Keto Ice Cream