Craving the Ultimate Keto Milkshake? Check Out The Easiest Recipe Ever!
These over-the-top, insanely rich keto milkshakes are made with only two base ingredients!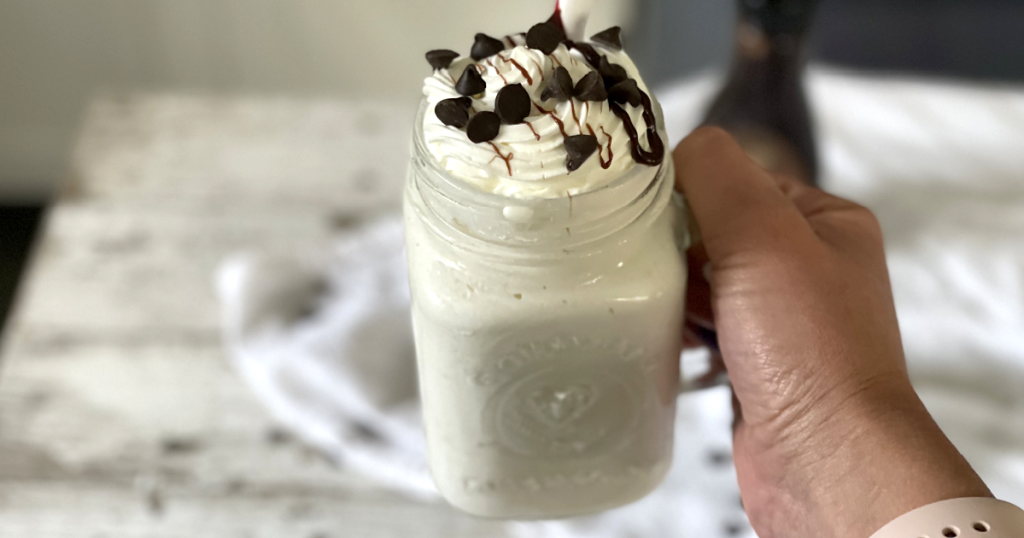 Been craving a keto milkshake?
It's easier than you think to make a keto milkshake. You really only need two ingredients – keto ice cream and heavy whipping cream. Then you can get creative with the mix-ins and toppings!
For the keto ice cream, I used our Simple 3-Ingredient Mason Jar Keto Ice Cream recipe to make vanilla ice cream. You could buy keto ice cream from the store as well. I recommend sticking with basic flavors like vanilla, chocolate, or strawberry. You want a plain flavor if you're going to be adding in your own goodies for additional flavor and texture.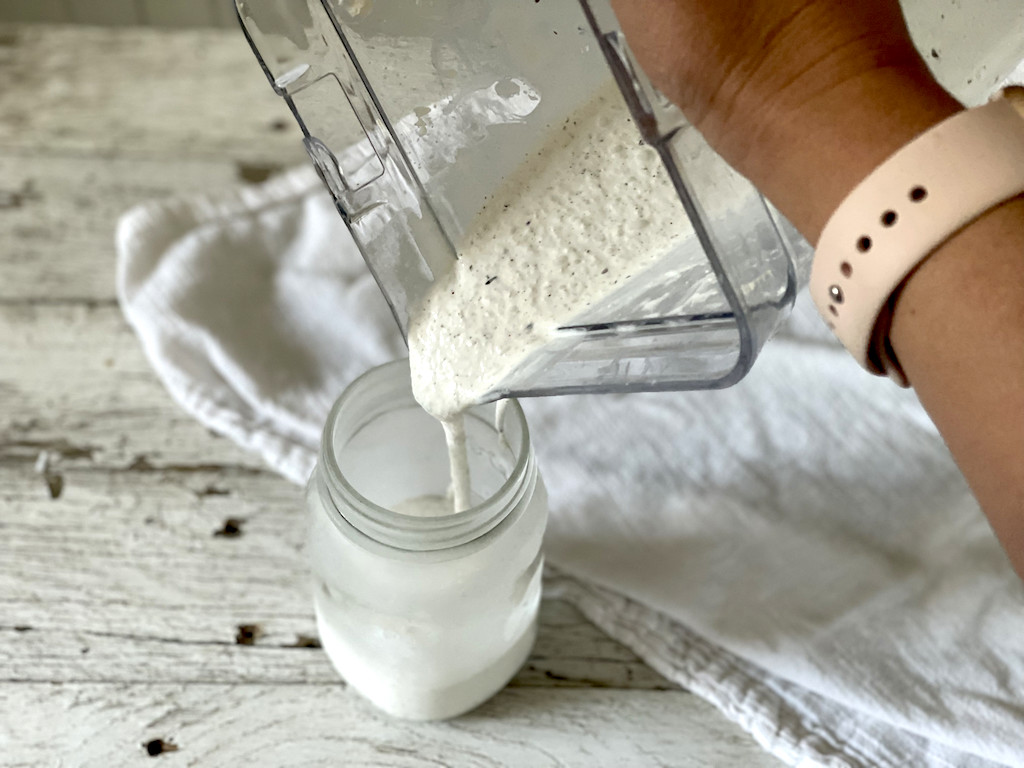 The other essential item is the heavy whipping cream, which makes for an incredibly rich milkshake. You could swap out the heavy whipping cream for full-fat coconut milk, half and half, sugar-free milk, or even almond milk. Just keep in mind that those substitutions will change the nutrition information.
For non-dairy "keto milk" ideas, check out this post.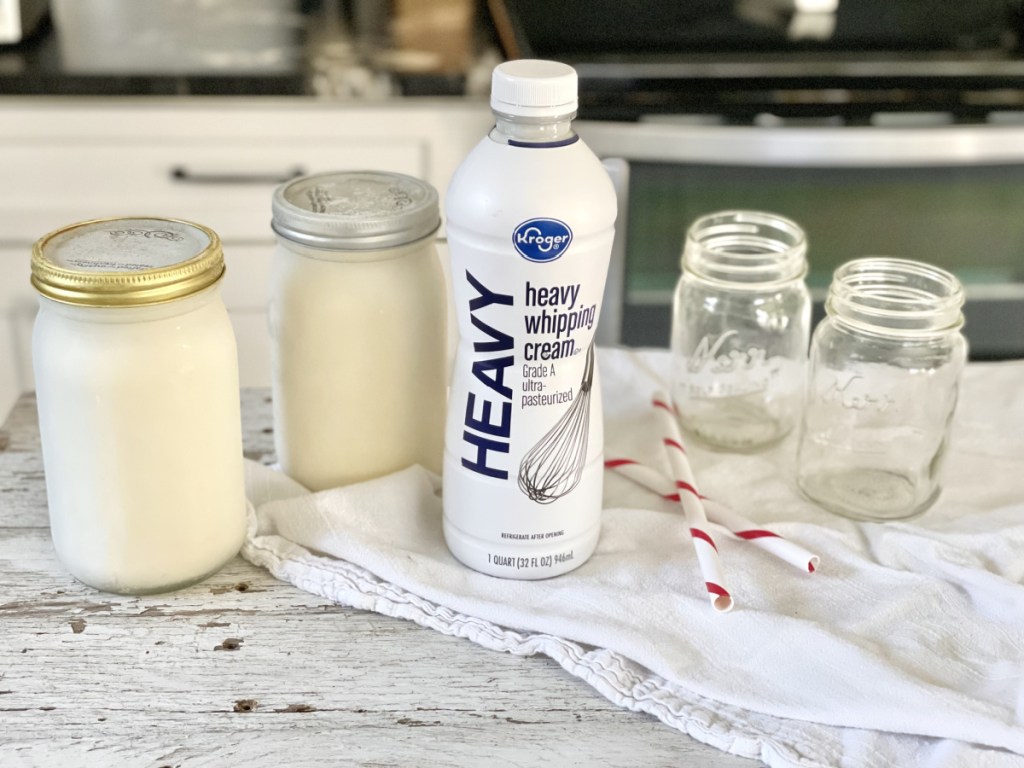 As you can imagine, these keto milkshakes are very rich, especially if you have a lot of mix-ins. You might be satisfied with a half serving.
This recipe uses a ratio of 1/4 cup of heavy whipping cream to 2 cups of keto ice cream. It makes for a wonderfully delicious, thick milkshake, the kind you need to eat with a spoon. If you prefer a thinner consistency, increase the heavy whipping cream to a 1/3 cup (or use a lower fat milk, like half and half).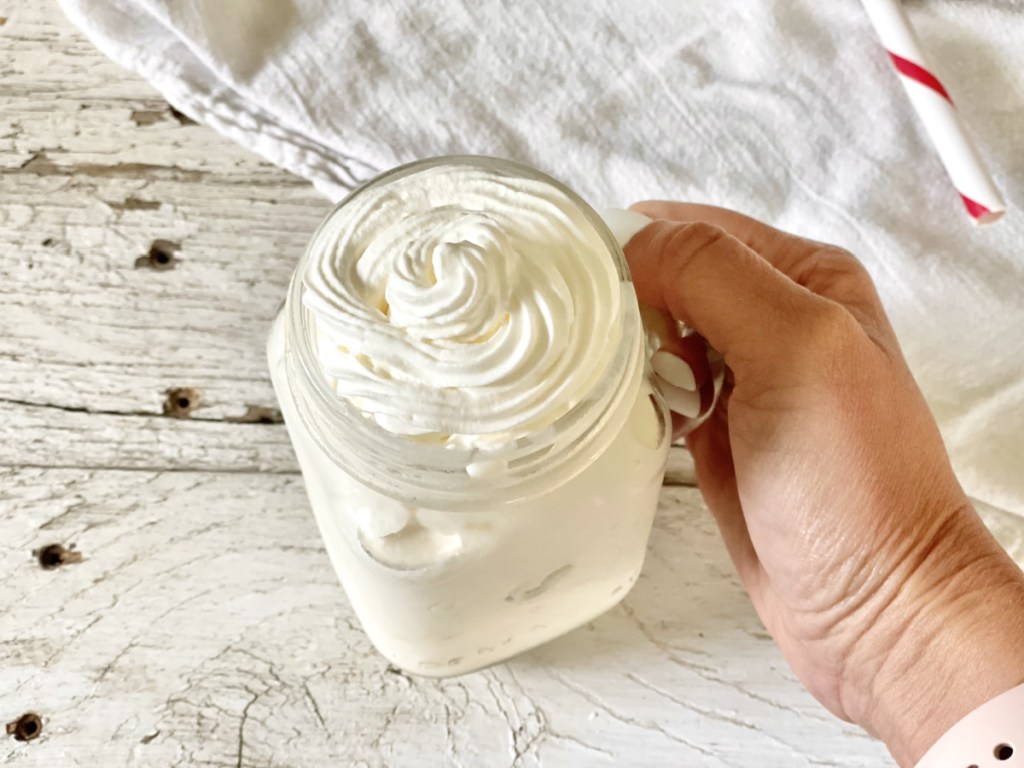 All about those keto toppings…
Now for the toppings and mix-ins. You can do any low-carb, sugar-free, keto-friendly addition that your heart desires! I love the classic whipped cream topping (it's pretty essential to making the perfect milkshake, in my opinion)… but from there, the possibilities are endless.
If you're mixing something directly into the shake, you can add in anywhere from a 1/4 cup to 1/2 cup total of mix-ins, like keto chocolate chips, pecans, unsweetened coconut flakes, etc. If you're adding in something like keto chocolate syrup or peanut butter, use 1 to 2 tablespoons.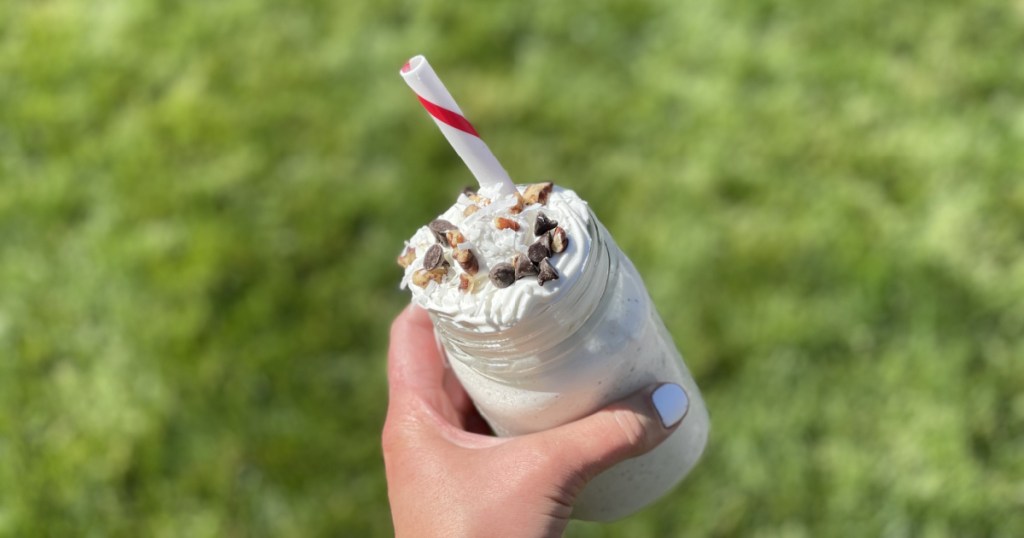 Tips for making the best keto milkshake:
Chill the glasses to help keep your milkshake from melting too quickly.
Milkshakes are best consumed fresh, but you can freeze them for up to three months. Just let them come to room temperature for about 15 minutes before enjoying.
Try using flavored ice cream and then you won't necessarily need any additional mix-ins. Or go crazy with flavored keto-ice cream and your favorite mix-ins for an over-the-top treat!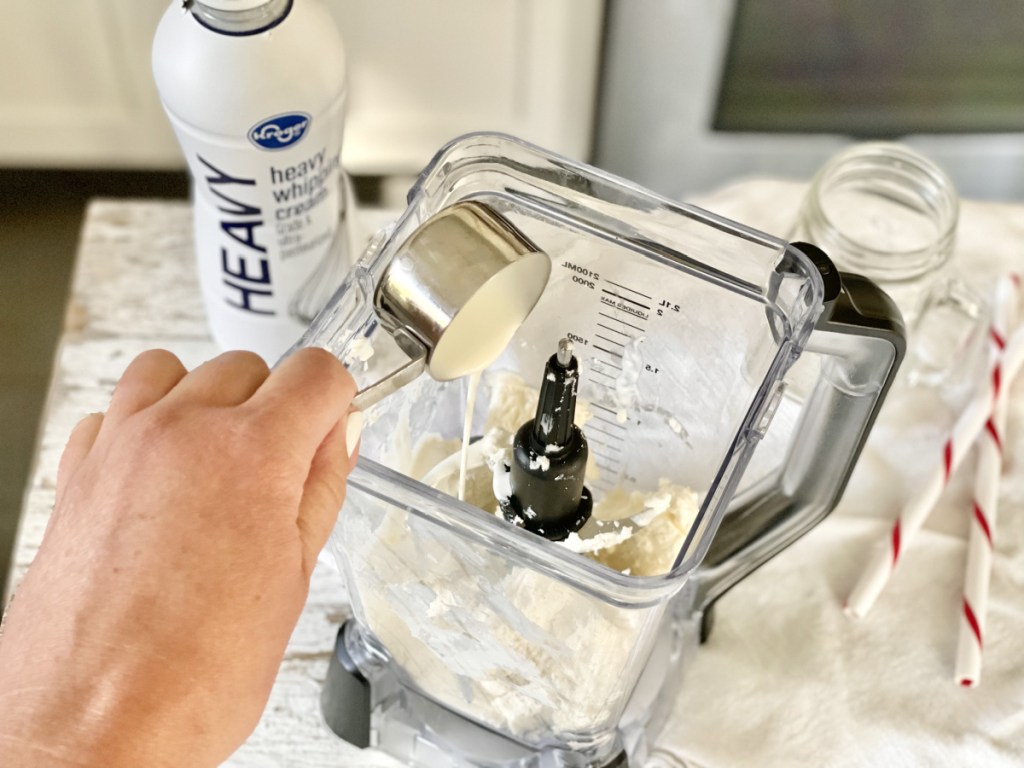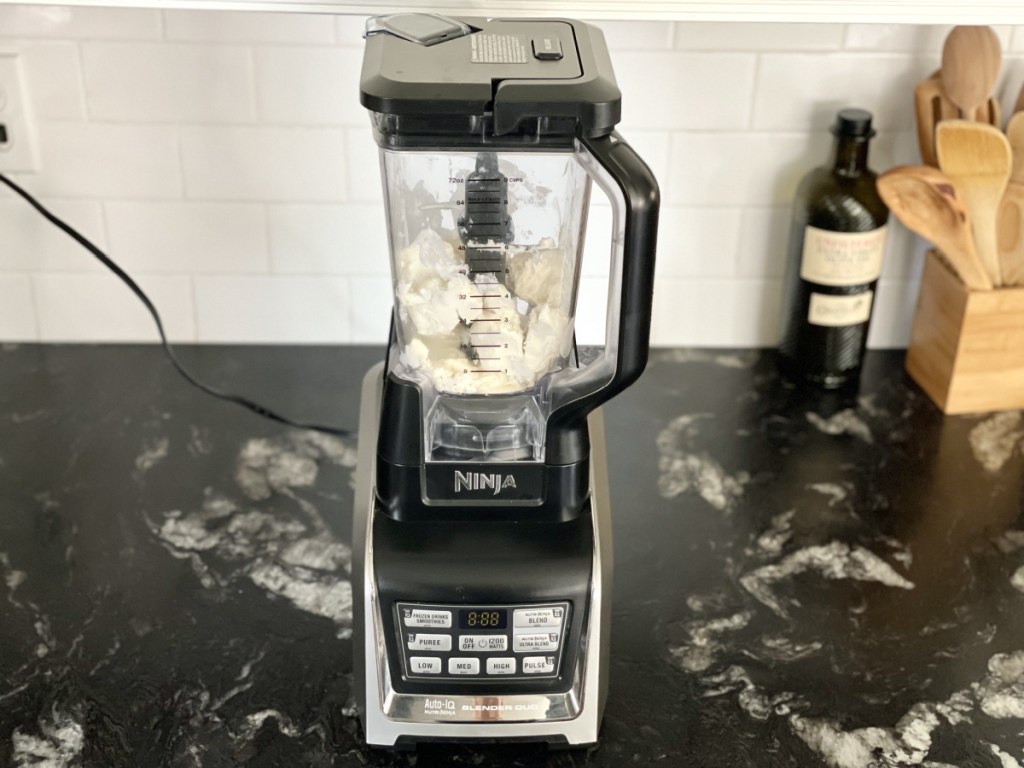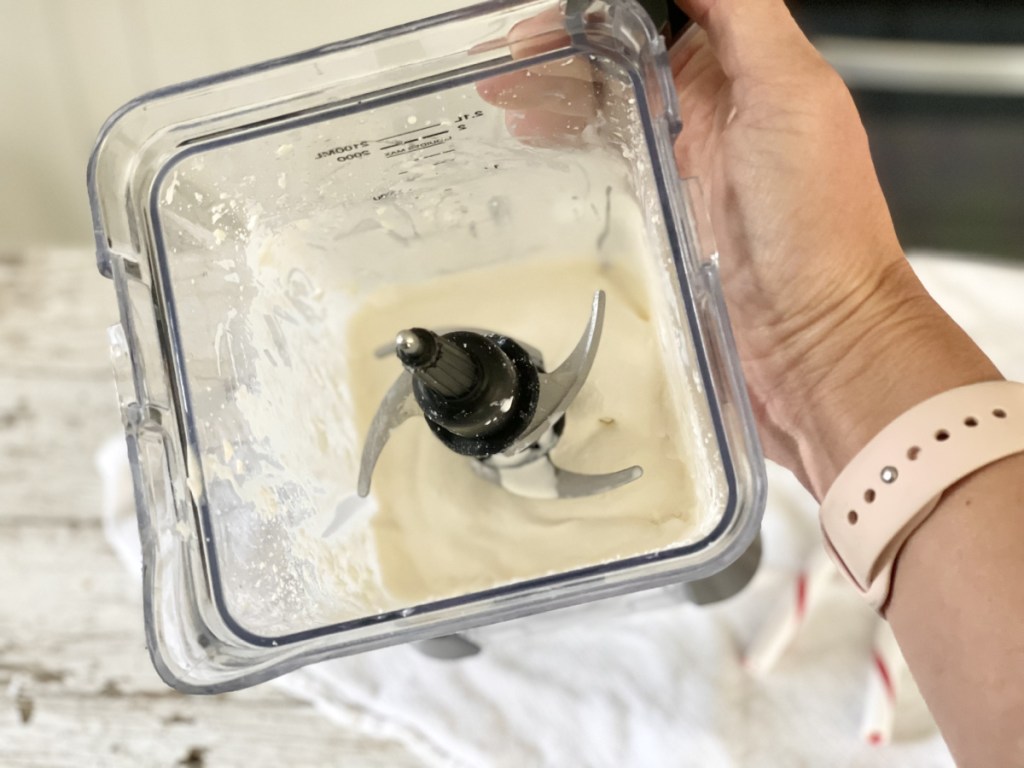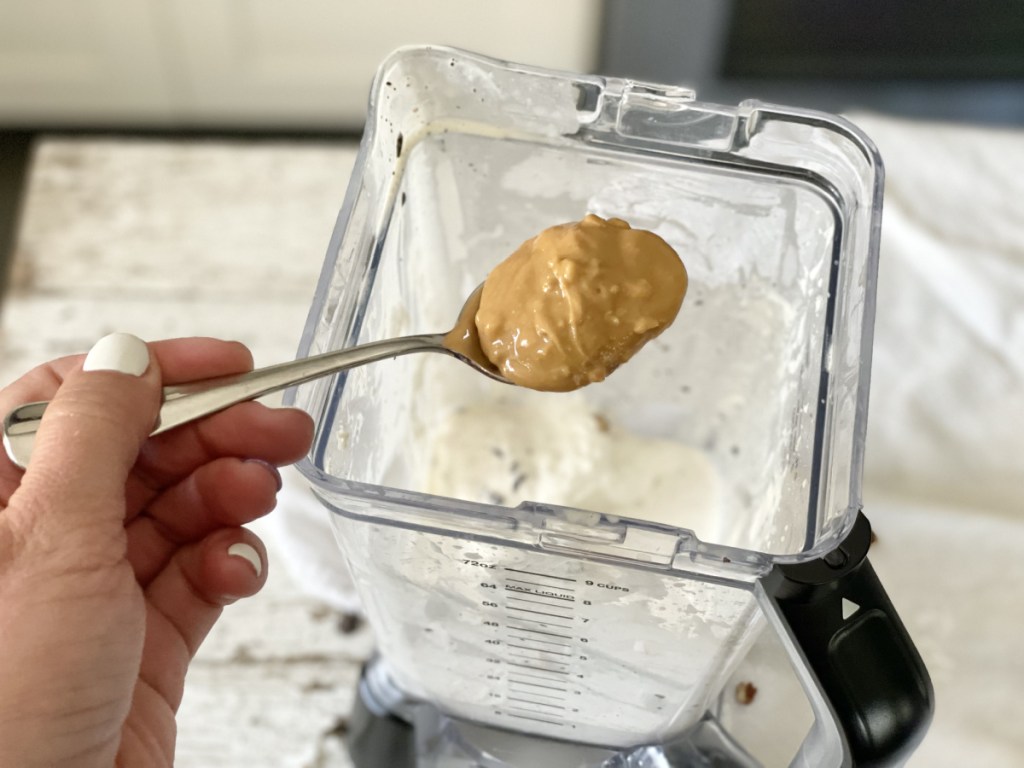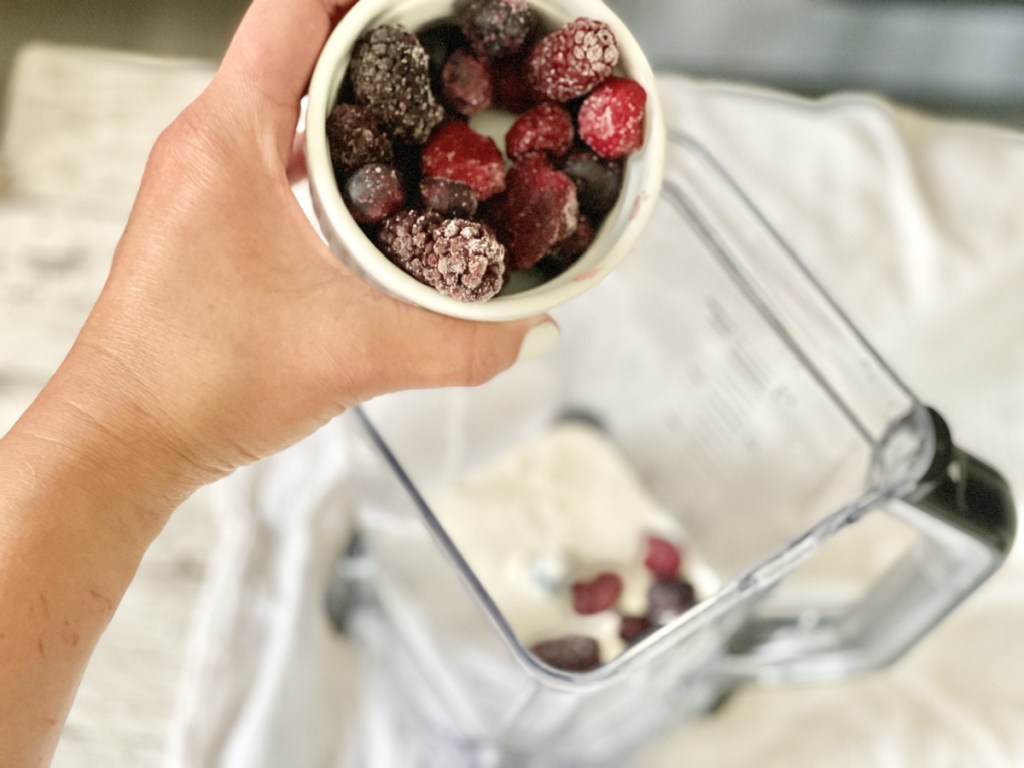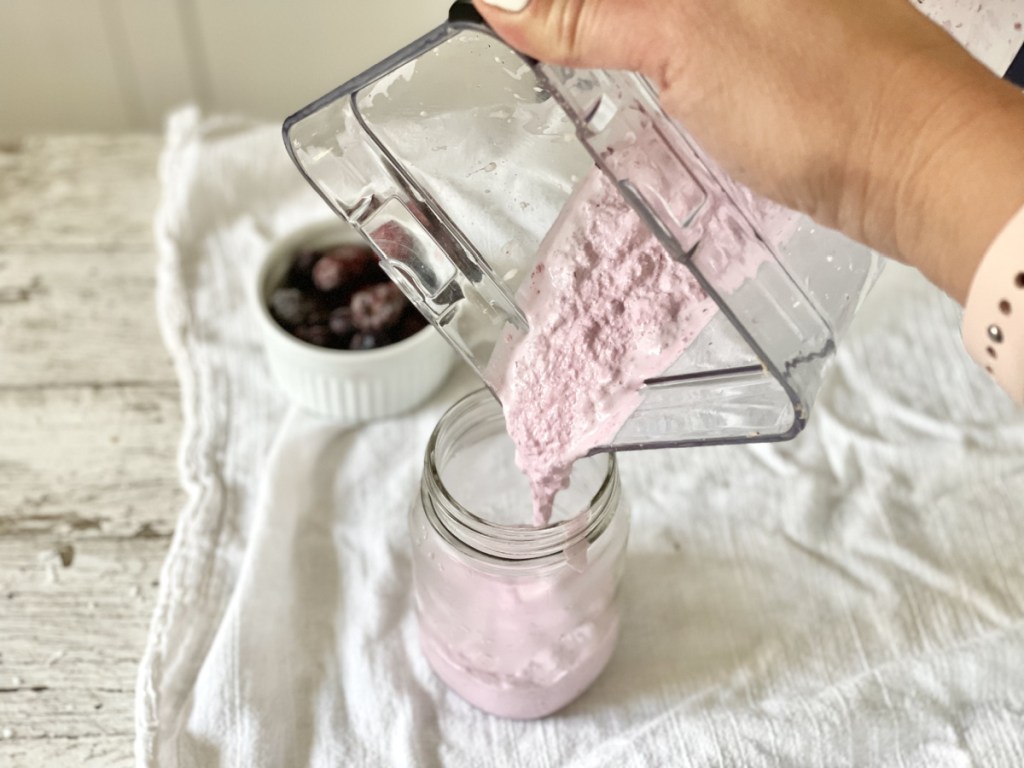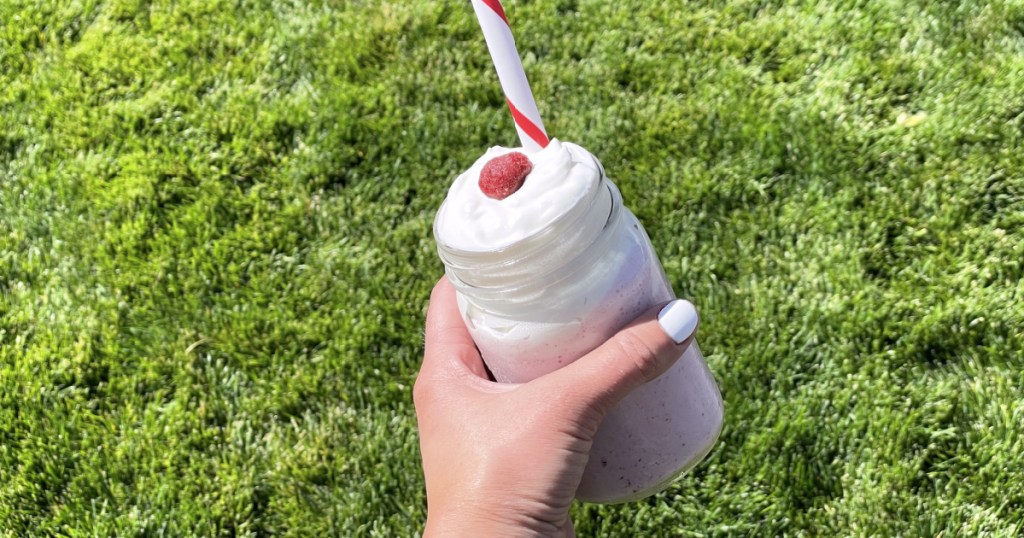 ---
yield: 2 SERVINGS
prep time: 10 MINUTES
total time: 10 MINUTES
Made with only keto ice cream, heavy whipping cream, and your favorite keto mix-ins!
Ingredients
Keto Milkshake:
1/4 cup heavy whipping cream
Toppings and Mix-in Variations:
2 tablespoons peanut butter with 2 tablespoons sugar-free chocolate sauce
1/2 cup fresh or frozen berries
2 tablespoons of each: sugar-free chocolate chips, pecans, unsweetened coconut flakes
2 tablespoons unsweetened coconut flakes and 2 tablespoons sugar-free caramel sauce
2 teaspoons espresso powder with 3 tablespoons sugar-free chocolate chips
1/4 cup fresh or frozen berries with 2 tablespoons peanut butter
Directions
1
Let the keto ice cream slightly soften at room temperature for about 5 minutes before making the milkshake.
2
Add keto ice cream and heavy whipping cream to a blender and mix on low until combined.
3
Add desired mix-in flavors to the blender and blend on low until the mix-in is well-incorporated.
4
Pour into two glasses and garnish with desired toppings. Enjoy!
Additional Notes
Nutrition information is only for a plain vanilla milkshake and does not include mix-ins or toppings.
Nutrition Information
Yield: 2, Serving Size: 1 1/4 cups
Amount Per Serving: 515 calories Calories | 55.3g Fat | 10.2g Total Carbs | 0g Fiber | 3.4g Sugar | 6.8g Sugar Alcohol | 3.4g Protein | 3.4g Net Carbs
---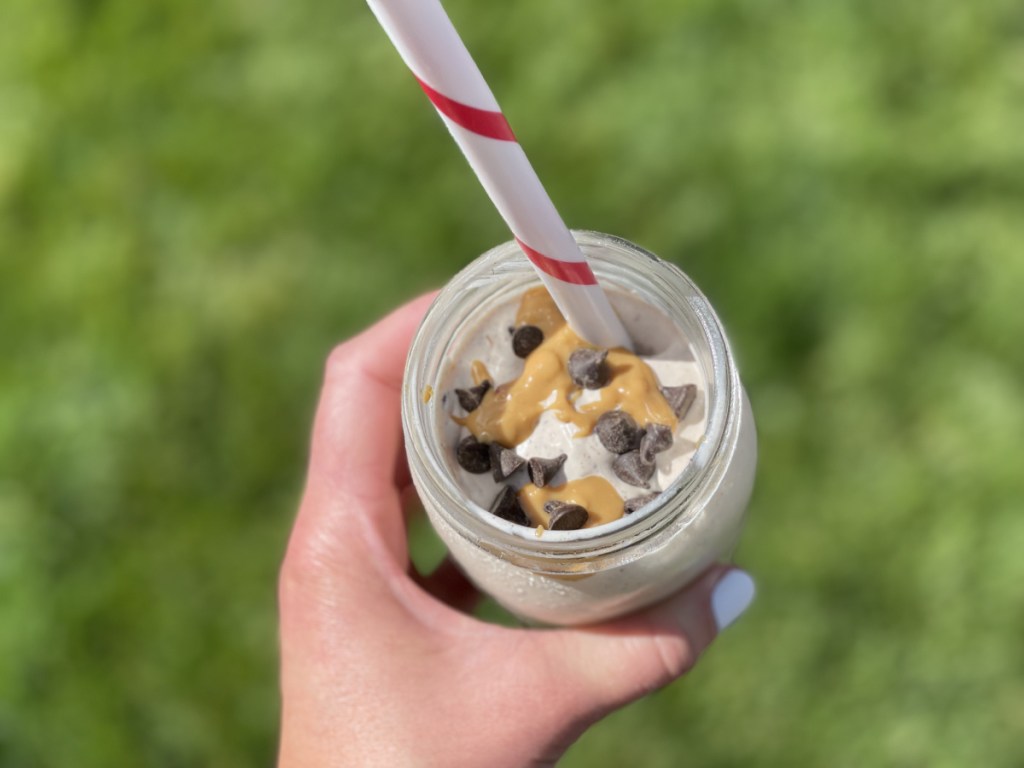 The perfect treat for any time of the year (or any time of day)! 😄
Enjoy these keto milkshakes for an afternoon treat or weeknight dessert. Another fun idea would be to make them for a party and let guests add in their own flavors and toppings.
Keto milkshakes really are the perfect, classic American dessert!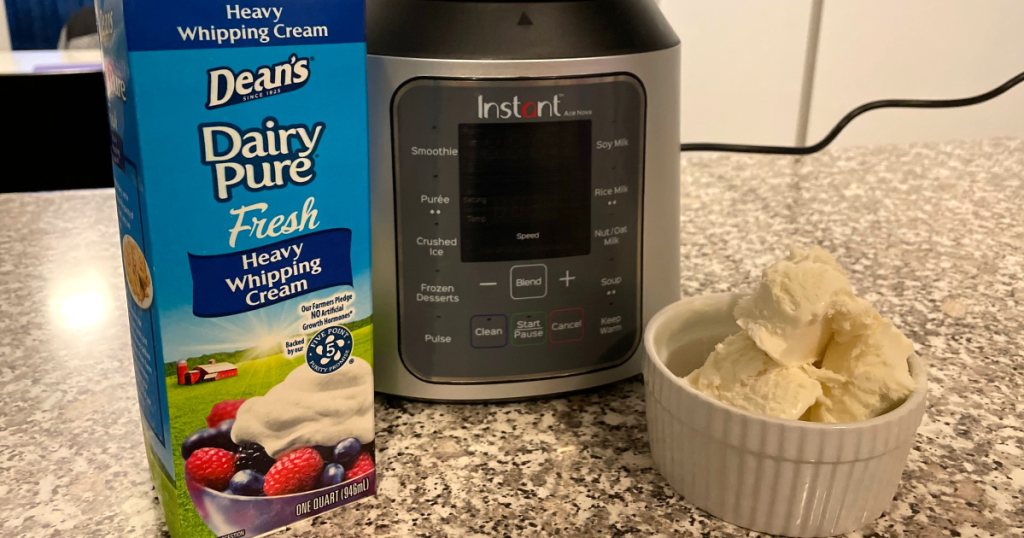 Here's what my Hip sidekick Chelsey had to say about these keto milkshakes:
"These milkshakes are delicious! I made these the other night for my whole family and left out the fact that they were keto, everyone loved them. Plus, it was super fun trying out different toppings. In all honesty, I really enjoyed the vanilla milkshake by itself but I added some chocolate syrup to the top of my daughters and that was good too.
It's so fun to customize your shakes with different toppings or mix-ins and they are so easy to make. Plus, if you're making the keto ice cream recipe, my daughter had a blast shaking it up!"
---
Want another classic dessert? Check out our recipe for The BEST Keto Chocolate Chip Cookies!