Keto Peppermint Bark Ice Cream (It's Like Christmas on a Spoon)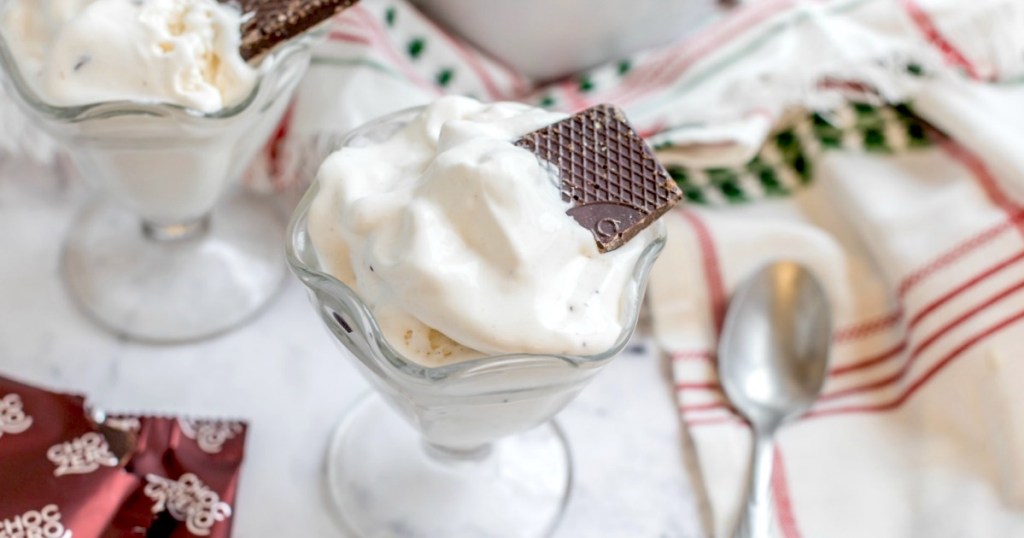 Craving ice cream for dessert? You've got to make our keto peppermint bark ice cream!
The weather may be turning cold but I can eat ice cream all year long! This time of year, I love festive peppermint ice cream so I've created a low carb ice cream recipe that you can enjoy even while living the keto life. A yummy frozen treat without all the guilt? Yes, please!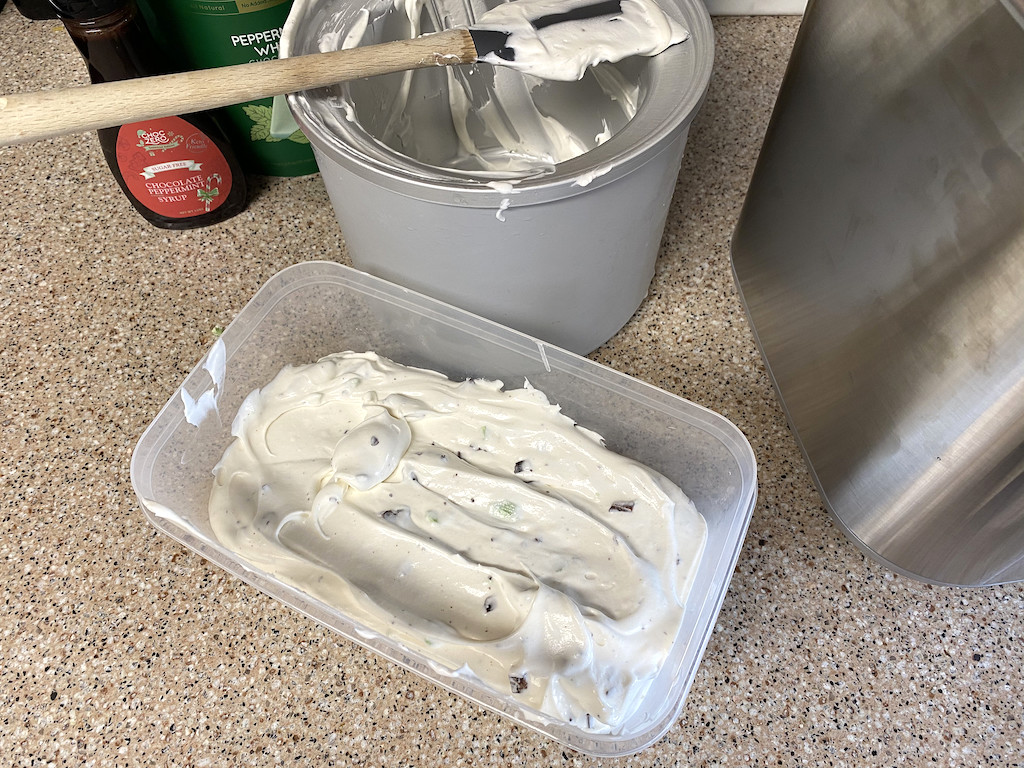 The minty chocolate pieces make this keto ice cream the best!
Just in time for the holidays, ChocZero has come out with a collection of peppermint-infused chocolates and syrups to capture the classic flavors of the season. Like other ChocZero products, this festive line of keto Christmas treats is sweetened with monk fruit so you can enjoy all the treats of the season without putting a damper on your keto lifestyle.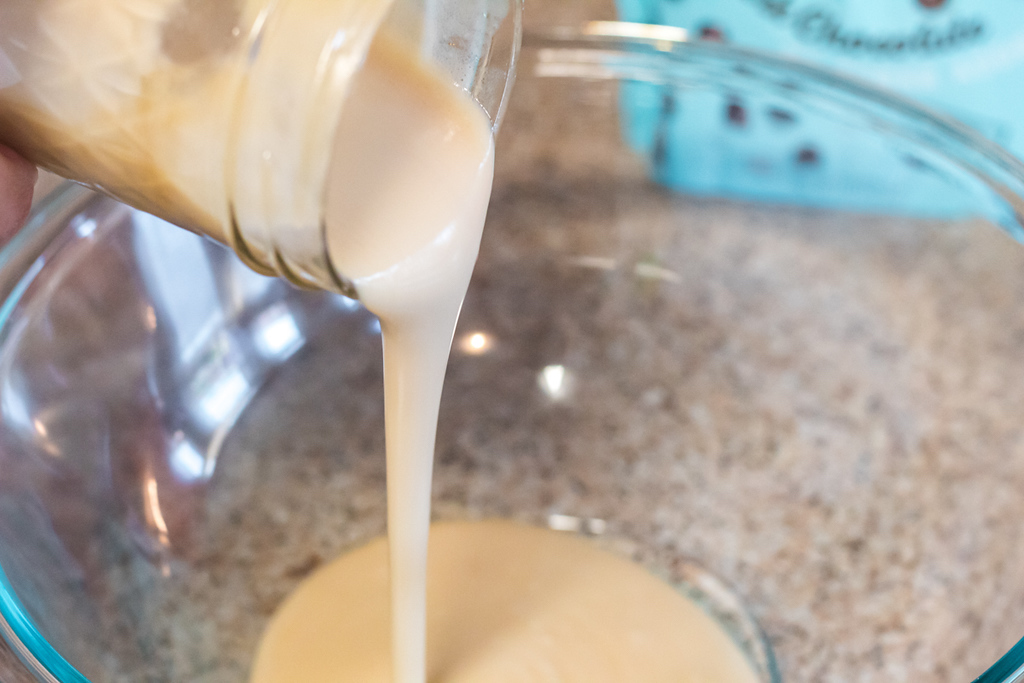 The secret is in the "sauce"…
This recipe is made with our keto sweetened condensed coconut milk recipe. Yep, it's the secret to making this ice cream so rich and creamy. Standard canned condensed milk contains 90 calories, 15g carbs, and 15 grams of sugar PER SERVING but our keto version has ZERO net carbs. WOOHOO!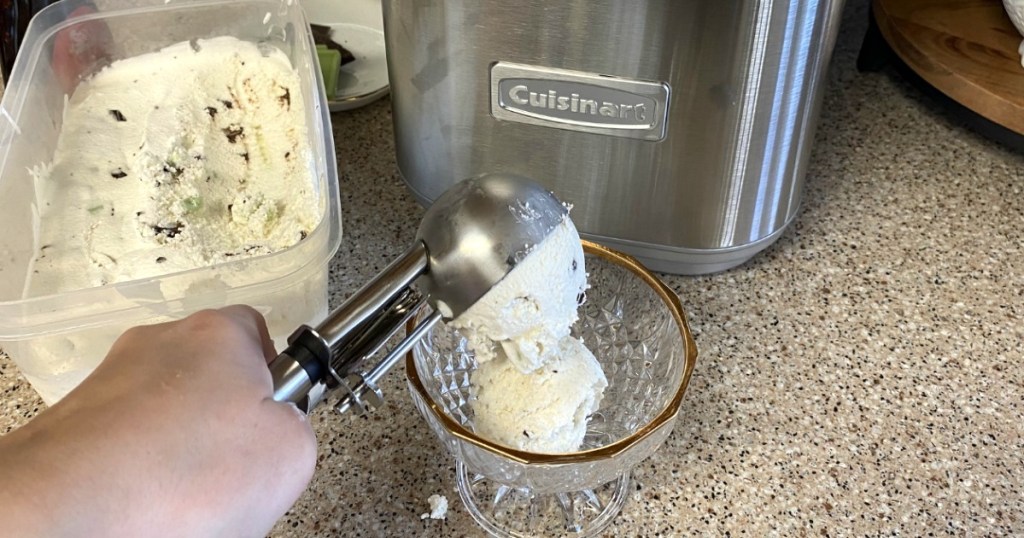 Hip Tip: Since this keto peppermint bark ice cream has more of a soft-serve consistency, I would suggest transferring it to an airtight container and place in the freezer for at least 4 hours or overnight if you want it to resemble hard ice cream.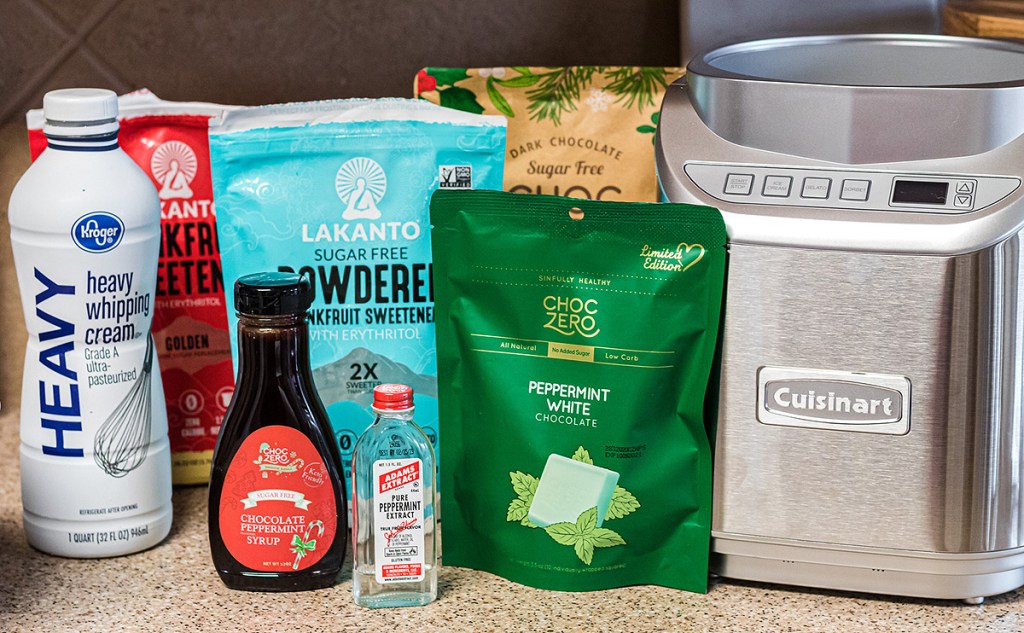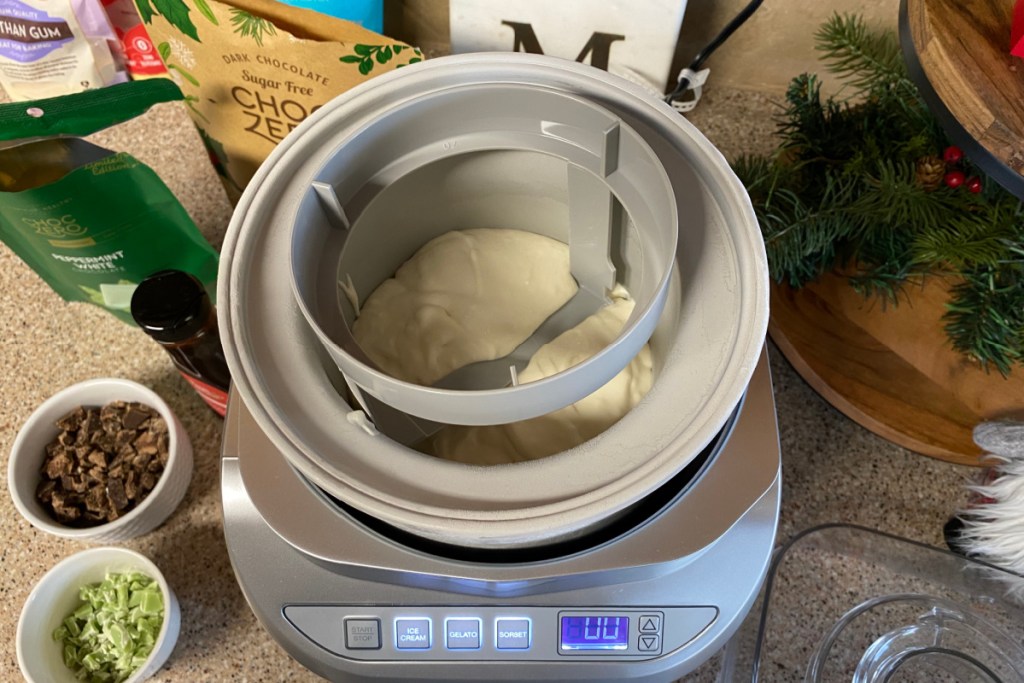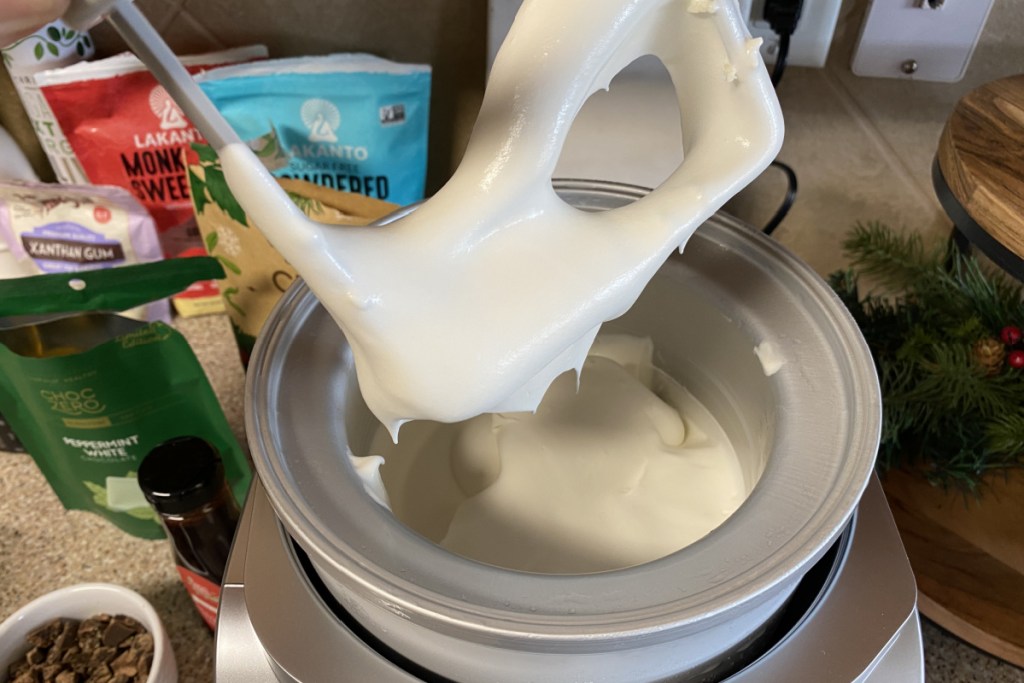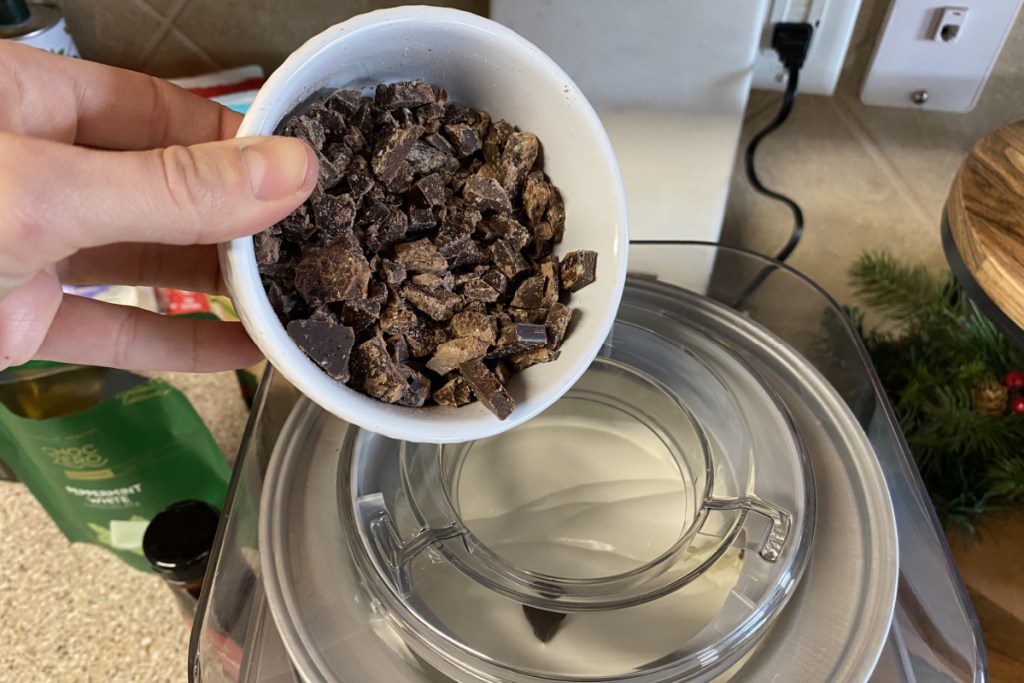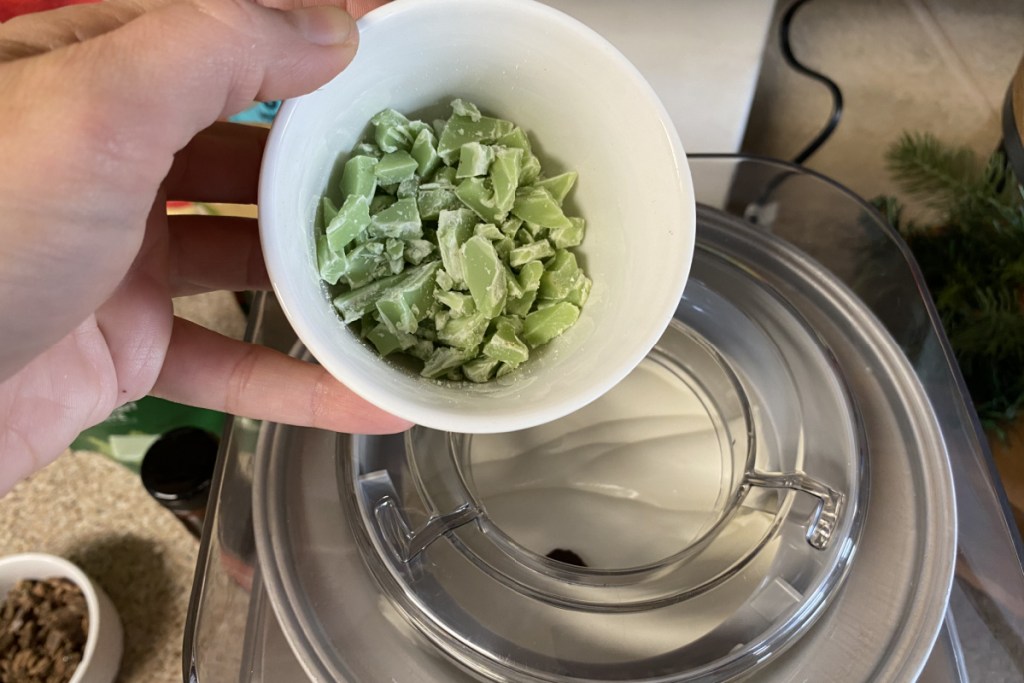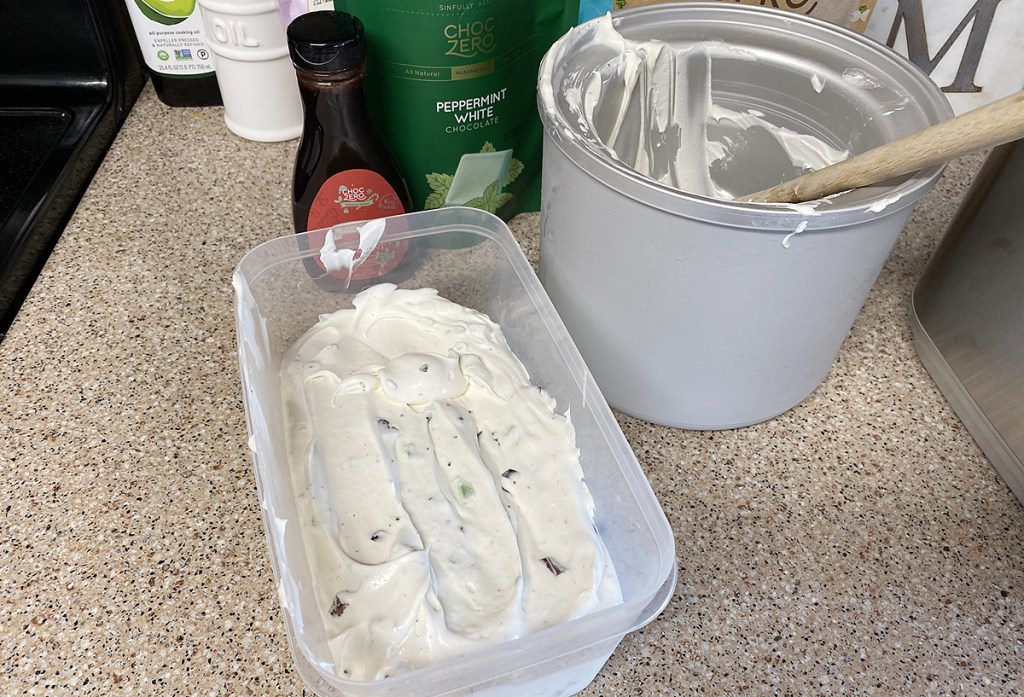 ---
Print
Keto Peppermint Bark Ice Cream
yield: 10 SERVINGS
prep time: 3 HOURS 20 MINUTES
total time: 3 HOURS 20 MINUTES
A rich and creamy peppermint ice cream base is speckled with sugar-free ChocZero chocolate bark pieces for a festive keto dessert!
Ingredients
Keto Condensed Milk:
Peppermint Ice Cream:
Directions
1
To make the keto condensed milk:
Add coconut milk and butter into a medium saucepan. Bring ingredients to a boil over medium heat for 10 minutes, stirring regularly to prevent scorching. Turn heat to low and add Swerve or Lakanto powdered sweetener, whisking until dissolved. Simmer on low heat for 20 minutes, stirring the milk occasionally. Once the milk has thickened, pour it into a mason jar or a container, and let it cool.
2
To make the ice cream:
In a medium bowl, use a hand mixer on low speed or a whisk to combine keto condensed milk, heavy cream, keto golden sweetener, keto powdered sweetener, peppermint extract, and vanilla extract until the "sugar" has dissolved.
3
Cover and refrigerate for at least 2 hours, or up to overnight.
4
Remove the ice cream base from the refrigerator. Follow the manufacturer's instructions on your ice cream maker to begin the freezing process. Let mix until thickened (about 30-35 minutes). Add in crushed up ChocZero bark to the ice cream and let mix for 2 minutes, just enough to make sure the bark is blended throughout the ice cream.
5
Ice cream makers typically produce more of a soft-serve consistency, so if you are wanting a thicker consistency I suggest transferring ice cream to an airtight container and placing it in the freezer for about 4 hours.
6
Serve with extra pieces of ChocZero bark or keto-friendly chocolate syrup. Enjoy!
Nutrition Information
Yield: 5 cups, Serving Size: 1/2 cup
Amount Per Serving: 237.6 Calories | 23.8g Fat | 13.4g Total Carbs | 9.2g Sugar Alcohol | 0.5g Protein | 4.2g Net Carbs
---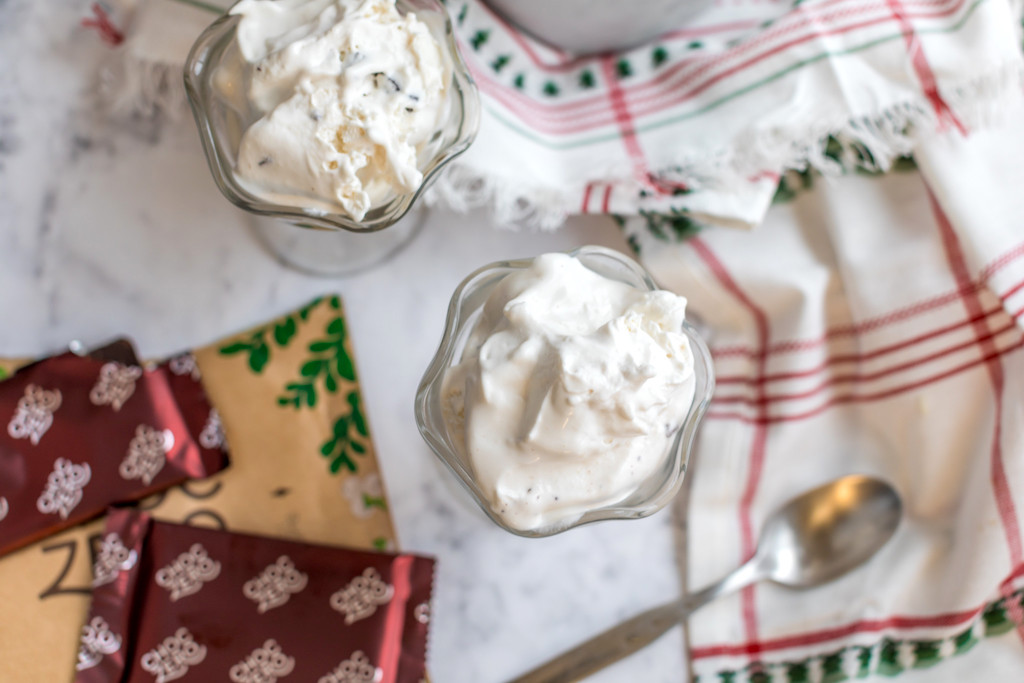 It's like Christmas on a spoon!
You may have a problem stopping at just one serving of this delicious keto-friendly dessert! The flavor sure gives me all of the holiday vibes and made me think I was eating regular ice cream. My boys didn't even know it was keto and my husband had two bowls. I think I need to make a bigger batch next time!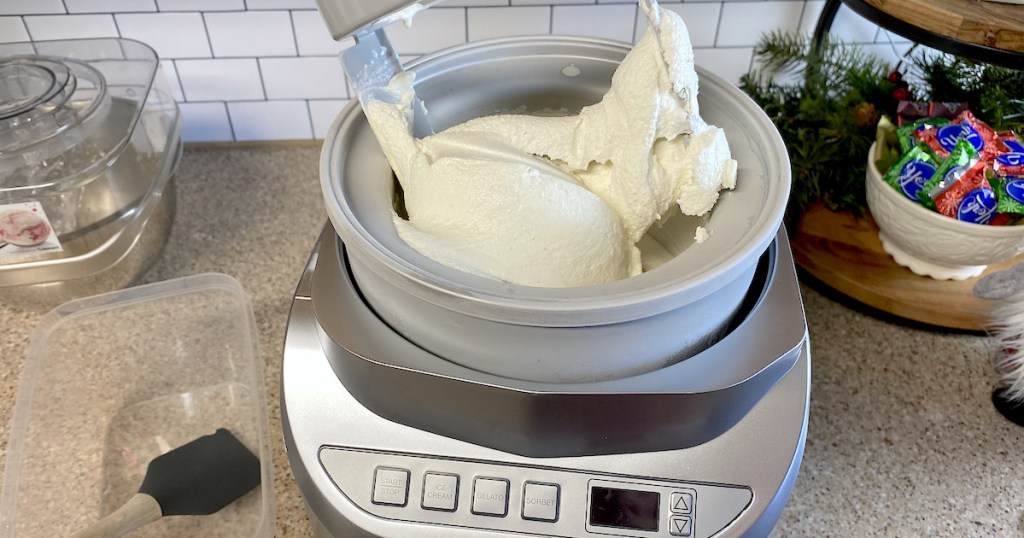 While we're talking about ice cream…
I have a confession to make, I'm kind of obsessed with my Cuisinart Ice Cream Maker! It never fails to make the most amazing batches of keto ice cream. This Cuisinart appliance can make up to 2-quarts of ice cream, frozen yogurt, gelato, or sorbet at one time in about 30 minutes. Other machines I've tried seemed to take forever, and who wants to wait a long time when you've got a sweet tooth? 😉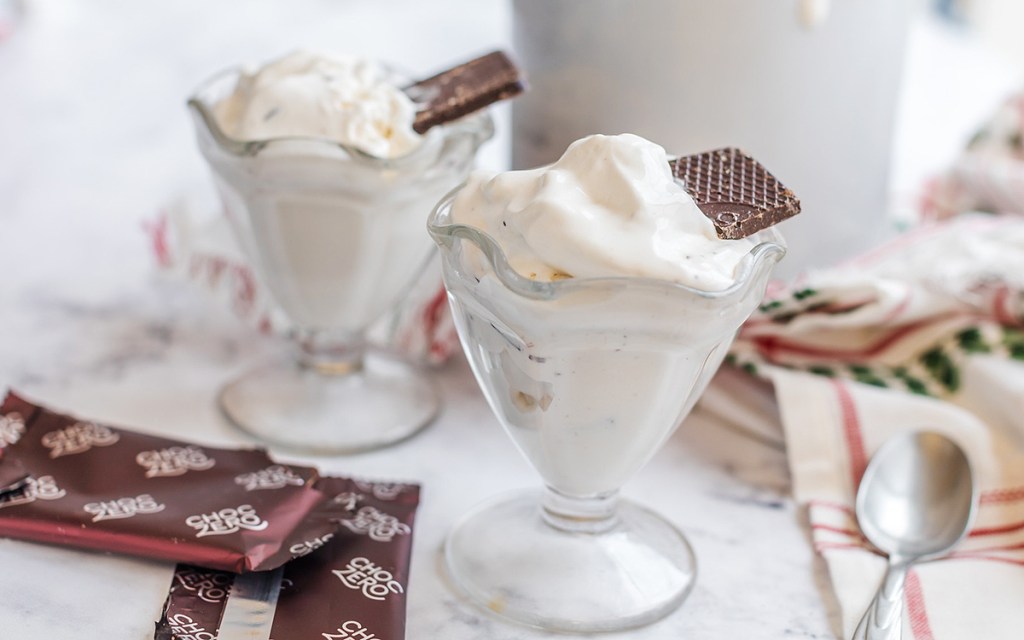 My team member, Jenna, gave this recipe a test for me, and here's what she had to say:
"Thank you for giving me a reason to bust out my ice cream maker! I haven't used it in so long! This turned out so great and my kids all ate it up and had no idea it was keto. The most amazing part to me was the keto sweetened milk base, it's so cool that it's coconut milk-based, but doesn't taste like it once it's in the ice cream! The ChocZero Peppermint Bark really made this keto dessert shine!"
---