10 of Our Favorite Keto Friendly Snacks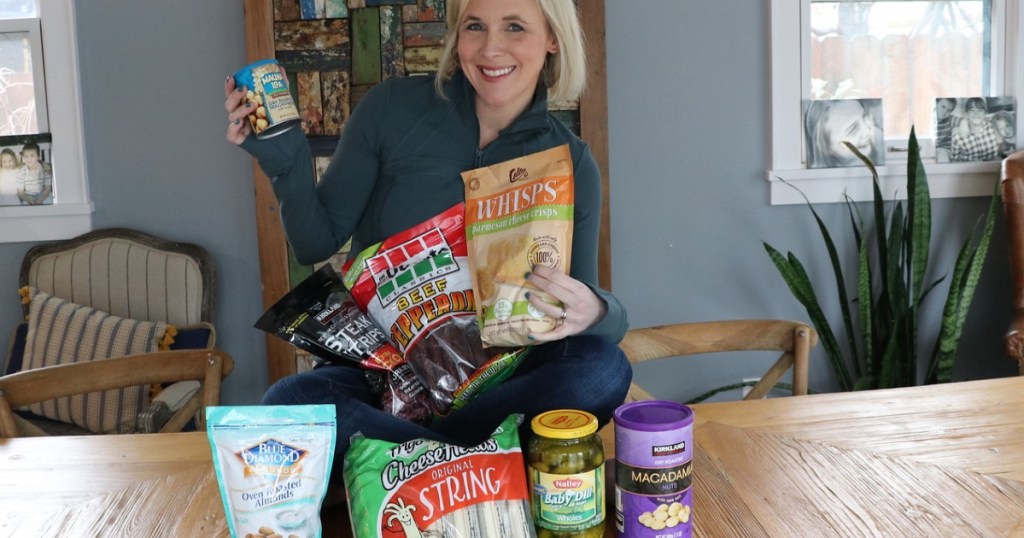 There's nothing like low-carb snacking to put the pep in your step (or the pepperoni in your stepperoni)! Here are TEN store-bought keto-legal snacks we're crushing (and crunching) on: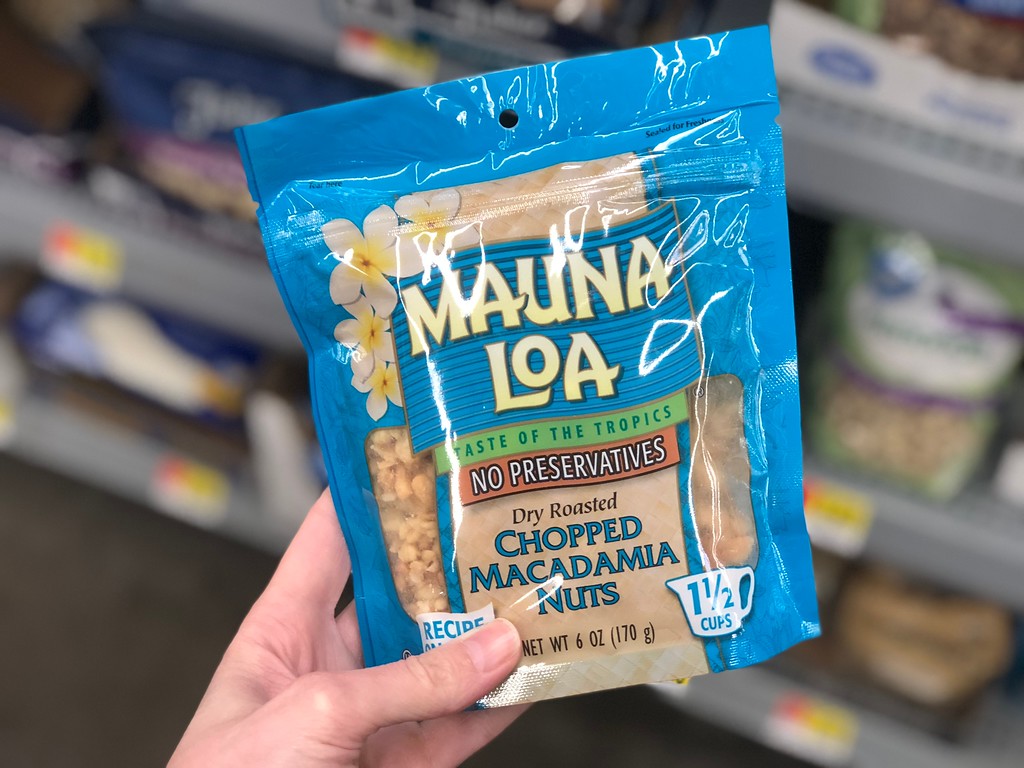 Serving Size: 1/4 cup
Calories: 200
Net Carbohydrates: 2g
Macadamia nuts are pretty much my favorite. They're crunchy and low-carb – and if you can find the rarer Sweet Maui Onion & Garlic flavor you're in for a pretty spectacular treat! Can't find those? No worries; the plain macadamias are my mainstay! 
---
Serving Size: 1/2 bar (1.5 ounces)
Calories: 160-170
Net Carbohydrates: 8-10g
Love chocolate (duh!)? Lily's Chocolate is not only a reader favorite, but I'm pretty excited that it's sweetened with Stevia (but it doesn't taste like it). One word of caution: stop yourself at just a few squares or you may be spending a long time in the bathroom.
---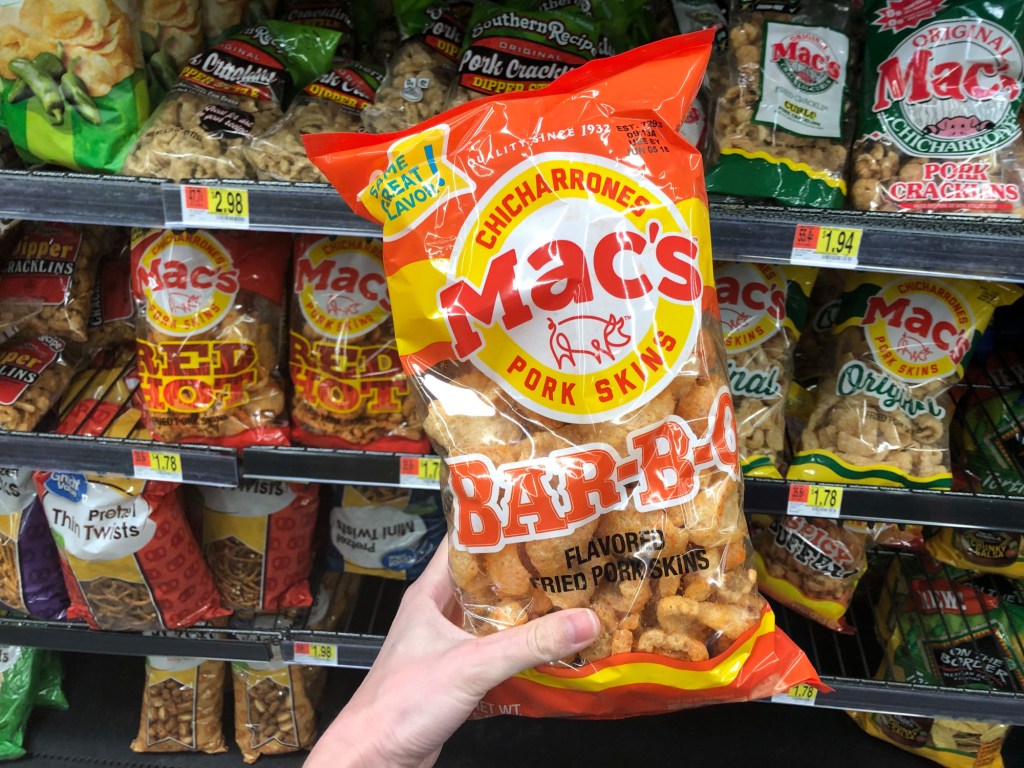 Serving Size: 1 ounce
Calories: 160
Net Carbohydrates: 0g
Pork rinds might get the stink eye (I'm looking at you, Cindy in accounting), but give these a shot if you haven't already. Dip your pork rinds, use them as a base for nachos, or enjoy them straight from the bag. They also make a tremendous low-carb breading for fried recipes (think mozzarella cheese sticks and chicken nuggets).
---
Serving Size: 1 piece cup
Calories: 40
Net Carbohydrates: 1g
There's something to be said for individually wrapped servings. I'm not saying I have no self-control, but I have found pork rind crumbs in my cleavage before, so there's that. A benefit to the ChocZero is the monk fruit extract sweetener. It's still mega low-carb AND without the sugar alcohols found in so many other chocolates.
---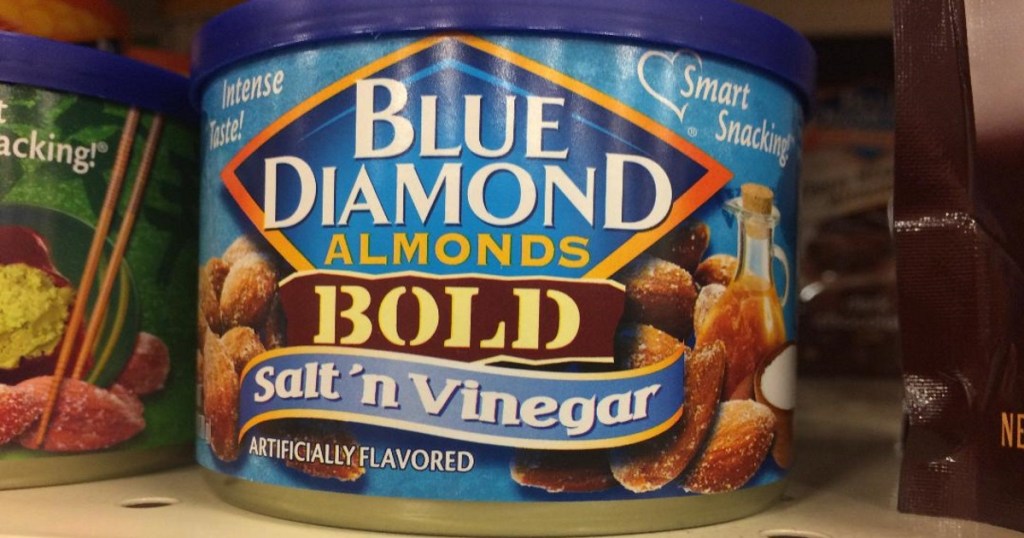 Serving Size: 1/4 cup
Calories: 200
Net Carbohydrates: 2g
Do you hear that? No? That's the sound of me not talking because I'm too busy eating these salt and vinegar almonds. The flavor is reminiscent of potato chips, but without the carbs (and regret). Pro tip: Measure out your servings for accountability. Otherwise, you'll find yourself thinking, "But your HONOR; I only ate a FEW." Regardless, I plead delicious.
---
Serving Size: 1 stick
Calories: 120
Net Carbohydrates: 1g
This is straight up one of my favorite snacks to find in-store at Costco. And because there's no MSG, everyone in my family can enjoy them, too (which they do, because I know those disappearing snack sticks aren't eating themselves).
---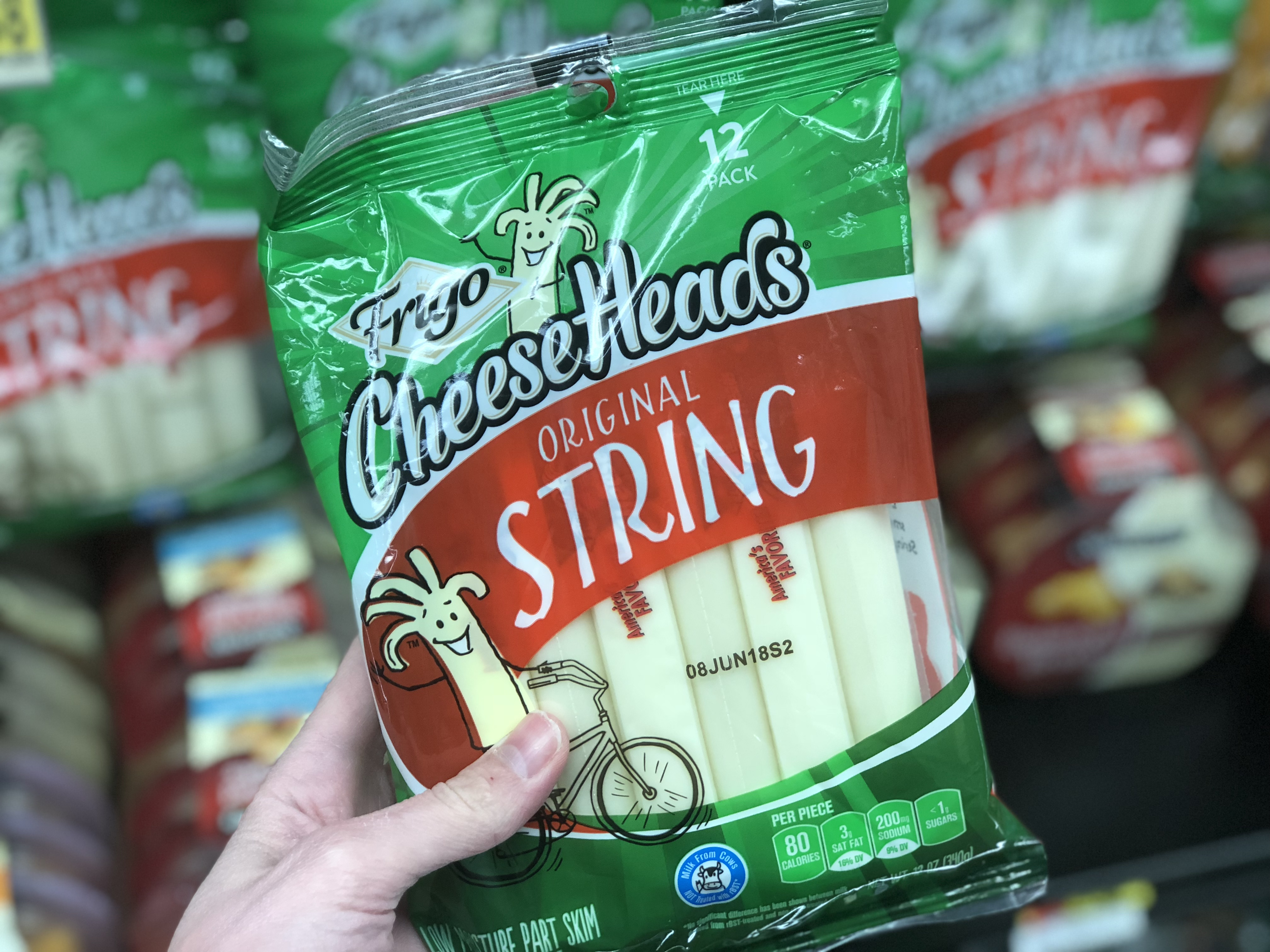 Serving Size: 1 cheese stick
Calories: 80
Net Carbohydrates: 1g
String cheese is so simple to grab and go. It keeps well and its uses are boundless, from making mozzarella cheese sticks to stuffed crust cauliflower cheese pizza crust. Extra points if you locate the pepper jack flavors. They're so good.
---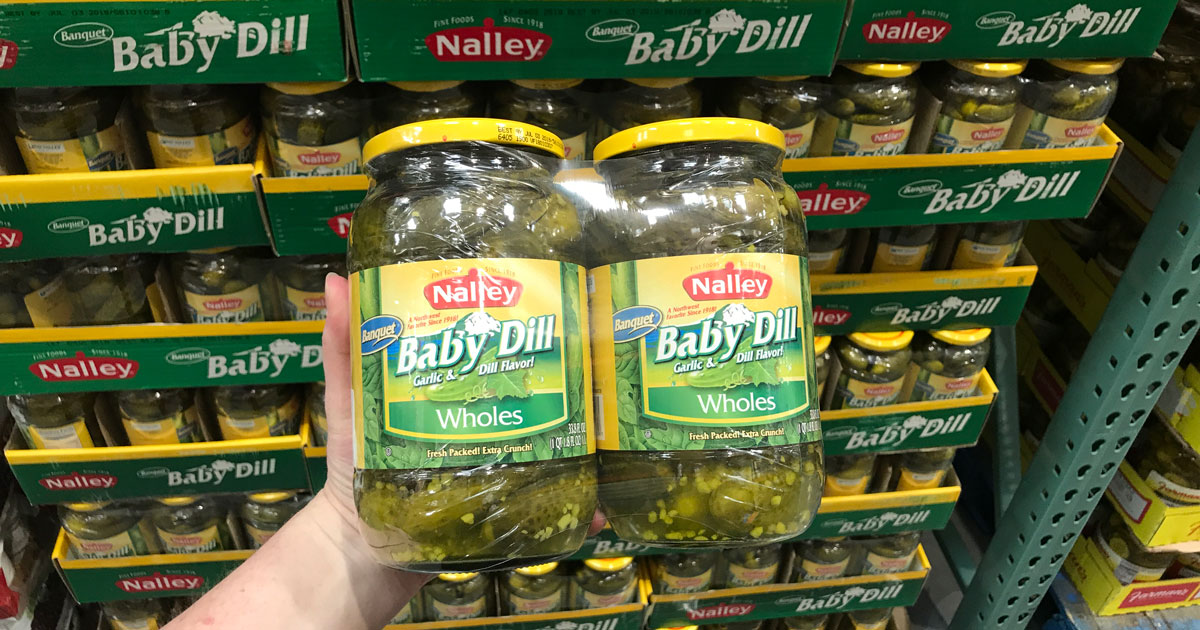 Serving Size: 1 pickle
Calories: 0
Net Carbohydrates: 1g
Oh, baby, do I love these dills! They're fun to snack on, but I also chop them up to add to quick relishes and salads. Craving sweets? Studies suggest a baby dill pickle cures the craving. Try it for yourself. It's not cotton candy, but it'll do when you're in a pickle (see what I did there).
---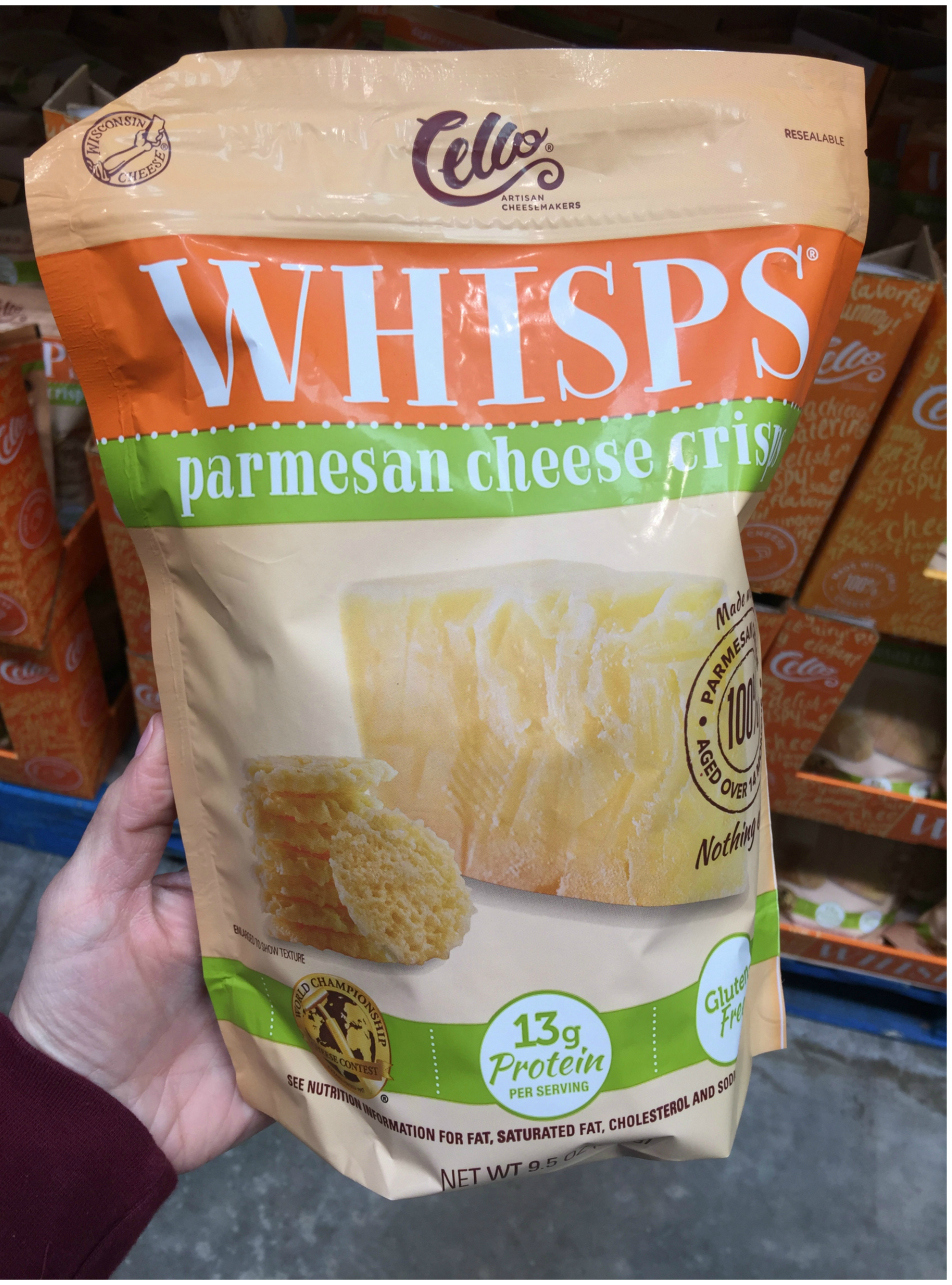 Serving Size: 23 crisps
Calories: 150
Net Carbohydrates: 1g
Crunchy, umami love, thy name is Parmesan. Sure, you can make Parmesan crisps in your oven, but there's something special about letting someone else do the work for you. These Whisps are perfection as snacks, or you can toss them on soups and salads for some added flavor and texture.
---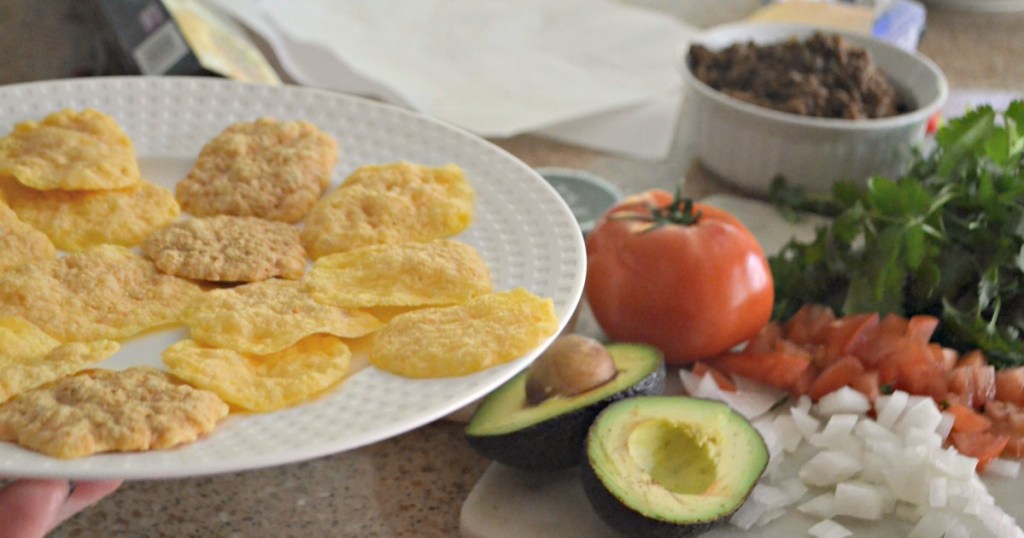 Serving Size: 8 crisps
Calories: 160
Net Carbohydrates: 2g
This recipe seriously can't get any easier. These crispy chips are made from ONE ingredient: Cheese. Make these microwave nacho chips for yourself and you'll be noshing nachos like every night is Taco Tuesday.