Pork King Good Products are a Keto Must-Have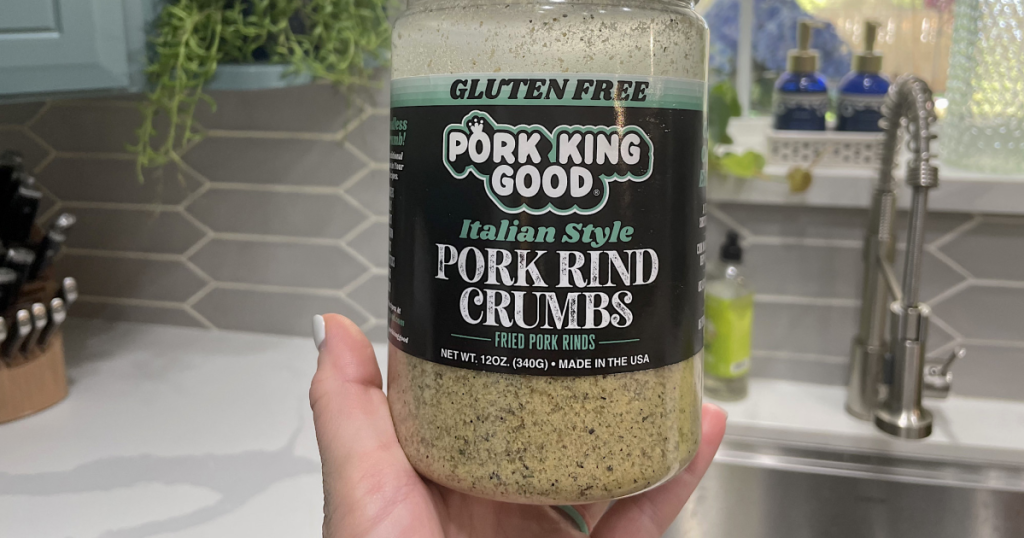 Pork King Good Pork products are the holy grail of keto pantry staples. 🙌
Not only do they make those oh-so-yummy pork rinds that we can't get enough of, but we're also crushing on their pork rind crumbs and gluten-free seasonings! These yummy items are must-haves in our keto kitchens and trust me, once you try them you'll wonder how you've lived without them.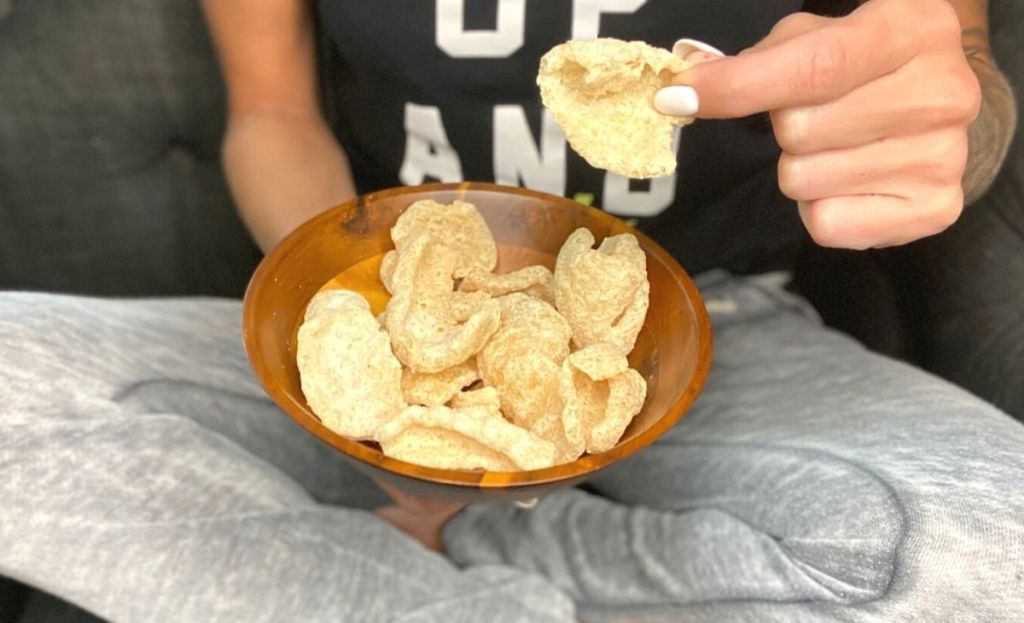 Let's talk about those oh-so-delicious pork rinds…
If you've been missing popcorn while living the keto lifestyle, you're in for a real treat with Pork King Good Salted Butter Pork Rinds. I'm not kidding when I say these might taste better than the real deal. These Salted Butter Pork Rinds are shockingly reminiscent of beloved and buttery popcorn, which will probably make you do a double-take on the nutrition information — but don't worry, they're keto-approved.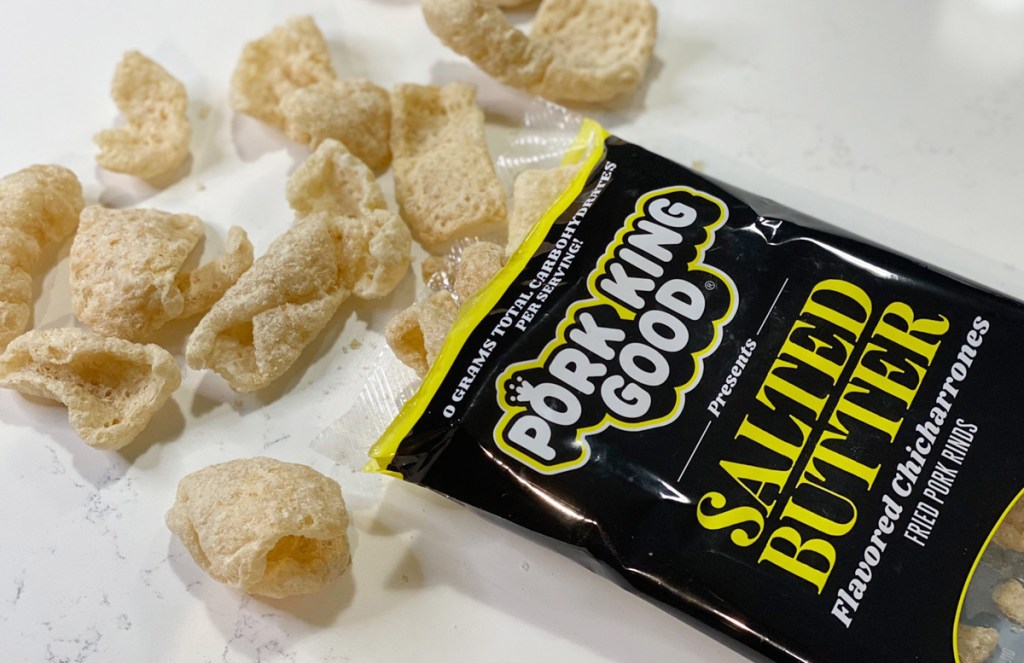 They're full of flavor but NOT full of carbs, which makes them the perfect keto munchy!
"Do not eat these pork rinds because if you do, you will never want any other brand of pork rind again! I eat a lot of pork rinds, but these are the best I have ever tasted. Perfectly crunchy, but they also melt in your mouth." – Amazon reviewer
---
"I love these pork rinds – they are so light and crispy and flavorful. The salted butter flavor reminds me of popcorn. Even my boyfriend, who is not a fan of pork rinds, enjoyed these!" – Amazon reviewer
---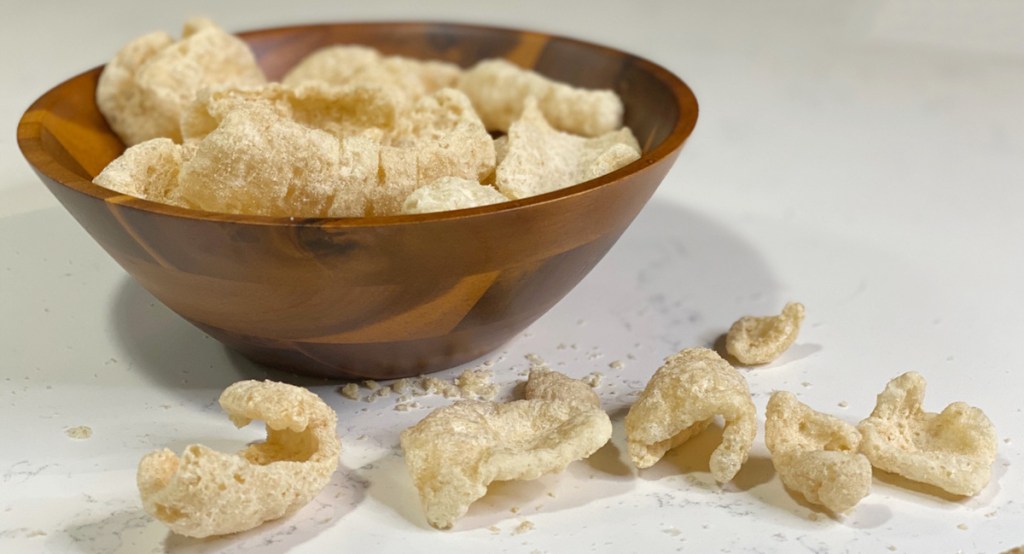 I'm telling you, they're almost too good to be true with zero net carbs and loads of protein. Not all pork rinds are crafted with quality ingredients and these ones are not only gluten-free, but they're also free of MSG and cooked in their own pork fat.
They also come in a variety of different flavors like Dill Pickle and Himalayan Pink Salt & Vinegar, which is rumored to be absolutely delicious!
---
Love crispy fried foods? You're going to LOVE these Pork Rind Crumbs!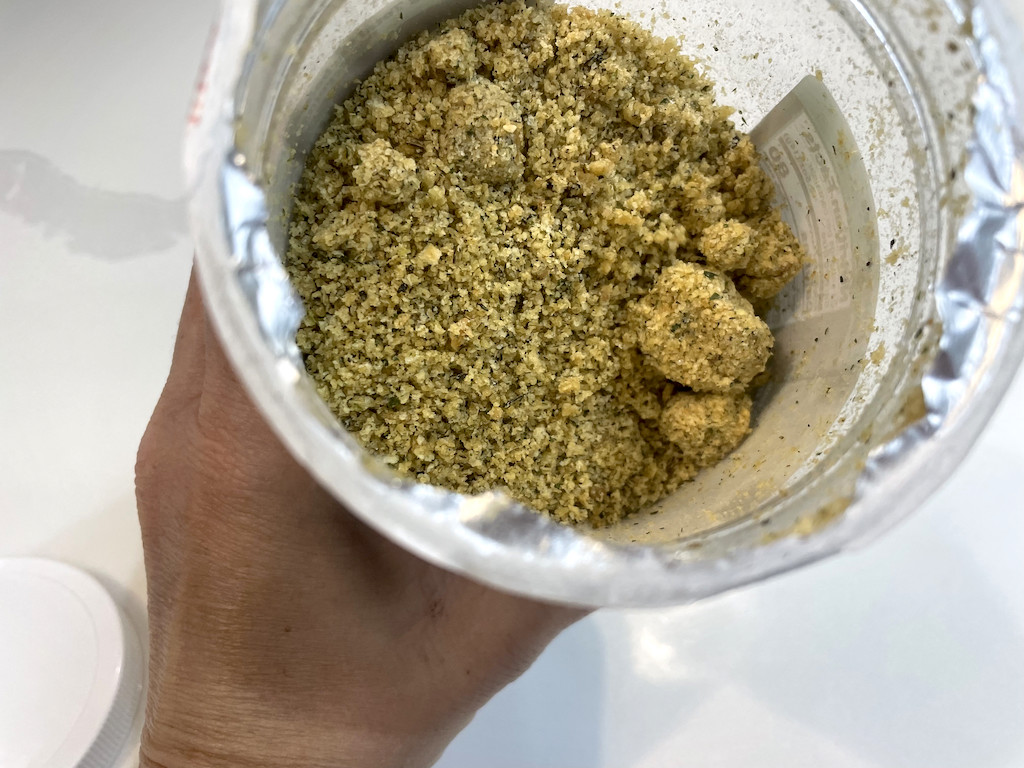 Pork King Good also makes pork rind crumbs for cooking and baking. They make the perfect breading for keto fried chicken! Just ask Collin…
"These pork crumbs from Pork King Good are so amazing!!! I purchased the Italian style seasoning to make crispy keto fried chicken and OH MY, it was finger lickin' good!
My kiddos also love it when I make keto pizza crust with these crumbs, they're always a home run at my house! I was so happy to find flavored pork rind crumbs so I didn't have to add all the extras—they did it for me. Two thumbs up and I have already ordered more. 😋"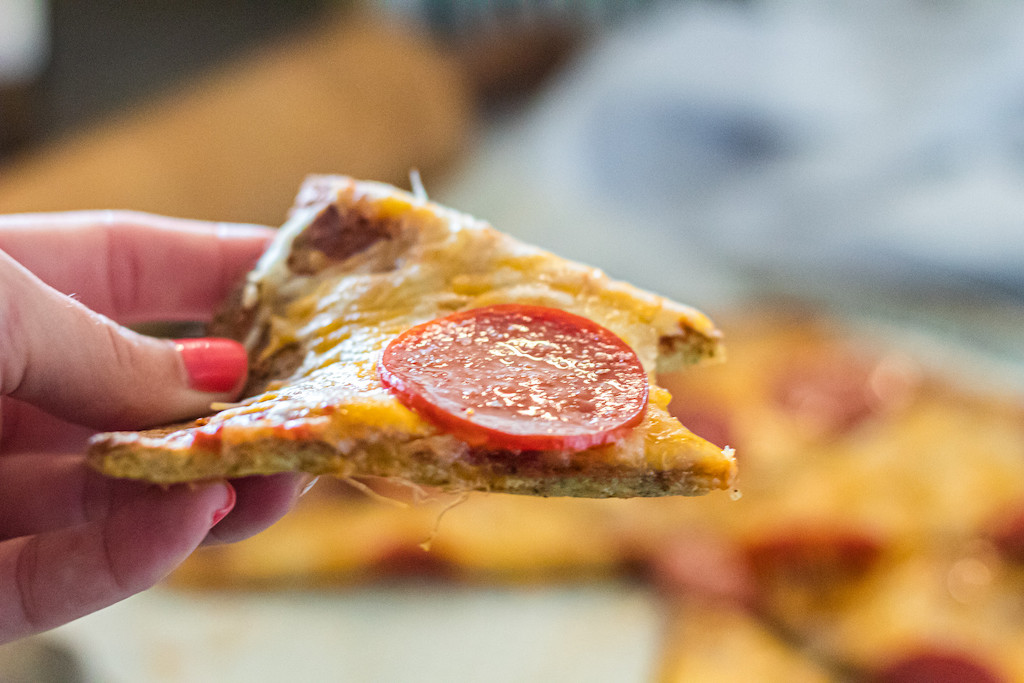 ---
Ready to spice up your keto cooking!?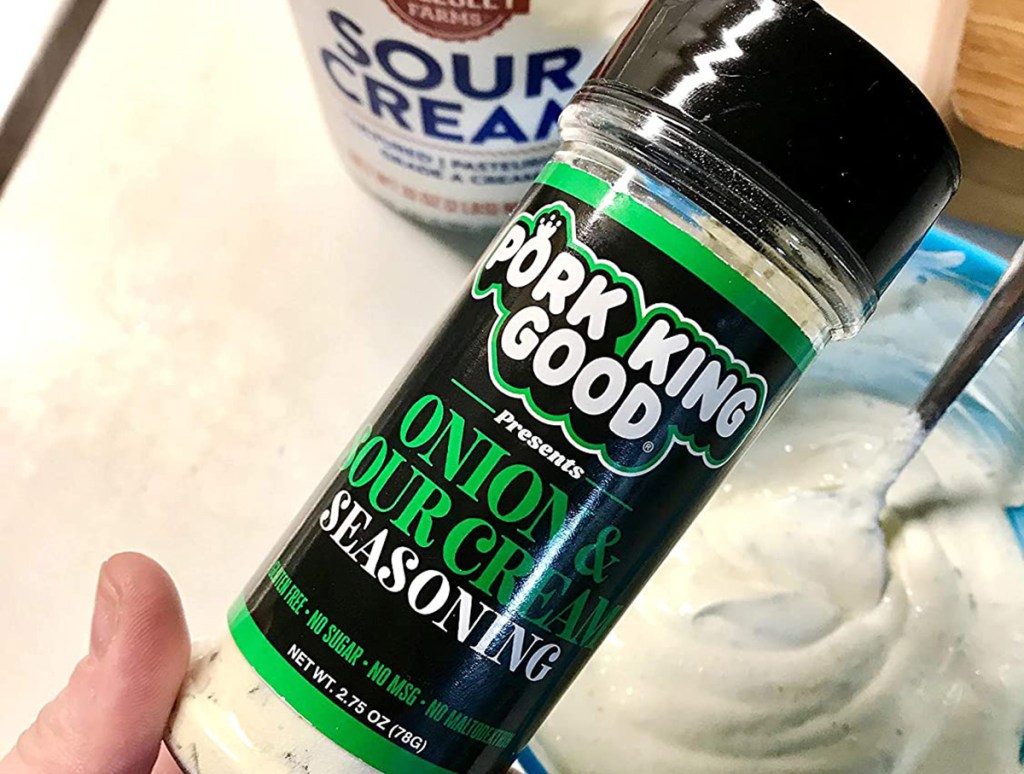 Not only does Pork King Good have delicious pork rinds and pork rind crumbs, but they also have a line of flavorful gluten-free seasonings! From onion & sour cream to dill pickle, they've got it all with five different flavor combinations to choose from. What a great way to give your keto culinary creations an extra kick. Plus, they contain no sugar, no MSG, and no maltodextrin. Yes, please!
---
Want more keto snacks? Check out some of our favorite keto finds!