I Spent $39 on Magic Spoon Cereal. Was it Worth it?
Here's my super honest review of Magic Spoon cereal, the good and the bad.
There's a super delicious, yet totally healthy keto product in town – and I'm even sharing a way to save on it too!
If you haven't heard of Magic Spoon Cereal by now, I'm about to rock your world with this totally healthy and keto-friendly breakfasts in a box! Forbes is even calling it the breakfast of the future. 🙌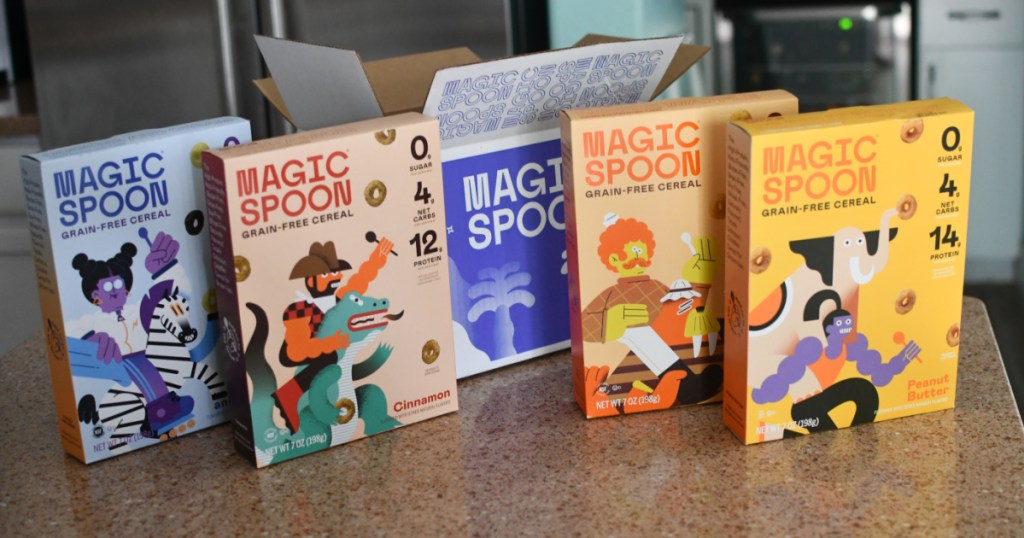 Many of us already know cereal is notorious for being loaded with sugar and carbs, so it's a wonder why it ever became what so many people eat first thing in the morning. Thankfully, Magic Spoon did something about it and created a low-carb cereal – ditching the sugar and giving us a cereal packed with protein (and deliciousness!).
Welcome back to your favorite childhood breakfasts, keto style! 😏👏
---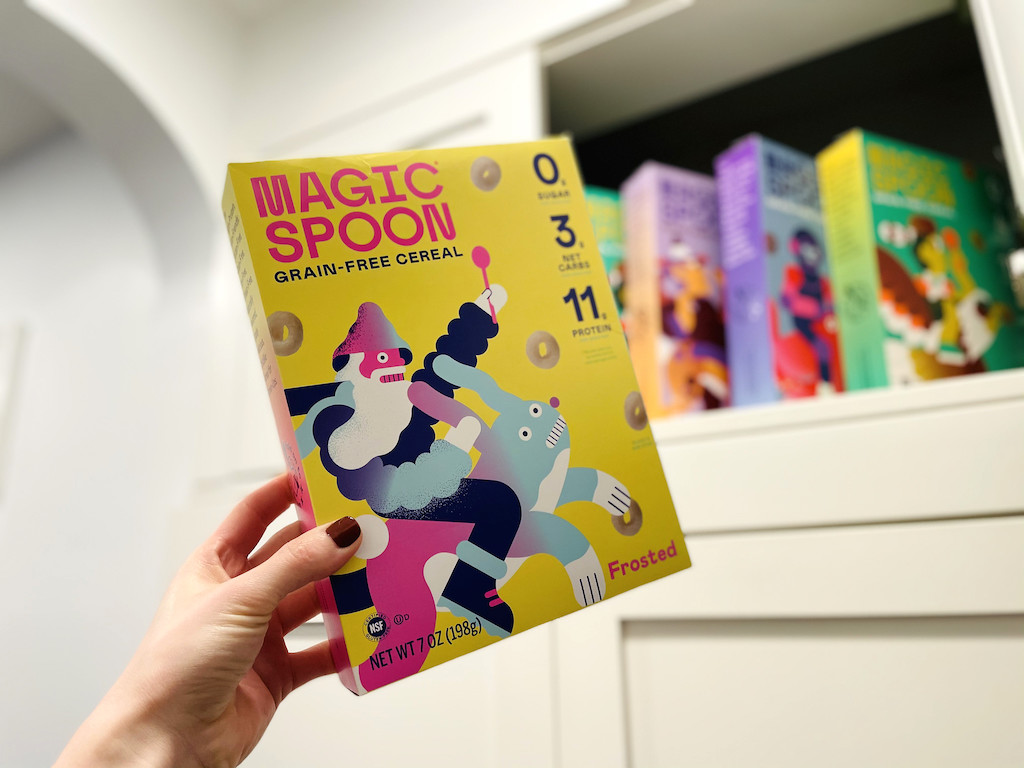 Sounds a little too good to be true, right?
Well, kind of… I'm going to tell you why I'm both liking and disliking this cereal as far as it pertains to both my keto and frugal living lifestyle.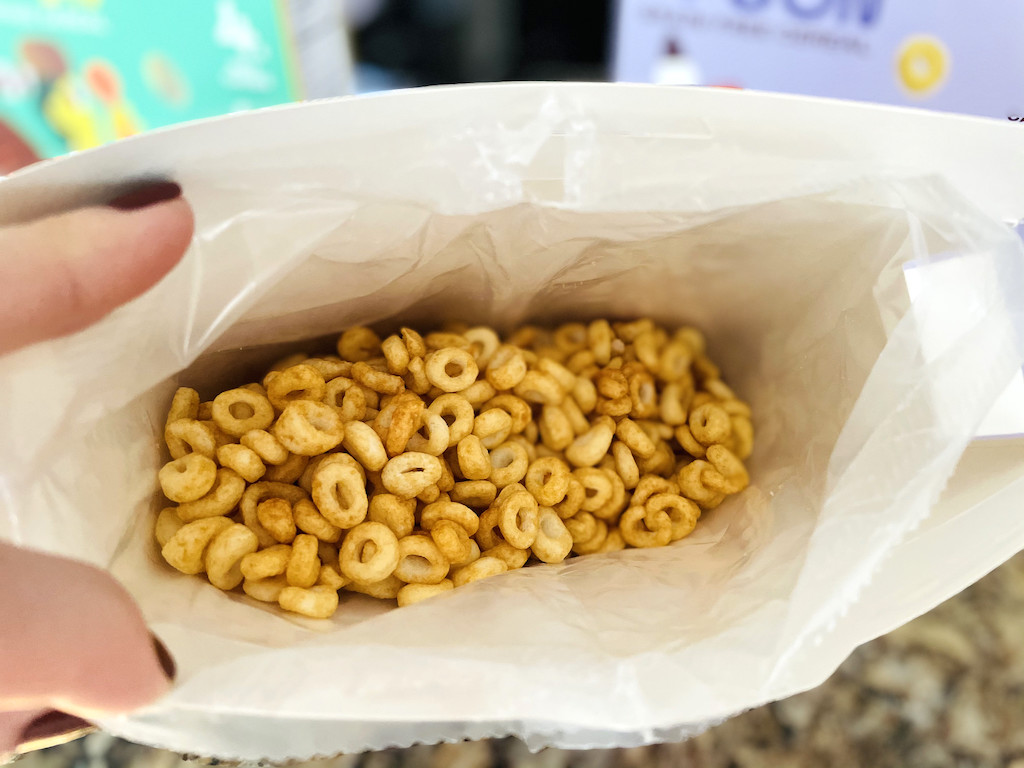 The taste is spot on. 😋
First off, it's really delicious! My keto tastebuds may be tuned a little differently than others, but I was so blown away!
Every single bite is totally magical. 🤩
Magic Spoon cereal was originally released in four flavors: Fruity, Frosted, Cocoa, and Cinnamon. Out of the four, my top favorites have been the cinnamon and frosted varieties. My brother-in-law Stetson even tried out the cereal, and he also loved the Cinnamon flavor (he said they reminded him of Cinnamon Toast Crunch). Um…SOLD! 😍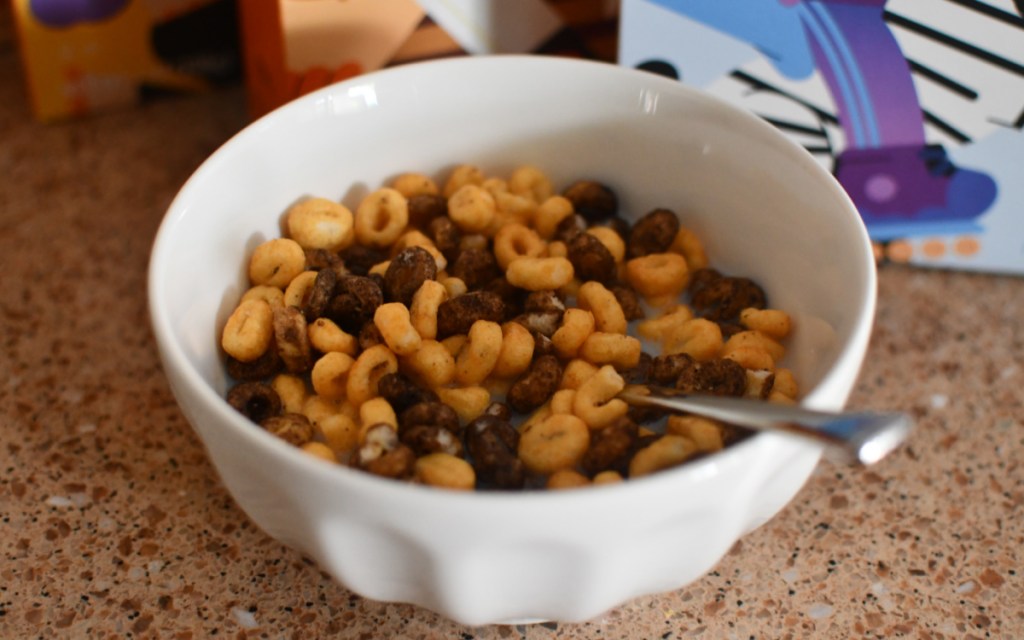 The brand often releases new flavors, too.
That said, keep your eyes peeled for new ones to pop up, like Blueberry and Peanut Butter.
The two new Magic Spoon cereal flavors most recently released are Cookies and Cream & Maple Waffle, which sound incredibly delicious. Lina on our team gave these a try and was RAVING about the Cookies and Cream flavor!
"Okay, this flavor is on point! It's the perfect blend of chocolate and vanilla, super satisfying, and my favorite flavor. I am SUPER picky about keto cereal, and this one doesn't even taste like you would assume keto cereals taste. 🤣
In fact, I just made keto trail mix with the Cookies & Cream flavor and I can't stop munching on it! It's SO yummy. I recommend trying this one!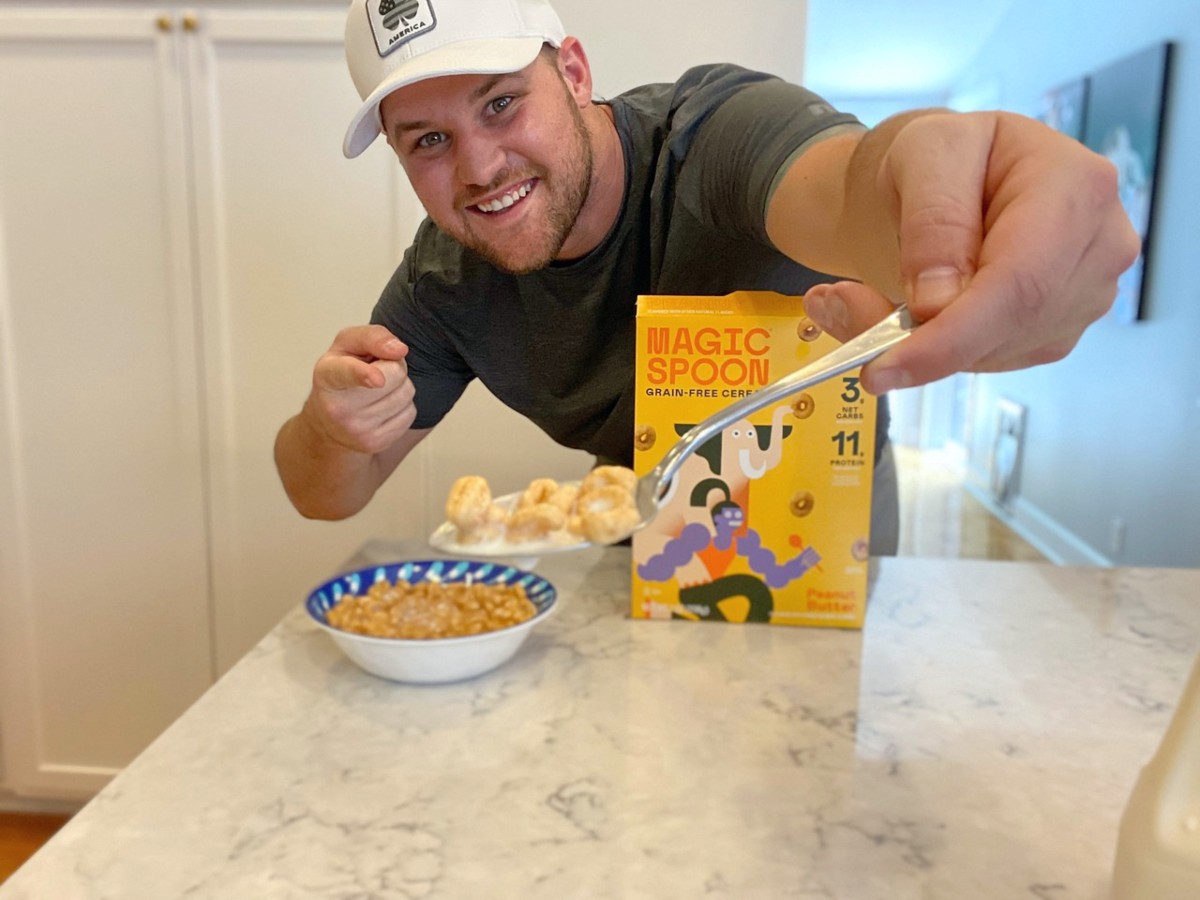 Stetson and I really love the Peanut Butter flavor, too!
All Magic Spoon cereal is satisfyingly crunchy and perfectly sweet, but the Peanut Butter is an absolute game-changer. In fact, it's a best-seller of Magic Spoon! Both Stetson and I declared it our absolute favorite of all the Magic Spoon flavors, and I was ordering more before my bowl was even empty! 😬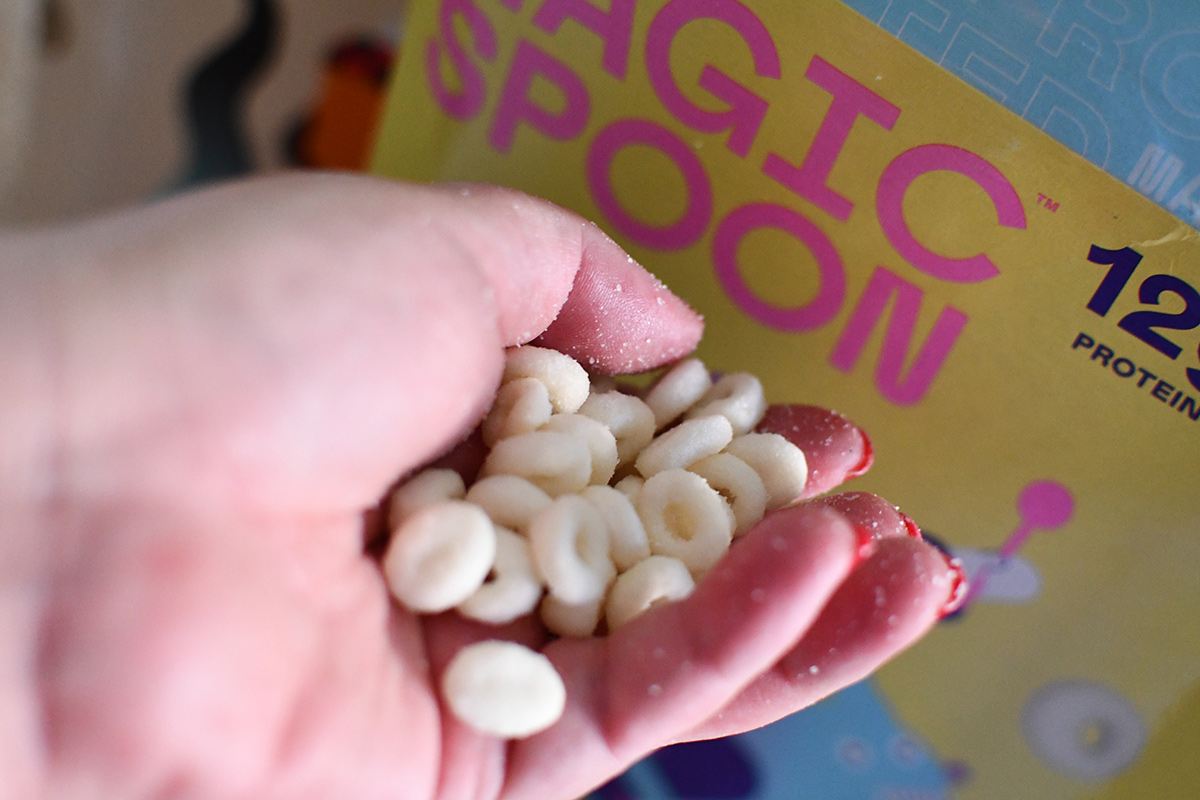 Magic Spoon uses great alternative sweeteners. 🍯
Many times when sugar is removed from a product, it's replaced with a not-so-great-for-you sweetener. When I checked the ingredients list on the Magic Spoon box, I was pleasantly surprised to see Allulose, monk fruit, and stevia as the sweeteners. Those are all non-sugar options that are totally keto-friendly! YES! 👏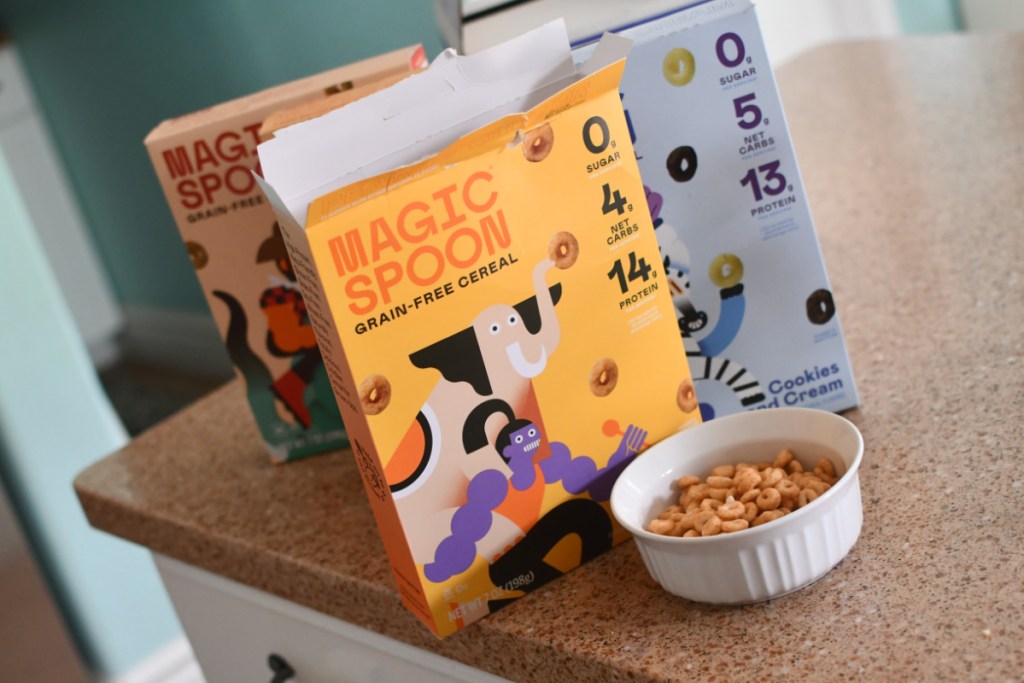 The other nutrition facts make my keto lifestyle happy too. 😁
Here's a range of what you're looking at for each 1 cup serving of this cereal:
140-170 Calories
7-9g of Fat
4-5g Net Carbs (10-14g Total Carbs – 1-2g Fiber – 5-10g Allulose)
12-14g of Protein
Plus, it's not made with any crazy ingredients that I can't pronounce, so I feel good about what I'm eating. 🙌
---
But… here's what I don't like about Magic Spoon Cereal: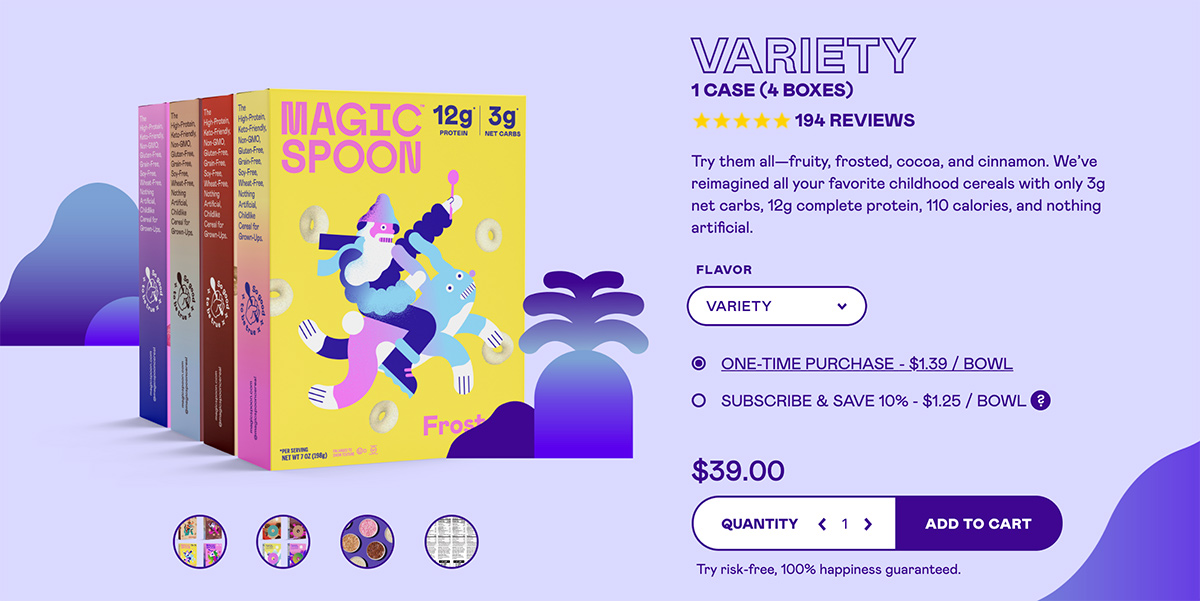 Each box of cereal comes with nearly a $10 price tag.
In a way, I get it. This is the first true keto innovation into the breakfast cereal market, and I'm sure it took quite a bit of R&D (research and development) to get it to taste so darned good.
But come on… almost $10 a box?! My money-saving heart just can't take that price, so hopefully, they release a coupon or cashback promo sometime soon so I can REALLY stock up!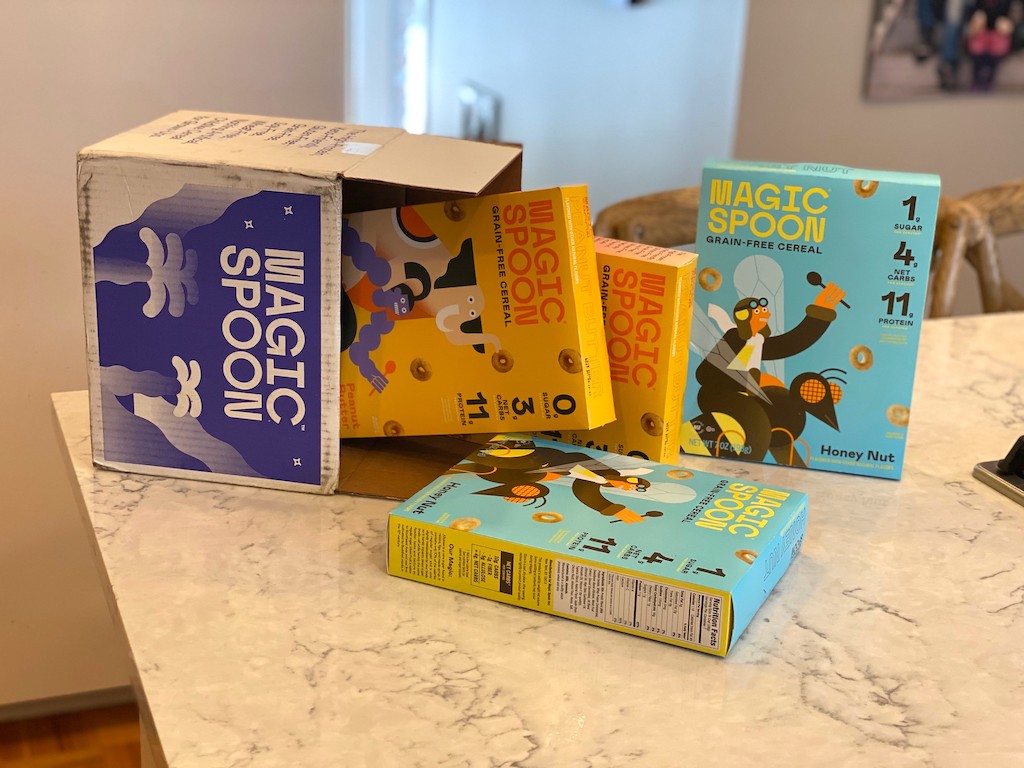 With that said, we did reach out to Magic Spoon, and we're super appreciative when they responded to us with an exclusive code! Simply shop on MagicSpoon.com and use promo code HIP2KETO to score free shipping on your order.
They also offer a Subscribe & Save option that will get you a 25% off discount! For $29.25/mo, you'll receive 4 boxes of cereal and you can cancel it at any time.
Magic Spoon Cereal, 4-Pack regularly $39
Subscribe & Save Price – $29.25
Note our exclusive promo code cannot be combined with S&S discount. Standard shipping starts at $4.99.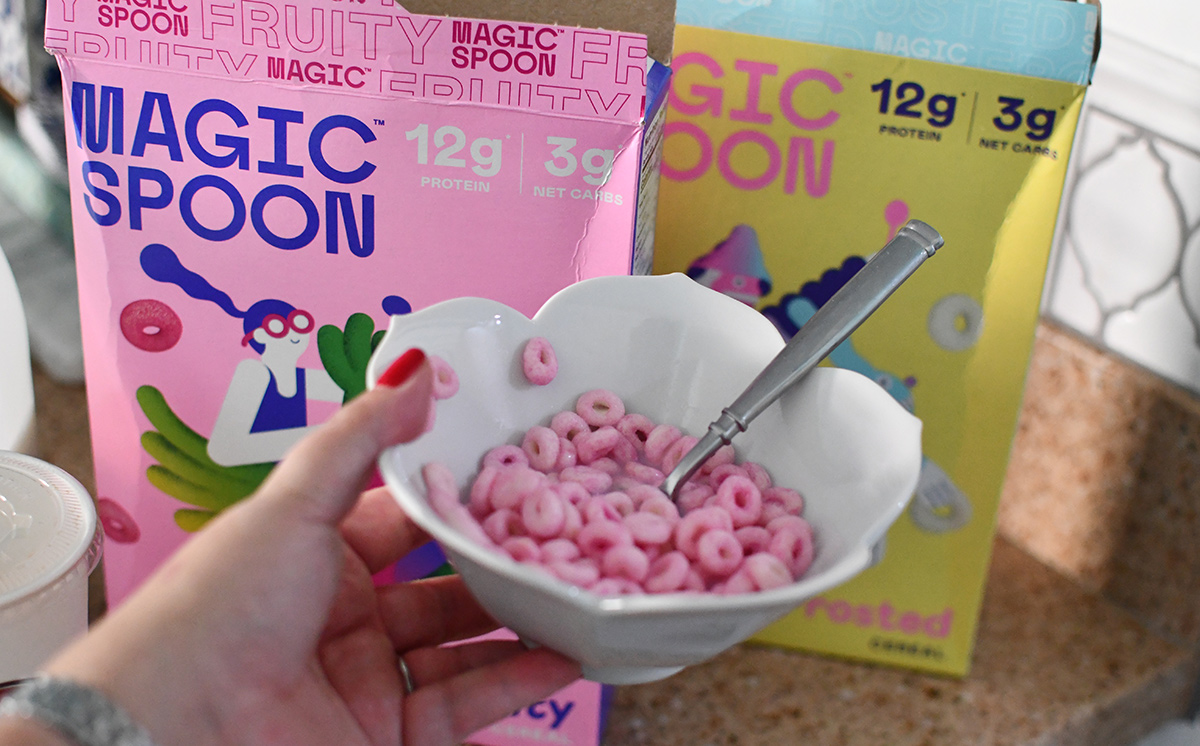 All in all, this cereal is truly what it claims to be: Magical! 😍✨🌟
If you're a keto eater and you've been missing cold, crunchy breakfast cereal, Magic Spoon will fulfill all your wishes. Even better, their cereal is risk-free and they offer a 100% happiness guarantee so there's no reason not to try it.
That is… if your wallet isn't watching. 😆
---