Keto-Friendly Chips That Take You Back to Pre-Keto Days (3g Net Carbs & 9g Protein Per Serving!)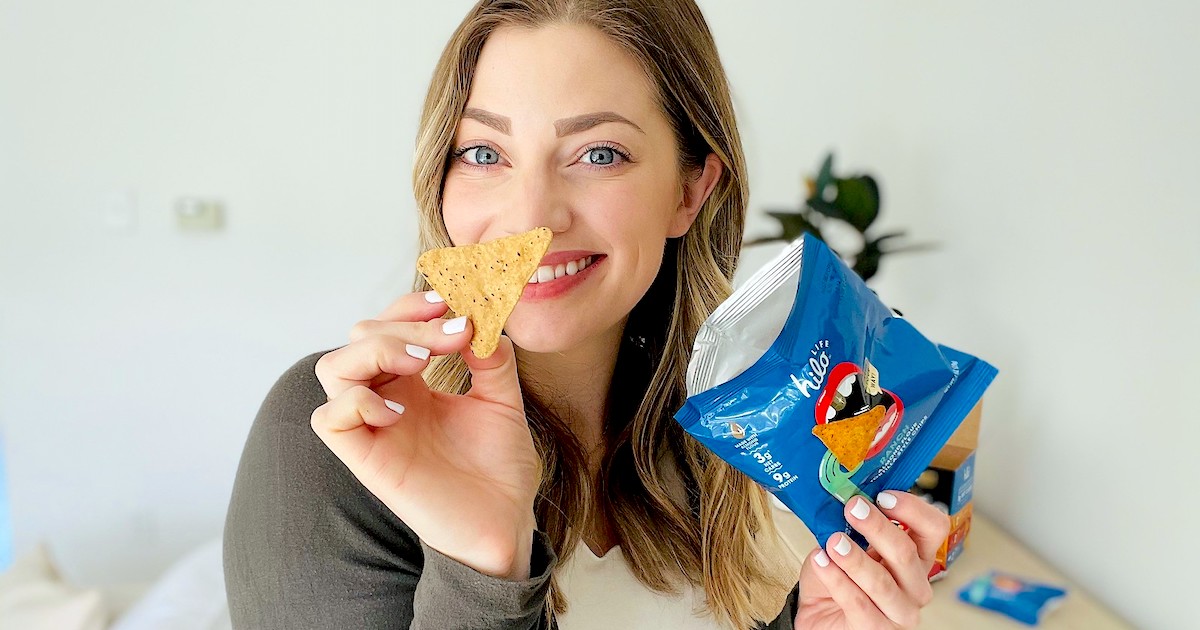 Chips without cheating!
If you're a big fan of snack time or just miss a seriously great chip, then you're going to love these new Hilo Life keto chips! Better yet, they'll have your taste buds satisfied with their mouth-watering flavors and have you rethinking your snack fix from here on out.
---
Hilo Life Chips are crunchy keto snacking goodness!
Maybe because I'm a mom constantly surrounded by little snackers or I just never grew out of loving to snack myself – either way, I can't get enough of these Hilo Life keto chips! 😍 They're forever changing the snack game and counting carbs is a thing of the past!
They're low carb (3g net carbs per serving!), high in protein (9g per serving 😱), have zero added sugar, and best of all they're packed with real, bold flavors that totally have my taste buds thinking I'm not even eating keto!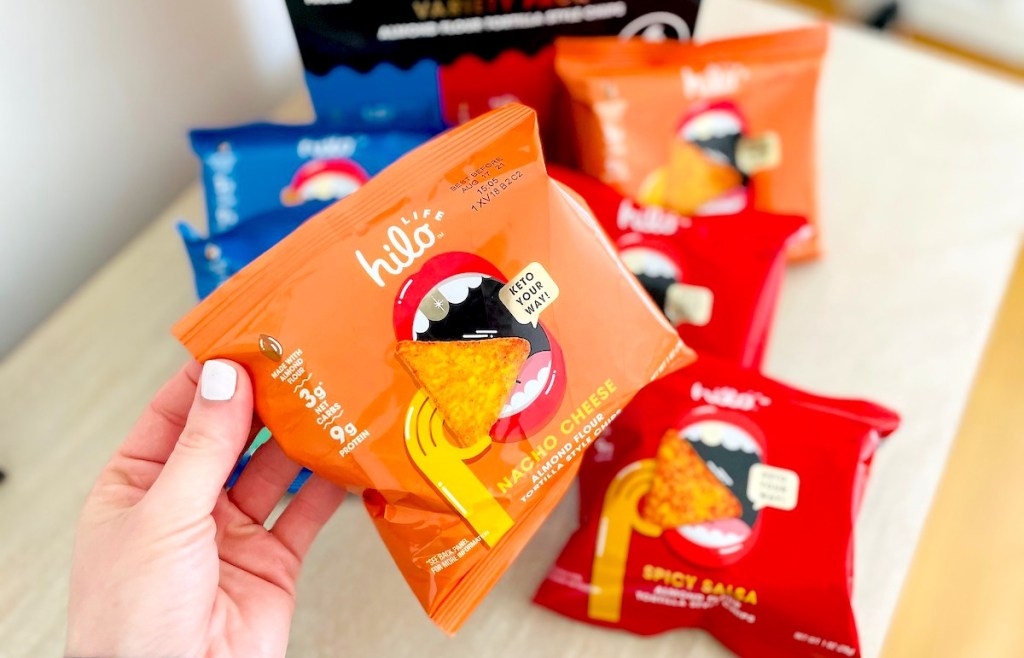 I recently tried a variety pack of these delicious chips and every single flavor is better than the last with no strange aftertaste! Made with almond flour, these tortilla-style keto chips have an incredibly amazing crunch that you'd expect in any regular ol' chip!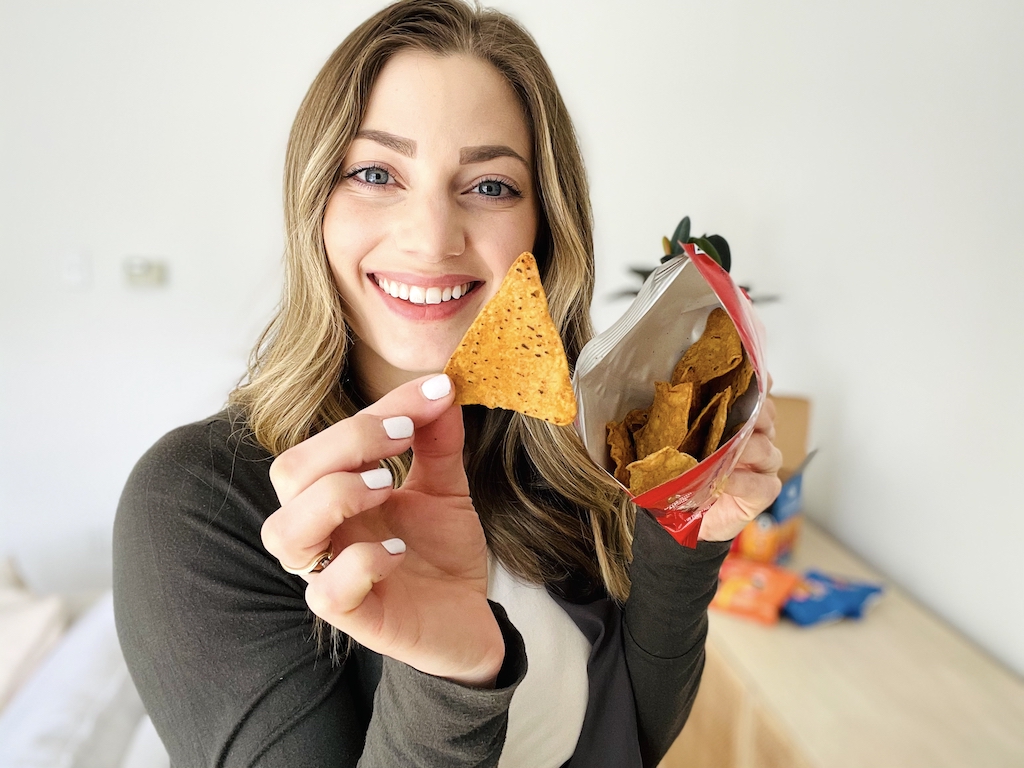 Plus, they certainly curb your snack tooth and won't even have you missing those non-keto indulgences you used to dream of. 🙌
Let's take a quick look at the nutritional value for all the Hilo Life Chip flavors:
They're perfectly packaged in small, snack-sized bags so throwing them in the car for a road trip or for an after-work snack is perfect! Plus, they're kid-approved too and they make for an easy side to throw in their lunchbox. 😍
So where can ya get some Hilo Life Keto Chips?! 🤔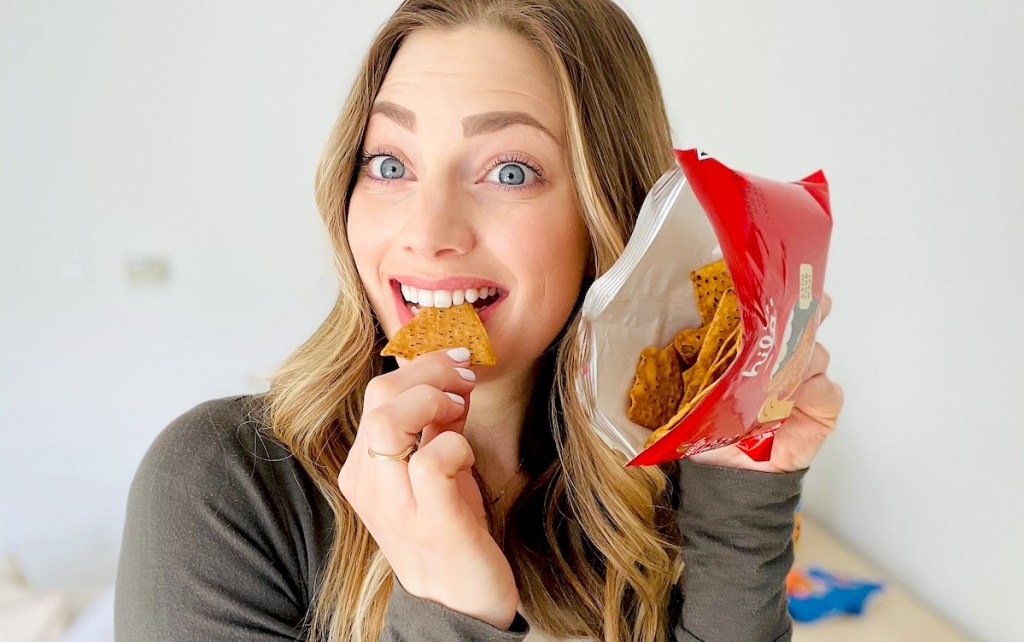 While their variety pack of keto chips is currently sold out on their website AND on Amazon, you can still get your hands on their individual flavors for $19.99 for a 12 pack!
That makes each bag $1.67!
I realize they're slightly on the pricier side for a chip, but for the quality, amazing taste & texture, and a product unlike anything else on the market, I think they're well worth the price! 🙌
Here are the anticipated delivery dates for these keto chips (at least until there's more supply to meet the super high demand):
---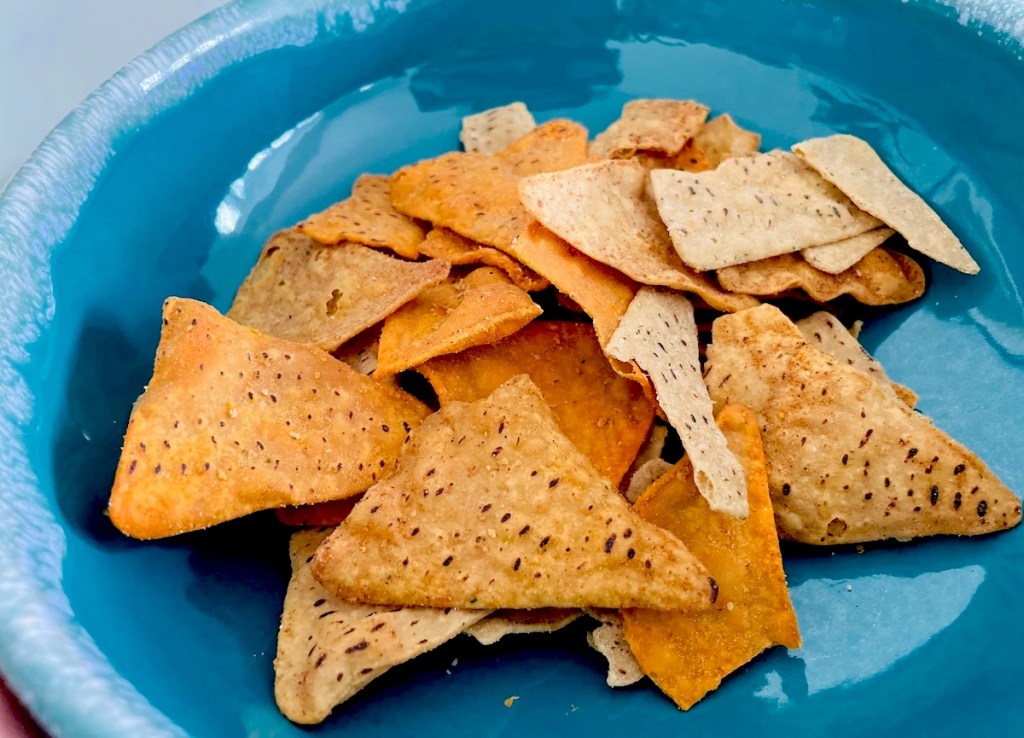 On the fence? Check out all the great Hilo Life Keto Chips reviews on Amazon for yourself!