10 of the Best Keto Snacks to Buy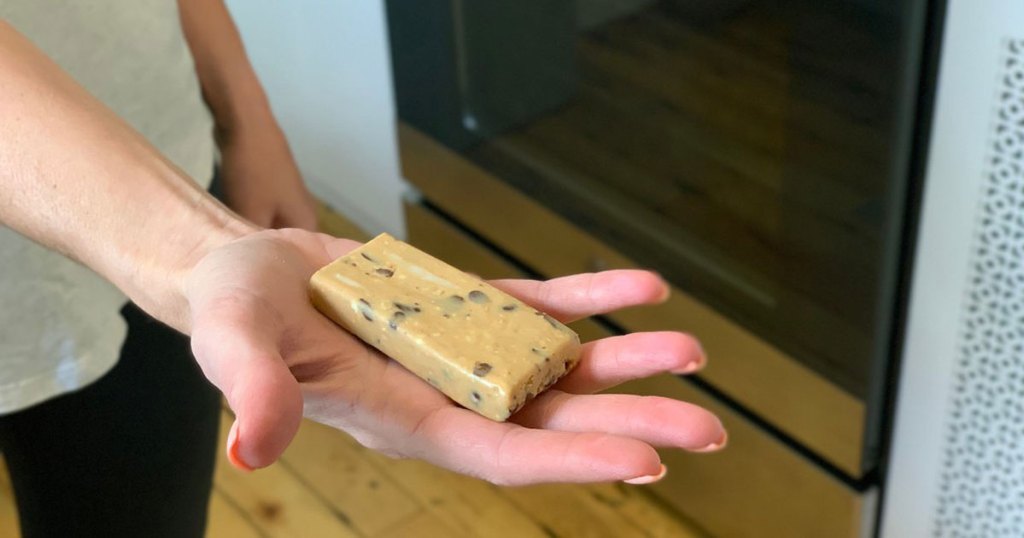 Keeping it keto has never been easier!
I love that there are so many store-bought keto snacks available to buy now for those days when you've got no time to make your own homemade low-carb snacks! You can find many of these items at stores like Walmart and also at Amazon and other online retailers. Whether you're looking for sweet or savory, there's something for everyone.
We've rounded up ten of our favorite keto snacks to buy.
1. Rebel Creamery Ice Cream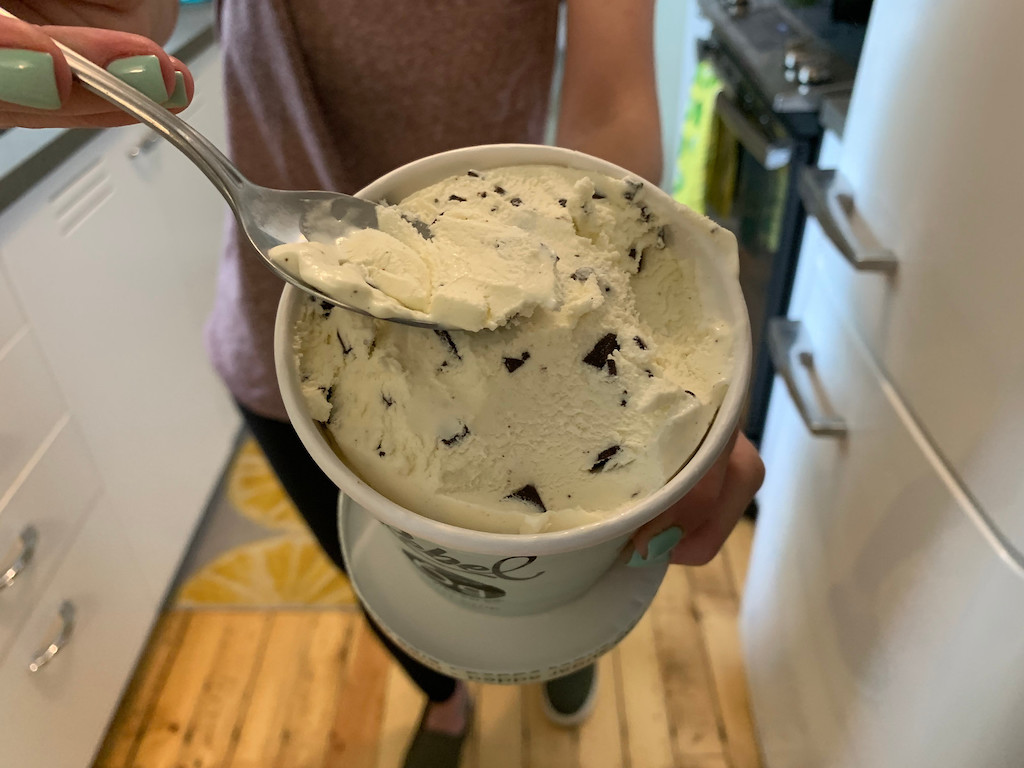 Rebel Ice Cream Chocolate – Serving Size 1/2 cup | 14g Fat | 1g Net Carbs (Total: 11g, Fiber: 3g, Sugar Alcohol: 7g) | 2g Protein
Yes, you can snack on ice cream! This is one of Collin's favorite low carb ice creams! At 6 net carbs for the entire pint of Rebel Creamery Ice Cream, what's not to love? There's no weird aftertaste and it's so delicious and creamy that you'll forget you're actually having a low carb snack!
---
2. 4505 Chicharrones Fried Pork Rinds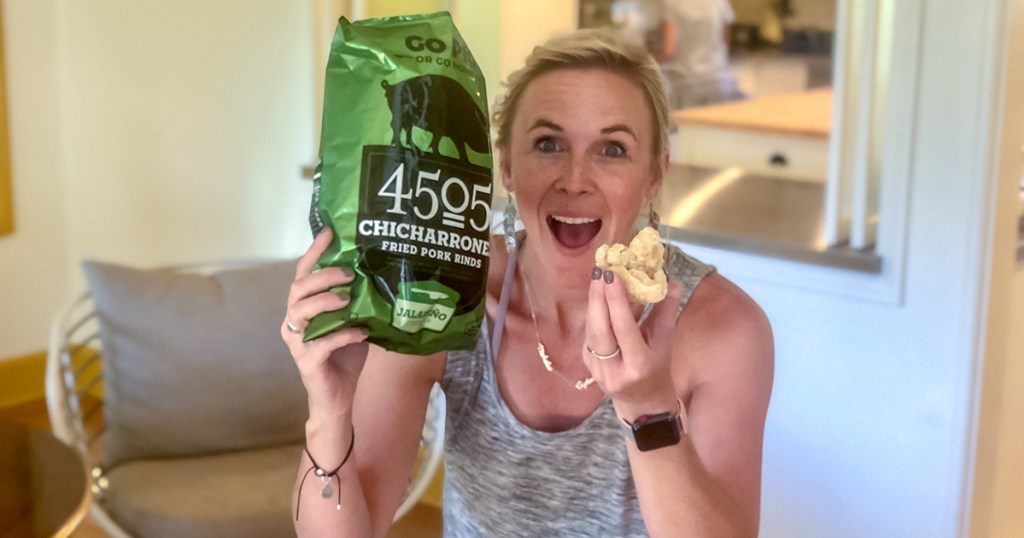 Classic Chili Chicharrones – Serving Size: 1/2 oz. (14g) | 5g Fat | 0g Net Carbs | 9g Protein

Even if you haven't liked pork rinds in the past, you gotta give this brand a try. Their chicharrones are light and airy with the perfect amount of crunch, unlike other brands that can have really hard pieces in the bag. Collin totally loves them! Find these at your local grocery stores, or shop online.
---
3. Keto Bars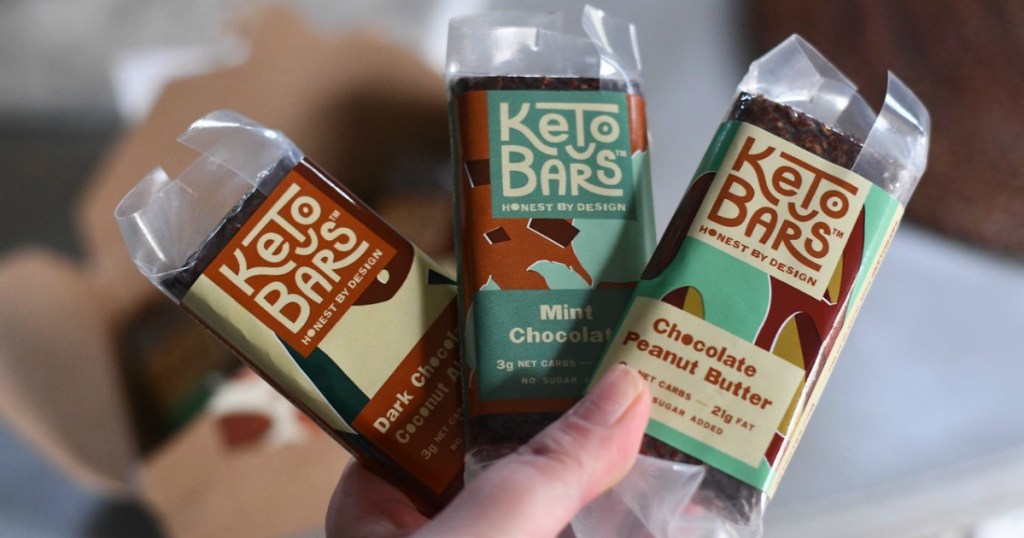 Chocolate Peanut Butter Keto Bar – Serving Size 1 Bar | 21g Fat | 3g Net Carbs | 8g Protein

These high-fat, moderate-protein Keto Bars are so delicious! Our team members can't get enough of their yummy taste and the fact that we can pronounce all of the simple ingredients. They're available in three decadent flavors.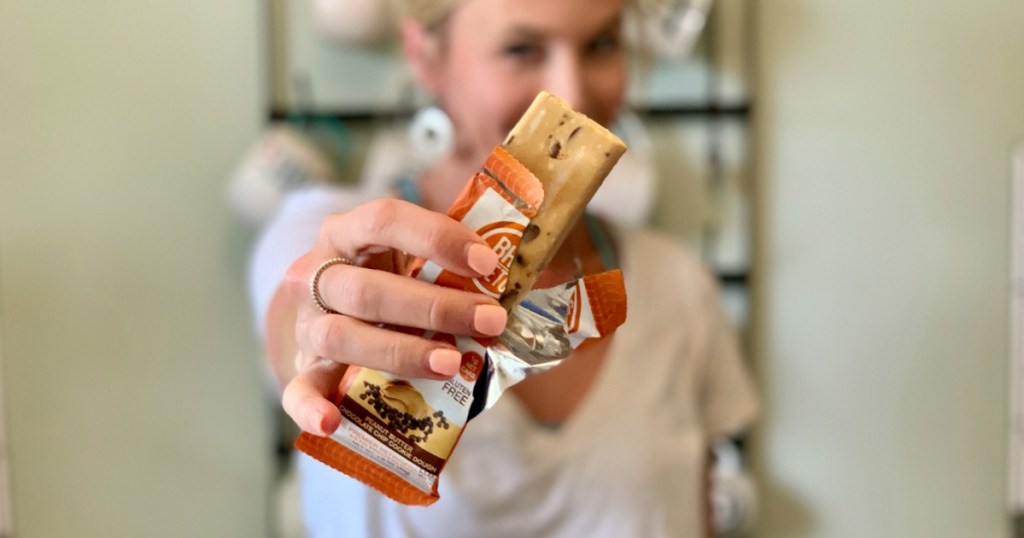 Peanut Butter Chocolate Chip Cookie Dough Bhu Bar – Serving Size 1 Bar | 21g Fat | 2g Net Carbs | 11g Protein
We also love Bhu keto bars! We even wrote them a love letter. 🤗 Bhu bars taste like fudge and come in lots of great flavors! They are stored in the fridge, and if you take them out and let them warm up a bit, they are soft like fudge. We love all the flavors, but Peanut Butter Chocolate Chip Cookie Dough is one of the best!
Want to try these bars?
You can order the Keto Bars from KetoBars.com OR Amazon. They are currently a bit cheaper to order from KetoBars.com, and you'll also have the option to Subscribe to save even more. Plus, if you order two or more boxes, you'll score free priority shipping.
If you're interested in trying Bhu Bars, you can buy them directly from their site or from Amazon. You can also check their store locator to see what stores near you sell them.
---
4. Smart Baking Co. Smartcakes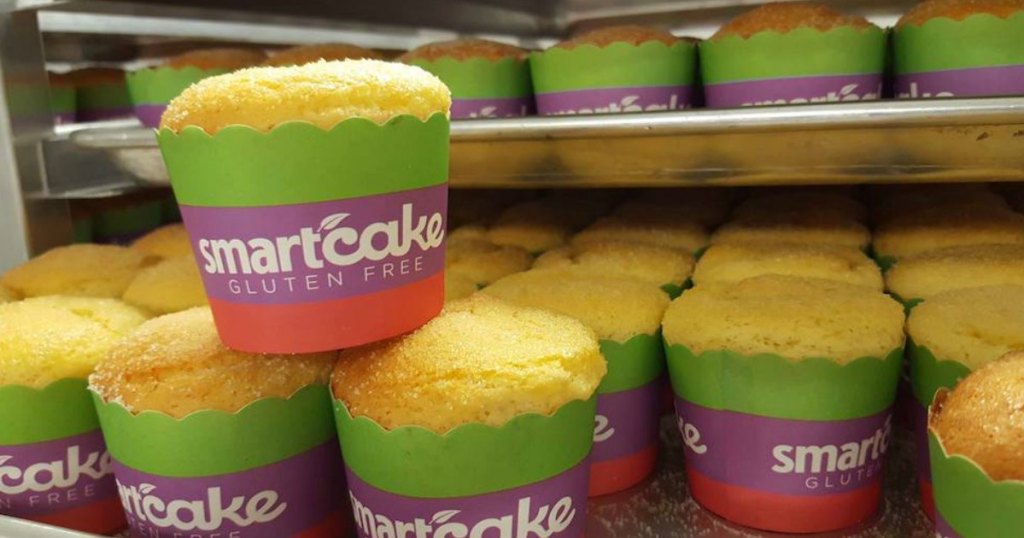 Cinnamon Smartcakes – Serving Size 1 cake | 2.5g Fat | 0g Net Carbs (Total: 9g, Fiber: 4g, Sugar Alcohol: 5g) | 4g Protein
We were pleasantly surprised at how good Smartcakes are, especially since they've got ZERO grams of net-carbs per serving! These cakes are an individually wrapped moist cake treat (so easy to bring with you on the go!) – plus they're available in quite a few yummy flavors, including raspberry cream, lemon, chocolate, and cinnamon!
Buy them directly on their site or head to Amazon. You can check their store locator to see if a nearby grocer carries them. They are currently offering up 10% off all orders, exclusively for Hip2Keto readers! Just enter the promo code HIP2KETO at checkout.
---
5. Cello Cheese Whisps
Cello Cheese Whisps – Serving Size 23 crisps | 10g Fat | 1g Net Carbs | 13g Protein
Be warned: these are addicting! Our Hip2Keto team is OBSESSED with Cello Cheese Whisps and they're the perfect snack when you're looking for a cheesy, crispy fix. I love dipping Whisps into a delicious Everything But the Bagel Cheese Ball!
Find them at various grocery stores, at Walmart, on Amazon, and more!
---
6. Quest Bars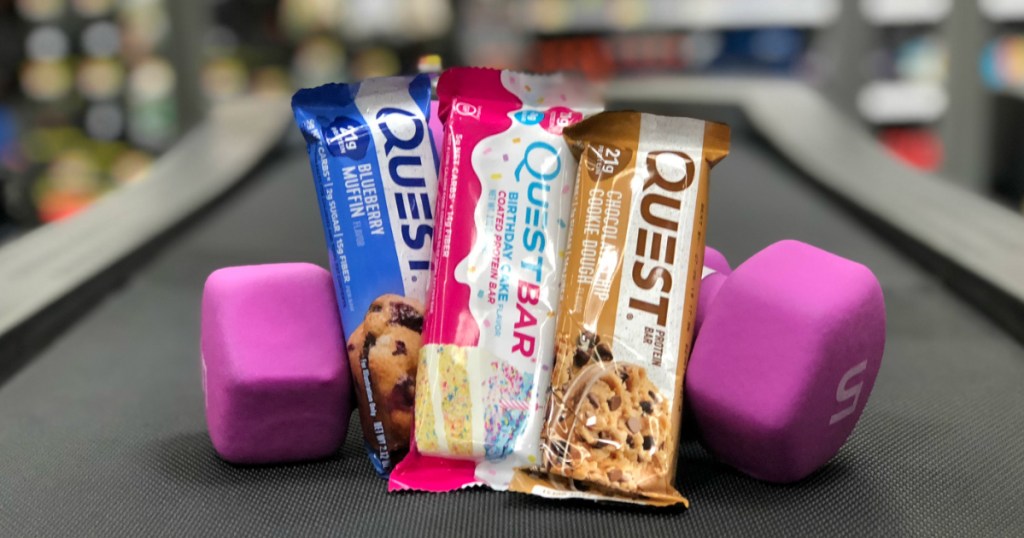 Quest Bar Birthday Cake Flavor – Serving Size 1 bar | 6g Fat | 4g Net Carbs | 21g Protein

These Quest Protein Bars are low-carb, delicious, and very highly-rated. Plus, you can find them in a wide variety of flavors to suit all tastes – my favorite is Birthday Cake. YUMMO! 😋 They're shelf-stable, so you also don't have to worry if you need to hide them in the closet, away from prying eyes.
---
7. Zevia Soda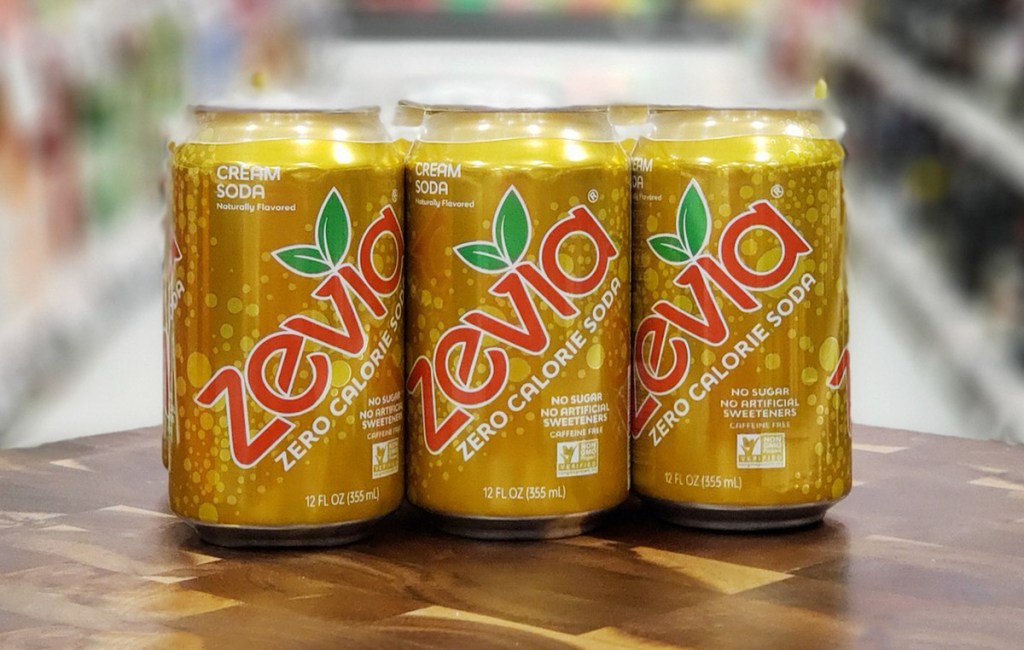 Zevia Zero Sugar Soda – Serving Size 1 can | 0g Fat | 0g Net Carbs | 0g Protein

Still craving soda since you've gone Keto? Quench your thirst with stevia-sweetened Zevia Cream Soda, or if you're missing Dr. Pepper, give Dr. Zevia a try! Zevia also features other popular sugar-free soda flavors like Cola, Ginger Root, and Mountain Zevia. Add a little heavy cream to the cream soda and you'll feel like you're drinking a cream float!
Walmart and Target both carry Zevia sodas, or you can opt to order online at Amazon and other retailers.
---
8. Quest Tortilla Style Protein Chips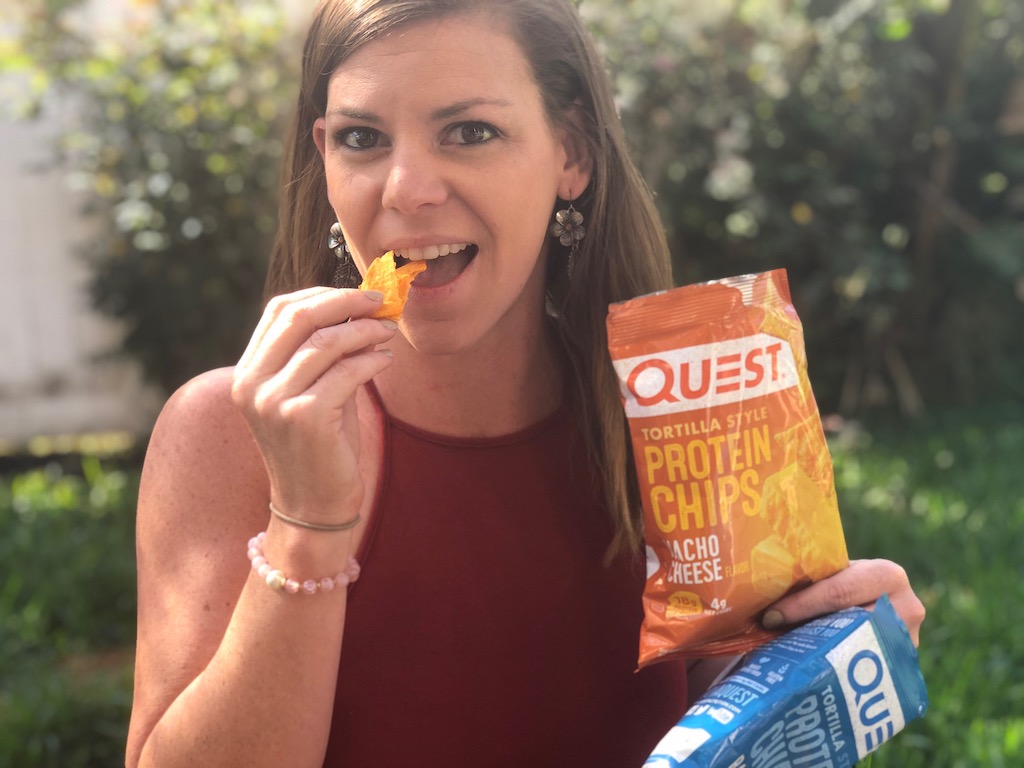 Quest Tortilla Style Protein Chips – Serving Size 1 bag | 6g Fat | 4g Net Carbs | 18g Protein
A crunchy, crispy chip is pretty much everything, and these protein-filled chips from Quest satisfy the snacking urge and taste like Doritos.😋 Our team member Erica and her kids absolutely love them! Get them online or at Walmart and other grocery stores.
---
9. Almonds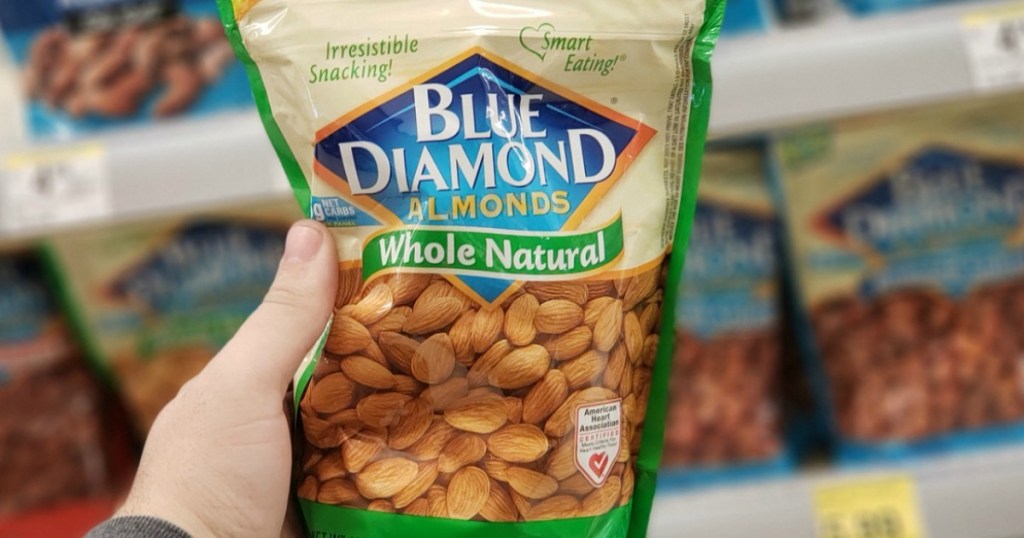 Blue Diamond Almonds – Serving Size 1/4 cup | 15g Fat | 3g Net Carbs | 6g Protein
Almonds are such an easy low carb snack to grab on the go and you can typically find them almost anywhere including Walmart, Target, and convenience stores. I love to throw some Blue Diamond Almonds in a snack size baggie to take with me to the movies!
---
10. Pickles
Oh Snap! Pickles – Serving Size 1 bag | 0g Fat | 2g Net Carbs | 0g Protein

Satisfy your crunch cravings when you snack on pickles bites! They are affordable, low carb and great to throw in your purse or backpack. We've spotted these at ALDI, Walmart, and other select retailers. You can also find them on Amazon.
---
Check out more keto snacks available at Trader Joes