Exclusive Savings + FREE Shipping on Munk Pack Keto Granola Bars & Team-Fave Nut & Seed Bars
Score RARE 20% off + free shipping on crave-worthy Munk Pack Keto Granola Bars!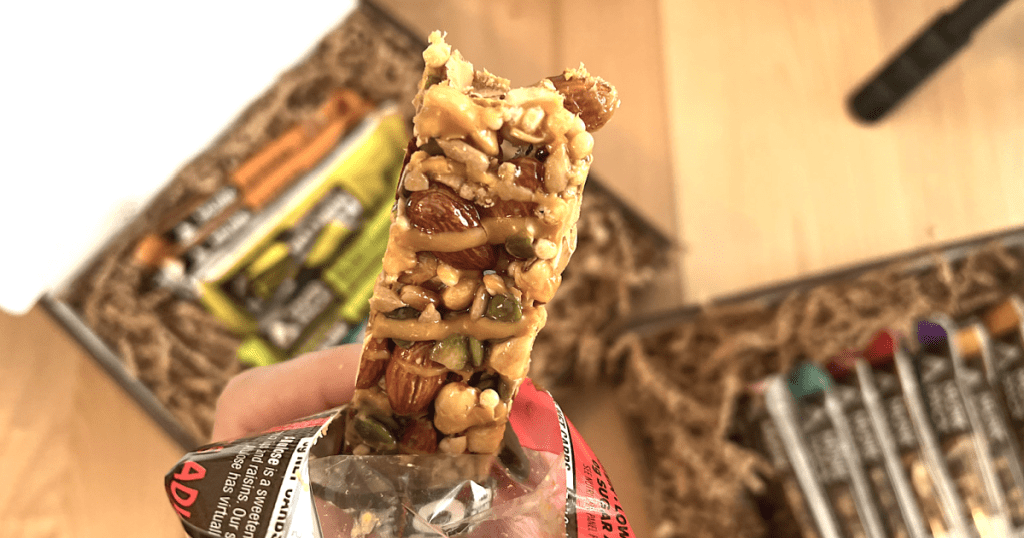 Who doesn't love easy + healthy keto snacks?
You'll never catch me without an emergency granola bar somewhere in my bag. 😆 They're super easy & accessible to tote around, and I always like to keep some on hand in case I get hungry while out running errands or if I'm somewhere keto options are slim.
Since they're a very convenient and packable snack, I'm always on the hunt to find "the best" keto granola bar that's the perfect mix of crunchy textures and sweet + salty flavors. And friends, I have to say that these Munk Pack Granola Bars fit the bill.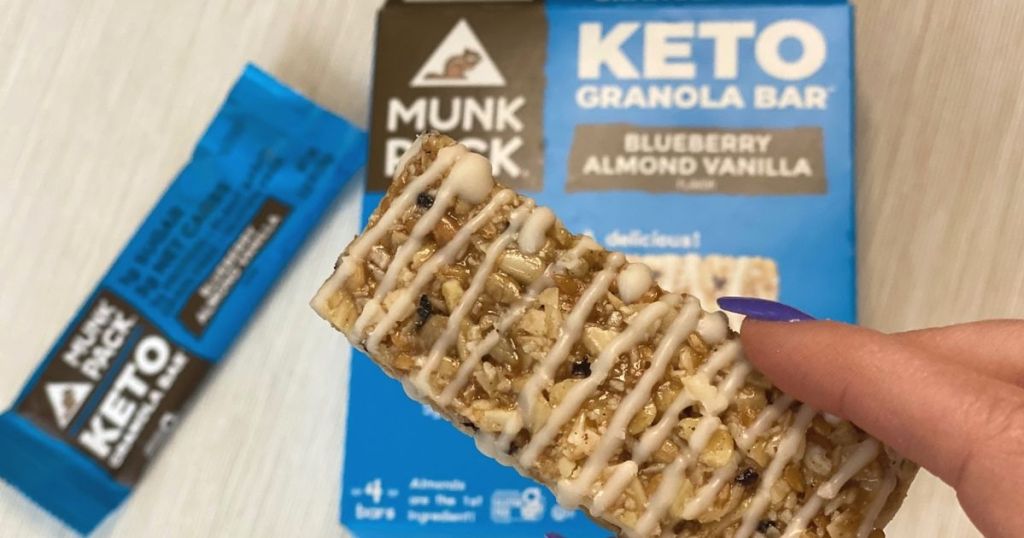 If I'm craving something sweet and need a quick fix, these Munk Pack bars have become my go-to! They're so good that you simply won't believe me when I tell you how much sugar is in them. 🤯
These Munk Pack Granola Bars are seriously good enough to eat for dessert, and right now you can stock up on them for 20% off + FREE shipping!
We've landed one of the best exclusive deals you can find making these bars the best price on the internet when you use our code HIP20 for 20% off and HIP2SHIP for free shipping — you read that right, they stack together!
*Code is valid until 12/23/22.
---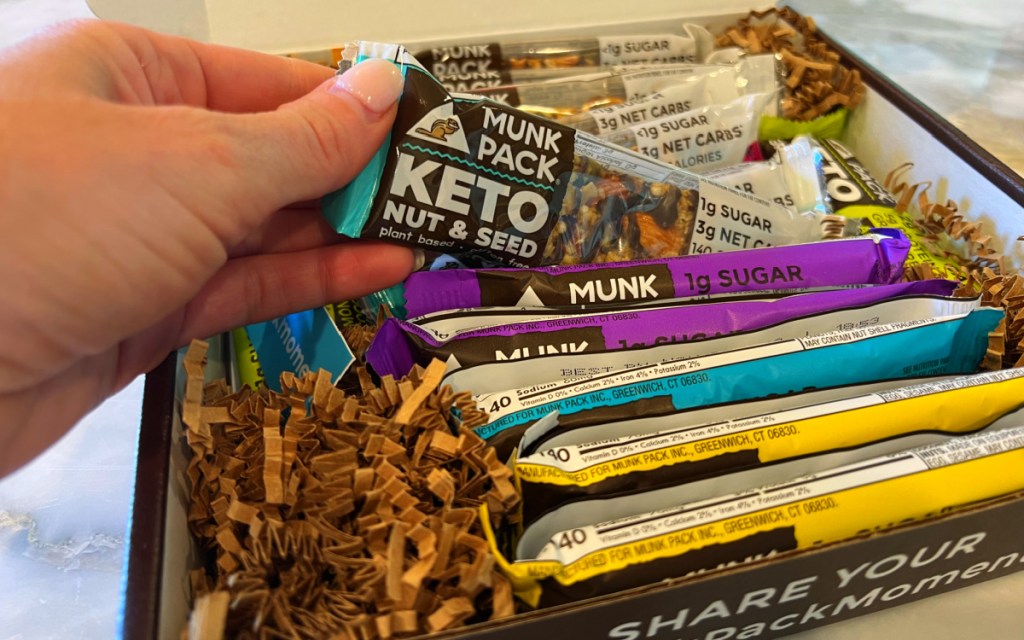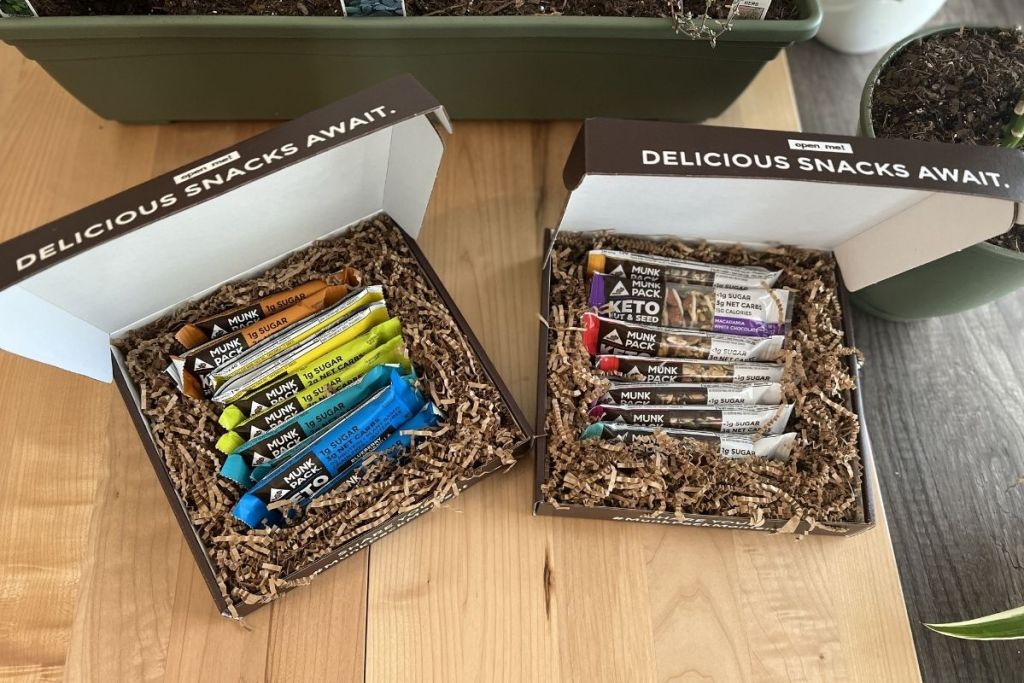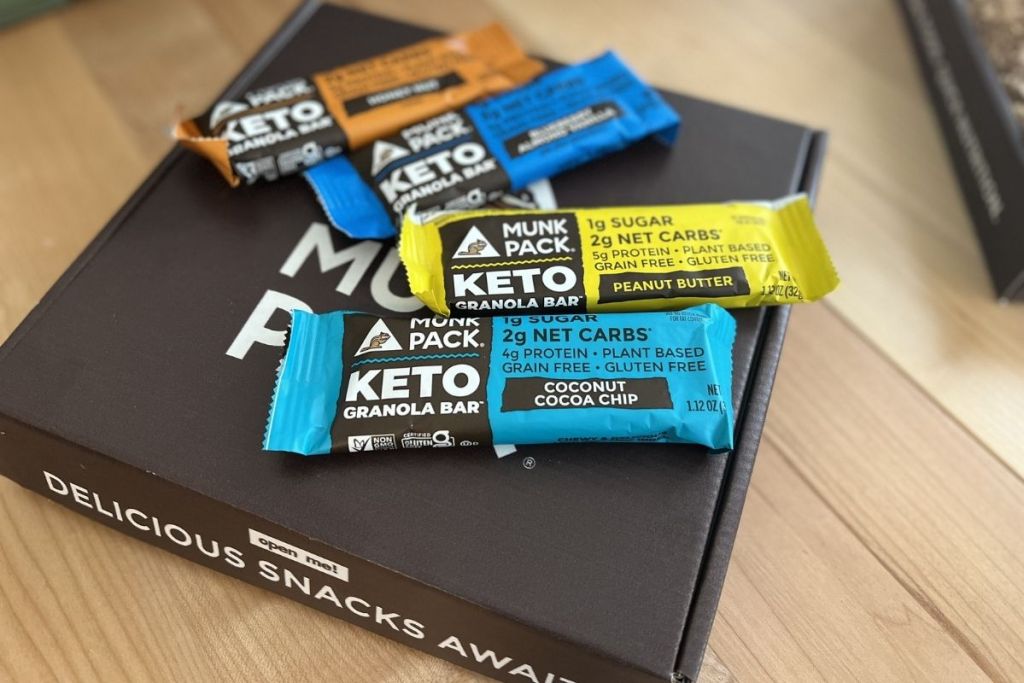 Or choose subscribe and save to keep these bars coming on a monthly basis!
These Munk Pack Keto Granola Bars are just as tasty as their non-keto counterparts.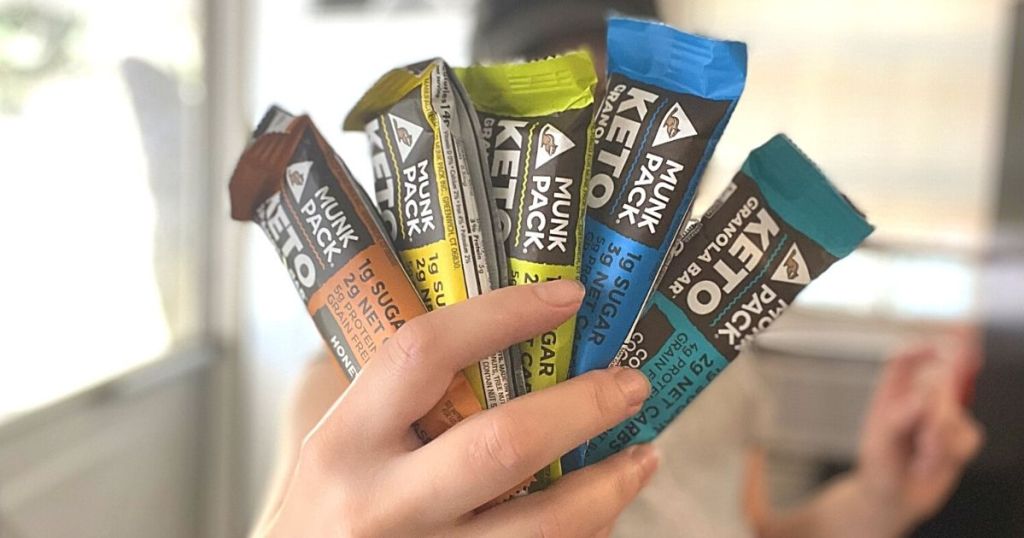 And they have the same delicious texture! 🙌
When I was first checking these Munk Pack granola bars out, I thought they looked too good to be true. After all, there are plenty of things labeled "keto" that really aren't even low-carb at all. But these are the real deal!
If I had to pick a favorite, it would be the Coconut Cocoa Chip. It has an amazing coconut flavor (think comparable to an Almond Joy bar) and is so sinfully good! A close second is the Peanut Butter Dark Chocolate. I mean, is there any flavor combo better than chocolate and peanut butter?! 🍫 🥜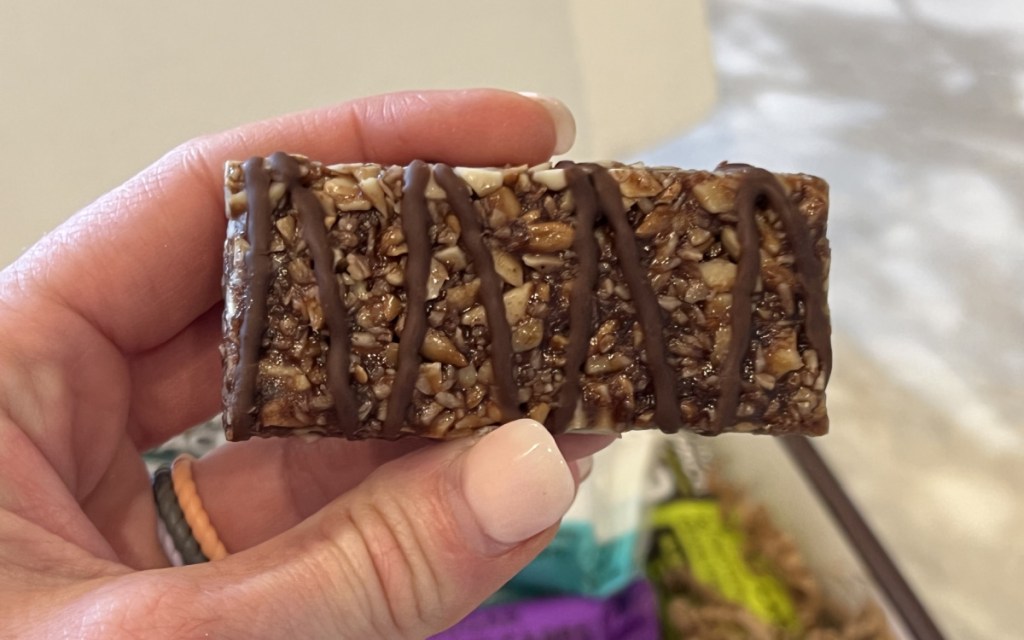 Aside from the Blueberry Almond Vanilla flavor (which has 3g net carbs), all of the Munk Pack keto granola bars have only 2g net carbs per bar. That makes them super easy to add to my snack collection!
Even with the lower carb count, these bars are surprisingly filling, perfect for grabbing on your way out the door and curbing your hunger on the go.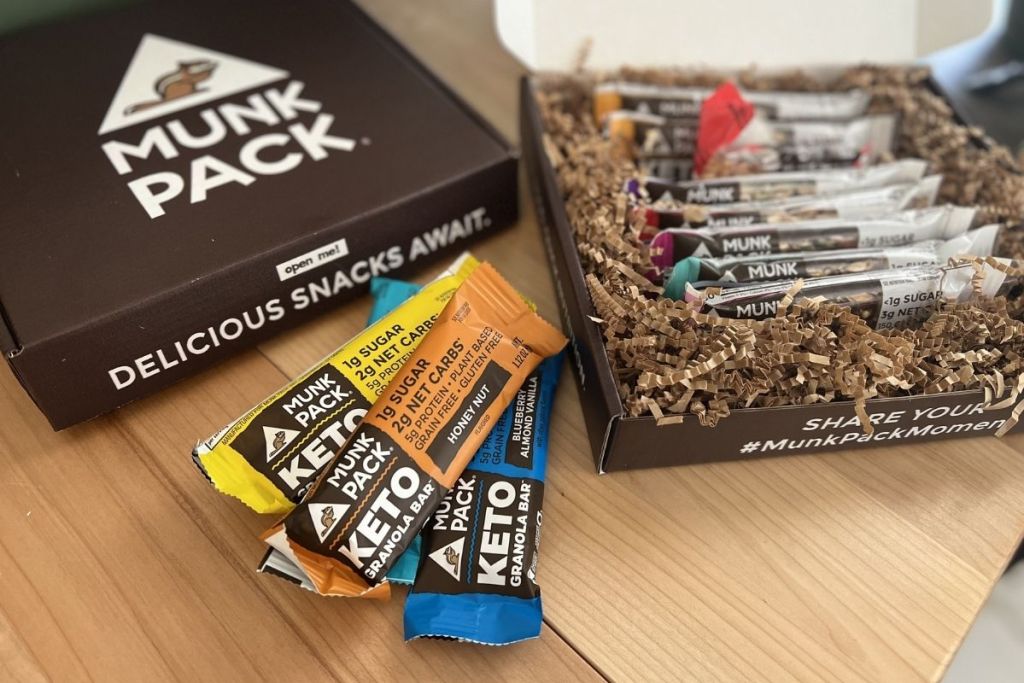 I also love the clean ingredients!
I really am not a fan of icky additives with icky side effects, which is fairly common with a handful of keto snacks. I love that I don't have to worry about putting unrecognizable ingredients into my body when I'm eating these granola bars!
They're sweetened with allulose and monk fruit, so they are totally tummy-friendly for most people. Plus, the granola bars are perfect for grabbing on the go, as a dessert, or for an afternoon pick-me-up that won't make you feel weighed down.
Munk Pack Keto Granola Bars nutrition info:
---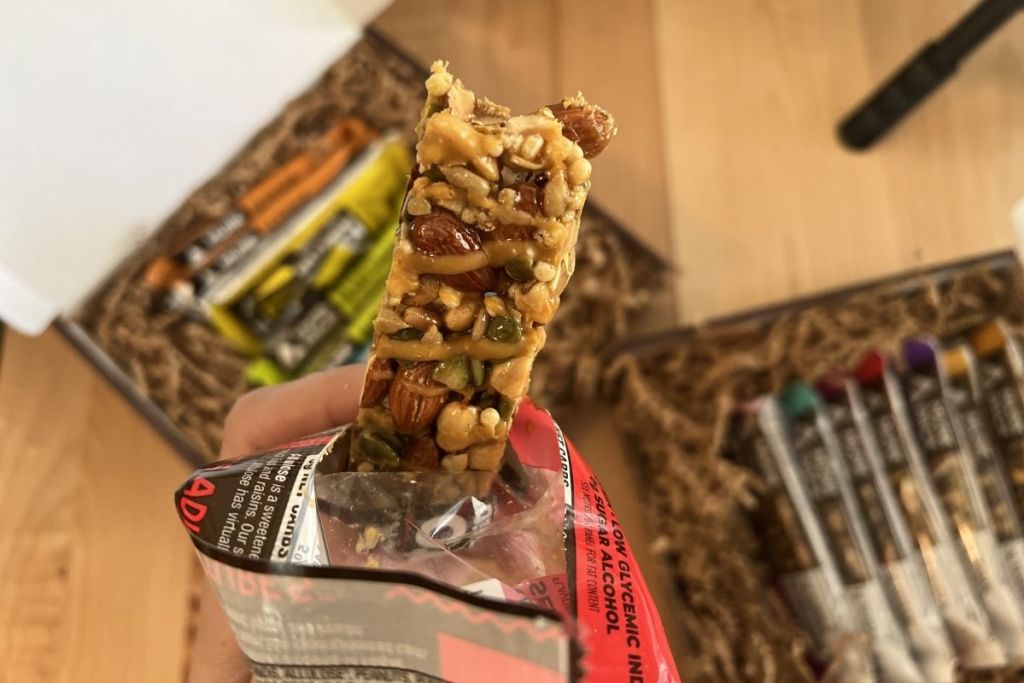 I used to always keep KIND bars on hand but had to ditch them once I went keto. I wasn't able to find a great replacement until I tried these Munk Pack Nut & Seed Bars!
These Munk Pack Nut & Seed Bars resemble the keto version of KIND bars but so much better! They have a satisfying crunch while containing both sweet and salty flavors in every bite.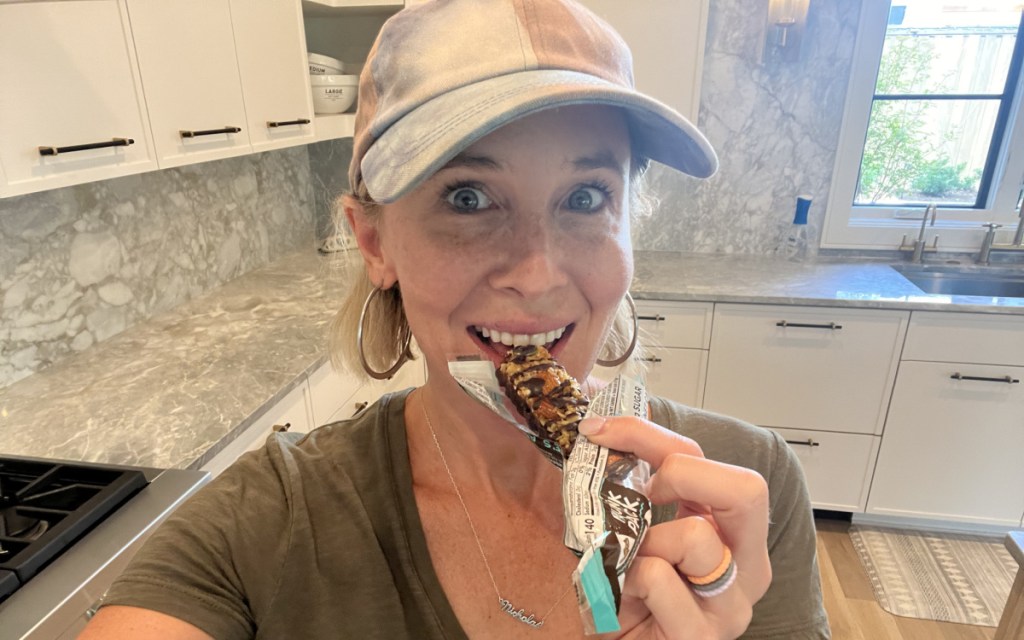 Collin can't get enough of these either! Here's what she thinks…
Munk Pack Nut & Seed Keto Bars nutrition:
Head on over to Munk Pack's website and stock up on your new favorite keto granola bars for 20% off with code HIP20 and get free shipping with code HIP2SHIP!