I've Fallen Completely in Love With Munk Pack Keto Granola Bars (+Save 20% W/ Promo Code!)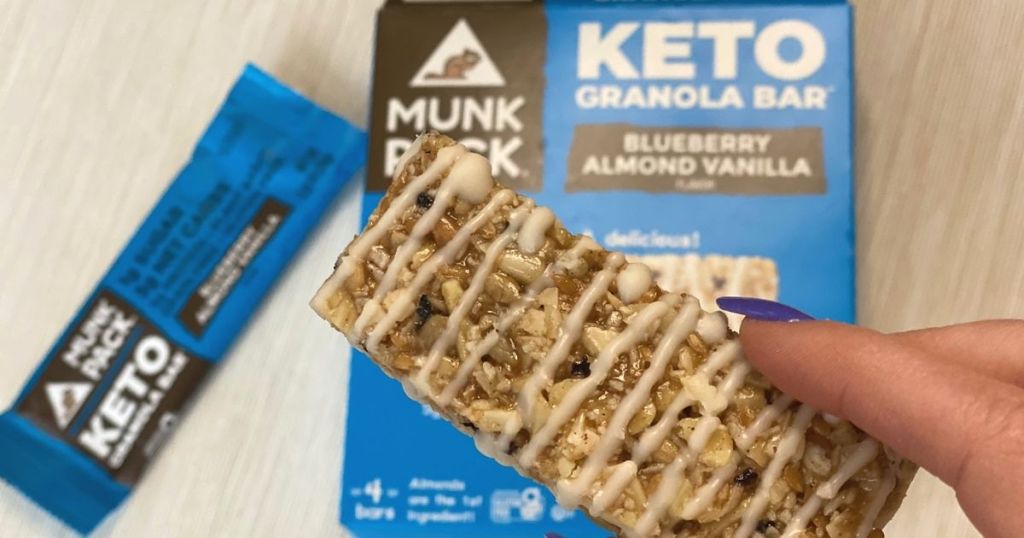 I can't keep myself away from these Munk Pack Keto granola bars! 😋
Hi, I'm Taylor and I'm obsessed with granola bars. I have been ever since I had my first peanut butter Chewy bar when I was a kid but I wouldn't dare touch those sugary things now that I know how dangerously carby they are.
Since my low-carb lifestyle began, I've been on the hunt for the tastiest keto granola bars and I can say with total confidence, I have FINALLY found the ones that put all the others to shame.
---
Here's why I want Munk Pack Keto Granola Bars within arm's reach at all times: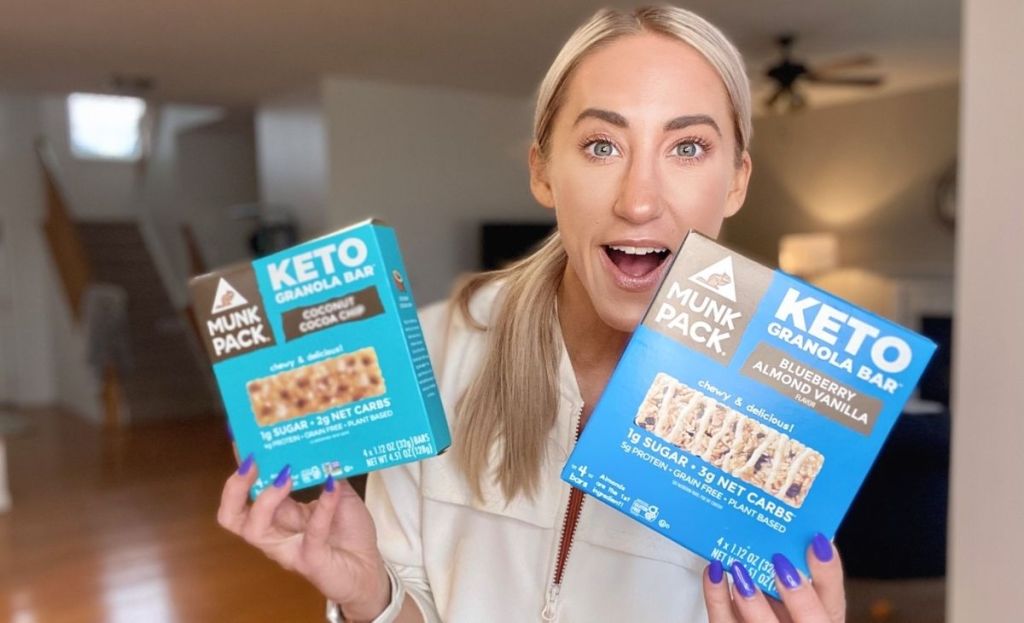 First and foremost, they're really low-carb!
You'd expect any bar that has "keto" on it to be low in carbs, but not all of them are! If I'm eating a 1-2 oz. bar (about the size of a Chewy), it'd better be 5 net carbs or less and Munk Pack Keto Granola Bars contain just 2g-3g per bar, which makes it so much easier to stay within a 15g-20g daily carb allowance.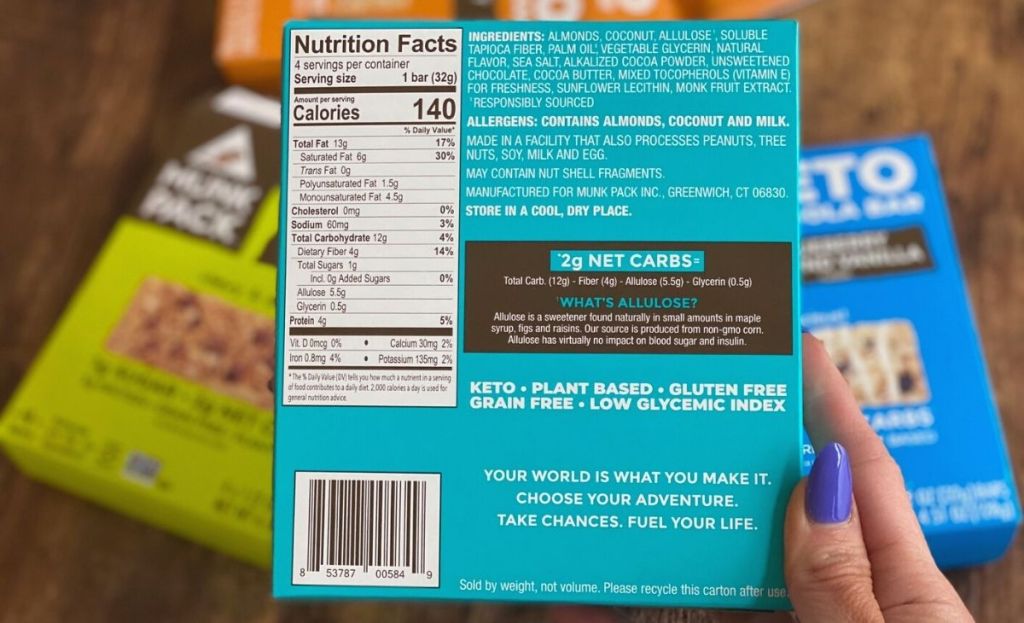 Munk Pack Keto Granola Bars nutrition:
---
Munk Pack Nut & Seed Keto Bars nutrition:
I love that these bars have a good balance of fiber and sugar alcohols to bring the carb count down and aren't overloaded with fiber that often results in that dreaded bloated feeling.
---

I can't pick a favorite flavor because they're all AMAZING!
After opening my box of Munk Pack Keto Granola Bars, I was initially most excited to taste their coconut cocoa chip flavor, but as I tried each one, I found myself falling in love with nearly all of the new flavors and I honestly don't have a favorite because they're all ridiculously delicious!
I'll definitely be hiding the blueberry almond vanilla granola bars from my kiddos because even they loved them and keep asking for them as their after-school snack. If you're looking for low-sugar snack alternatives for little ones, these will not disappoint and your kids probably won't even know they're a healthier bar!
---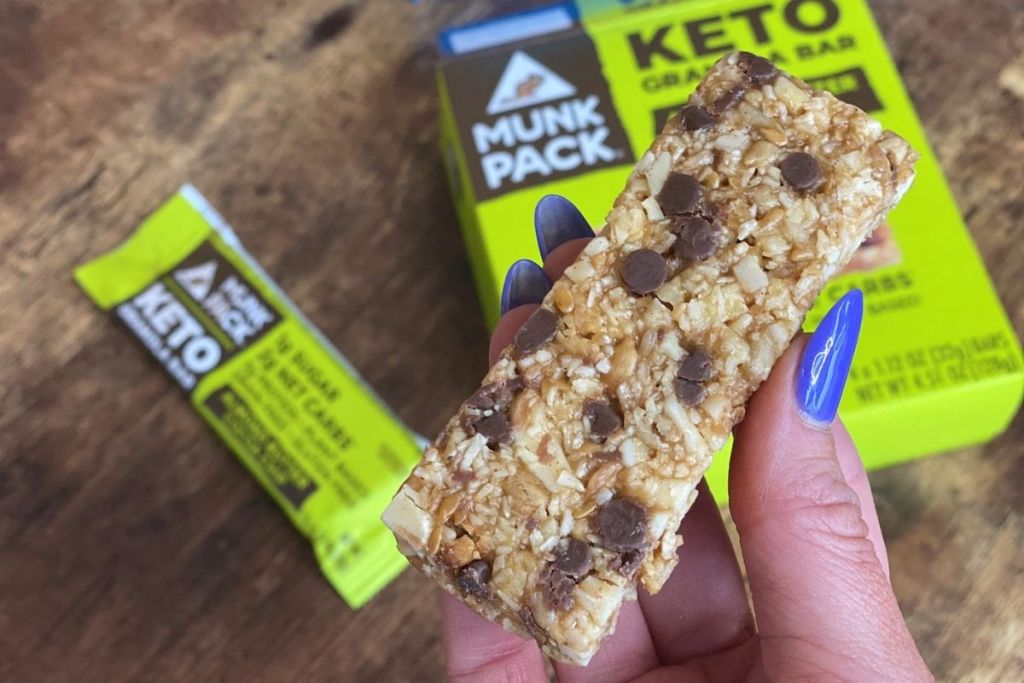 Munk Pack Keto Granola Bars are just as tasty as their sugary competitors.
If something keto-friendly passes the kid taste-test, it's usually a sign that it doesn't have that distracting fake sugar taste like some low-carb products do.
Thanks to the monk fruit sweetener, these keto granola bars seriously taste like the real deal. And let's not forget about the crunch factor–the almonds, sunflower seeds, and coconut make each and every bite absolutely perfect. I wouldn't change a single thing about these sweet and salty low-carb bars!
---
Here's what my fellow keto granola bar lovers had to say about their Munk Pack purchase: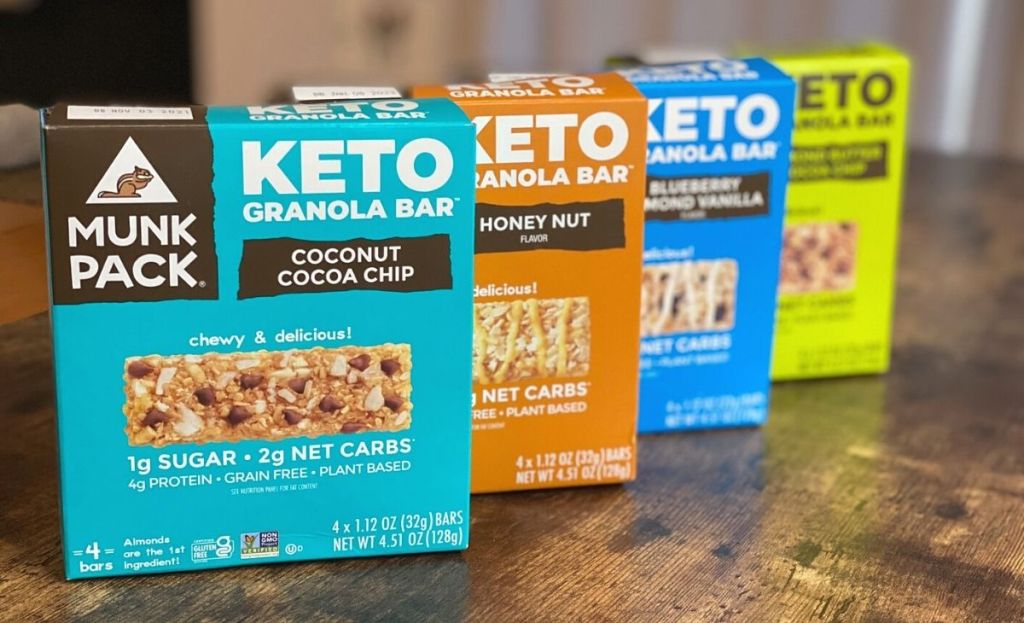 ---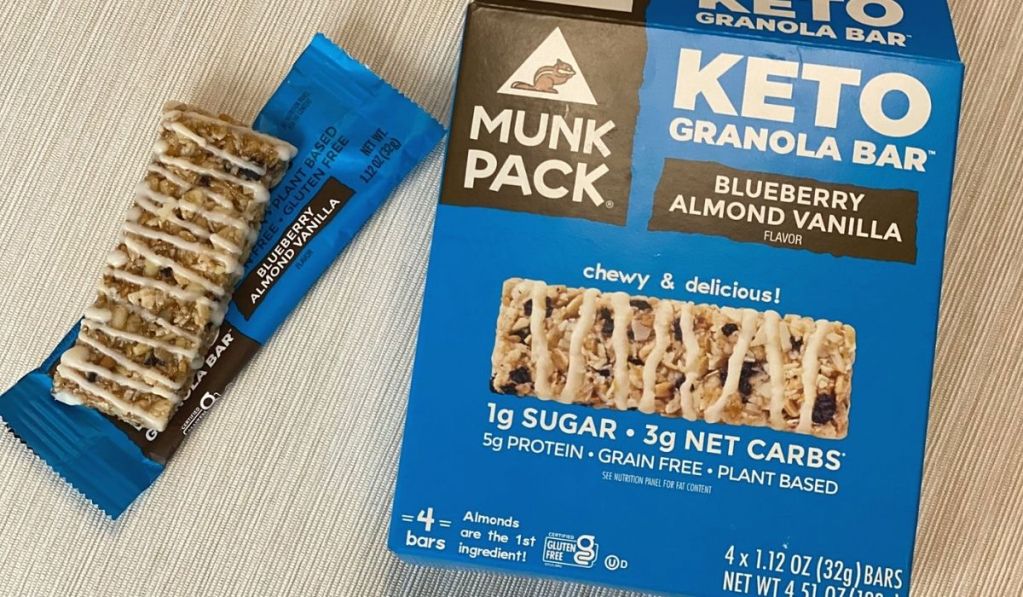 Ready to stock up on some delicious Munk Pack Keto Granola Bars? Check out these deals!
Or choose subscribe and save to keep these bars coming on a monthly basis!
---
Want more low-carb snack ideas? Check out all of our yummy keto snack recipes!