Wondering Where to Buy Keto Bread? These Stores Have the Best Variety & Carry Our Faves!
If you miss making easy & tasty sandwiches, here's where to buy keto bread!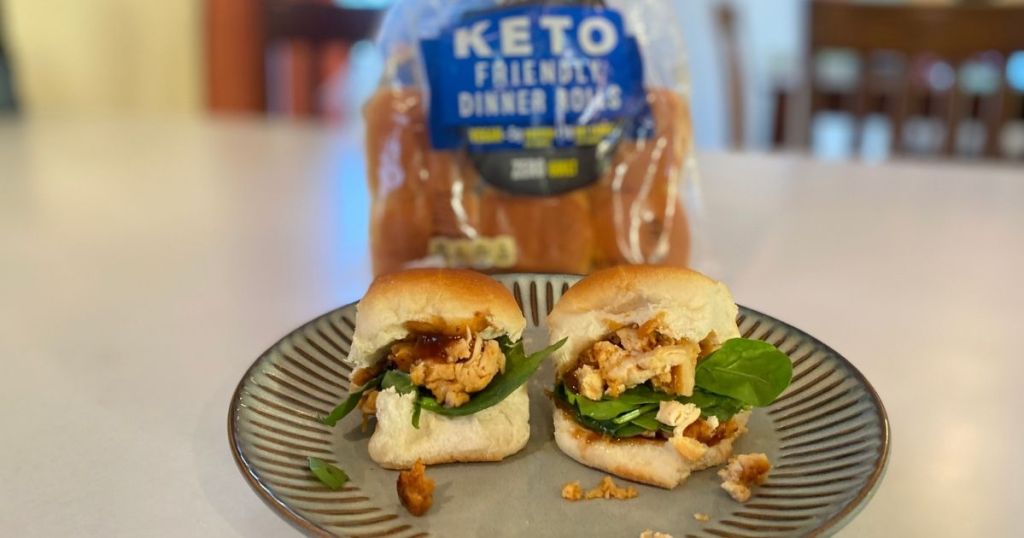 Who says you have to give up bread on keto?
When people are debating whether or not to try out the keto lifestyle, they'll often wonder "but how will I give up bread?!" I was absolutely one of those people myself. 😆
Luckily, going keto is a little easier now for us bread-loving peeps since there are so many options you can buy right at the store. As keto becomes more popular, many locations have started stocking a wider variety of keto and low-carb bread to choose from. Yay!
Read on to see our fave options when it comes to where to buy keto bread.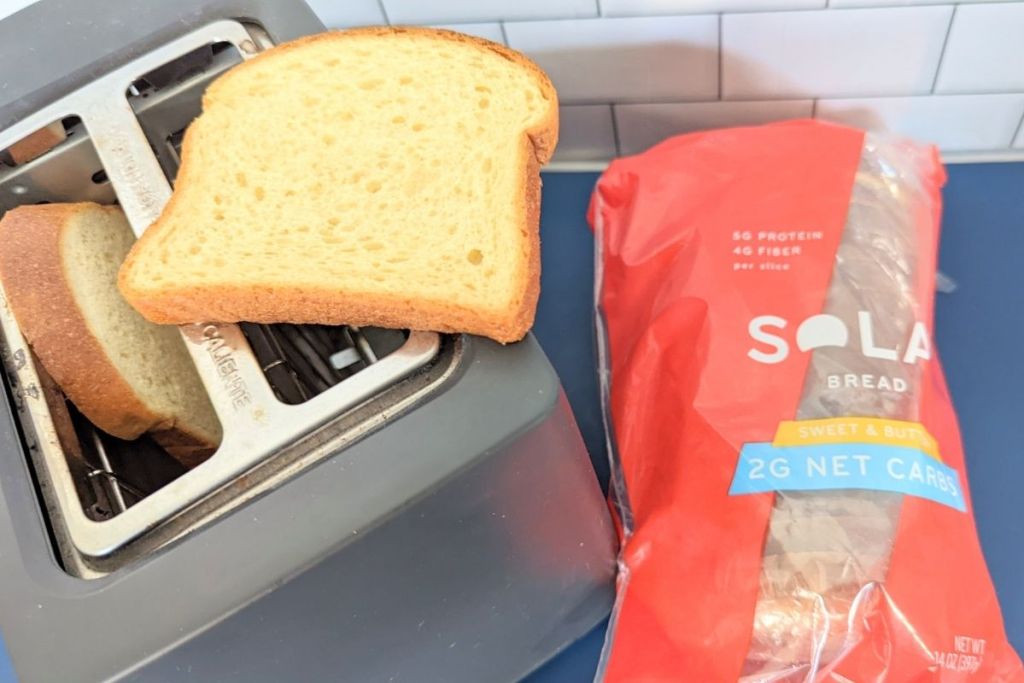 While you can probably pick up a loaf of keto bread in most stores these days, these are the retailers with the best variety & our favorite keto bread brands!
Note: Almost all store-bought keto bread falls into the "dirty keto" category, so keep that in mind when deciding if any keto bread is right for you. Also, many of these bread brands may be best avoided if you're gluten-free since they're often still made with wheat.
---
1. First up, ALDI is basically a one-stop-shop for all your keto bread needs!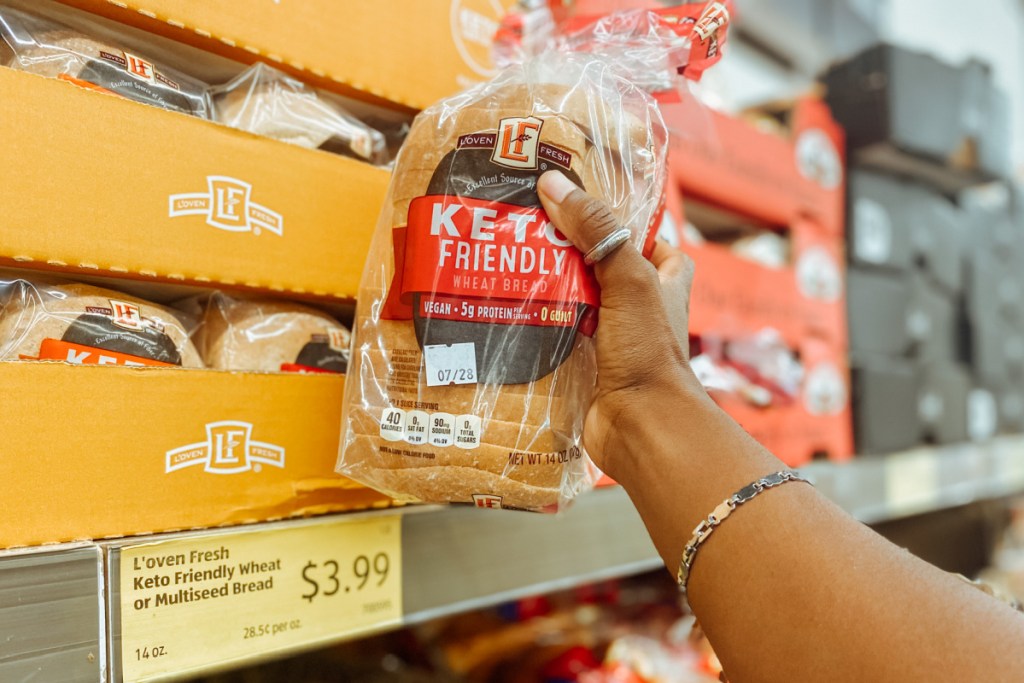 When it comes to variety, ALDI has a reliably great selection of low-carb keto bread at some super affordable prices. You can grab bagels, buns, dinner rolls, and sliced bread all in one place, and their keto line is actually pretty tasty! So ALDI is definitely the most popular answer from the team when asked where to buy keto bread.
All of the keto-friendly bread varieties can be scooped up for less than $5 a pop. 🤩 And from what I've seen, the stock is consistent across all the store locations, so it's hard to beat ALDI when it comes to both convenience and price.
---
2. Walmart carries some of our team's favorite keto bread brands.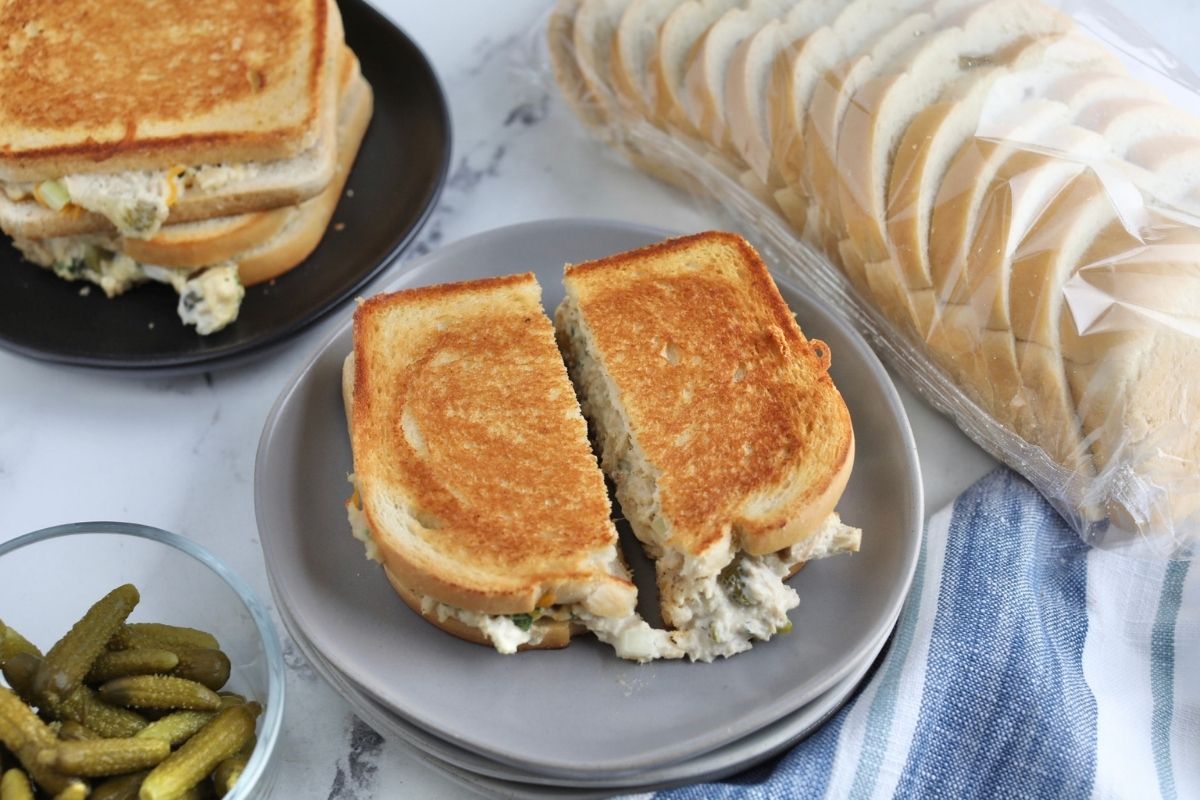 Several of my Hip teammates have been able to find their favorite keto bread brands right at Walmart!
Here's what they said about their keto bread picks:
"You can get Sola at Costco and now Walmart. It's the only one I've found that doesn't have that gross chewy texture. It toasts up just like regular bread and is yummy with PB on it." – Jennifer
---
"I've only ever grabbed store-bought keto bread once, and I chose Brownberry Superior Keto Bread, it was actually really good! I'm not sure how clean-keto it is, but it's a great flavor and I really enjoyed it!" – Jenna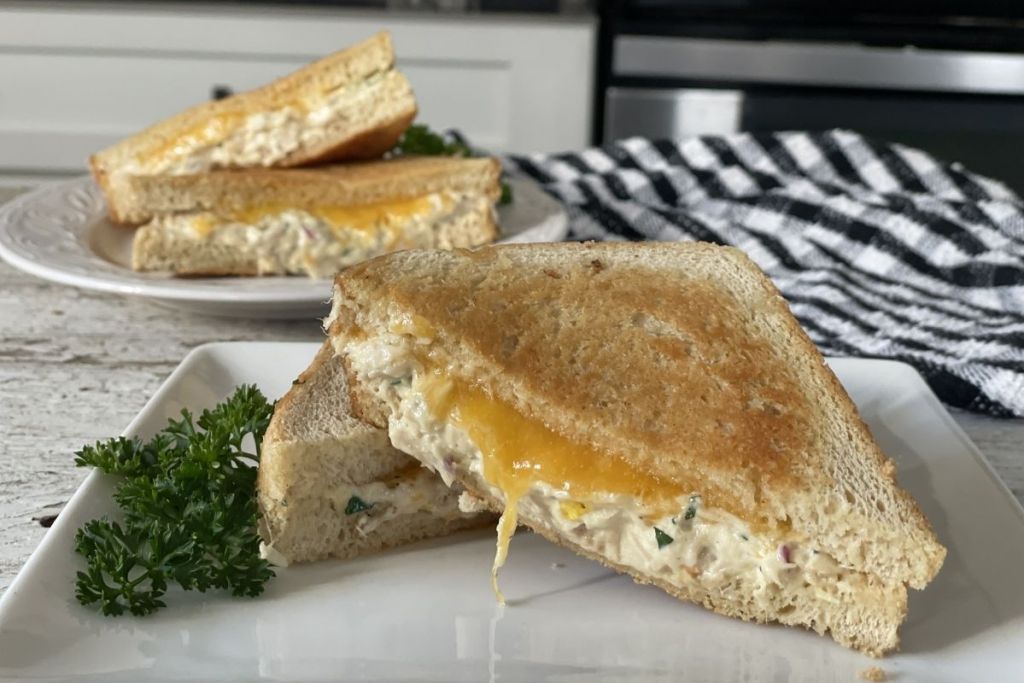 My Hip teammate, Emily, also picks up Keto Culture Baking (formerly Franz) bread which is available at most Walmarts. You can see how it looks toasted up in this Keto Tuna Melt recipe! 😋
---
3. Costco and Sam's Club usually have several keto bread brands to choose from.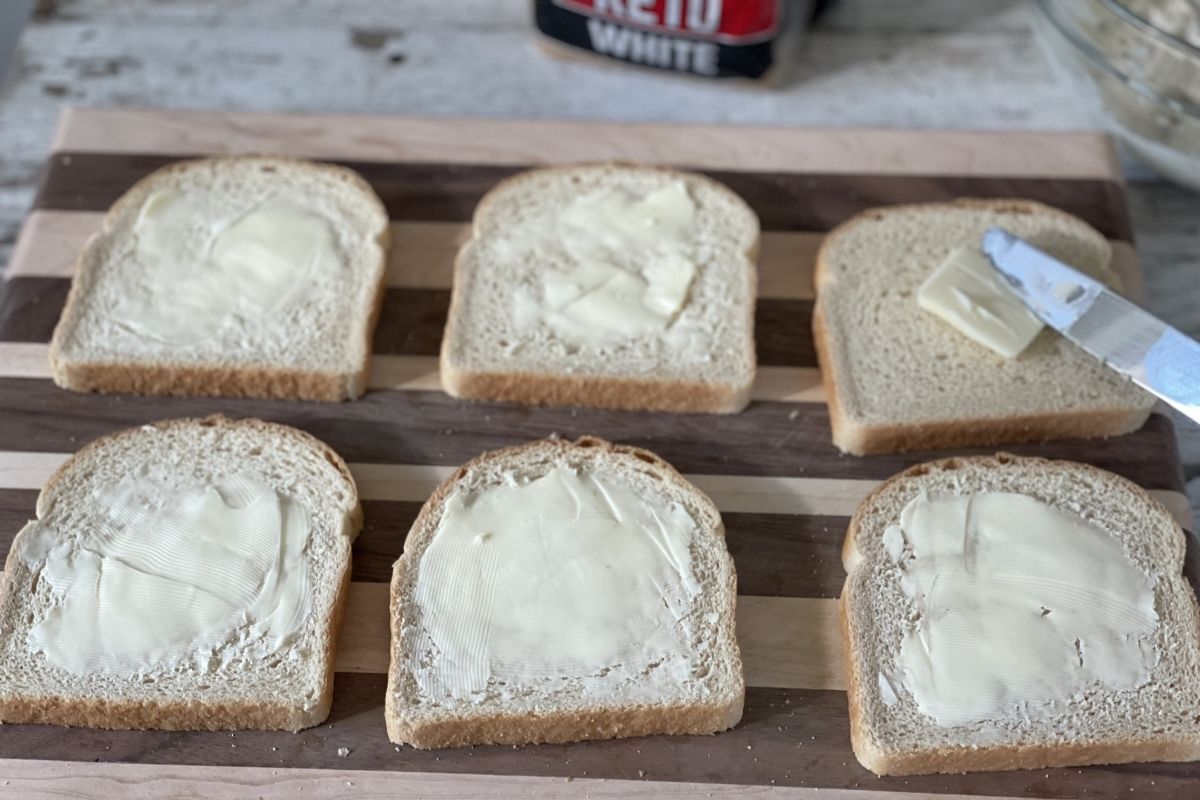 Like Walmart, Costco & Sam's Club almost always have at least a few keto bread options available–and they're usually a pretty good price. You'll be able to find Sola, Nature's Own keto-friendly bread, and Franz/Keto Culture Baking products at several locations. And if you have a keto bread brand you really like, it's worth checking out their store location page as you may be surprised to find them available at these warehouses!
Note: While searching for the best keto bread spots, I noticed that Costco & Sam's Club's selections varied the most by location. Some have a ton of options & others are kind of slim, so it's worth checking out online or calling ahead before you going to the warehouse club.
---
4. Amazon has the most diverse selection–but it'll probably cost you.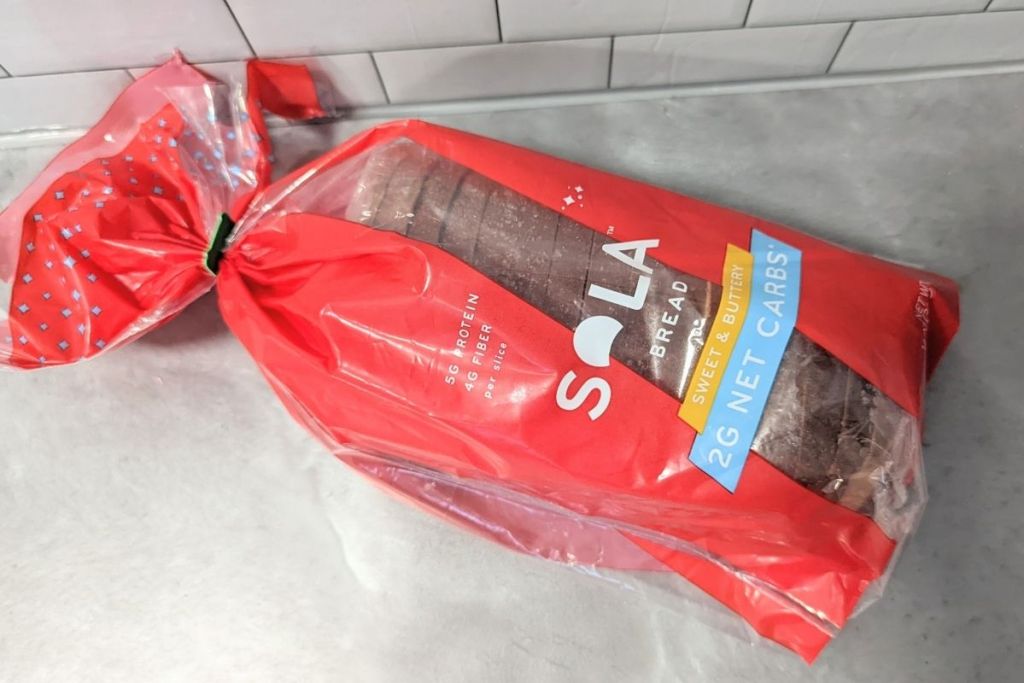 Amazon has an awesome variety of keto products, but the catch is that they're often more expensive than buying them in-store.
Still, it's hard to beat Amazon's selection, which includes Sola, popular brands like Carbonaut, and even Kiss My Keto Bread. If you don't mind paying a little extra for convenience (or hard-to-find specialty products), Amazon is your best bet for where to find keto bread.
---
5. Whole Foods has reasonably clean low-carb bread options & some unique finds.
Whole Foods carries keto bread, but you can also find low-carb brands like When Pigs Fly. Even though their low-carb bread contains a few more carbs (6g net carbs per slice), along with main ingredients that aren't considered truly keto, you may find it worth the splurge for keto alternatives if this option works for your keto lifestyle.
You can also find bread from Base Culture, Unbun, and other popular keto-friendly brands.
Pssst! Remember to use your Amazon Prime Membership to save a little extra when shopping at Whole Foods.
---
While these are the most widely-available stores to purchase keto bread, your local grocery stores or health food shops are also great places to look! You may even find some smaller brands that aren't yet available in large retailers.
As we mentioned earlier, keto is thankfully becoming more popular. And hopefully, that means you'll see more and more options popping up in your area and won't have to think about where to buy keto bread.
---
Prefer something sweeter? Check out our Keto Pumpkin Quick Bread!