We Love Fat Snax Keto Cookies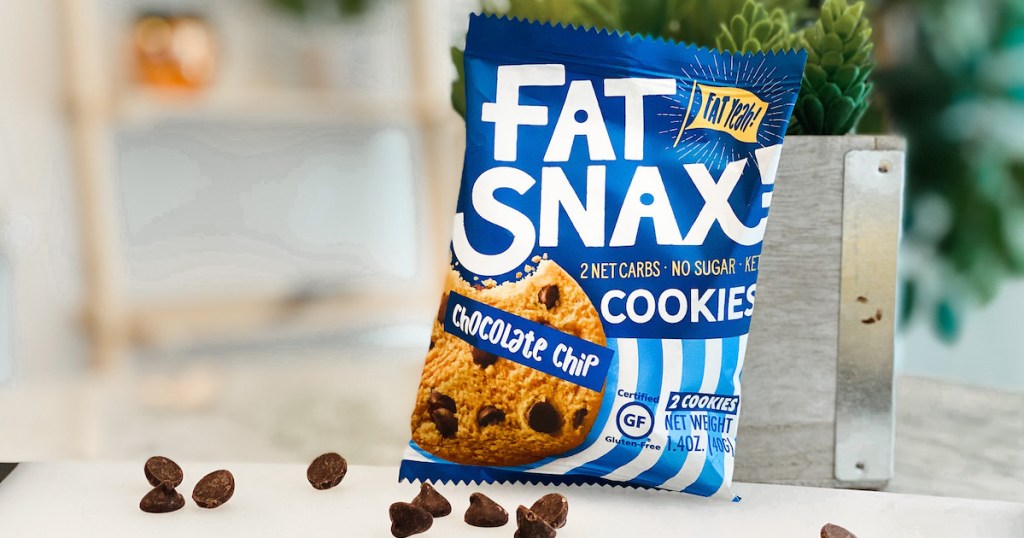 Cure your sweet tooth! 🍪
If you've got a craving for something sweet, then we have just the keto snack for you! These yummy Fat Snax Cookies deliver the flavor without all the added sugar & carbs!
---
Let's talk about these delectable cookies…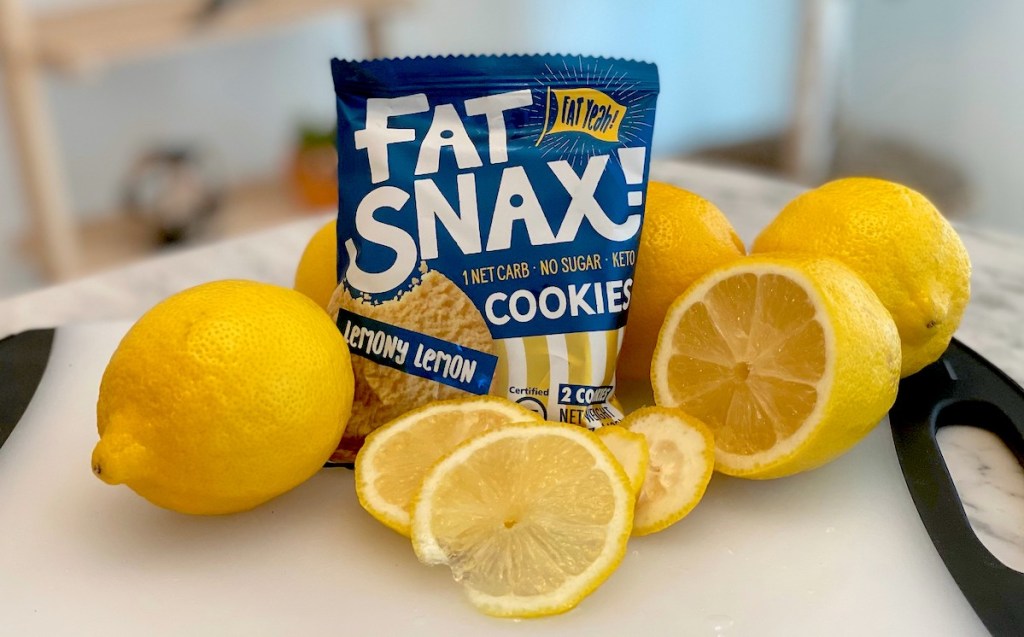 There are FIVE different Fat Snax Cookie flavors to choose from – chocolate chip, double chocolate chip, lemony lemon, peanut butter, and the all-new maple pecan flavor!
Fat Snax has totally knocked it out of the park with every single one of these flavors so the only problem you'll have is deciding on which flavor to grab! 😋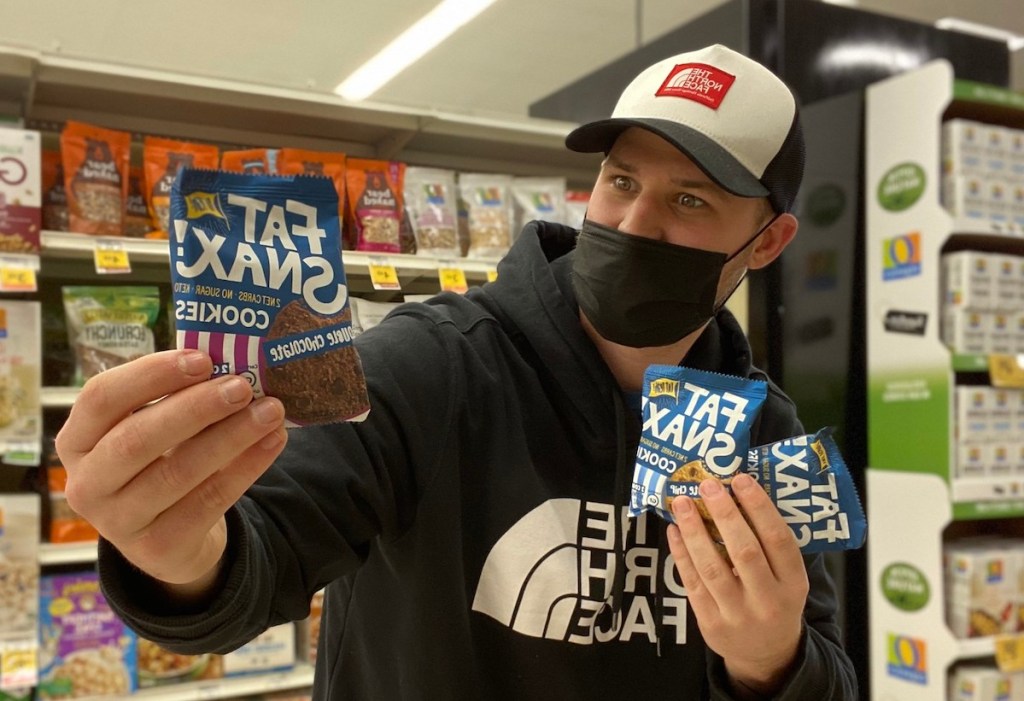 In fact, many of our keto team are head over heels for these cookies! The texture is perfect and the flavors are just so delicious!
Here's what my Hip sidekick, Stetson, had to say about Fat Snax cookies:
---
They also have delectable mini cookies! Here's my breakdown of the flavors available: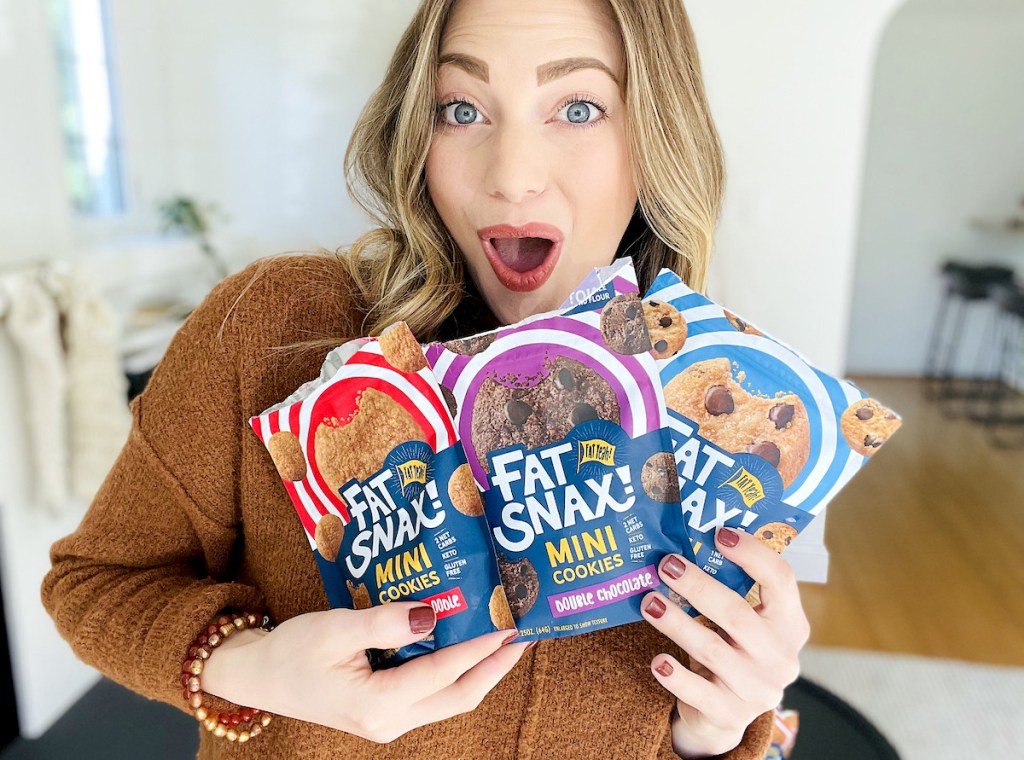 The Chocolate Chip Mini Cookies tasted just like Chips Ahoy cookie right down to the delicious crumbly texture which would go perfectly with a cold glass of almond milk. I was immediately taken back to my childhood eating these!
The Double Chocolate Mini Cookies weren't too chocolatey which I really appreciated not being a huge chocolate fan. These were light and yummy with the perfect amount of cocoa flavors.
The Snickerdoodle Mini Cookies left me speechless and totally stole the entire show! They tasted JUST like the crumble topping on a coffee cake which happens to be one of my favorite indulgences. I found myself wanting to eat the entire bag in one sitting!
---
Fat Snax Cookie Nutrition: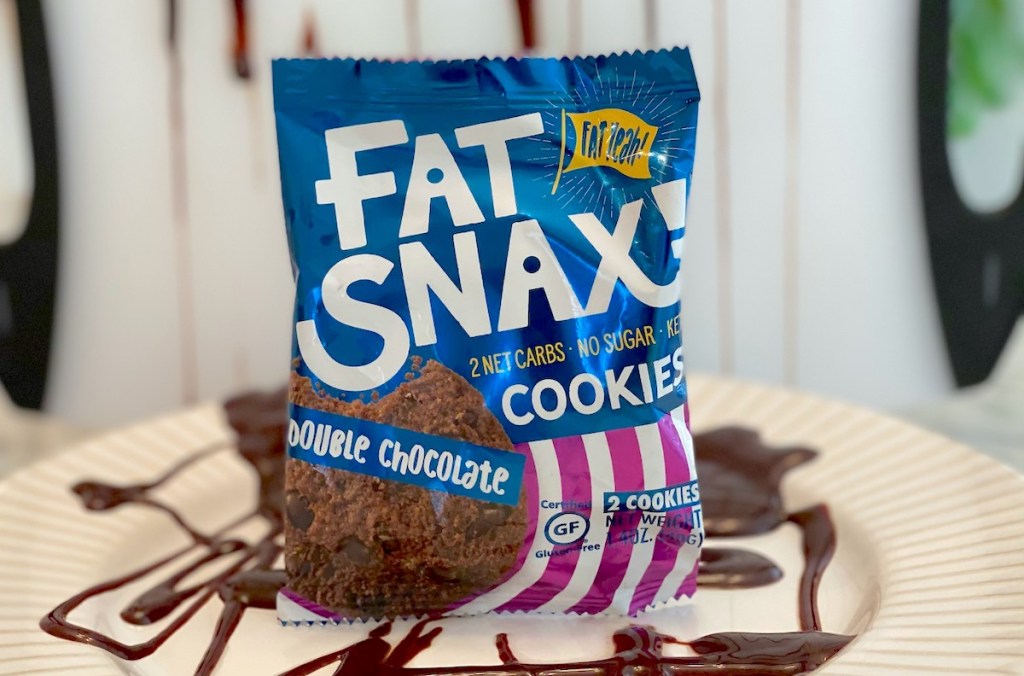 ---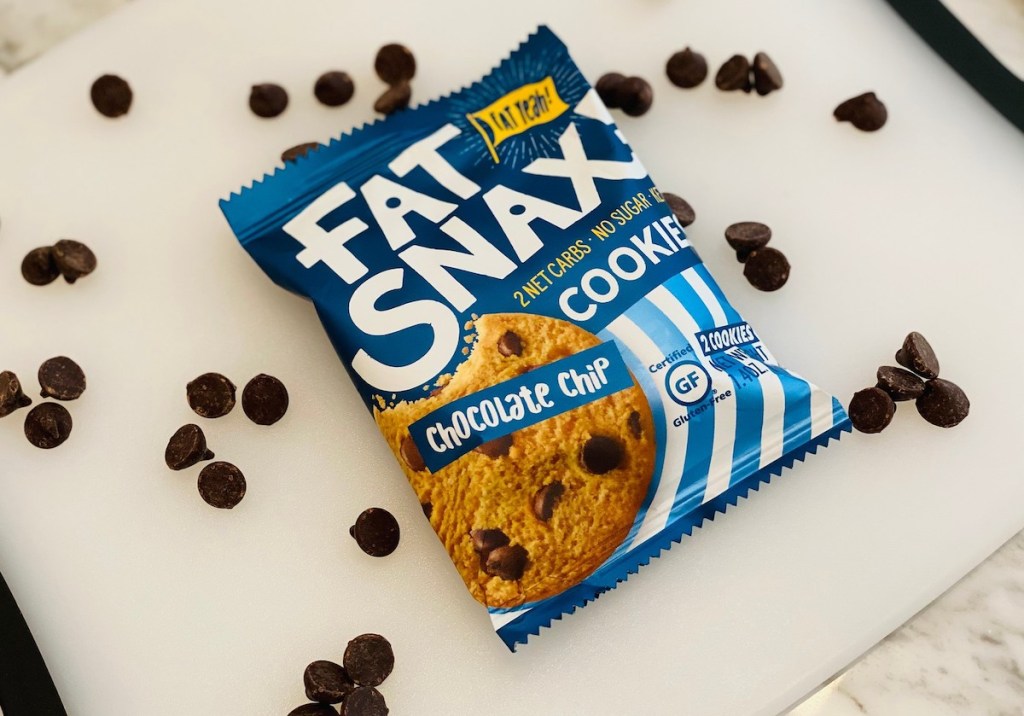 ---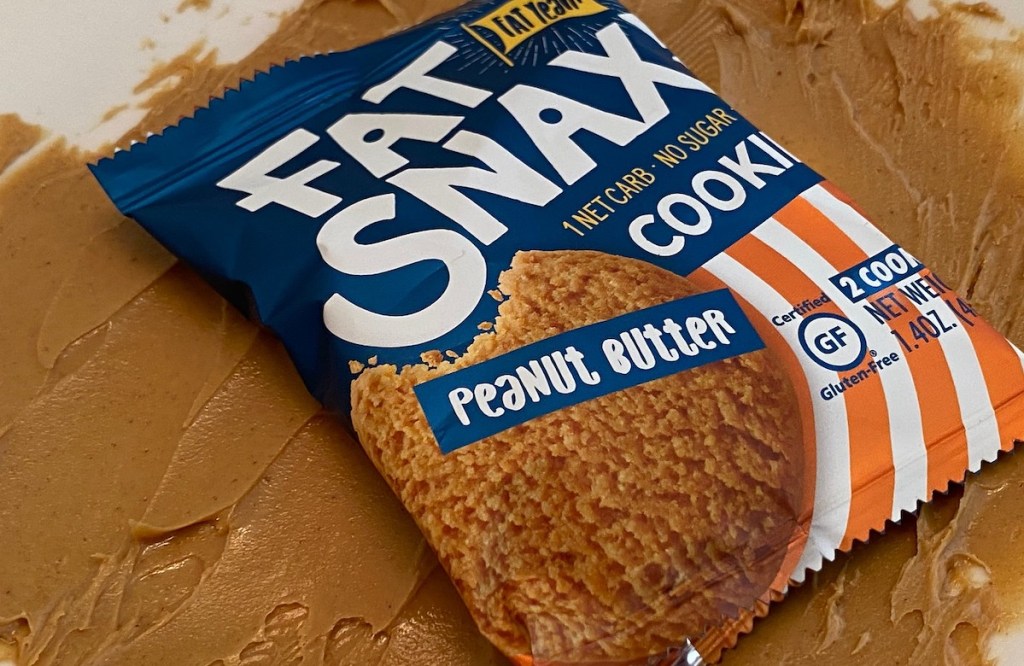 ---
---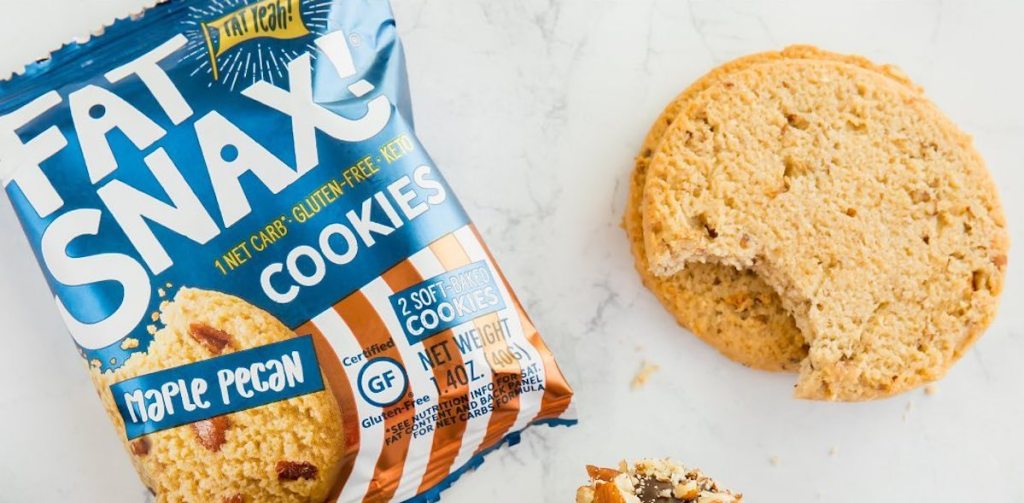 ---
Fat Snax Mini Cookies Nutrition: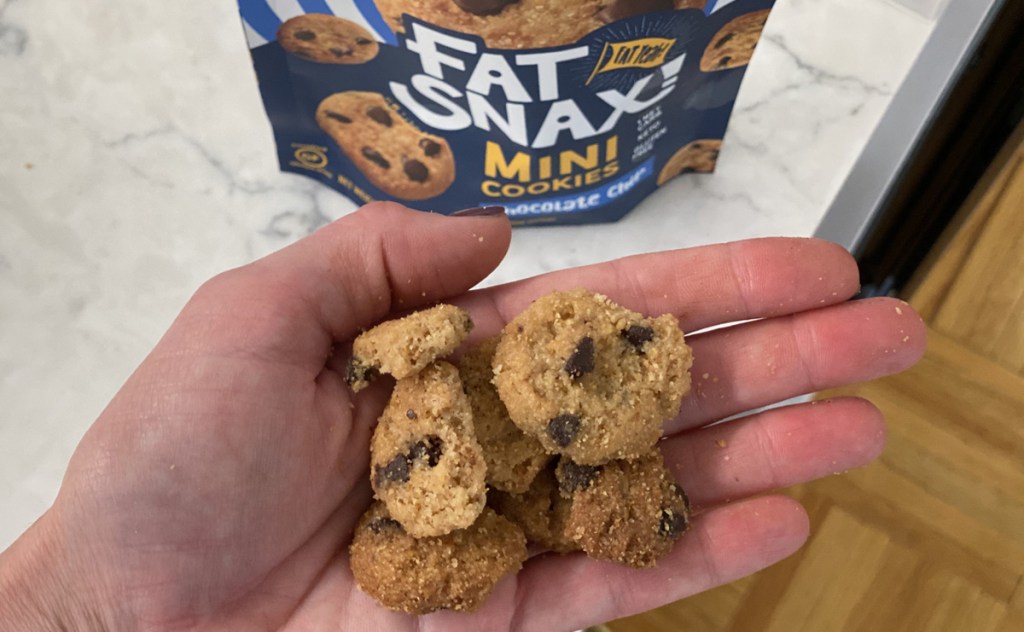 ---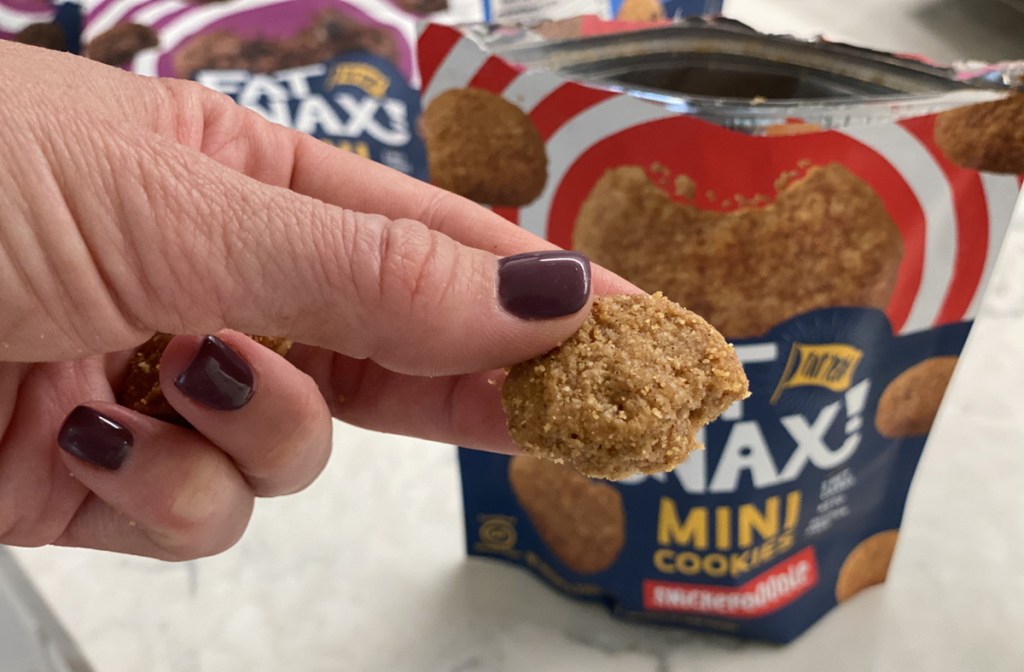 ---
---
Craving sweets? Try one of our easy keto dessert recipes!