These Quest Snack Bars are a Team-Fave Keto Treat (+ We've Got an Amazon Deal!)
Save on chewy Quest Snack Bars with the latest Amazon Subscribe & Save deal!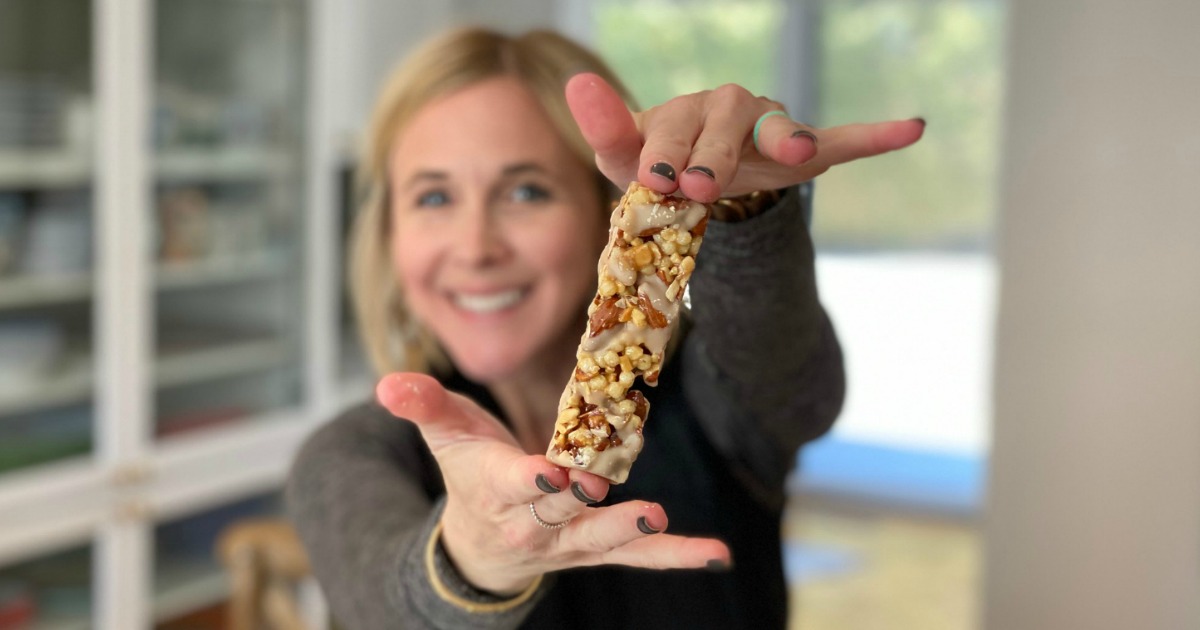 Need a quick and sweet low-carb snack option?
Unfortunately, there's nothing low-carb or keto about most traditional, store-bought granola bars. They're usually really high in net carbs, have lots of added sugar, and contain as many calories as some candy bars. 😳 Quest Nutrition took it upon themselves to create delicious and low-carb snack bars… and they sure delivered.
Even better, you can score a 12-pack of Quest Snack Bars for as low as $10 on Amazon when you clip the digital coupons that are available for a limited time only. We've called out the best deals for you below, and then keep reading for all the reasons why these are some of our favorite keto snacks to keep on hand!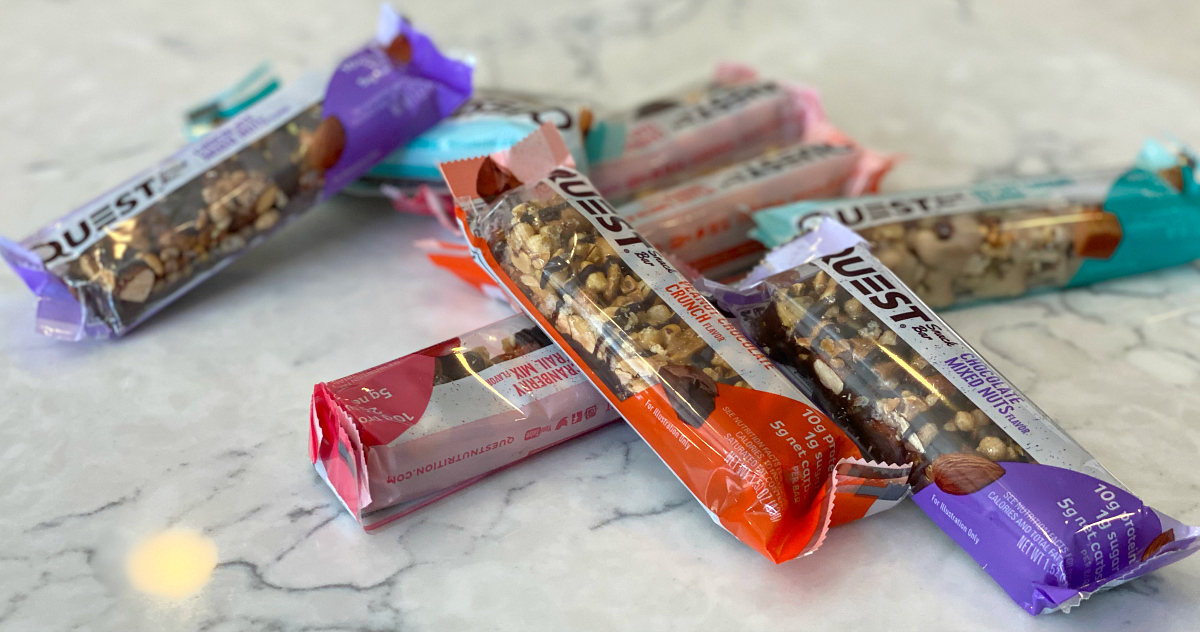 We already love Quest's Protein Chips and Protein Bars, so we were incredibly pleased when chomping down on the Quest Snack Bars to realize they're just as amazing! 😋 They're super tasty, especially if you're craving something sweet, crunchy, or need a quick but satisfying snack idea.
Quest has 4 snack bar flavors available:
Serving Size: 1 Bar
210 Calories
Fat: 15g
Total Carbs: 15g (Fiber: 7g | Erythritol: 3g)
Net Carbs: 5g
Protein: 10g
---
Serving Size: 1 Bar
210 Calories
Fat: 15g
Total Carbs: 14g (Fiber: 7g | Erythritol: 2g)
Net Carbs: 5g
Protein: 10g
---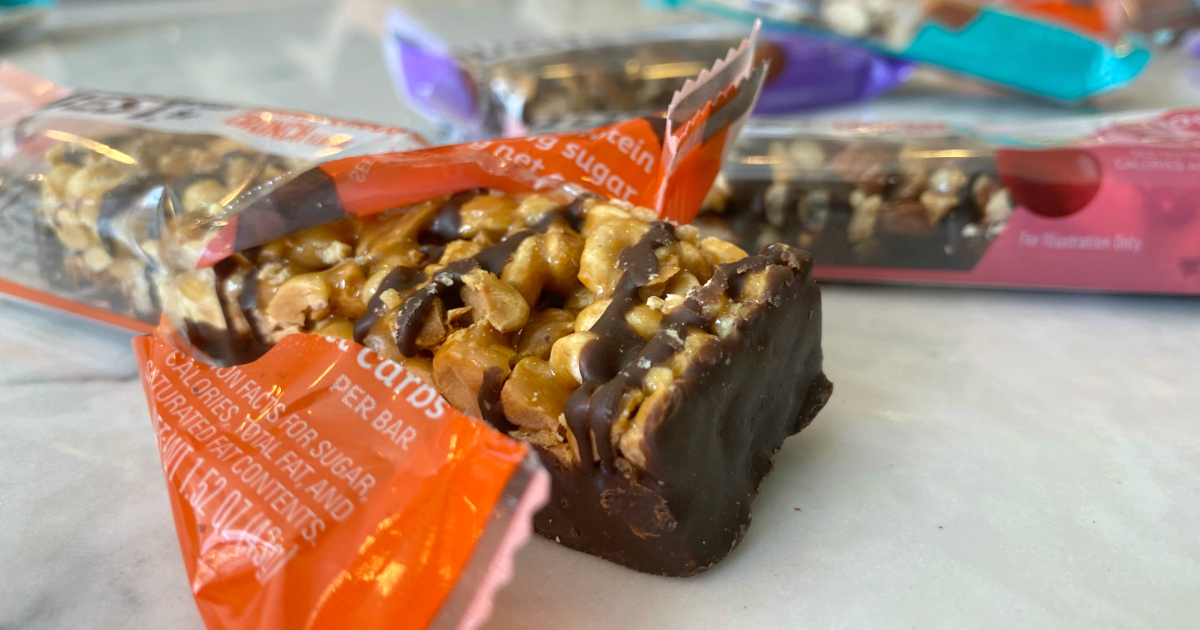 Serving Size: 1 Bar
210 Calories
Fat: 15g
Total Carbs: 14g (Fiber: 7g | Erythritol: 2g)
Net Carbs: 5g
Protein: 10g
---
Cranberry Trail Mix (Taste rating: ⭐️⭐️⭐️⭐️) [currently unavailable]
Serving Size: 1 Bar
210 Calories
Fat: 15g
Total Carbs: 14g (Fiber: 7g | Erythritol: 2g)
Net Carbs: 5g
Protein: 10g
---
On the fence? Here's what Collin thinks of these bars:
"These Quest snack bars are sooooo good! I think they are my NEW fave Quest product (the second runner up being their chips). I am actually not a huge fan of their protein bars, so I was surprised by how much I enjoyed these new snack bars."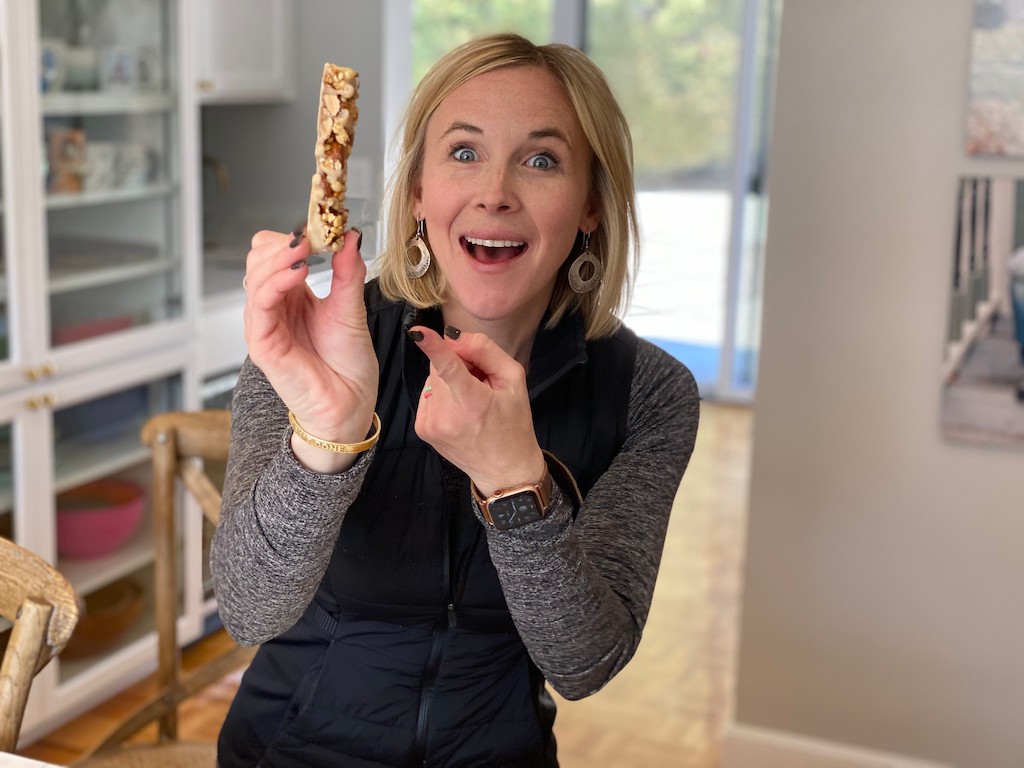 "These bars even taste better to me than typical high-carb granola bars. They really hit the spot when you're craving sweets, carbs, or just want a crunch in your mouth. My fave flavor hands down is the sea salt caramel, and then I'd say the peanut butter chocolate. So good!" – Collin
---