12 Best Keto Sauces & Condiments to Buy (Low Carb & Sugar Free Options!)
Amplify your meals with these delicious keto sauces and low carb condiments!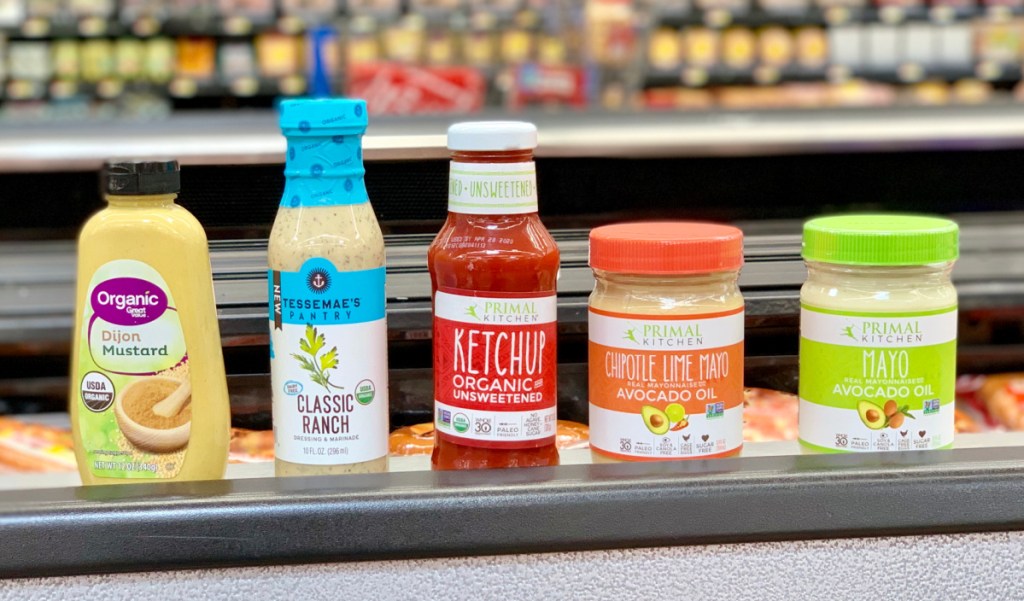 Keto sauces make everything tastier!

Whether you're using them for cooking or dipping, these keto friendly condiments are our favorite complement to any meal. While some are naturally keto and some are sugar-free adaptations, we're excited to share a few of our team's favorite low carb sauces!
---
12 of the best keto sauces to buy:
---
1. Avocado oil mayonnaise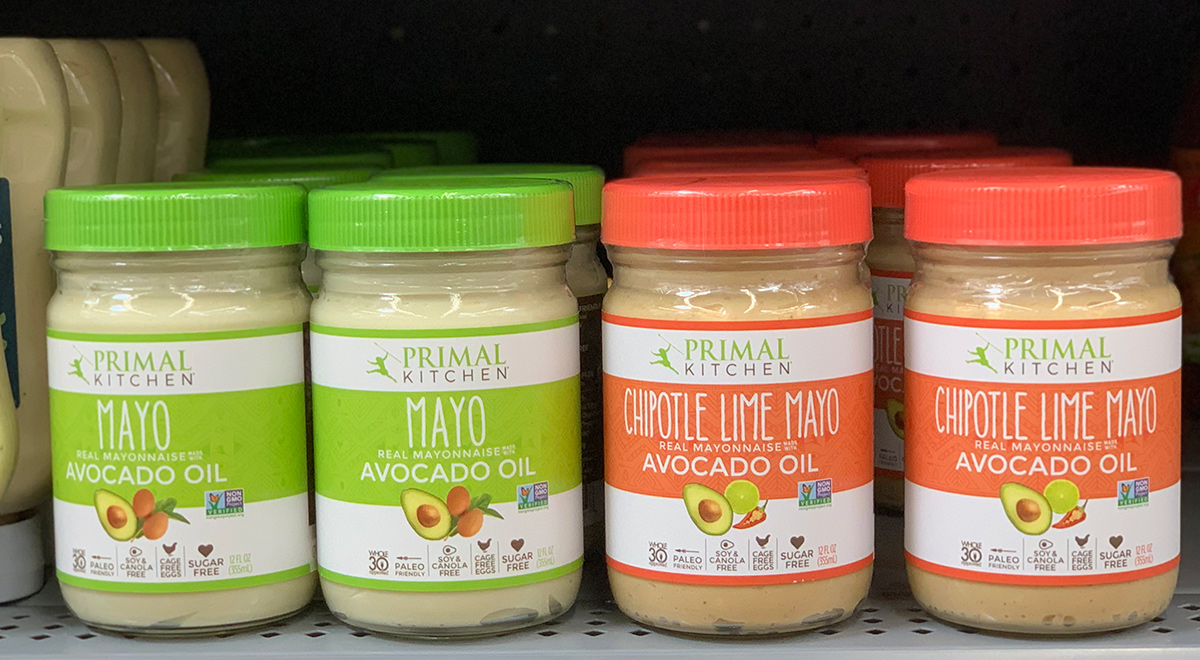 Oh mayo, how we love you… Low in carbs and high in fats, creamy mayonnaise is one of those essential keto condiments you'll always want to have on hand!
We also love that the traditional oil is subbed with healthy avocado oil when you opt for the Primal Kitchen brand, and there's even a chipotle flavor to spice things up! Mix it in with some sugar-free ketchup and you have a super yummy dipping sauce (also called "fry sauce" in some areas).
Hip recipe suggestion: Keep things light and refreshing with our creamy low-carb coleslaw.
---
2. Mustard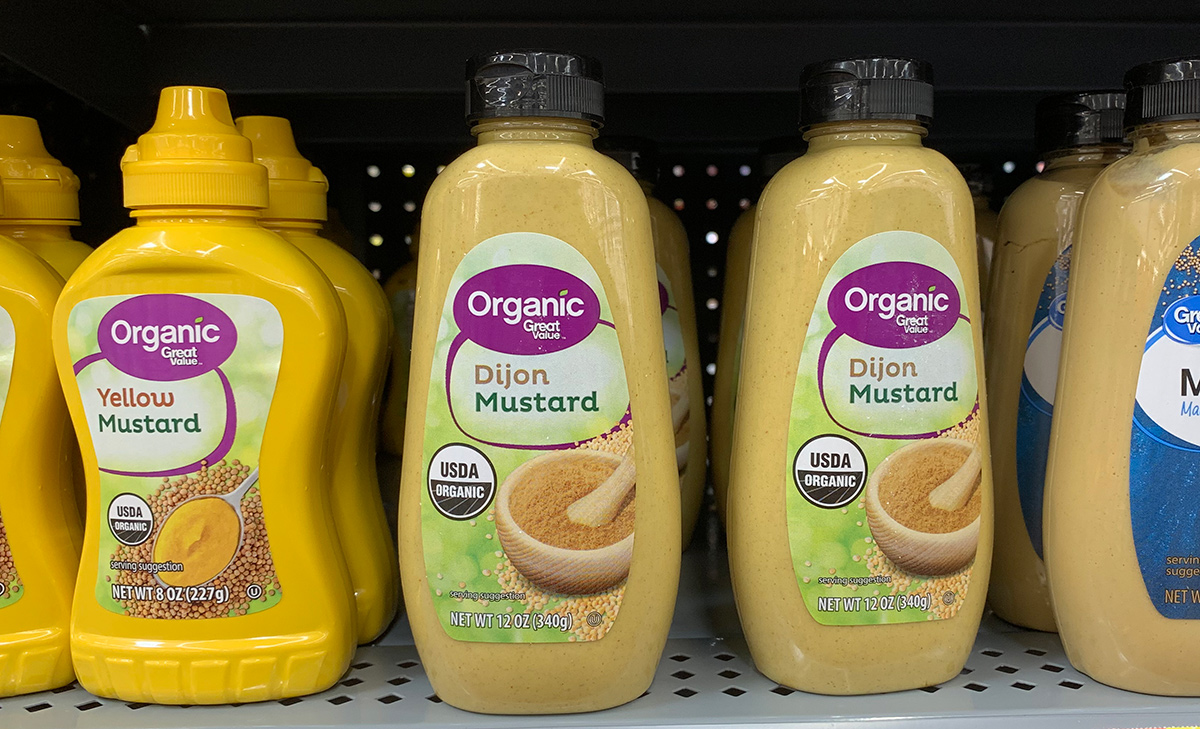 Mustard is one of those keto friendly condiments that is a little tangy, a little spicy, and adds a whole lot of flavor no matter what you're adding it to. You can opt for a stone-ground version for a little texture or a classic yellow when you have fussy eaters. Whatever you do, stay away from honey mustard, which contains sugars (or try this sugar-free honey mustard dipping sauce).
Hip recipe suggestion: Add some tang in our cauliflower no-potato salad.
---
3. Unsweetened Ketchup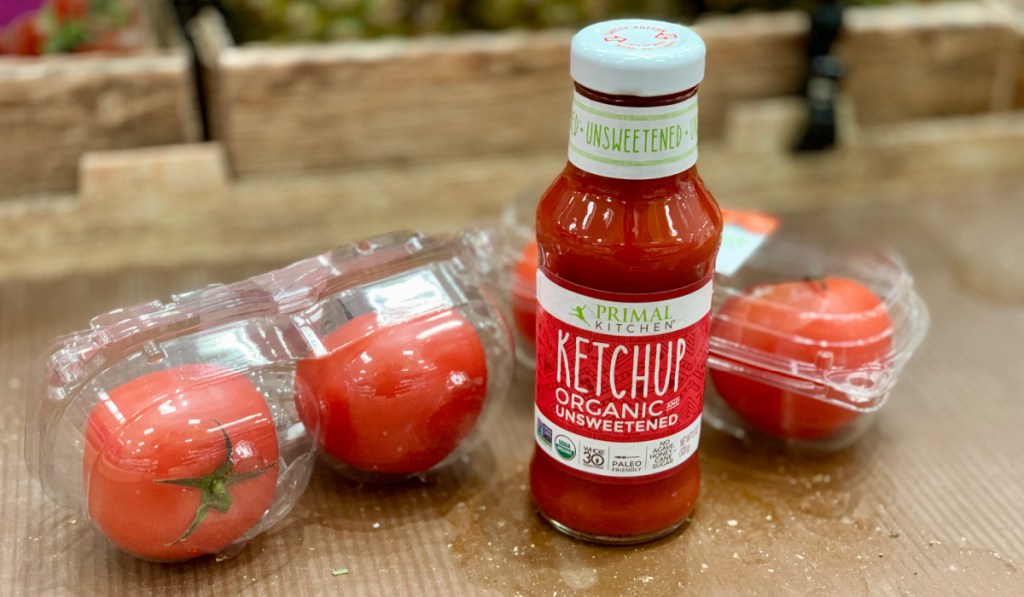 Do not let the lack of sugar fool you, this no-sugar-added organic ketchup is full of flavor. Most reviewers said they can't tell the difference between the original sugar-based versions!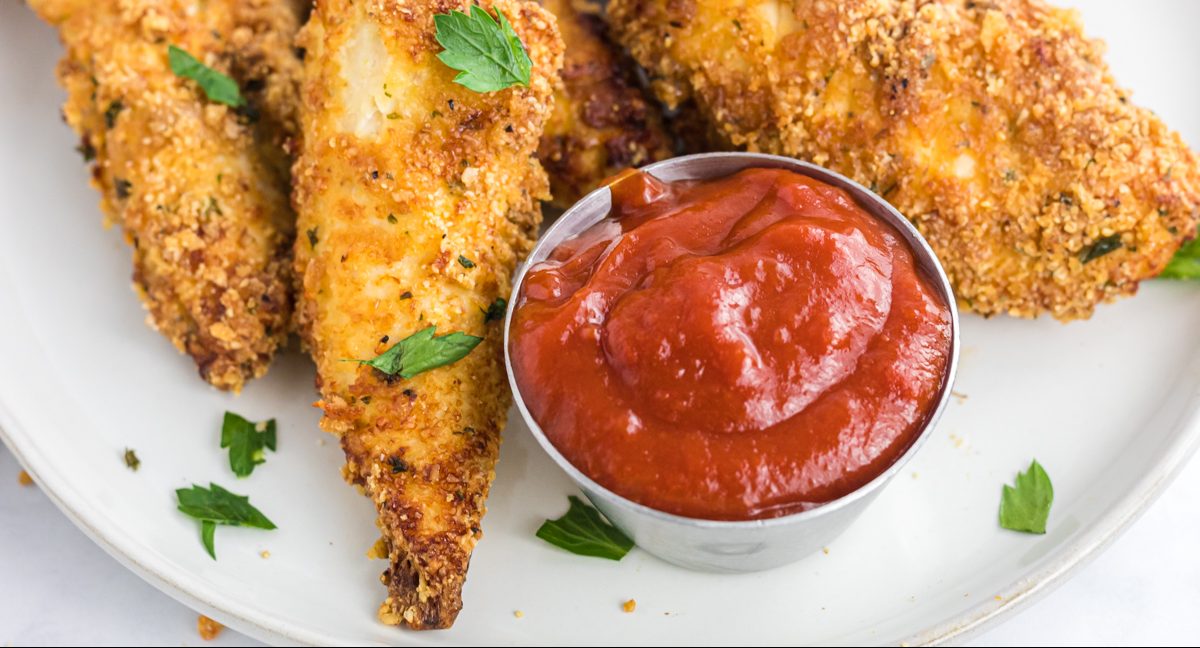 Hip sidekick, Angie, is also a fan of Heinz No Sugar Added Ketchup which is usually easy to find in stores. You can also use our homemade keto ketchup recipe to make your own ketchup from scratch!
Hip recipe suggestion: This ketchup with a little bit of mayo is the perfect dip for our bacon avocado fries or our rutabaga fries. YUM!
---
4. Coconut Aminos (Soy Sauce Alternative)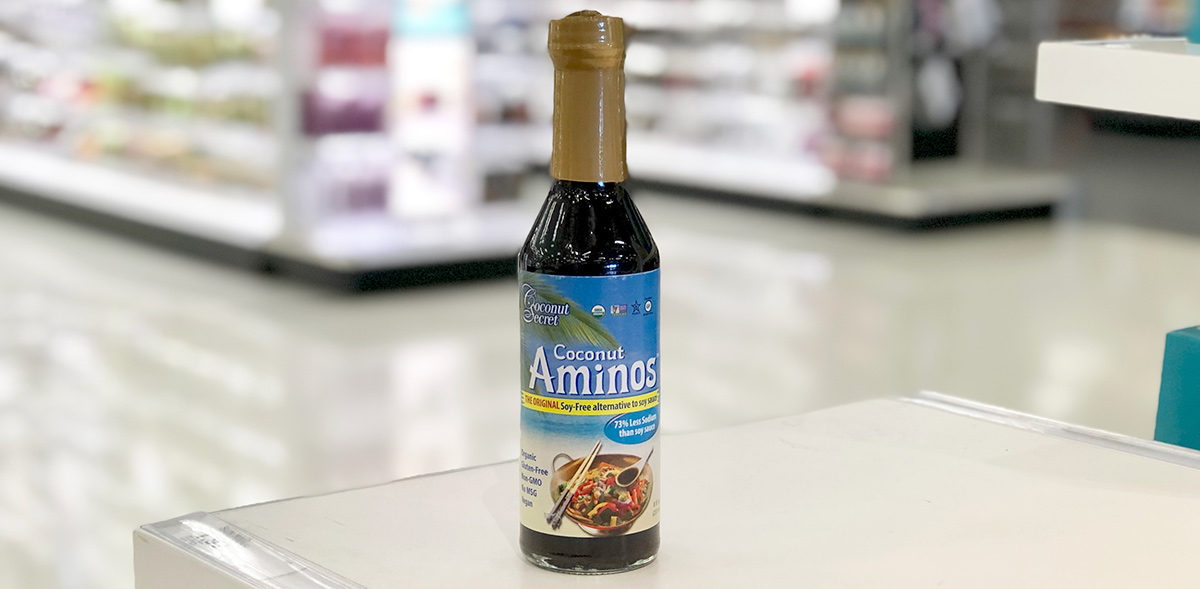 Coconut aminos (a.k.a. gluten-free soy sauce) is a great source of sodium and electrolytes so it's perfect if you're experiencing a bit of the keto flu! This is one of the keto friendly sauces that is great for those with gluten allergies or anyone who wants to avoid (even fermented) soy.
Hip recipe suggestion: Make these savory low-carb sesame noodles or try this flavorful egg roll in a bowl recipe.
---
5. Unsweetened BBQ Sauce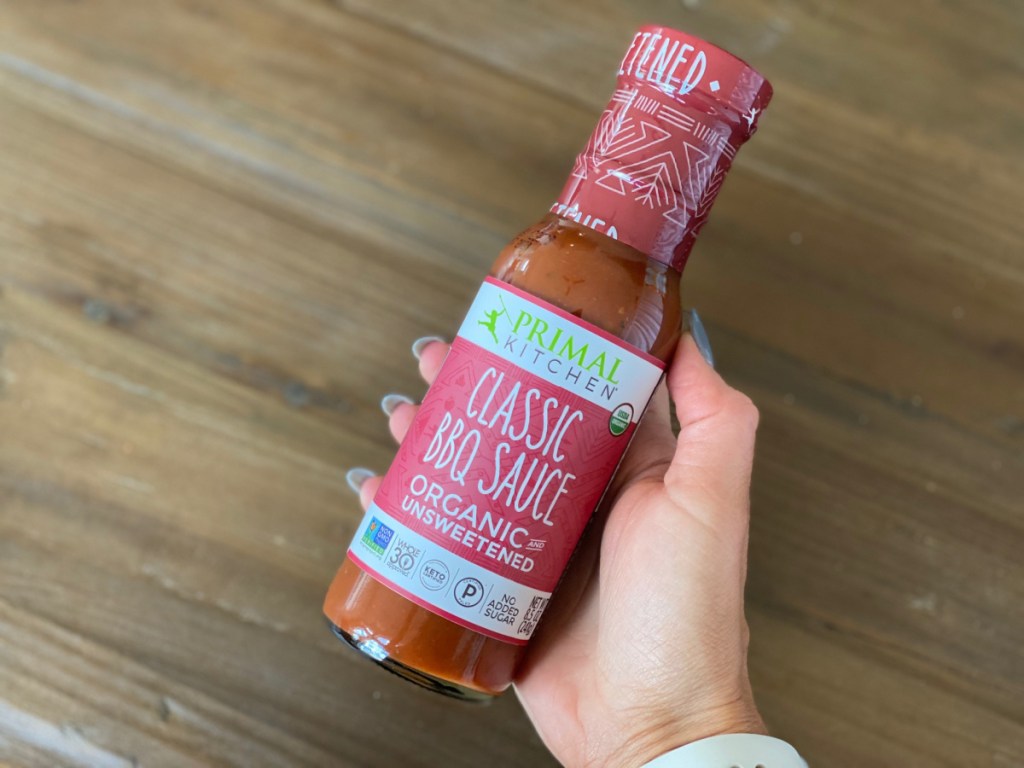 Time to grill! Unsweetened BBQ sauces make chicken, burgers, ribs, and steaks all the more flavorful without a crazy amount of carbs. I even add some to the slow cooker with flank steak, pork loin, and cheap cuts of meat at the end of the cooking cycle for some added flavor. If you're looking for low carb sauces, this is definitely one to try!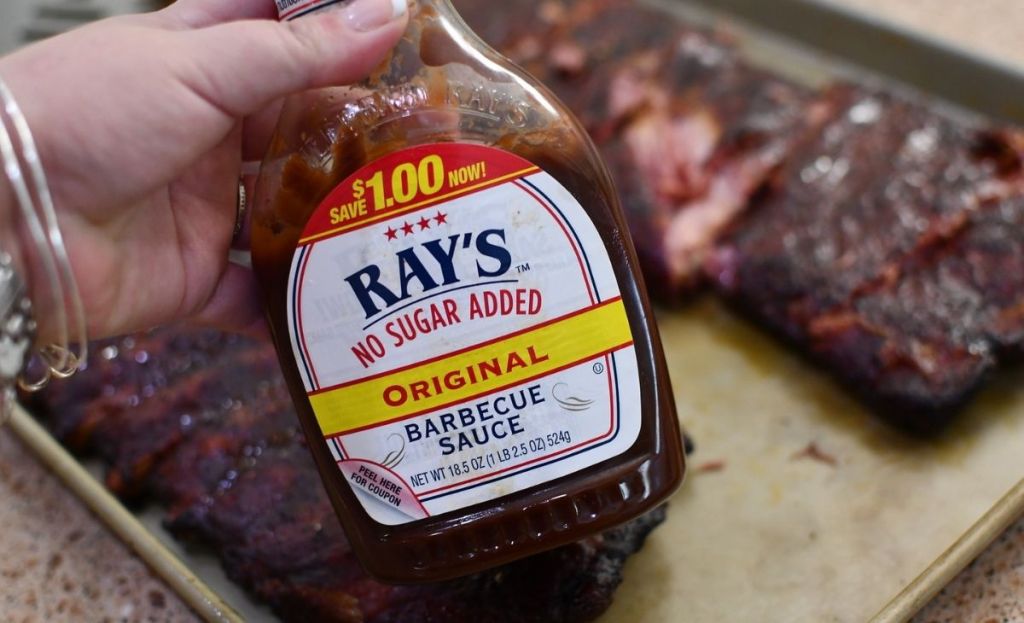 Another one of our team favorite keto friendly sauces is Sweet Baby Ray's No Sugar Added Original BBQ Sauce and while it probably isn't one the "cleanest" keto condiments, we're still big fans of the flavor!
Hip Recipe Suggestion: Simmer those BBQ flavors into this pulled pork recipe.
---
6. Hot Sauce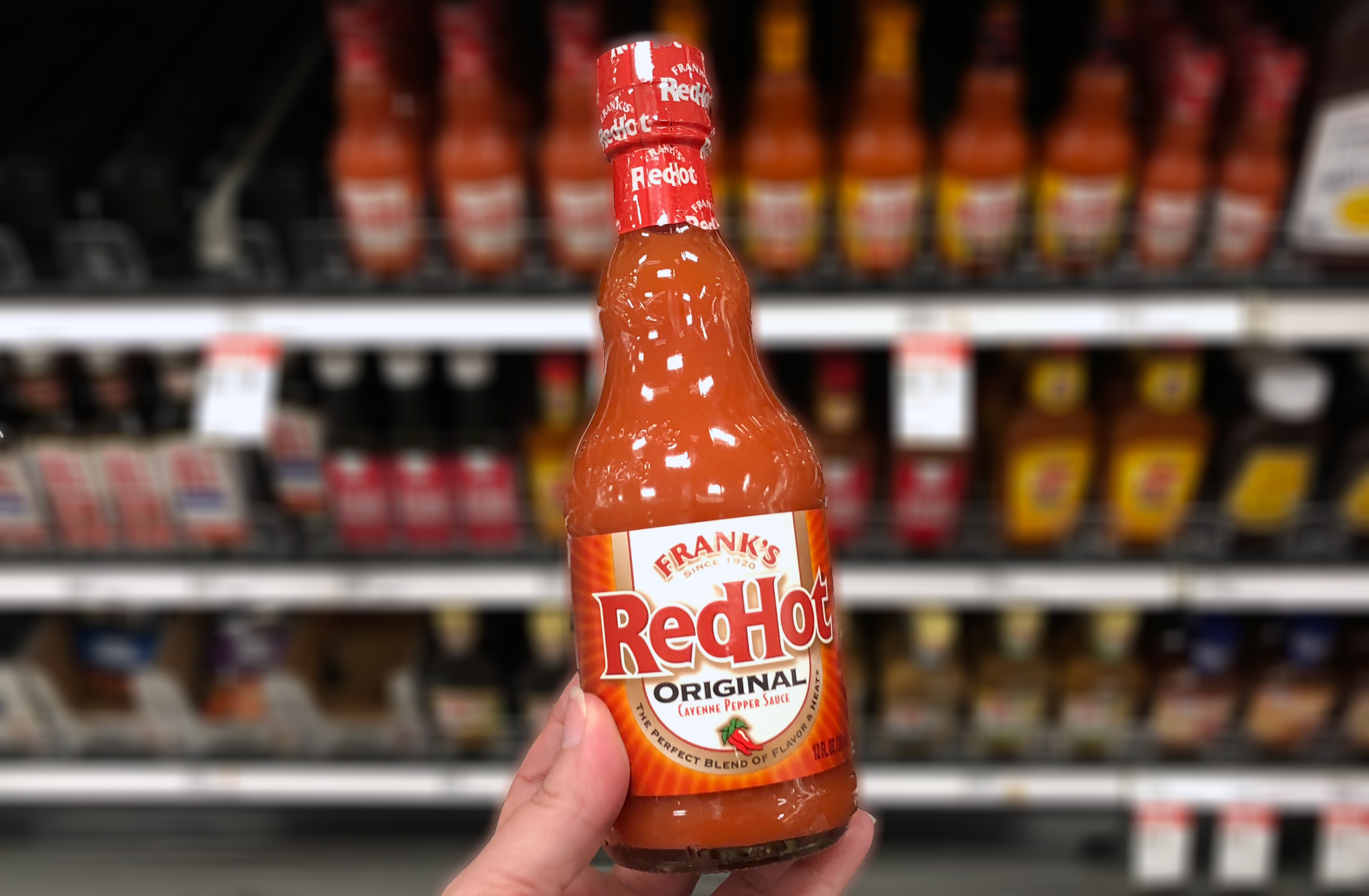 Made from just vinegar, cayenne peppers, and a touch of seasoning, hot sauce should definitely be a keto pantry staple. It's one of the keto sauces we don't get tired of eating! It's delicious on pretty much everything like cauliflower crust pizza to shake and bake chicken to spicy Buffalo wings.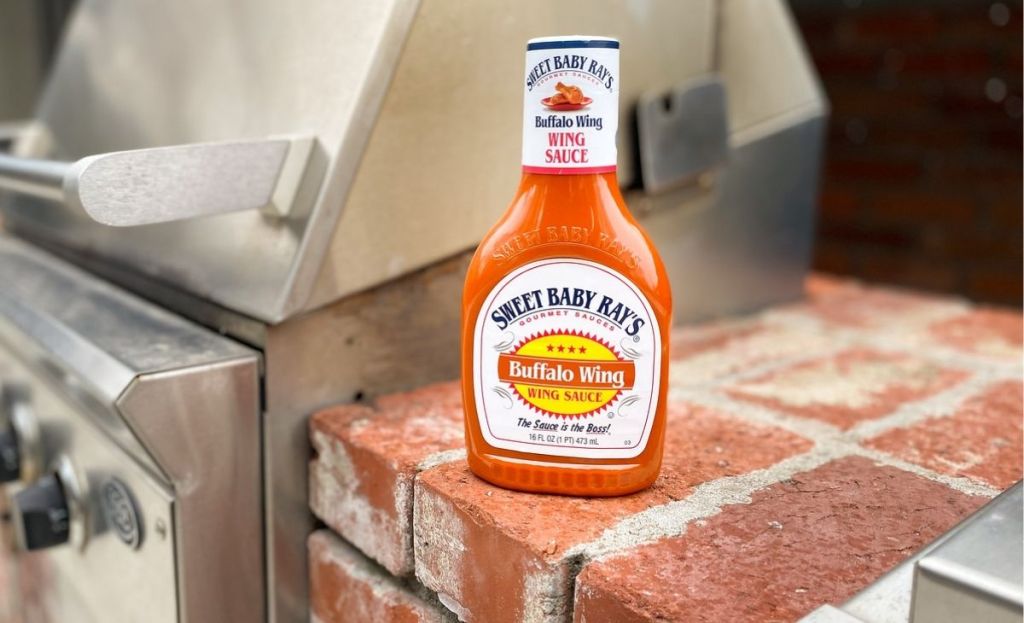 Another team favorite is Sweet Baby Ray's Buffalo Wing Sauce. It's got a kick to it, but tastes so good on chicken and other meats!
Hip recipe suggestion: Spice things up with our Buffalo chicken and cauliflower casserole.
---
7. Sugar-Free Steak Sauce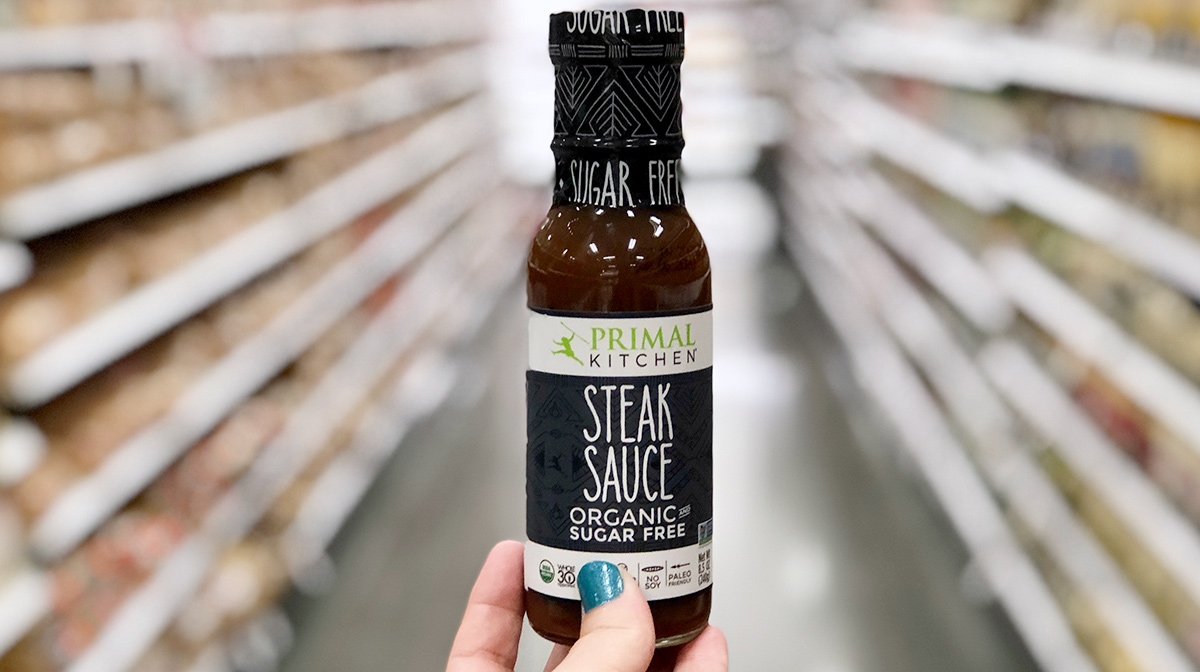 A1 has got nothing on this stuff! It's made with natural ingredients and contains no preservatives, so it definitely holds up to clean keto standards.
"Primal Kitchen Steak Sauce is my favorite! I use it with pork chops, steak, chicken – all the meat! It is SO good and has such a good flavor, I would prefer it over A1 any day!" – Jessica, Hip sidekick
Hip recipe suggestion: Serve some sauce alongside a perfectly seared steak.
---
8. Ranch Dressing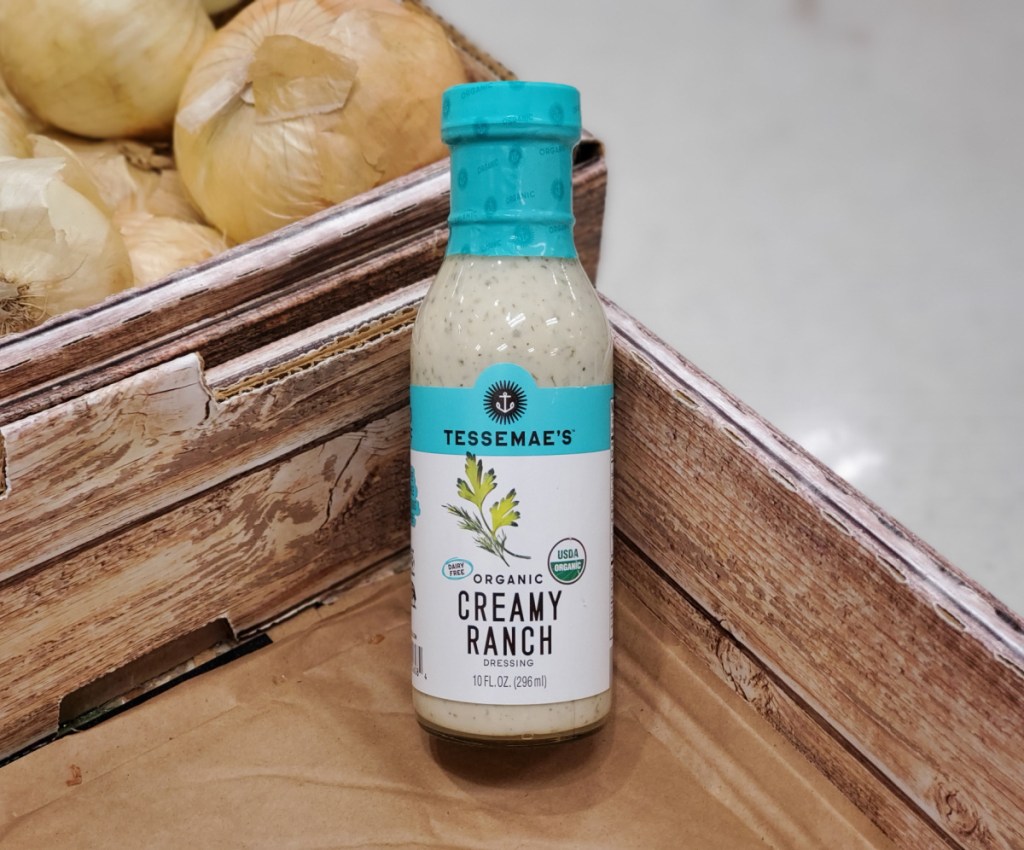 When it comes to keto sauces, you'll have to be a little more diligent in checking labels for salad dressings since the nutritional value can vary – even for the same dressing types! As a rule of thumb, go with keto condiments that have a carb count of 2 carbs or less per serving.
Hip Tip: You can thin ranch slightly by adding a little less than 2 tablespoons of water for easier pouring and greater coverage.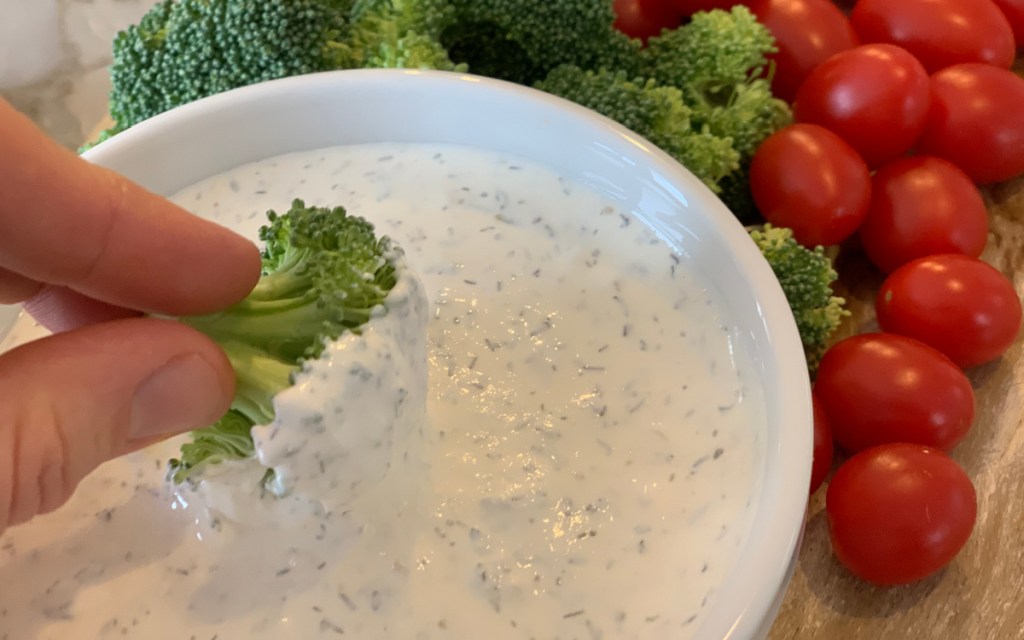 Hip recipe suggestion: Make your own ranch with our dip recipe like Hip sidekick, Jenna does! She puts it on EVERYTHING!
---
9. Italian Vinaigrette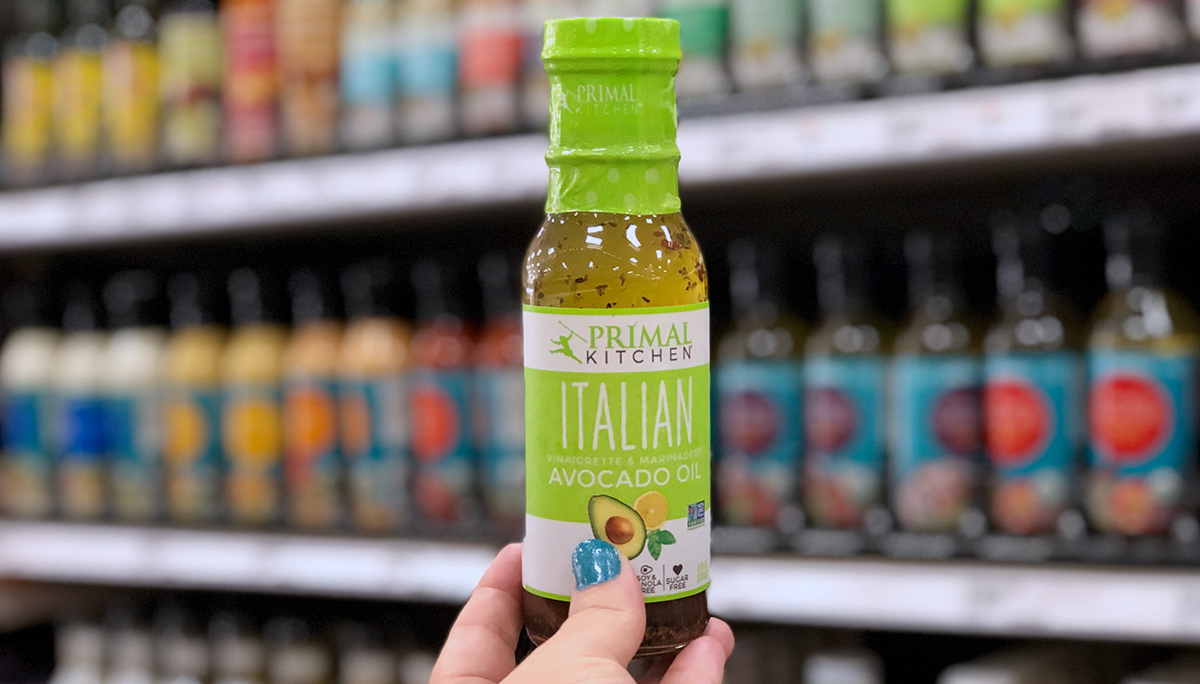 Most of the time when the word vinaigrette comes around, it usually means there's added sugar lurking in the ingredients. Luckily this bottle contains just the good stuff, so you can dress and savor your favorite foods without a sugar spike.
Hip recipe suggestion: Massage this dressing into a yummy kale salad.
---
10. Marinara Sauce
So often we come across marinara just loaded with sugar, so when you find a keto sauce option with solid fat content and low carbs, stock up!
Hip recipe suggestion: This marinara is the perfect dip for our keto mozzarella sticks.
---
11. Green Goddess Dressing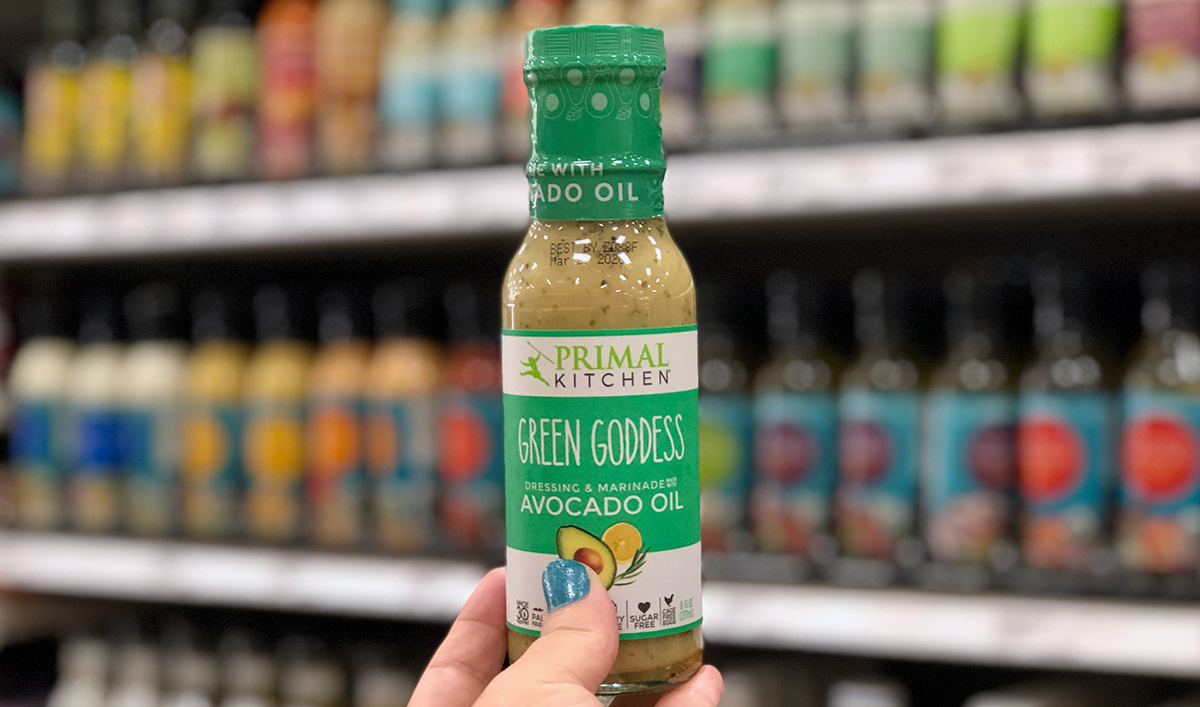 Healthy, flavorful, and adds pizazz to just about anything you pour this keto-friendly dressing over. It obviously works well on lettuce and vegetables, but try using this robust dressing with chicken or pork to add a punch of flavor to your protein.
Recipe to try: Use this dressing on our shrimp & avocado salad.
---
12. Yogurt Dressing
It's pretty tough to find yogurt dressings that aren't full of sugar, but they make such good summer dressings on a variety of dishes and salads. Light, refreshing, and slightly tangy – this is a keto condiment to try!
Hip recipe suggestion: Drizzle some cilantro avocado dressing on this keto burrito bowl and your taste buds will be on cloud 9.
---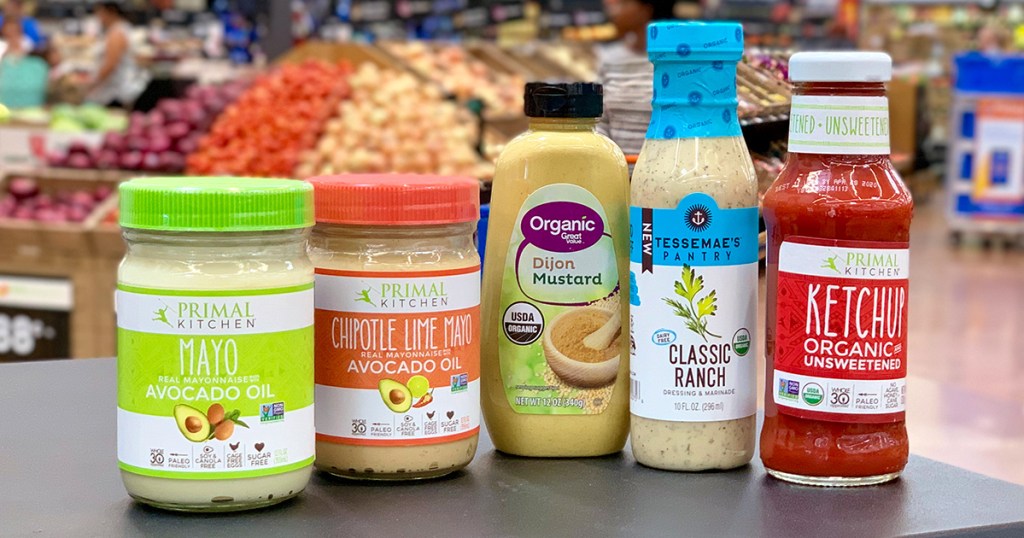 Hip, hip hooray for tasty keto condiments and sauces!
No matter the reasoning (or the seasoning), find which keto friendly sauces work for you and let us know your favorites! They might just become our new obsession, too. Enjoy!
---
Don't miss out on any of our latest keto recipes!