Check Out My 3 Favorite Keto-Friendly BBQ Sauces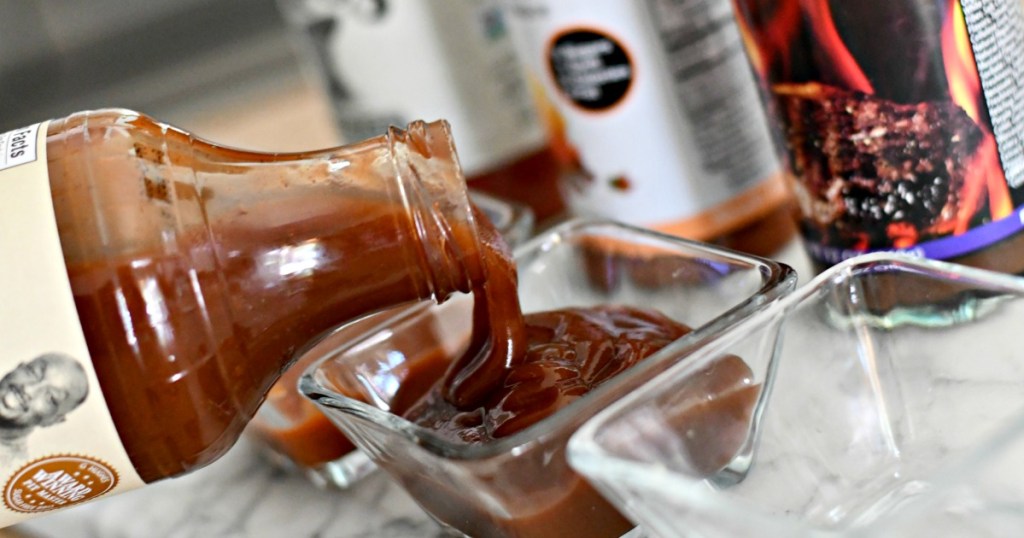 Is BBQ sauce your favorite condiment?
BBQ sauce can turn any dish from drab to fab instantly with lots of savory and sweet flavor! While most typical BBQ sauces usually feature a ton of added sugar and carbs, check out a few of my favorite low-carb and keto-friendly options you've got to try!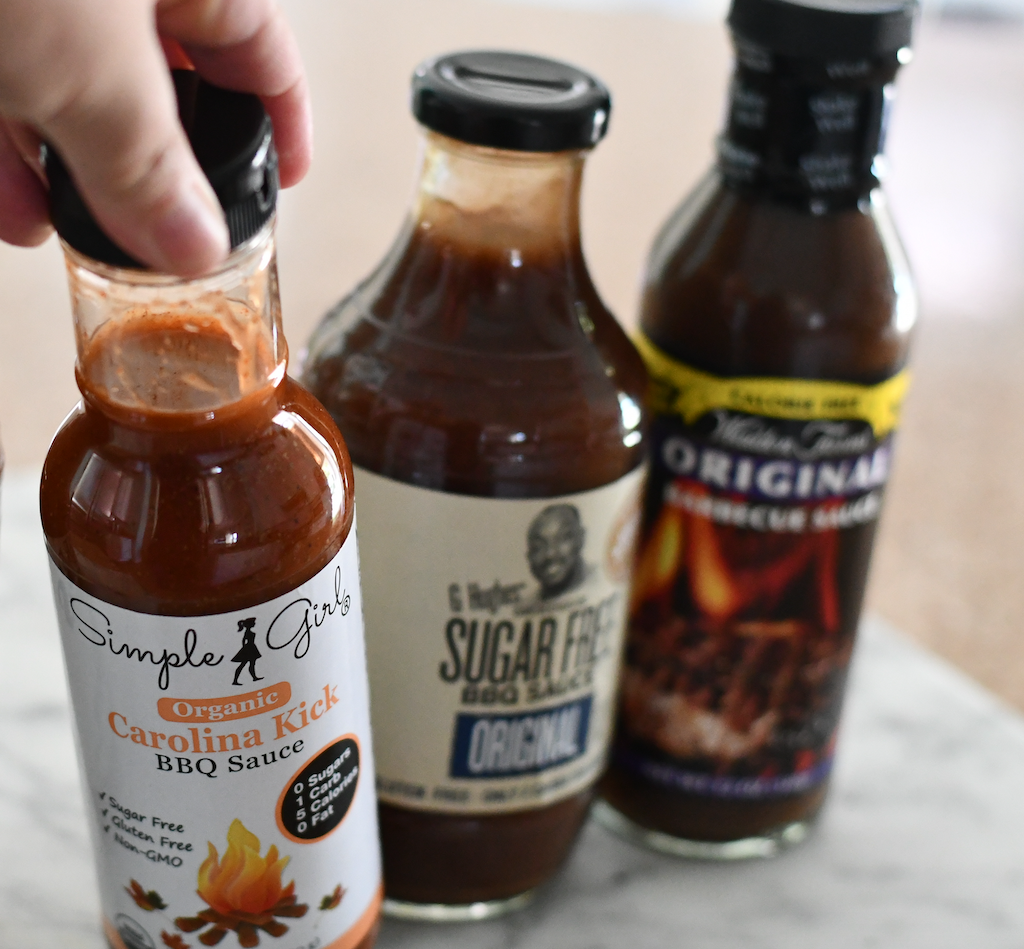 ---
This popular brand offers a wide variety of calorie-free salad dressings, dessert toppings, as well as BBQ sauces!
Why I like it: I tested the Walden Farms Original flavor BBQ sauce and it was actually pretty tasty! It has apple cider, Dijon mustard, Worcestershire sauce, and cayenne pepper for a kick. This sauce has zero carbs per 2 tablespoon-sized serving.
Why I don't like it: The only downside was the thin texture. I personally prefer a thicker texture but would consider this as a decent option. I bought this bottle at Sprouts, but it's available on Amazon.com as well.
---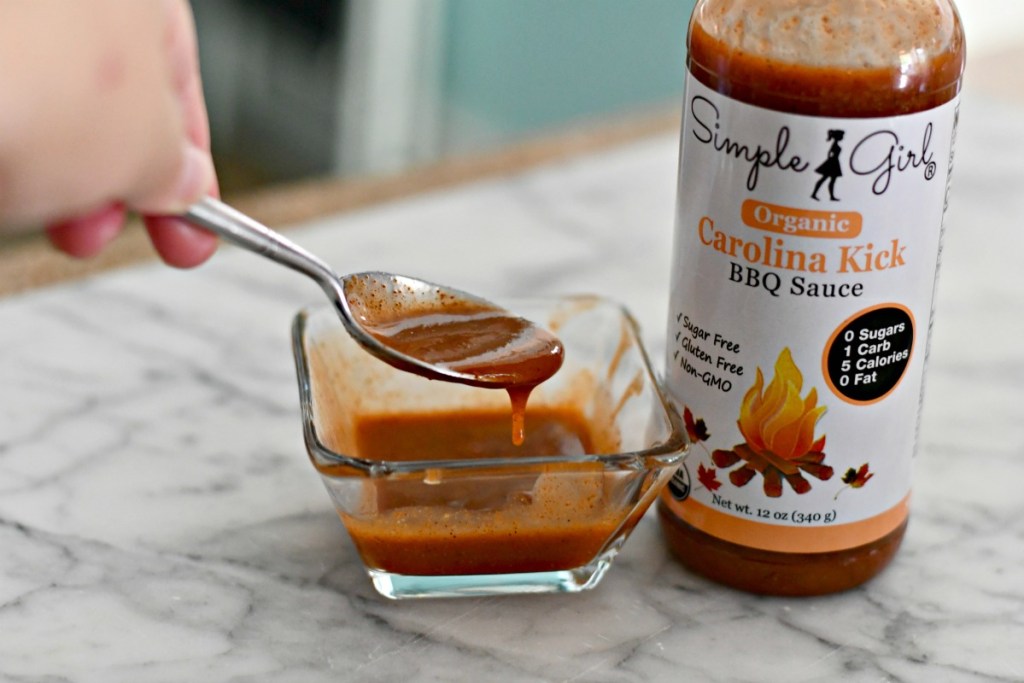 Why I like it: Simple Girl Carolina Kick is stevia-sweetened and has a good balance of sweet and mildly spicy. You can taste the smokiness, and it has lots of flavor. At just 1 carb per serving, it's a great option to consider.
Why I don't like it: Much like the Walden Farm brand, the texture is very thin.
---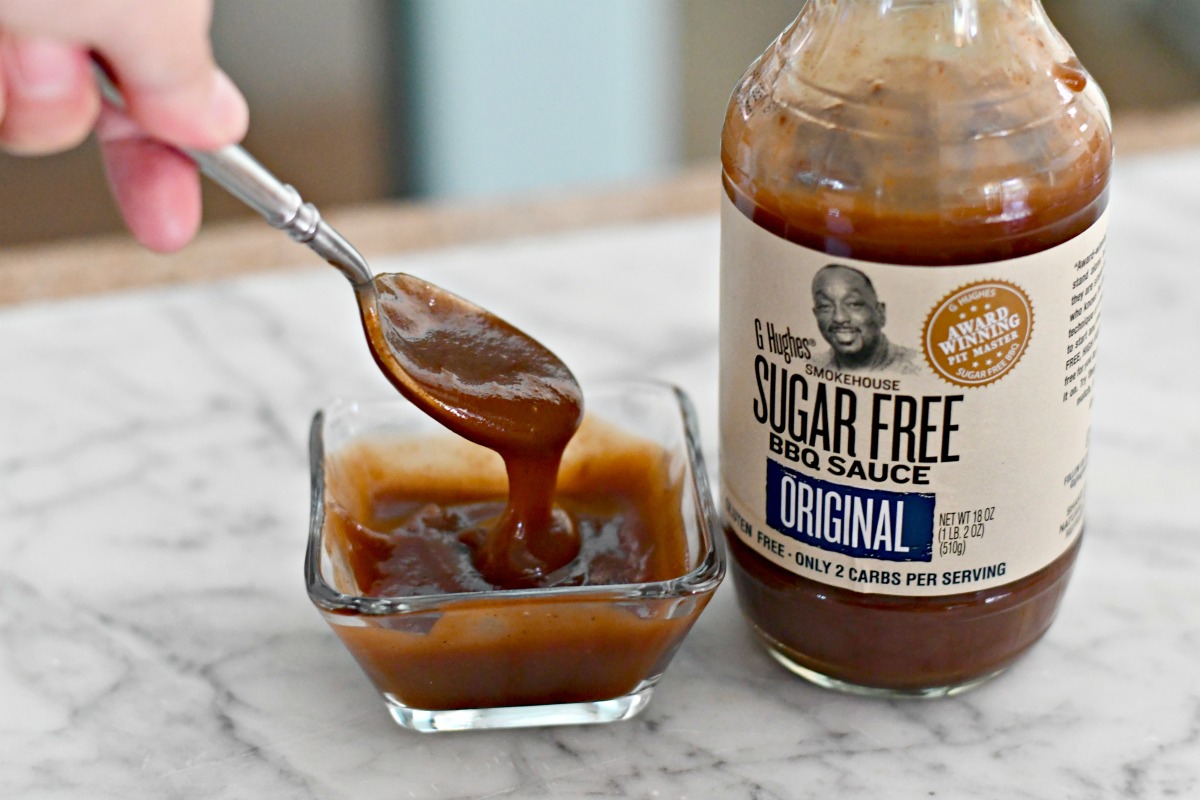 Why I like it: G Hughes Smokehouse BBQ Sauce is a sugar-free tomato and cider vinegar-based sauce that has a sweeter taste and lots of smokey flavors. It doesn't have a bold spicy flavor, and the texture is thick and rich like a traditional full carb BBQ sauce. G Hughes has just 2 carbs per 2 tablespoon serving.
This sauce is by far my family's most favorite BBQ sauce, and we enjoy it quite often.
My kids don't even realize it's sugar-free, and it's truly the best tasting keto-friendly option I've tasted! Plus, it's easy to find in most grocery stores and big-box retailers. There are other yummy flavors to try, too, like hickory BBQ sauce and maple brown BBQ sauce.
---
Add keto-friendly BBQ sauce to these keto recipes!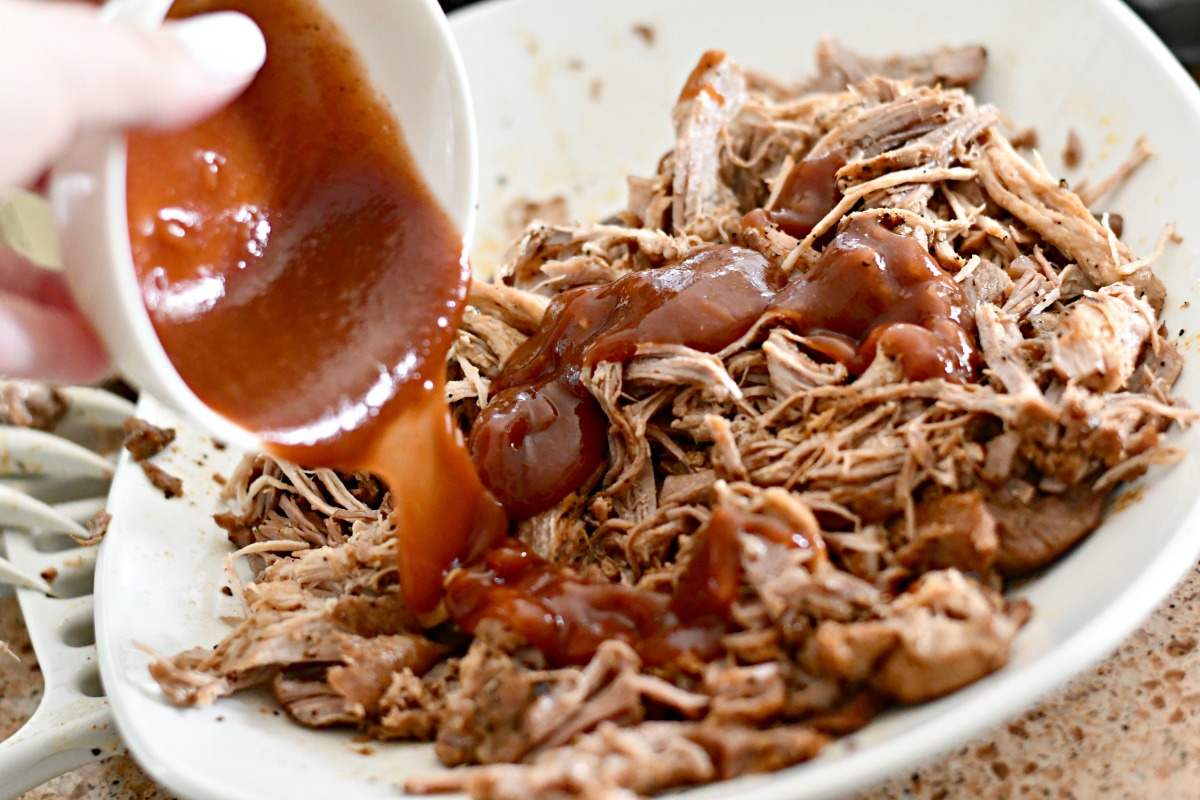 Here are some favorite low carb recipe ideas featuring BBQ sauce:
---
Check out which other condiments are BEST for keto!