Crispy Bacon-Wrapped Avocados | Keto Fries We All WANT
Crispy bacon-wrapped avocado wedges make for satisfying avocado fries – perfect for your keto snack cravings!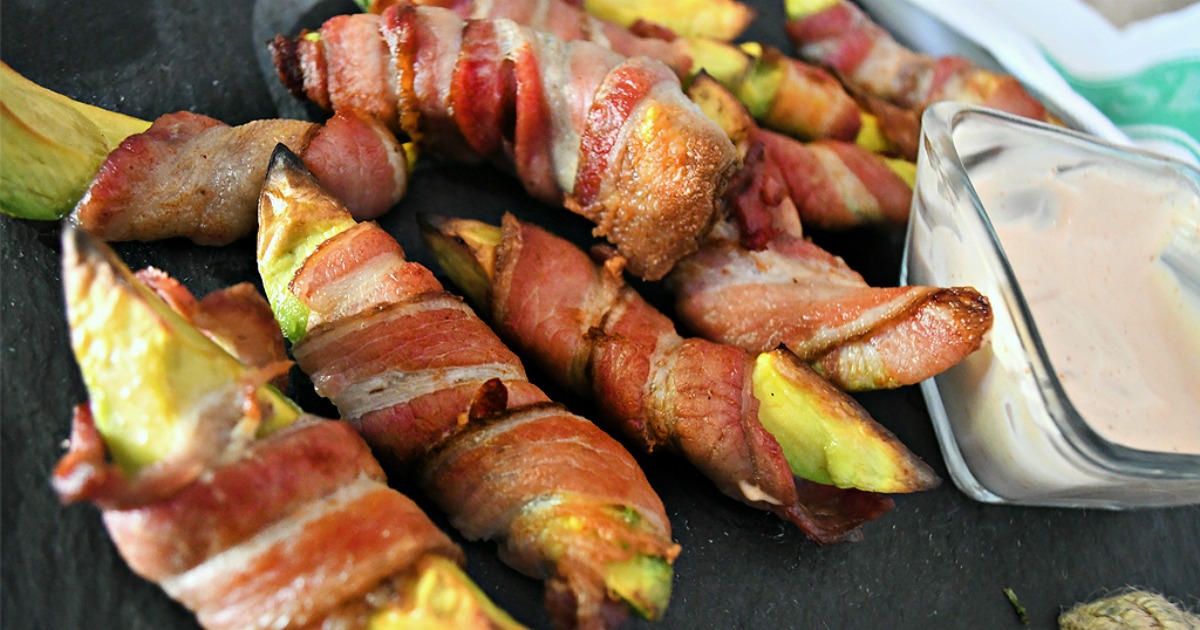 Love bacon and avocados?
These two must-have keto-friendly foods pair so well together for a DELICIOUS appetizer we love and appreciate! These easy, crispy bacon-wrapped avocado fries are low-carb and basically use just two ingredients! Enjoy an avocado "fry" dipped in your favorite condiment or dipping sauce.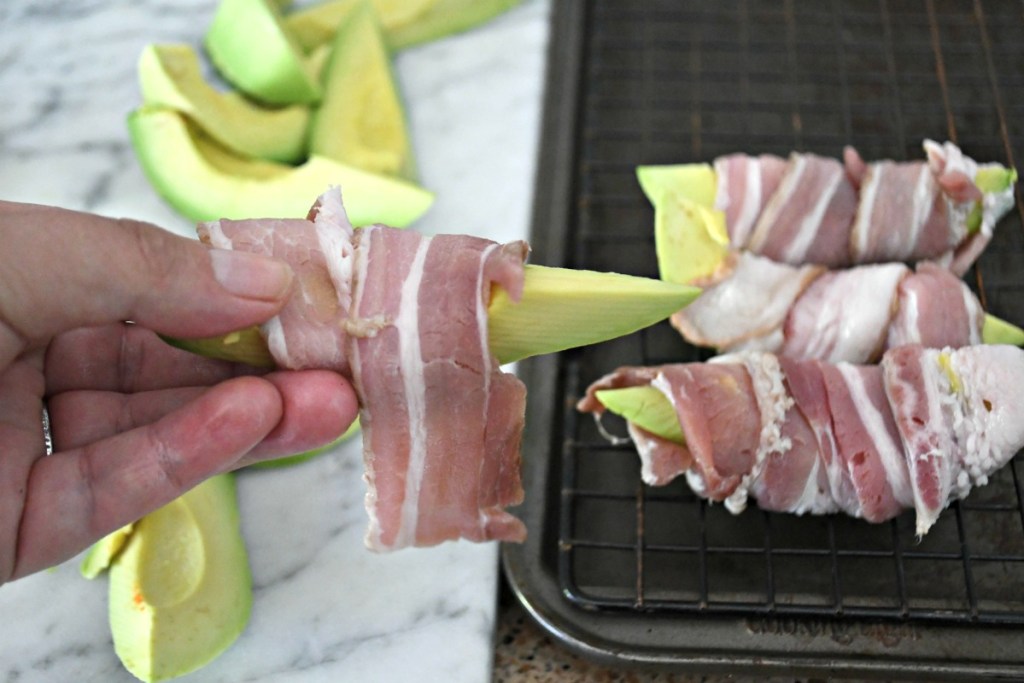 Keto bacon-wrapped avocado fries are dangerously easy to make!
We're simply wrapping slices of bacon around sliced wedges of fresh avocado. On some of the smaller slices, I used half a slice of bacon, and on some of the larger ones, I used a whole piece. This will be up to you and how large your avocados are. I ended up using 9 slices of bacon on two large avocados.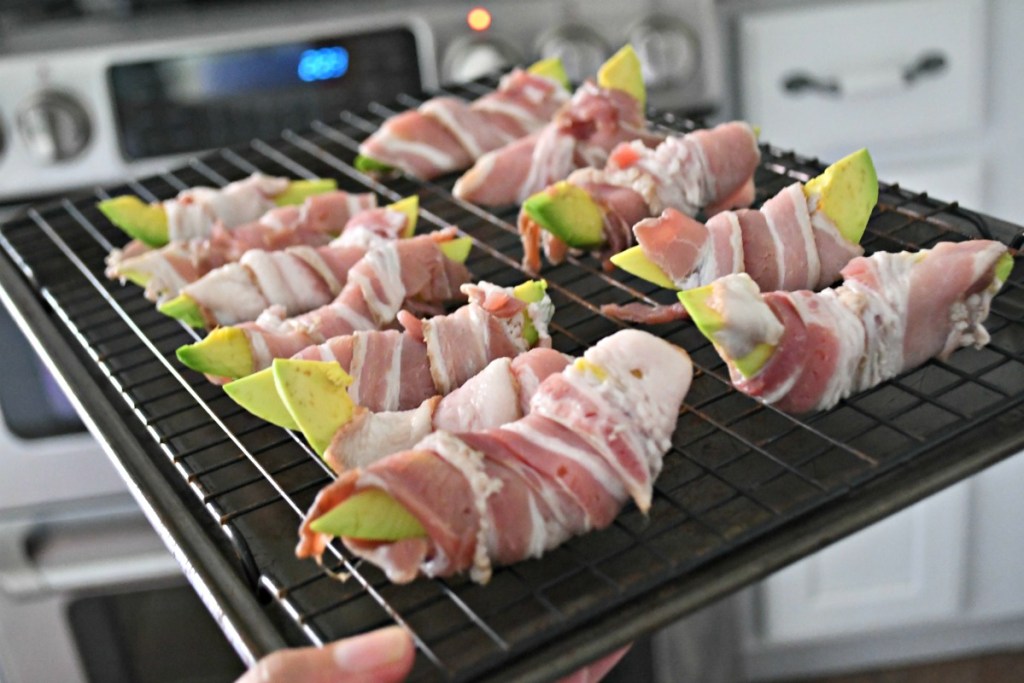 Those then go onto a baking sheet, and they get baked in the oven until the bacon is nice and crispy. Consider stacking an oven-safe cooling rack on top of a baking sheet pan, like I did, so the grease drains down. Or you can use a baking sheet covered with foil for easy cleanup once your avocado fries are done.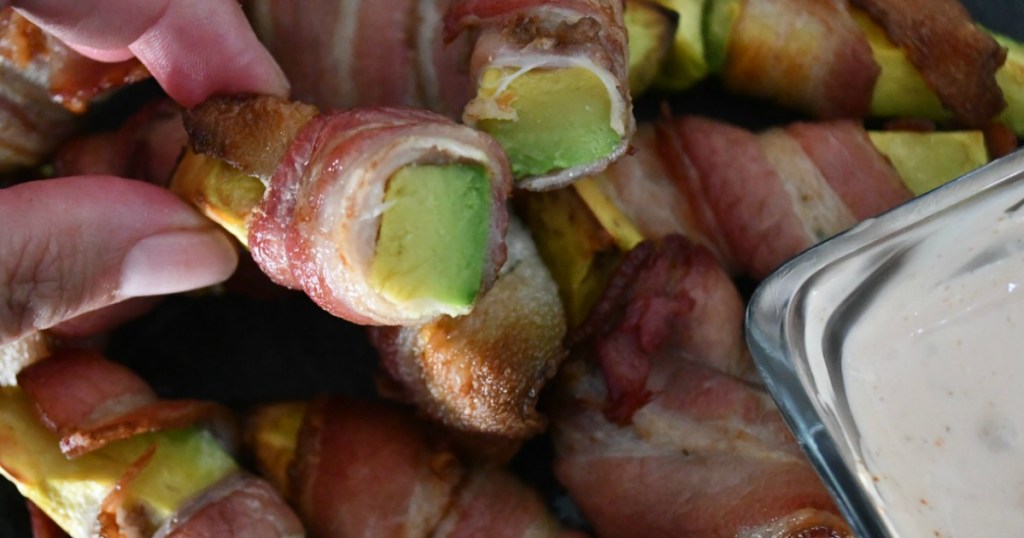 ---
Print
Keto Bacon-Wrapped Avocado Fries
yield: 4 SERVINGS
prep time: 10 MINUTES
cook time: 20 MINUTES
total time: 30 MINUTES
Crispy bacon wrapped avocado wedges make for a satisfying "fry" - perfect for your keto snack cravings!
Ingredients
2 large avocados
9 slices of bacon
Directions
1
Preheat oven to 425 degrees. Cut avocado into wedges. I cut 6 wedges per avocado for this batch.
2
Wrap each wedge of avocado with a 1/2 slice or full slice of bacon depending on size.
3
Place all on a baking sheet pan with a little room in between.
4
Bake in the oven for 20-25 minutes depending on how thick your bacon is to desired crispness.
Nutrition Information
Yield: 12 avocado wedges, Serving Size: 3 avocado wedges
Amount Per Serving: 218 Calories | 18g Fat | 6g Total Carbs | 5g Fiber | 7g Protein | 1g Net Carbs
---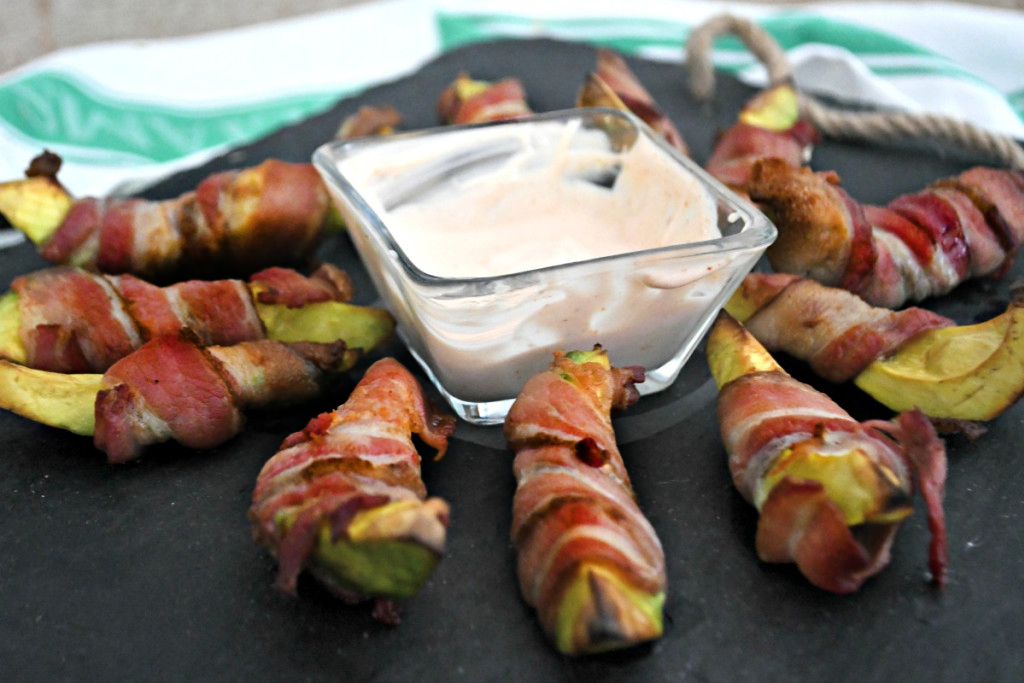 These avocado fries are avo-control!
I made a quick fry dipping sauce by mixing a couple of tablespoons of mayonnaise and no sugar added ketchup with a little cayenne pepper – very tasty! You can also use ranch or any of your favorite keto-friendly condiments.
This is a must-try idea for any avocado & bacon fans – YUM!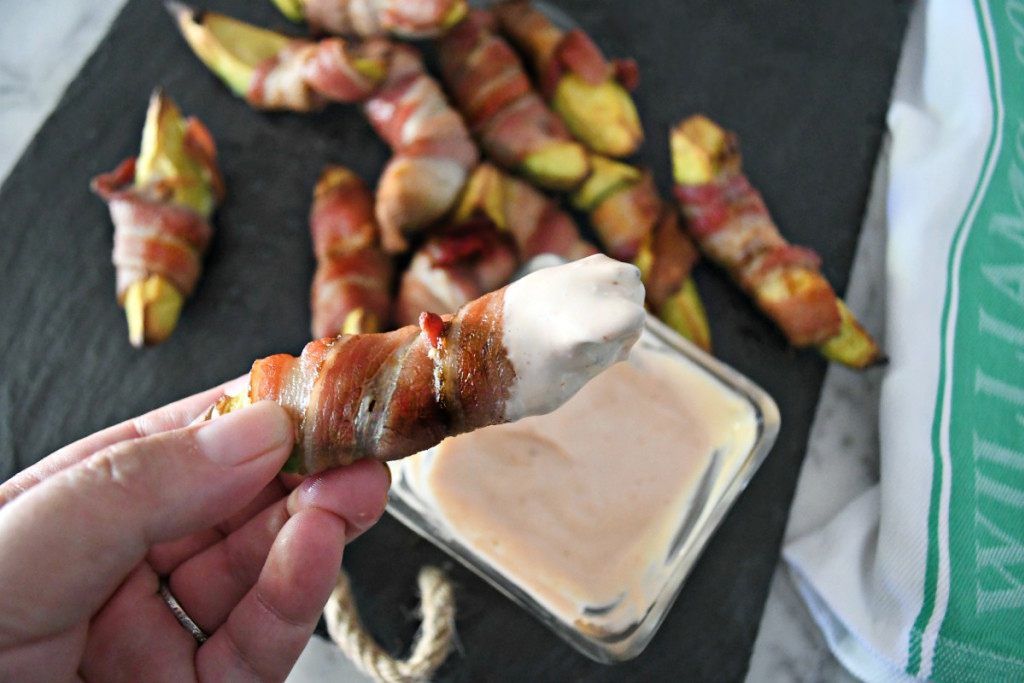 ---
Take this Shrimp and Avocado Salad for lunch!