10 Foods That Are Surprisingly Full Of Carbs (& Should Be Avoided on Keto!)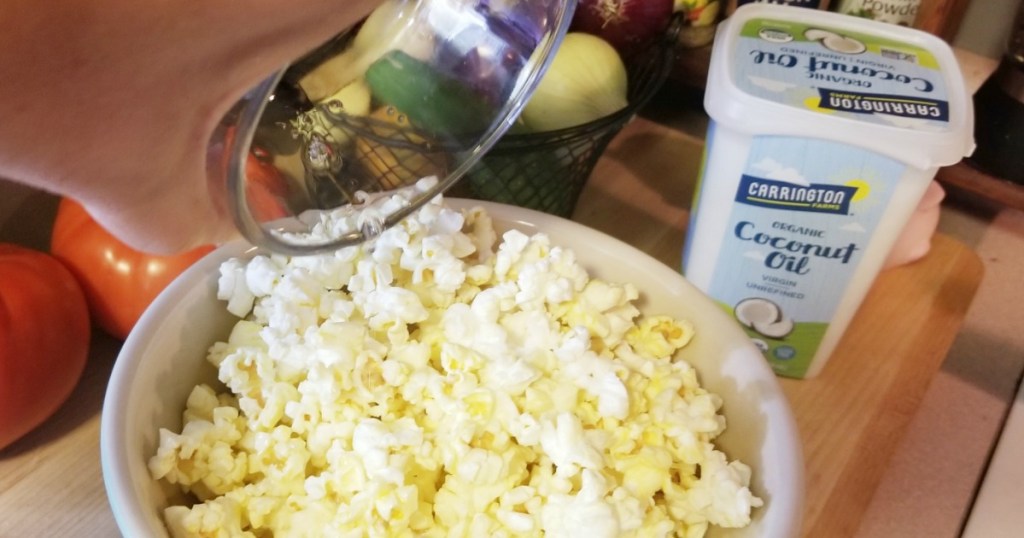 Beware of hidden carbs!
They're lurking within some of the most common foods not known to be high in carbs. To shed some light on these secretive high carb grocery staples that could wreak havoc on your keto diet, we've rounded up the top foods to avoid with surprisingly high carb counts.
---
1. Bananas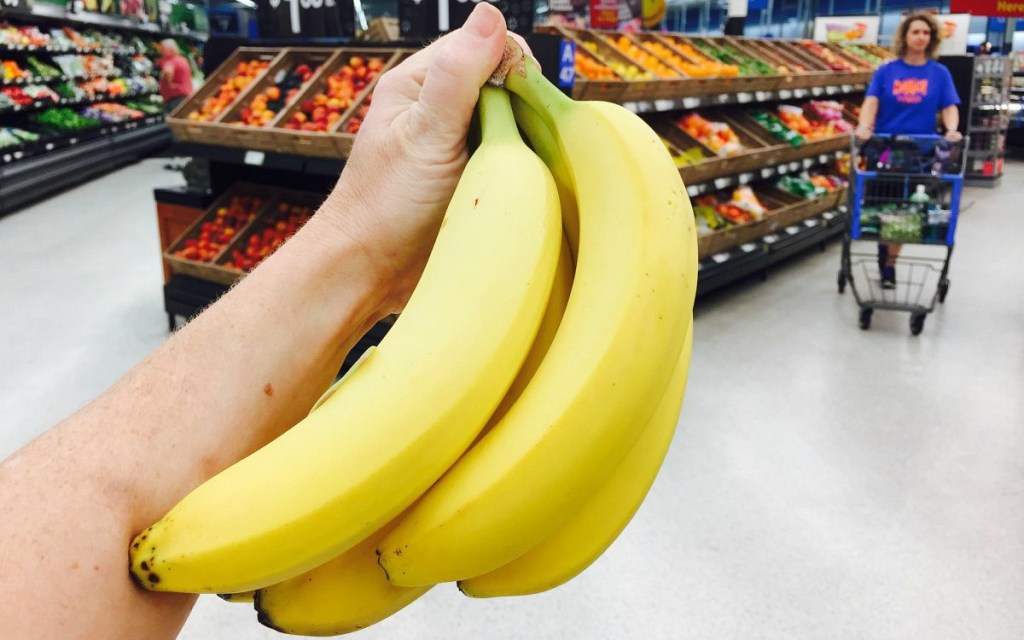 27g of carbs per medium-sized banana
Playfully called "sugar sticks" around Hip2Keto, bananas are loaded with sugar, and while it may be natural, that doesn't mean that it plays well with keto. Avoid the sugar spike and steer clear of this fruit while on a low-carb diet. If you're craving fruit, snack on berries instead!
---
2. Potatoes, regular and sweet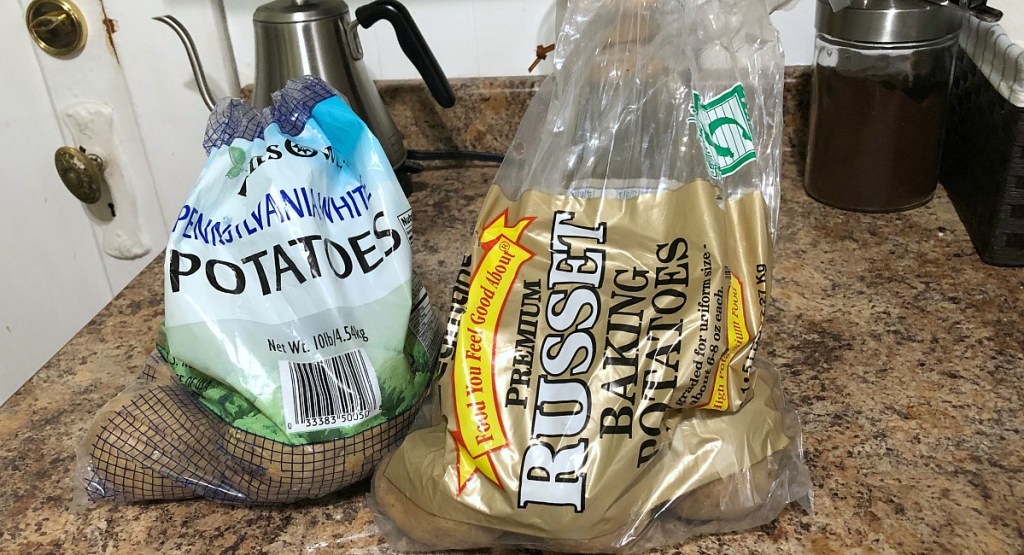 37g of carbs per medium-sized regular potato
27g of carbs in 5″ sweet potato
Many people may learn right off the bat that potatoes are a high carb food and are a no-go on keto, but exactly to what extent? Well, white potatoes are one of the highest carb vegetables, and their sweet potato counterparts aren't much better. Outside of avoiding them on their own, you'll have to look out for other potato products, like chips, fries, and products that contain potato starch.
---
3. Condiments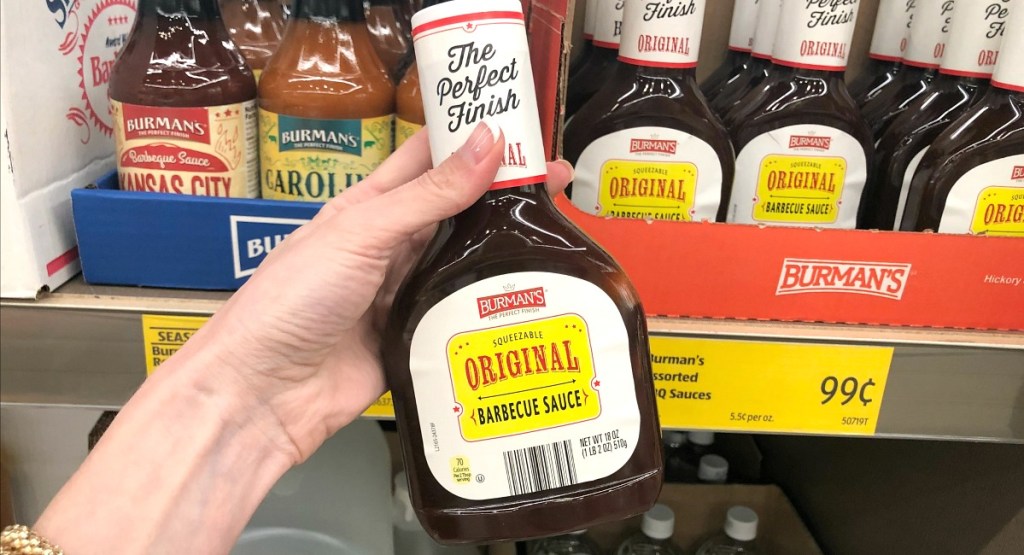 18g of carbs in 2 tbsp of Heinz Classic BBQ Sauce
5g of carbs in 2 tbsp of Heinz Tomato Ketchup
17g of carbs in 2 tbsp of Ken's Sun-Dried Tomato Vinaigrette
Betcha forgot about the sauces! Condiments like BBQ sauce, ketchup, and some salad dressings can have tons of added sugar which will kick you right out of ketosis. Avoid pouring these onto your plate and opt for some keto-friendly condiments to swap out with the current stash in your fridge.
---
4. Coconut Chips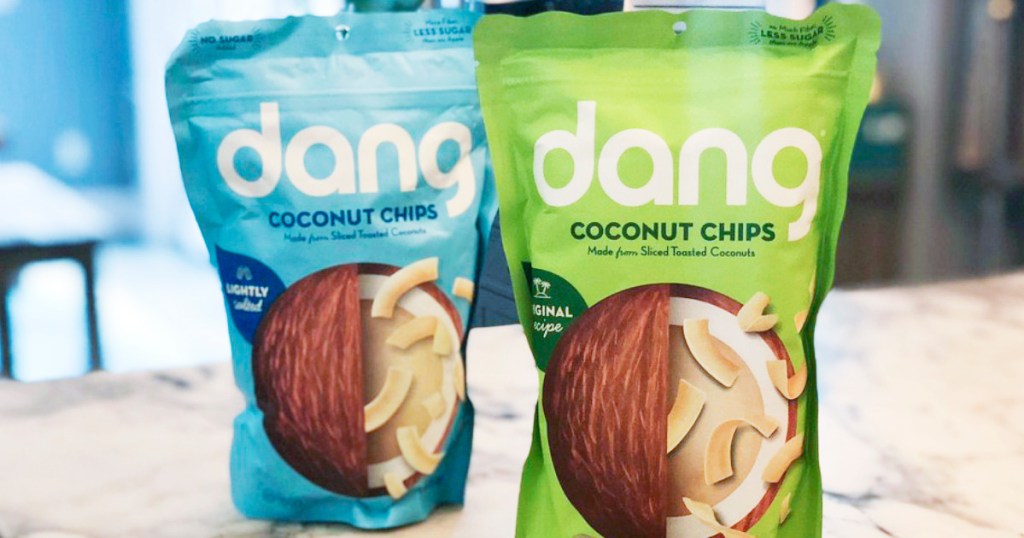 17g of carbs in 1/2 cup serving of Dang Toasted Coconut Chips
For the record, we love Dang Coconut Chips, but we always go for the unsweetened version, which admittedly still has a fairly high amount of total carbs so you'll need to keep snacking in check. Meanwhile, the other flavors have additional sugar driving up the carb count. Sure there is some fiber that will deduct the net carbs, but trust us, it's not worth it to allocate your carb intake for some sweetened coconut strips.
---
5. Corn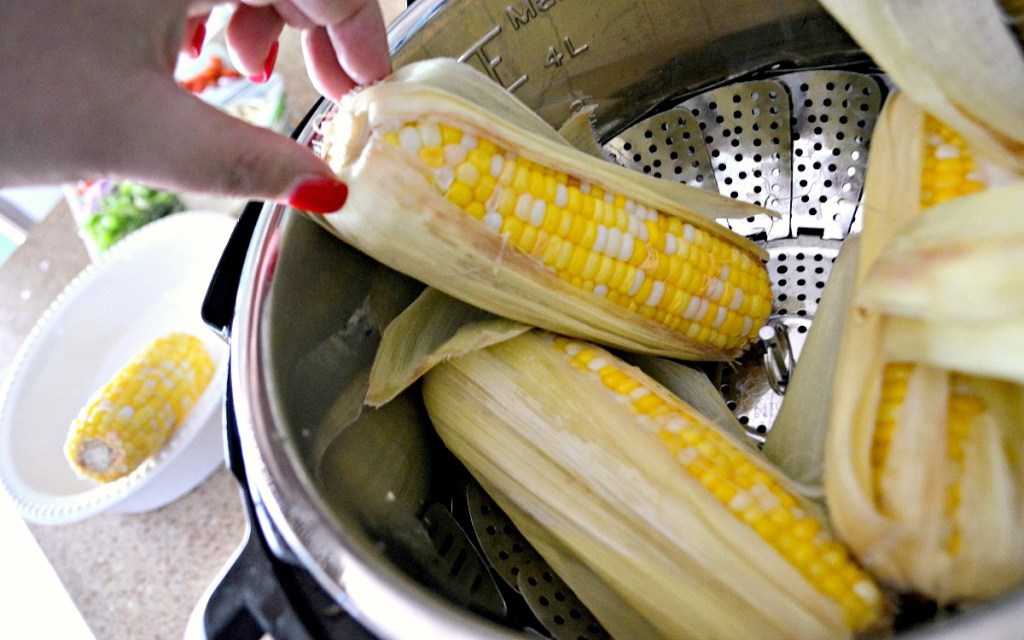 25g of carbs in one large ear of corn
Chowing down on an ear of corn is out of the picture on keto given the vegetable's high carb count. You'll also have to be wary of foods made with cornmeal or other corn-based products. Even scooping up popcorn by the handful is a no-no, as 1 ounce of popcorn kernels can contain as many as 21g of carbs. If you're desperate for a savory and salty snack, give pork rinds a try!
---
6. Peas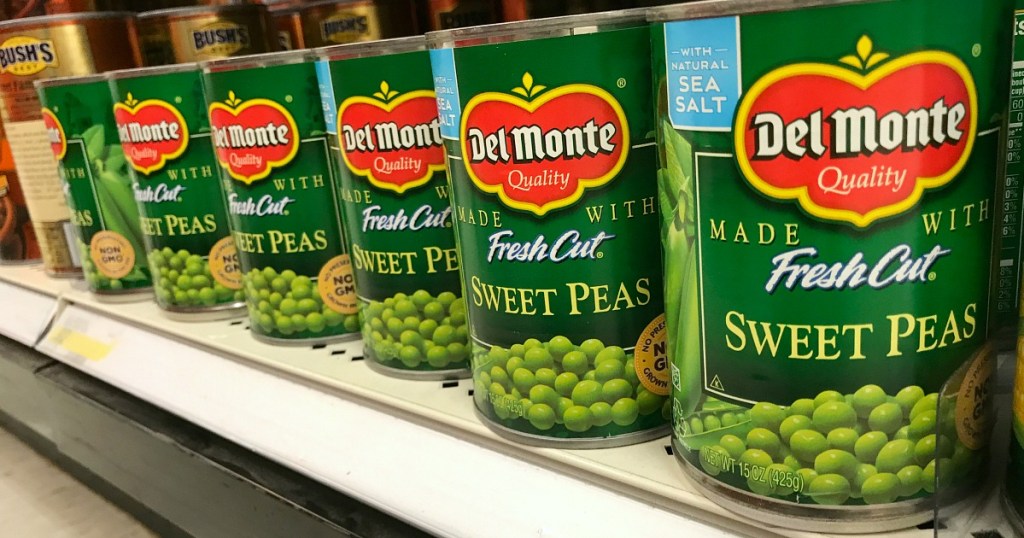 21g of carbs in 1 cup of green peas
They're so cute and so little, yet peas are loaded with carbohydrates. While they do contain a fair bit of fiber, it's not enough to bring the net carb count down to an appropriate amount for keto. Stick with other green veggies instead, such as zucchini, broccoli, and/or green beans.
---
7. Cashews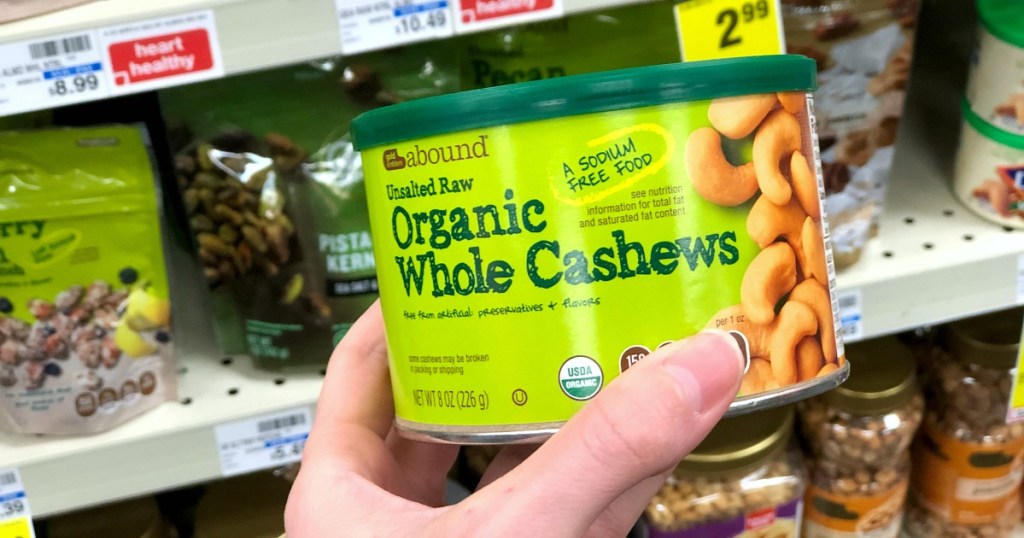 18g of carbs in 2 oz. of cashews
Hear us out—some nuts are great for keto! However, cashews are definitely not one of them. They're unfortunately high in carbs and can max out your daily carb allotment with just a couple of handfuls. You also may want to stay away from cashew butter, cashew milk, and other nut products that may have cashews blended in.
---
8. Certain protein bar brands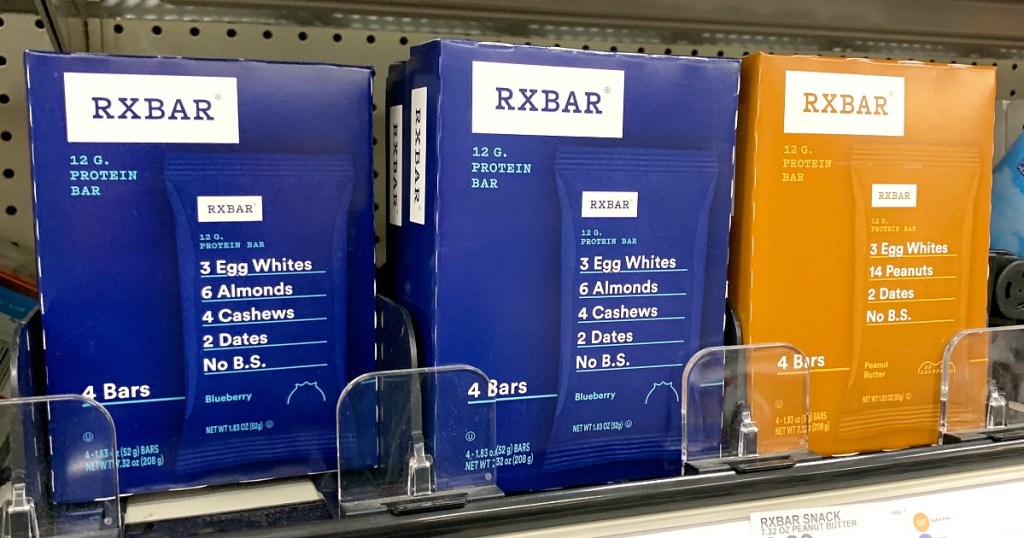 24g of carbs in one RX Blueberry Bar
Protein bars are supposed to be healthy, right? That's not always the case with certain brands. They may sound like a healthy and quick meal alternative, but protein bars can be a surprisingly high carb food from grains and added sugars. Anytime you're looking to pick up a box, you'll definitely want to scan the nutritional facts so you don't end up with an unnecessary box of sugar in your pantry.
---
9. Yogurt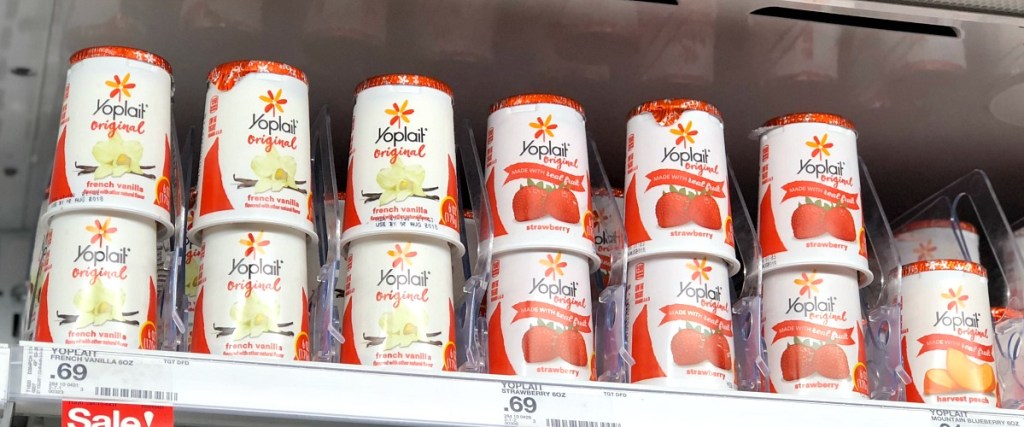 32g of carbs in one 6 oz. container of Yoplait vanilla yogurt
It's easy to think that all dairy is great for keto being that butter, cheese, and eggs are all staples on the diet. That said, most yogurt should be avoided as it's usually sweetened with sugar and flavorings which raise the carb amount well above keto standards. You may be able to find lower-carb counts in whole milk Greek yogurt, but they should only be consumed sparingly.
---
10. Beer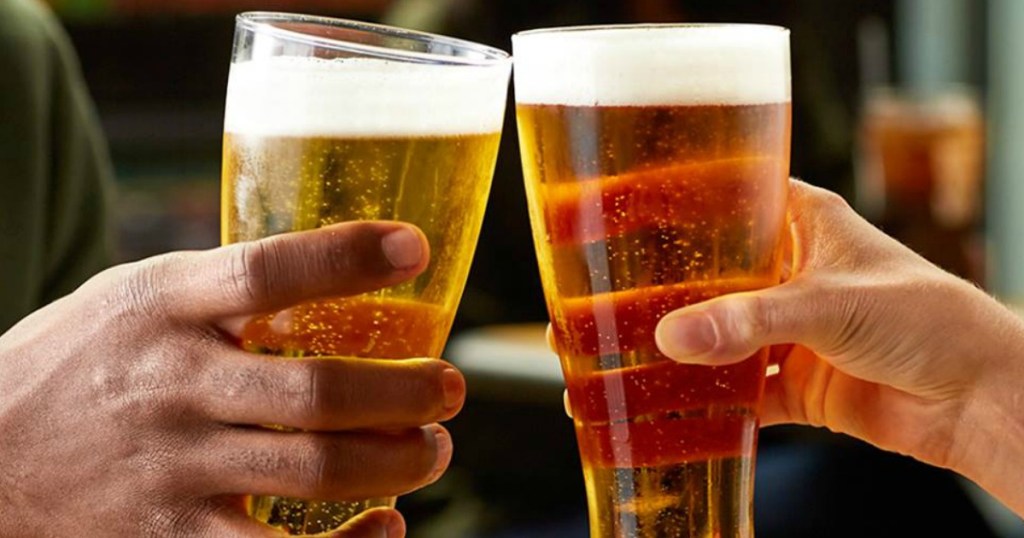 10.6g of carbs in one 12 oz. bottle of Budweiser
I hate to break it to ya, but beer (being made from grain) makes the list with its not-often-considered nutrition facts. Even light beers can still have anywhere from 5g to 12g of carbs depending on the brand. If you're looking to imbibe, go with a drink made from clear liquor or a glass of dry wine. You can still enjoy your beer too, you'll just have to choose from offerings with ultra low carb counts.
---
Check out more foods to avoid while on keto.