These Coconut Chips Are SO Dang Good!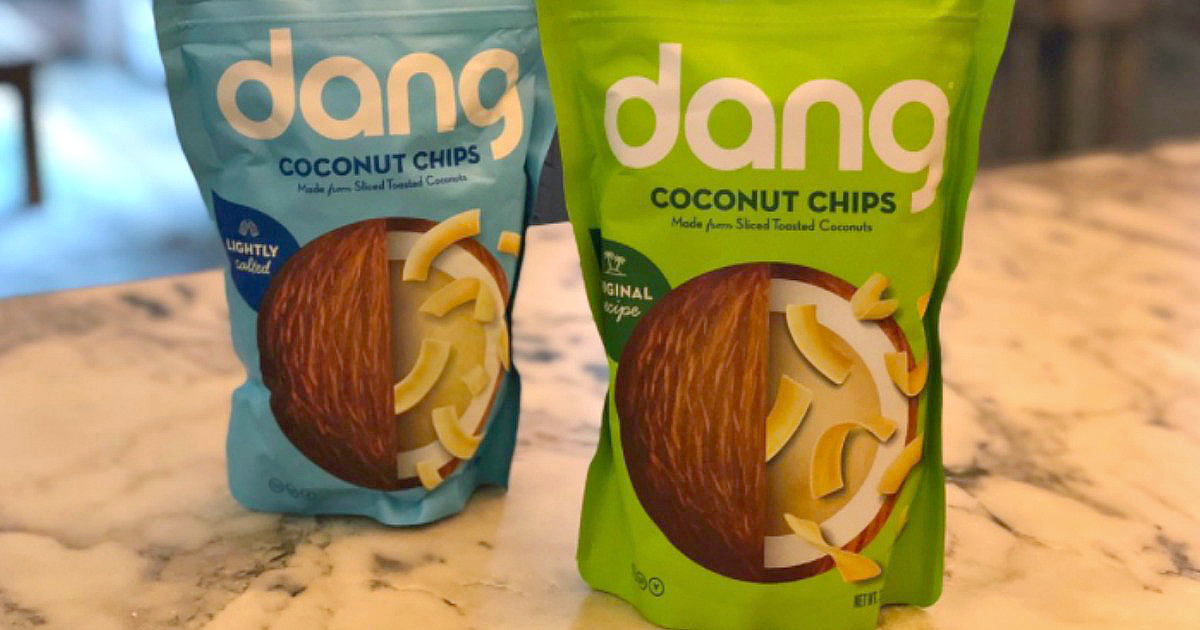 At Hip2Keto, we love these Coconut Chips!
If you're looking for a naturally good, sweet keto treat with that satisfying crunch, you'll definitely want to check out unsweetened Dang Coconut Chips! While some of the Dang coconut chip products contain added sugar (be sure to avoid those), their unsweetened coconut chips have as much fiber as a medium apple (and less sugar). They're a convenient way to get your "dried fruit" fix on keto – without added sugars!
These coconut chips are perfect for topping on homemade keto ice cream, packing in lunches, using for homemade trail mix, or eating straight from the bag! They are SOOOOO good!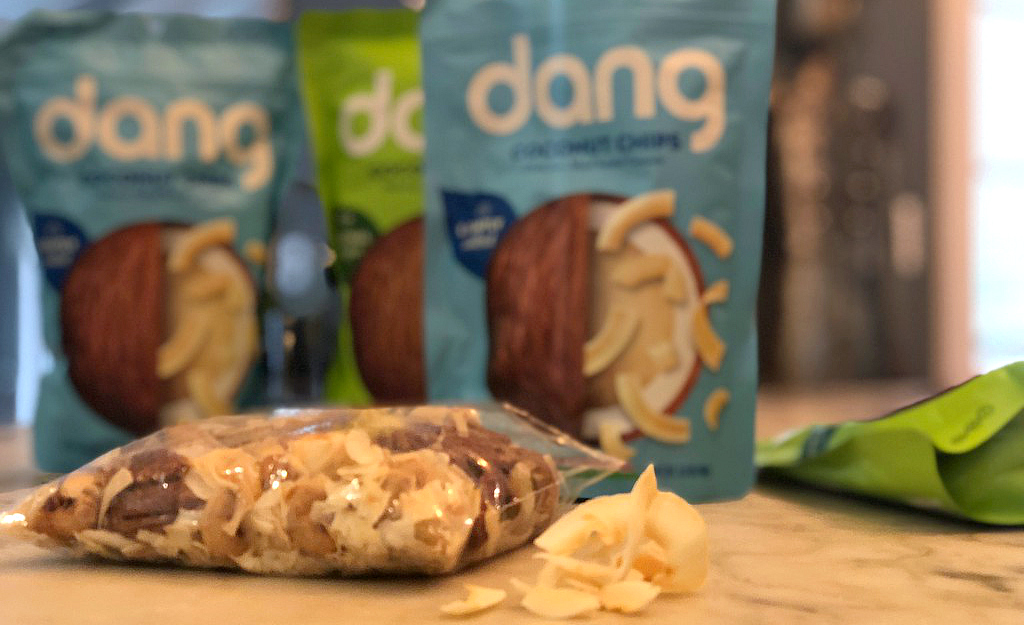 And we even have a *HOT* deal for ya!
Just hop on over to Amazon where you can clip a 20% off coupon for these Dang Coconut Chips. Keep in mind that this is an Add-On item and will ship with a qualifying $25 order.

---
Check out this rave from the Hip2Keto team…
"I love mixing these coconut chips with a low carb nut to make a healthy trail mix when I'm wanting a crunchy snack. I actually stay away from them as much as possible because it's easy to eat way too many or the whole bag!" ?

---
You can also find these bags of Dang Coconut Chips at Target regularly priced at $4.49 per bag – BUT they have gone on sale 2 for $6 in the past, so be sure to keep your eyes peeled! ? Plus, you can print a rare coupon for $1/1 any Dang Food product to save even more (expires 10/1 – limit one).
Nutrition in 1oz (for the no sugar added variety): 180 calories | 15g Fat | 10g Carbohydrates | 5g Dietary Fiber | 2g Protein
---
And no, we are not getting paid to post about Dang Coconut Chips. We just love them and want to share with you!
---