72 Common Foods to Avoid on Keto
Consider it a cleanse for your pantry before the 30-day keto challenge begins!
If you don't already follow a keto diet, you're likely to have food products in your home that are high in sugar and carbs, with some you may not even be aware of! Cleaning out your fridge and pantry of foods to avoid on a keto diet is an essential and beneficial step before starting on your keto journey. It's so nice to start with a clean slate!
We've created a list of what needs to go so you can start off the 30-Day Keto Challange in the best way possible and remove all the high carb food temptations.
---
Bread, Pasta, Rice & Grains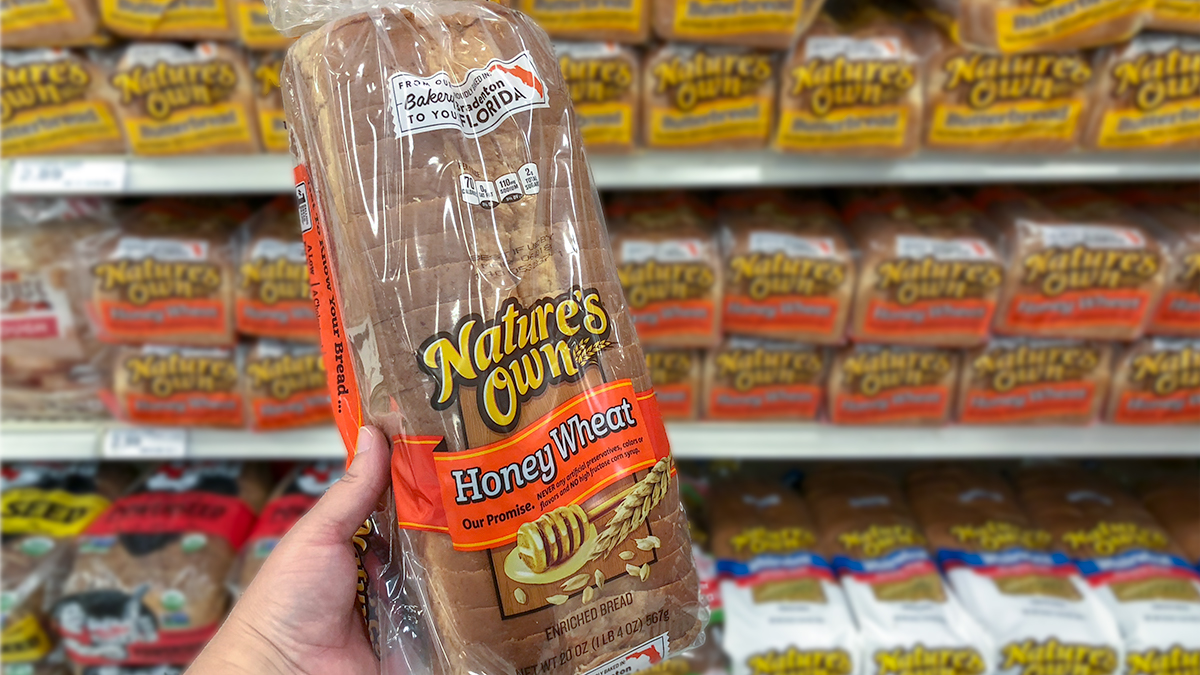 Bread is probably the worst and most common food to avoid on a ketogenic diet because it's full of carbs! A plain bagel can have as many as 48 grams of carbs (with only 4 grams of fiber).
Bread, Pasta, Rice, & Grains to avoid:
Pasta
Quinoa
Rice
Grits
White or Whole-wheat bread
Gluten-free bread
Flour or corn tortillas
Bagels
Croutons
Bread crumbs
White or wheat flour
Granola
Cereal
Oats
Potato chips
Crackers
While it's not technically a food, beer should also be avoided given most brews are made from grain and barley and contain a hefty amount of carbs per glass!
---
Some Gluten-Free Foods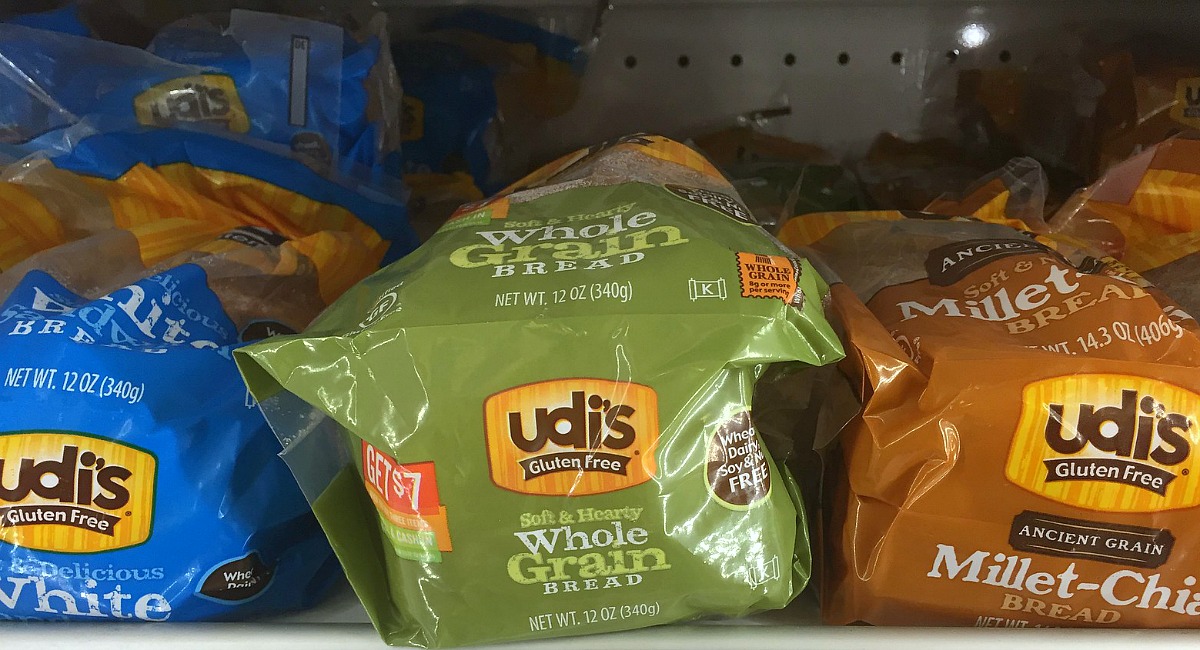 Don't think that just because it's gluten-free means it's carb-free. Oddly enough, these processed foods can often have more carbs than the non-GF versions! Even Trader Joe's often-touted cauliflower pizza crust is loaded with carbs.
Processed gluten-free foods to avoid:
Gluten-free bread
Gluten-free muffins
Gluten-free bagels
Gluten-free waffles
Give almond or coconut flour a try in your low-carb recipes. Lina's Fat Head pizza crust recipe uses Bob's Red Mill almond flour and it's SO good. 🍕
---
Fruit & Fruit Products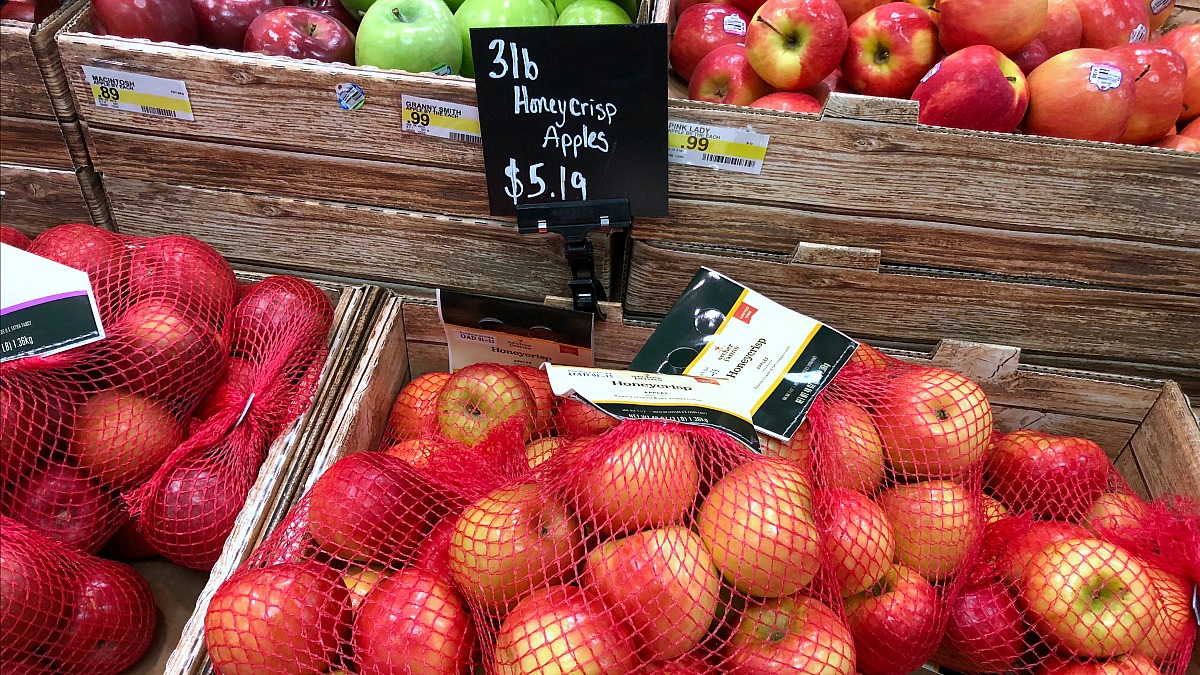 For some diets, fruit is essential. Keto is not that diet – mainly because many fruits contain a lot of sugar that can totally throw you out of ketosis. A medium-sized apple can have as many as 14 grams of sugar!
Juices go hand in hand with fruits as a keto no-no, especially since fruit juices contain so much sugar and so little fiber. Even unsweetened or 100% juice varieties can have over 20 grams of sugar in one cup! Yikes!
Fruits & fruit products to avoid:
Bananas
Raisins
Dates
Mangos
Pears
Apples
Oranges
Pineapples
Grapes
Jams or jellies with added sugar
Fruit snacks, cups or bars
Any fruit or vegetable juice
---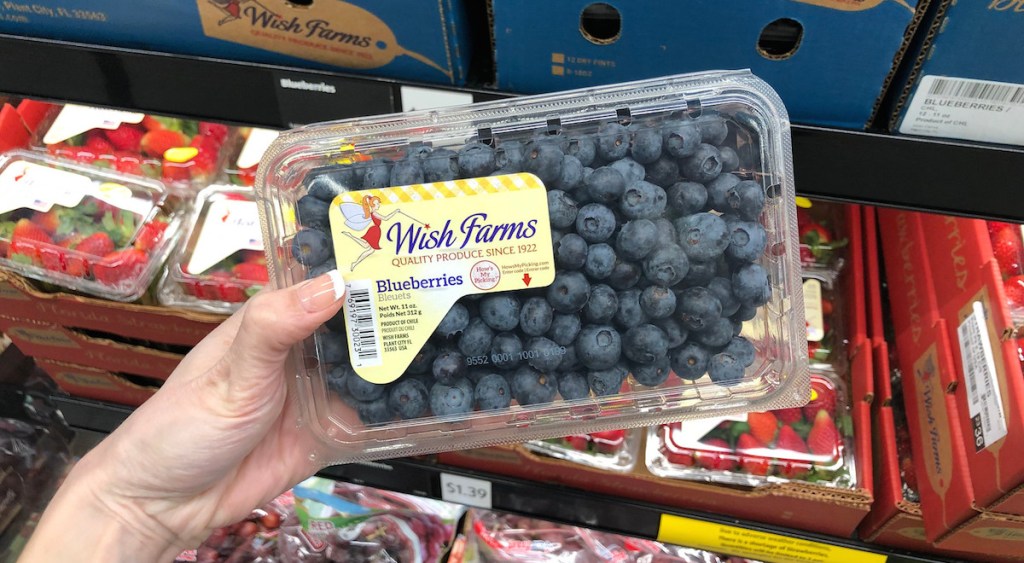 On the plus side, some berries (like blueberries) are lower in sugar and higher in fiber than other fruits. As a result, these are fair game to eat in moderation.
---
Refined Fats & Oils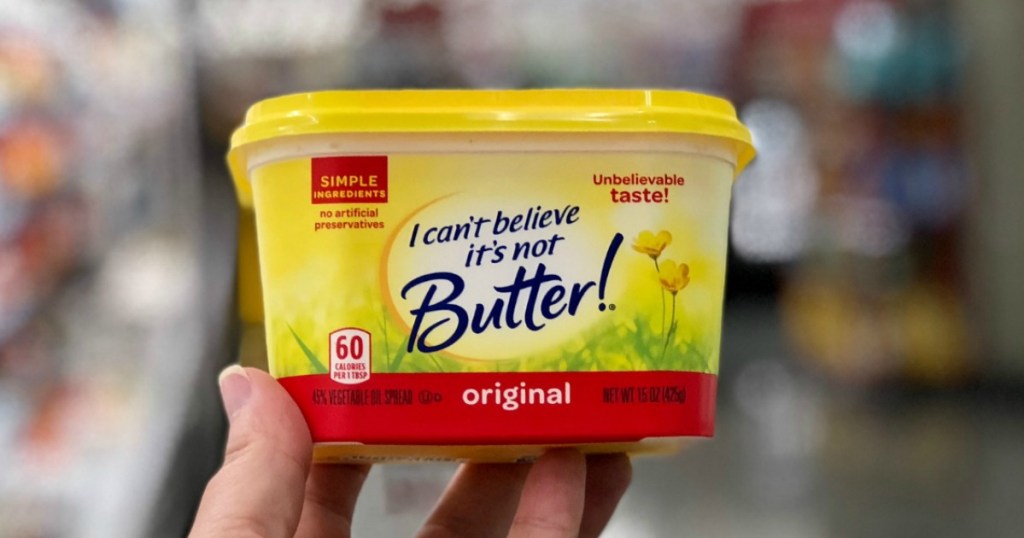 While it might be a little confusing since fats are great for keto, avoid refined and processed trans fats, since these can lead to some major health risks, like heart disease, cancer, reduced HDL cholesterol, or increased LDL cholesterol. They can be bad for your gut health as well.
Trans fats to avoid:
Spreadable butter alternatives
Sunflower oil
Canola oil
Corn oil
Margarine – More so ones that are made with canola oil or other trans fats. Some brands make their margarine with extra virgin olive oil or even avocado oil, making those options a little more keto-friendly! That said, butter is BEST!
---
So what fats and oils should you be using? We LOVE Kerrygold butter, and it even comes in a spreadable tub if that's more convenient for your lifestyle (pick it up at Costco, Sam's Club, or ALDI for the lowest price!). Extra virgin olive oil, coconut oil, avocado oil, and nut oils are all great oil varieties to use in your cooking.
---
Sugars & Natural Sweeteners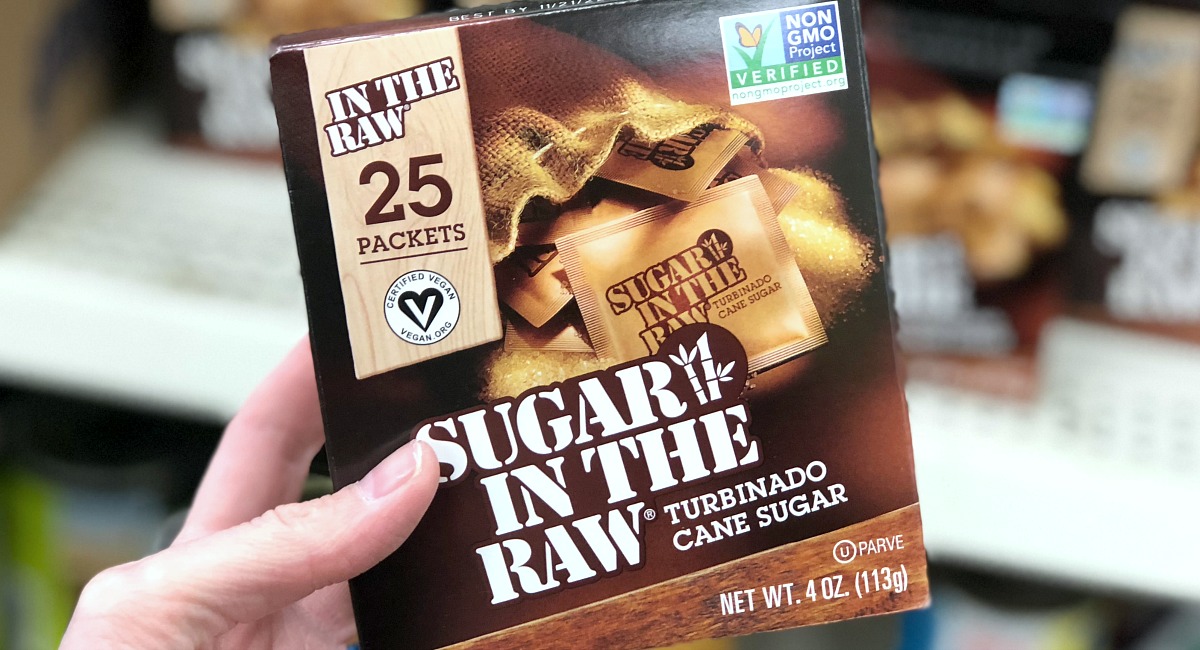 You probably already know by now that sugar is off the table, but don't be fooled by the "natural" alternatives as they contain just as many carbs, if not more!
Sugars & sweeteners to avoid:
White sugar
Brown sugar
Maple syrup
Agave nectar
Honey
Do your own research regarding sweeteners like Aspartame, Acesulfame, Sucralose, and Saccharin, which have been linked to potential health issues. If you prefer baking at home, check out some of our favorite keto sweeteners for all of your favorite sugar-free desserts!
---
Certain Vegetables & Tubers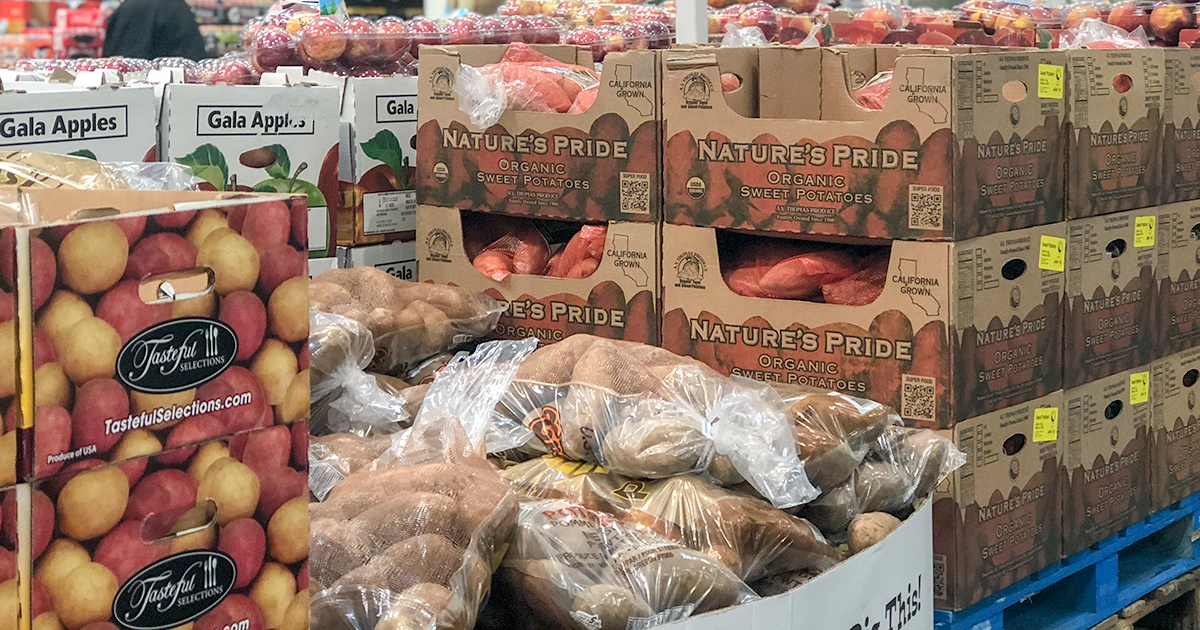 While some vegetables and beans can have high amounts of fiber, they're also loaded with carbs. Legumes can also be hard for your gut to digest due to lectins and phytates.
Vegetables & tubers to avoid:
Potatoes
Sweet potatoes/yams
Beets
Peas
Carrots
Corn
Root vegetable chips
---
Low-Fat & Fat-Free Dressings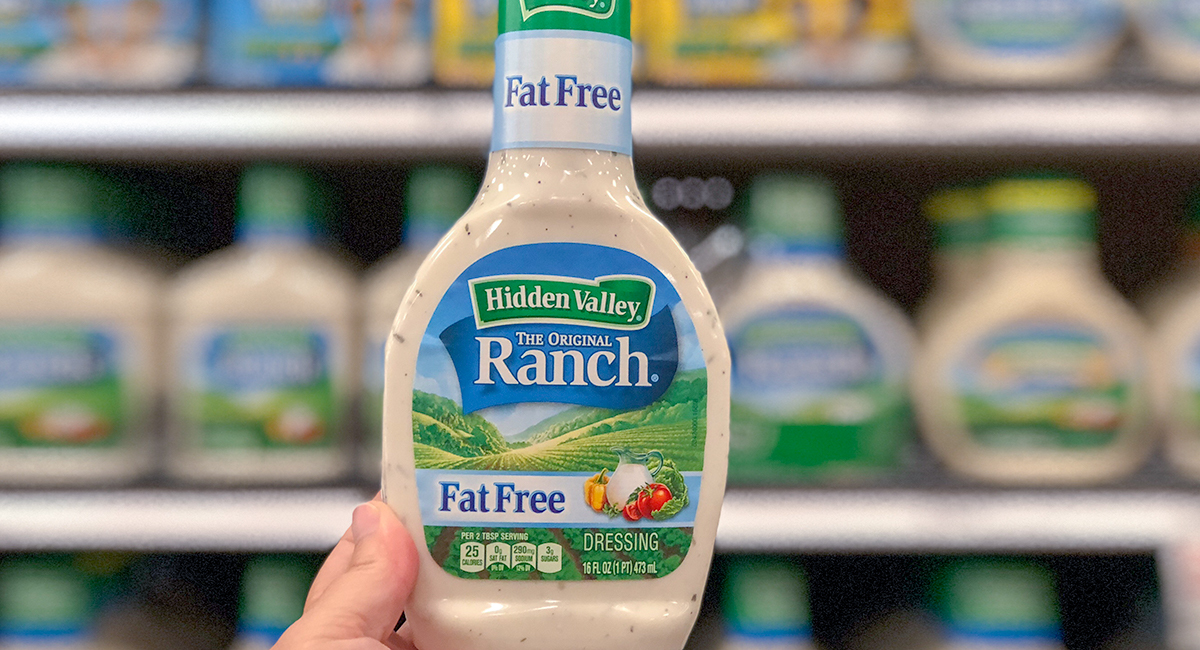 It's common to see "fat-free" labels and assume the product will be healthier. That's not the case on keto! You want to take in full-fat products. Two tablespoons of fat-free ranch dressing can have up to 11 grams of carbs, whereas the full-fat counterpart have only 2 grams. Low-fat and fat-free items tend to be sweetened with added sugar.
Salad dressings to avoid:
Fat-free French dressing
Fat-free Ranch dressing
Fat-free Thousand Island dressing
Fat-free Caesar dressing
An even healthier alternative is a splash of vinegar and extra virgin olive oil, which is a heart-healthy combination and can promote weight loss.
---
Condiments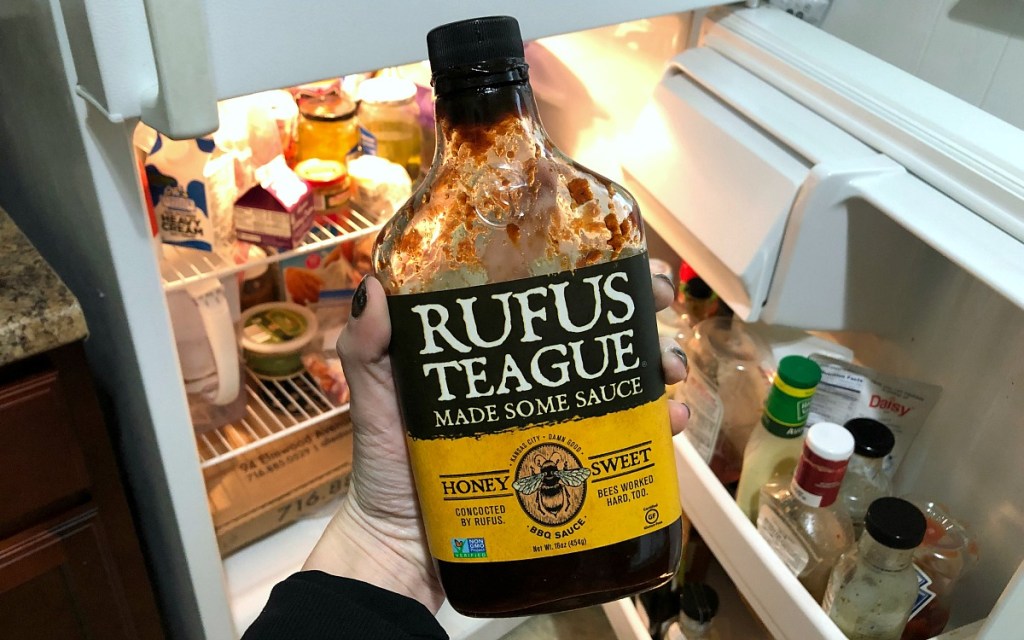 Condiments are very sneaky with all of the added sugar and carbs thrown in. Skip the high-sugar ones and choose keto-friendly options like mustard and mayo!
Condiments to avoid:
Ketchup
BBQ sauce
Honey mustard
Teriyaki Sauce
Low-fat salad dressings (such as vinaigrettes or other sweetened dressing)
Maple syrup
Honey
---
Certain dairy products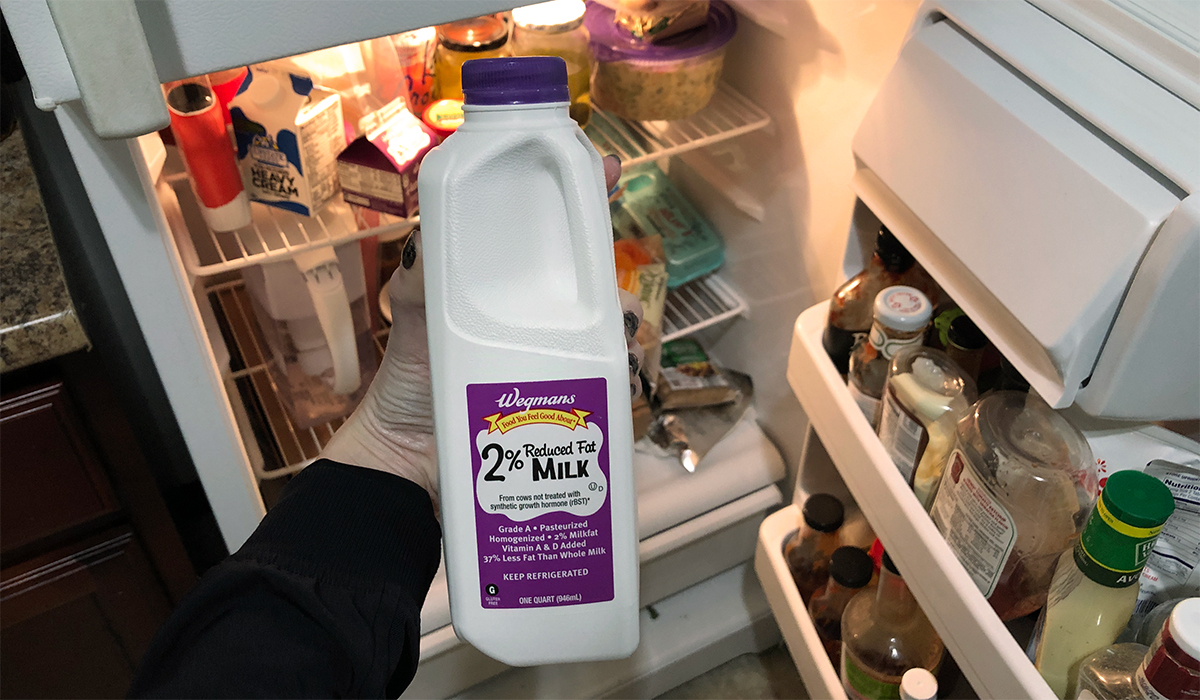 Milk can be a great source of nutrients, but it's better to avoid it due to its higher sugar content (lactose). Stick to whole milk, half and half, or heavy cream in small amounts in applications like coffee.
Dairy to avoid:
Yogurt with added sugars
Low-fat cow's milk
For more typical 'milk' applications, consider nut milk. Unsweetened almond milk has 0 grams of carbs, 3 grams of fat, and 1 gram of fiber. Just be sure to watch out for additives like carrageenan.
---
Sweets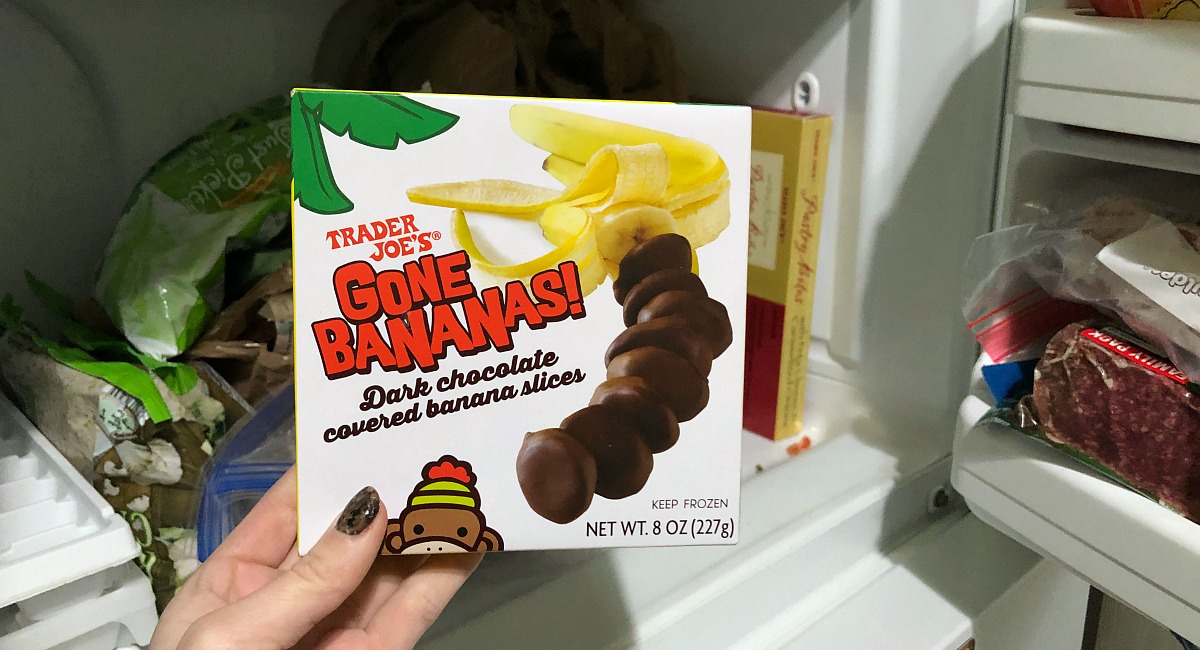 This is a no brainer! While we all love candy and all of the sweet things in life, they are filled with sugar which is a huge no-no for keto!
Sweets to avoid:
Ice cream
Pudding
Jell-O
Frozen Desserts
Cake
Pie
Cookies
Candy
Doughnuts
Pastries
Basically all those yummy treats that are sweetened with SUGAR! 😳 On a positive note, we have so many delicious keto desserts that you can still enjoy!
---
Now what to do with all that food –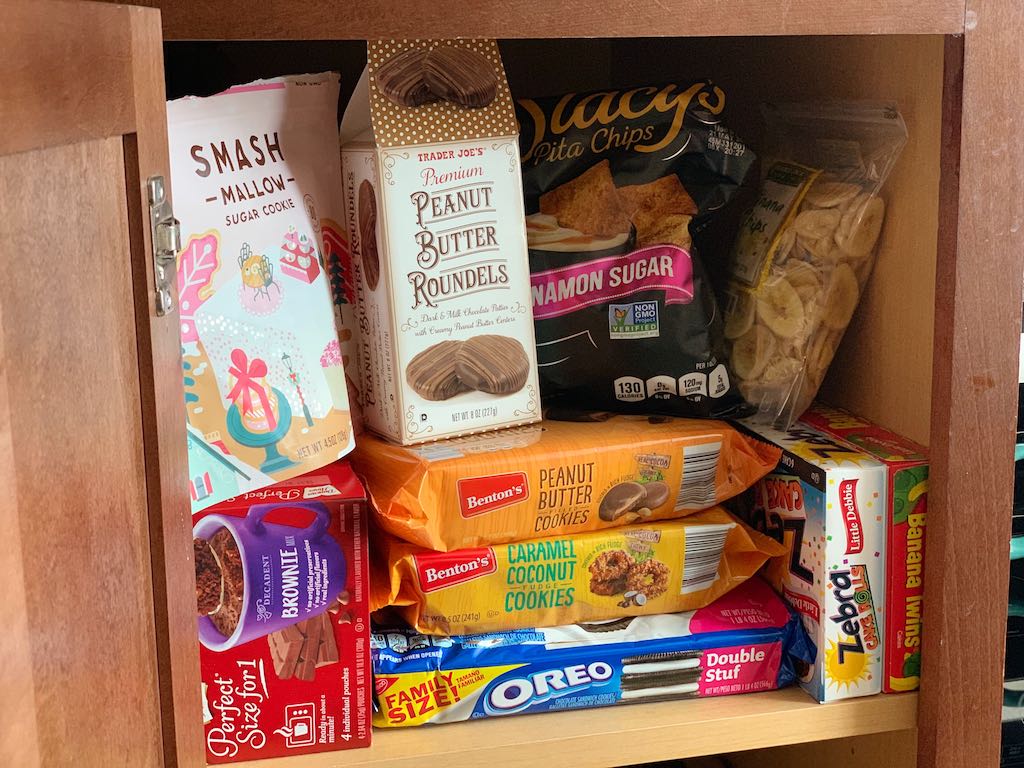 In many cases, purging the foods to avoid on a ketogenic diet could clear out the majority of your cabinets, but it doesn't mean these products have to go to complete waste!
Consider donating unopened non-perishable boxes and cans to a local food shelter. Try to incorporate unopened products into appetizers or other dishes you may bring to an upcoming party. You can also explain to family and friends that certain products no longer fit into your diet to see if they would be willing to take them off your hands.
If space allows, you can dedicate a cabinet or section of the fridge that's simply off-limits to store these foods for non-keto members of your household. There is truly power in the out-of-sight, out-of-mind effect!
Depending on when you plan to start keto, you could try to use up non-keto foods in your weekly cooking so they don't go to waste—while still being mindful that you're not eating 12 granola bars in a day. And when all else fails (and there is absolutely nowhere else to direct these products), toss them in the trash. Remember, you'll be better off without these carb-heavy products, and you're well on your way to a fulfilling, fat-fueled life!