The Best Keto Yogurts to Buy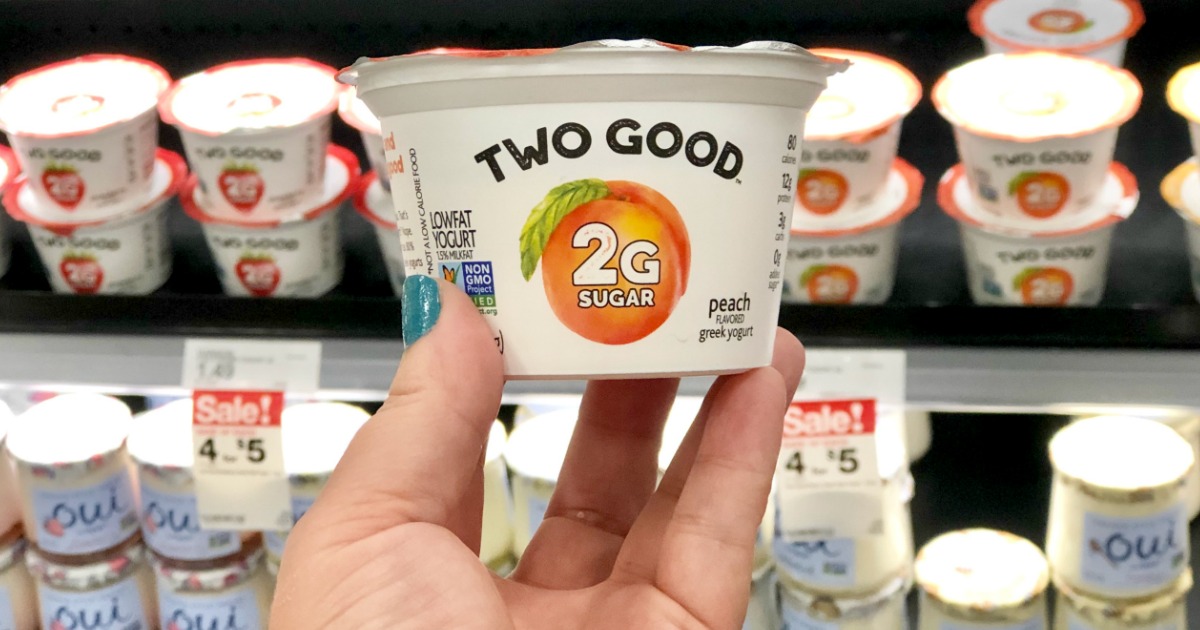 Yes, you can still enjoy yogurt while sticking to your keto diet!

If you're like us, you're always looking for quick keto breakfast options and snack ideas. While yogurt is typically a "diet" go-to staple, it's not as straight forward when it comes to a ketogenic diet. Most brands of store-bought yogurt often contain a ton of added sugar, and lots of ingredients that just don't fit with low-carb living.
How is yogurt made anyway?
Yogurt traditionally is made by adding active/live cultures and friendly bacteria to milk. The cultures then convert the milk sugars aka lactose into lactic acid, which thickens the milk to make tangy yogurt.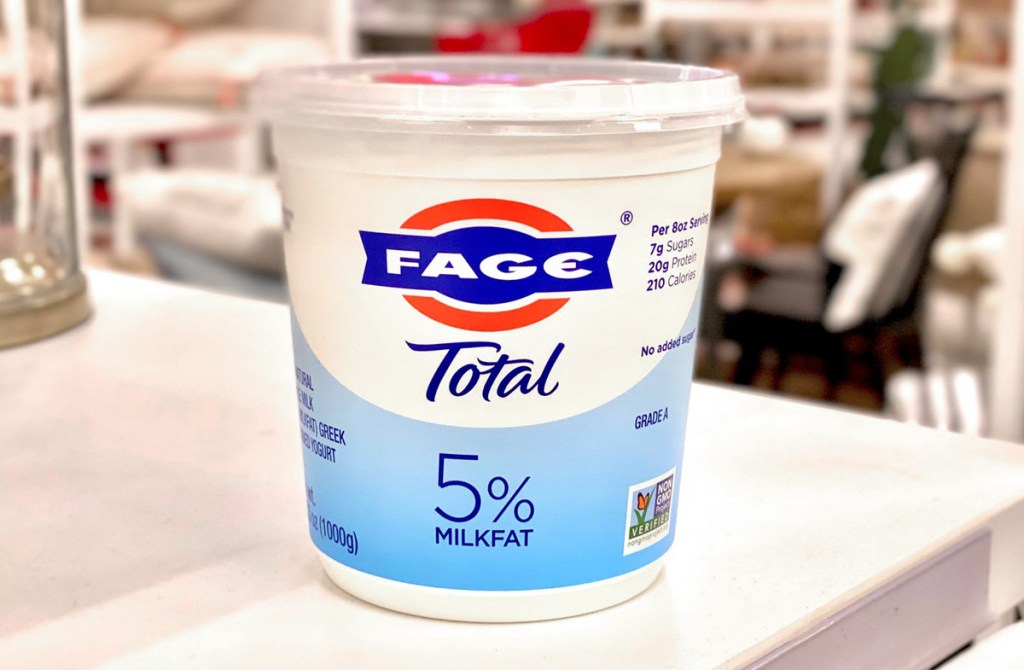 So which store-bought yogurts are keto-friendly?
One of the highest fat options is Fage Total 5% Plain Greek Yogurt, which has 6g of sugar per serving (much lower than most yogurts on the market). It also packs in 10g of fat and a whopping 18g of protein. Fat is an important part of a ketogenic diet, and some of the other low-carb yogurt options (as mentioned below) don't contain as much fat.
For me, the carbs are a little too high as I try and limit my carb intake to around 20 net carbs per day, but it may be a good fit for you depending on how many carbs you typically consume daily.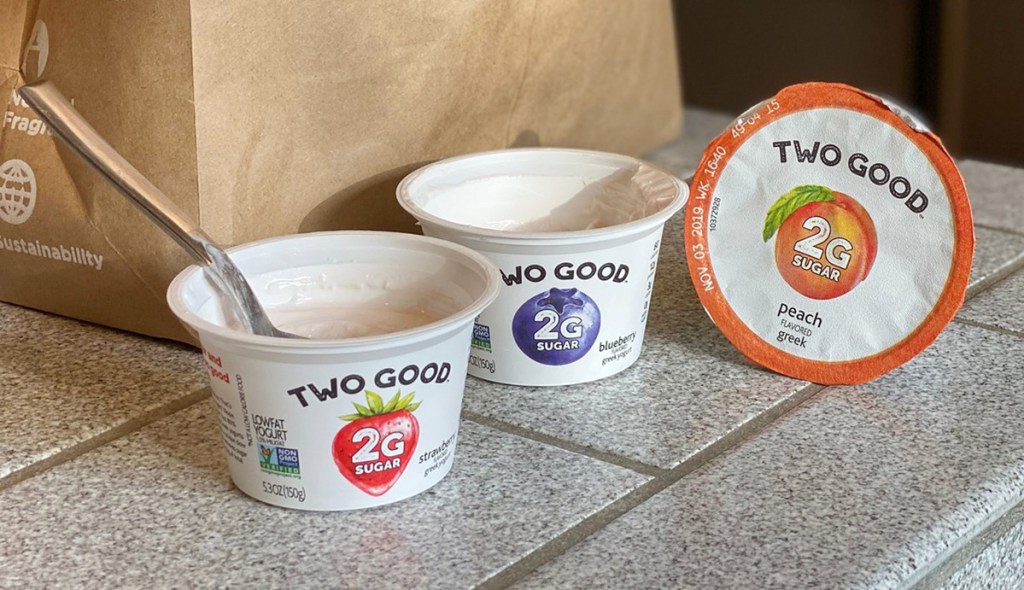 I personally like Two Good Greek Yogurt cups as they contain about 80% less sugar than most store-bought yogurts and are really good! Two Good Greek Yogurt is made with a unique slow straining process that removes sugar from the milk for an end result of 2g of total sugar in each 5.3oz cup and just 3g of carbs.
To keep things real since we've all got different taste buds, Collin and Stetson gave Two Good Yogurt a try and they thought it should be called Too Bad Yogurt and were not fans! 🤣 From Collin – "It's got a chalky taste with no real flavor and I'm not a fan of the low-fat milk ingredients."
However, Michelle from our Hip2Keto team, also loves Two Good Yogurt like me, so it's a 50/50 split vote. Let us know in the comments if you've tried it and what you think.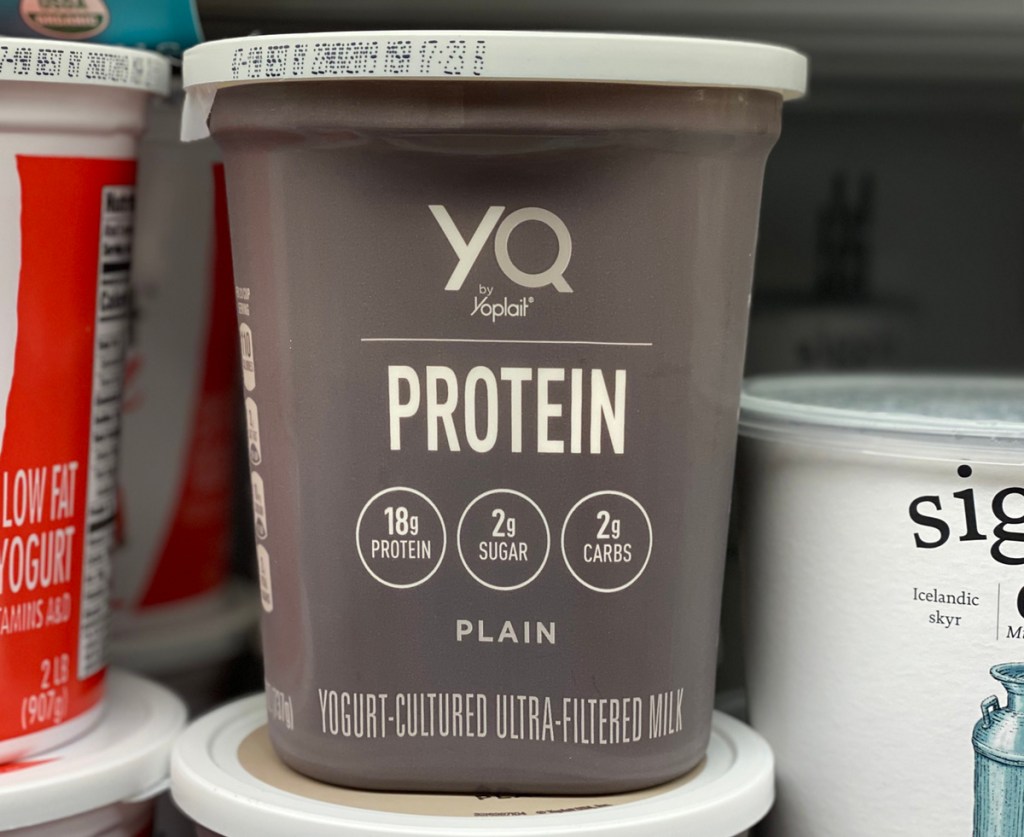 Finally, one other low-sugar option is YQ by Yoplait Yogurt coming in at just 1g of sugar and 2g of carbs! I haven't had the chance to give this one a try yet, but plan to soon!
Here's a nutritional comparison of popular store-bought, low-sugar yogurt brands: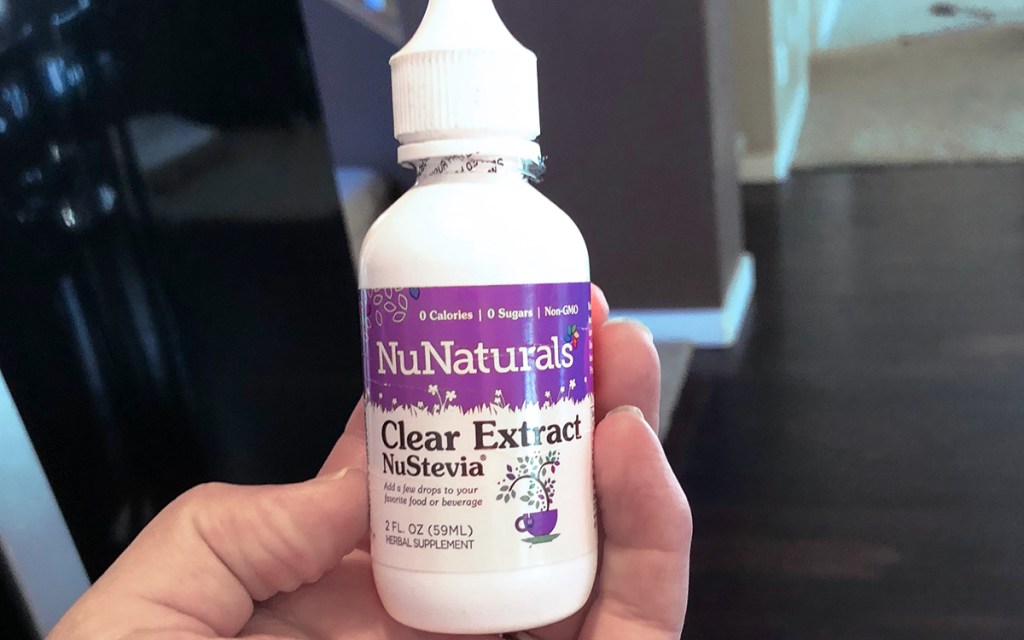 Want to sweeten up your yogurt?
Consider adding a few raspberries or strawberries to make your yogurt a little sweeter while keeping the carb-count under control. A half a cup of raspberries is only 3 net carbs!
I'm also a fan of adding a few drops of liquid stevia to plain yogurt to take away some of the bitterness and make it sweeter. Lakanto Monk Fruit Flavored Maple Syrup is also yummy to add to yogurt. It's just 1 net carb and oh so delicious!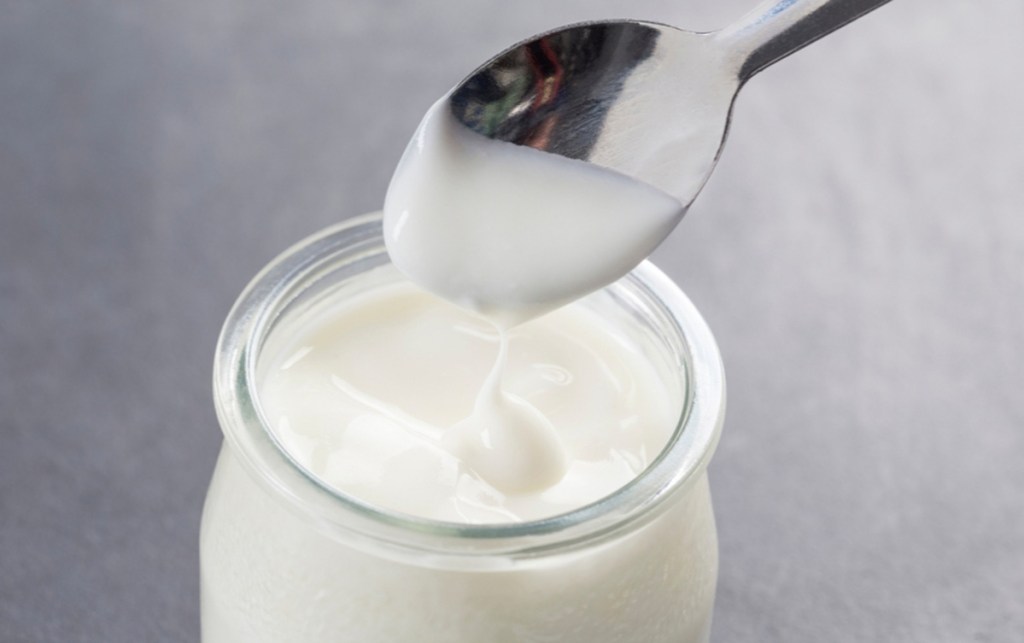 Want to make your own keto yogurt? 
Here are a few low-carb yogurt recipes we've spotted on Pinterest…
---