5 Easy Make-Ahead Keto Lunch Ideas – Meal Prep Like a Pro!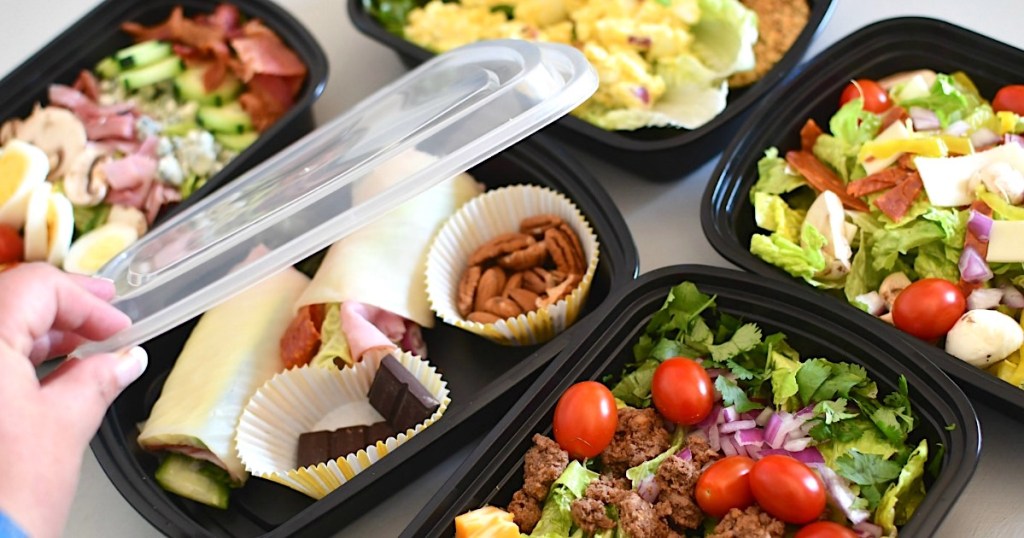 Want some meal prep inspiration for keto lunches?
No need to stress over what to pack for simple weekday lunches! If you pack lunch for work, or simply want to stock the fridge with some delicious options when hunger strikes, these keto meal prep ideas are for you.
On a side note, I also shared a few super easy keto school lunch ideas if you're looking for additional make-ahead meals.
Compiling meals ahead of time (possibly on the weekends) will ensure that you have lunches ready to go. Making that time to meal prep really does help with staying on track and sticking to keto nutritional goals!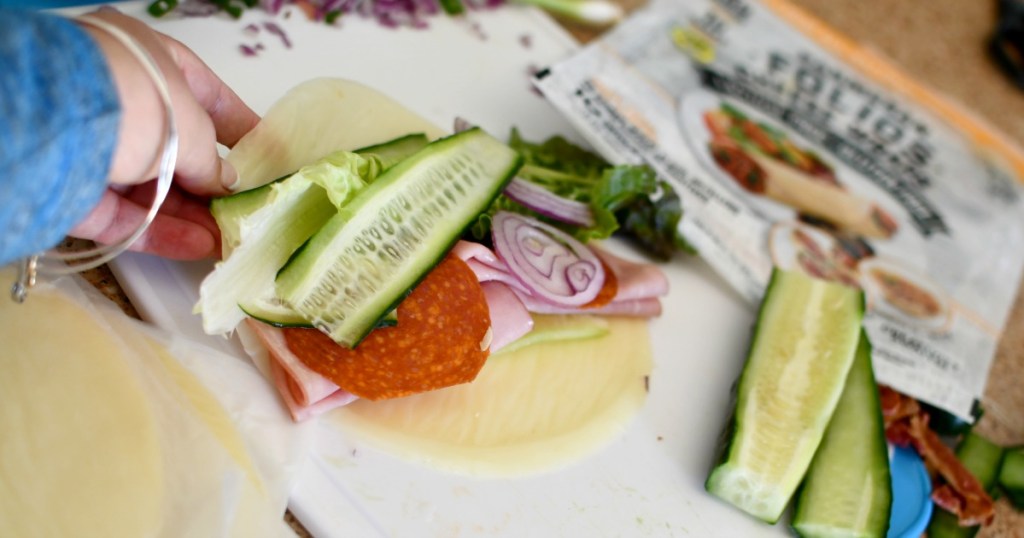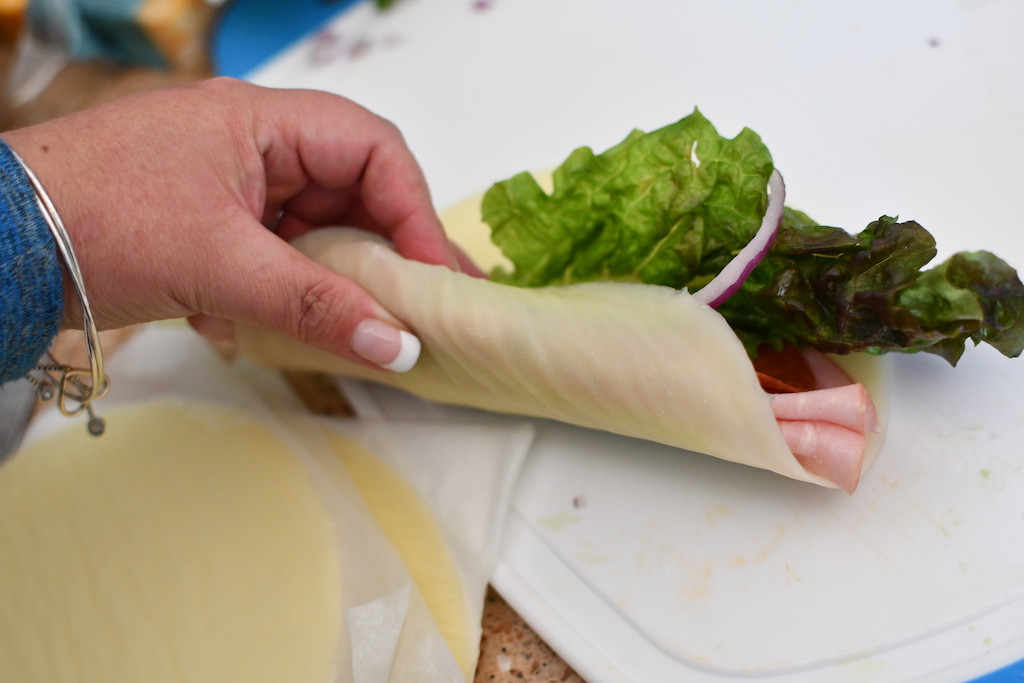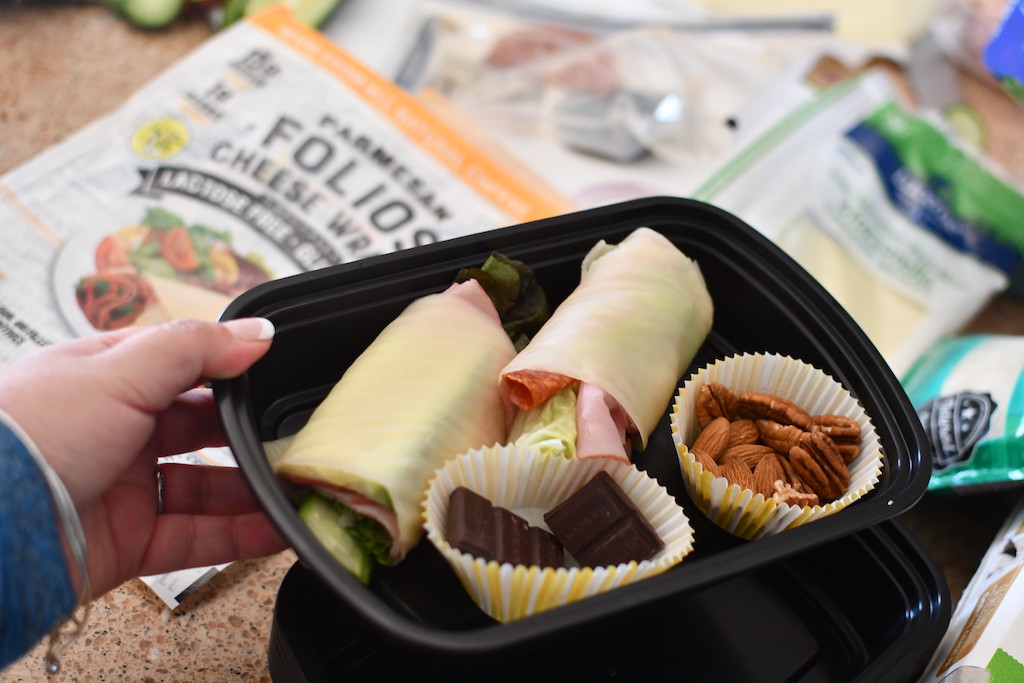 The great thing about eating keto is you can always turn to meat and cheese options that are filling and easy to grab and go. I personally enjoy hearty salads that can simply be packed to go with dressings on the side.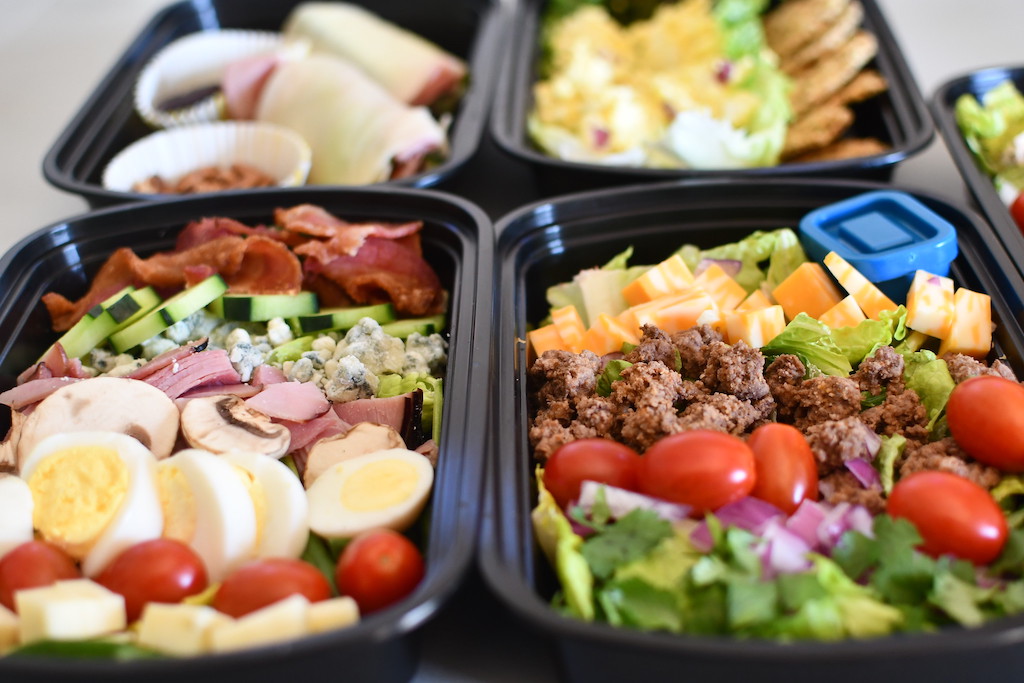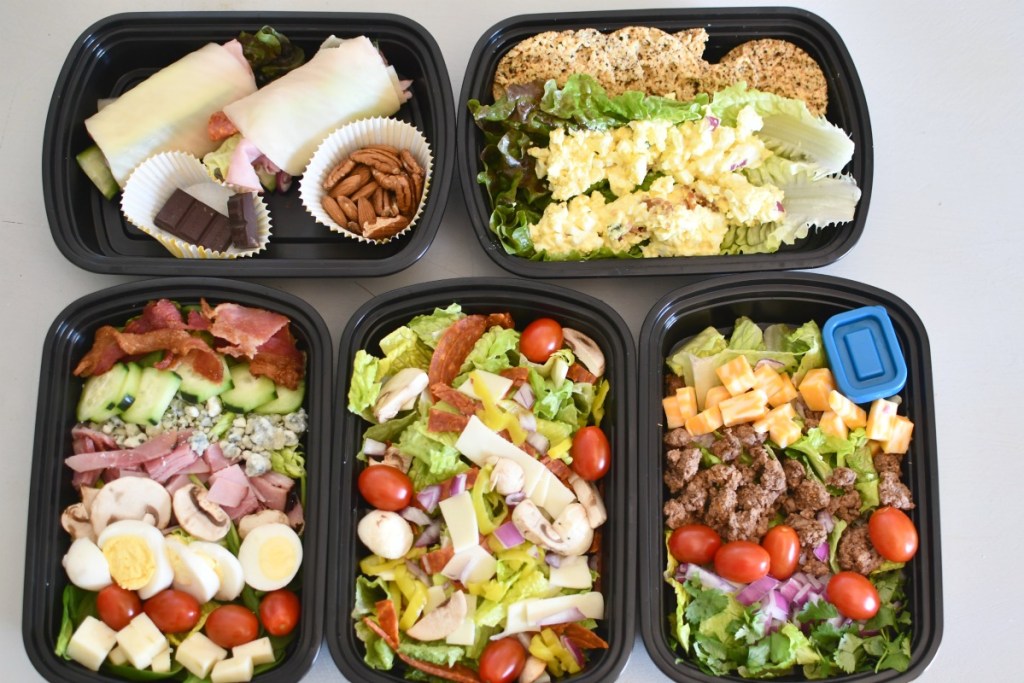 Check out these 5 easy make-ahead lunch ideas below. You'll be keto ready when hunger strikes!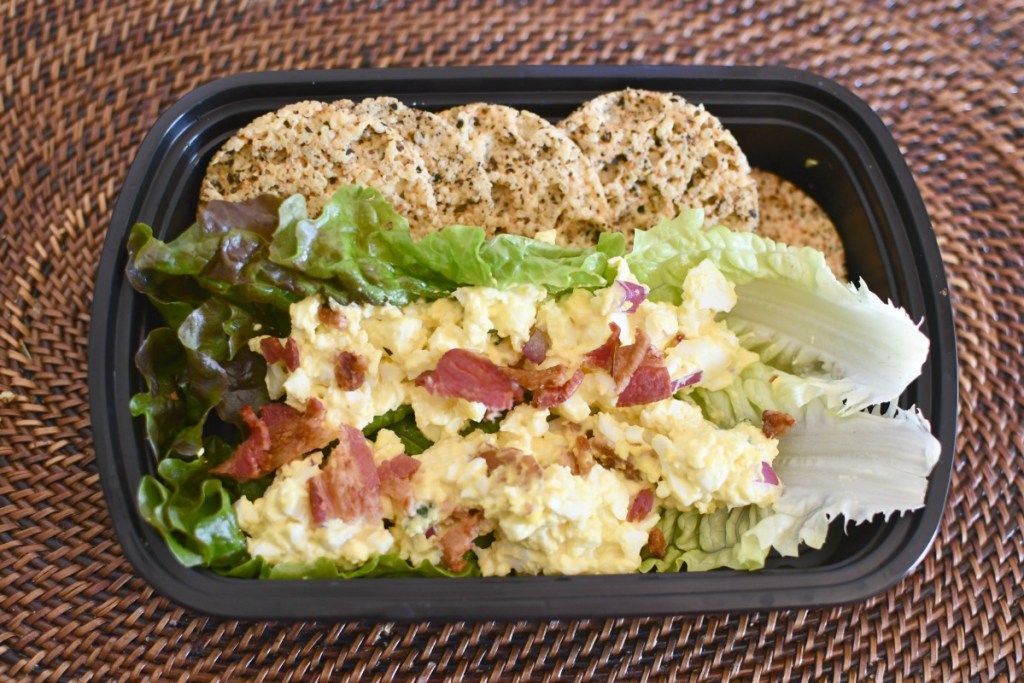 1. Bacon Egg Salad
Creamy homemade egg salad with bacon is a super easy protein-packed option that stays fresh in a covered container. To make things even easier, I made hard-boiled eggs without even boiling water with this awesome air fryer method! I've served it on top of lettuce for an easy lettuce wrap, and also included some parmesan crisps for dippers.
---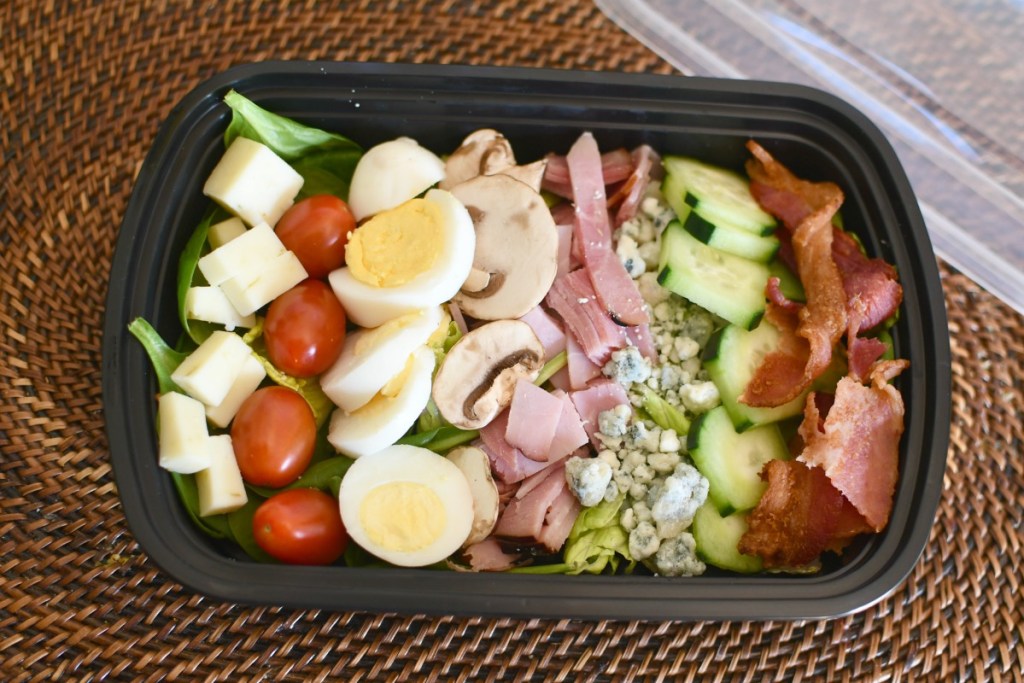 2. Meat and Cheese Chef Salad
Use up the miscellaneous meats and cheeses in your fridge to compile a yummy chef salad. I sprinkled a few bites of cubed pepper jack cheese, cherry tomatoes, hard-boiled eggs, mushrooms, ham, blue cheese, cucumber slices, and bacon, over lettuce.
---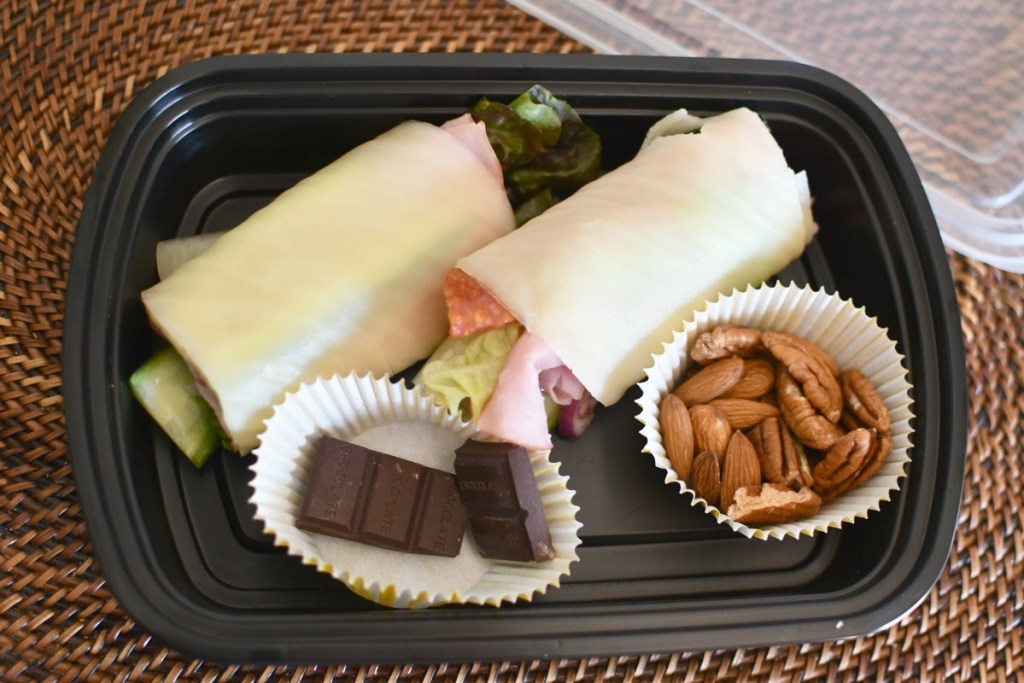 3. Cheese Wrap Bento Box
Folios parmesan cheese wraps from ALDi, Costco, and other stores (or make your own) make an excellent grab and go meal if you wrap it up with deli lunch meat, lettuce, onions, tomatoes, and cucumbers like I did above. I added some almonds, walnuts, and even a couple pieces of a Lily's chocolate bar for a sweet treat. You could easily add some fresh berries or other small snack options instead.
---
4. Pizza Salad To Go
This hearty pizza salad is full of delicious meat, cheese, and bright veggie toppings, and bursting with lots of bold flavors from our 5-minute homemade keto Italian vinaigrette dressing. It's a perfect lunch prep salad because you can make a small one serving version, or make a whole batch for various meals throughout the week.
---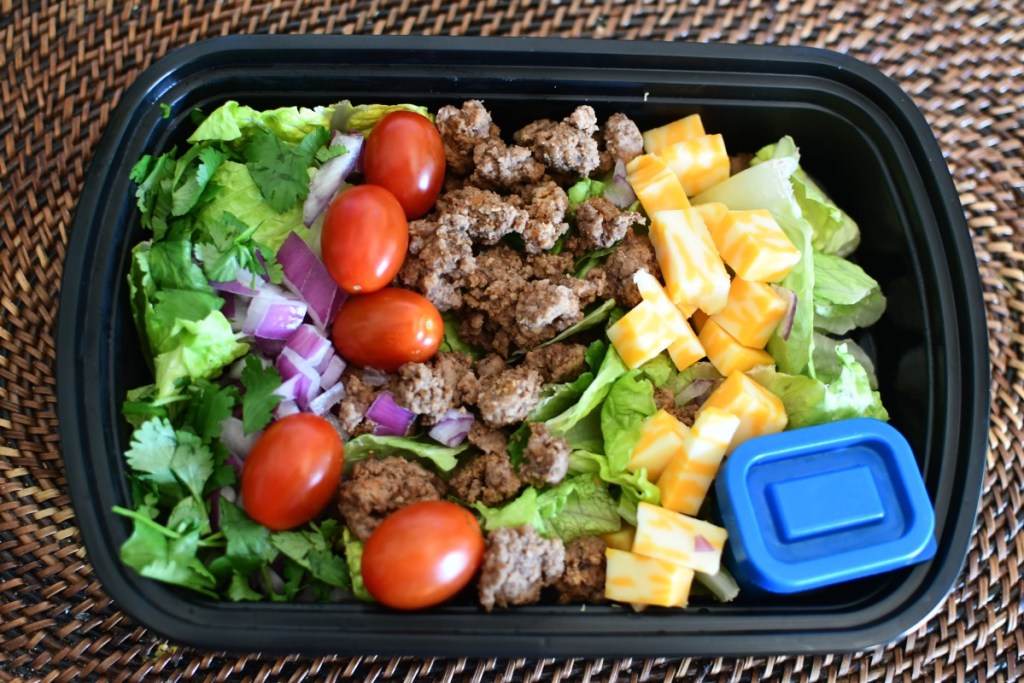 5. Keto Cold Taco Salad
I love this easy taco salad idea because I always seem to have a little extra taco meat leftover. Here's a smart way to use it over lettuce, and with toppings like cheese, cherry tomatoes, onions, and chopped fresh cilantro. Serve it up with some salsa and dressing on the side for a yummy lunch!
---
Easy lunch meal prep idea: Reheat leftovers from dinner!
This idea is my most favorite and obviously the easiest idea! I enjoy utilizing meals that I can heat up the next day and are still great tasting and satisfying. The meal above is leftover from a cauliflower rice skillet meal and was super tasty warmed up the next day.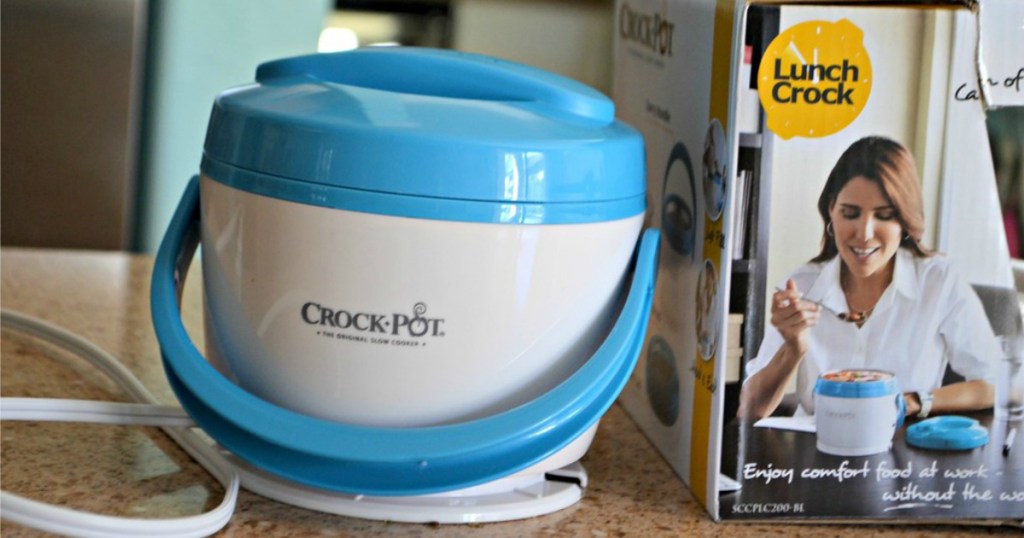 When reheating leftovers, you can warm your food while you work or whenever you're looking for a hot meal away from home with our team's favorite lunch crock! Even better, the inner container is removable making it easy to clean.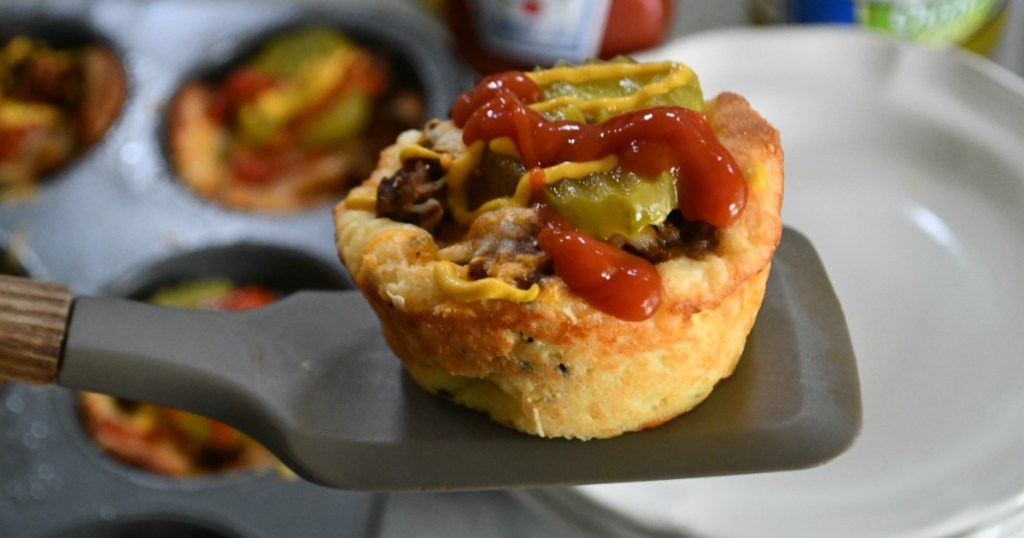 ---
Prep ahead breakfast using this genius freezer method for breakfast burritos!