Watch for These Keto Cheese Wraps at ALDI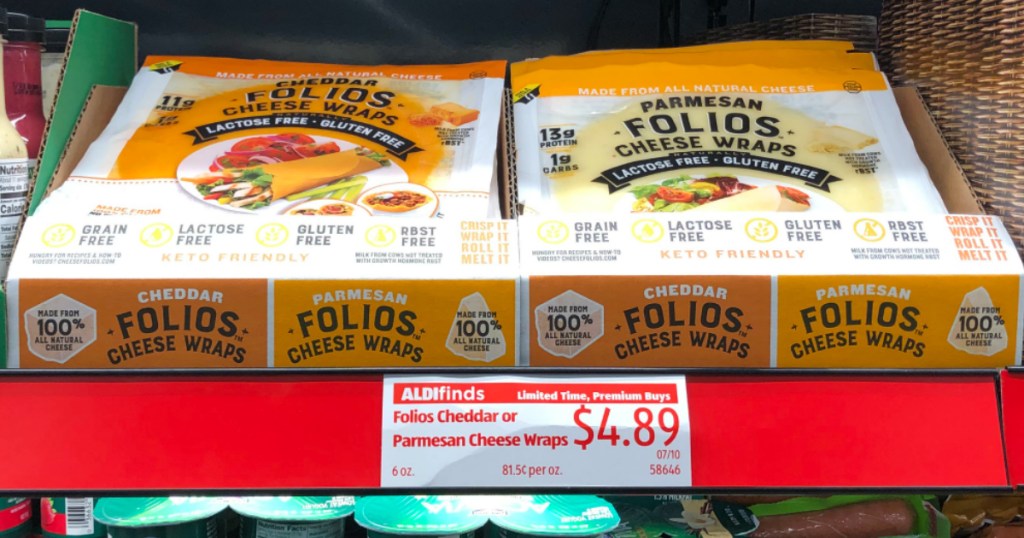 Oh, how we love ALDI! 😍
In addition to being a vital stop in your frugal grocery shopping game, ALDI is a must-visit store for keto finds! Not only do they always offer amazing prices on keto basics, but they introduce new finds each week. 🙌🏻 And we are so excited to finally find the popular and keto Folios cheese wraps everyone has been raving about!
So, if you have an ALDI nearby, be sure to keep your eyes peeled for these yummy wraps, available in Cheddar and Parmesan varieties. They're priced at just $4.89 per package! Note that this product is available for a limited time only, so be sure to keep your eyes peeled the next time you're shopping at ALDI.
Nutrition (1 wrap): 13g Fat | 0g Net Carbs | 12-14g Protein | 180 Calories
---
Want to make your own cheese taco shells? Check out this recipe!