Keto Pigs in a Blanket Using Fathead Dough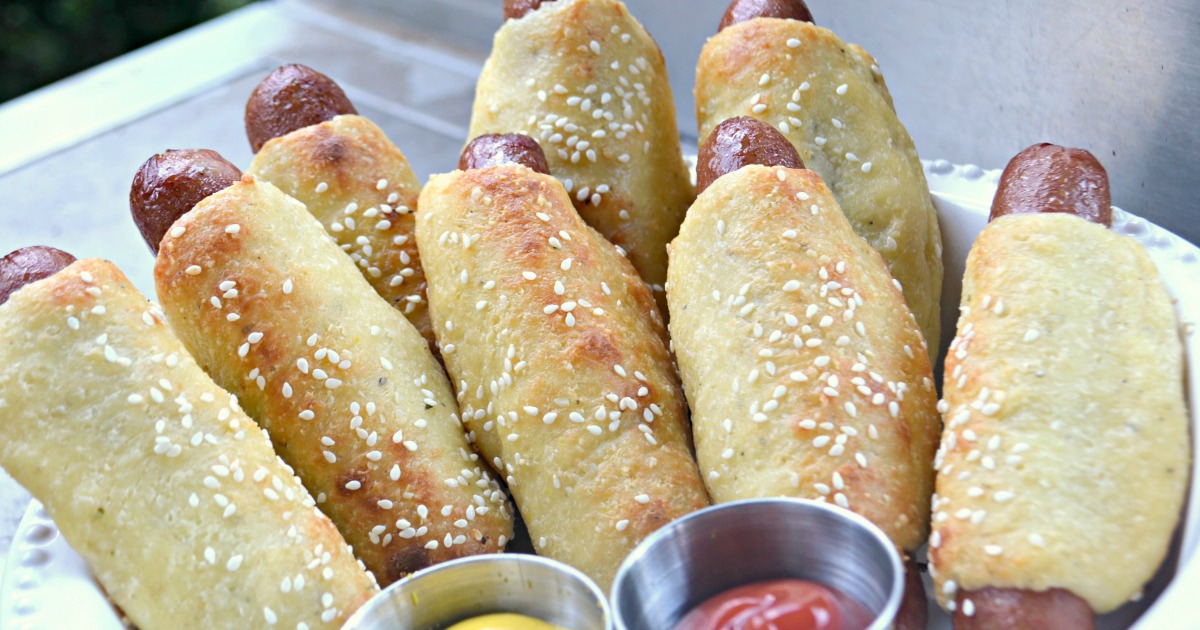 This recipe is so good, even the grown-ups go back for seconds!
If you love Fathead pizza crust (the recipe using almond flour and mozzarella cheese), you're already well aware that this crust isn't limited to pizza. It can be made into garlic bread, sandwiches, calzones, and even these keto Pigs in a Blanket using hot dogs or sausages. SO yummy!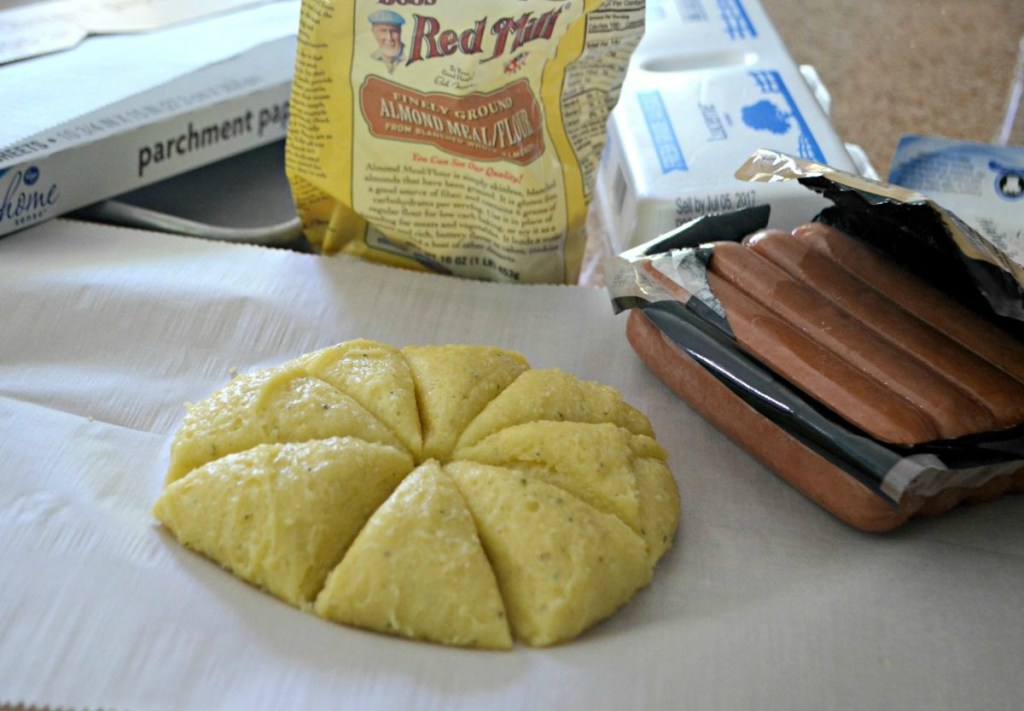 Simply prepare your fathead dough using THIS recipe, divide it into 8 sections, and then wrap them around hot dogs or cooked sausages. It's a fun meal idea that's both yummy and low carb!
Keep these recipe tips in mind when making keto pigs in a blanket:
Most hot dogs come pre-cooked and you don't even need to heat them before popping them in the oven. Plus, the ends will crisp up a bit when they're finished.
Fun reader suggestion: add a small slice of cheddar or American cheese next to your hot dog before you roll it up in the dough for a cheesy keto pig in a blanket!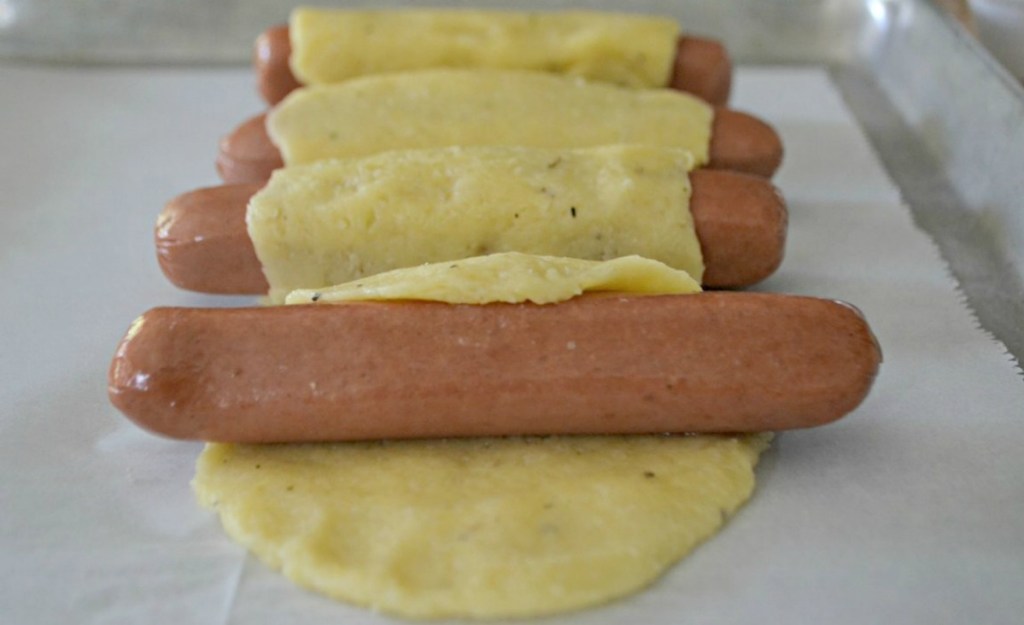 ---
Print
Keto Pigs in a Blanket Using Fathead Dough
yield: 8 SERVINGS
prep time: 15 MINUTES
cook time: 15 MINUTES
total time: 30 MINUTES
This easy recipe uses famous fathead dough for the "blanket". So yummy!
Ingredients
Fathead dough:
1 3/4 cups mozzarella cheese
2 tablespoons cream cheese
1 egg
1/2 teaspoon Italian seasoning
1 pinch salt
For the Pigs in a Blanket:
package of 8 hot dogs
sesame seeds or poppy seeds for topping (optional)
Directions
1
Preheat oven to 425 degrees F.
2
To make Fathead dough:
Combine almond flour and mozzarella cheese in a microwave-safe bowl. Add in cream cheese and cook in the microwave for one minute. Stir and then cook for an additional 30 seconds in the microwave. Then, mix in egg, salt, and Italian seasoning, and stir.
3
Separate dough into 8 sections and roll into balls.
4
Using your hand, flatten and roll each piece of dough around a hot dog.
5
Place on a parchment covered baking pan seam side down. Sprinkle sesame seeds over top, if desired.
6
Bake in the oven at 425 degrees for about 14-17 minutes until dough is cooked and slightly brown.
Nutrition Information
Yield: 8 servings, Serving Size: 1 pig in a blanket
Amount Per Serving: 331.3 Calories | 27.3g Fat | 5g Total Carbs | 1.2g Fiber | 16.5g Protein | 3.8g Net Carbs
---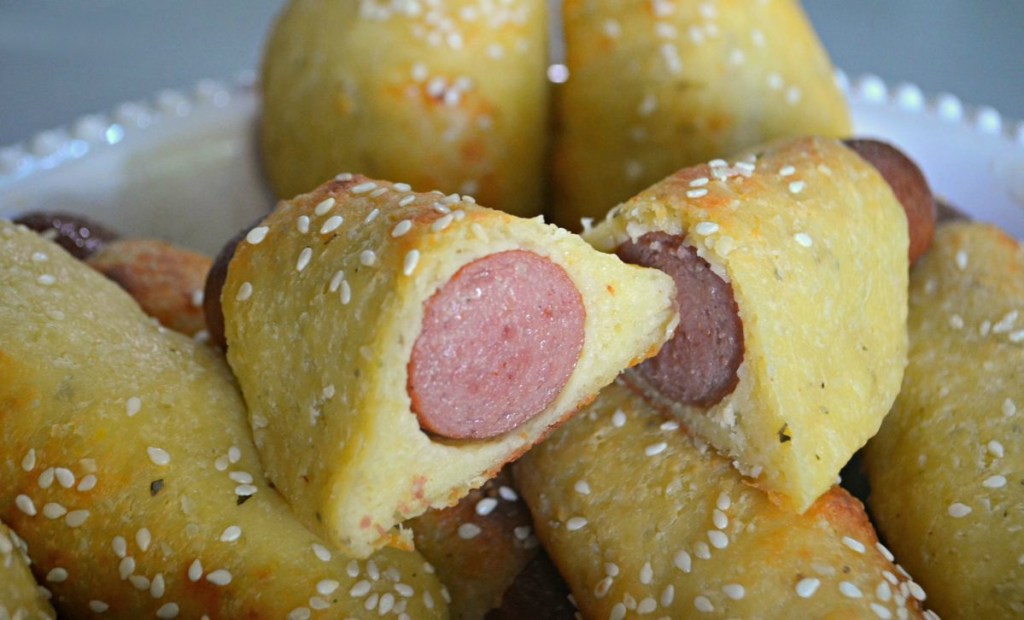 These turned out so TASTY!
The taste and texture are fantastic, and my kids really love them. They reheat nicely for leftovers, and they also make the perfect party food!
---