Low-Carb Bacon, Avocado, & Egg Salad—Meet Your New BAE!
Fall in love with this low-carb bacon, avocado, and egg salad!
With this recipe, you can't go wrong. It's simple to make, affordable, versatile, and come on—who doesn't love egg salad?! It's a lunchtime classic, and for a keto lifestyle, it's a fabulous mid-day-munch staple.
Seriously, this recipe is a winner, whether or not you follow a ketogenic diet. With this in mind, serve this BAE (bacon, egg, and avocado) salad at a family potluck or a picnic with friends. Surely your dish will be a favorite—Bask in the glorious praise! Hail the mighty BAE!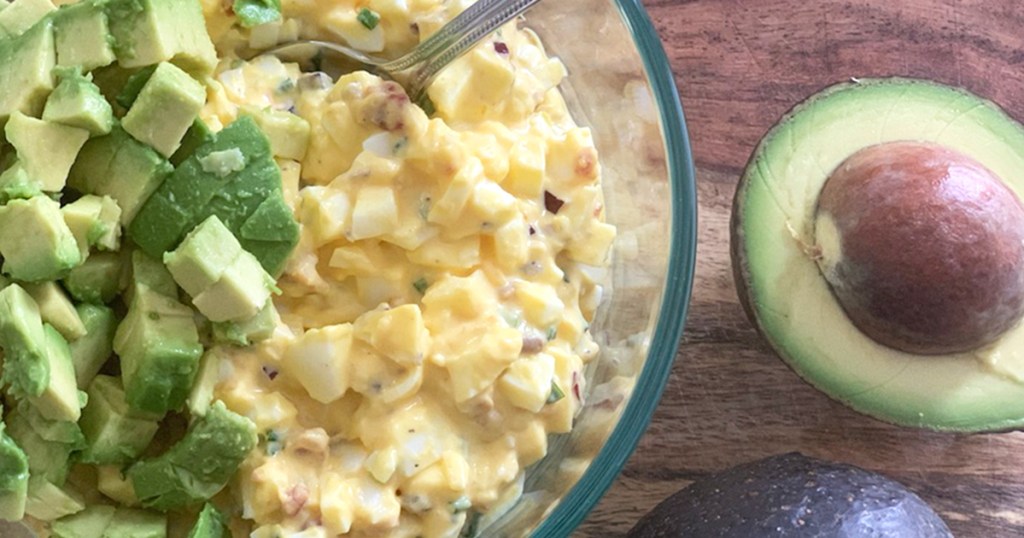 As a child, I can remember my mom making egg salad sandwiches for my sisters and me. Man, could she whip up a mean egg salad sandwich! Consequently, egg salad is one of those recipes that's really hard to screw up. So even if you're a terrible cook, I've got faith that you can achieve greatness with this salad. Prepare to impress yourself!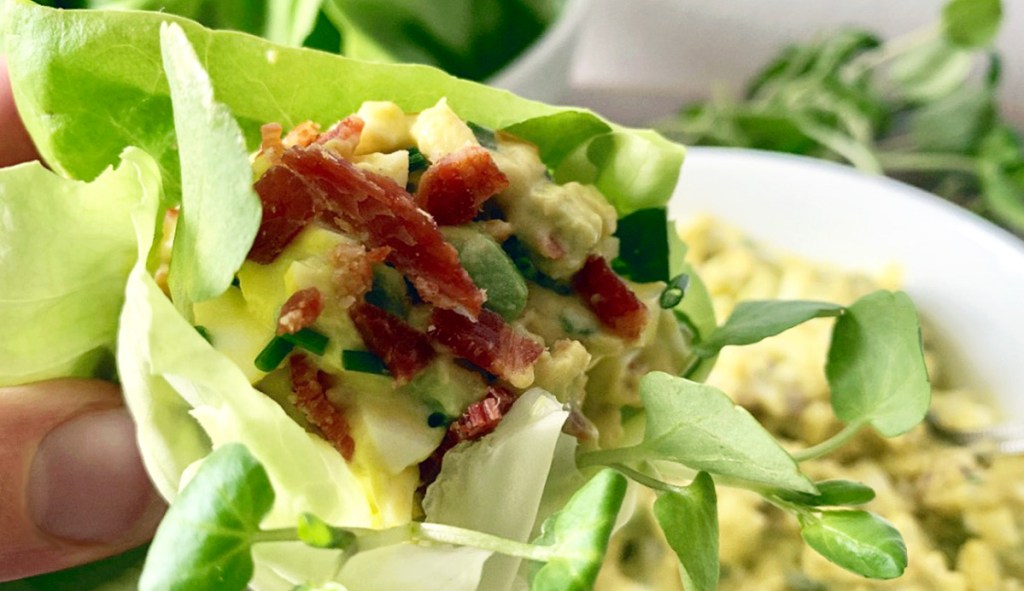 ---
Print
Low-Carb Bacon, Avocado, & Egg Salad
yield: 4 SERVINGS
prep time: 10 MINUTES
total time: 10 MINUTES
With this recipe, you can't go wrong—It's simple to make, super versatile, and tastes amazing!
Ingredients
6 hardboiled eggs, peeled and chopped
3 tablespoons mayonnaise
2 teaspoons fresh lemon juice
1 teaspoon dijon mustard
4-5 grinds fresh black pepper
1/4 teaspoon sea salt
1 1/2 tablespoons red onion, very finely diced
1 tablespoon fresh chives, finely chopped (plus more for garnish, optional)
2 slices bacon, cooked and finely chopped (plus more for garnish, optional)
1 medium avocado, diced
Directions
1
Whisk together mayonnaise, lemon juice, mustard, black pepper, and salt. Combine mayonnaise mixture with chopped eggs. Add onion, chives, and bacon. Fold in avocado.
2
Chill until ready to eat. If desired, serve on bib lettuce with sliced cherry tomatoes and watercress. Top with extra bacon and chives. Enjoy!
Nutrition Information
Yield: 4 servings, Serving Size: about 1/2 cup
Amount Per Serving: 267 Calories | 22g Fat | 5g Total Carbs | 3g Fiber | 12g Protein | 2g Net Carbs
---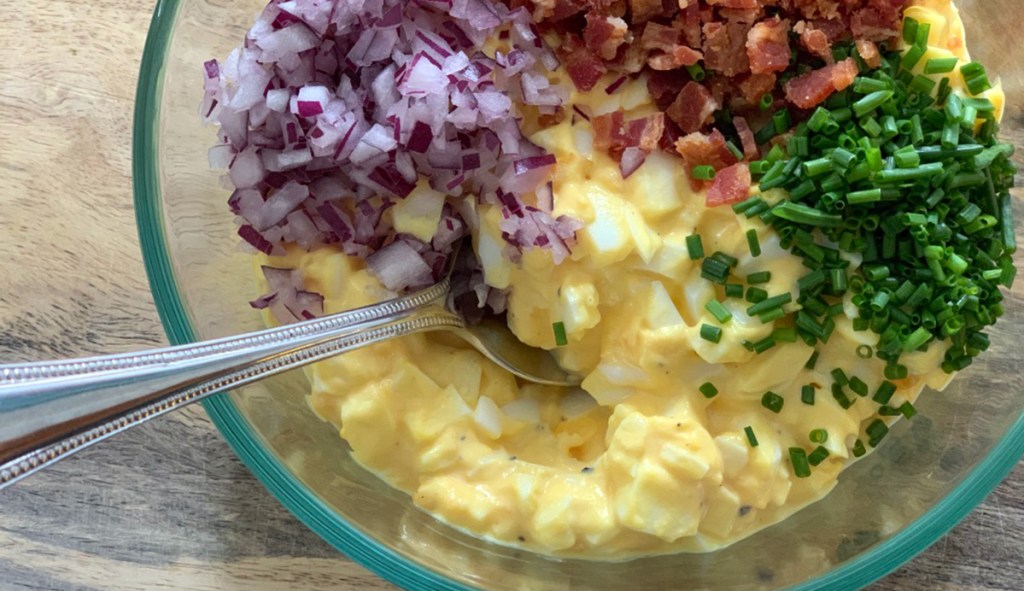 Hip Tips:
Not sure how to make the perfect hardboiled egg? Try these hardboiled egg tips!
For easy, well-cooked eggs every time, check out this rapid egg cooker by Dash.
Be sure to choose a ripe, but not too ripe, avocado. The best way to know if an avocado is good to go? Press your thumb against the avocado—If the avocado gives just slightly against firm gentle pressure, then it's ripe and ready.
Serve this BAE Salad (bacon, avocado, and egg) on a toasted and sliced, open-face keto bagel—the combo is divine!
---