Keto Mississippi Pot Roast (Easy Crockpot Meal Idea)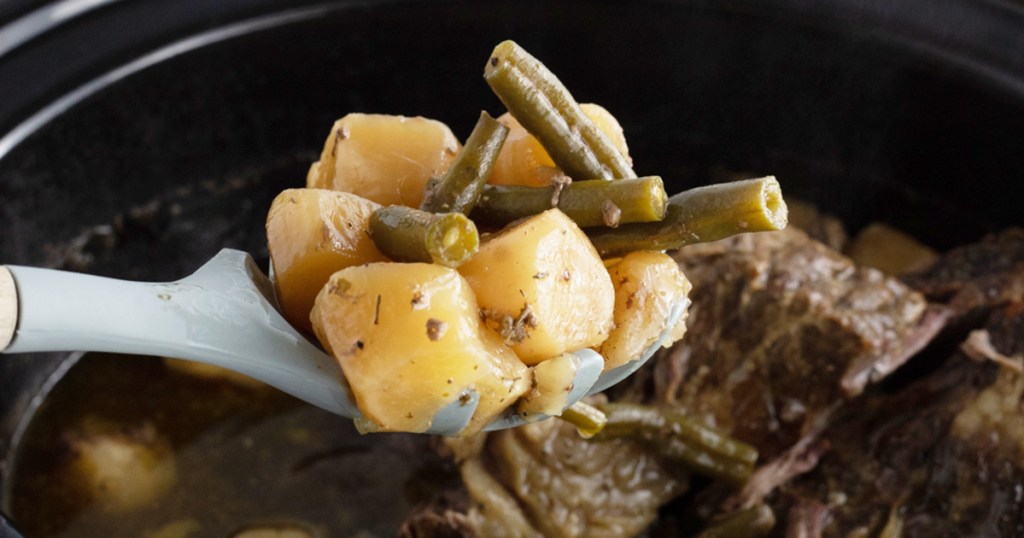 Ready those Crockpots!
A delicious, hearty meal doesn't need to require a ton of leg work. In fact, this comforting keto Mississippi Pot Roast cooks in the Crockpot so you don't have to spend your day monitoring the stove! Better yet, it's low-carb while still being super filling and flavorful.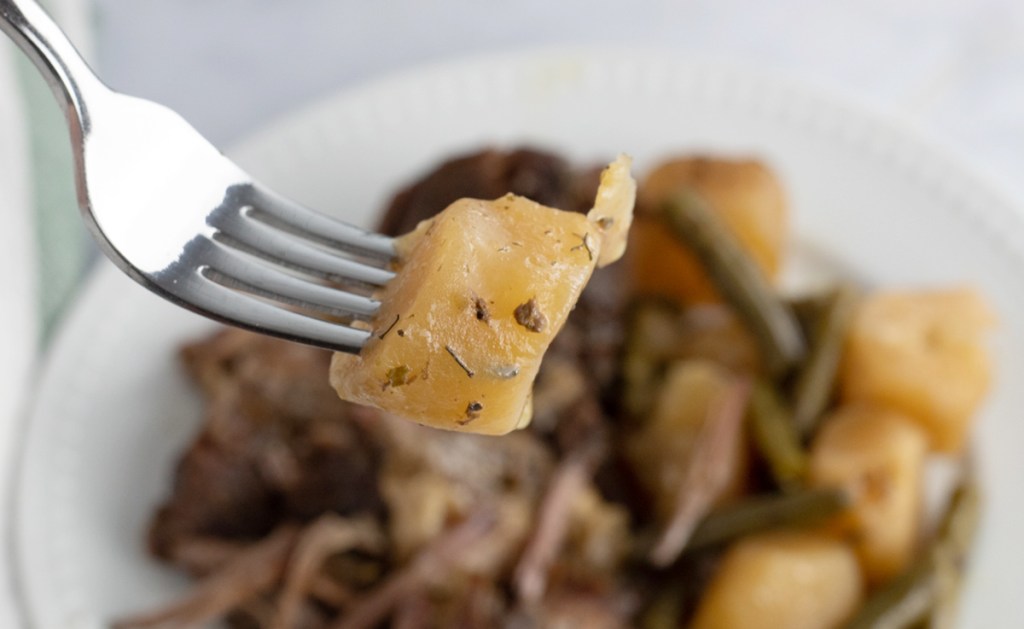 Nope, that's NOT a potato!
My friends, I think we've all been forgetting about the humble radish and just how versatile this root vegetable can be without being carb-heavy.
I've swapped out the traditional potato component for this dish with peeled radishes and the results are uncanny. I swear you'll have to think twice that you're not actually eating nuggets of starchy potatoes!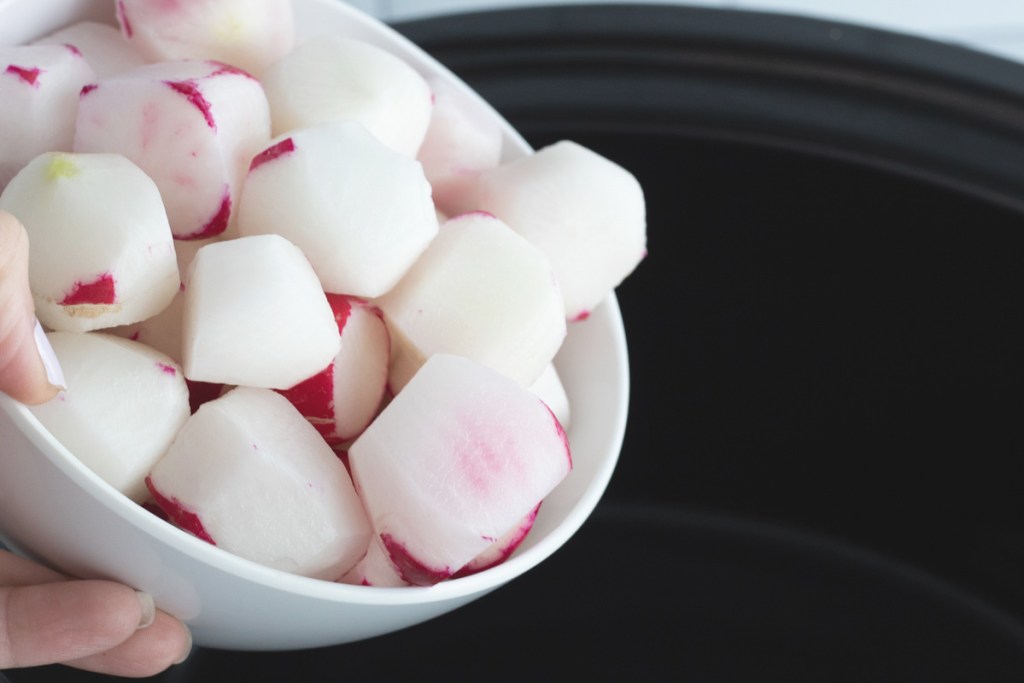 I gave mine a rough peel but honestly, you could probably get away with not peeling at all. In fact, it would give the dish more of a red potato vibe, still fooling your non-keto diners.
Want to skip the radishes all together? That's totally fine too! Another comfort food option would be to serve the melt-in-your-mouth roast over mashed cauliflower. YUM!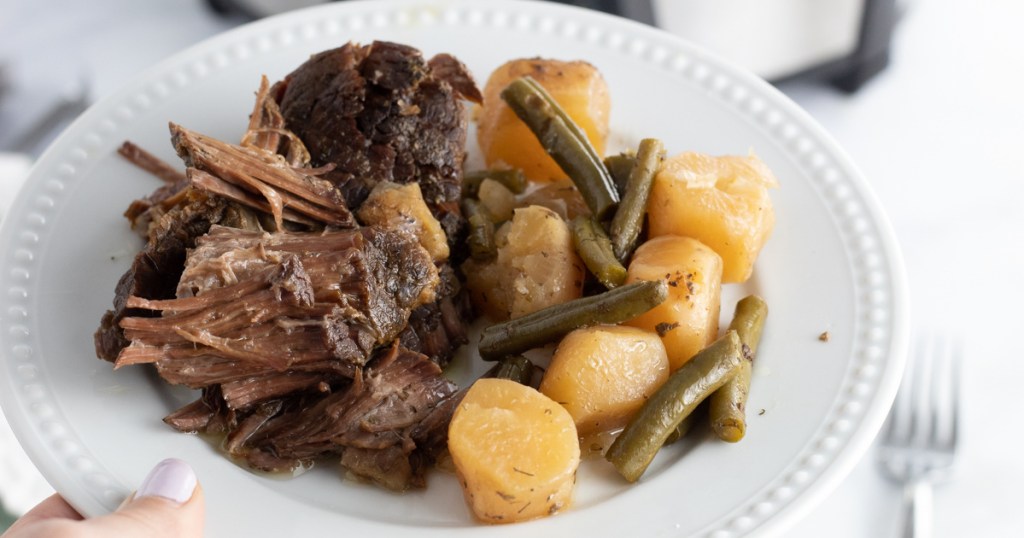 As if this meal wasn't already simple enough, you could take it a step further with your cleanup. Given it's a one-pot meal, it's really already a cinch, but to make it even easier, try out these Crock-Pot Slow Cooker liners that let you toss all the mess away.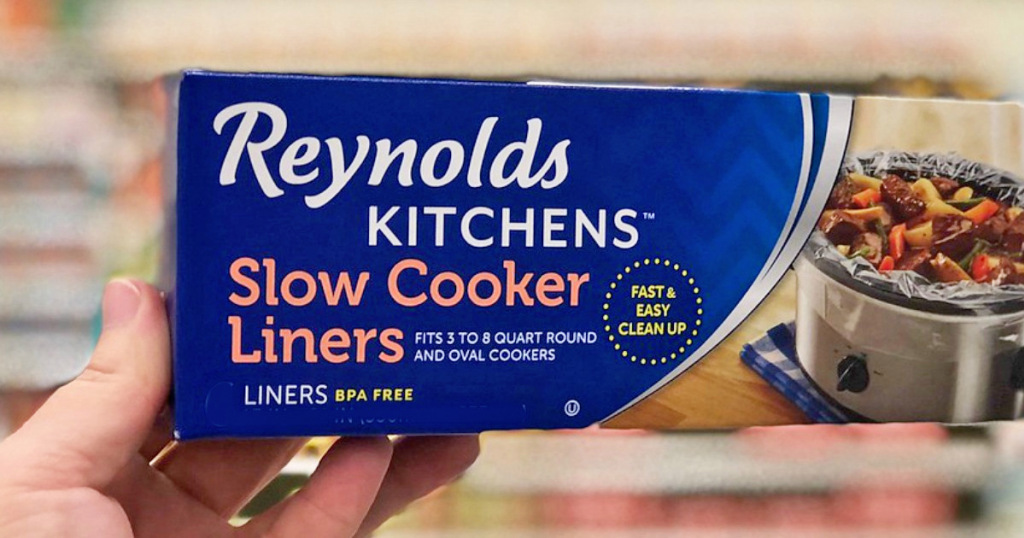 Simply line your Crockpot with one of the bags and when you're done cooking, throw it away — no scrubbing required!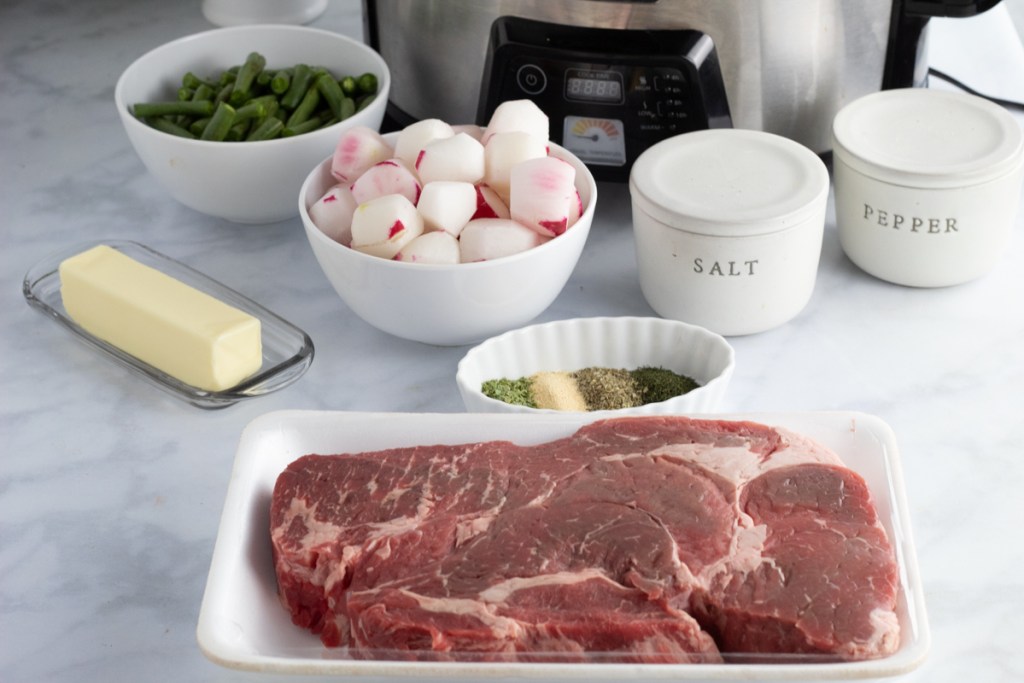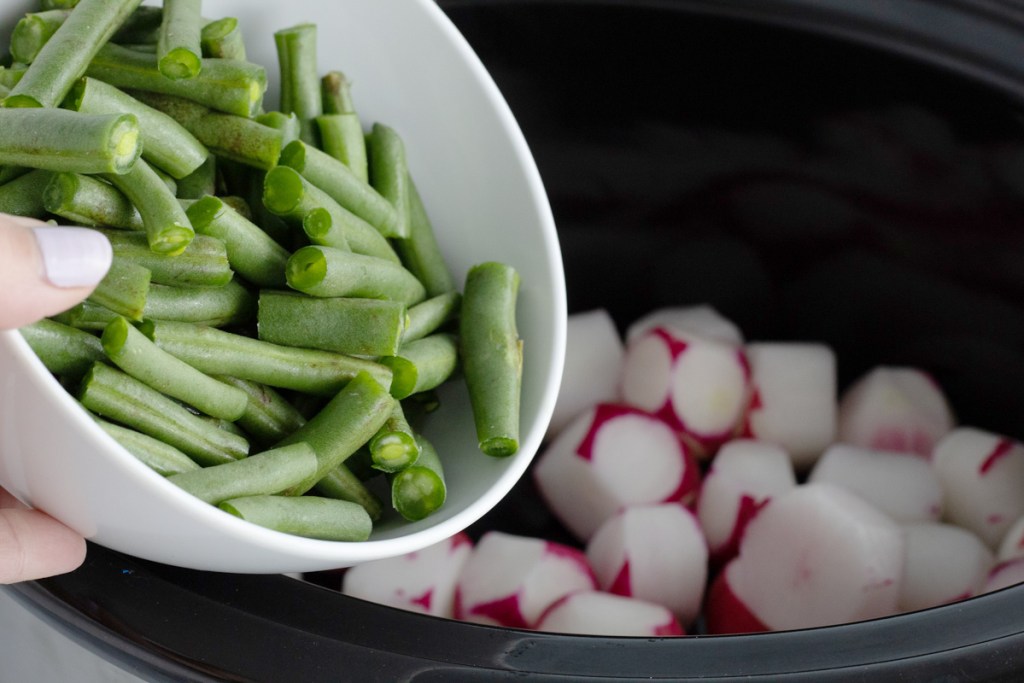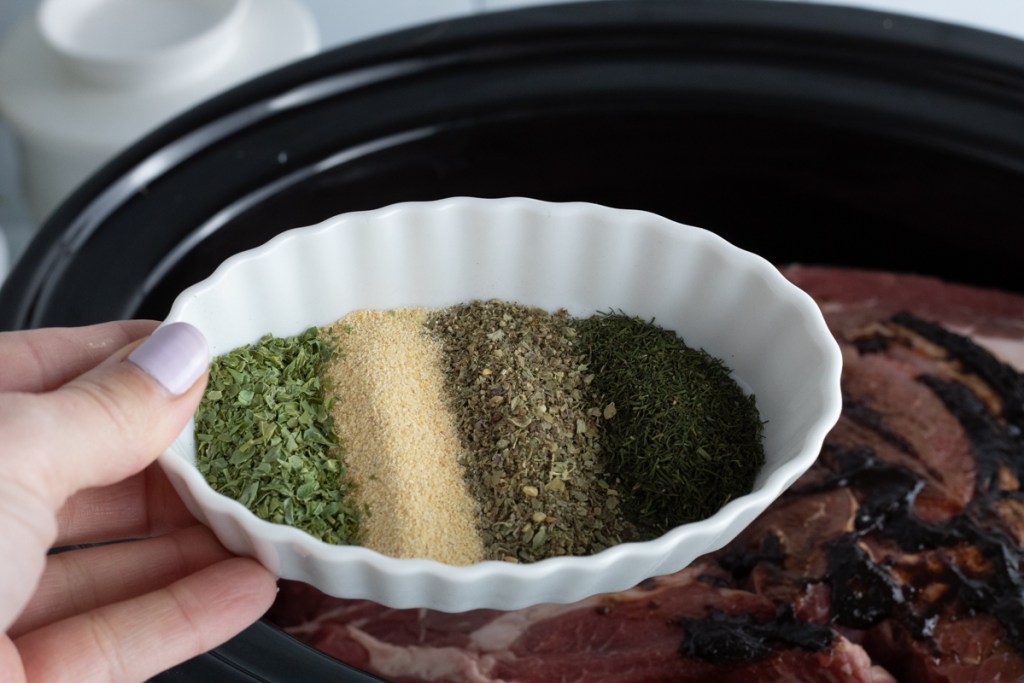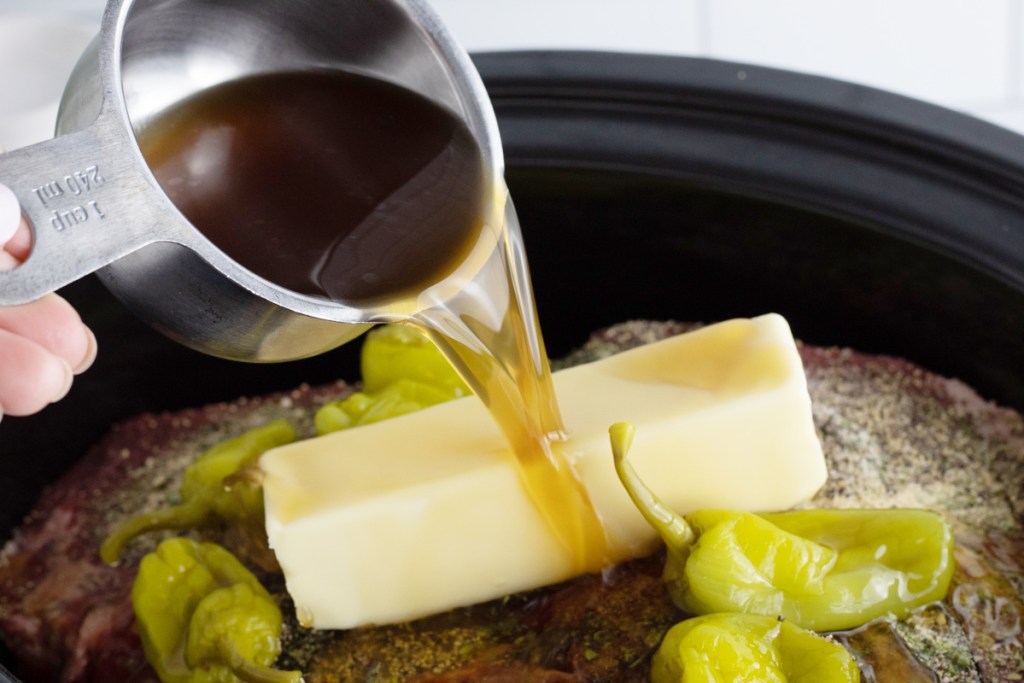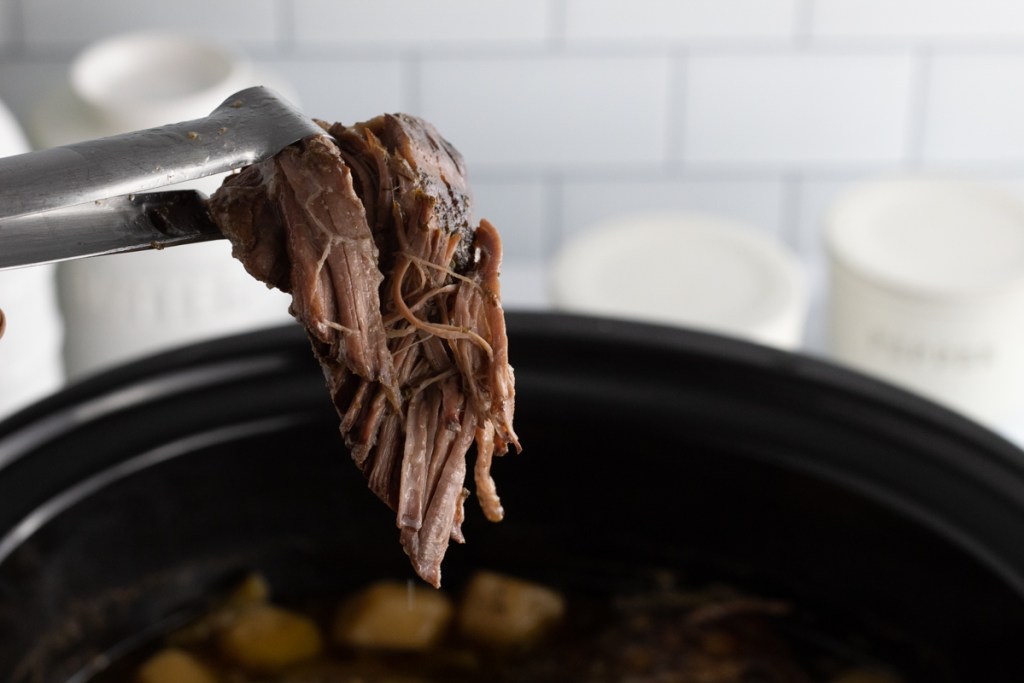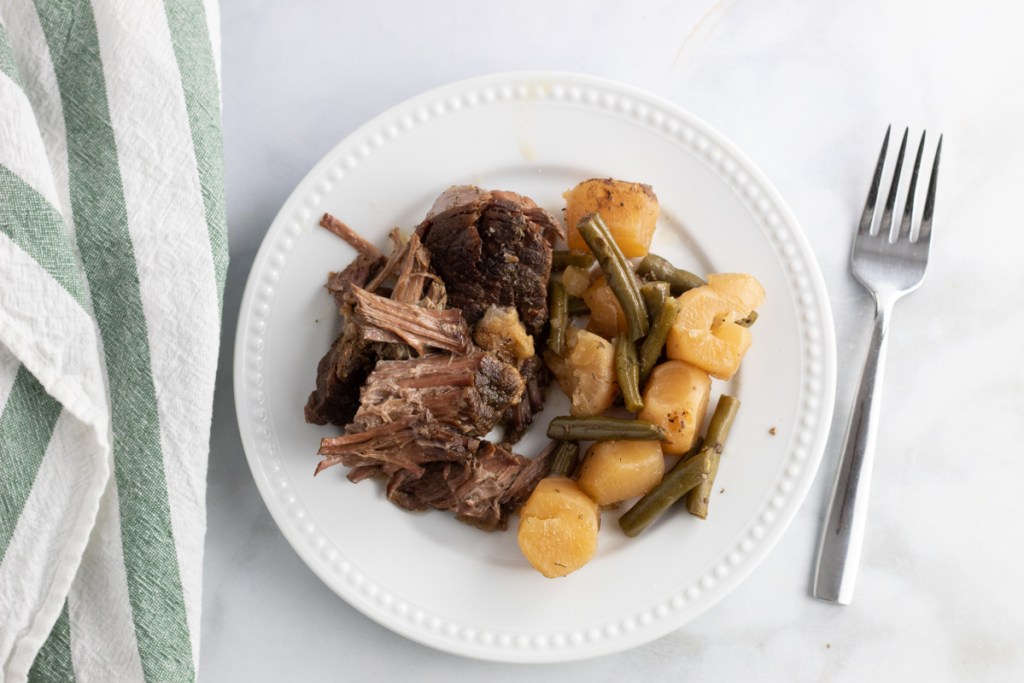 ---
Print
Keto Mississippi Pot Roast
yield: 7 SERVINGS
prep time: 15 MINUTES
cook time: 8 HOURS
total time: 8 HOURS 15 MINUTES
Warm and comforting hunks of shredded beef, green beans, and rich potato-like radishes make this slow cooker meal one the whole family will love... with easy cleanup, too!
Ingredients
chuck roast (3-4 lbs)
2 pounds or 3 cups peeled radishes
2 cups fresh cut green beans
1 tablespoon beef base
1 tablespoon dill
1 tablespoon parsley
1 tablespoon onion powder
1 tablespoon garlic powder
2 teaspoons salt
2 teaspoons pepper
1 stick salted butter
6-8 pepperoncini peppers
1 1/2 cups beef broth
Directions
1
In a large Crock-Pot, add in peeled radishes and green beans. Place chuck roast on top of vegetables.
2
Drizzle beef base over the chuck roast.
3
In a small bowl, mix together the dill, parsley, garlic powder, and onion powder. Evenly sprinkle into the Crock-Pot. Add in salt and pepper as well.
4
Add in the butter and peppers, and pour beef broth over the top. You could even add a little bit of the pepperoncini juice for a bolder flavor! Cover the pot with lid and cook on low for 8 hours until roast is fork-tender.
Nutrition Information
Yield: 7, Serving Size: 1 cup
Amount Per Serving: 491.4 Calories | 35.7g Fat | 4.8g Total Carbs | 1.5g Fiber | 39.2g Protein | 3.3g Net Carbs
---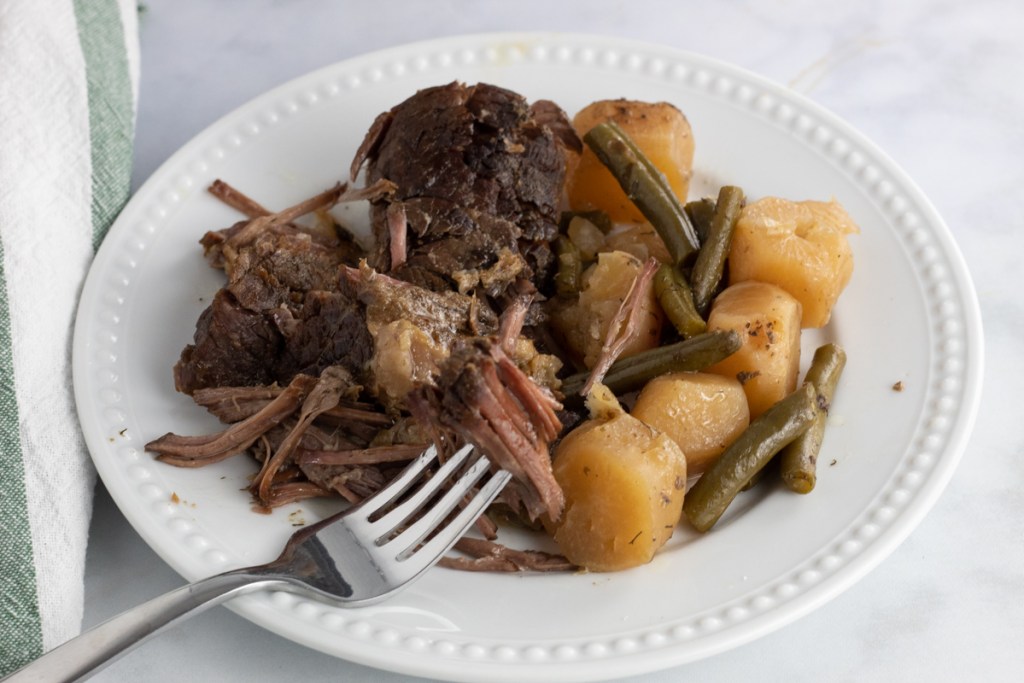 Trust me, your family will thank you for this one!
This is a meal the whole family can get behind with its warm, hearty bites of beef, beans, and potato-like radishes. Our keto Mississippi Pot Roast is rich and flavorful making it perfect for an easy Crock-Pot meal this season.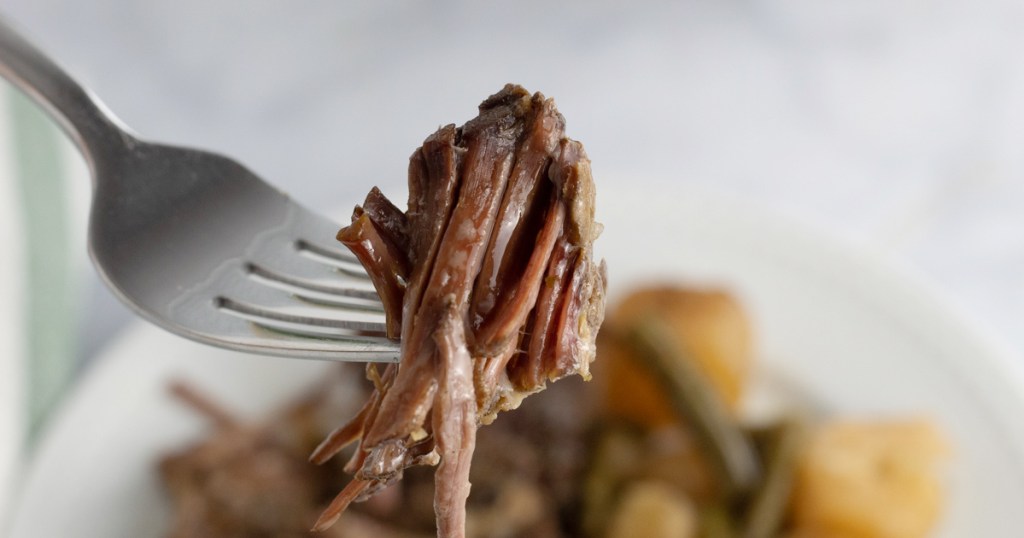 My Hip sidekick Jenna gave this recipe a try and here's what she thought:
"This is my favorite way to make a pot roast and I love the potato flavor the radishes take on. I think peeling really gives them more of a potato vibe. To really take this up a notch, I'm going to add more of the juice from the peppers next time. YUM! This recipe turned out so great!"
---
Check out this reader favorite slow cooker keto taco soup recipe!