This Cute Bacon Bin Gives Us More Reasons to Eat ALL the Bacon (& We're Giving Away 10!)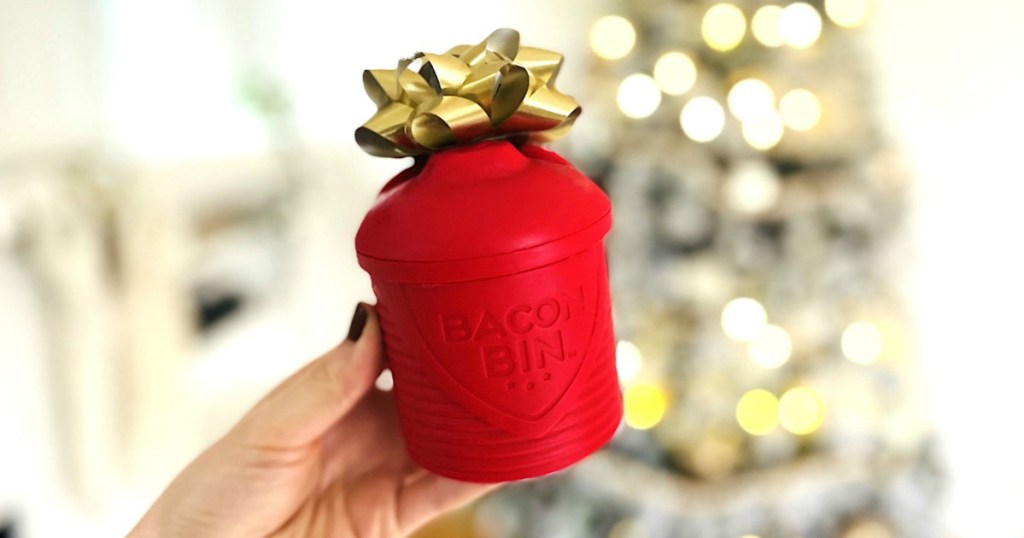 Bacon forever. 🥓
If you're like me and consume bacon frequently (or ever for that matter), you need to be saving all of that bacon grease and turning it into lard. I'm sharing my favorite bacon grease container and it's actually cute! Yes, there is a cute way to store bacon lard – you'll never be pouring it into any old jar again. 😏
---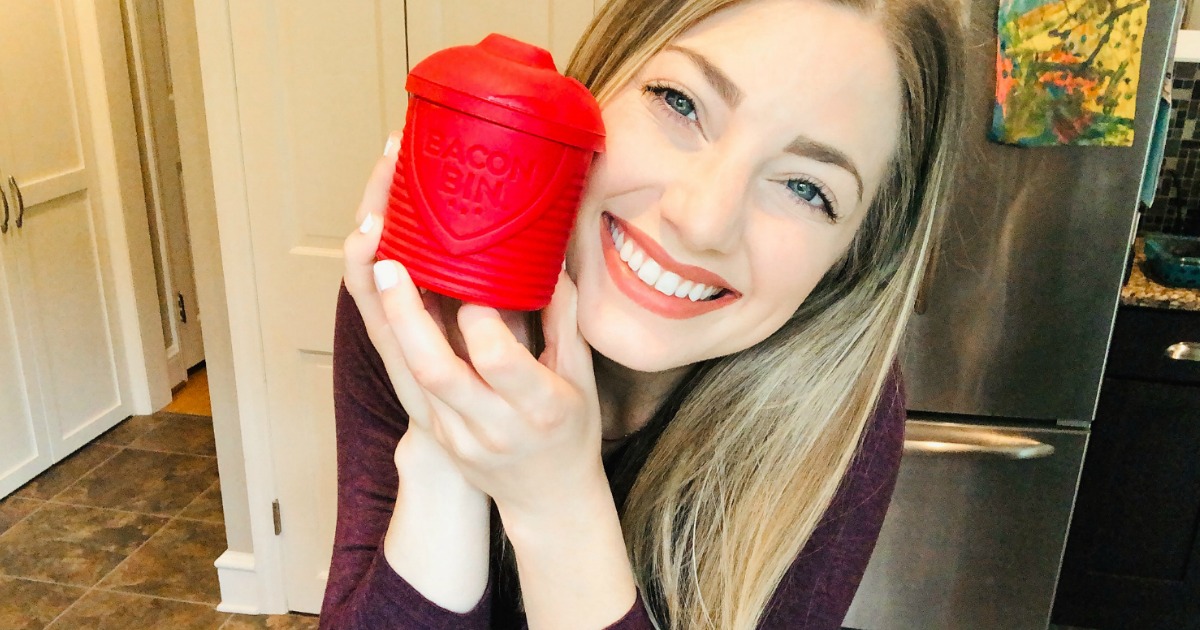 For so long I never saved bacon grease 😬 – I would always pour it right into the trash can after letting it cool, but never again, friends! When I discovered the many uses for bacon lard and that I was literally pouring liquid gold in the trash, I immediately looked for a solution on how to store it.
That's when I found this super adorable pig-shaped bacon grease container & it was love at first sight. 😍
I love it so much that I even created a video for ya…
---
I'll be honest – this bacon grease container was $14.99 when I purchased mine and I wasn't ready to "splurge" on it right away. It took a few months of sitting in my Amazon cart and many more cringe-worthy happenings of me pouring precious bacon grease in the trash (after letting it cool), but one day I got so fed up that I finally ordered the Bacon Bin.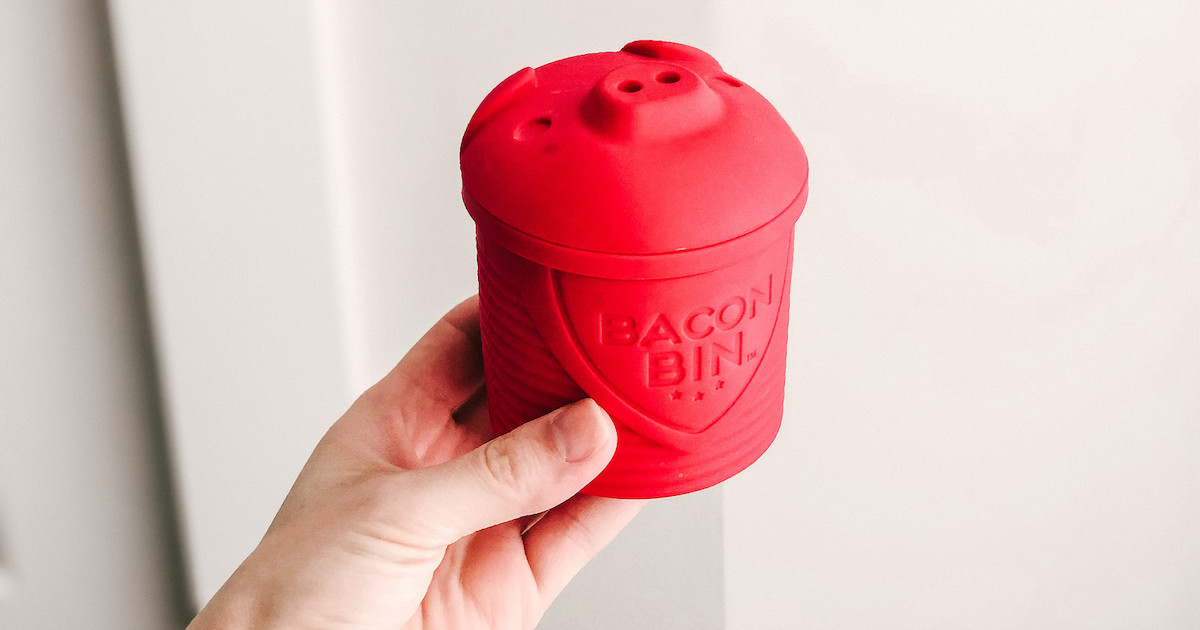 Grab this bacon bin right now from Amazon:
Or buy it directly from Talisman Designs and get 20% OFF sitewide!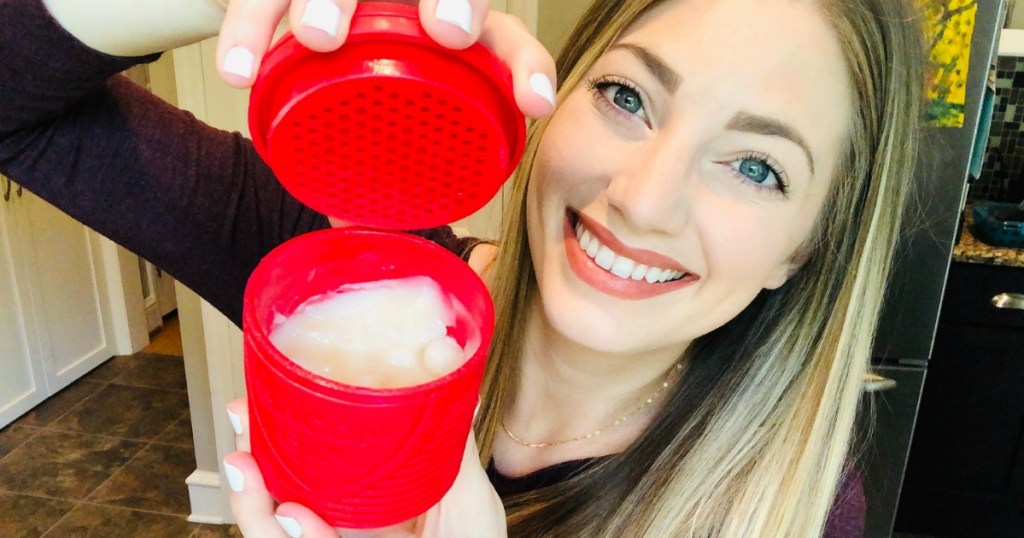 This bacon grease container comes in either red or pink and I love that it's made of BPA-free silicone so you can pour hot bacon grease (up to 500°F) into it without a worry in the world – I can't say the same about a plastic trash bag. 🤣
It even has a strainer built into the top so you'll always get pure, clean bacon lard when it cools!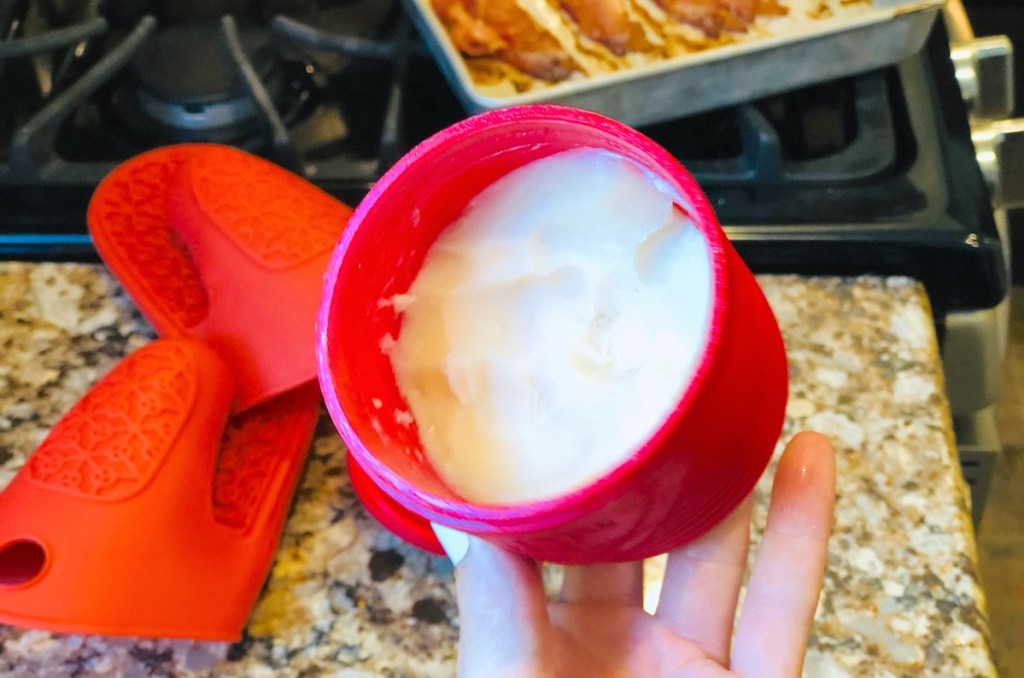 After using this bacon grease container for close to a year, I can definitely say it has already saved me so much money! Why did I wait so long?! 🤦‍♀️ It quickly recouped the price I paid for it and hello!… It's the cutest thing I've ever seen and just makes me smile every time I use it!
When I'm cooking, I find myself reaching for bacon lard in place of so many things like butter and olive oil. Plus, aside from the cost of the bacon which made the lard, to begin with, I feel like I'm using free product all the time, which is a huge perk to getting the most out of your food!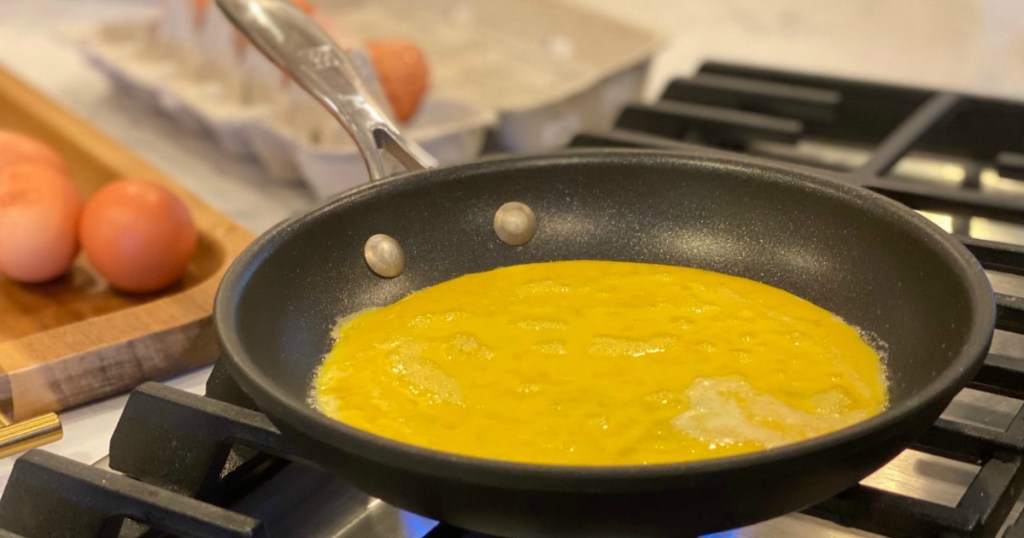 As you can see, the options are truly endless and this bacon grease container is a no-brainer purchase! 🙌
---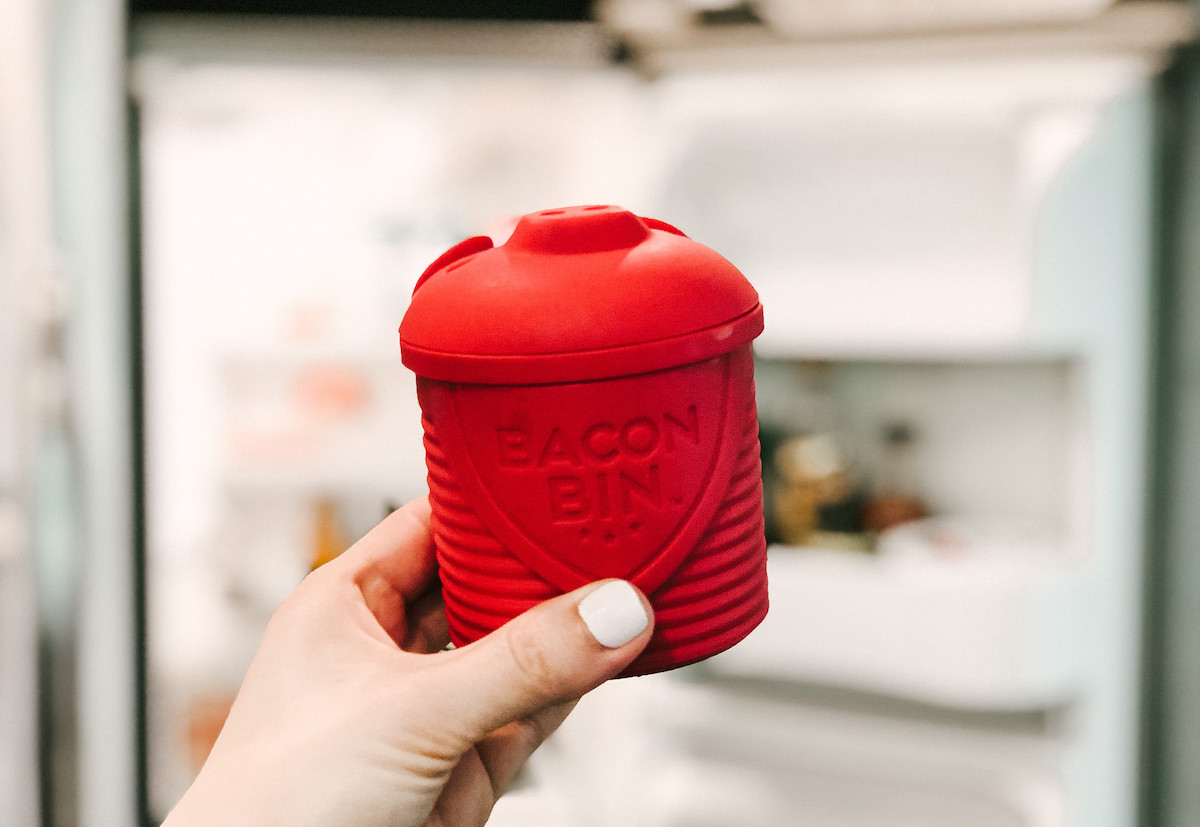 Once you've poured your bacon grease into the bacon bin, you can store it in the fridge for up to a month, but chances are, you'll use it all before then. 🤤 On another note, if you're filling it up quickly like I am, you can also freeze it, easily slip it out and save it for future use. Or it's also nice to share with neighbors. 😉
---
Want to win one of my Bacon Grease Containers for FREE?!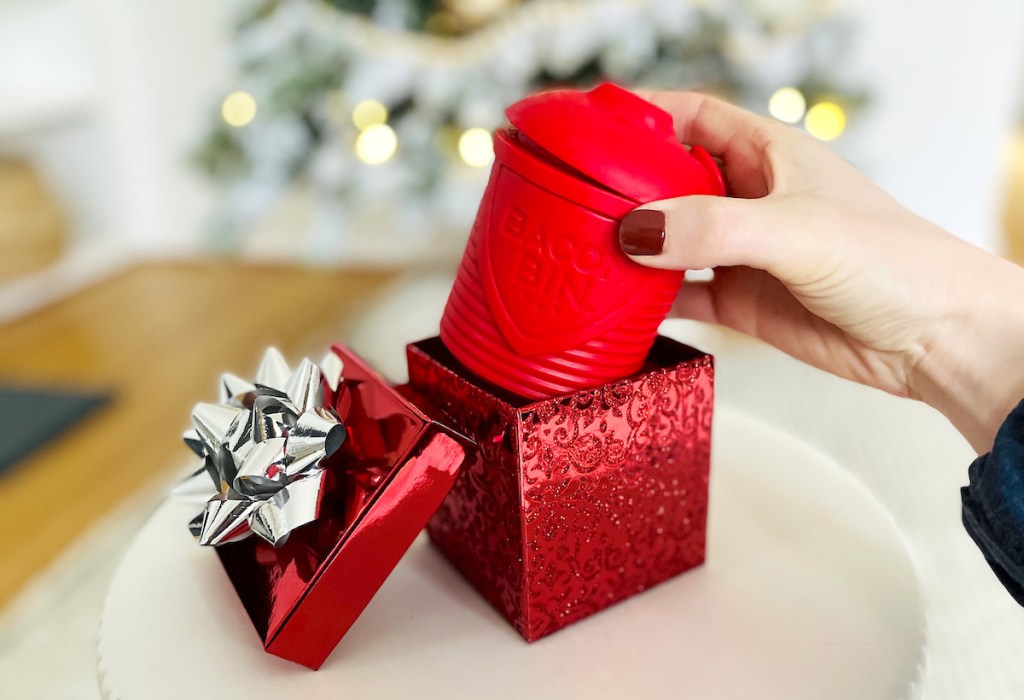 We're in the jolly spirit and giving away TEN of these Bacon Grease Containers! Enter our 12 Days of Keto Christmas Giveaways for a chance to win one! 🎁
That's right! Now through December 16th, we're hosting 12 Days of Keto Christmas Giveaways and today you can enter for your chance at one of TEN Bacon Bins!
In fact, we're giving away much more than that. When you enter our 12 Days of Christmas Hip2Keto giveaways, you'll have the chance at winning 12 days of keto prizes, so make sure to enter now!