Keto Strawberry Banana Smoothie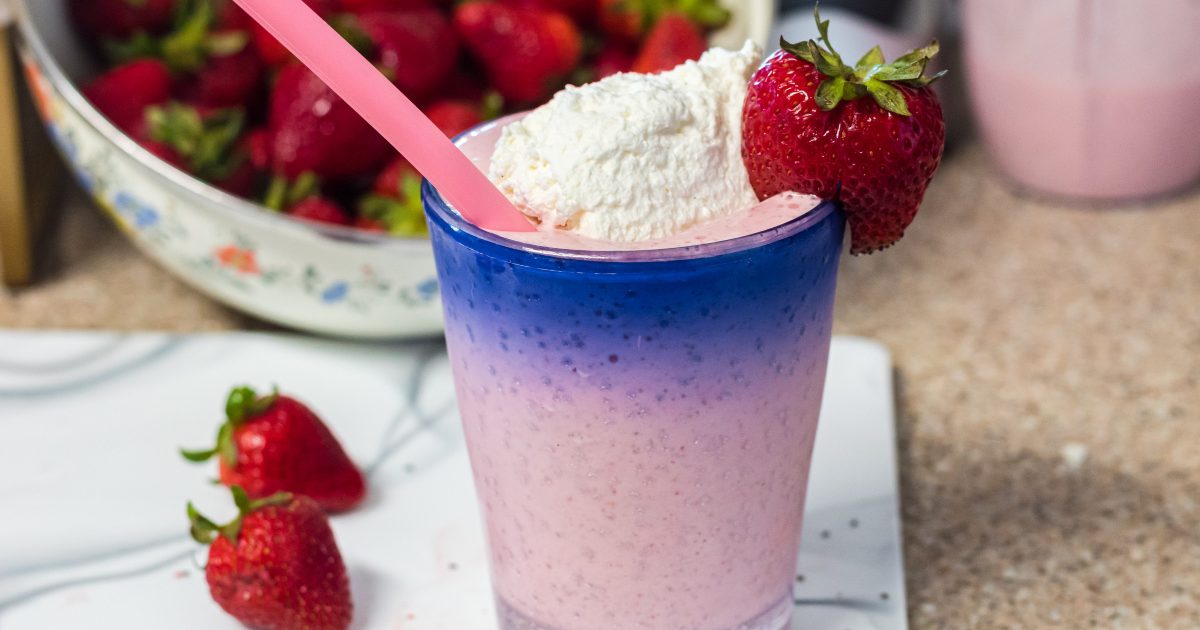 Rise and shine with a low carb smoothie!🍓
Smoothies are the perfect grab and go breakfast packed with vitamins to give you energy and keep you on track throughout the day. There's nothing better than a refreshing summertime strawberry drink, and we've hacked a traditional smoothie to give you that banana flavor you love without all the added carbs!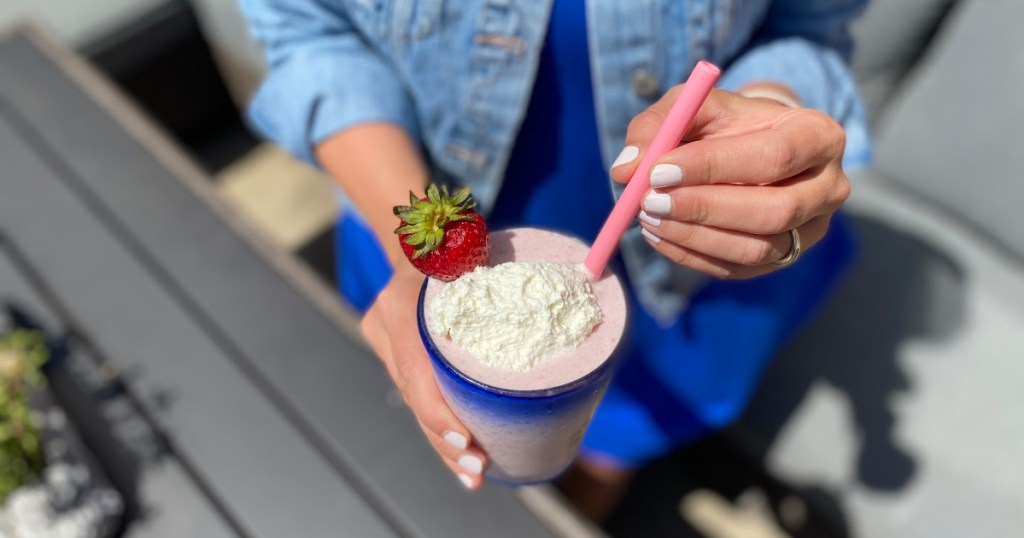 Keep these tips in mind when making a keto strawberry banana smoothie:
We opted for frozen berries to help thicken the base of the smoothie without the use of ice. If you want to take advantage of fresh strawberries in season, cut the tops off and place in the freezer for a few hours before blending.
You can add more of your favorite low carb ingredients to bulk up your smoothies, such as spinach, kale, or mixed berries.
---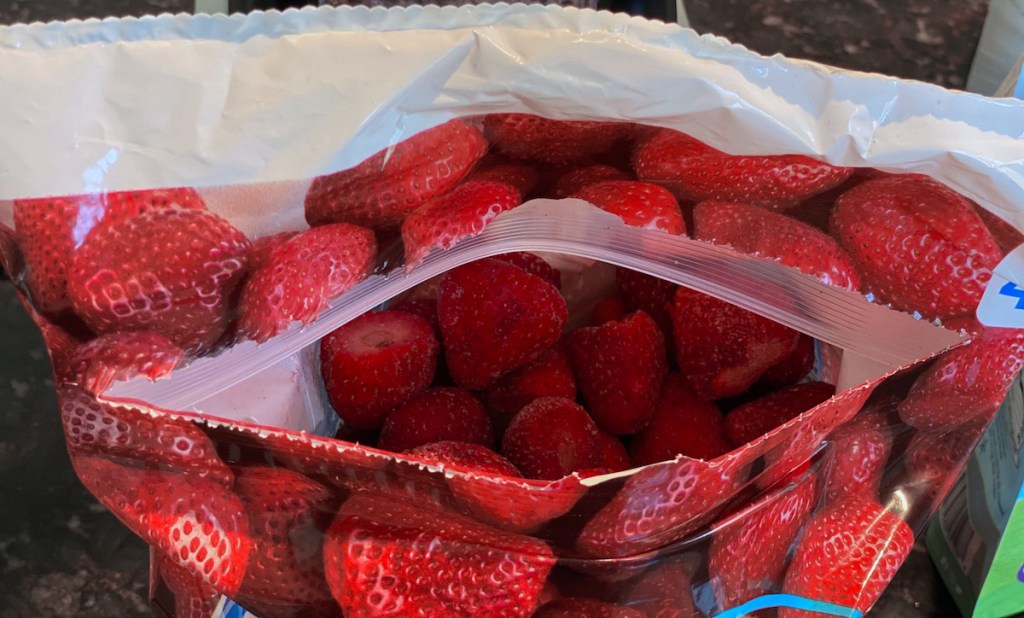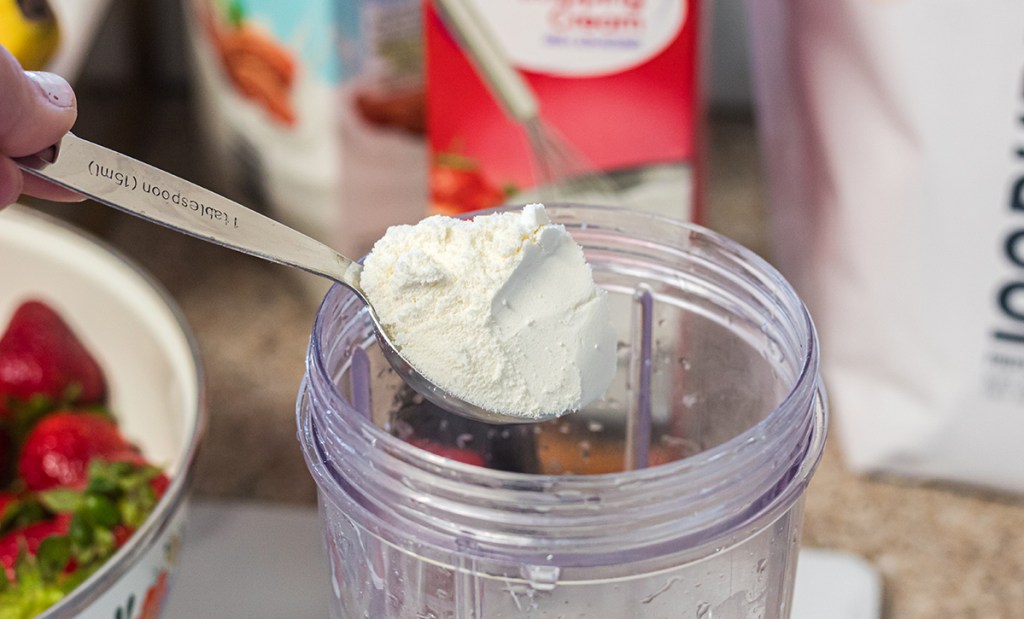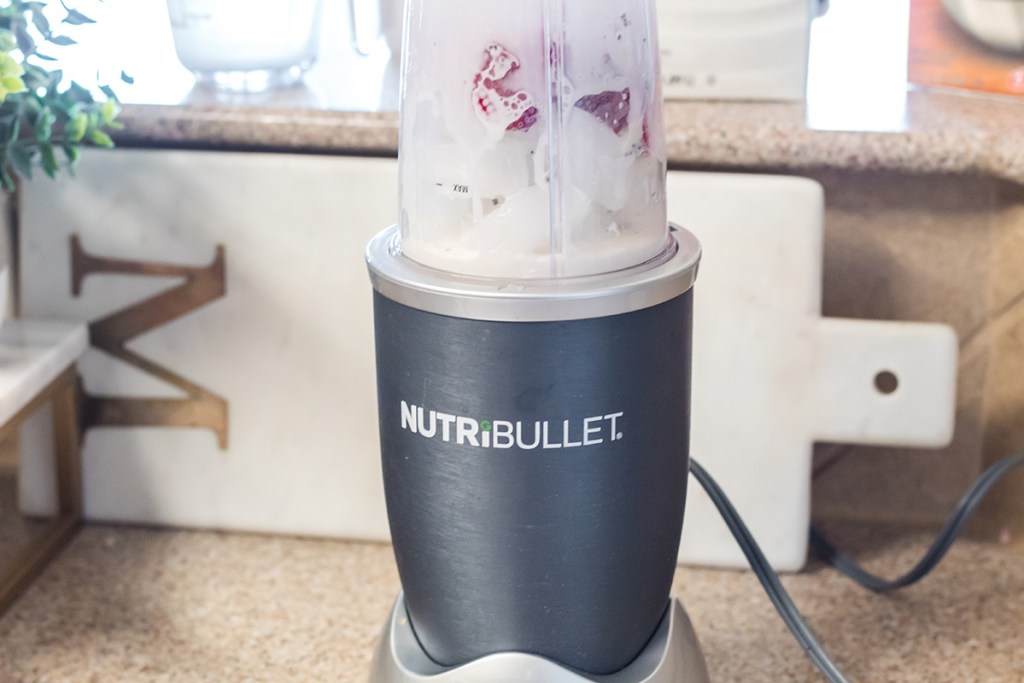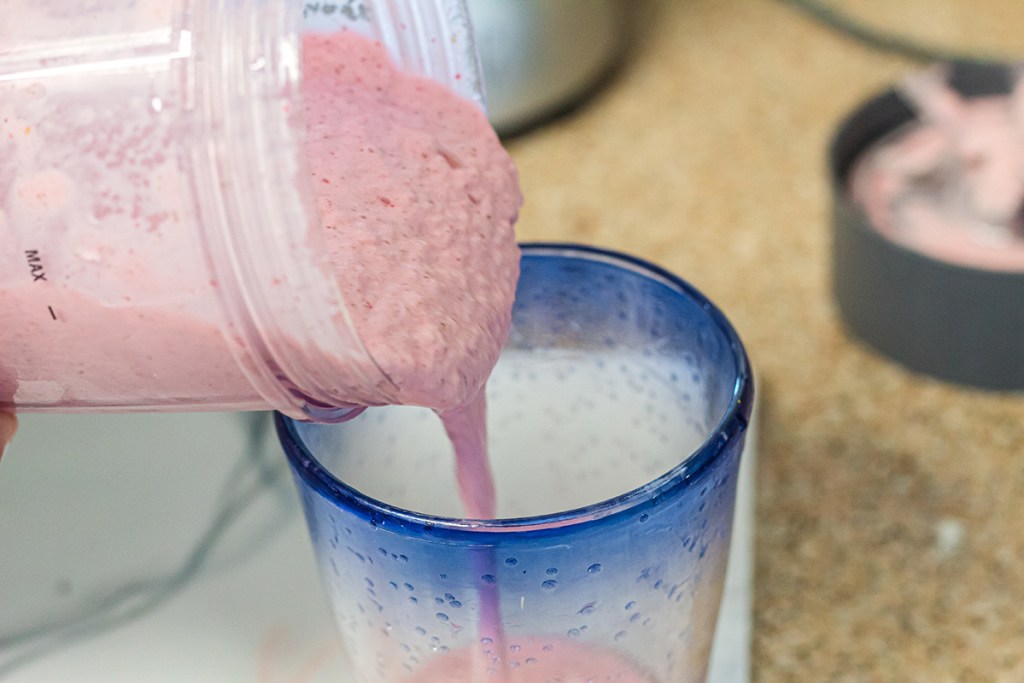 ---
Print
Keto Strawberry Banana Smoothie
yield: 2 SERVINGS
prep time: 2 MINUTES
total time: 2 MINUTES
Enjoy the sweet refreshment of this keto strawberry smoothie with a rich hint of banana extract — one sip and you'll be hooked!
Ingredients
1/2 cup unsweetened almond milk
1/4 cup heavy whipping cream
6-7 large frozen strawberries
1 teaspoon chia seeds (optional)
Whipped cream:
1/4 cup heavy whipping cream
1/2 tsp vanilla extract (optional)
Directions
1
In a NutriBullet or blender, add in liquid ingredients first, followed by the remaining ingredients.
2
Blend for 40-50 seconds.
3
Pour into glass and enjoy!
If desired, top with a dollop of low-carb whipped cream. Make your own whipped cream by beating heavy cream, vanilla extract, and your fave keto sweetener on medium-high speed using a hand blender until peaks form.
Nutrition Information
Yield: 2 cups, Serving Size: 1 cup
Amount Per Serving: 267.6 Calories | 22.5g Fat | 14.2g Total Carbs | 2.2g Fiber | 4.1g Sugar Alcohol | 5.7g Protein | 7.9g Net Carbs
---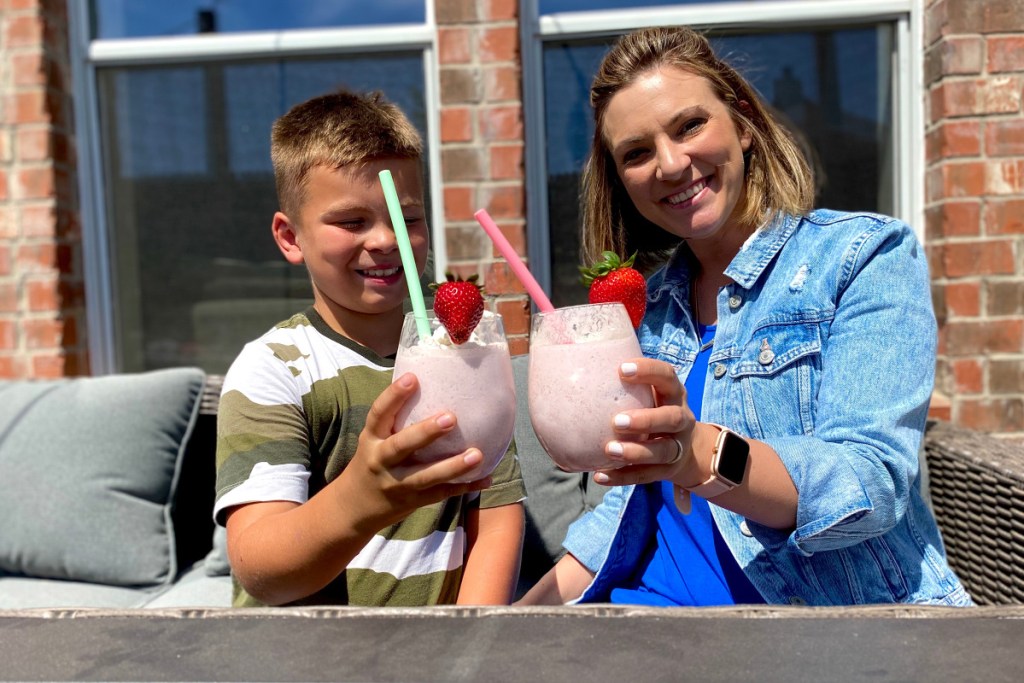 As you can see, this recipe is so easy that even your kiddos can make it themselves with little to no assistance by using a Nutribullet or blender! It's great for breakfast or even a refreshing afternoon low carb snack on a hot summer day!
If you have leftover strawberries, consider making one of these delicious strawberry-based keto-friendly desserts…
---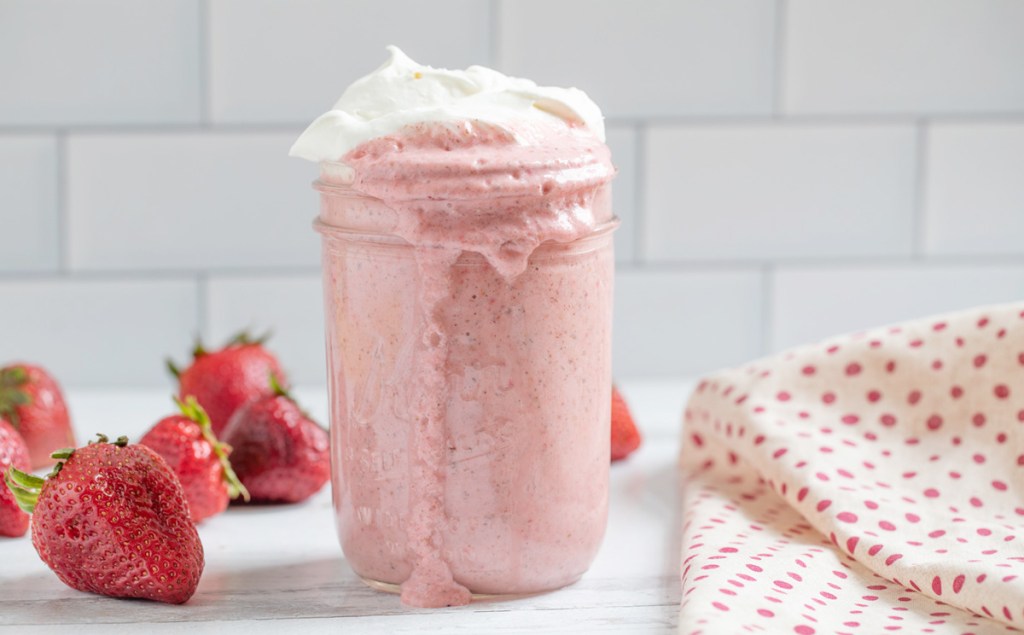 My team member, Jenna, gave this recipe a test for me (as pictured above) and here's what she had to say:
"I really love the simplicity of this recipe and being able to just throw everything in the blender and serve when done. I like to add a scoop of protein powder to bulk it up and it helps me stay full most of the day, you can't even taste it.
I loved using frozen strawberries so the smoothie was full of flavor and didn't get watered down even as it was melting. When I added the whipped heavy cream to the top, it felt like I was getting a cheat treat, but nope, it was still low carb!" – Jenna
---
Craving oranges? Make this low-carb Orange Julius copycat recipe next!