Keto Stuffed Burgers Should Be On Your Grilling Menu Tonight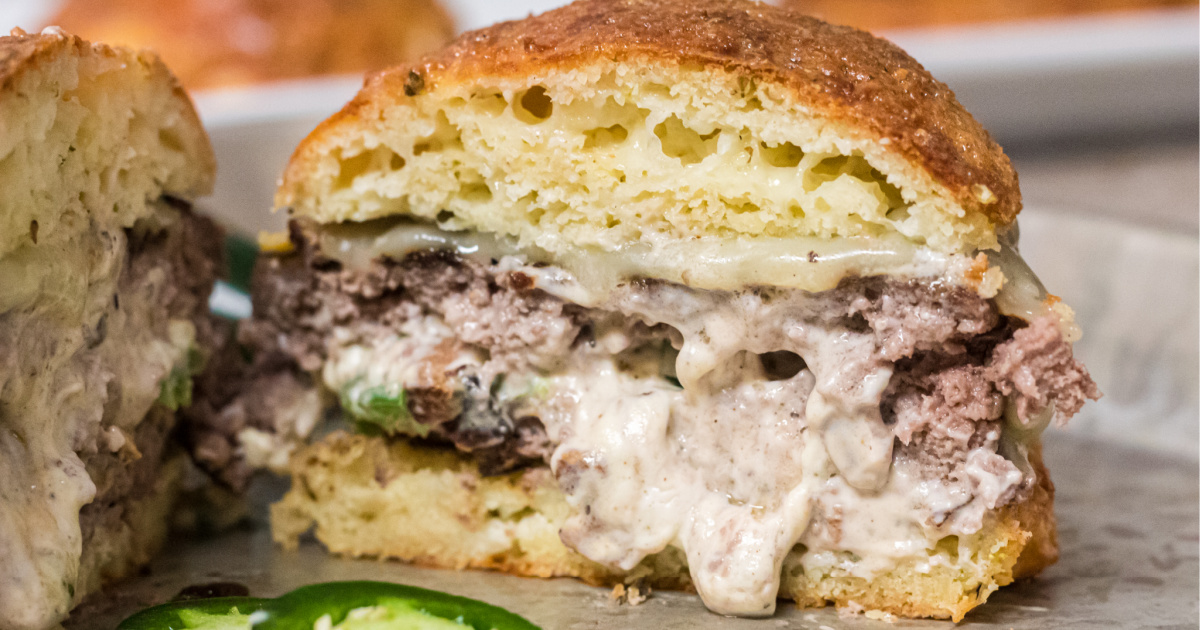 Take your keto burger game to the next level! 🍔
Stuffed burgers, often referred to as Juicy Lucys, are simple burgers that might come off intimidating to some, but they're actually quite simple to make! By encasing the most delicious fillings inside some ground beef, you'll end up with a keto stuffed burger that just oozes deliciousness with each bite. 😋
I've been making stuffed burgers for a while now and will often add cheese, veggies, and any other keto-friendly filling I can find. But for some reason, I've never found a filling combination that I thought, "wow, I need to tell people about this!" … until now.
So what's inside this magical burger? How about a blend of cool cream cheese, spicy jalapeño, and savory bacon. This combination ensures each bite of the burger will treat your tastebuds to an explosion of flavor!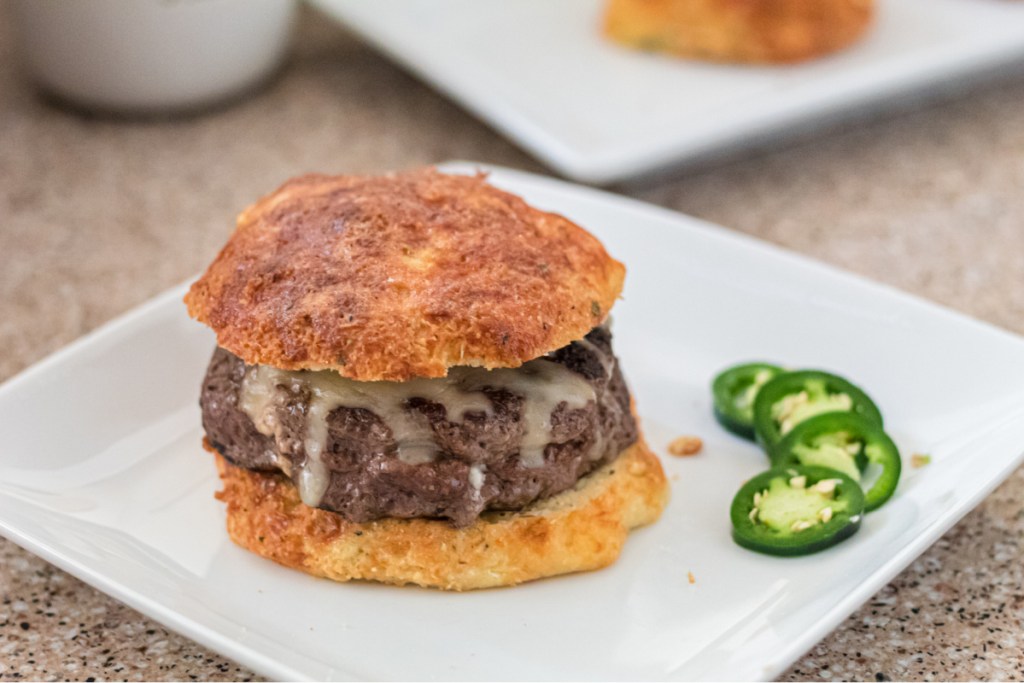 Here are a few recipe tips to keep in mind when making keto stuffed burgers:
I love spicy foods, but if you're not a fan, swap the jalapeños for mild fillings like spinach and mushrooms.
If you want to get a head start on making these, you can freeze the cream cheese filling disks and use them in your burgers when ready. No need to thaw as they'll heat through and melt while grilling.
Be cautious with flipping! Only turning them over once helps keep the cream cheese filling intact.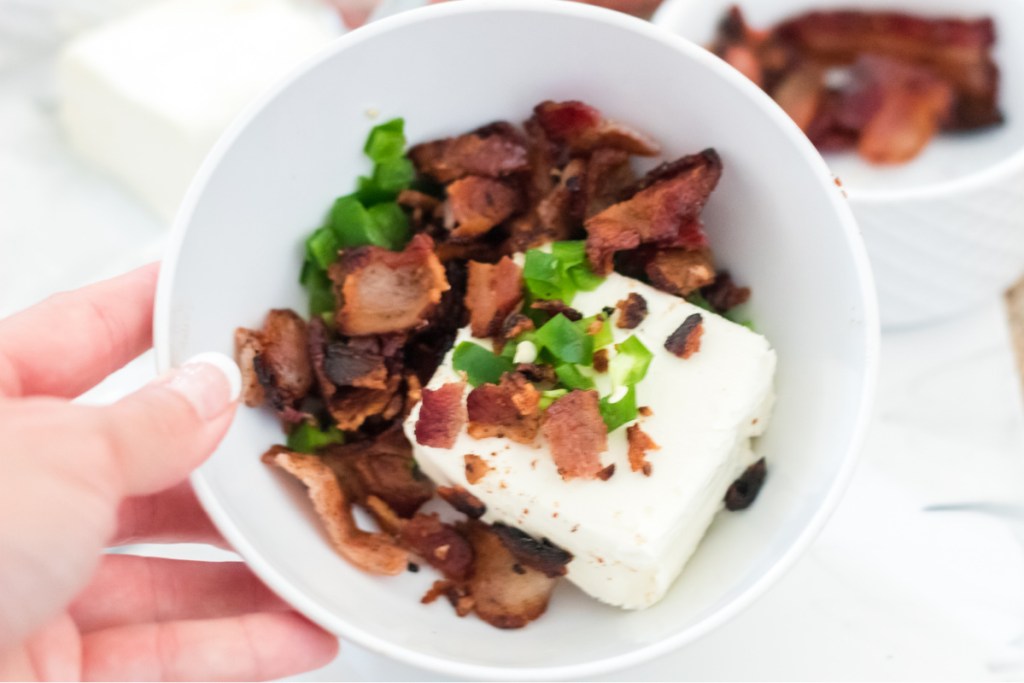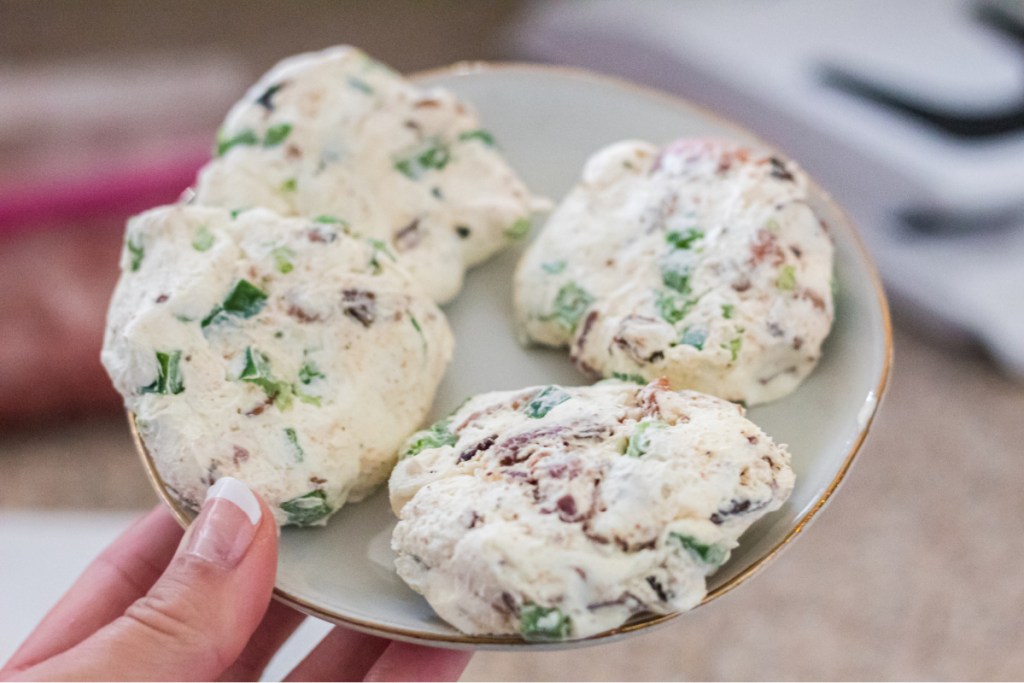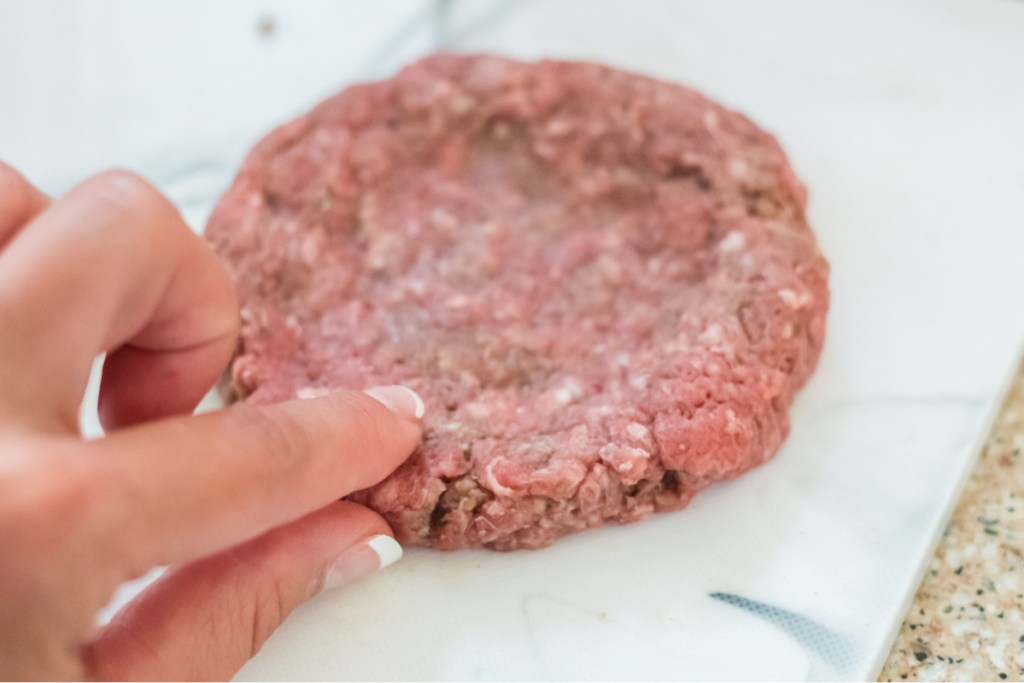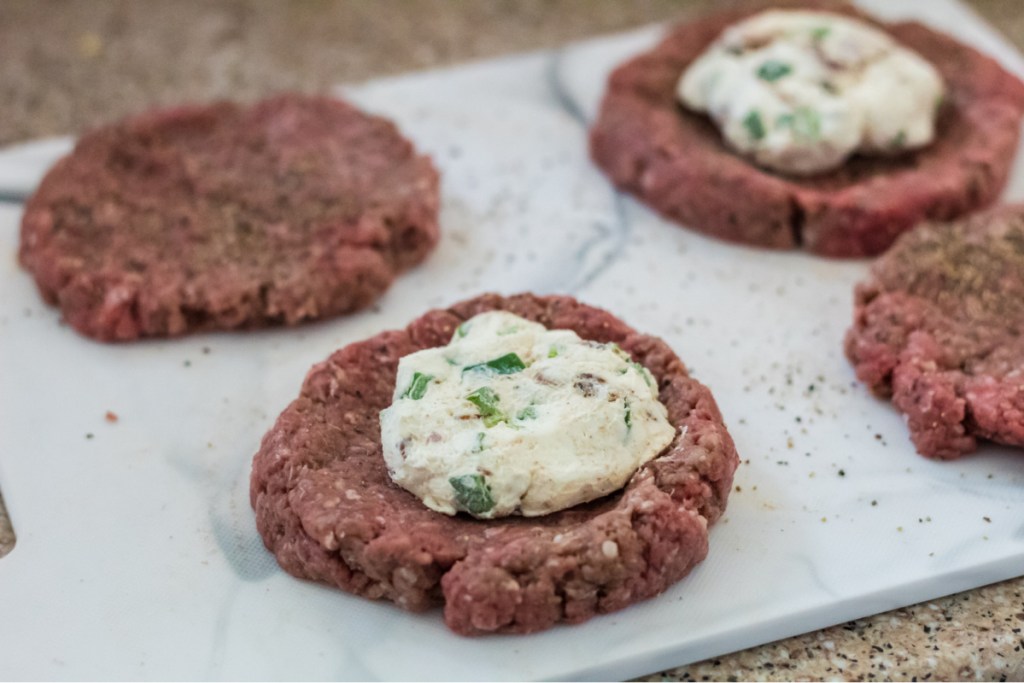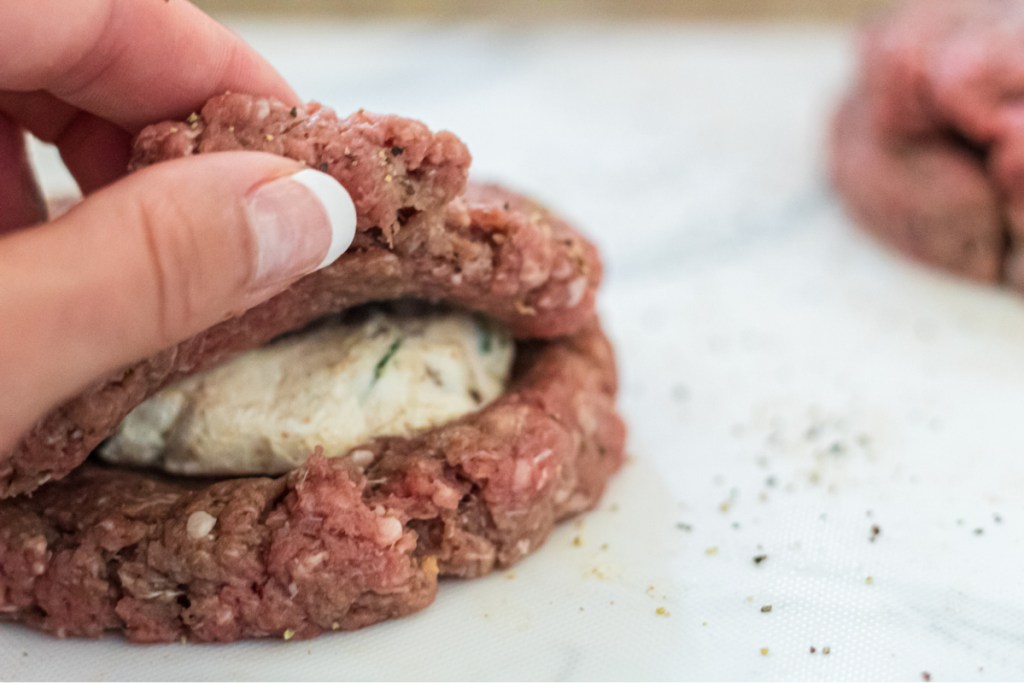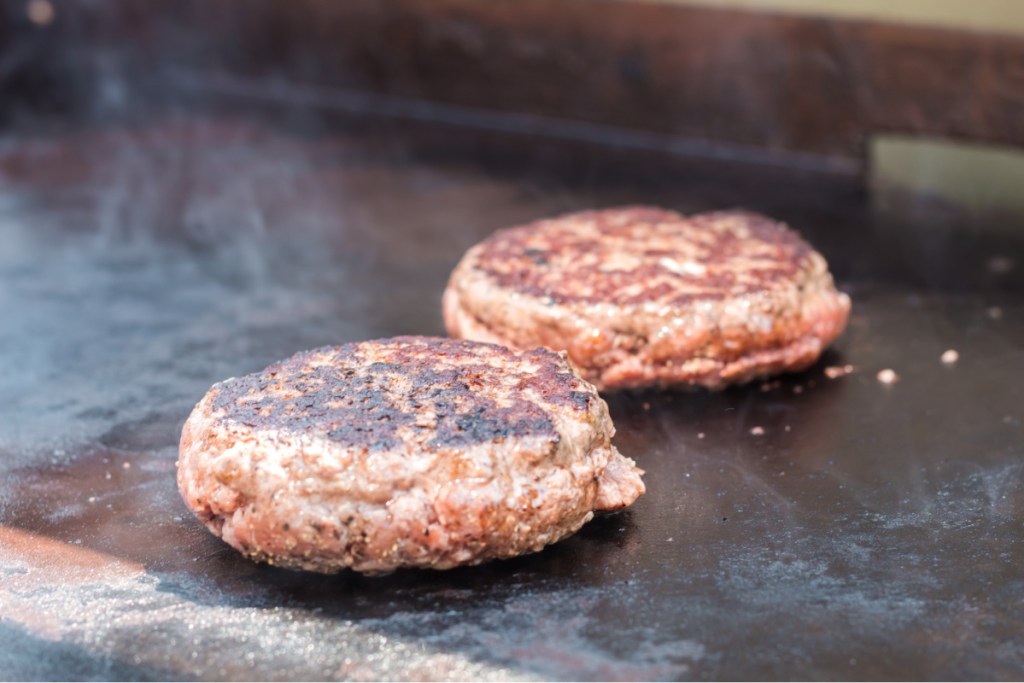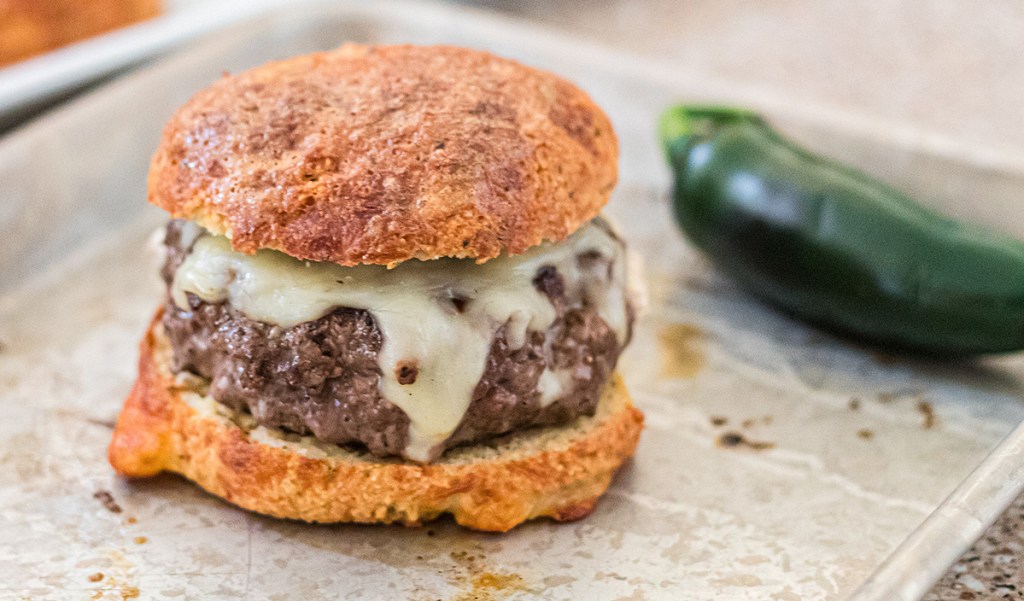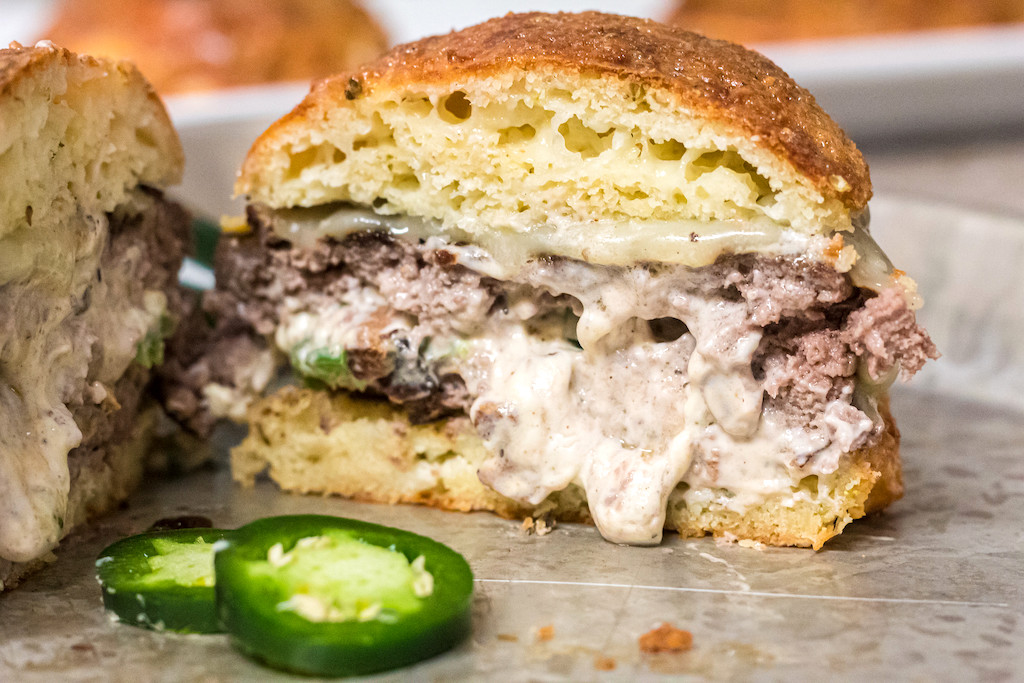 ---
Print
Keto Stuffed Burgers
yield: 3 SERVINGS
prep time: 15 MINUTES
cook time: 12 MINUTES
total time: 27 MINUTES
Flavorful low carb stuffed burgers filled with cream cheese, bacon, and jalapeño inside.
Ingredients
1 lb. ground beef
1/4 teaspoon salt
1/4 teaspoon pepper
1/4 teaspoon garlic powder
Stuffed Filling:
4 oz. cream cheese
2 jalapeños, diced
1 cup crumbled bacon
Directions
1
Stuffed Filling: 
In a small bowl, add cream cheese, jalapeño, and crumbled bacon, mixing all ingredients together. Scoop out a 2" spoonful of cream cheese and form into a disk. Place the disks in the refrigerator for at least 15-20 minutes. You could also freeze them for future use.
2
Forming Hamburger Patties: 
Divide hamburger meat into 6 equal portions and flatten into hamburger patties. For the base patties, you will press until you reach 1/2" thick. The middle portion you will want to press to reach 1/4" thick creating a bowl effect which is where you will place a cream cheese disk. For the top hamburger patty, they should be around 1/4" thick. Season with salt, pepper, and garlic powder on each side.
3
Place a cream cheese disk in the center of the bottom hamburger patty. Add a top patty to cover the disc and press on the sides to seal the burger. This will look like a single thick burger. Continue until all burgers have been formed.
4
How to Grill:
I like to grill my burgers to a be medium doneness, but feel free to change it up depending on your preference. To achieve just the right amount of pink for medium, grill for about 5 minutes per side.
5
Place burgers on a keto bun, lettuce wrap, or simply eat it bunless. These burgers will be very flavorful on their own so no need for all of the usual extras. Enjoy!
Nutrition Information
Yield: 3 burgers, Serving Size: 1 burger
Amount Per Serving: 486 Calories | 36g Fat | 3g Total Carbs | 0g Fiber | 39g Protein | 3g Net Carbs
---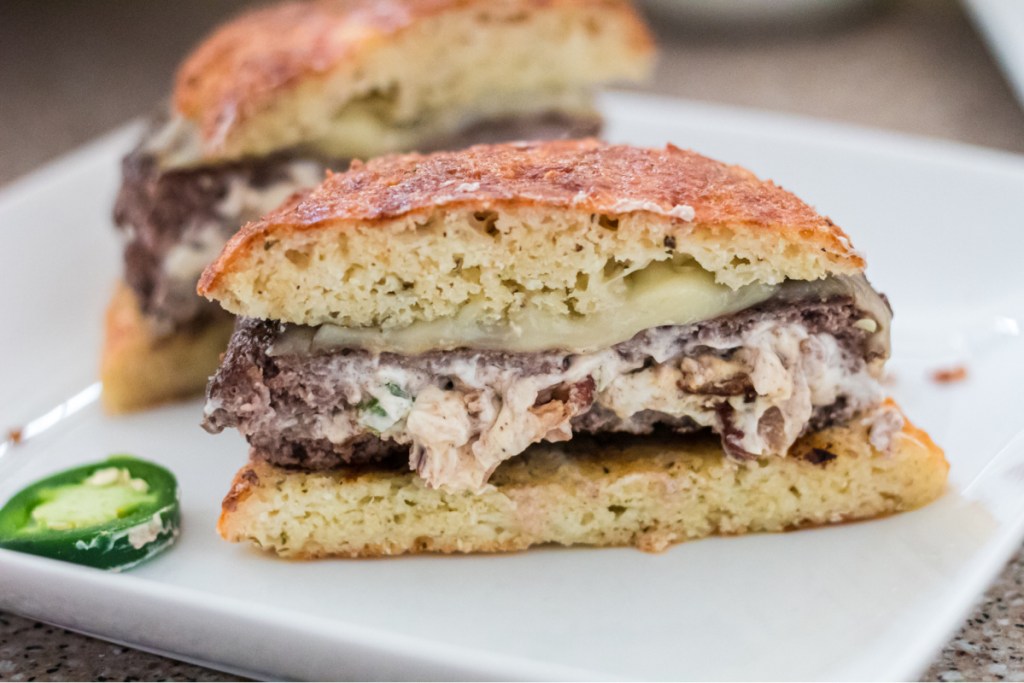 Who wants a bite?!
This stuffed burger recipe takes regular patties from a simple "yum" to "OMG this is beyond delicious!" just by adding a few simple ingredients! I can't wait for you all to try it out and put your own creative stuffing twist on these burgers. I've already got my mind thinking how yummy these would be as sliders for a party appetizer! 🍔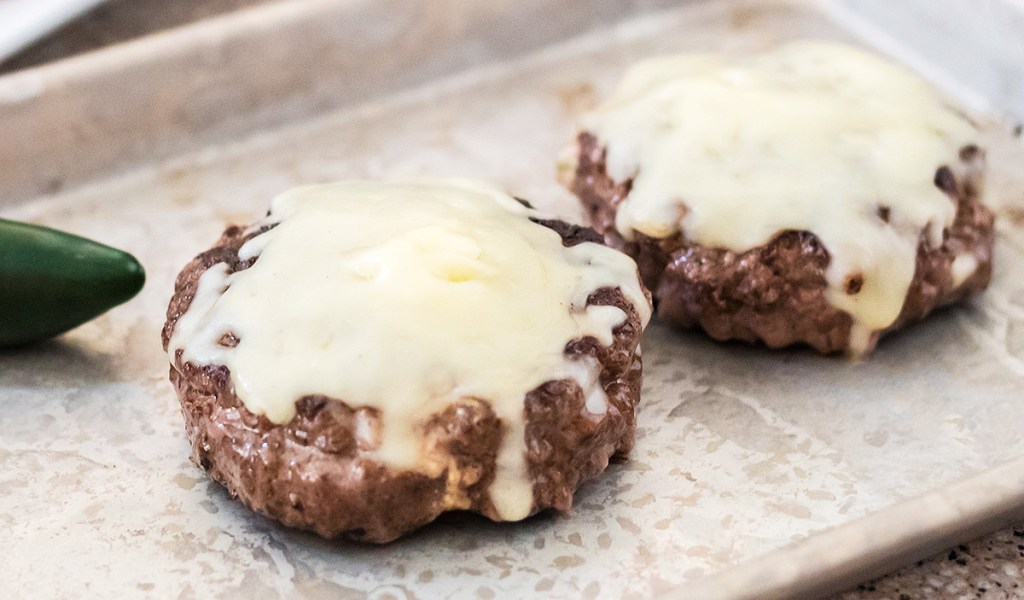 My team member, Jenna, gave this recipe a test for me, and here's what she had to say:
"I love the cream cheese and jalapeño filling on these juicy burgers so much that I wish I would have made a double batch because these were so good! Next time I think I'm going to try a blue cheese and bacon burger just to change it up a little.
The flavor is just phenomenal on this recipe and is an easy way to kick your regular burgers up a notch! I didn't grill mine, but I did cook them in a cast-iron skillet and it worked out beautifully. What a tasty yet simple recipe that was so fun to make!" – Jenna
---