I Tested The Best Dairy-Free Keto Milks on the Market & This One Is My Favorite!
Here are the best dairy-free milk options that are keto-approved!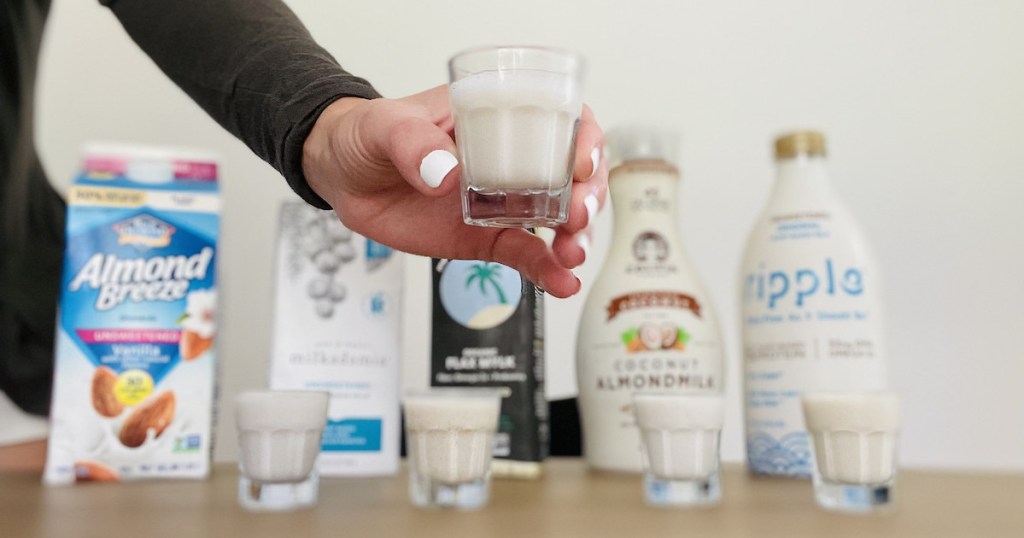 I tested the best dairy-free milks on the market and I'm sharing which one is the absolute best-tasting, and will keep you in ketosis.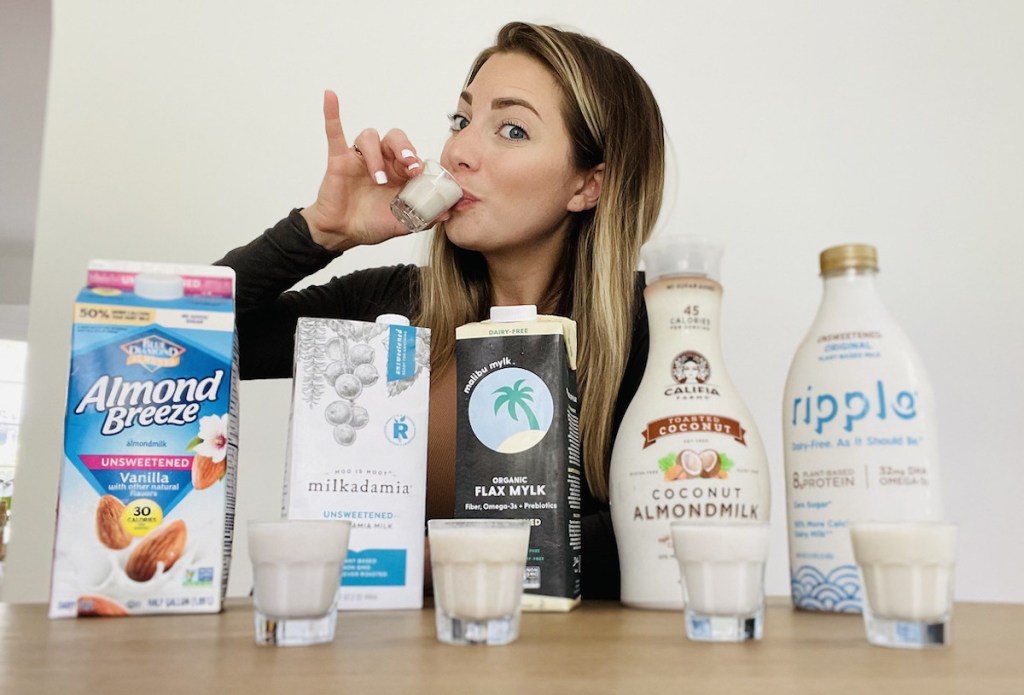 In order to determine which dairy-free milk is the best, I tested them in the three most popular ways I suspect people are consuming milk – in keto cereal, in coffee (specifically by frothing for lattes), and, of course, drank them solo for a true taste test.
These are the highest-rated, keto-approved kinds of dairy-free milk I tested:
---
Here's what I thought about each dairy-free, keto milk:
---
1. Ripple Unsweetened Original Milk is made of peas and surprisingly really good, but not my favorite overall.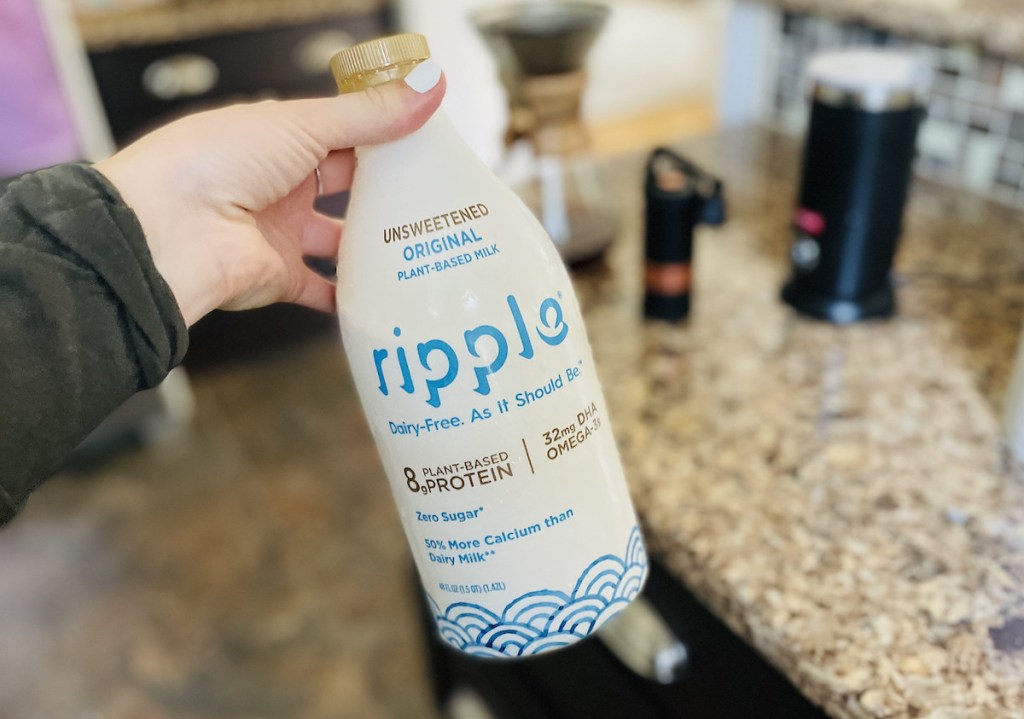 I've never had milk made with pea protein before so I wasn't sure where to set my expectations on this milk. To be honest, I was sure I wouldn't like it or it would have a weird texture, smell, or aftertaste, but the impressive amounts of protein, calcium, and omega 3s trumped all my fears.
After my first sip, I couldn't have been more shocked with how much I liked it! In fact, it was the creamiest texture of all the milk I tried and I actually really enjoyed it a lot! However, while it did seem to froth up decently, it quickly dissipated after going into my coffee so it wasn't a contender for me after all.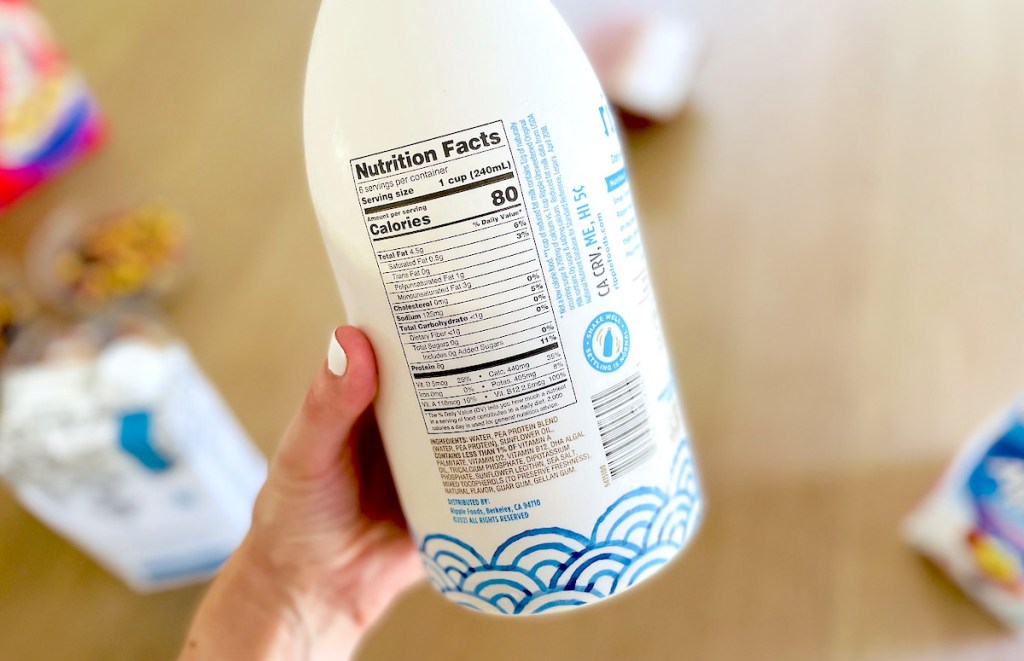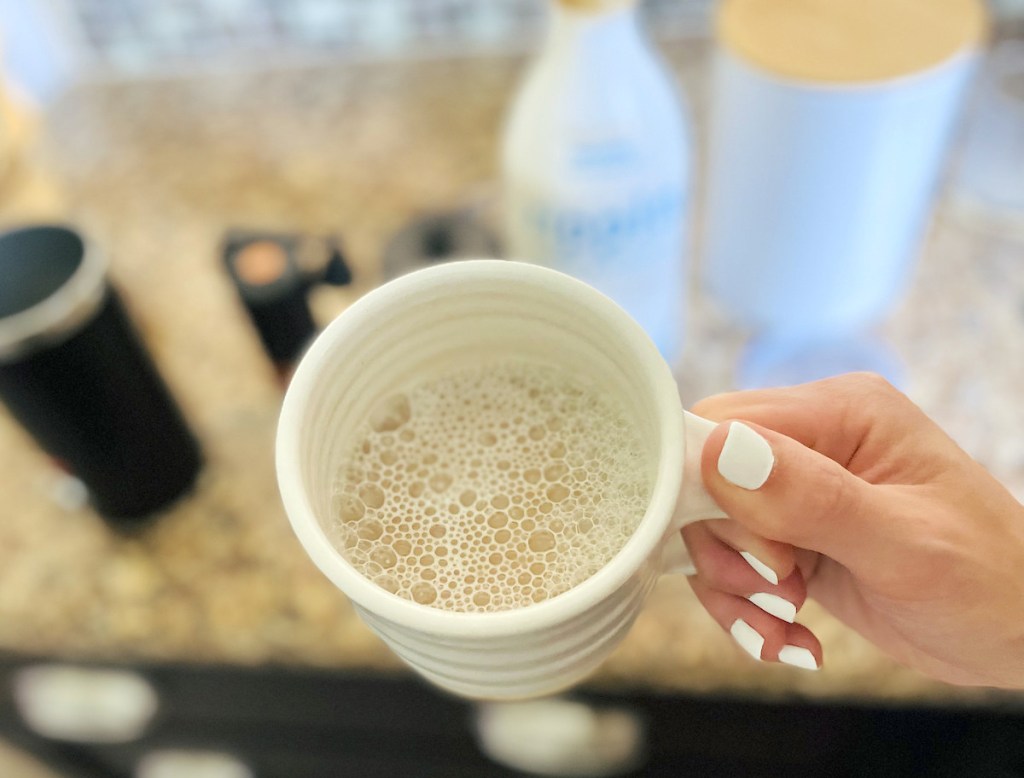 PROS:
Great taste
32mg of DHA omega-3s
8g of protein
50% more calcium than milk
Nice, creamy texture
Great with keto cereal
No competing tastes when cold
Highest in protein (out of the different milks I tried)
CONS:
Plant flavor is slightly more noticeable when warm (not the best for coffee)
Didn't froth well
Pricer than most milk
---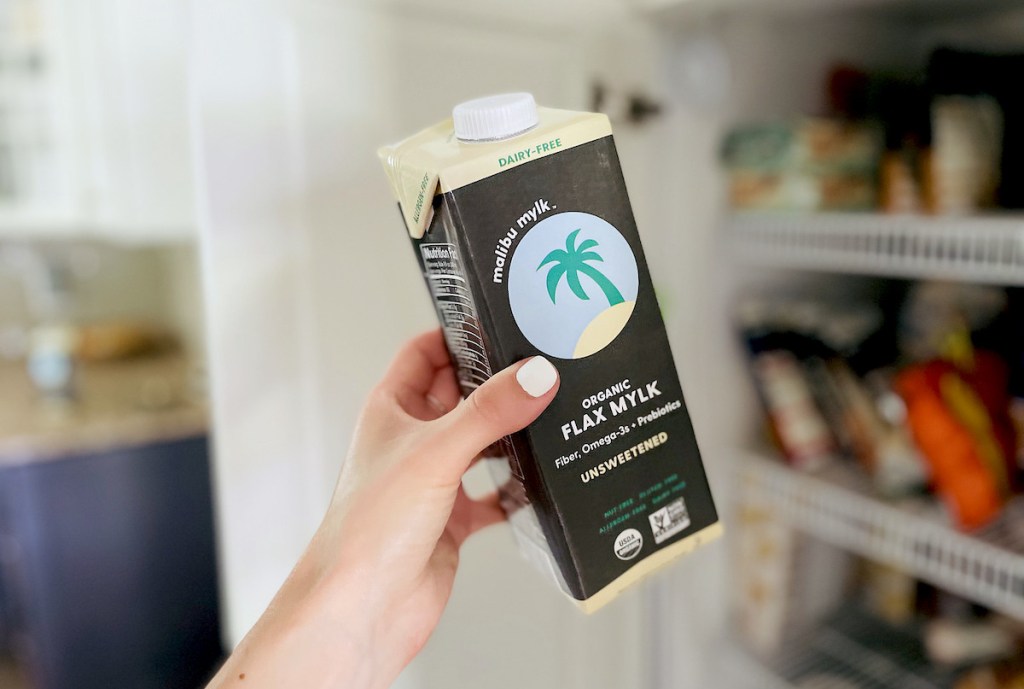 Despite the steeper price tag, I was excited to add this shelf-stable milk to my list of keto, dairy-free milk to try! We are short on fridge space in my home so having the ability to store it in the pantry until opened would be a HUGE space-saver.
Unfortunately, there wasn't a single thing I enjoyed about this flax milk, but I always tend to like the finer things in life so this was a huge relief to not love given the steep price point. 😅 The texture was lumpy and unappetizing, the taste was by far my least favorite even after chilling all night in the fridge, and it only got worse when warmed in coffee. In fact, I disliked this dairy-free keto milk so much, I couldn't bring myself to even do the cereal taste test. 🤢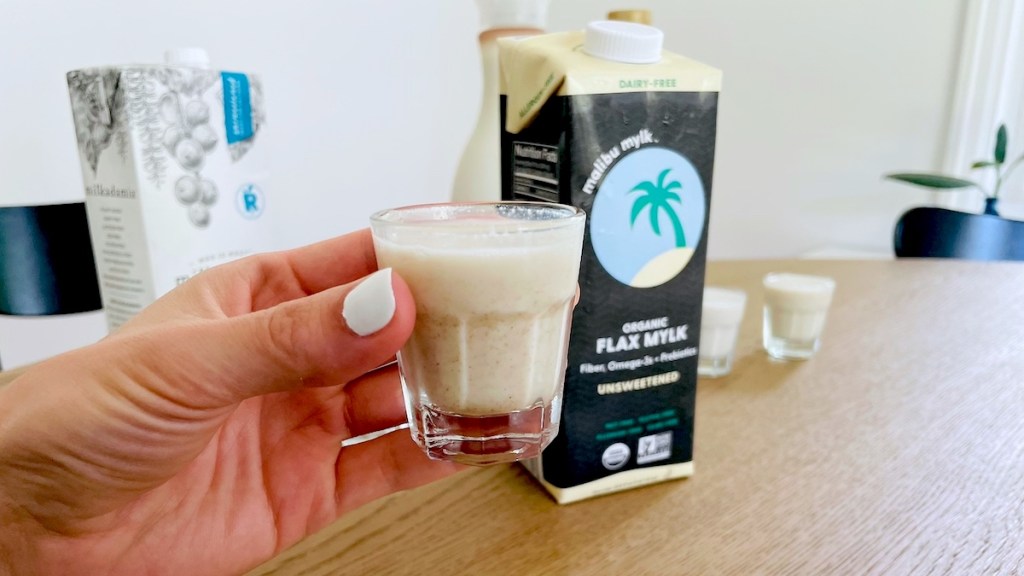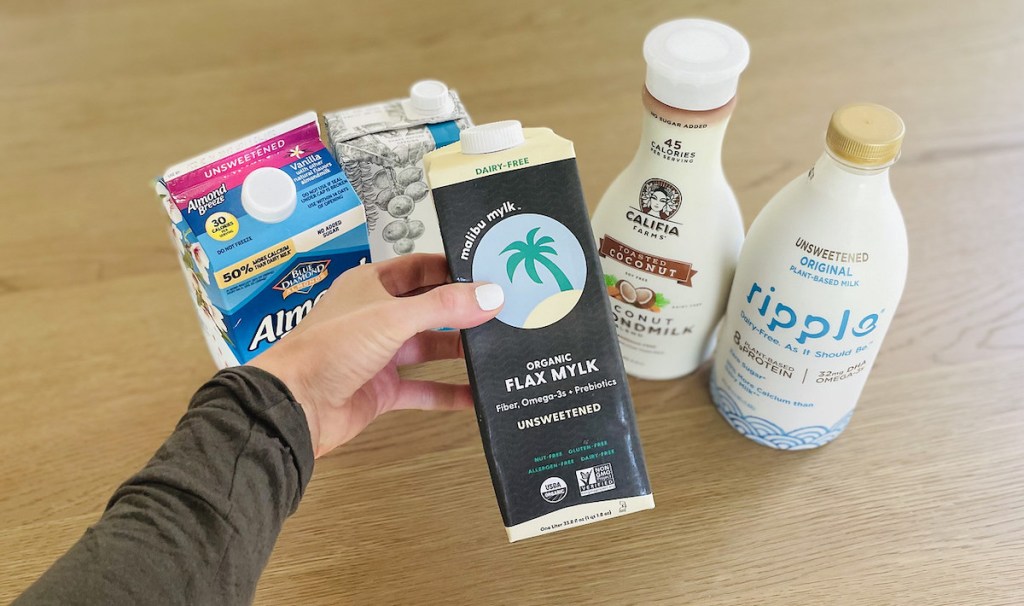 PROS:
Organic
Shelf-stable until opened (space-saver)
CONS:
Expensive
Strange texture
Unappetizing smell
Didn't froth well
Unappetizing taste cold & warm (tastes very similar to a cup of cooked chia seeds)
---
3. Milkadamia Unsweetened Milk is made with my favorite nut but overpowered everything with its intense flavor.
Another shelf-stable milk in my lineup was this Milkadamia milk, which is conveniently available at Target! Plus, it's made with my most favorite nut in the world so I couldn't wait to give it a try! Even better, the price tag is comparable to many other kinds of milk on the market so I didn't feel like it was too boujee to continue buying if it ended up being a favorite.
While I did enjoy this milk plain, I found the flavor to be way too overpowering to enjoy with my morning coffee or cereal. Plus, it literally didn't froth at all despite its thick consistency so this dairy-free, keto milk was a no-go for me in the end.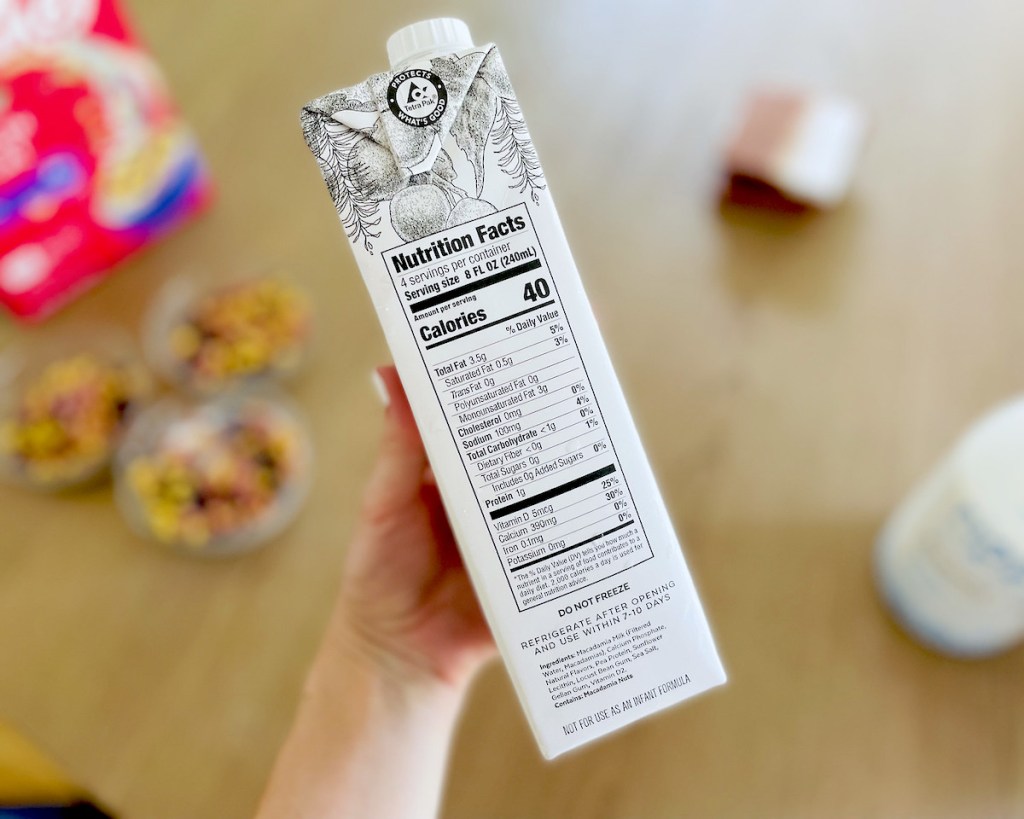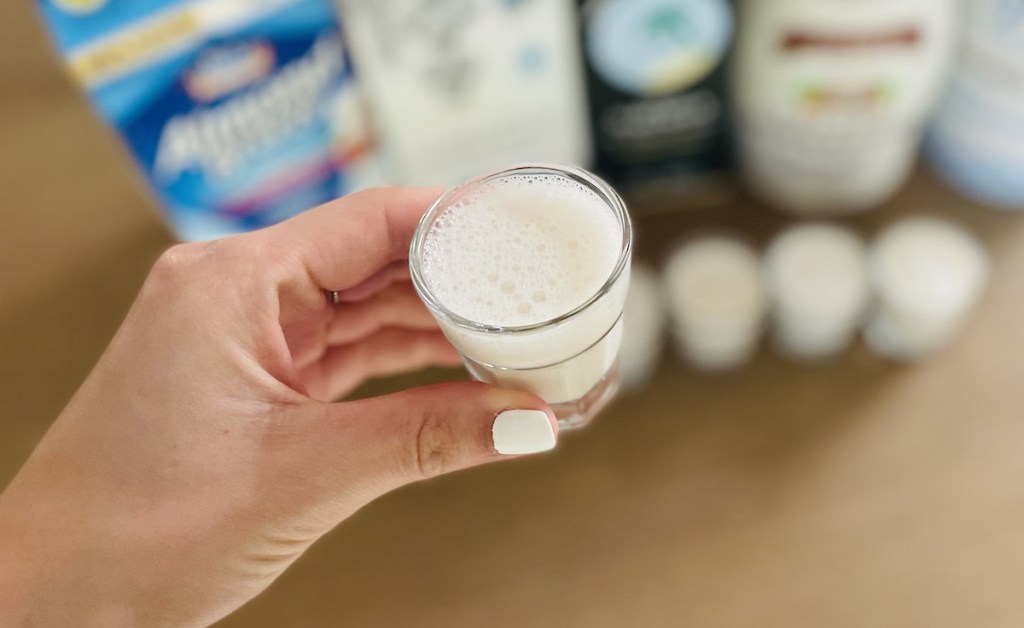 PROS:
Shelf-stable until opened (space-saver)
Non-GMO
Very creamy
Great taste on its own
Affordable
CONS:
Smooth yet watery consistency
Stronger nut flavor (competed too much with other foods)
Flavor competed with cereal (and again, the watery consistency was throwing me off)
---
You won't be sacrificing nutritional value when you choose this dairy-free milk since it has a whopping 40% MORE calcium than regular milk! It should come as no surprise that it's made of almonds and coconut cream which is absolutely delicious.
However, I found the consistency to be too creamy and more ideal for a smoothie. I also thought as flavorful as it was, it competed too much with my keto cereal and I definitely wasn't a fan of it in my coffee either (even though it did froth up nicely).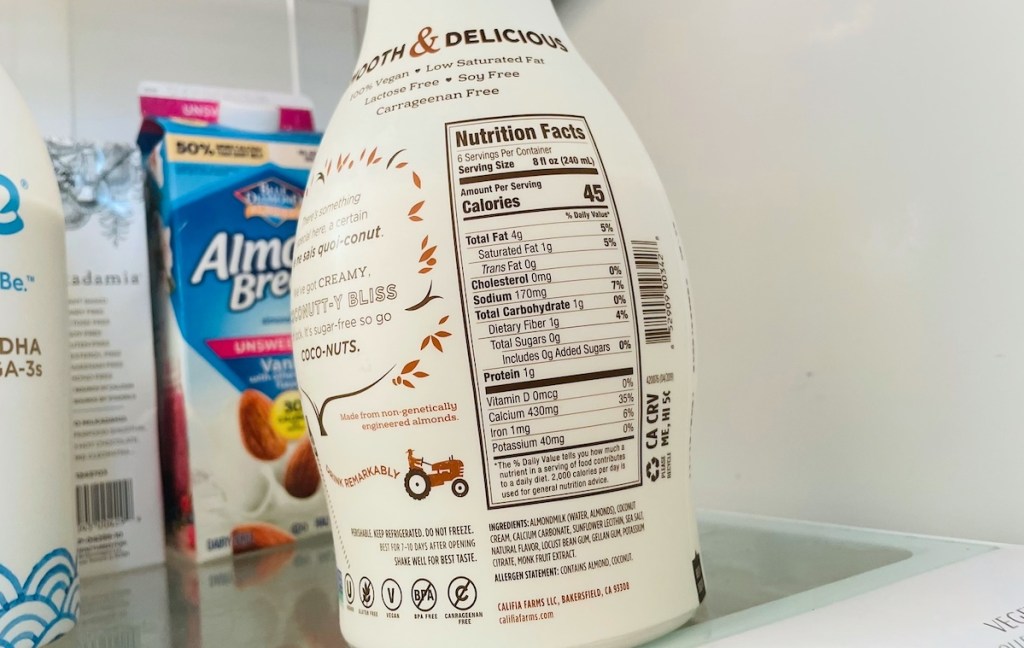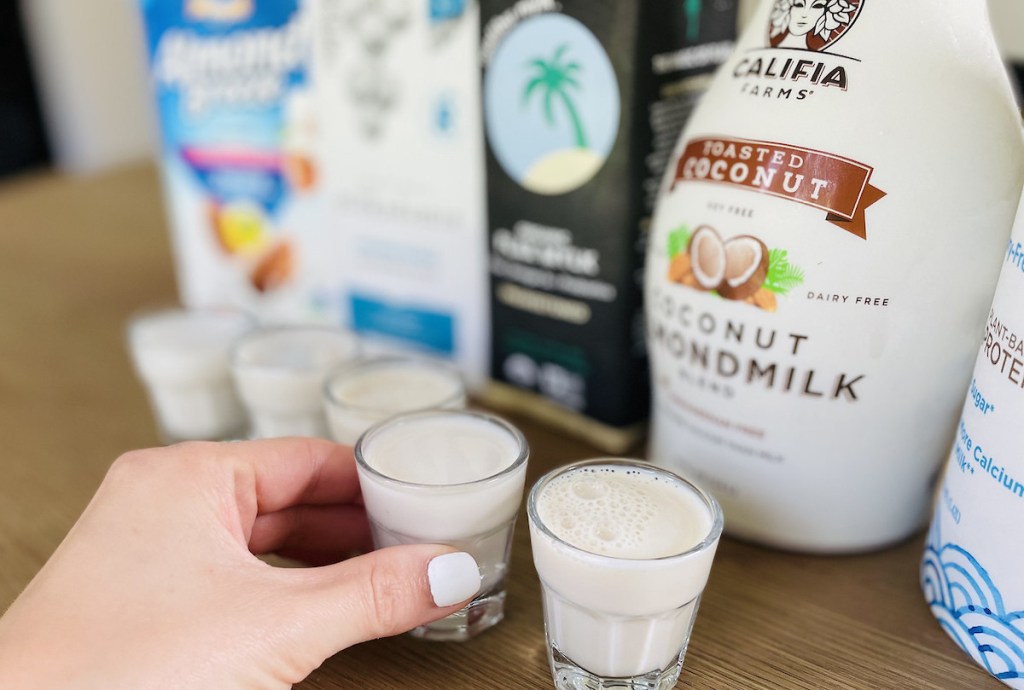 PROS:
Smooth consistency
Whipped up great in frother
Nice coconut & almond flavor
Best for smoothies
Affordable
CONS:
Very sweet flavor
Too creamy
Not good in coffee
Competed with cereal flavors
---
5. The most popular pick, Blue Diamond Unsweetened Almond Milk, was my favorite all around and most affordable.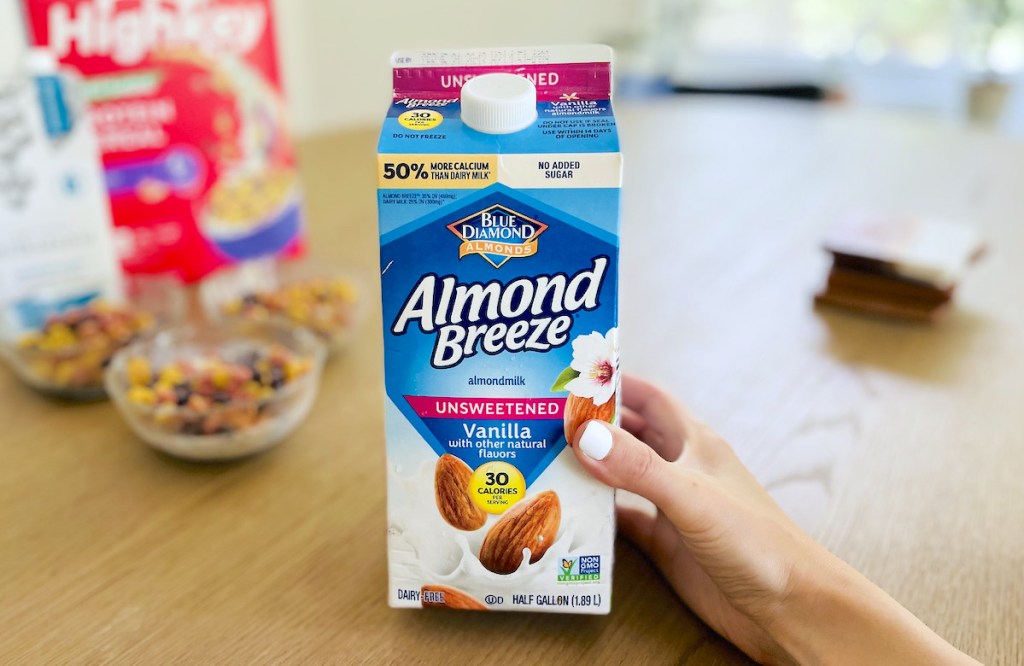 By popular choice, I definitely had to add some good old unsweetened almond milk to my dairy-free keto milk taste test. Plus, it was the most affordable option on my list so if it ended up being delicious, it would be an even bigger winner in my book.
Turns out, this milk rocked it in taste, texture, and price! Even my milk-obsessed nine-year-old said he prefers this milk over regular milk so now I know what I'll be buying from now on. 🙌🏻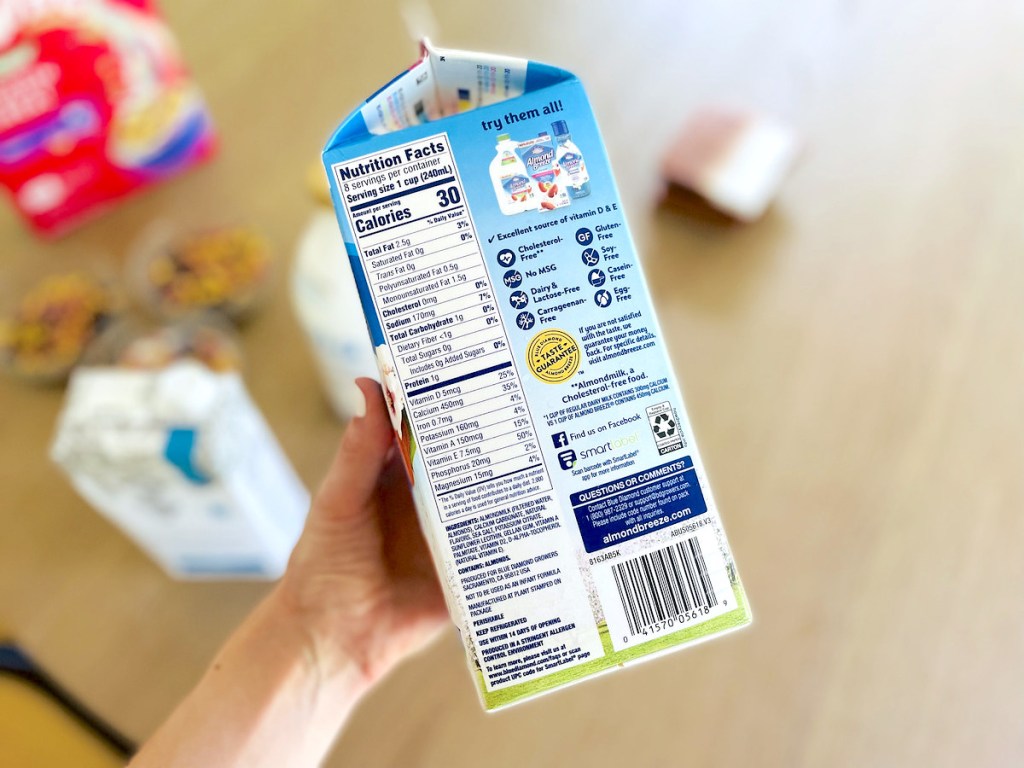 PROS:
Smooth
Light & creamy
Nice flavor (not overpowering)
Frothed really well
Non-GMO
Great taste with cereal
Inexpensive
CONS:
Didn't give coffee much flavor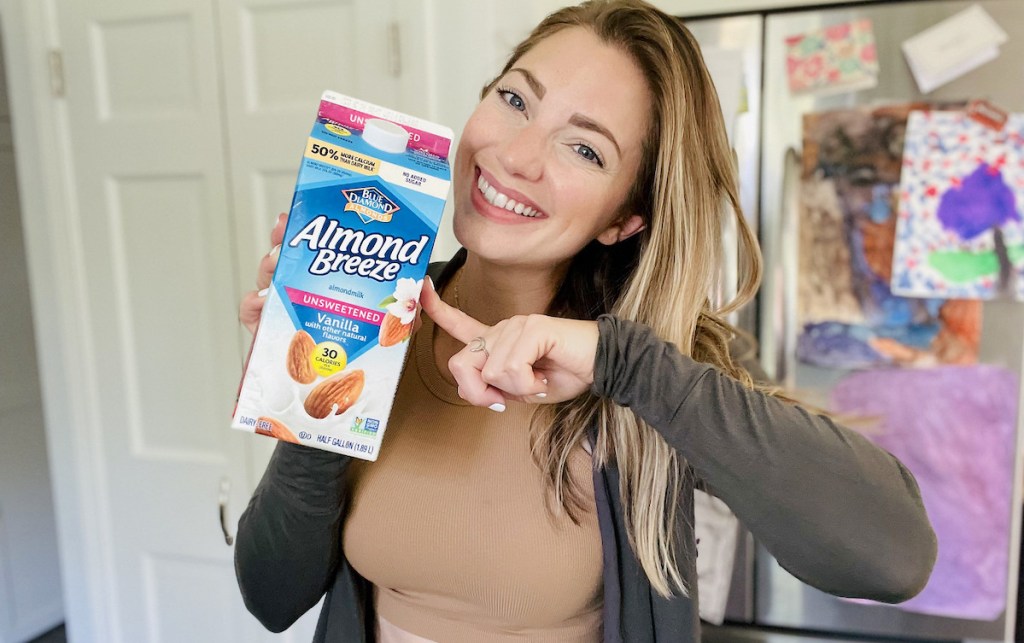 Overall, I love this milk! The flavor is nice and light and the texture is spot on for milk! Not only did my kids love it, but it frothed up beautifully for my lattes too! Needless to say, I'll be sure to keep this dairy-free almond milk stocked in our fridge.
Cheers to staying in ketosis, friends!
---