Copycat Starbucks Keto Egg Bites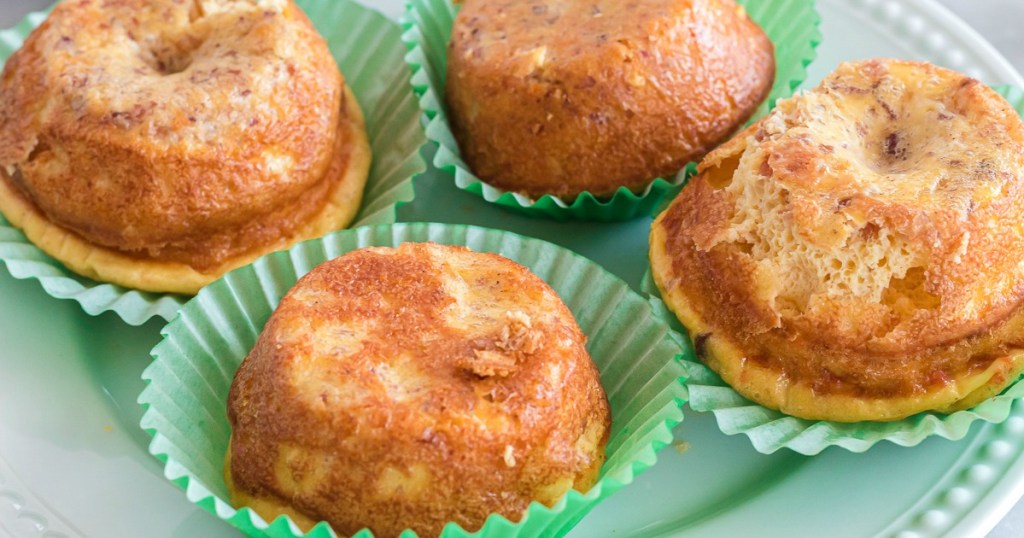 Introducing copycat Starbucks keto egg bites! These yummy egg cups are lower in carbs AND even tastier than the real thing.

Save money with our homemade and easy keto breakfast recipes. I know it's tempting to head to Starbucks, but it's brutal for your wallet, and some of their options aren't as low-carb as you'd think, including their egg bites. I've come up with an almost identical Starbucks copycat recipe that won't break the bank, and these homemade egg bites are much lower in carbs than the real thing!
All you need besides a few simple ingredients is a blender and muffin tin or silicone mold.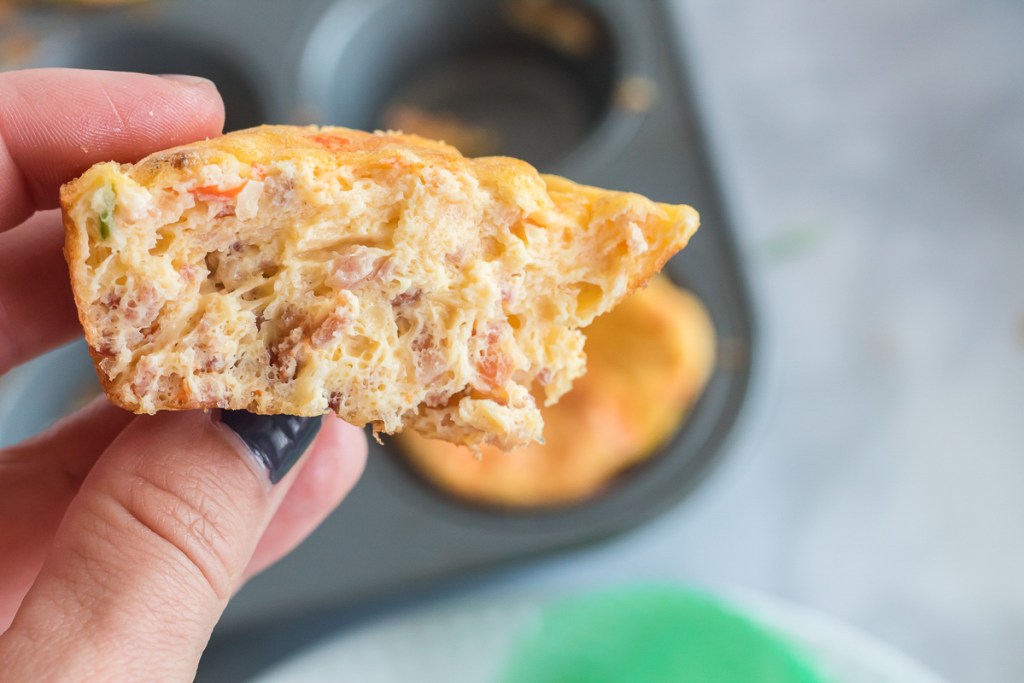 Get a whole week's worth of breakfasts made in less than 30 minutes!
Plus, instead of spending $5 for 2 little egg bites at Starbucks, you can make 12 for less than $10! 😱

These egg bites taste magnificent and they are so cost-effective, you can enjoy some every day of the week. This low-carb, great-tasting breakfast, will be your go-to keto meal when you are on the run.
Even better, the whole family will want some with its versatility. You can add different veggies or just have plain egg and cheese for the kids. Why go to Starbucks and spend boatloads of cash on something that you can make for pennies at home?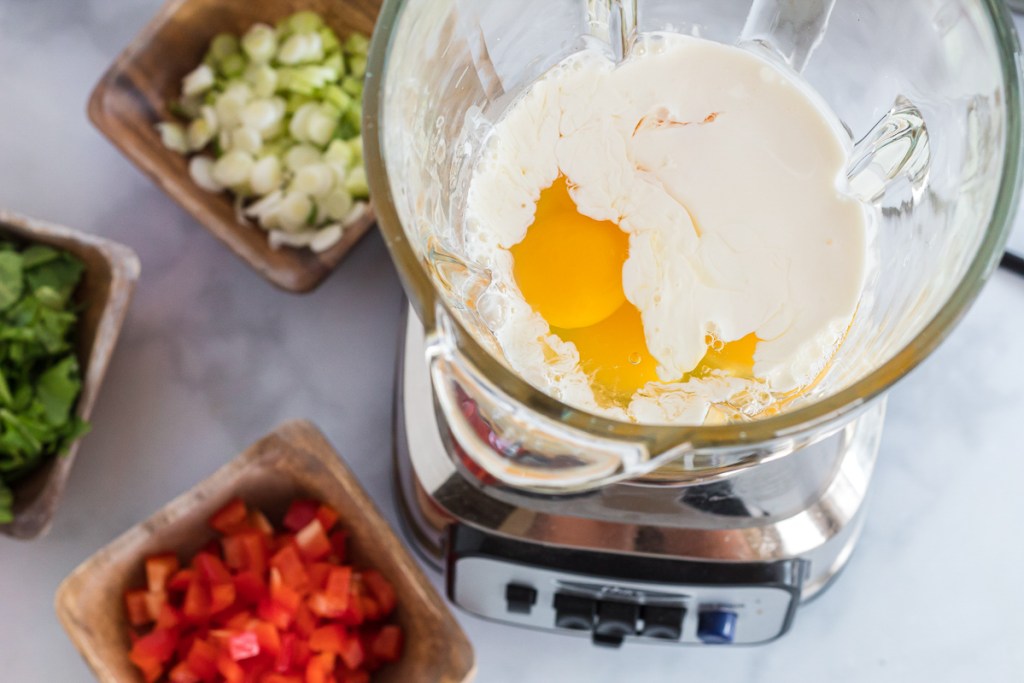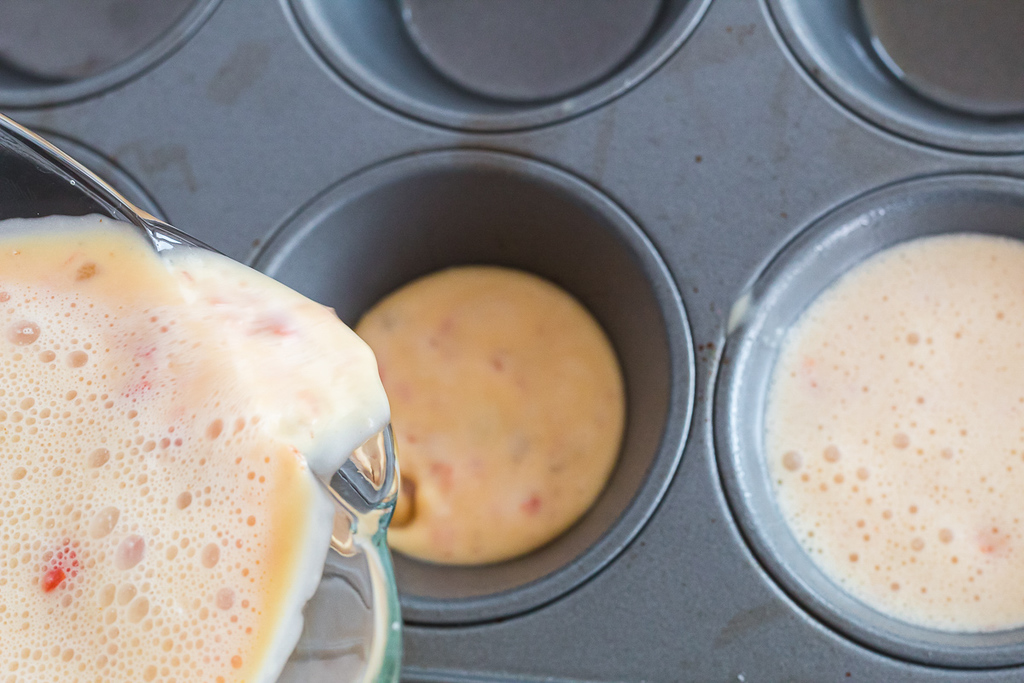 Hip Tips
Can you freeze these egg bites? YES! Wrap individual bites in parchment paper, then add in a freezer bag until you are ready to eat them. Microwave for 30 seconds to up to a minute if frozen.
Before placing in the oven, add a pan of water on your lowest rack to have the moisture content while your egg bites are cooking.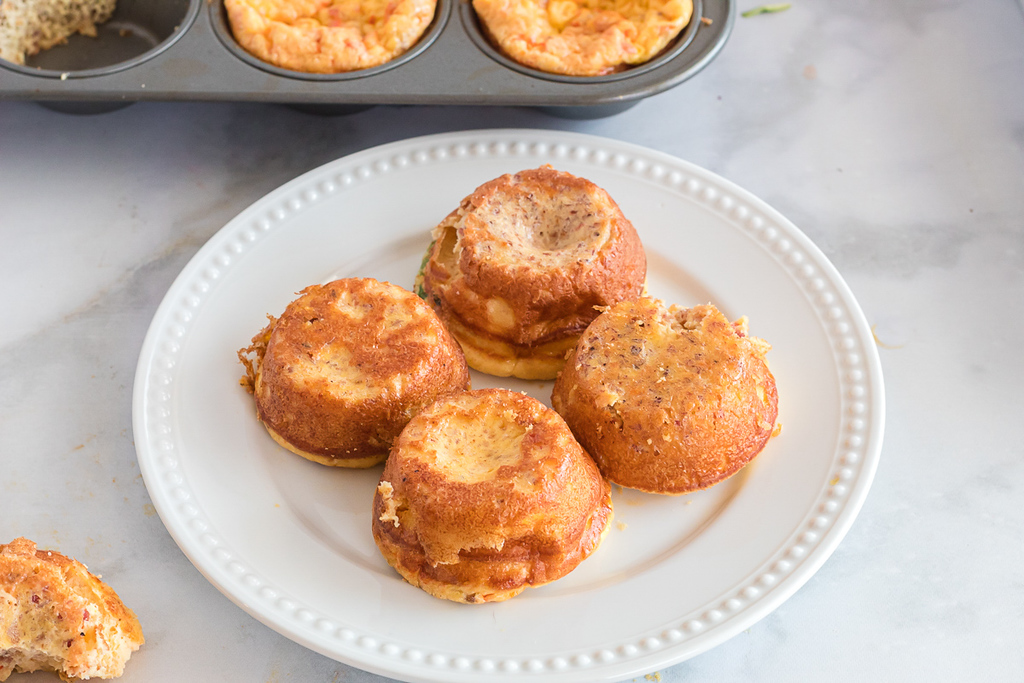 ---
Print
Copycat Starbucks Keto Egg Bites
yield: 12 SERVINGS
prep time: 5 MINUTES
cook time: 20 MINUTES
total time: 25 MINUTES
These egg bites are so yummy, convenient, and cost-effective compared to the real thing.
Ingredients
10 eggs
1/2 cup heavy whipping cream
1 red pepper, chopped
1 cup shredded cheese of your choice (I used gouda)
1 cup cooked bacon
1 teaspoon salt
1 teaspoon pepper
Directions
1
Preheat oven to 350 degrees. Grease either silicone or muffin tin pan.
2
Add all ingredients to a blender. Pulse for a few seconds to make sure everything has blended together.
3
Pour egg mixture 3/4 way up into the mold as this will give them room to rise.
4
Add pan with 2 cups of water to the lowest rack in your oven. Place egg bites on the middle rack to bake for about 20 minutes.
Nutrition Information
Yield: 12, Serving Size: 1
Amount Per Serving: 145 Calories | 12 Fat | 1 Total Carbs | 0 Fiber | 0 Sugar Alcohol | 9 Protein | 1 Net Carbs
---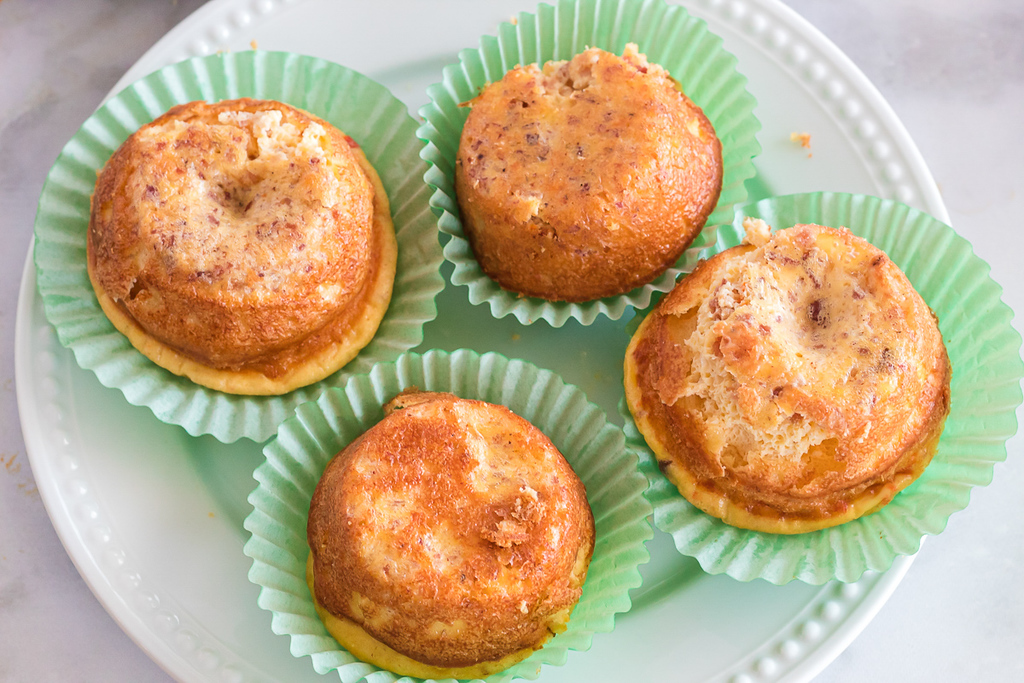 Try this recipe today and I promise you won't ever be tempted to buy them from Starbucks again.
---
Have you tried our Keto Pumpkin Spice Latte Starbucks Copycat Recipe?