Have Nut Allergies? Use SunFlour for Nut-Free keto Baking (+ Save 15% With Our Exclusive Code)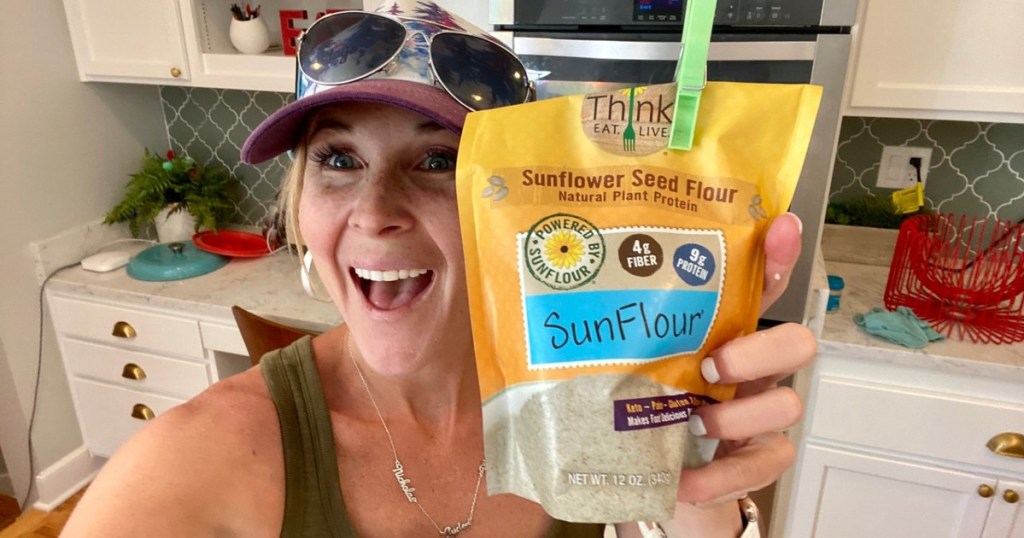 Have your cake and eat it too with sunflower seed flour! 🙌

Unless you're brand-new to eating keto, you're probably already familiar with the popular gluten-free flour alternatives made from almonds and coconuts. They each come with their own set of pros, cons, and challenges though, and they can be problematic for someone with dietary allergies.
I recently discovered SunFlour as a nut-free flour alternative, and it has earned a permanent spot on the shelves of my keto pantry! If you're looking for an allergen-free, grain-free, and plant-based flour alternative, I think you're going to love SunFlour, too!
Now through July 31st, get 15% off your purchase of SunFlour with our exclusive promo code HIP2KETOJuly at checkout!
Made with sunflower seeds, SunFlour can easily be substituted in any low-carb recipe calling for almond or coconut flour. This flour alternative contains just one ingredient (sunflower seed flour), so it's a whole, natural, and a 100% vegan source of protein and fiber with no extra weird stuff added!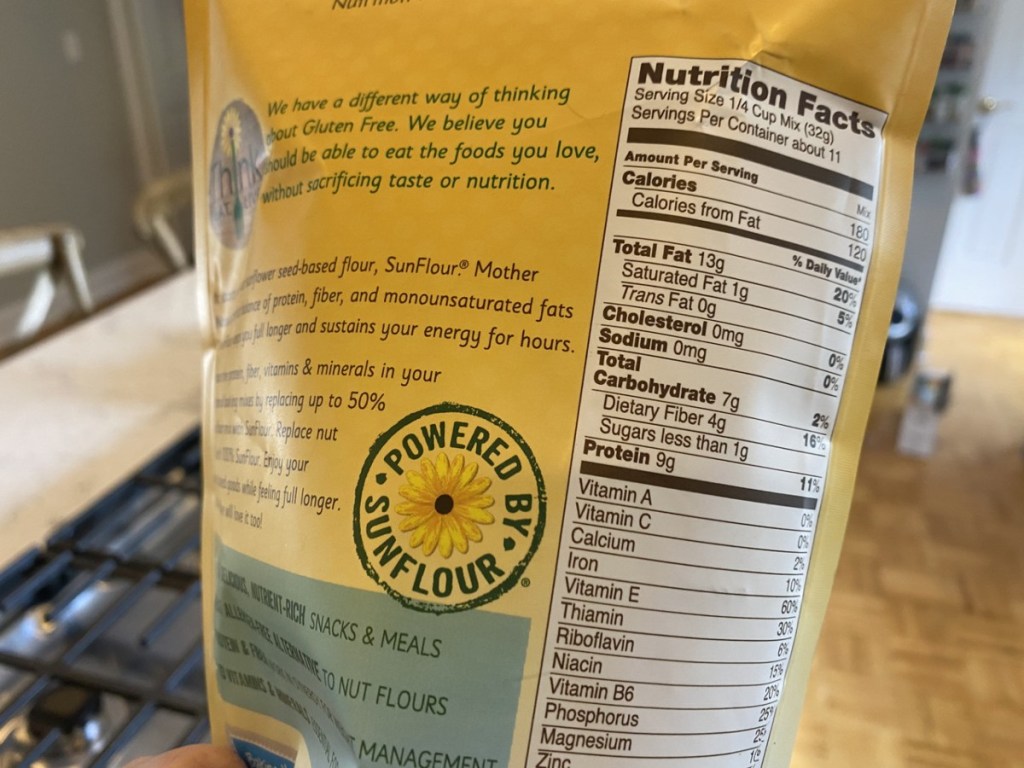 SunFlour also packs a serious nutritional punch, making all your baked goods both delicious and nutritious. Despite being completely nut-free, SunFlour contains all the nutritional benefits of nuts and more, including:
9g protein – One serving of SunFlour contains 11% of the recommended daily value, and it's easier to digest and more bioavailable than refined protein isolates.
4g fiber – SunFlour contains 16% of the recommended daily value for digestive health, sustained fullness, and glucose/cholesterol management.
13 vitamins & minerals – Using macronutrient rich SunFlour in your baking makes it easy to get your vitamins and minerals (like Vitamin E, Folate, B-vitamins, Calcium, Iron, Magnesium, Phosphorous, Selenium, and Zinc) to support immunity, heart health, and longevity.
Ideal fat profile – 90% of the fat in sunflower seeds is the healthiest type of plant-based fat that delivers fat-soluble Vitamin E to help fuel your keto-lovin' lifestyle and keep you feeling full longer. An added bonus of these healthy fats is that they produce naturally moist and decadent-tasking baked goods! 🙌
---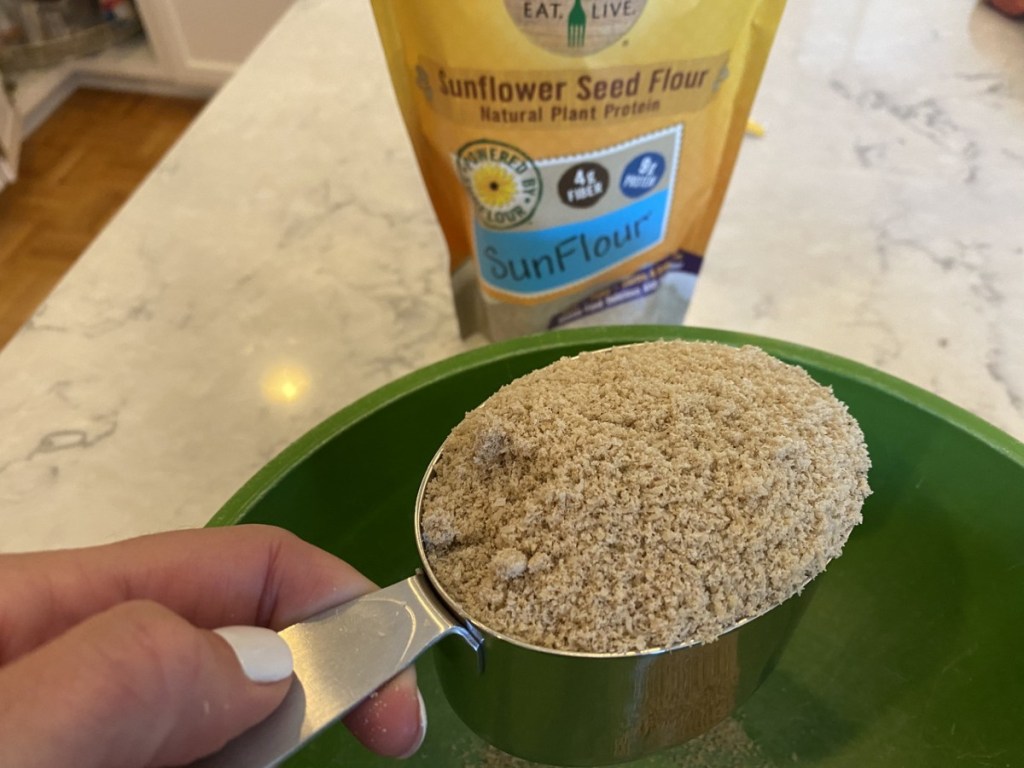 SunFlour has such a mild, versatile flavor that you'll honestly never even know that you're eating sunflower seeds packed with nutrients. It can be used for making bread, crackers, cookies, pancakes, waffles, muffins, or anything else that would normally require flour.
I was also surprised to learn that SunFlour actually contains 25% more protein than meat, and can be used as a meat substitute in veggie burgers, plant-based meatballs, and other meatless recipes, too!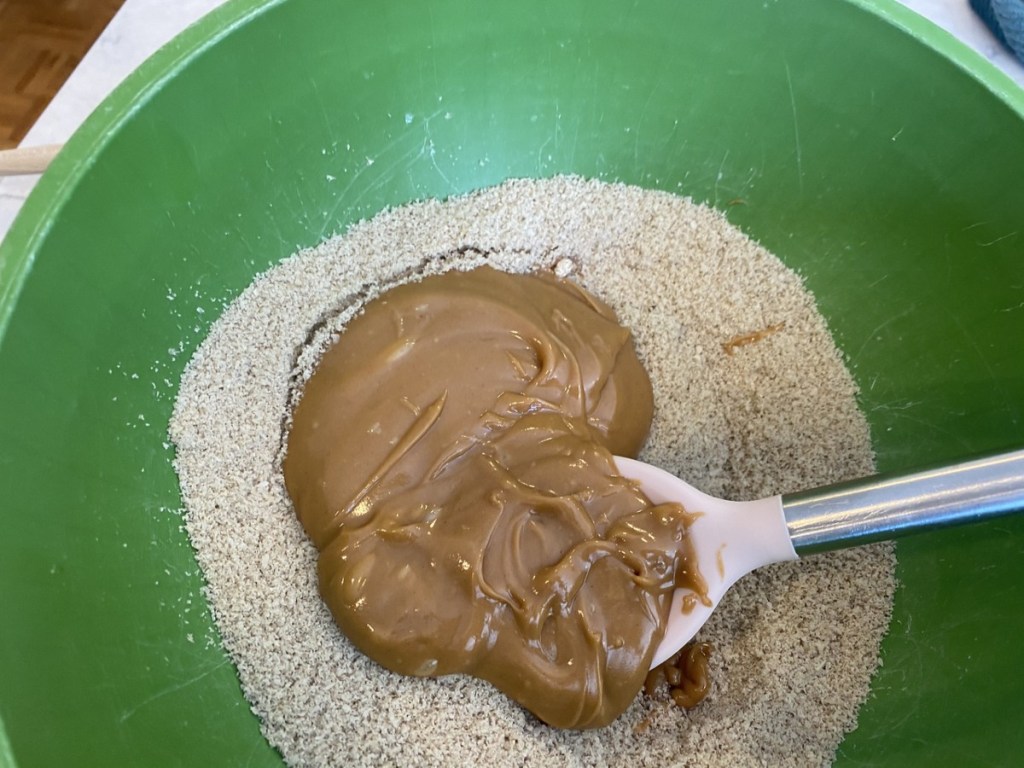 I made keto peanut butter cookies with this flour recently (using this recipe from their site, but subbing in a keto sweetener, plus you may want to replace the peanut butter with sunflower seed butter if you've got nut allergies), and they were really yummy! I was worried they'd have a big after taste, but surprisingly they didn't. They were moist, decadent, and totally addicting. 😋
Knowing how well these cookies turned out, I can't wait to try SunFlour in some other recipes too, like brownies, banana bread, and fathead dough.
After trying SunFlour, I think it's great for those who bake low carb but have nut allergies or want another option besides almond flour.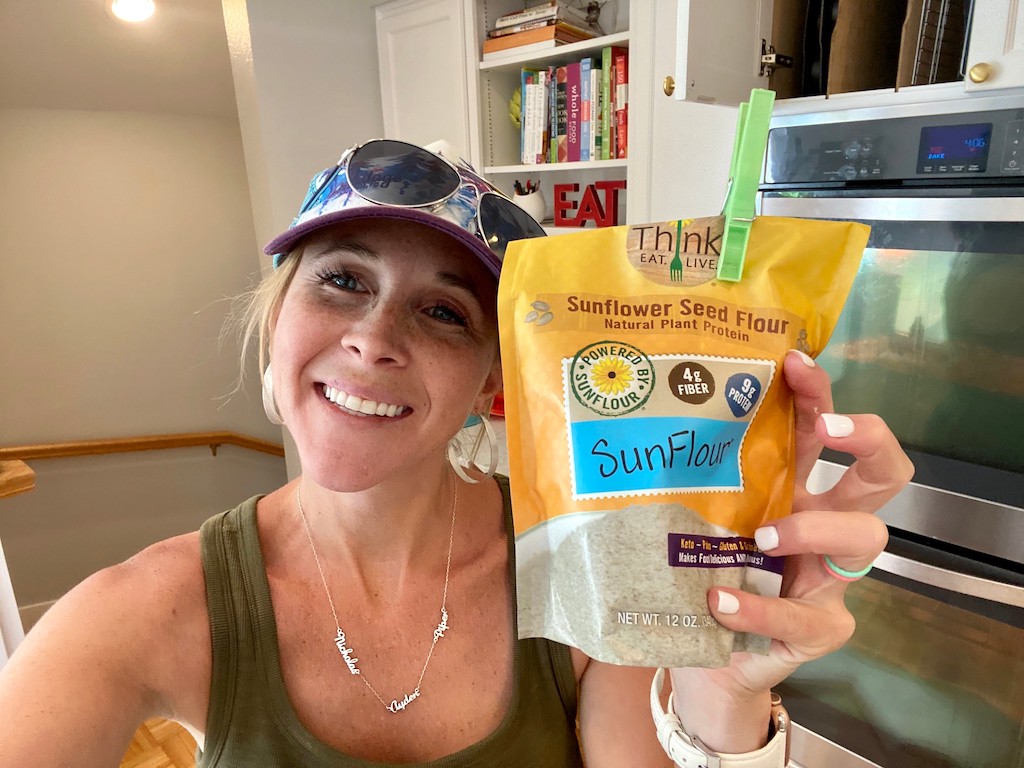 I'll definitely be keeping this keto, paleo, gluten-free, allergen-free and vegan flour alternative on hand to power up my baked goods with an added punch of protein, fiber, and healthy fats!
Don't forget! Now through July 31, get 15% off your purchase of SunFlour with promo code HIP2KETOJuly at checkout!
---
These are the best stores to buy all your keto kitchen staples for less!