Keto Mini Blueberry Pancake Bites
Love homemade blueberry pancakes and syrup?
Brighten your morning with these keto mini blueberry pancake bites! Both low carb and DELICIOUS, they taste super similar to traditional pancakes and can be made ahead of time for a convenient grab and go keto breakfast idea. You can even drizzle them with a little sugar-free syrup! YUM.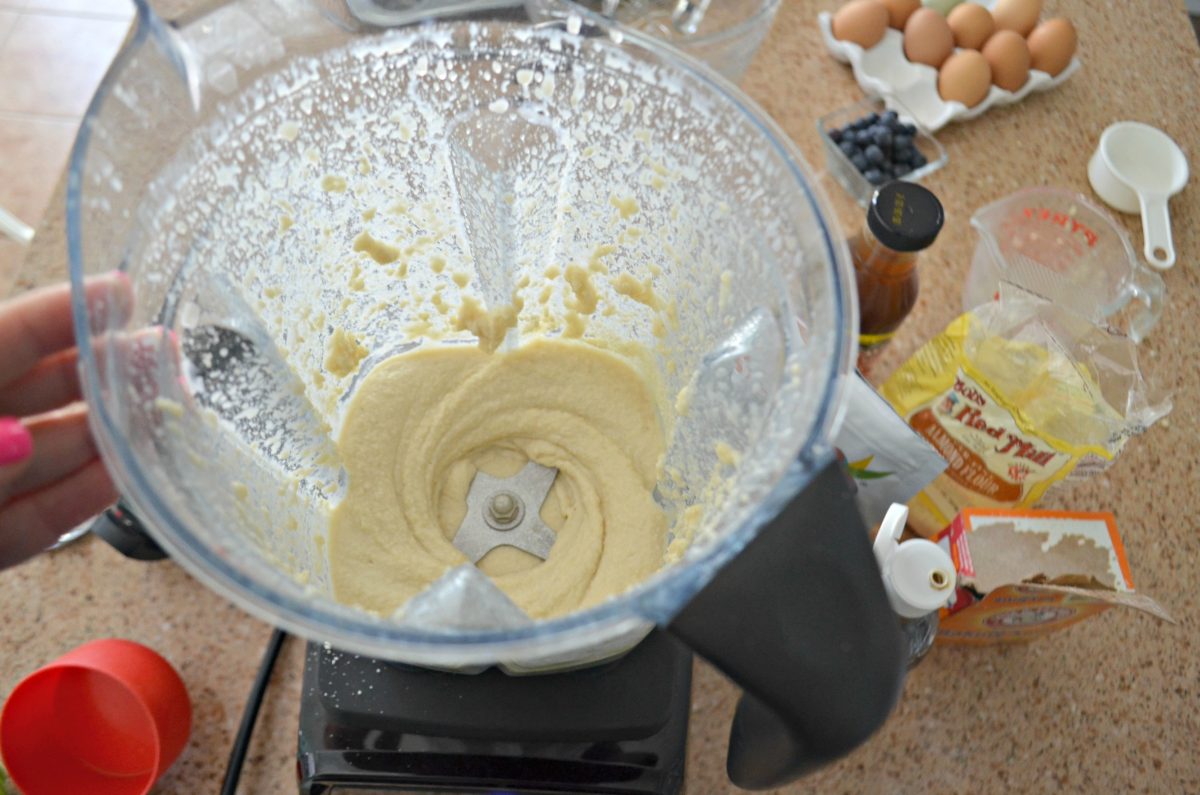 Whip them up using your blender!
This yummy batter has a slightly sweetened almond meal base. It's super easy to mix up and pour into a mini muffin tin. I love this fun and clever way of baking pancakes instead of cooking them on a skillet over the stove.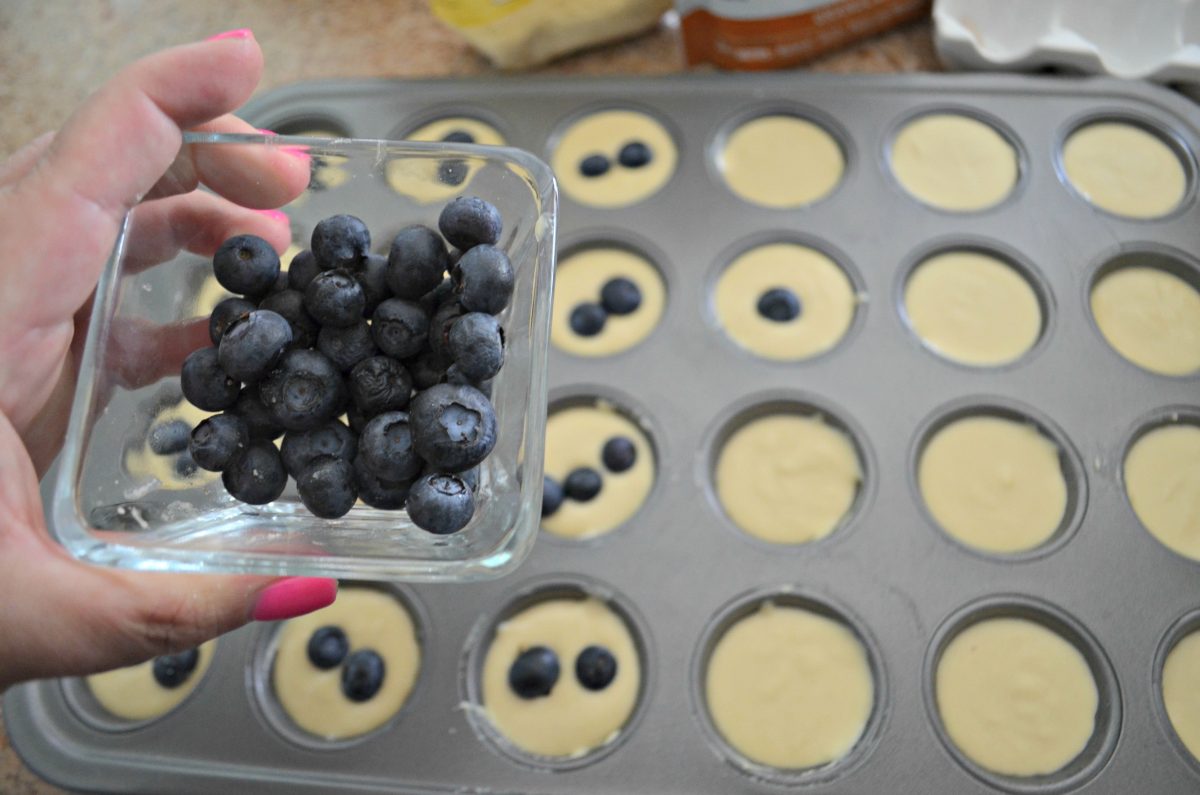 ---
Print
Keto Mini Blueberry Pancake Bites
yield: 24 SERVINGS
prep time: 15 MINUTES
cook time: 14 MINUTES
total time: 29 MINUTES
Small bites of fluffy keto blueberry pancakes that are perfect for busy mornings!
Ingredients
1/2 cup almond milk
2 tablespoons melted coconut oil
2 tablespoons Swerve sweetener or desired Keto sweetener
1 teaspoon vanilla extract
1 3/4 cups almond flour
1 teaspoon baking soda
pinch of salt
3 large eggs
1/2 cup fresh blueberries
Directions
1
Pre-heat oven to 350 degrees. Grease a mini muffin tin.
2
To a blender, add almond milk, melted coconut oil, Swerve, and vanilla extract. Add almond flour, baking soda, and a pinch of salt on top. Pulse a few times until just blended.
3
Add the eggs and blend for about a minute until batter is fully incorporated.
4
Pour into the mini muffin pan, about 3/4 of the way full. Add a couple blueberries to each muffin.
5
Bake for about 14-15 minutes until slightly browned and cooked through. Transfer to a cooling rack. Serve warm or let cool to store for later.
Nutrition Information
Yield: 24 servings, Serving Size: 1 blueberry bite
Amount Per Serving: 70 Calories | 6g Fat | 3g Total Carbs | 1g Fiber | 1g Sugar Alcohol | 3g Protein | 1g Net Carbs
---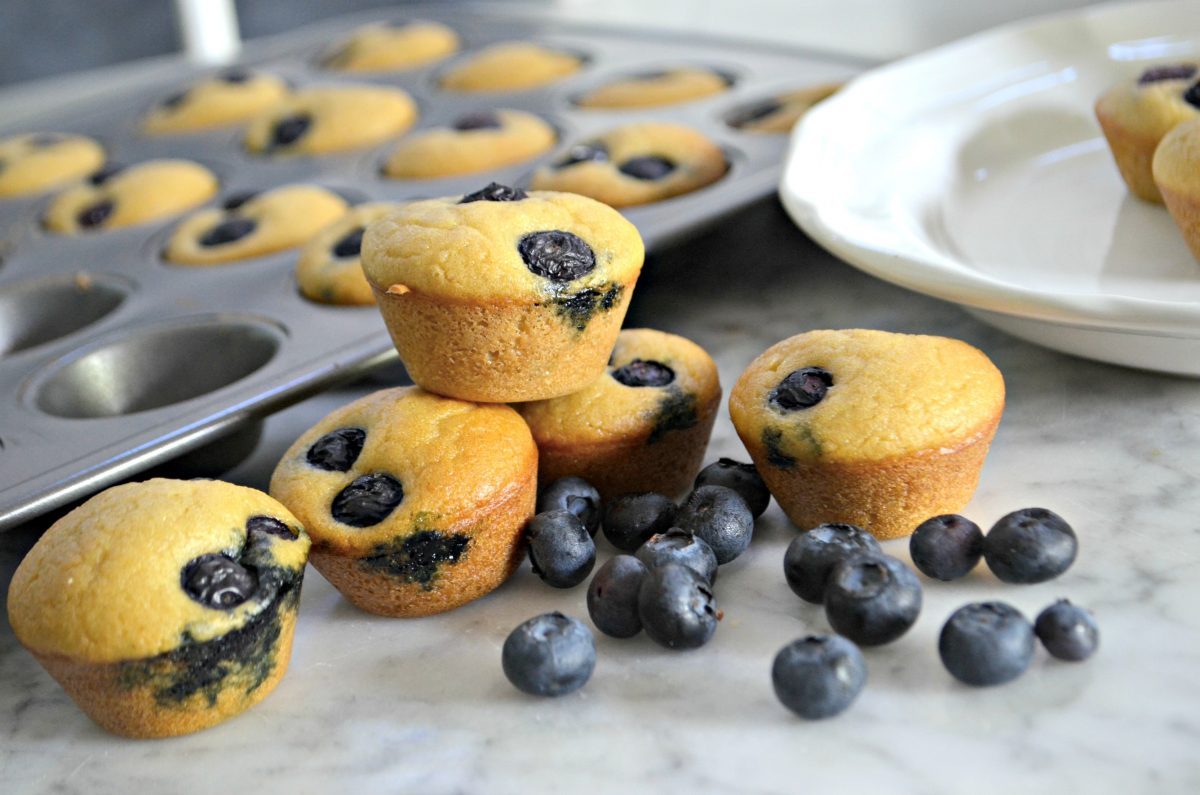 How cute are these?
They are perfect little muffin-shaped pancakes! We loved the added blueberries, too (although you could use raspberries if desired). These are great make-ahead breakfasts or a simple afternoon snack. And you can always throw some in your child's lunchbox for a grain-free snack idea!
Hip Tip: These can be covered and refrigerated for a few days, then warmed up as needed. They can also be stored for a few months in the freezer in an airtight container.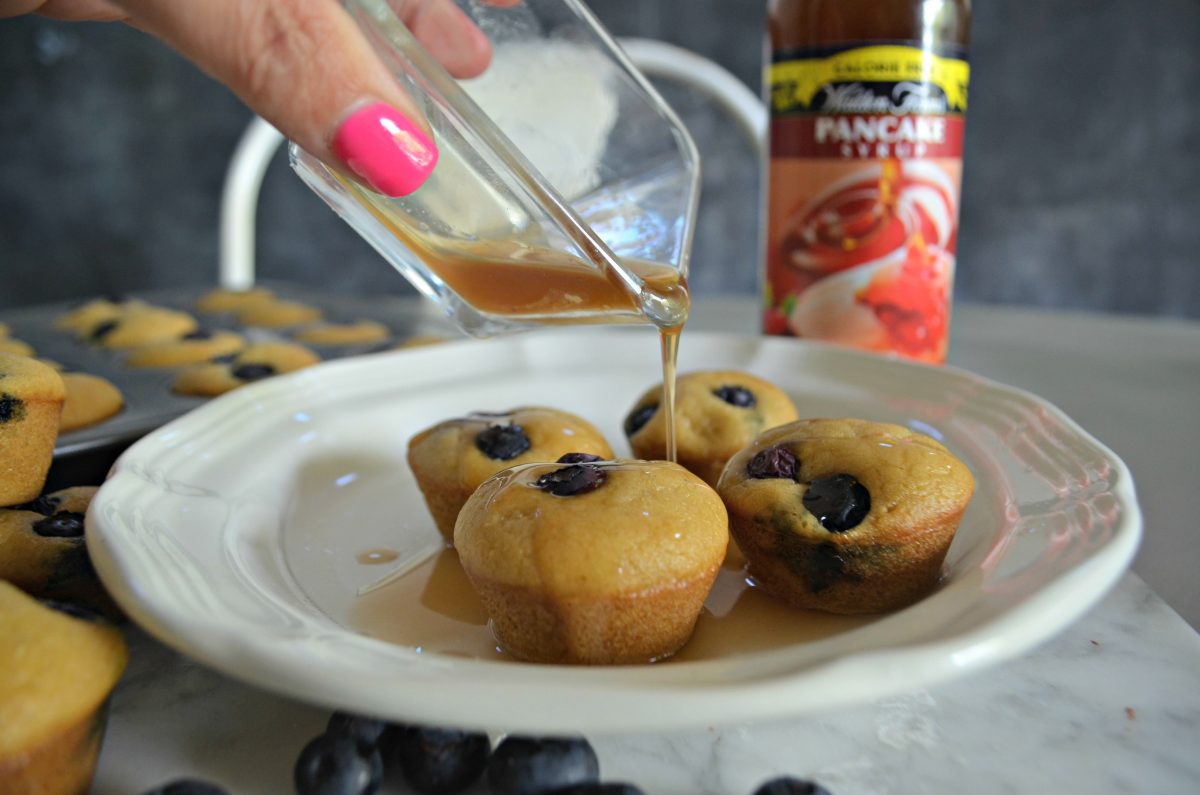 Don't forget the syrup!
If you'd like the full-on pancake experience, feel free to drizzle with your favorite keto syrup. I had a couple leftover pancake bites warmed up the next day in the microwave along with a little butter and syrup! SO YUMMY!
---