Best Keto Brownies (The Secret Ingredient Makes Them Rich & Creamy!)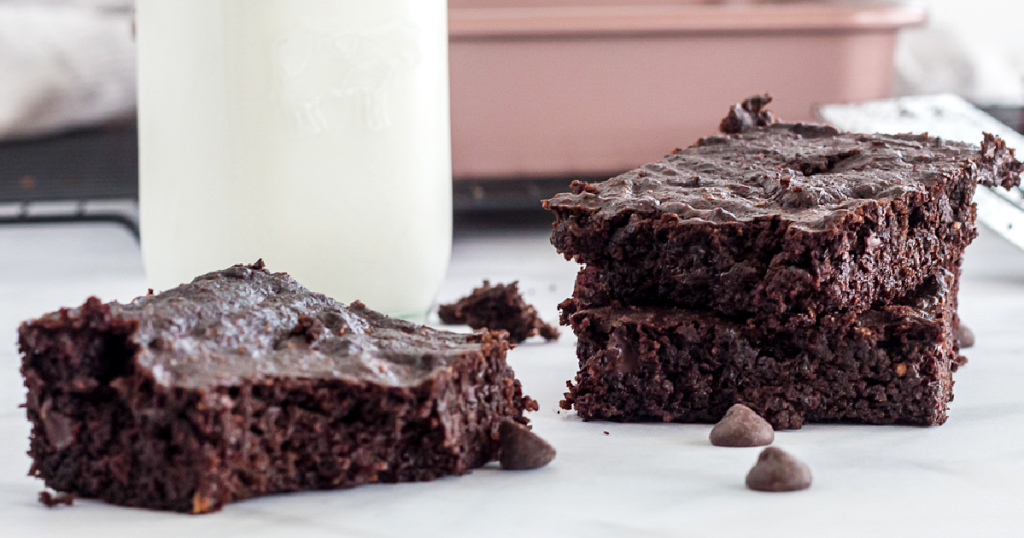 These keto brownies will fool even the pickiest of eaters in your family.

We love sharing yummy keto desserts, and this one is oh SO good! I literally spent days trying to come up with the perfect low-carb brownie for all of us keto eaters. We don't need to settle for a flat, blah tasting brownie, RIGHT!? Well, I finally created the brownie everyone has been asking for.
This keto brownie hits all the notes of a traditional brownie, from the thickness to the rich and creamy chocolate. A lot of the brownies that I've tried seemed to be lacking the creaminess that I love! After many attempts (and a lot were coming up with a texture issue), I've finally created the perfect keto brownie recipe.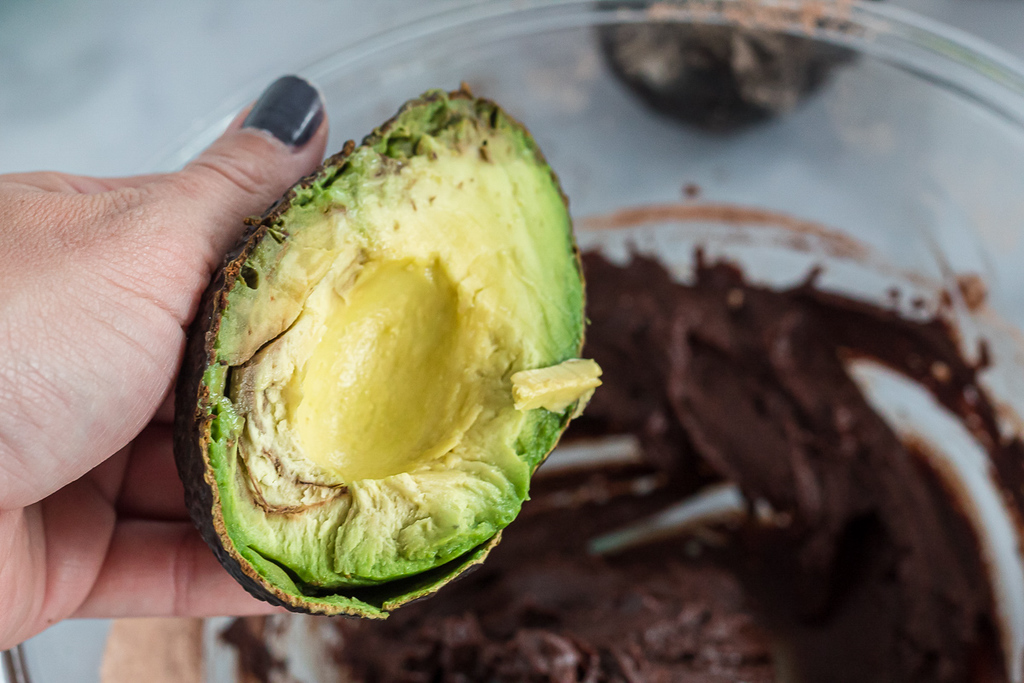 The key to the creaminess is the one and only AVOCADO!🥑
Yes, the avocado that is too ripe on the counter is the perfect magical ingredient for this brownie recipe. Finally, a brownie that tastes just like a sugar-loaded high carb brownie but without all the added sugar and carbs!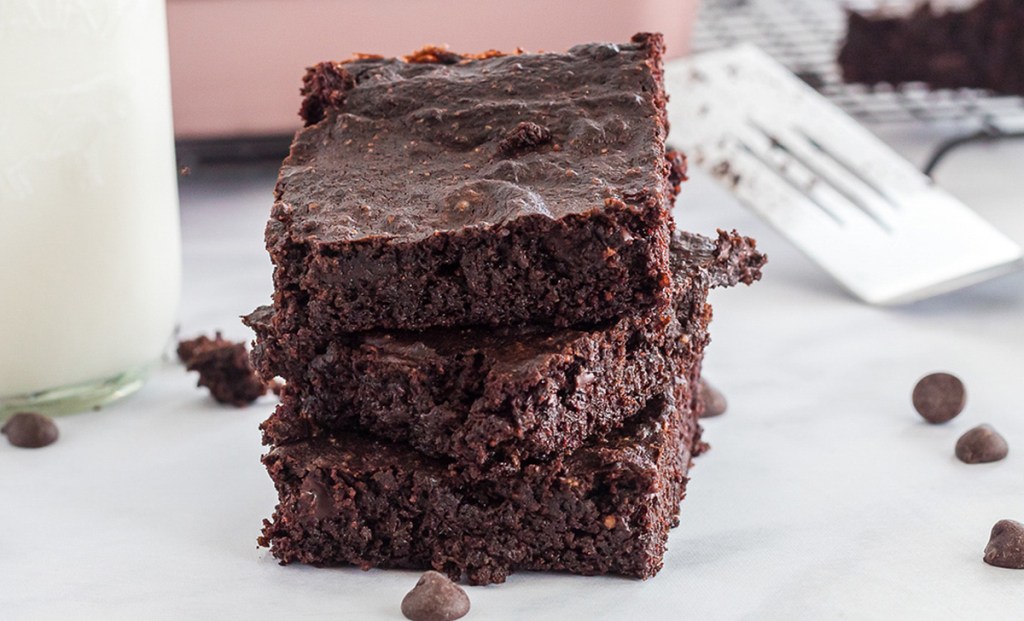 Hip tips for making the best keto brownies:
Make sure you have sifted the almond flour or purchase ultra-fine almond flour. This helps with the grainy texture.
Let's talk avocados! Remember those brown bananas, and how instead of throwing them in the trash, you made banana bread? Well, you now can do that keto-style with super-ripe avocados, so don't throw out that browned fruit and make brownies instead.
You really need to let the brownies completely cool off before diving in. They're much better after you've let them sit a while so they can firm up a little.
I love adding walnuts or pecans to the top of the brownie before baking, but that's totally optional based on preference.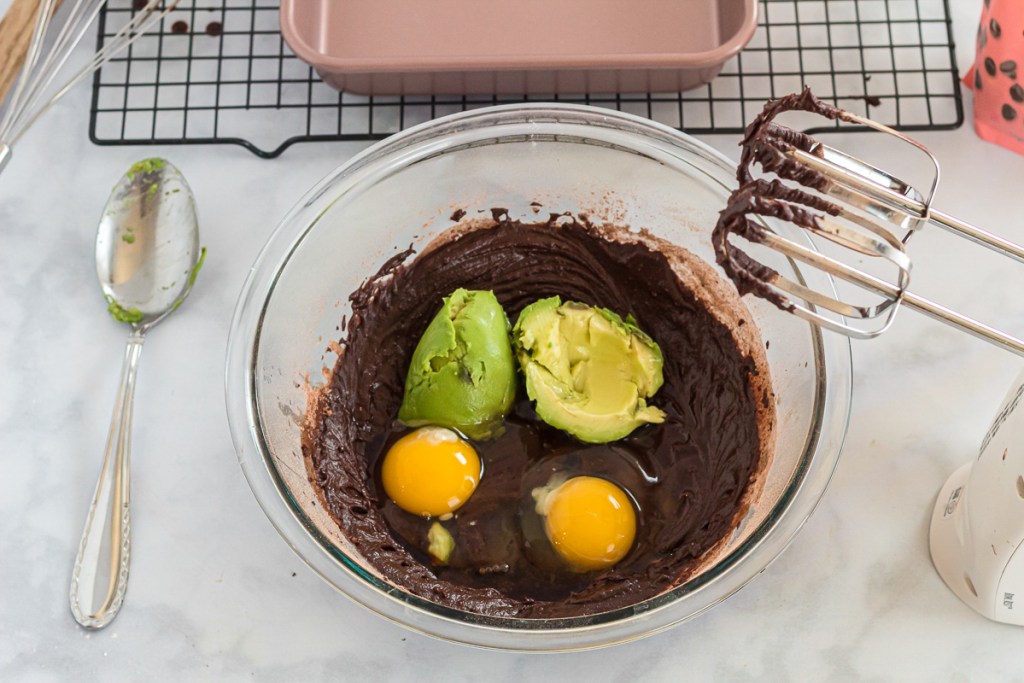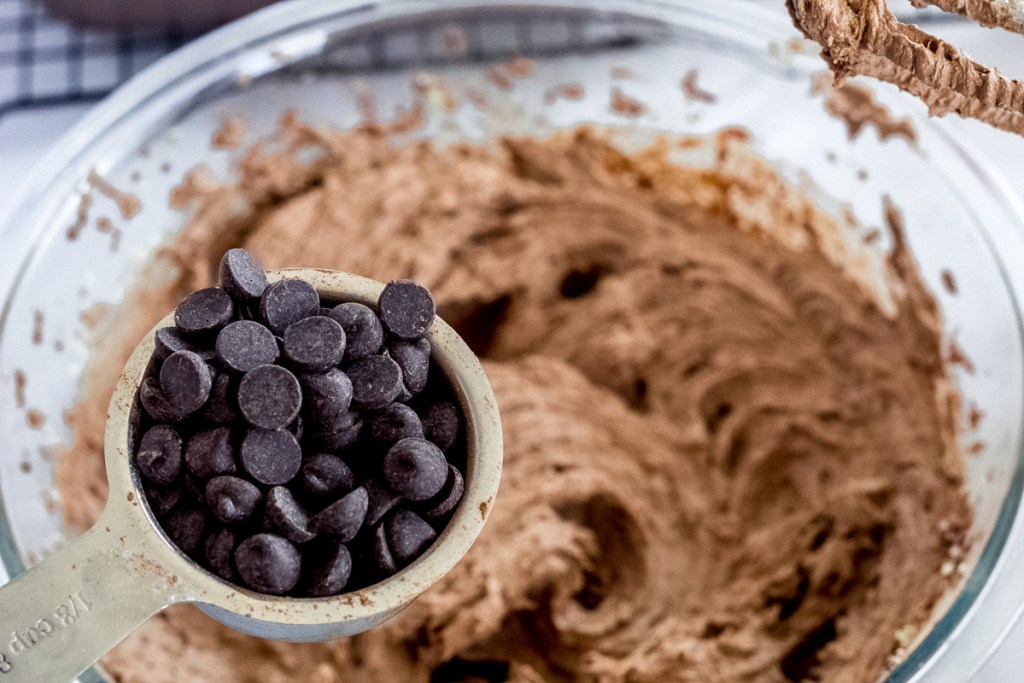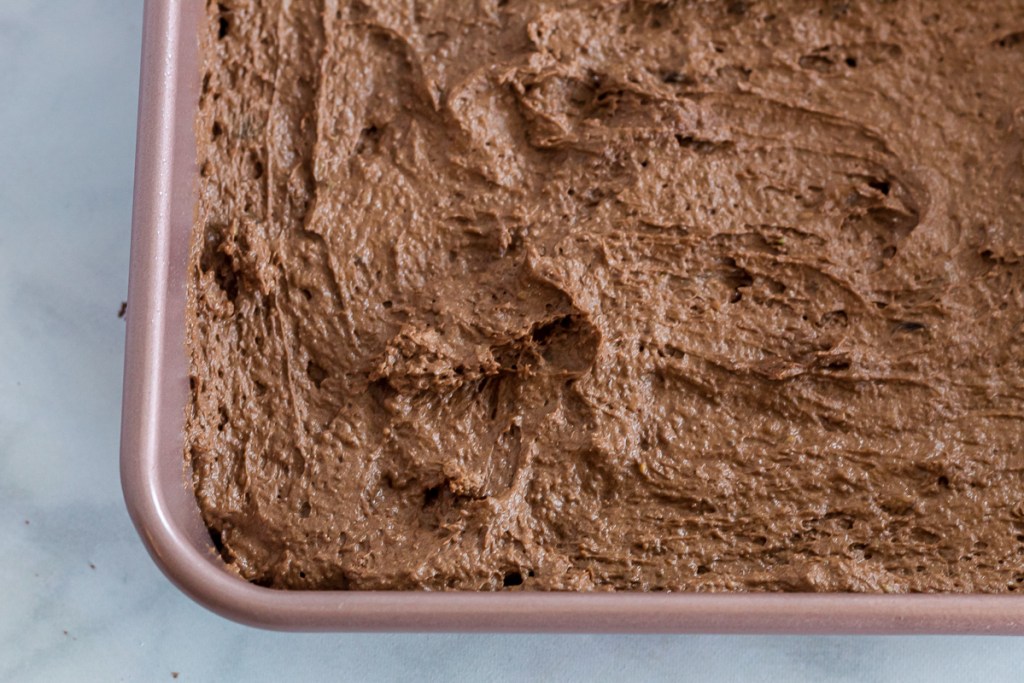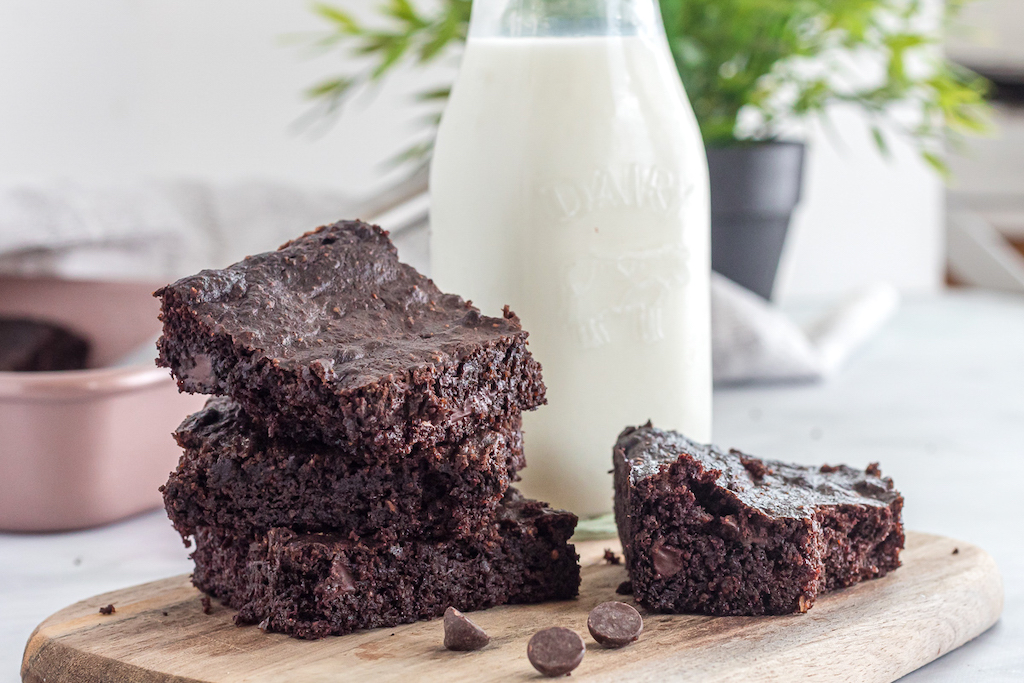 ---
yield: 9 SERVINGS
prep time: 15 MINUTES
cook time: 25 MINUTES
total time: 40 MINUTES
This low-carb brownie recipe is perfectly thick, super chocolatey, and incredibly creamy due to adding an avocado!
Ingredients
1/2 cup butter
1 medium/large overripe avocado
2 eggs
1 teaspoon baking soda
1 teaspoon vanilla extract
Directions
1
Preheat oven to 350 degrees. Line a 9"x9" baking dish with parchment paper for easy cleanup.
2
In a large mixing bowl, add butter and 1/3 cup of chocolate chips. Melt in the microwave in 30-second intervals. This took a total of 45 seconds. Stir butter and chocolate chips to get a smooth melted texture.
3
Add Swerve and cocoa powder, then mix with a handheld mixer. Add in avocado, eggs, and vanilla. Mix for 1 minute to make sure there are no avocado pieces showing.
4
Slowly add in almond flour and baking soda.
5
After everything is mixed together, fold in dark chocolate chips.
6
Pour into the baking dish lined with parchment paper and spread out evenly. Bake for 25-30 minutes. Be sure to let cool completly before serving. This is important so that they firm up. Enjoy!
Additional Notes
Don't be alarmed by the high total carb count! Fiber and erythritol (the main ingredient in Swerve) do not affect blood sugar in the same way that regular carbs do, so we've subtracted them from the total carb count. You'll see that the net carbs are much lower once you remove the sugar alcohol and fiber.
---
Check out our keto sweetener conversion chart for recipes here.
Nutrition Information
Yield: 9, Serving Size: 1 square, 3"x3"
Amount Per Serving: 282 Calories | 25.6g Fat | 28.1g Total Carbs | 11.5g Fiber | 0.9g Sugar | 12g Sugar Alcohol | 6g Protein | 3.5g Net Carbs
---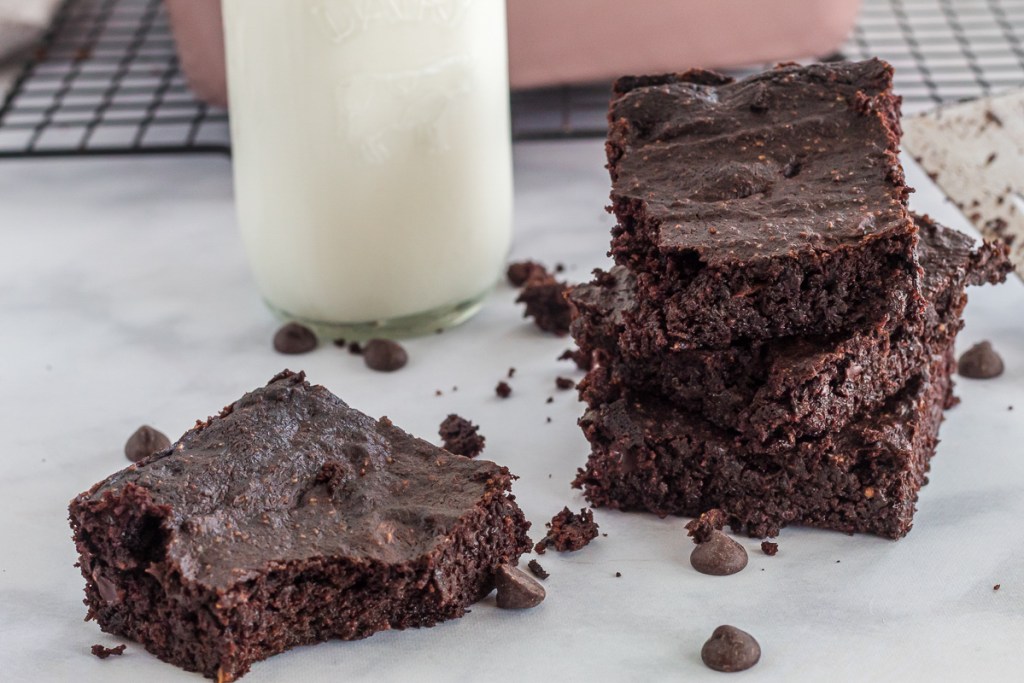 The keto dessert of your dreams!
Thanks to this magical fruit, these brownies are next level! Keto baked goods recipes always get a bad rap for being too dry and grainy, well this low-carb recipe is a game-changer! They hit the spot without needing a gallon of milk to try to swallow them down.
They are rich with chocolatey goodness, and without the guilt of all the carbs in traditional brownies. Try to have just one, I dare you!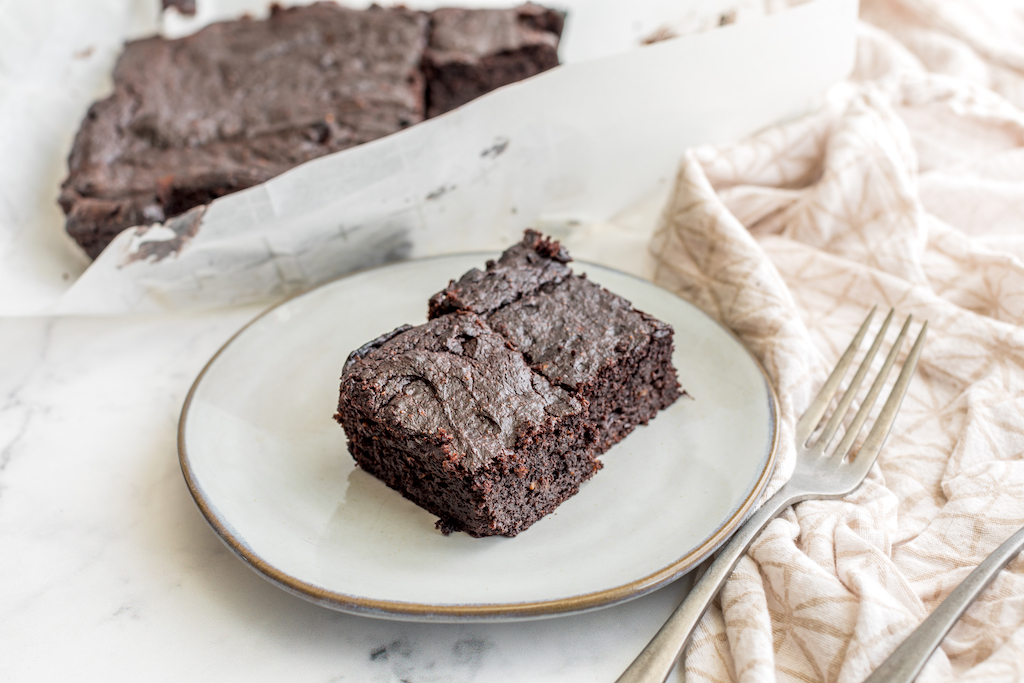 Here's what my teammate Jenna had to say after making these keto brownies:
"We all loved these brownies and not a single one of the kids asked if they were keto, so that's a big win in my book! These have a great flavor, especially once they sit for a bit. They are chocolaty, chewy, and the perfect brownie! You'll never guess they're sugar-free!"
---