Keto Chocolate Brownie Cloud Cookies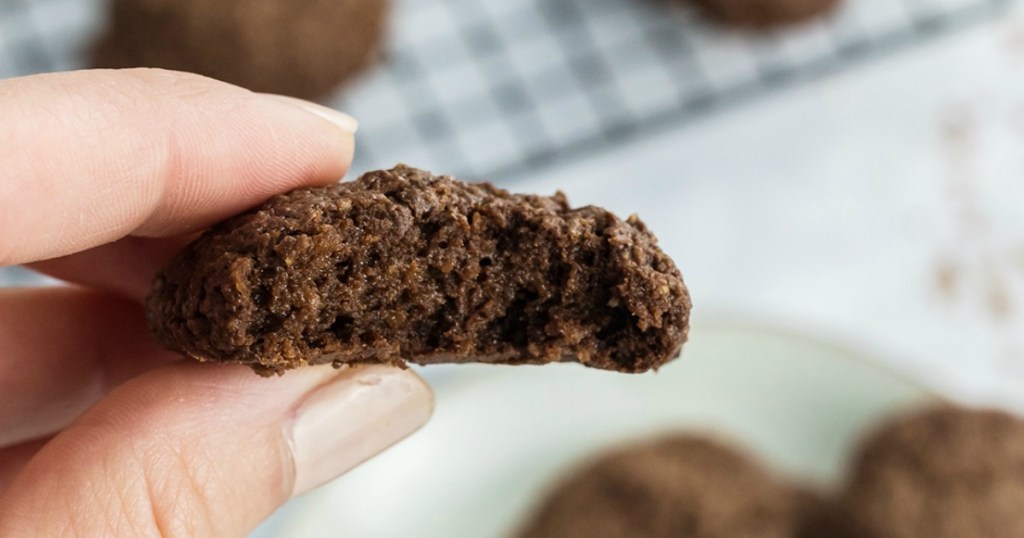 These little treats are oh-so-good, and only 1 net carb per cookie!
I eat these keto chocolate brownie cloud cookies for breakfast, munch em' mid-day, and relish them after dinner with a glass of creamy almond milk. With a low net carb count, it's easy to enjoy these brownie-like treats without any guilt or post-cookie regret!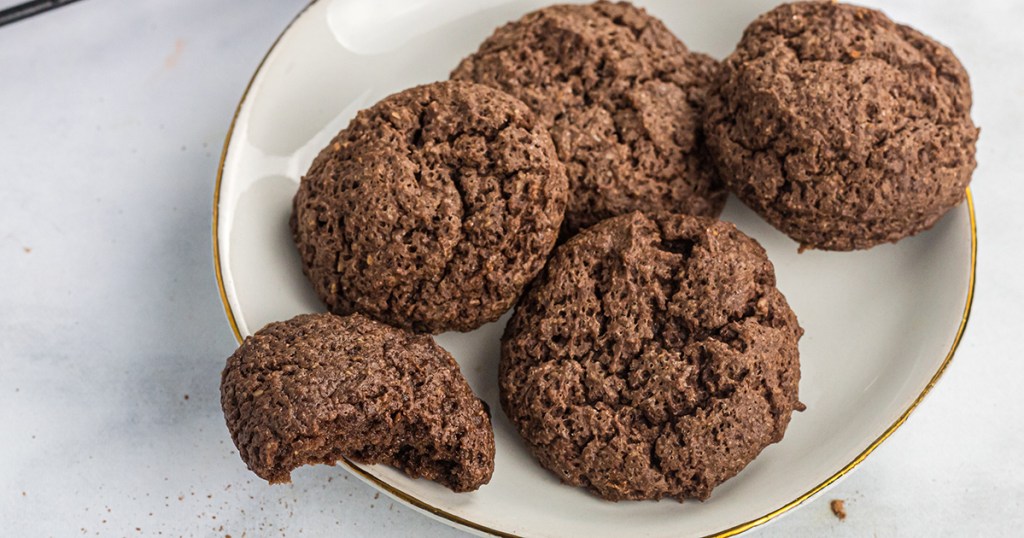 I'm a busy girl, but I always have time to whip up a batch of these fast and easy keto brownie cookies. Baking these delicious little cookies is super simple, requires very minimal cleanup, just one bowl to mix up the ingredients, and only 5 minutes to prep. Ready, set, go!
Hip Recipe Tips:
Note that not all liquid stevia is created equal. For these cookies, please make sure that you pay attention to your sweetener's sugar-to-stevia conversion. The 1/2 teaspoon of liquid stevia in this recipe is equivalent to 1/4 cup sugar. Check out our handy conversion list!
Do NOT substitute erythritol for liquid stevia or liquid stevia for erythritol. We've found that swapping the liquid stevia with 1/4 cup of additional erythritol compromised the taste and texture of the cookies.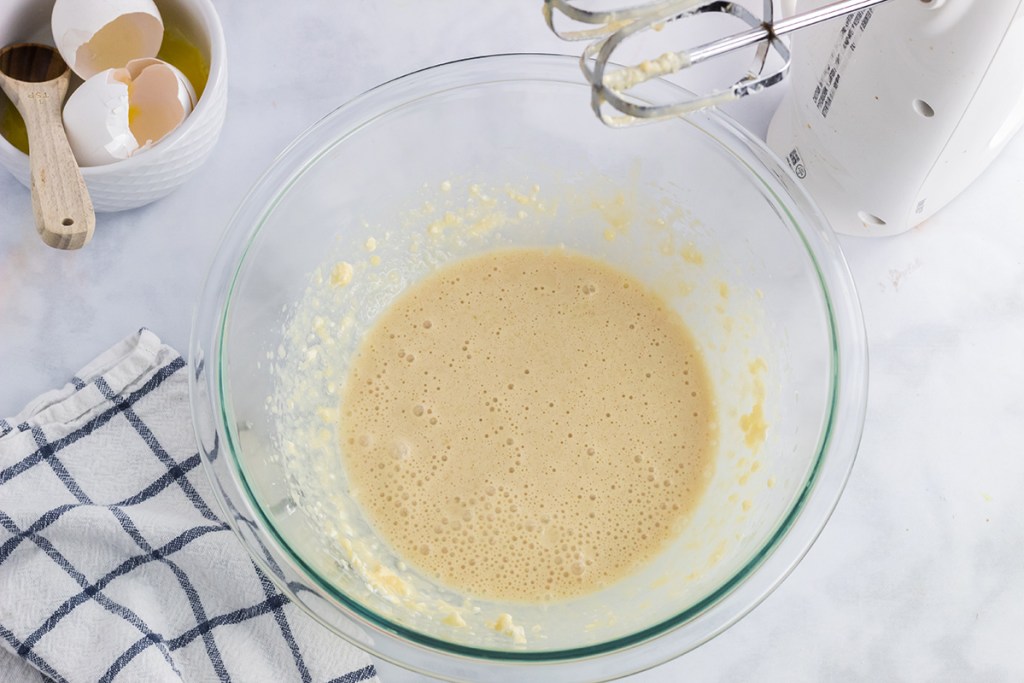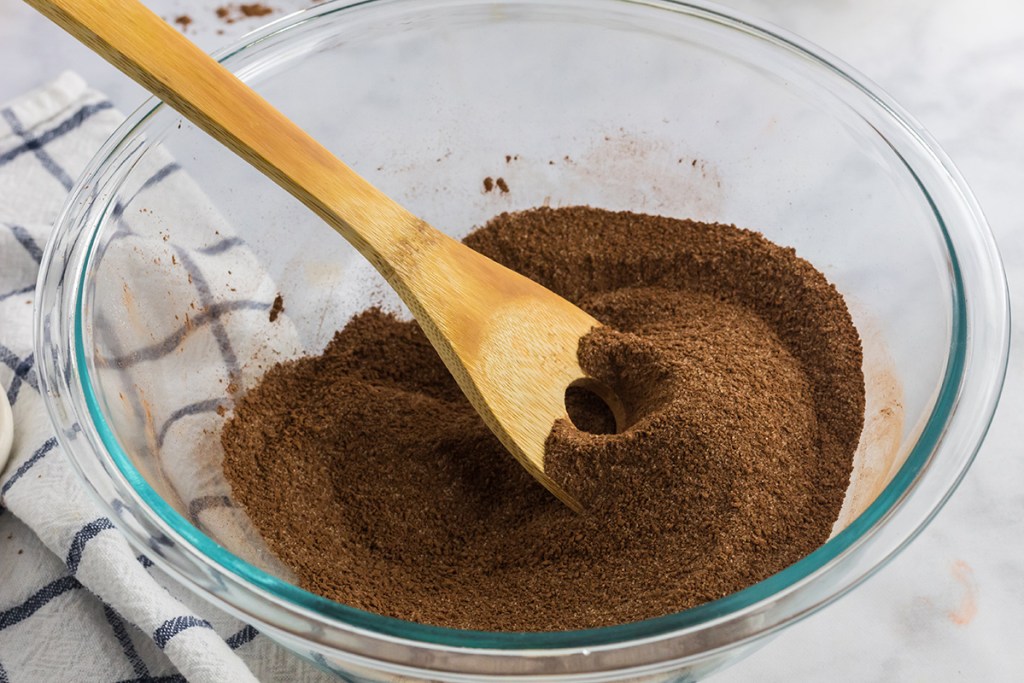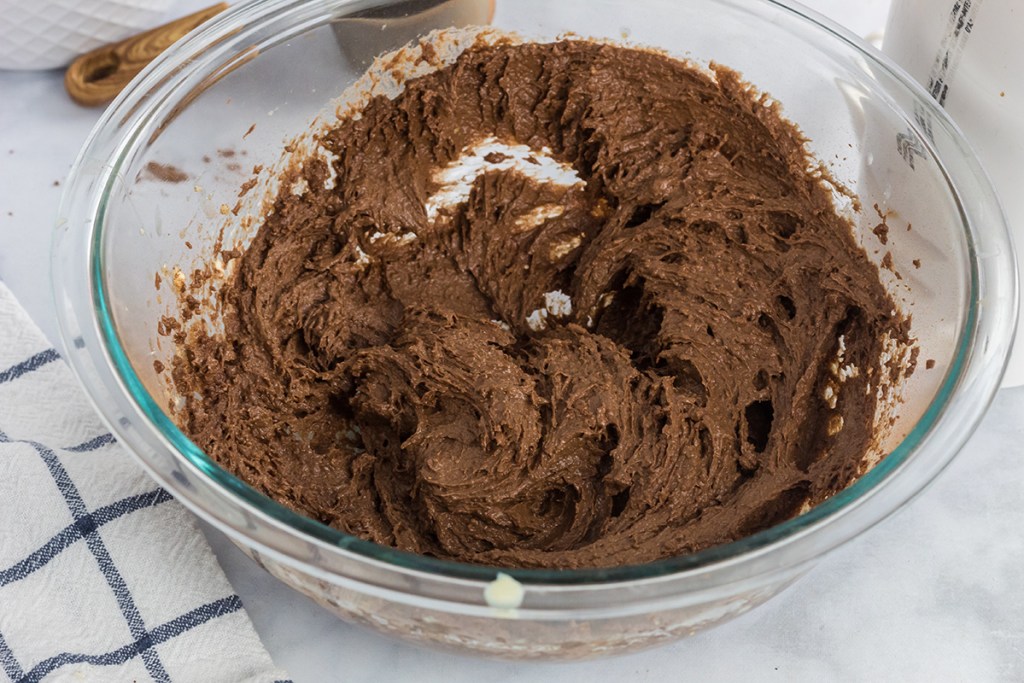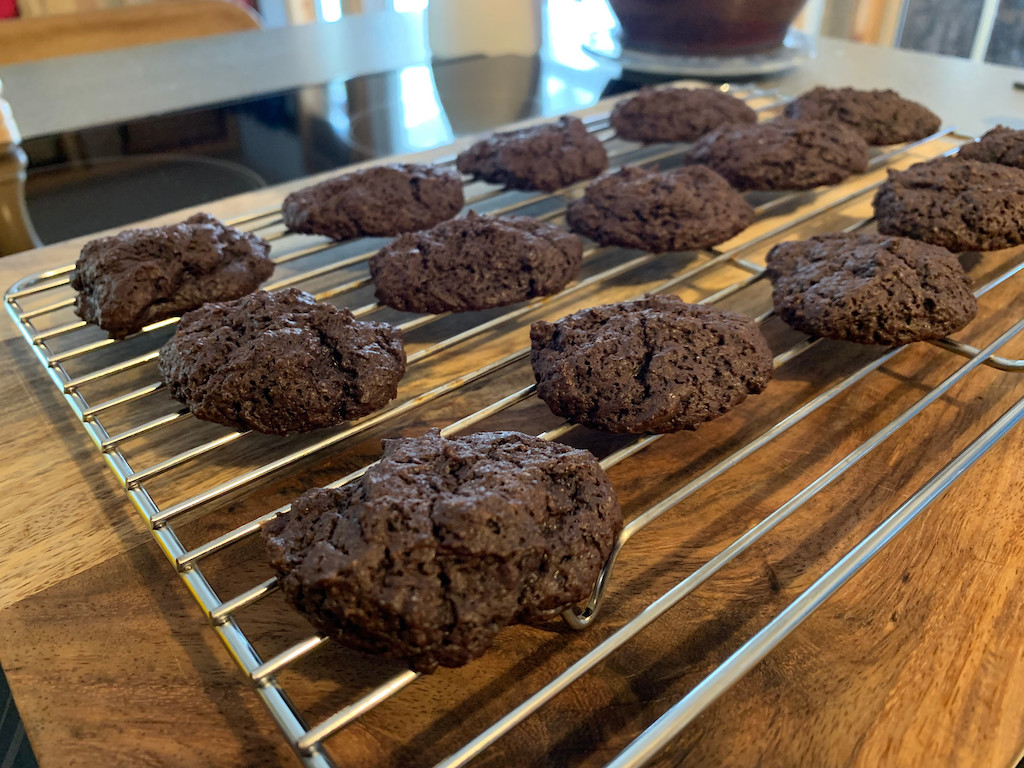 ---
Print
Keto Chocolate Brownie Cloud Cookies
yield: 15 SERVINGS
prep time: 5 MINUTES
cook time: 20 MINUTES
total time: 25 MINUTES
These easy-to-prep soft brownie cookies are like biting into a heavenly chocolate cloud.
Ingredients
4 tablespoons butter, melted
1 whole egg
1 egg white
2 ounces cream cheese, softened
2 teaspoons pure vanilla extract
1 teaspoon liquid stevia - equivalent to 1/4 cup sugar (we used Sweet Drops—see sweetener guidelines in Hip Tips))
6 tablespoons blanched almond flour (we like Bob's Red Mill Super-Fine Almond Flour)
1/4 cup + 2 tablespoons erythritol, granular
1/4 cup unsweetened cocoa powder
1/4 teaspoon baking powder
1/4 teaspoon xanthan gum
1/4 teaspoon salt
Directions
1
Preheat oven to 350 degrees. Prep a cookie sheet with parchment paper and set aside.
2
In a medium mixing bowl, add the cream cheese and using an electric hand mixer, beat until light and fluffy. Add in melted butter, 1 whole egg + 1 egg white, vanilla extract, and liquid stevia and continue to beat over medium-high speed for 90 seconds.
3
In a separate mixing bowl, add dry ingredients (almond flour, erythritol, cocoa powder, baking powder, xanthan gum, and salt) and mix until combined.
4
Add dry ingredients to the bowl with the wet mixture. Using the hand mixer, blend the dry ingredients into the wet ingredients. Continue mixing until a batter forms. It will resemble a thick, sticky pudding.
5
Onto the prepared cookie sheet, drop large tablespoons of batter about 2 inches apart. Bake in preheated oven for 20 minutes. Remove from oven and allow to cool on pan for 5 minutes before transferring to a cooling rack.
6
Cool for 20 minutes before eating.
7
For best results, allow cookies to remain on a cooling rack for at least an hour before storing in an airtight container at room temperature.
Nutrition Information
Yield: 15 servings, Serving Size: 1 cookie
Amount Per Serving: 68 Calories | 6g Fat | 5g Total Carbs | 1g Fiber | 3g Sugar Alcohol | 2g Protein | 1g Net Carbs
---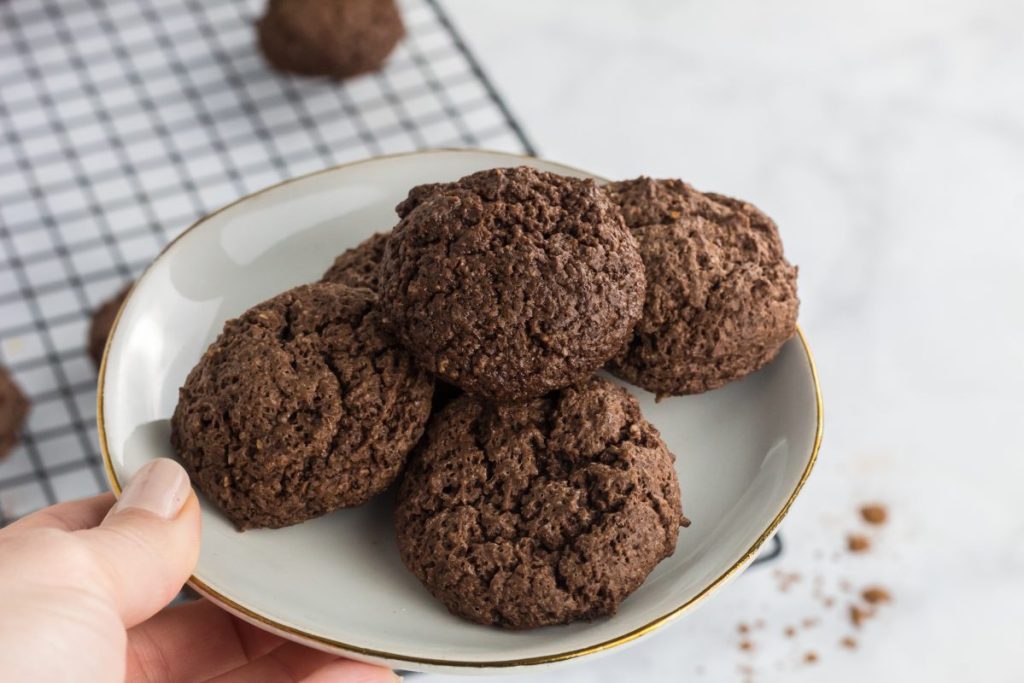 If you love chocolate, you've got to try these keto cookies. Enjoy! 😋
---