Grab a Slice of This Keto Orange Creamsicle Cheesecake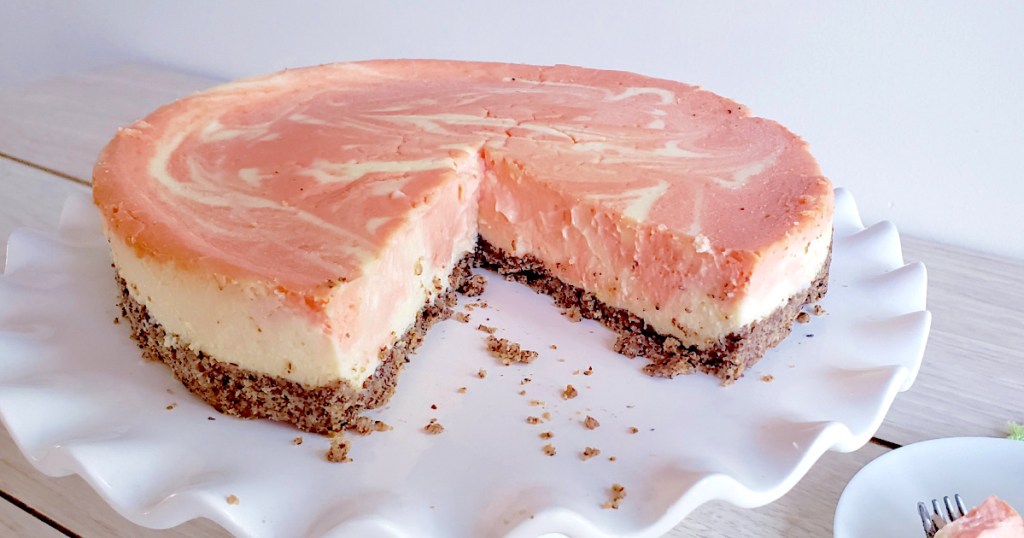 This keto orange creamsicle cheesecake promises to rock your taste buds with its creamy deliciousness!

Did you know that creamsicles are actually one of the most famous frozen desserts in history? So who doesn't love a creamsicle? Well then, let's make it into a cheesecake!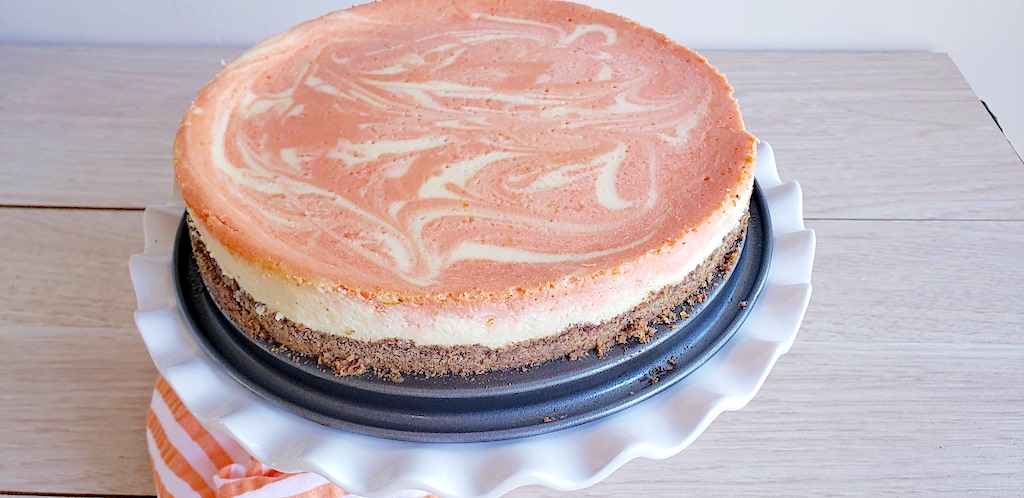 Creamsicles have been so popular through the years and we can see why…

The creamsicle flavor duo has shown up in cocktails, cakes, cookies, and now in our keto orange creamsicle cheesecake. You're gonna love it! The best part is that it's actually really easy to make.
And here's a bit of interesting trivia: there is actually a National Creamsicle Day that's celebrated on August 14th each year! Put that in your calendar so you remember to make this luscious cheesecake to celebrate the day! 🎉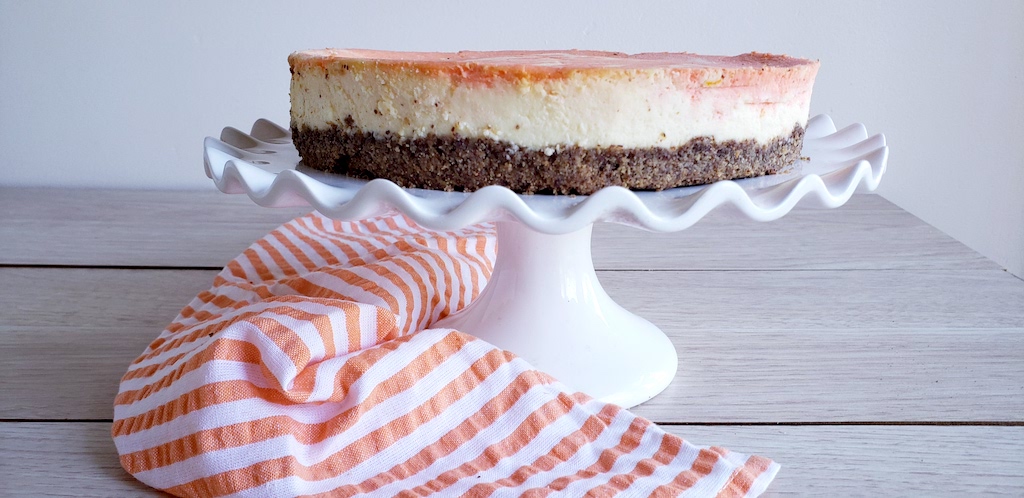 Tips for making the best keto orange creamsicle cheesecake:
For best results, refrigerate for at least 4 to 5 hours before slicing.
Natural orange oil extract will give you a true orange flavor. It's best to avoid unnatural orange flavoring which is made in a laboratory. Go for the real thing!
I always use a good quality full-fat cream cheese. It makes all the difference and truly delivers a delicious low-carb cheesecake.
I split the cheesecake batter in two, then colored and flavored half of the mix with orange flavoring and orange food coloring. The other half is flavored with vanilla, and the two flavors are swirled together to create a lovely marbled filling. Such a fun look!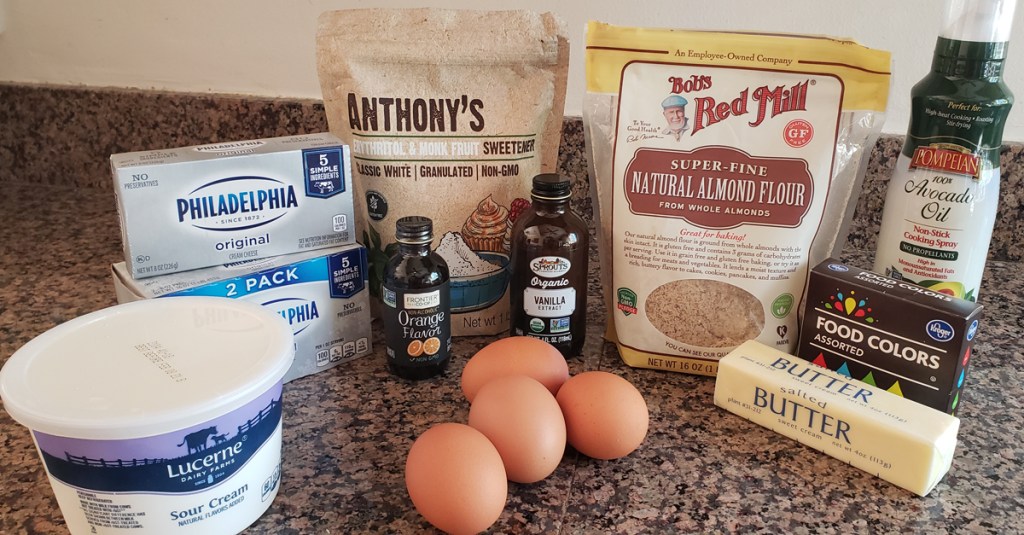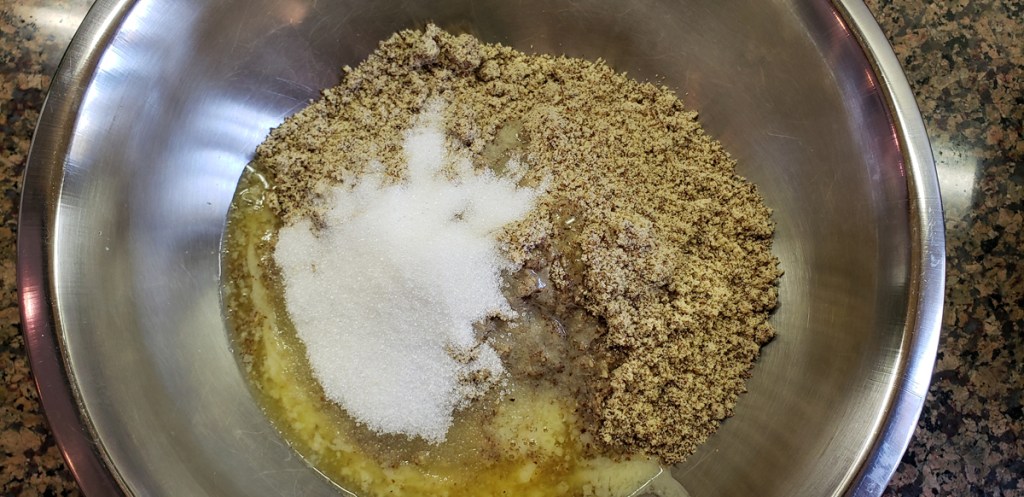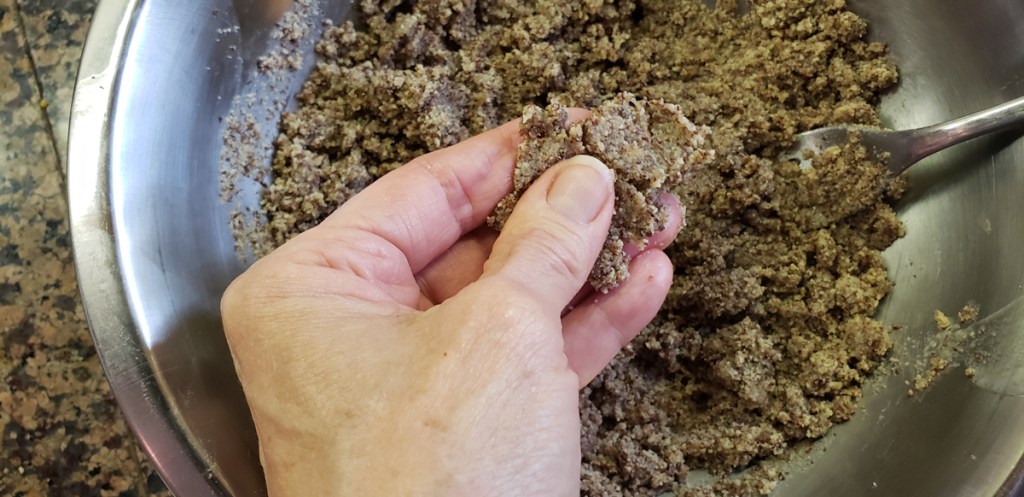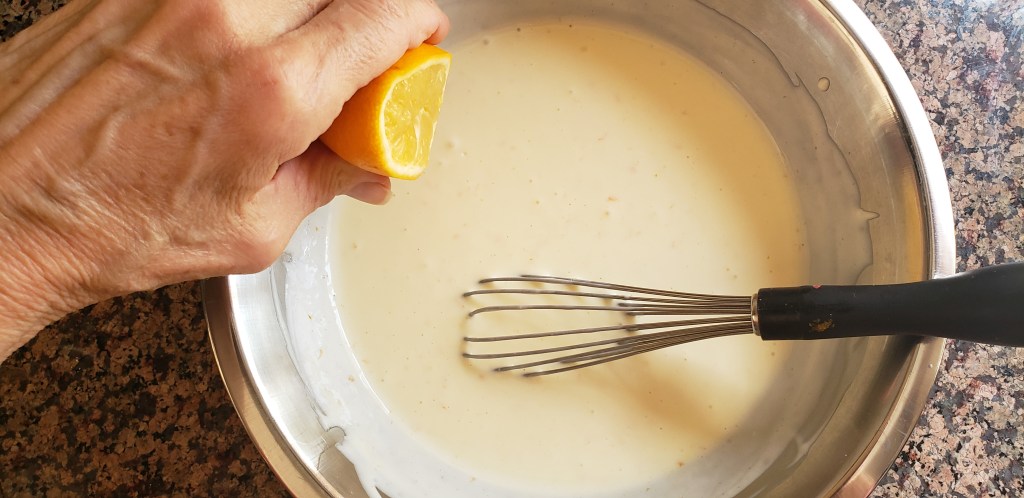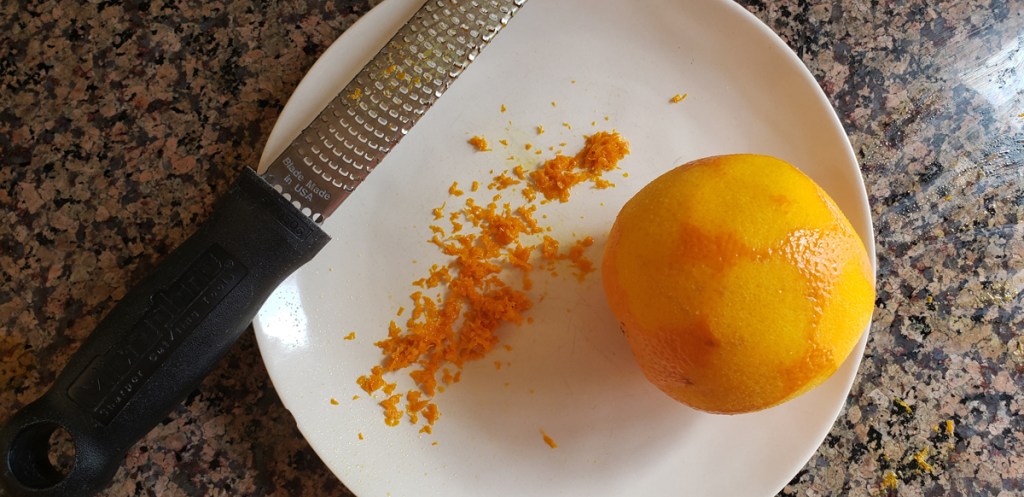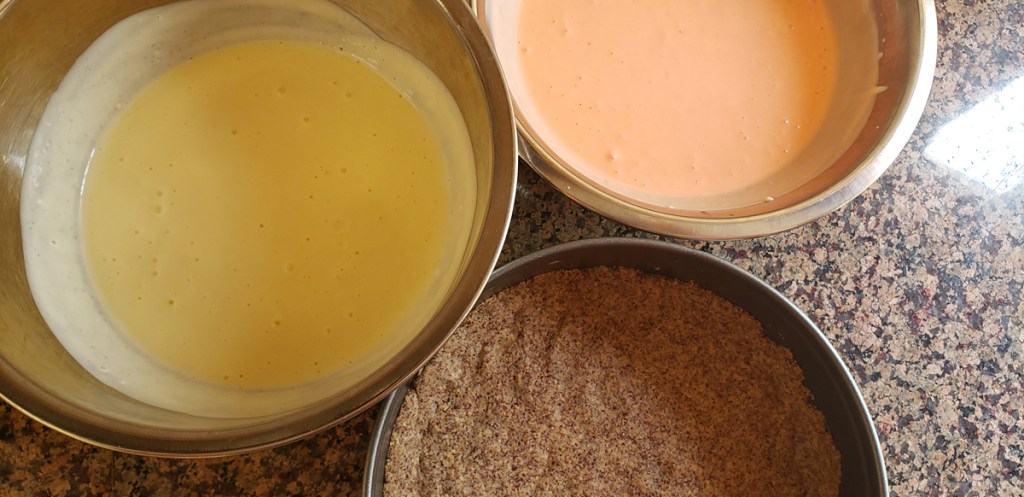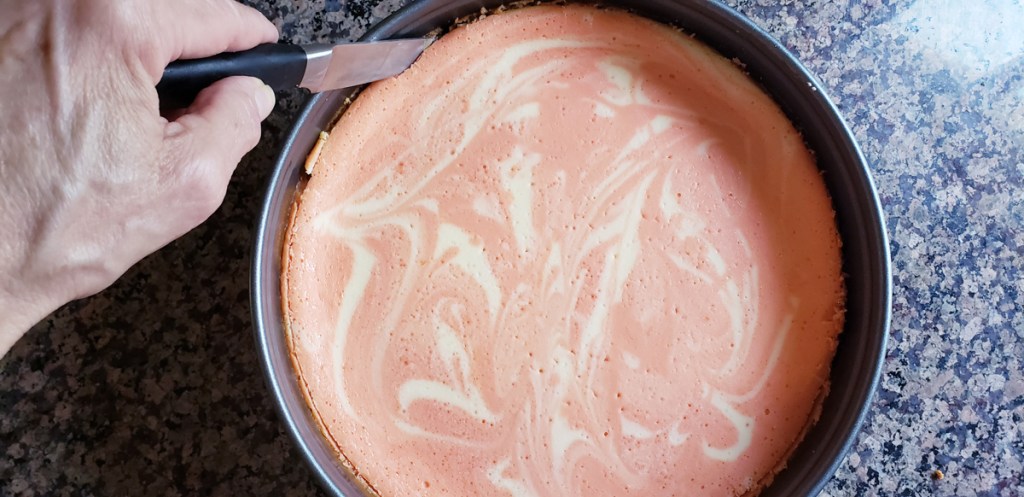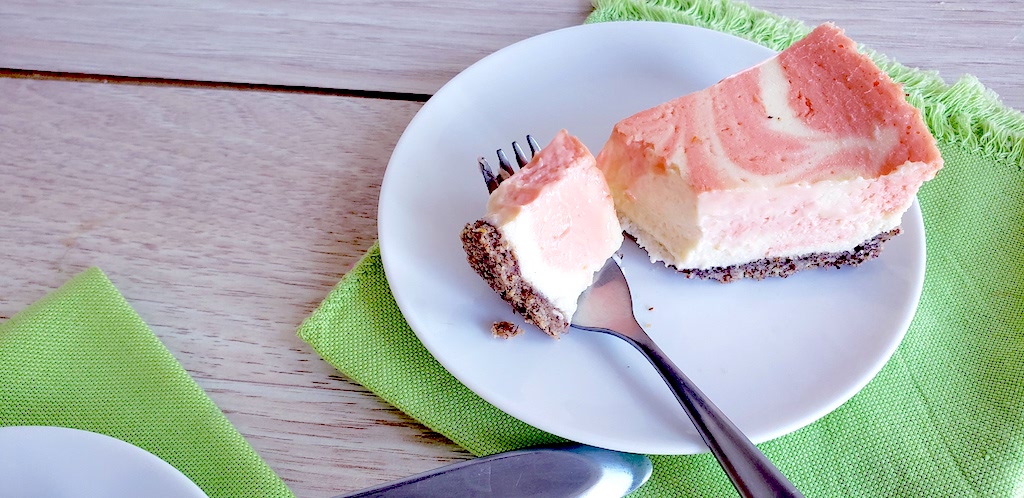 ---
Print
Keto Orange Creamsicle Cheesecake
yield: 12 SERVINGS
prep time: 20 MINUTES
total time: 20 MINUTES
This luscious keto cheesecake combines the beloved flavors of vanilla and orange similar to the famous Good Humor Creamsicle.
Ingredients
For the crust:
For the cheesecake filling:
3 8-ounce packages cream cheese, room temperature
1/2 cup sour cream
3 whole eggs plus 1 yolk
Juice of 1 lemon, about 3 tablespoons
3/4 teaspoon orange zest
4 to 6 drops red food coloring
8 to 10 drops yellow food coloring
Directions
1
To make the crust:
Preheat oven to 300 degrees and place the rack in the middle of the oven.
2
In a medium bowl, thoroughly combine almond flour, granular keto sugar replacement, and melted butter with a fork. It should resemble wet sand.
3
Lightly spray a 9-inch springform pan with avocado oil spray and transfer the almond flour mixture to the pan. Use your hands and press the mixture evenly into the bottom of the pan and 1/2- to 1-inch up the sides. You can also use the bottom of a glass or measuring cup to firmly pack the almond crust into the pan.
4
Bake for about 10 minutes. Remove from oven and place on a cooling rack, let it cool completely.
After the crust is out of the oven, turn up the temperature to 350 degrees.
5
To make the cheesecake filling:
Using a stand or a hand mixer to whip the cream cheese for 2 to 3 minutes until it is light and fluffy.
6
Add the keto sugar replacement, sour cream, eggs, and additional yolk. Whip on medium speed until thoroughly combined, stopping once to scrape down the sides of the bowl.
7
Remove half the mixture and transfer to another bowl. Add vanilla to one bowl and mix thoroughly. Add orange flavoring, lemon juice, orange zest, red and yellow food coloring into the second bowl and mix thoroughly. You can use as much or as little food coloring as you choose to get the orange color you like.  Add one or two drops of food coloring and whisk before adding more so you have more control of the depth of the color.
8
Pour half of the vanilla mixture onto the prepared crust, and all of the orange mixture on top of it, and finish with the remainder of the vanilla. Using a butter knife, gently swirl the layers together creating a marble-like pattern. Be careful not to over-swirl. You want a distinction between the two colors.
9
Bake for 10 minutes, then reduce the oven temperature to 325 degrees and continue baking for another 35 minutes. The edges of the cheesecake will appear slightly puffed when done. The center will appear a bit soft, but not wet. Do not remove from the oven, but leave in oven with the door a few inches ajar, turn off the heat, and allow the cheesecake to set for 35 to 40 minutes.
10
Remove from the oven and cool on a wire rack until it has fully cooled.
11
Run a knife around the edge of the pan and remove the sides of the pan. Refrigerate for at least 4 hours before serving.
Additional Notes
Optionally, garnish with whipped cream and a bit of orange zest.
Nutrition Information
Yield: 12 servings, Serving Size: 1 slice
Amount Per Serving: 310 Calories | 26.2g Fat | 20.6g Total Carbs | 2g Fiber | 0g Sugar | 14.1g Sugar Alcohol | 11g Protein | 4.3g Net Carbs
---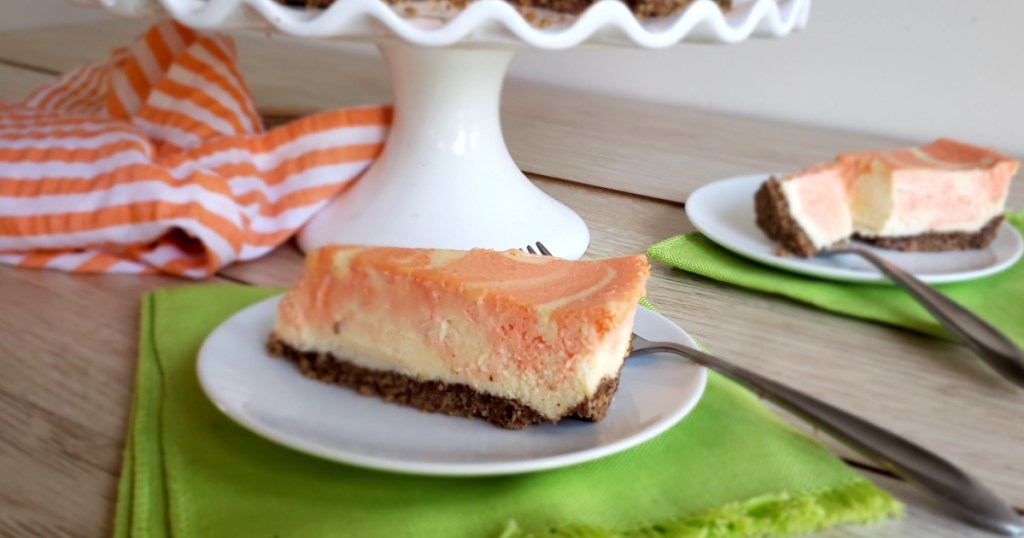 Make this flavorful keto orange creamsicle cheesecake the next time you want a rich, creamy, luscious dessert without much effort.
Everyone I've made this for has loved it. You just can't beat the flavor combination of vanilla and orange, especially in a cold and creamy dessert.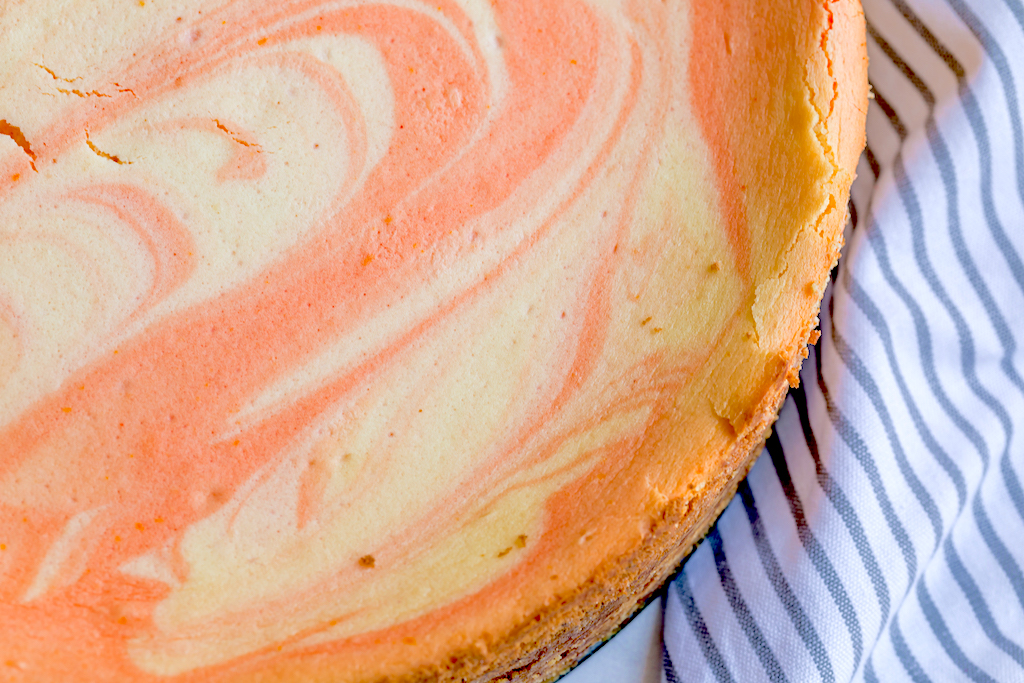 My Hip sidekick Jenna gave this recipe a try and here's what she thought:
"This turned out so flavorful and delicious. It was an instant family favorite! Everyone enjoyed it, even the kids, and no one even asked if it was keto! Plus, that swirl on top made it the most beautiful cheesecake I've ever seen! I will absolutely make this again."

---
Make these Mini Keto Cheesecake Bites with Strawberry Glaze next!