Keto Cheesecake Stuffed Strawberries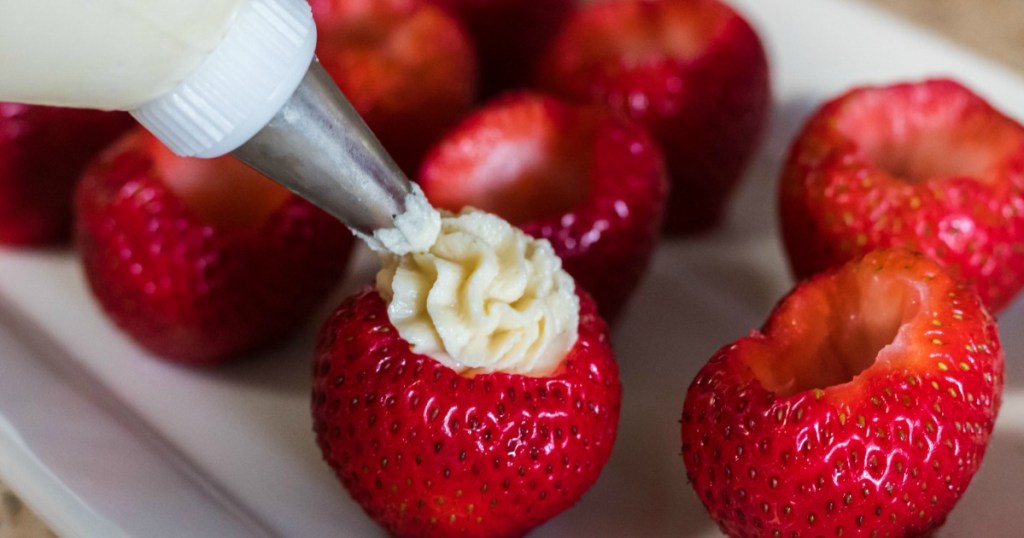 Needing an easy keto dessert idea?
Keto cheesecake-stuffed strawberries have summertime written all over them! Stuffed strawberries are so easy to make yet so elegant for any gathering. Better yet, they're a keto-approved treat that all will love, whether they eat low carb or not!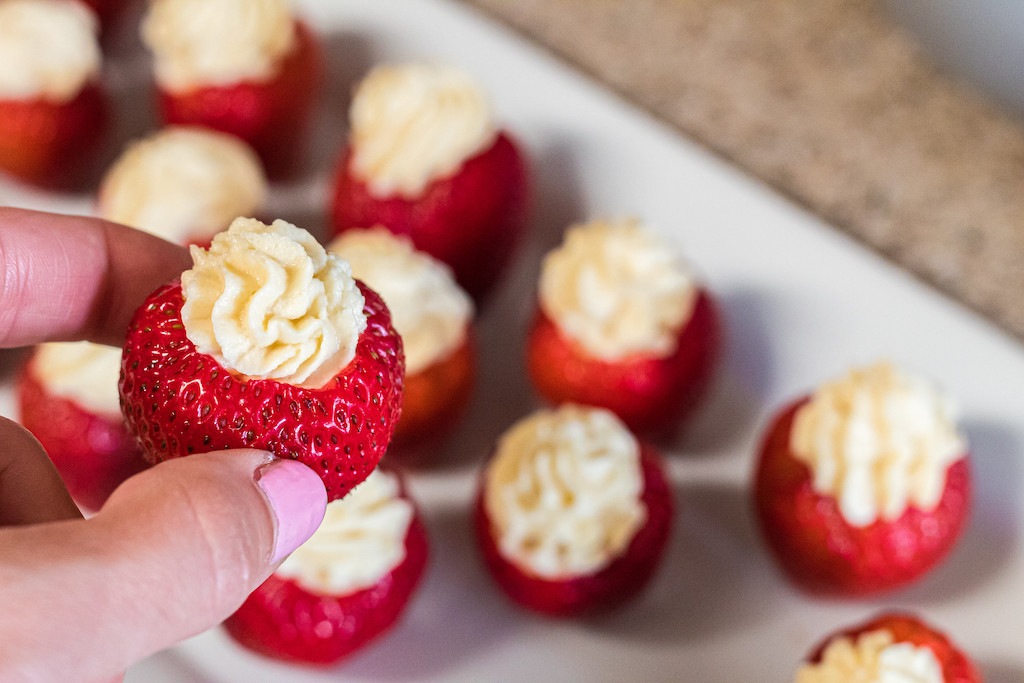 Here are a few recipe tips when making keto cheesecake stuffed strawberries:
I used Lina's amazing keto cream cheese frosting to fill the strawberries using a piping bag for a pretty presentation. Try not to sneak too many spoonfuls of the filling so there's enough for the berries. 😆
To fancy up this dessert in less time, skip melting keto chocolate, and just drizzle over ChocZero chocolate syrup instead. Everyone will still think you ordered these beauties from a dessert shop!
Are chocolate drizzles not enough for your choco-loving heart? Mix in a 1/3 cup of unsweetened cocoa powder to make a quick chocolate version of the frosting. YUM!
Save on time by coring your strawberries the day beforehand and piping in the frosting shortly before serving.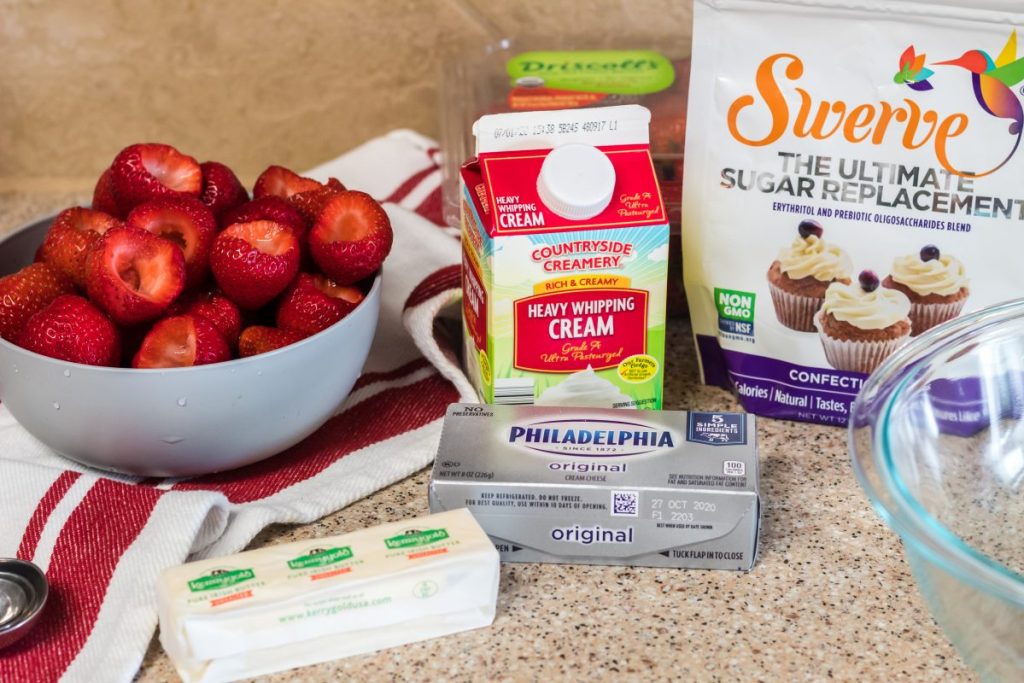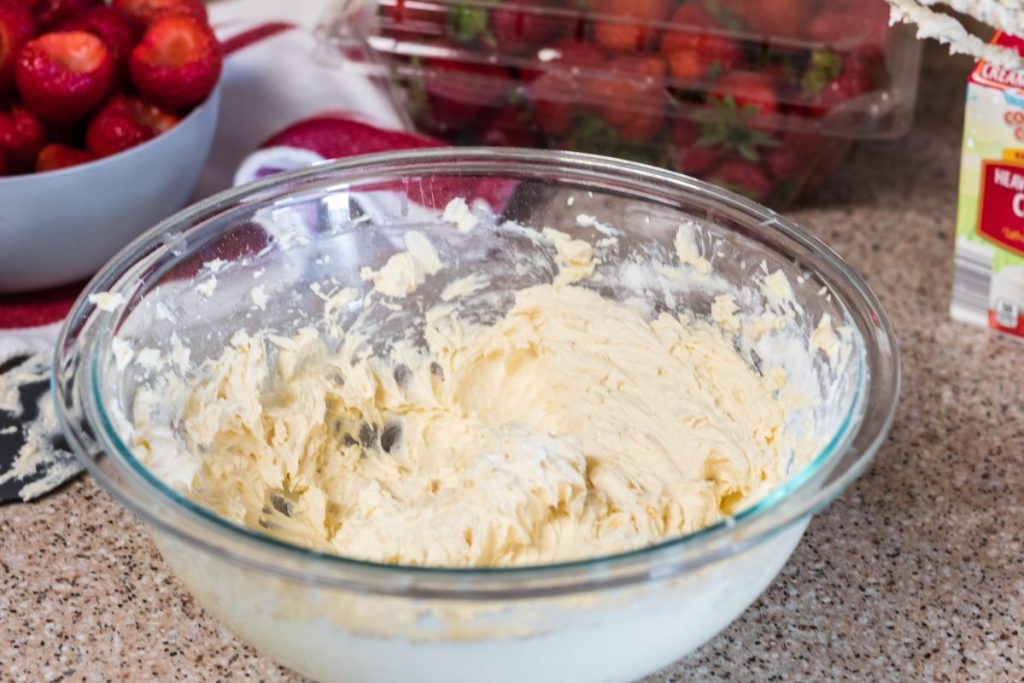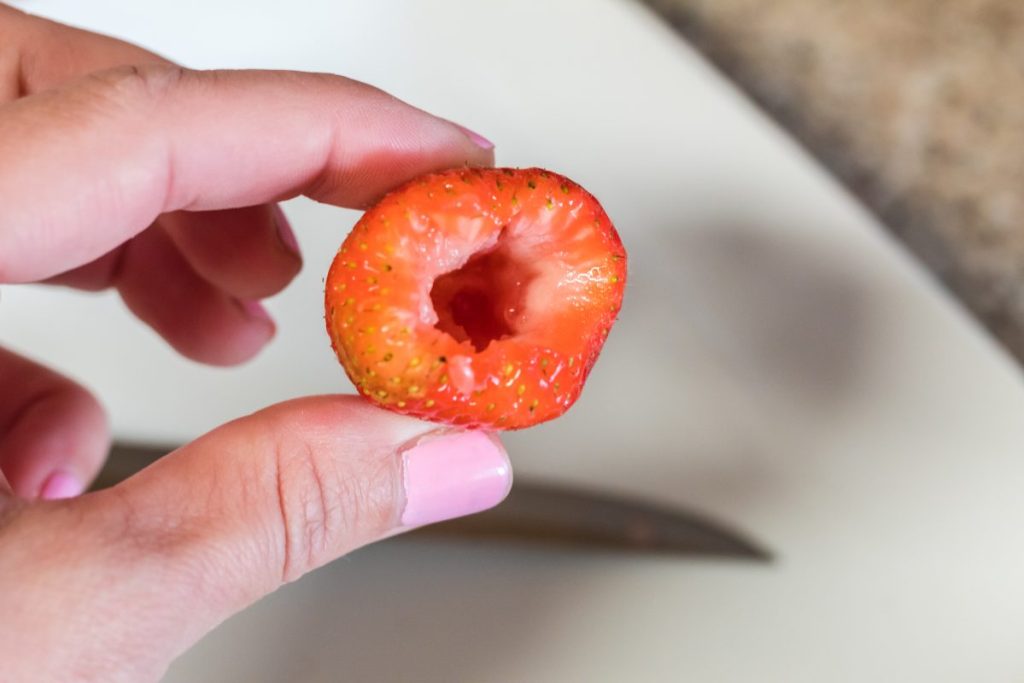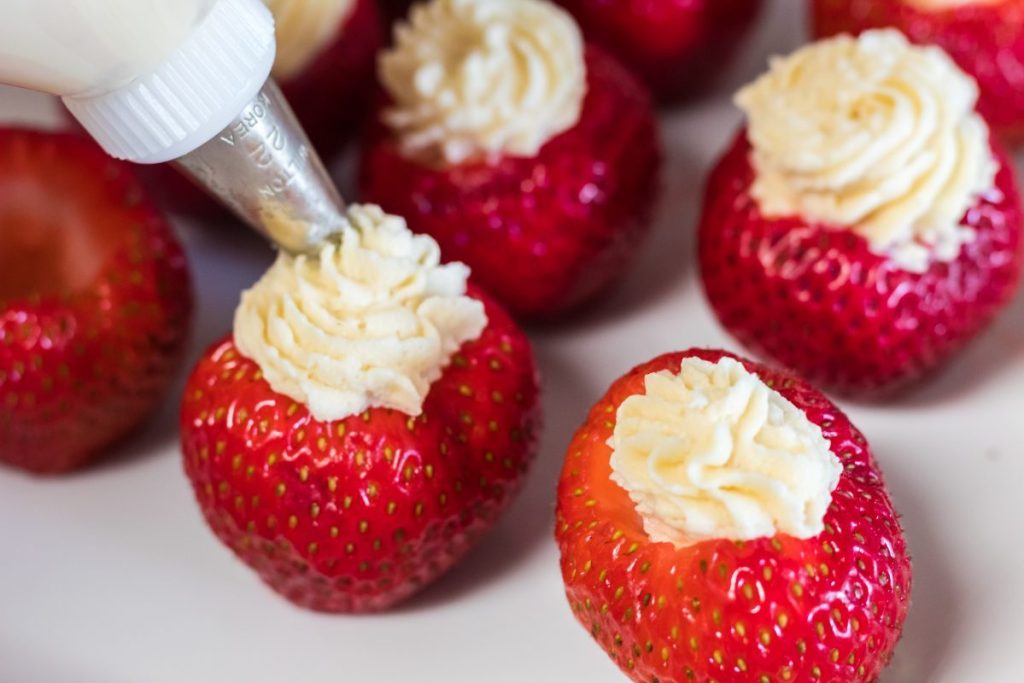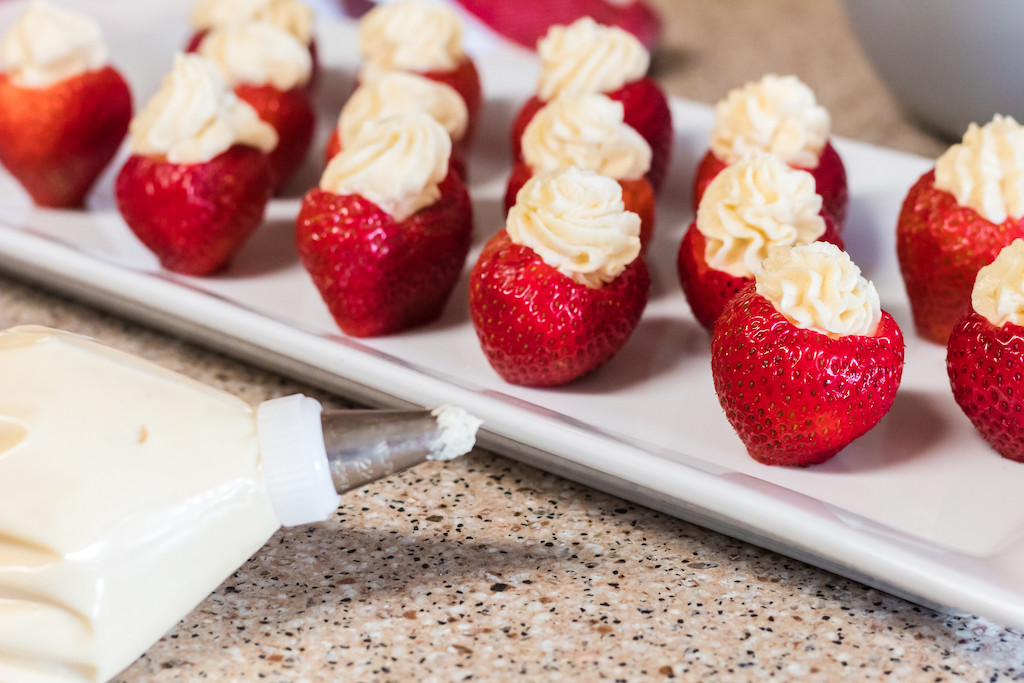 ---
Print
Keto Cheesecake Stuffed Strawberries
yield: 24 SERVINGS
prep time: 30 MINUTES
total time: 30 MINUTES
Fresh strawberries stuffed with a sweetened cream cheese frosting, topped off with an optional chocolate drizzle.
Ingredients
Keto Cream Cheese Filling:
1/4 cup butter, softened
4 oz. cream cheese, softened
1/2 teaspoon vanilla extract
1 teaspoon heavy cream
1/2 cup Swerve confectioners
Strawberries:
Chocolate Drizzle:
1/2 cup ChocZero Chocolate Chips, melted (optional)
Directions
1
In a large bowl, cream together butter and cream cheese. Add in vanilla and heavy cream. Finally, mix in Swerve confectioners for about 1 minute and set frosting aside.
2
Wash strawberries and remove stems. Cut out and remove the center (a small measuring spoon or knife works great for this!). If you are wanting the strawberries to stand, cut a small slice off the bottom so the strawberry will have a flattened base for plating.
3
Add the filling to a piping bag and pipe into the center of the strawberries, overfilling slightly so there is a small mound of frosting on top.
4
*Optional: Drizzle chocolate over strawberries and chill until ready to serve (at least 20 minutes of chill time). Enjoy!
Nutritional Information
Yield: 24, Serving Size: 1
Amount Per Serving: Calories: 44, Total Carbohydrates: 5g, Fiber: 0g, Sugar Alcohols: 3g, Net Carbohydrates: 2g, Total Fat: 4g, Protein: 1g
---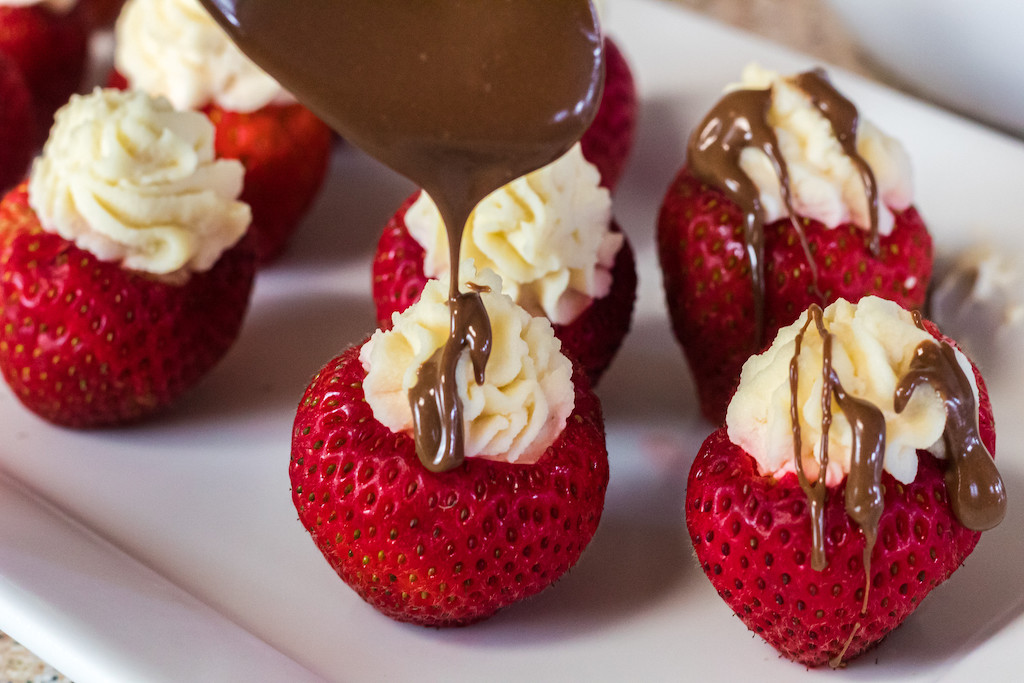 Keto cheesecake stuffed strawberries are a treat everyone will be drooling over!
We've loved this cream cheese frosting on its own for so long, but stuffed inside of strawberries is something — and the chocolate drizzle just takes it over the top! So yum!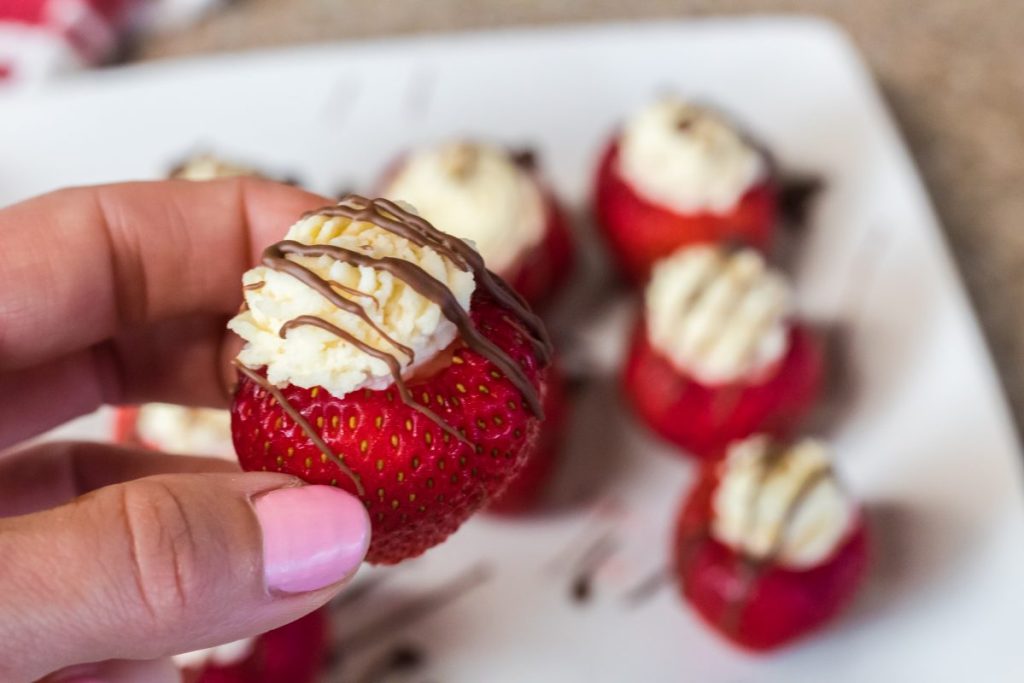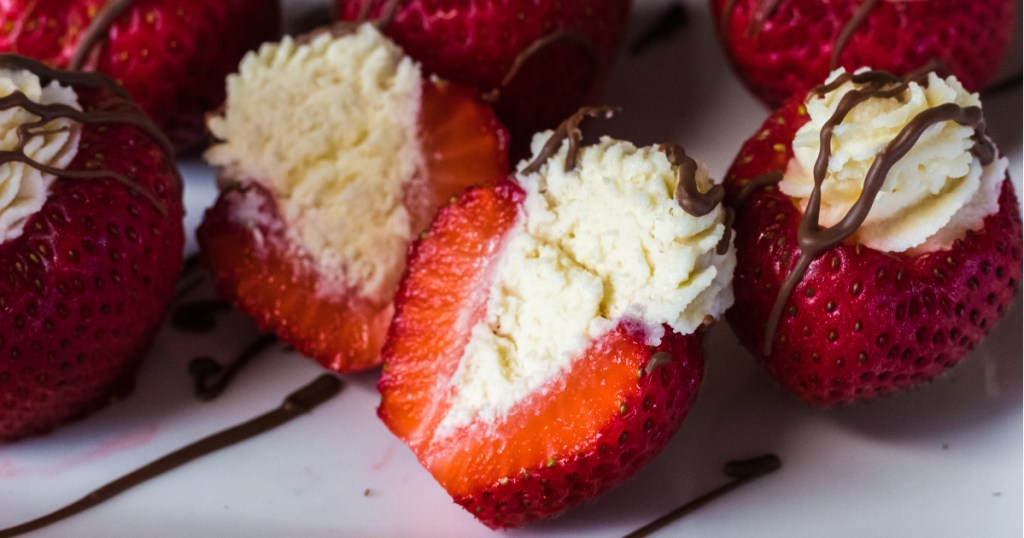 ---
Love sweets like me? Check out this Easy Keto Chocolate Mousse!