Your New Favorite Keto Cheesecake Recipe is Here… & It Has Churros In It!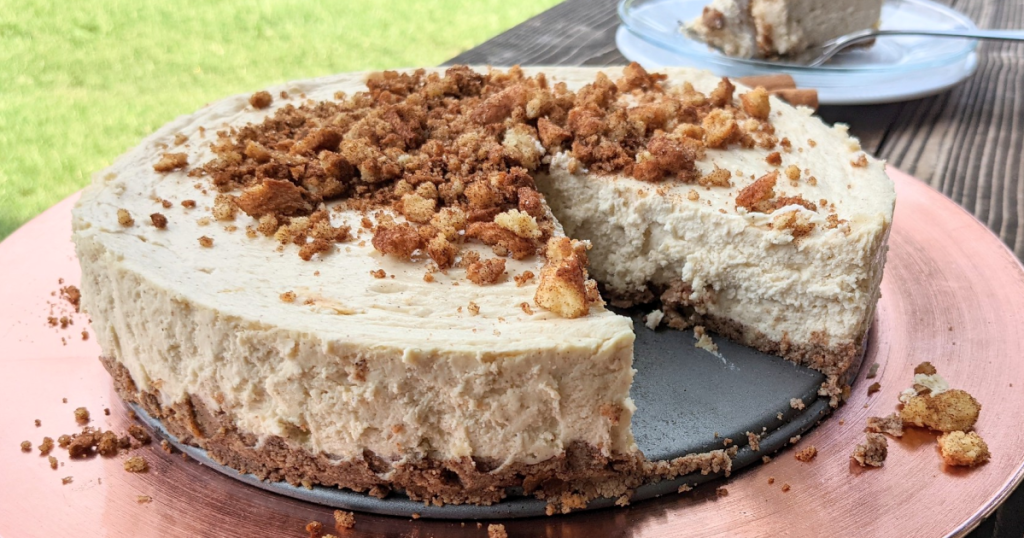 Not to brag, but this keto churro cheesecake is seriously the best!
You need to stop what you're doing and make this keto churro cheesecake right now! 🤤 The flavor is so amazing, you won't even be able to tell that it's keto! If you're a die-hard cheesecake lover, this recipe is for you.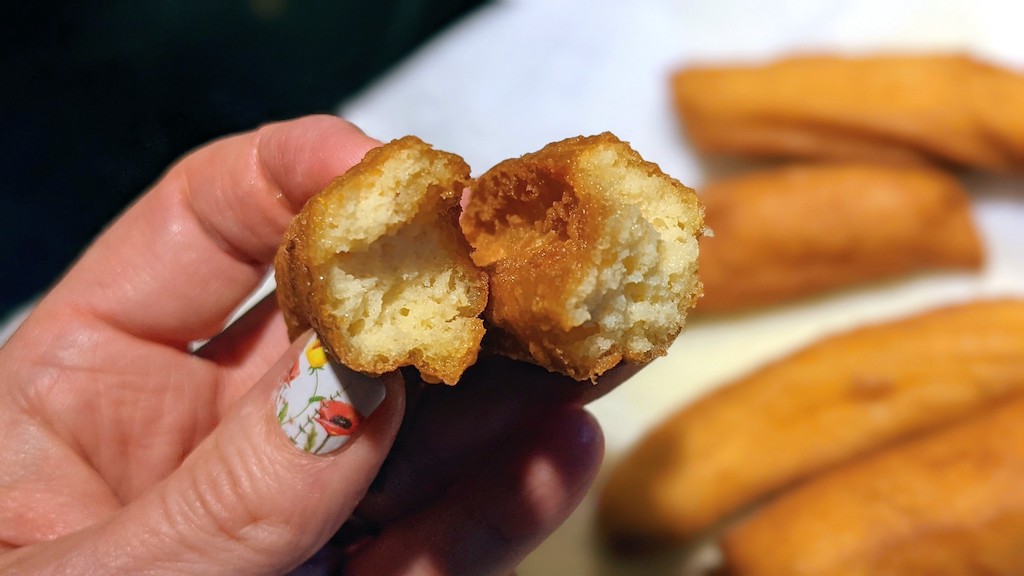 Imagine you're at the county fair eating a freshly fried churro that's covered in cinnamon and sugar. Now picture that churro as the cheesecake crust and then the cheesecake is topped with a generous sprinkle of crumbled churro mixed with even more cinnamon and sugar. And now for the best part… imagine it's all keto-friendly!
Imagine no more!
This is a keto dessert recipe that needs to be shared. If you take this cheesecake to a party, be prepared to share where you got the recipe. Or just make it for yourself because it's honestly hard to share and you might want to keep it all for yourself. 😆
Now admittedly, it does take some time to make this keto churro cheesecake, but you can easily break up the steps over a few days, and I promise that it's totally worth it!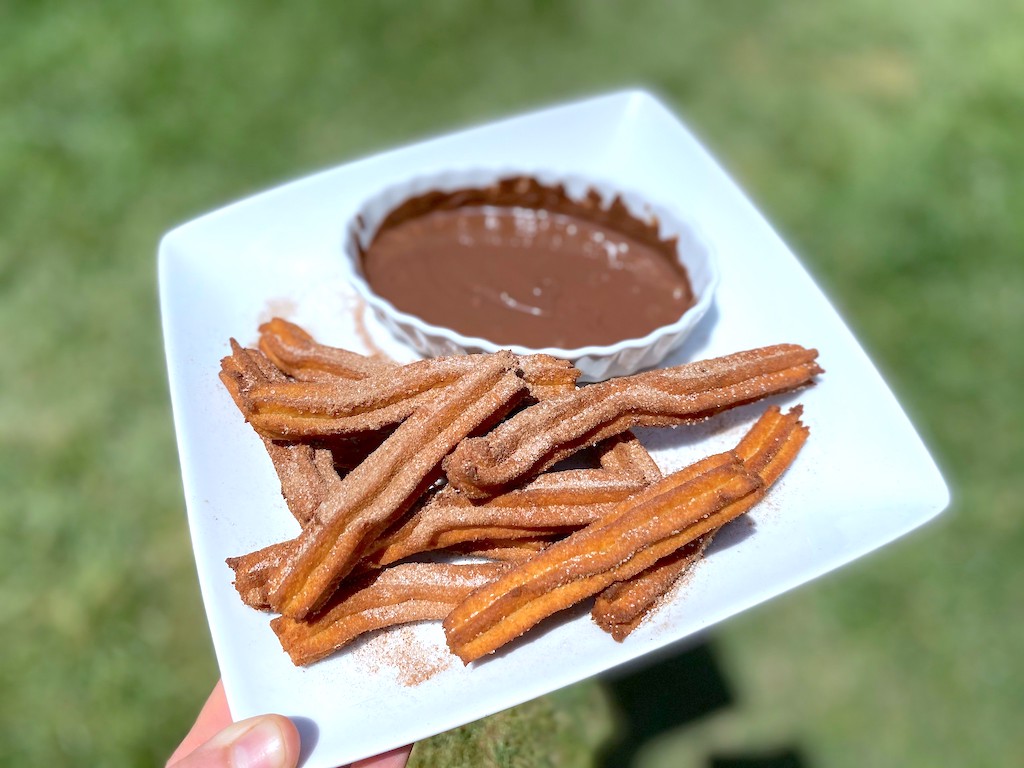 The churro crust is made using our easy keto churro recipe. You can make the churros one day and then the rest of the cheesecake the next day. And the nice thing is that the churros don't need to be pretty because you're just going to turn them into crumbs!
For the cheesecake, we used our keto cheesecake as the base and added in cinnamon to help elevate the churro flavor!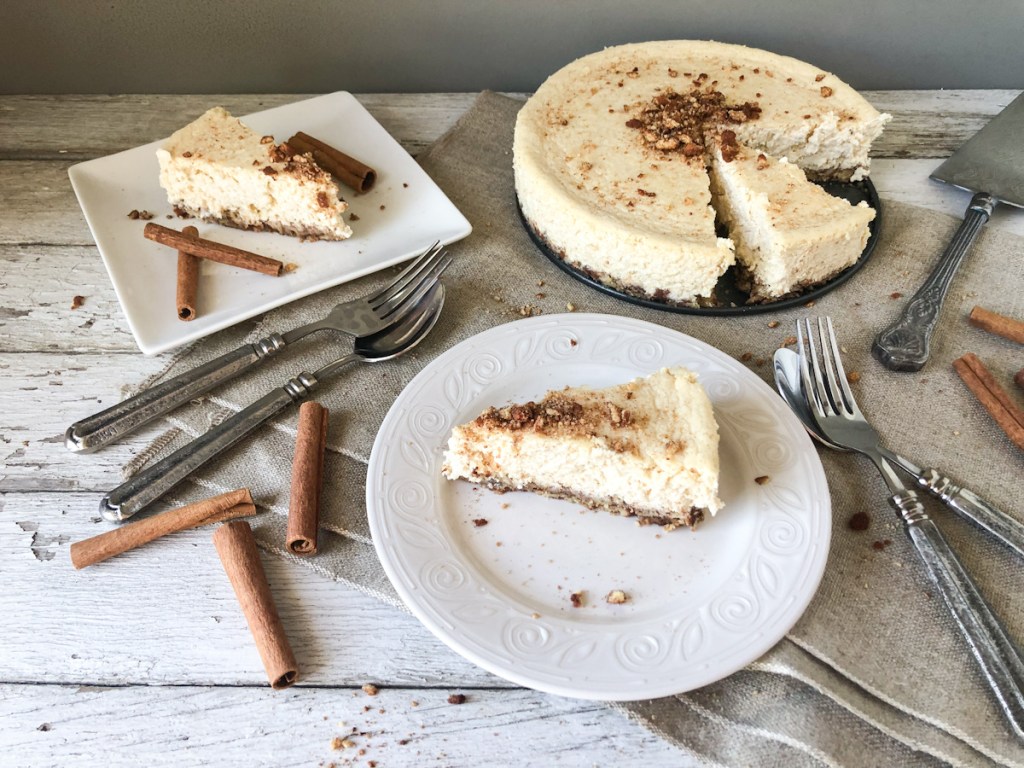 Tips for making the absolute best keto churro cheesecake:
The churros don't need to be pretty! You're going to turn them into crumbs! Feel free to crumble them by hand or you can toss them into the food processor.
If you want to make your churros look more traditional, use a star tip on a pastry bag or try this method on how to cut a ziplock bag into a star shape (if it doesn't automatically, start the video at the 3:30 mark).
Make sure you plan enough time to chill the cheesecake. It needs at least six hours to chill, or you could also chill it overnight.
Use a water bath when baking to help prevent the cheesecake from cracking.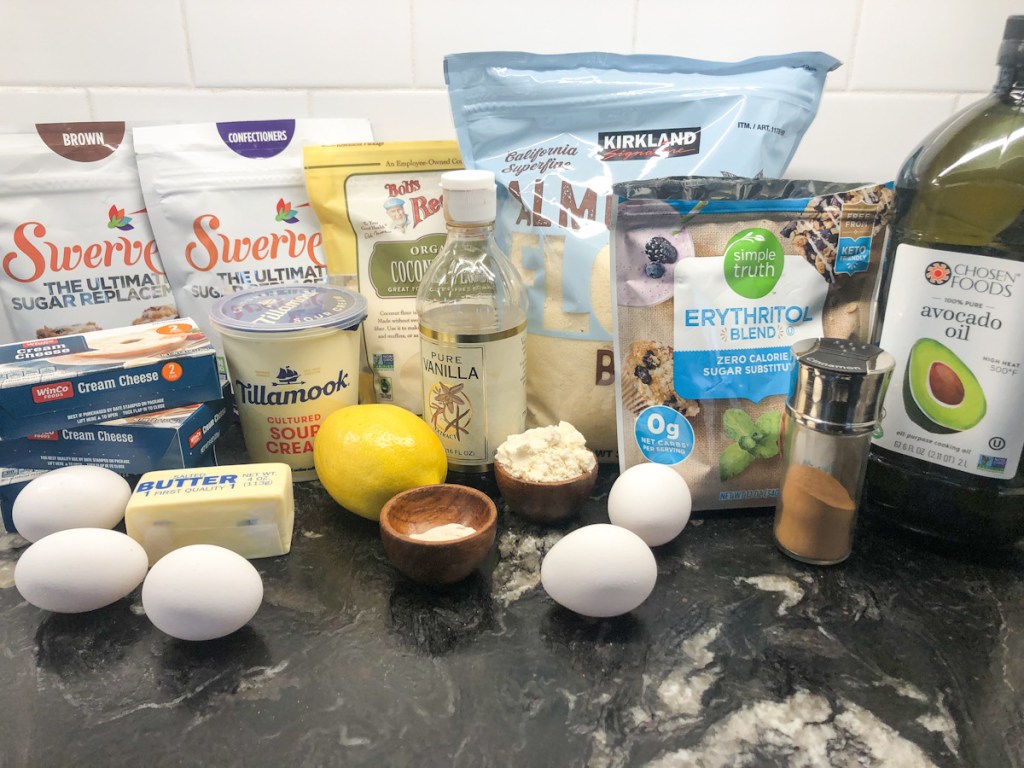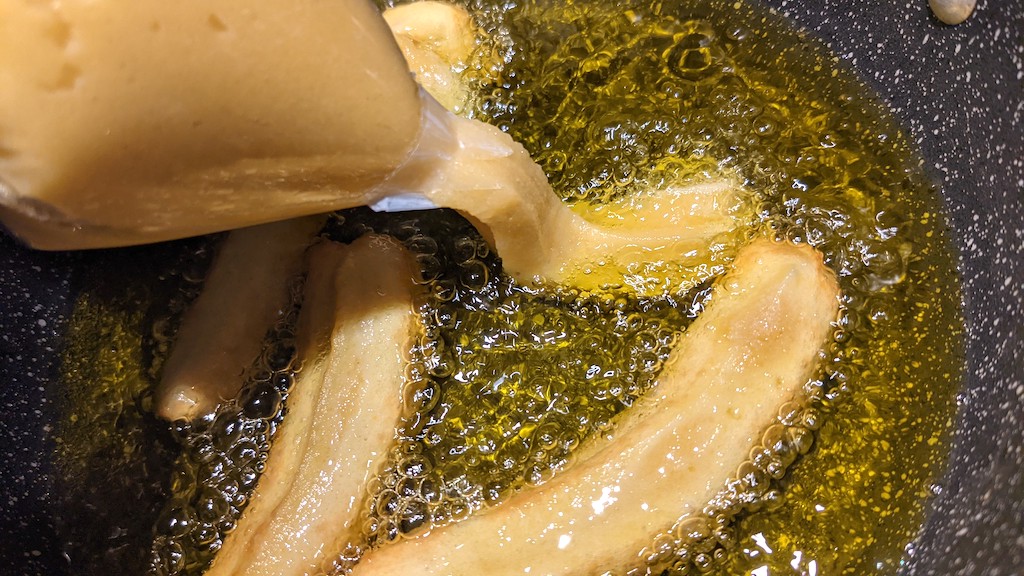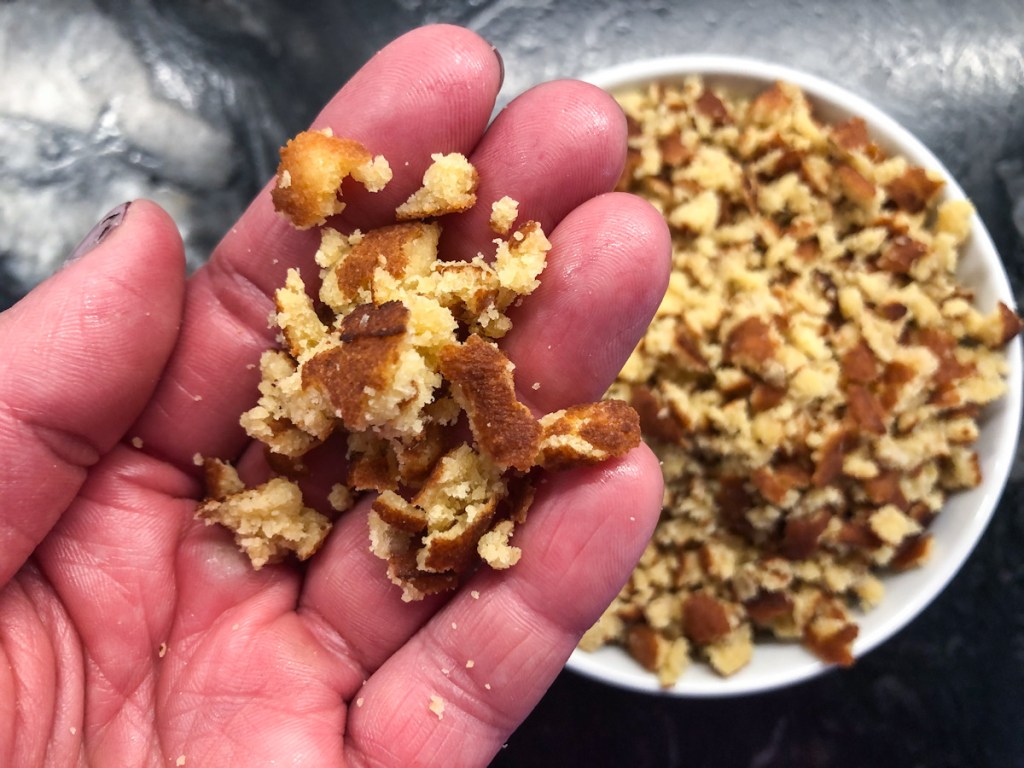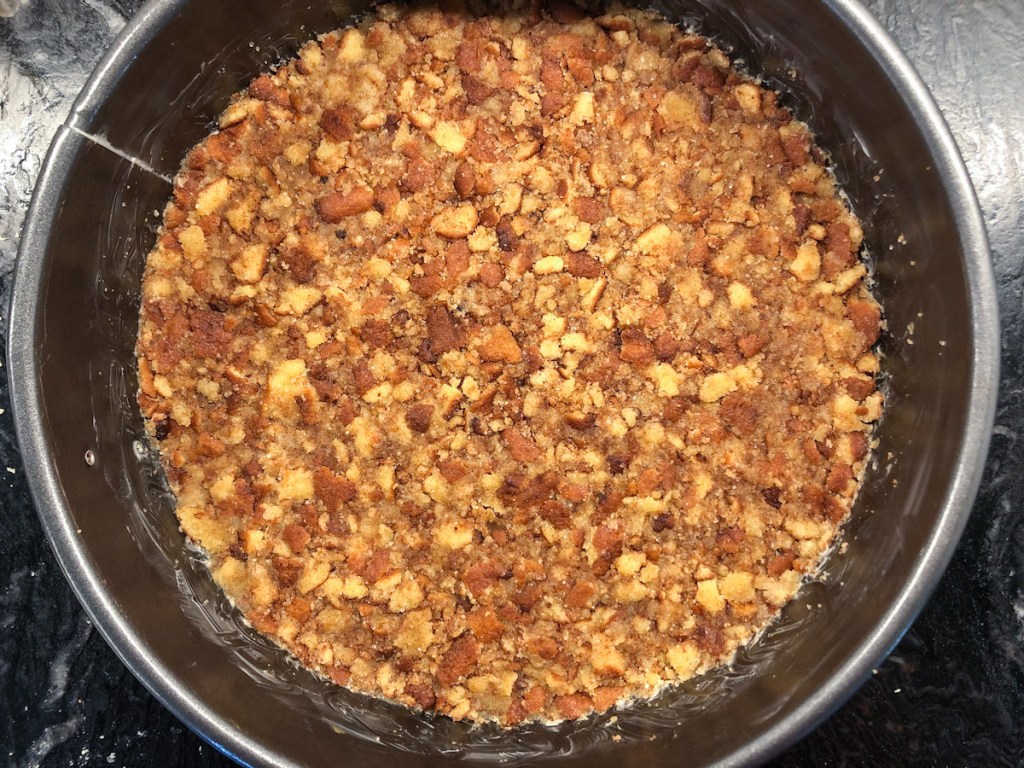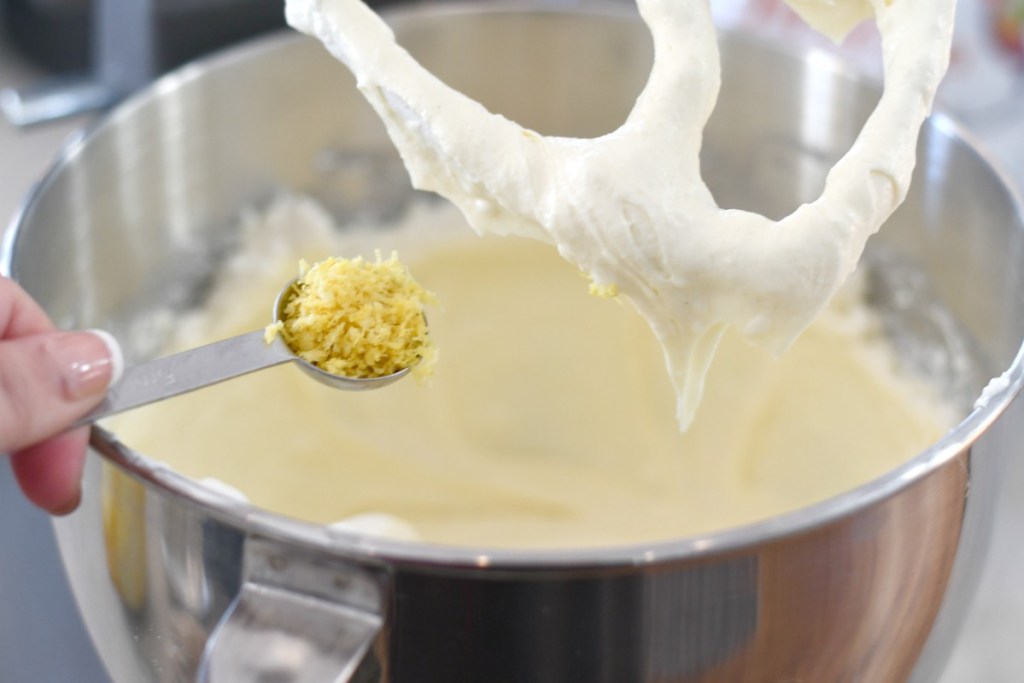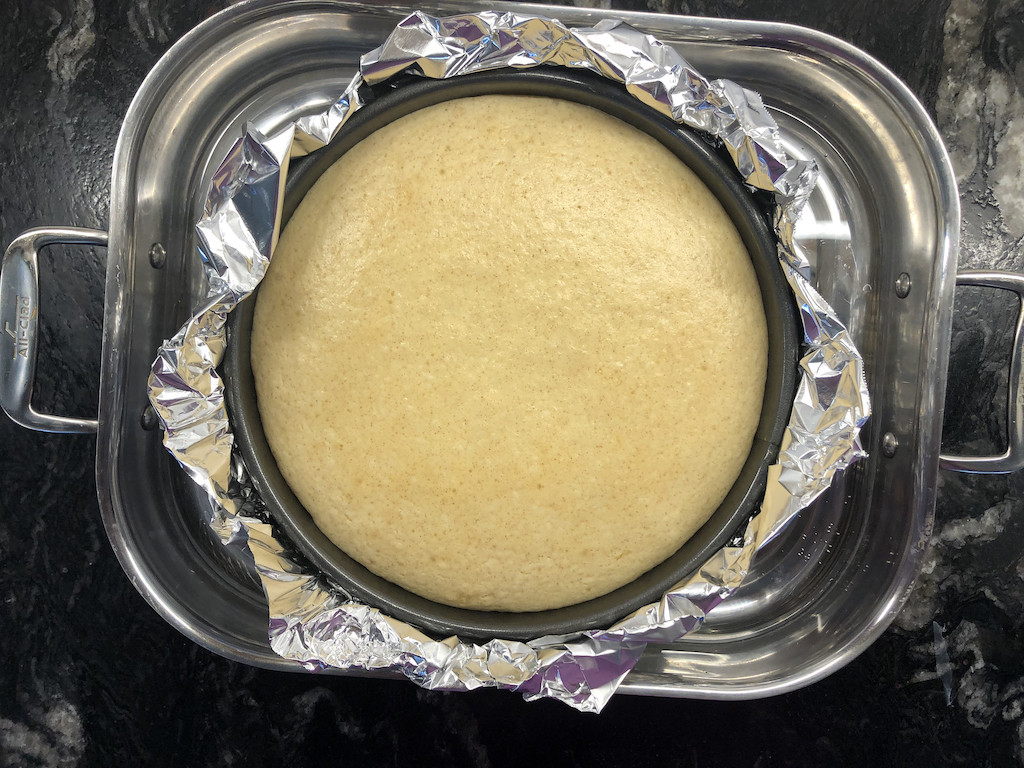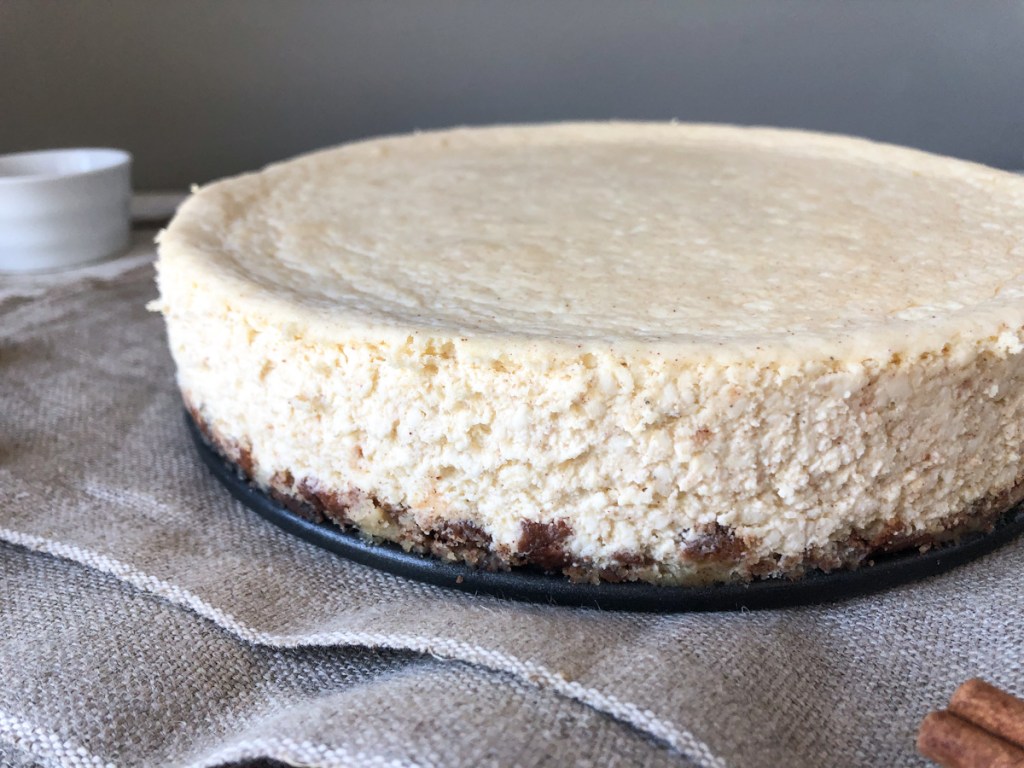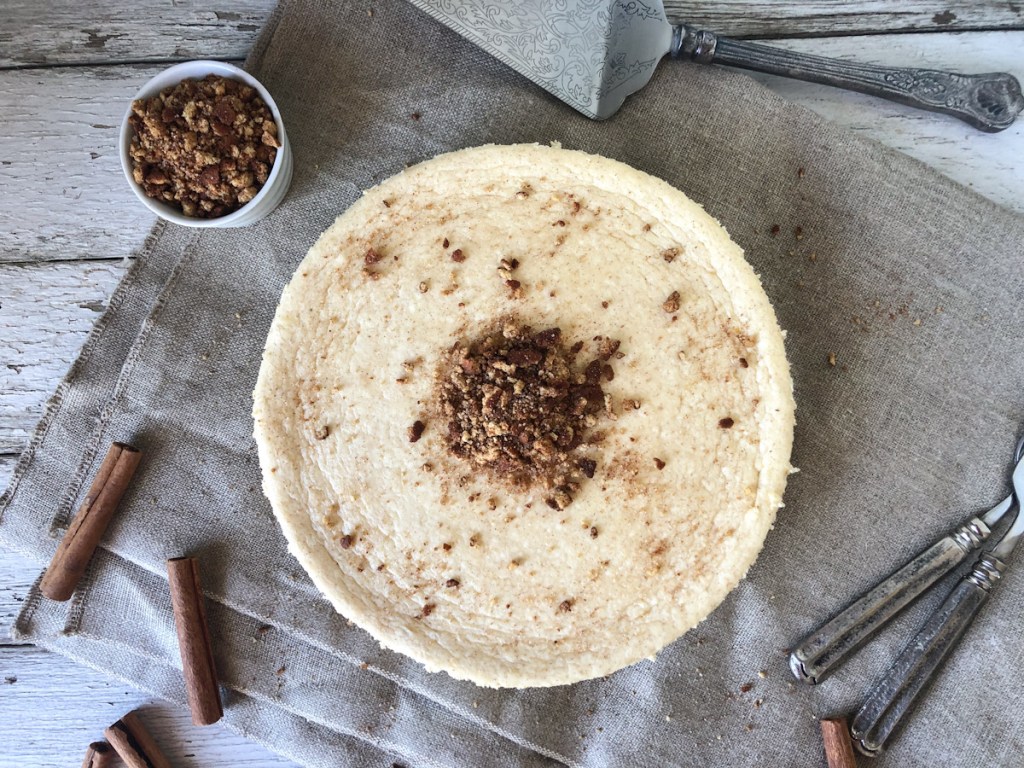 ---
Print
Keto Churro Cheesecake
yield: 12 SERVINGS
prep time: 40 MINUTES
cook time: 1 HOUR 30 MINUTES
total time: 2 HOURS 10 MINUTES
Delicious cinnamon keto cheesecake made with a keto churro crust and topped with cinnamon sugar churro crumbs!
Ingredients
Keto Churros:
Keto Cheesecake Filling:
Keto Churro Crust:
Churro Topping:
Directions
1
To make the churros:
In a medium bowl, mix together almond flour, coconut flour, whey protein powder, and xanthan gum.
2
In a small saucepan over medium heat, melt together butter, brown keto sweetener, granular keto sweetener, vanilla extract, and water. Cook for about 2 minutes. Do not boil as it will turn into a caramel.
3
Add melted butter keto sweetener mixture to dry ingredients. Mix to combine and then add in the eggs to form a churro dough. Place dough in a piping bag or large ziplock bag with the corner cut off.
4
Heat avocado oil in a large saucepan or dutch oven over medium-high heat to 350 degrees. Pipe strips of churro dough into the oil once it's hot. You can use scissors to cut the dough off from the bag. Let the churros fry until lightly browned, about 1-2 minutes. Removed from oil with a slotted spoon and place on paper towels to drain any excess oil. Repeat the process with the remaining dough.
5
Once churros are cool, either use your hands or a food processor to turn the churros into crumbs. You will end up with about 3 cups of packed churro crumbs.
6
For the churro crust:
Preheat oven to 300 degrees. Grease a 9-inch springform pan. Mix 2 cups of packed churro crumbs with melted butter, cinnamon, and granular keto sweetener. Firmly press the mixture into the bottom of the springform pan. Bake the churro crust for 10 minutes.
7
For the cheesecake filling:
In a large mixing bowl, mix together the cream cheese and confectioners keto sweetener. Then add in eggs, sour cream, lemon zest, vanilla extract, and cinnamon. Mix well to combine, scraping down the edges as needed.
8
Pour the cheesecake batter into the springform pan with the prebaked churro crust.
9
For the water bath, wrap the springform pan with aluminum foil and place it in a baking dish. Add hot water to about halfway up the sides of the springform pan.
10
Place the cheesecake in the water bath in the oven and bake at 300 degrees for 70 to 90 minutes. The cheesecake is done when starting to get just slightly golden on top and the center wiggles a little when you jiggle the pan. Let chill in the springform pan for at least 6 hours or overnight before serving.
11
Churro cinnamon sugar topping:
Mix the remaining churro crumbs (about 1 cup) with cinnamon and granular keto sweetener. Sprinkle on top of the cheesecake when ready to serve. Enjoy!
Nutrition Information
Yield: 12, Serving Size: 1 slice
Amount Per Serving: 420 Calories | 36.6g Fat | 26.7g Total Carbs | 3.4g Fiber | 3.2g Sugar | 18g Sugar Alcohol | 13.7g Protein | 4.9g Net Carbs
---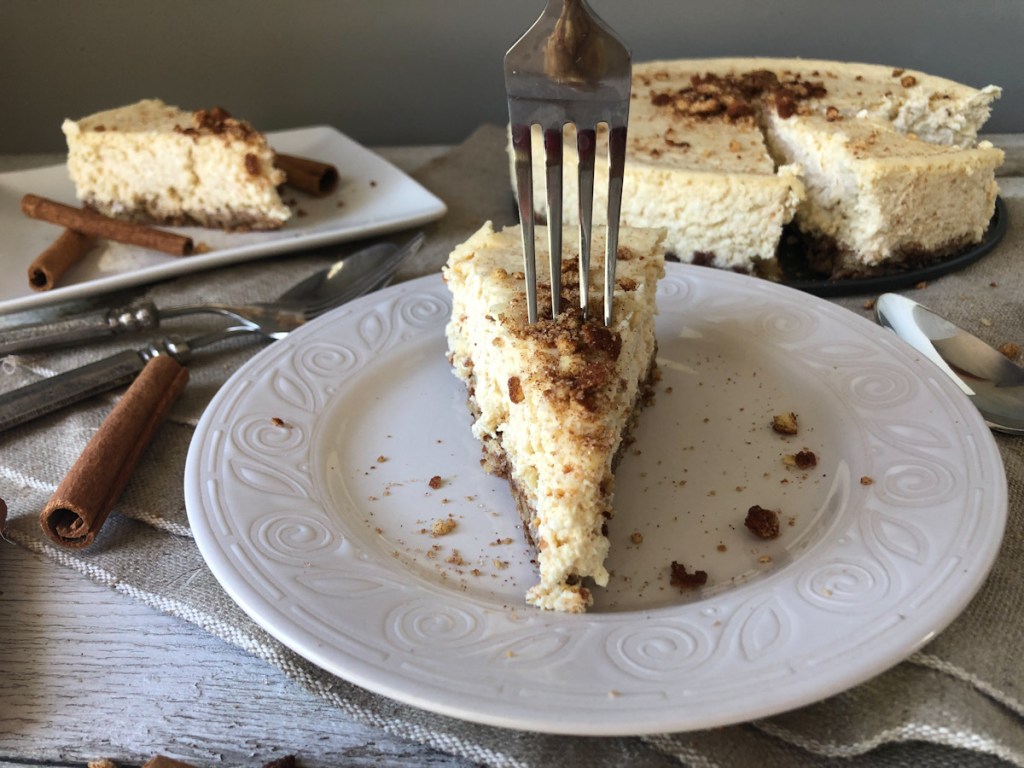 You'll never want plain cheesecake again after having this cinnamon-infused version!
Cinnamon is such a good addition to add to the flavor of cheesecake, and this keto churro cheesecake is out of this world delicious!
Try it and let me know what you think. 😋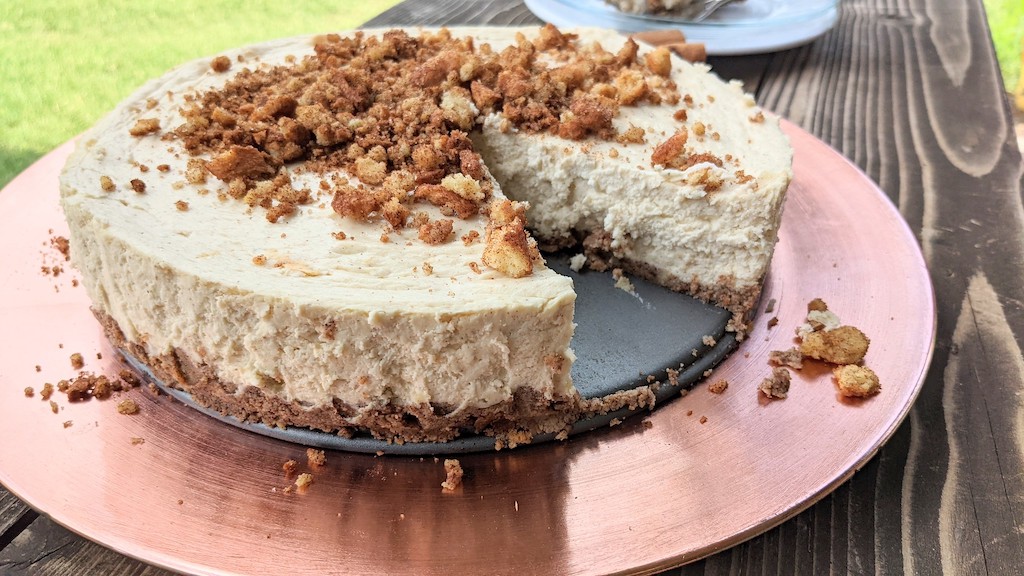 My Hip sidekick Jen tried out this recipe and here's what she had to say:
"This luscious, rich, and sweet dessert is everything you have dreamed about! The light airy texture is smooth to the taste. The deep-fried churros were easy to make and made the perfect keto crust. The first bite to the last of this cheesecake was heaven. This recipe is perfect to show your family and friends that you can still have yummy treats while living the keto lifestyle!"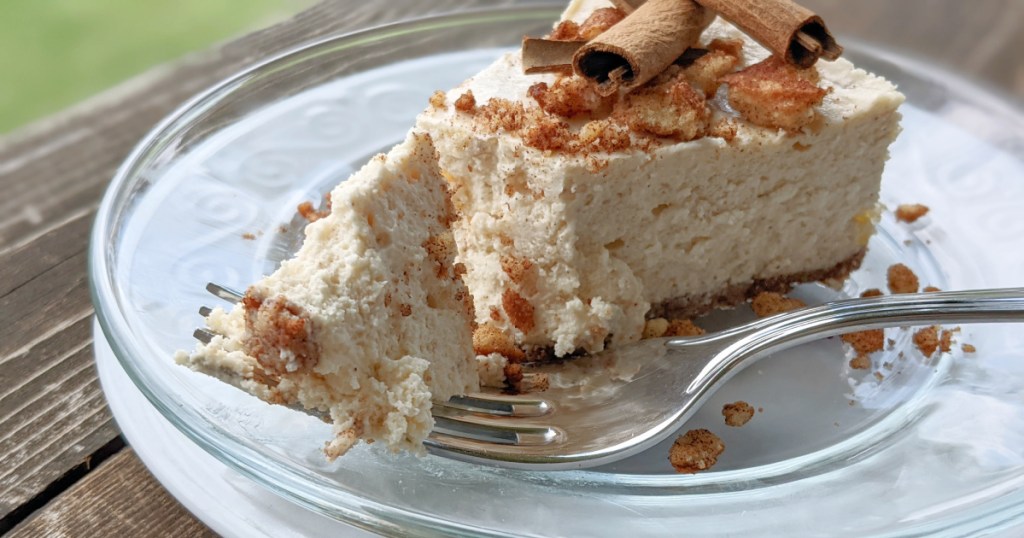 ---
Love cheesecake? Try our mini keto cheesecake bites with strawberry glaze!