3 of the Best Electric Meat Grinders Under $100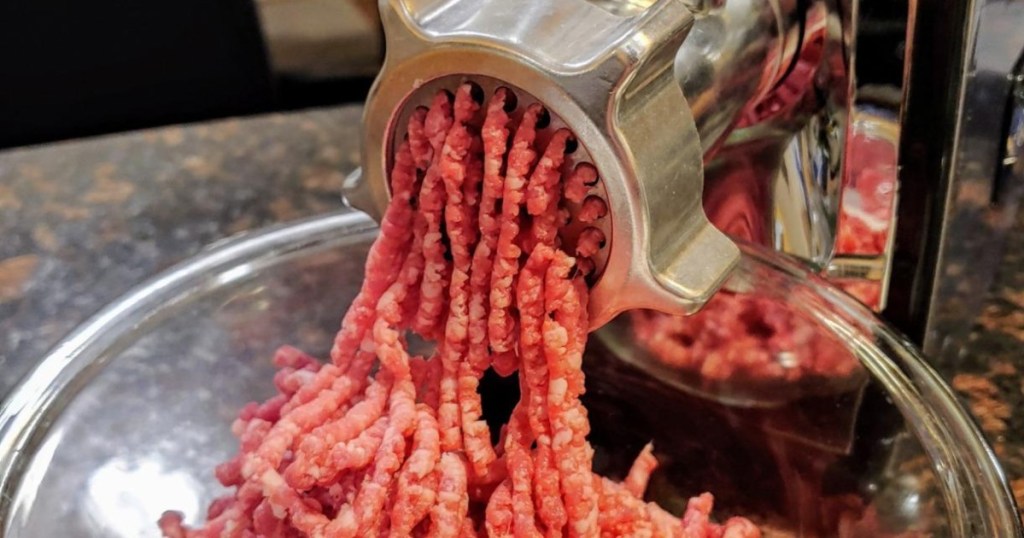 Choose the best meat grinder for your keto kitchen!
If you find that you're eating lots of meat as part of your ketogenic lifestyle, you may want to consider purchasing an electric meat grinder to make your own freshly ground meat at home. It's fun, it's easy to do, and it gives you complete control over the texture, flavor, and fat content of your ground meat. Love that!
There are health benefits to grinding your own meat.
By avoiding the highly-processed ground meats found in conventional grocery stores, you'll reduce your intake of preservatives, additives, and other fillers commonly found in pre-packaged ground meat. You'll also be more likely to dodge the next E. coli recall on ground beef!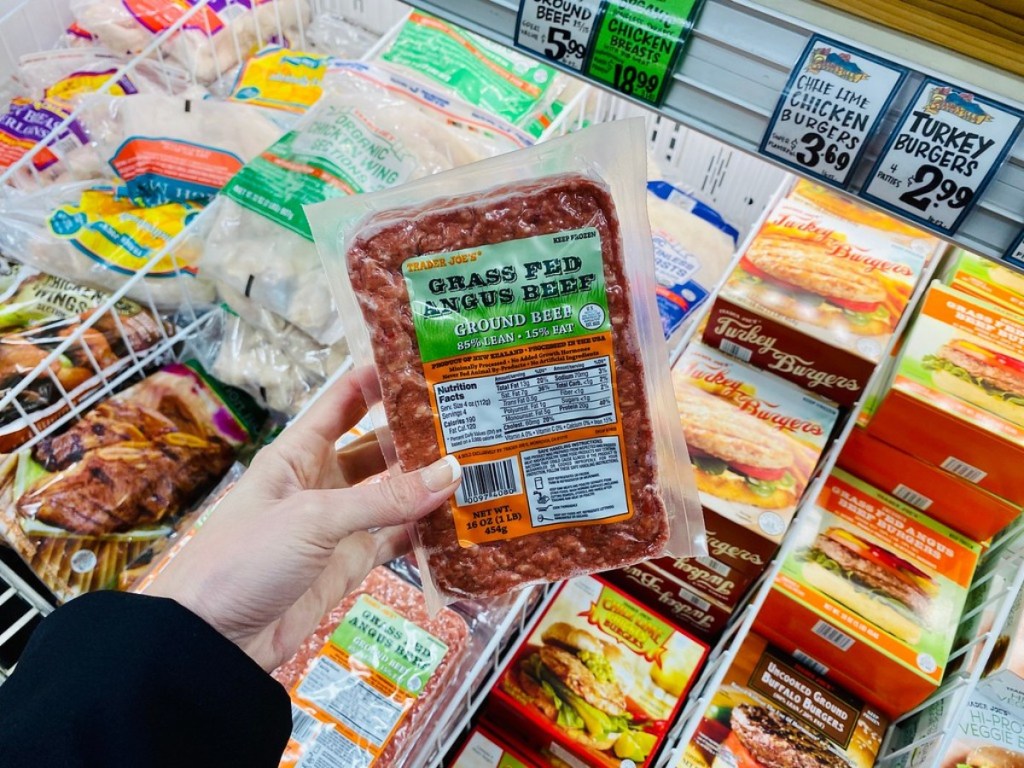 You can save a substantial amount of money by grinding your own meat, too!
If you stock up on inexpensive cuts of meat when they're on sale, you can easily achieve a savings of 60% or more versus the cost of buying pre-packaged ground beef.
And don't pass up a great deal on a lean cut of grass-fed beef when you see one! Buy it, grind it up with some bacon, pork belly, or fat trimmings, and create your own super flavorful 80/20 ground beef mix.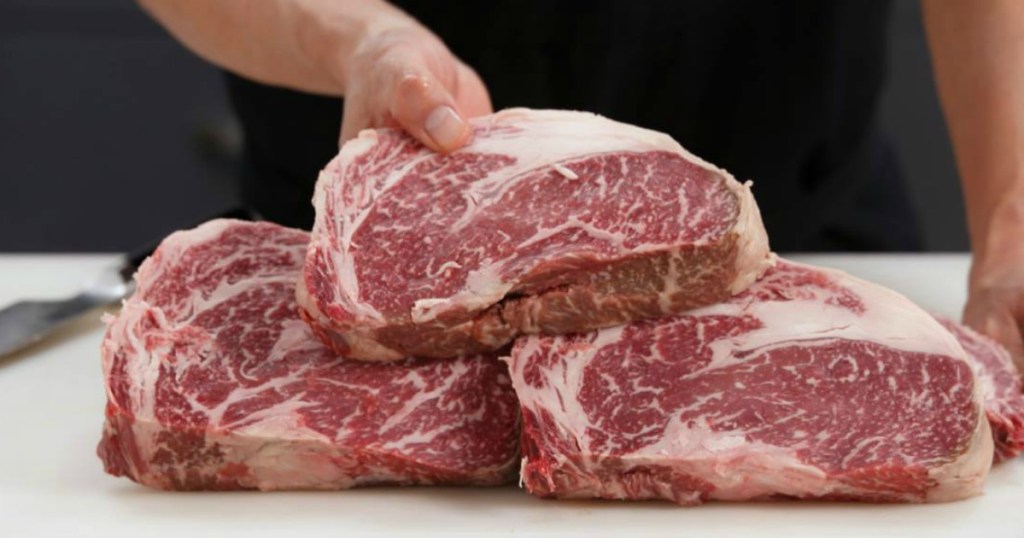 Some meats are better than others for grinding at home.
Generally, purchasing boneless cuts on sale yields the least waste and the lowest overall cost when grinding your own meat. Just grab BOGO packages of meat when they're on sale (like beef, chicken, turkey, pork, or lamb), grind them up, and fill your freezer with premium quality ground meat at a fraction of the cost.
Purchasing bone-in chuck can be cost-effective too if you'll be using the bones for making beef bone broth or as a treat for your dog. And speaking of dogs, if you're sold on the benefits of keto for dogs or even a raw diet for your furry friend, you can use an electric meat grinder to make your own dog food and save yourself a ton of money, too.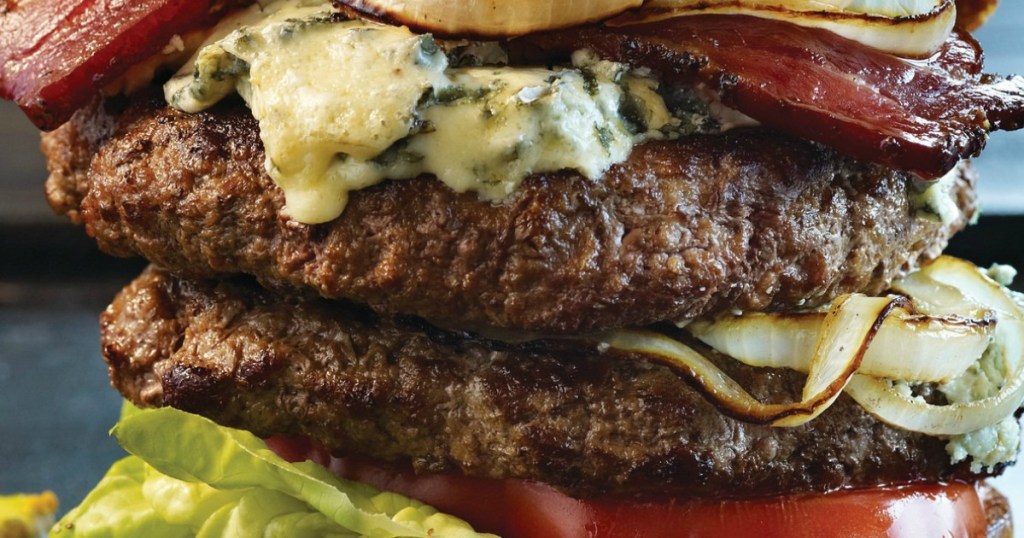 The taste difference is astonishing.
If you've ever tried making burgers, meatloaf, or meatballs with your own freshly ground beef, you know that the difference in taste and texture is totally worth the effort. Today's electric meat grinders don't even require that much effort at all, and you can buy a high-quality, heavy-duty meat grinder for less than $100!
Once you get the hang of grinding your own meat, you'll never want to go back to the store-bought stuff again. I promise!
So if you're ready to get grinding, we've rounded up three of the best electric meat grinders to help you save money and get the healthiest ground meat possible.
---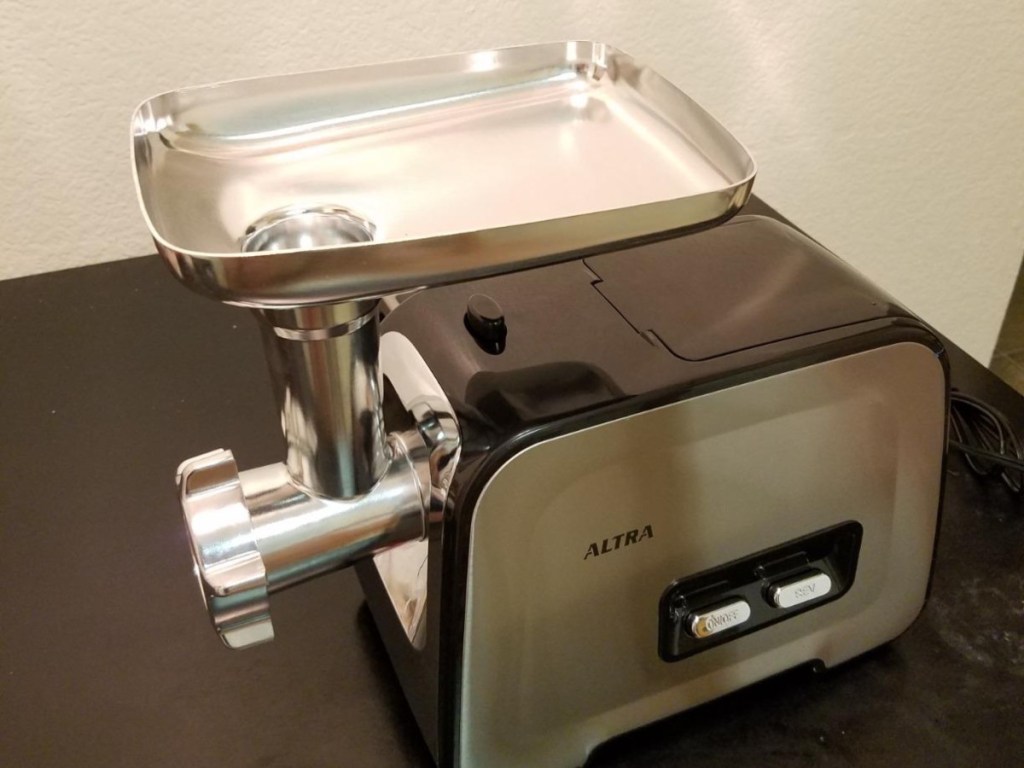 The Altra Electric Meat Grinder is ideal for making freshly-ground meat quickly and conveniently. It's recommended for both personal and small-scale commercial use and it can grind lots of other foods besides meat (think garlic, chili, ginger, hard cheeses, etc.).
This meat grinder comes with three different cutting plates for coarse, medium, and fine grinding. Its three-way on/off/reverse switch is simple to operate, and it disassembles easily for hand washing. Also included are two cutting blades, two Kibbe attachments, one sausage tube, a food pusher, and a built-in accessory box.
Buy the Altra Electric Meat Grinder on Amazon for $79.99 + save 5% when you clip the digital coupon.
---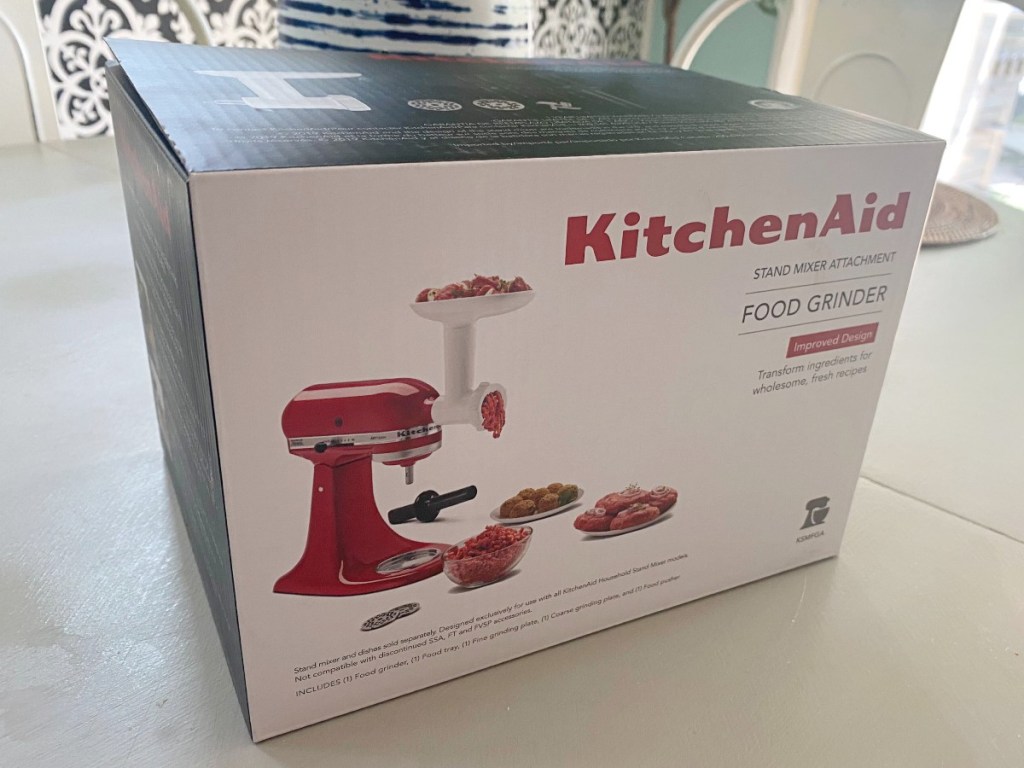 The KitchenAid Metal Food Grinder grinds even the most challenging meats with speed and ease. Simply attach it to the power hub of any KitchenAid Stand Mixer then let the mixer power the Food Grinder as it grinds fresh meat, hard cheeses, spices, and more.
This grinder comes with a food tray, a food-pushing tool, and both fine and coarse grinding plates to create a variety of freshly ground foods. Reviewers love it for its ease of use and simple clean-up!
Buy the KitchenAid Metal Food Grinder at Target for $59.99.
---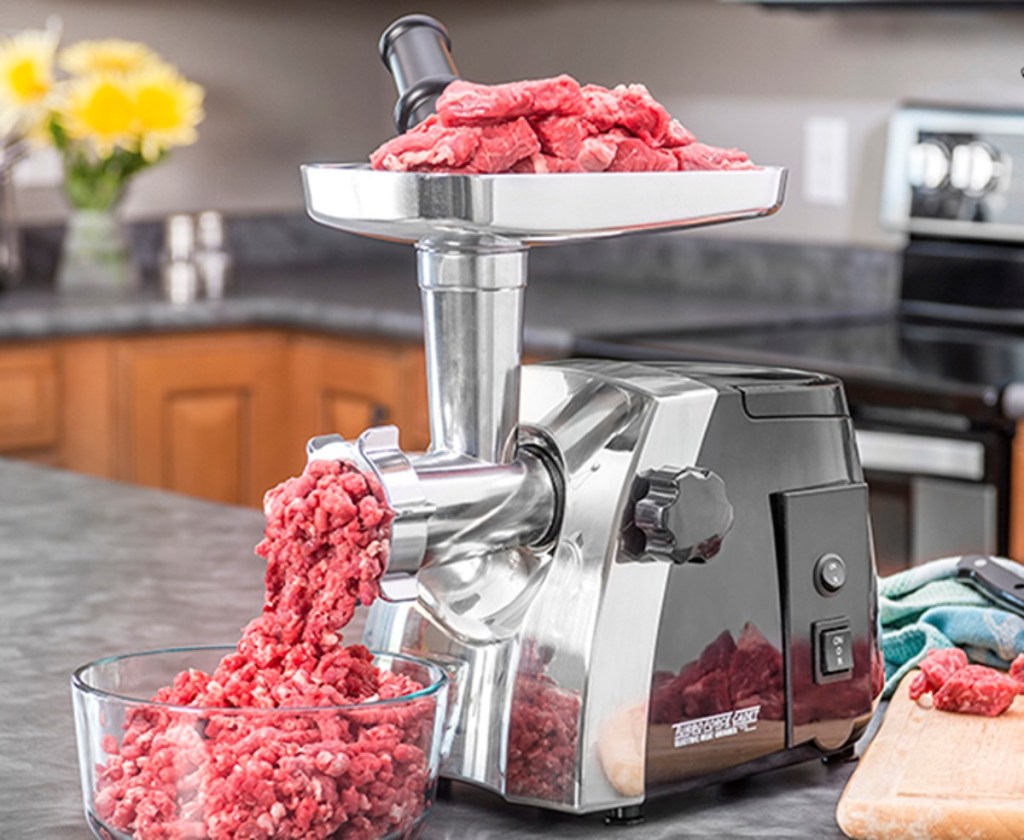 The STX Turboforce Cadet Complete Kit includes one size #8 polished aluminum meat grinding head and tray, three stainless steel quad-beveled cutting blades, three grinding plates for a variety of coarseness, three sizes of sausage stuffing tubes, one Kibbe maker, one meat stuffer, two meat shredder claws, and a burger press.
This meat grind also comes with an additional slicer/shredder/grater attachment with four blades for use with vegetables, hard cheeses, chocolate, and nuts.
Buy the STX Turboforce Cadet Electric Meat Grinder on Amazon for $104.75.
---