Make Keto Chicken Wings in Your Crockpot!
Tender fall-off-the-bone spicy keto wings in the Crockpot slow cooker!

Love eating chicken wings?
Make these keto Buffalo BBQ Chicken Wings for a crowd right in your Crockpot slow cooker! I recently tried this convenient cooking method and – Spoiler alert – THEY ROCK!
You will definitely want to make these wings this football season to snack on.

Keep it keto with slow cooker keto wings!
It's easy to make yummy chicken wings that fit into your keto nutritional goals by using a sugar-free BBQ sauce (like this G Hughes brand) and Frank's Buffalo Wing Sauce. For these wings, I equally combined these two sauces to get the best of both worlds! They turned out super delicious as my wings tasted both tangy and smokey.

Crockpot keto wings are easy & delicious!
Turns out slow cooker wings are DELISH and so darned easy to make! As far as the process goes, I simply seasoned the raw wings, poured the sauce over them, and slow-cooked for a few hours.
To get them to crisp up nicely, I broiled them in the oven for a few minutes on a baking pan.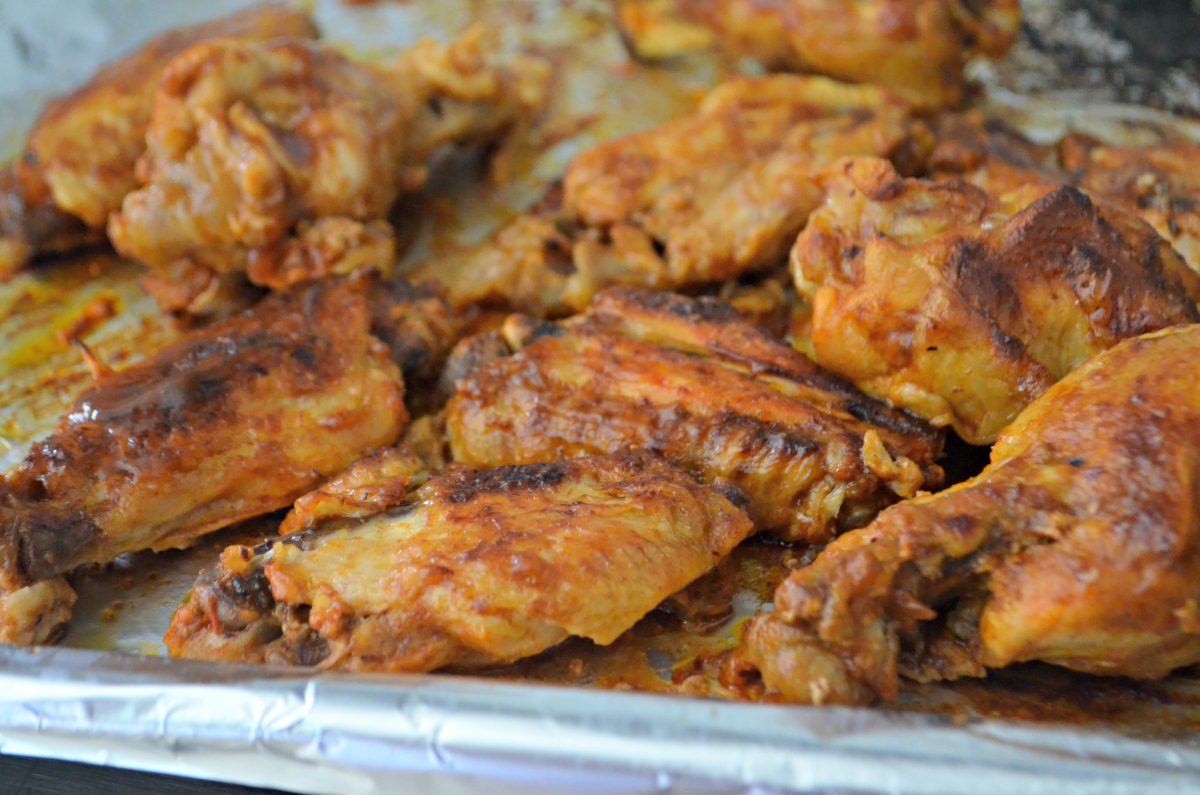 Then I placed them back inside the slow cooker on warm until game time! It's such a great way to serve a bunch of chicken wings to a crowd and have them keep warm. In fact, I think you could easily double the recipe for a larger crowd and they will fit just fine in the slow cooker.
This recipe makes seven servings of about two to three wings each. And at only 1 carb per serving, you can double up without the guilt!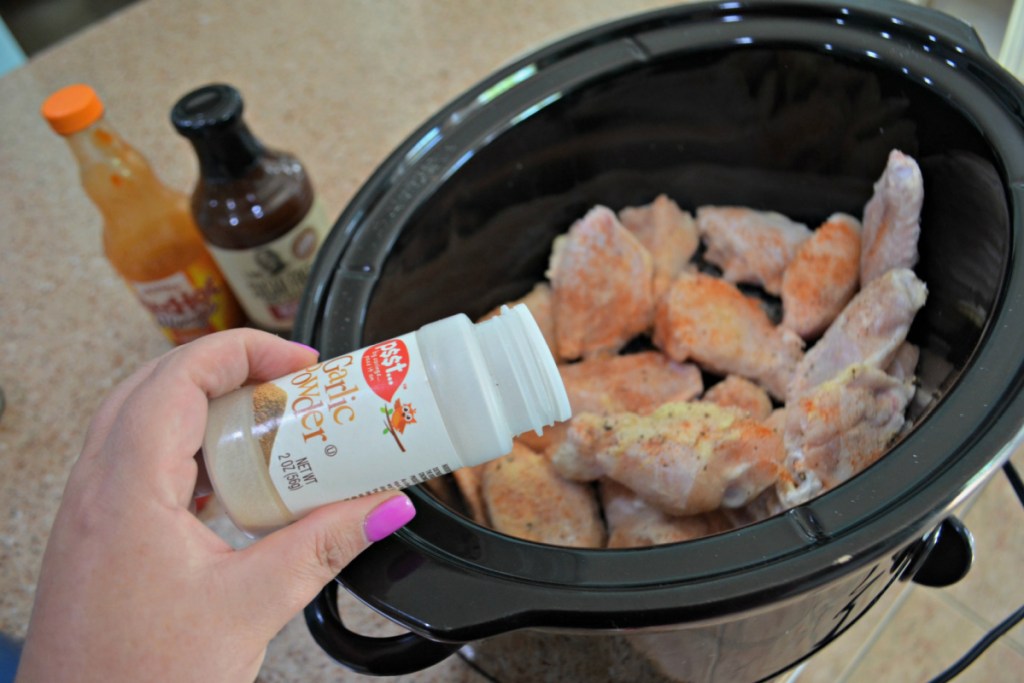 Can you cook keto wings from frozen?!
Yes, you totally can! This will add another hour or so of cook time. And If you do cook from frozen, I would season and then cook some of the liquid off first. Drain the water from the frozen chicken after a couple of hours of cooking, and then pour the sauce over the wings and continue.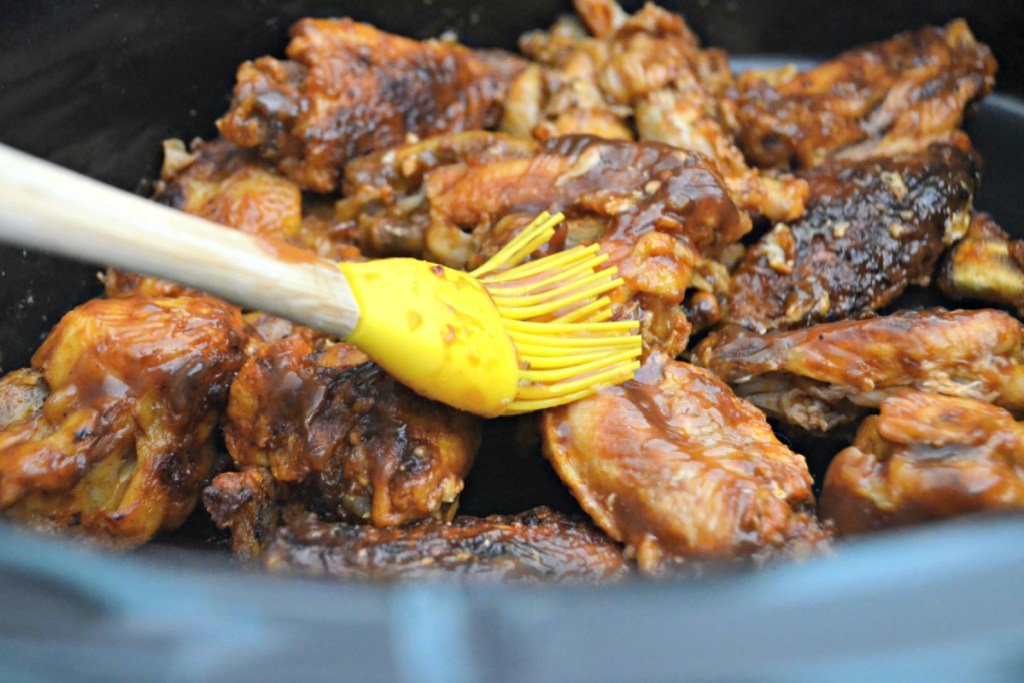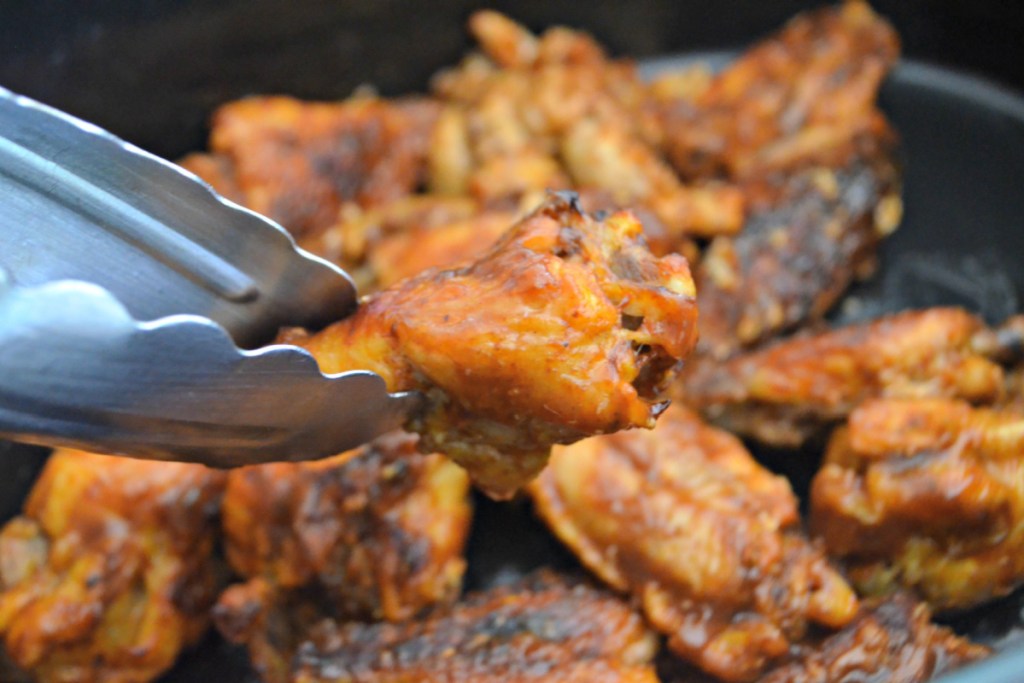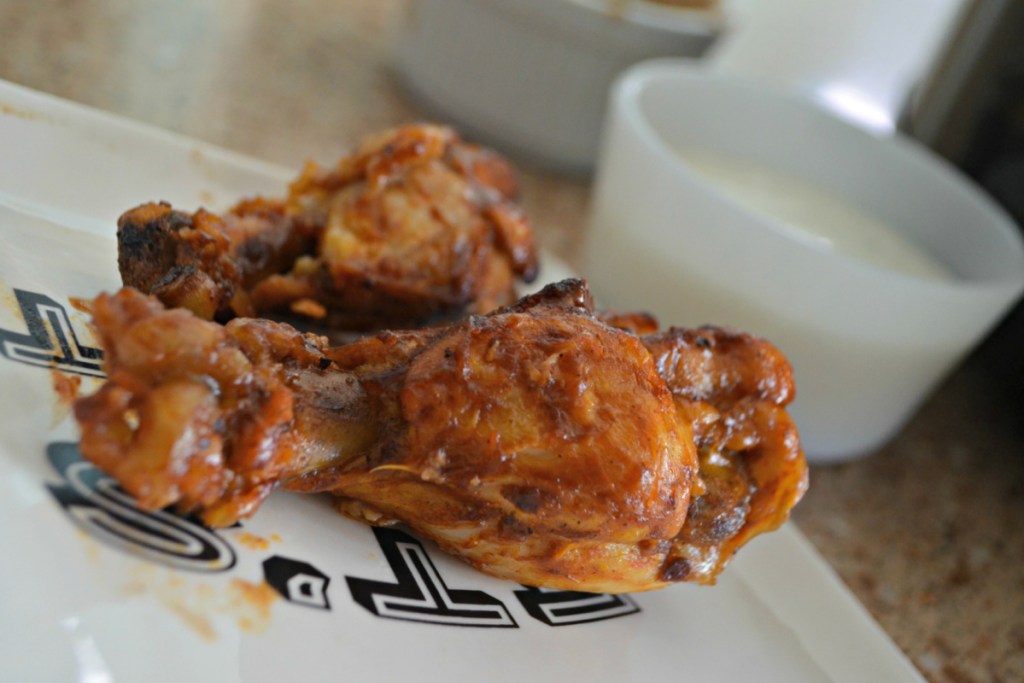 ---
Print
Keto Crockpot Buffalo BBQ Chicken Wings
yield: 7 SERVINGS
prep time: 10 MINUTES
cook time: 3 HOURS
total time: 3 HOURS 10 MINUTES
Tender fall-off-the-bone spicy BBQ wings in the slow cooker!
Ingredients
2.5 lbs. party chicken wings uncooked, thawed
1/4 teaspoon salt
1/4 teaspoon pepper
1/2 teaspoon garlic powder
1/4 teaspoon paprika
Directions
1
Pat thawed wings dry and place in slow cooker. Season with salt, pepper, garlic powder, and paprika.
2
Mix BBQ sauce and Buffalo wing sauce together. Pour 1 cup of sauce over wings, and stir to coat.
3
Set slow cooker to LOW and cook for 3 hours. When nearing the 3 hour mark, set oven to Broil. Remove wings from the slow cooker and place on a baking sheet and broil chicken wings for 4-5 minutes, or until browned to desired crispness.
4
Place wings back in slow cooker and brush or toss with 1/2 cup more of sauce. Keep warm in slow cooker until ready to serve. Enjoy!
Nutrition Information
Yield: Approx. 14 wings, Serving Size: 2 wings
Amount Per Serving: 204 Calories | 14g Fat | 2g Total Carbs | 0.1g Fiber | 0 Sugar | 0 Sugar Alcohol | 16.1g Protein | 1.9g Net Carbs
---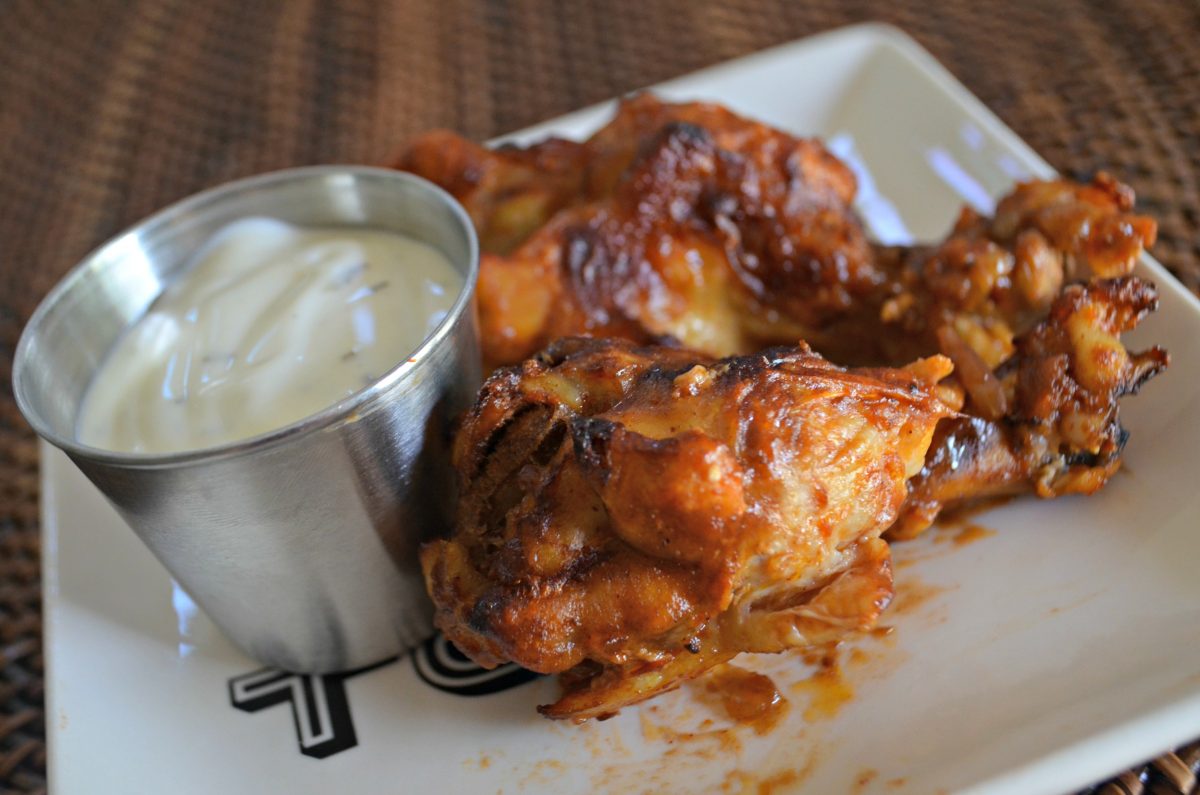 Such a crowd-pleasing idea!
My family is in the mood for chicken wings basically any day of the week, and this is a great weeknight dinner idea if you add a salad or favorite low-carb veggie side dish. YUM!
---
Own an air fryer? Here are all the best keto air fryer recipes!