This Keto Biscuits Recipe With Sausage Gravy is the Perfect Comfort Food!
Need a keto biscuits recipe? You have to try this!

Love biscuits & gravy for breakfast?
Enjoy this classic, stick to your ribs, hearty cheddar cheese biscuits, and sausage gravy meal as a keto version the entire family will love! This keto biscuits recipe is something you never knew you needed until now—what a perfect way to start the day (or even end the day!).
We're gonna make some simple almond flour and shredded cheddar cheese biscuits, and then follow it up with a mouth-watering sausage and sage gravy. YUM! This combination cannot be beaten, and you'll be thanking us later!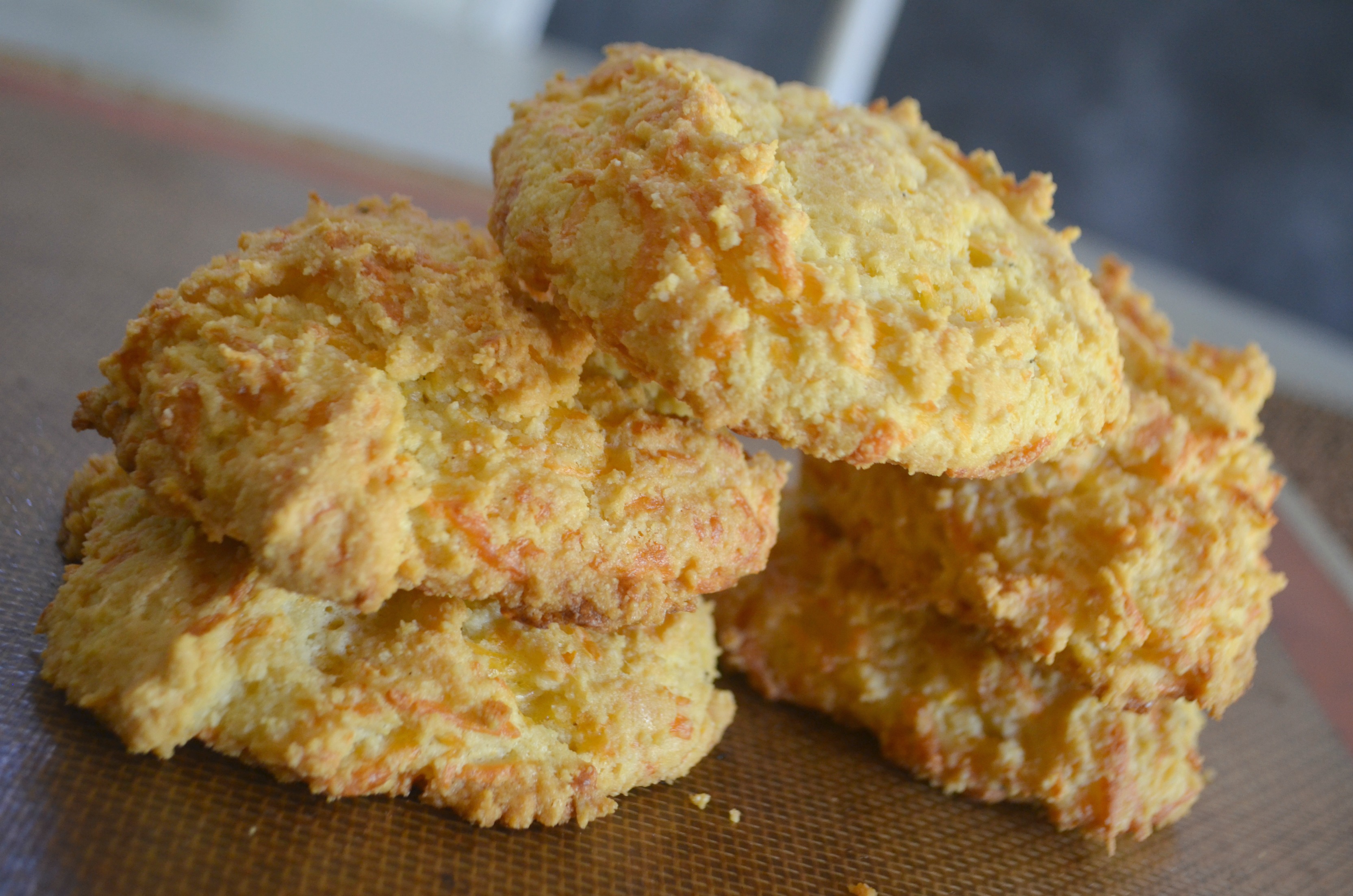 Buttery fluffy biscuits… Oh my!
The star of this show, in my opinion, are these fluffy cheddar biscuits. WOW! Plus, they are so quick and easy to make and require just one bowl. Mix up the ingredients and drop them on a parchment paper-covered cookie sheet, or use a silicone mat as I do. So EASY and delicious!
While the biscuits are baking, whip up this gravy! The key to a thickened gravy is adding cream cheese and xanthan gum, a common way to thicken keto-friendly sauces and recipes. You don't have to make the gravy, but it really takes these biscuits to the next level!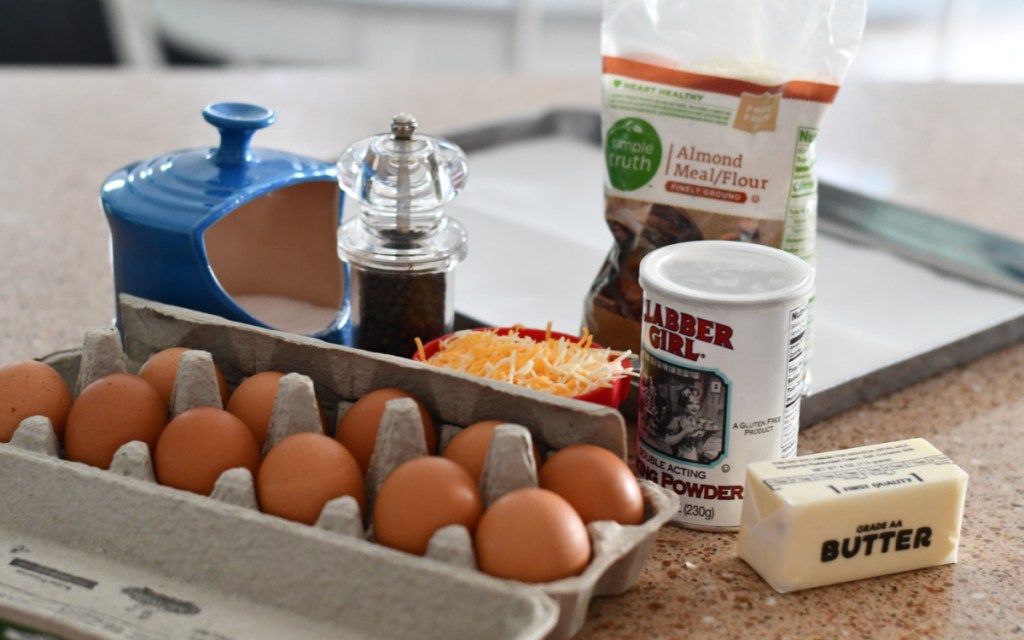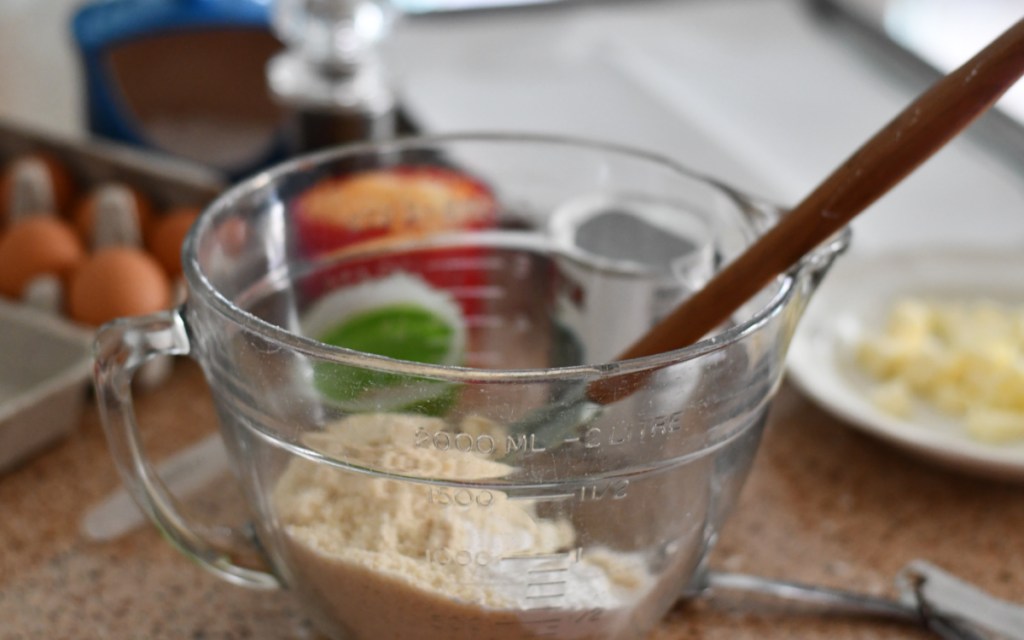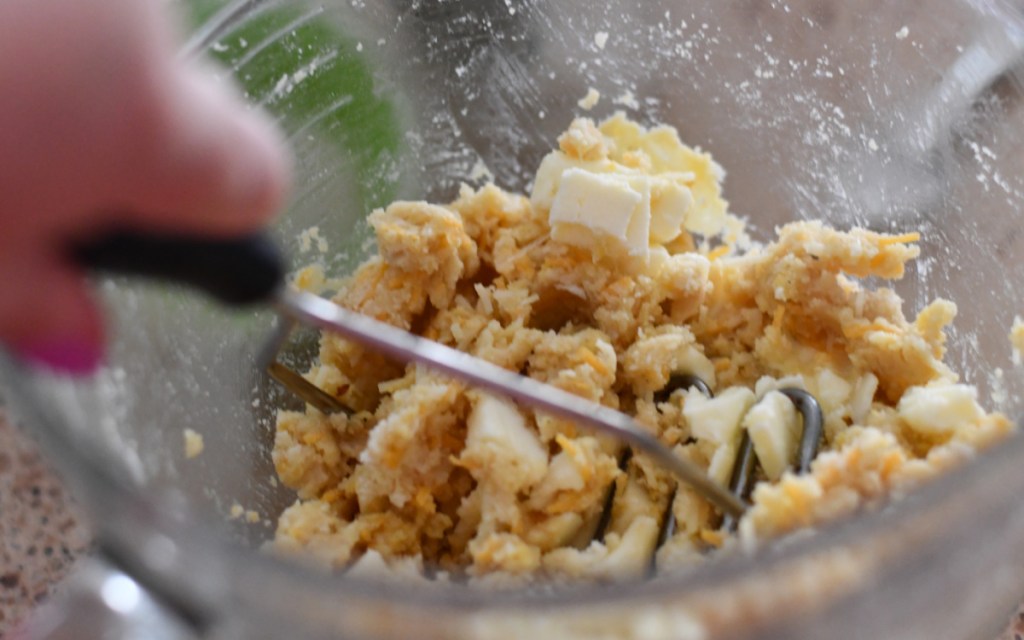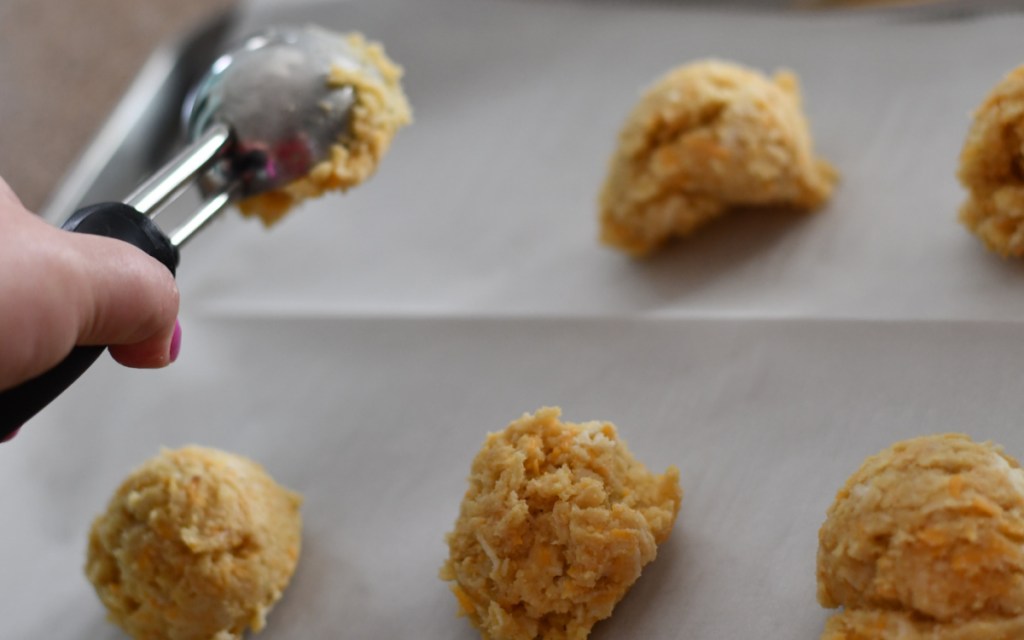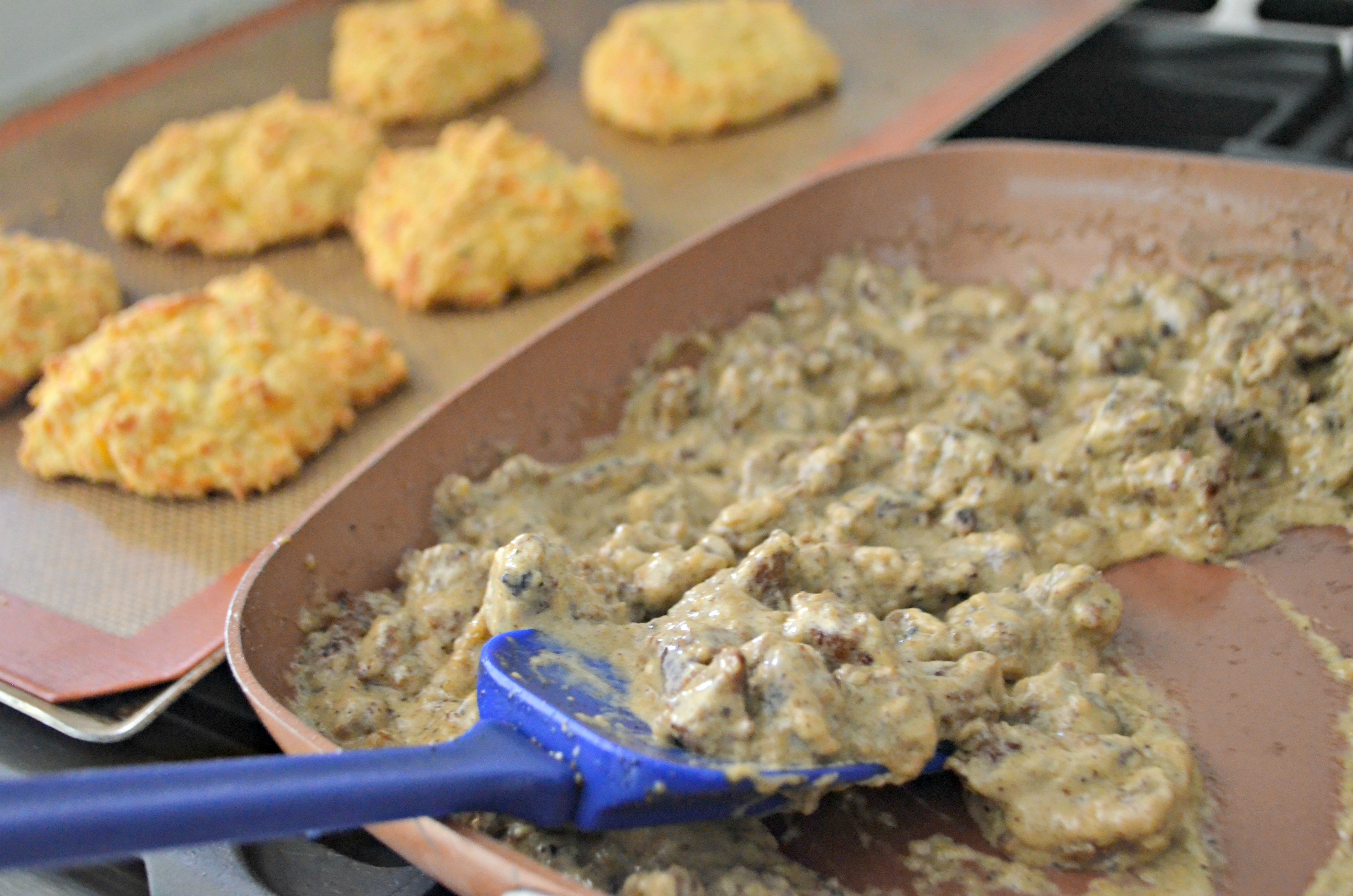 ---
Print
Keto Biscuits and Sausage Gravy
yield: 8 SERVINGS
prep time: 20 MINUTES
cook time: 20 MINUTES
total time: 40 MINUTES
Cheesy and hearty homestyle biscuits with a rich sausage gravy that's keto friendly!
Ingredients
For the Biscuits:
1 1/2 teaspoons baking powder
1/4 teaspoon salt
1/4 teaspoon pepper
3 tablespoons cold butter, cut into small cubes
2 large eggs
1 cup cheddar cheese, shredded
For the Gravy:
1 pound ground breakfast sausage
1/2 teaspoon dried sage
3 oz. cream cheese
3/4 cup heavy cream
1/2 cup water
salt & pepper to taste
Directions
1
Preheat the oven to 350 degrees. Prepare a baking sheet with parchment paper or use a silicone mat.
2
To make the biscuits:
In a medium-sized bowl, mix almond flour, baking powder, salt, and pepper. Cut in butter with a pastry cutter or masher, until the mixture is like sand. Stir in eggs and fold in cheese. Combine until it forms a sticky dough.
3
Use an ice cream scoop to drop 8 biscuits onto prepared cookie sheet to bake. Bake for 15-20 minutes until cooked and slightly browned. Set aside to cool.
4
To make the sausage gravy:
While biscuits are cooking, crumble the sausage into a skillet and cook through. Season with sage.
5
Now melt the cream cheese in the skillet, and whisk in heavy cream, water, xanthan gum, salt, and pepper. Bring sauce to simmer, and then reduce heat to let the sauce thicken. Serve sausage gravy over the biscuits.
Nutrition Information
Yield: 8 servings, Serving Size: 1 biscuit with 1/8 serving of gravy
Amount Per Serving: 519 Calories | 47.4g Fat | 6.5g Total Carbs | 2.4g Fiber | 1.9g Sugar | 19.2g Protein | 4.1g Net Carbs
---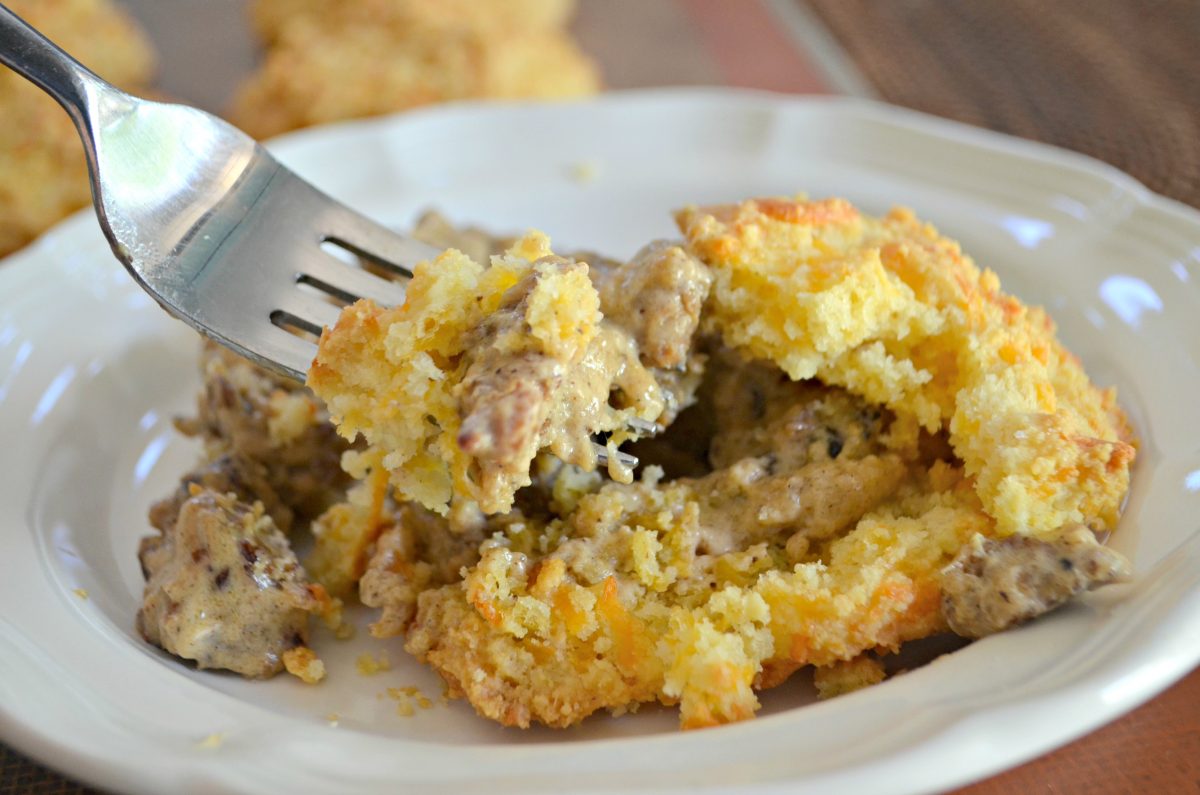 Old-fashioned comforting meal!
Can you believe those biscuits?! Dig into delicious cheddar biscuits and homemade sausage gravy that doesn't taste keto! What a satisfying meal that you can really even eat for lunch or dinner if desired. Whether you're enjoying this keto biscuits recipe as breakfast or a side dish, it's perfect any time of the day.
Don't want gravy? These keto sausage-stuffed muffins are another fun and yummy way to enjoy these similar ingredients. Whichever you make, you will not be disappointed. Enjoy!
---