5 Fab Reasons To Shred Your Own Cheese + Tips & Tricks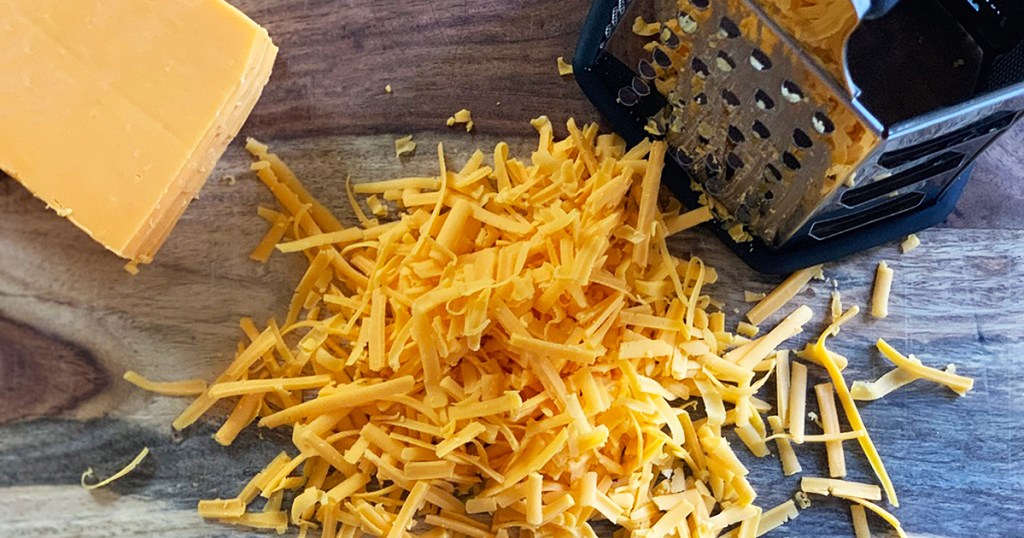 Yes, pre-shredded cheese can make life a little easier when you're pressed for time… but, we give up some really good stuff just to gain a few extra minutes. It's SO worth the effort to grate your cheese at home, so I'm here to offer reasons to shred your own cheese, plus a few tips and tricks to make the job easier.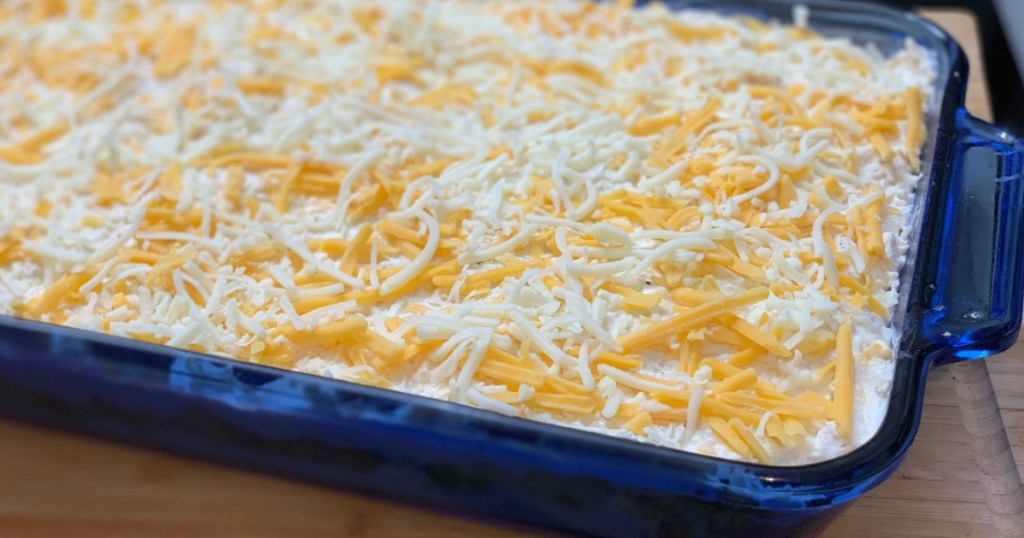 Five fab reasons to shred your own cheese
---
1. Shredded cheese tastes better.
Fresh-grated cheese doesn't contain added preservatives, chemicals, and anti-caking agents. This means your home-grated cheese will taste fresher, creamier, and more luscious than store-bought varieties.
2. You get more bang for your buck.
Buying block variety cheese is (on average) about 20% less expensive than pre-shredded. The savings go up, even more, when you buy in bulk. The quality of block cheese is also superior because it's free of all the additives.
3. It melts like a champ.
Because home shredded cheese doesn't contain the starches and cellulose that pre-shredded cheese does, it melts into a smoother and creamier consistency.
4. Avoid added carbs.
Some shredded cheese contains cellulose (from wood pulp—umm, I am not a termite) and added carbohydrates. Cellulose is a plant fiber often included in foods to add texture and create bulk. It also keeps shredded cheese from clumping. Even though these fibers are claimed to be harmless, they add unnecessary carbohydrates to shredded cheese. And, that's a big thumbs down!
5. Get your arm workout.
Okay, okay… Some of you may think of this as a negative. But, in my book, small bits of activity and exercise can make a difference in my overall health. Free and spontaneous arm workout—Sign me up!
---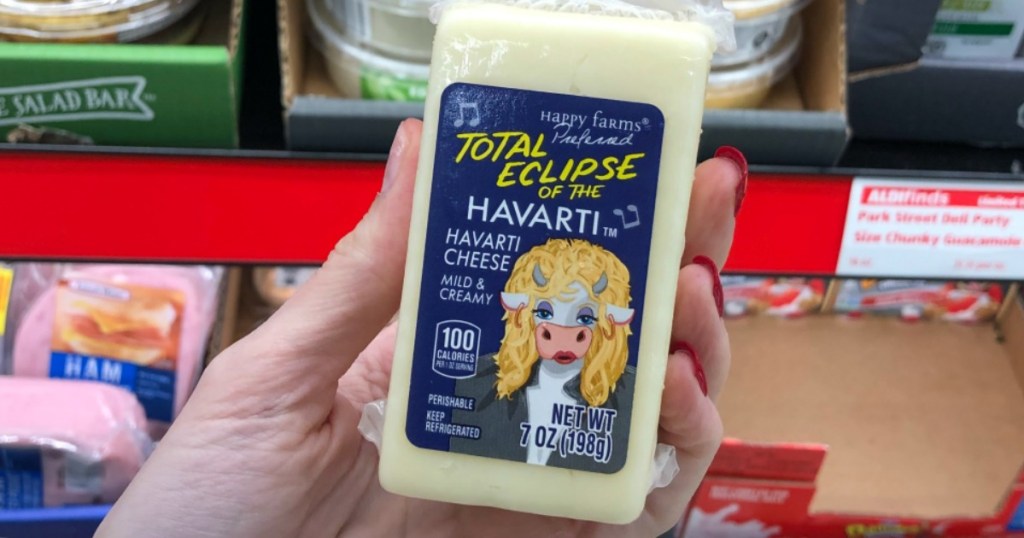 Hip Tips:
For easy shredding: Place your block of cheese in the freezer for 15-30 minutes (this is especially useful for soft cheeses like Mozzarella and Havarti). Then use a high-quality cheese grater (get that workout!) OR cut the block into chunks and feed them into a food processor with the shredding attachment.
Store shredded cheese in the freezer in a zipper storage bag or other freezer rated-container for up to 6 months. You can use the cheese directly from the freezer as it thaws very quickly.
If you're freezing a large quantity, you may find that it's helpful to line a baking sheet with the freshly-shredded cheese and freeze for about an hour. Then, transfer the cheese to a freezer bag or storage container. This will help keep the shreds separated when you're bagging large amounts.
If you choose to store your freshly shredded cheese in the fridge, keep in mind that it will likely turn into a big clump since there are no added anti-caking agents.
Make your own cheese blend. As a creative person, I LOVE this! Experiment with a few unique combinations. I personally enjoy a mixture of sharp cheddar, gouda, and provolone. YUM!
Buy in bulk! This saves you both money and time. Grate it all in one big session. Since you can store it in your freezer, why not get all the work done in one shot?!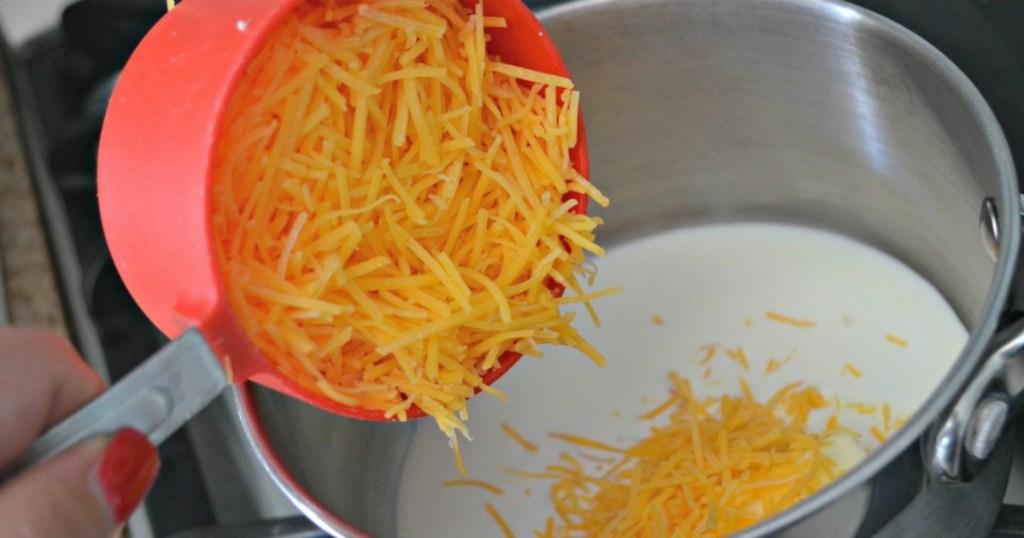 Please, shred that cheese!
Home-grated cheese beats pre-shredded cheese, hands down. And with a little pre-planning (and freezing), you CAN have the same convenience with fresh-grated cheese. Avoid added carbs, chemicals, and yucky additives. Go for gold and get grating! 🙌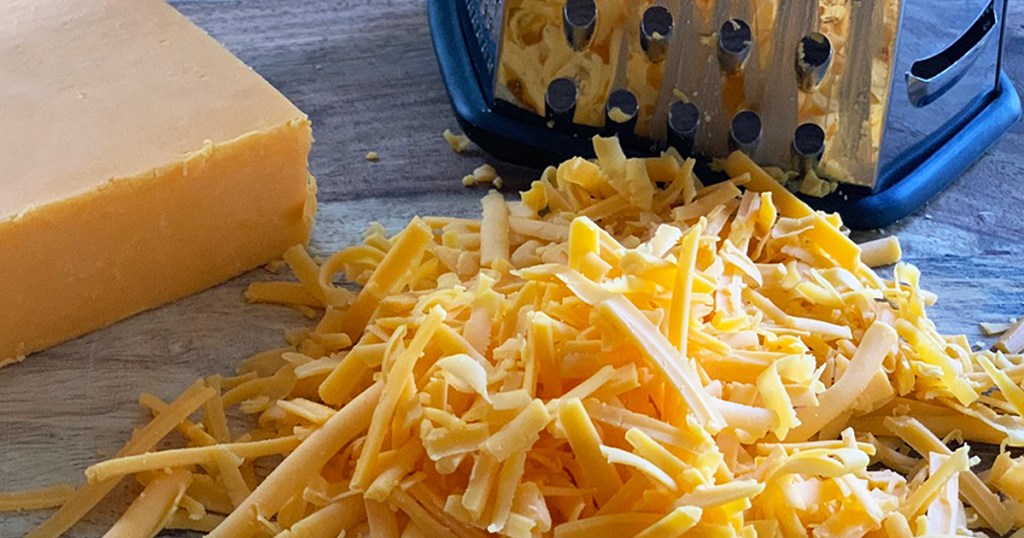 ---
Use your freshly grated cheese on one of our favorite pizza recipes!