The Best Keto Buns – Crusty Outside and Soft Interior!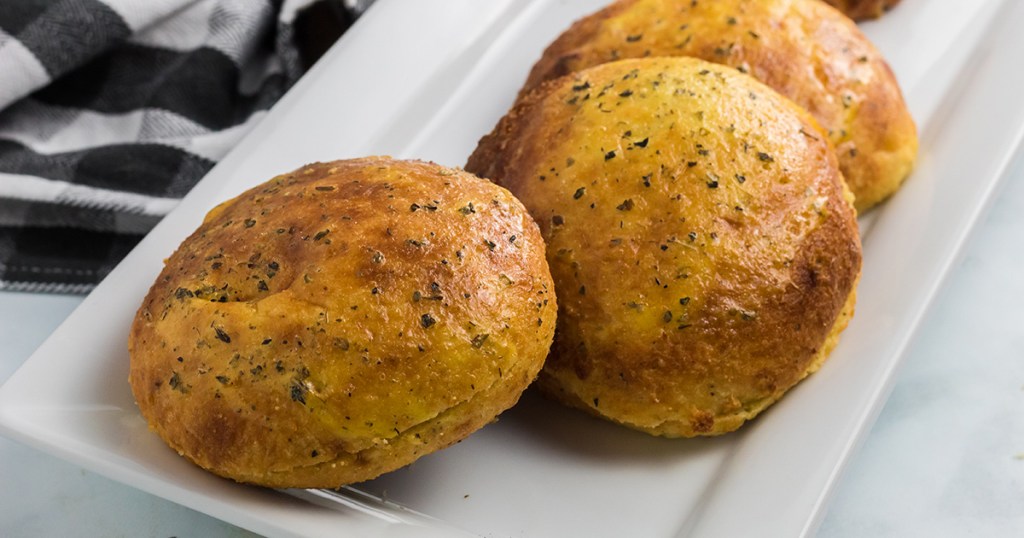 Need a hearty, bready bun that fits in with your keto diet?

I love lettuce and cabbage wraps as a keto-friendly serving option, but sometimes I miss my burger buns. That's why I'm sharing how you can make keto buns with a crusty outside and a soft interior for hamburgers, sandwiches, or just to eat on their own! Better yet, you can dress this bun up any way you want.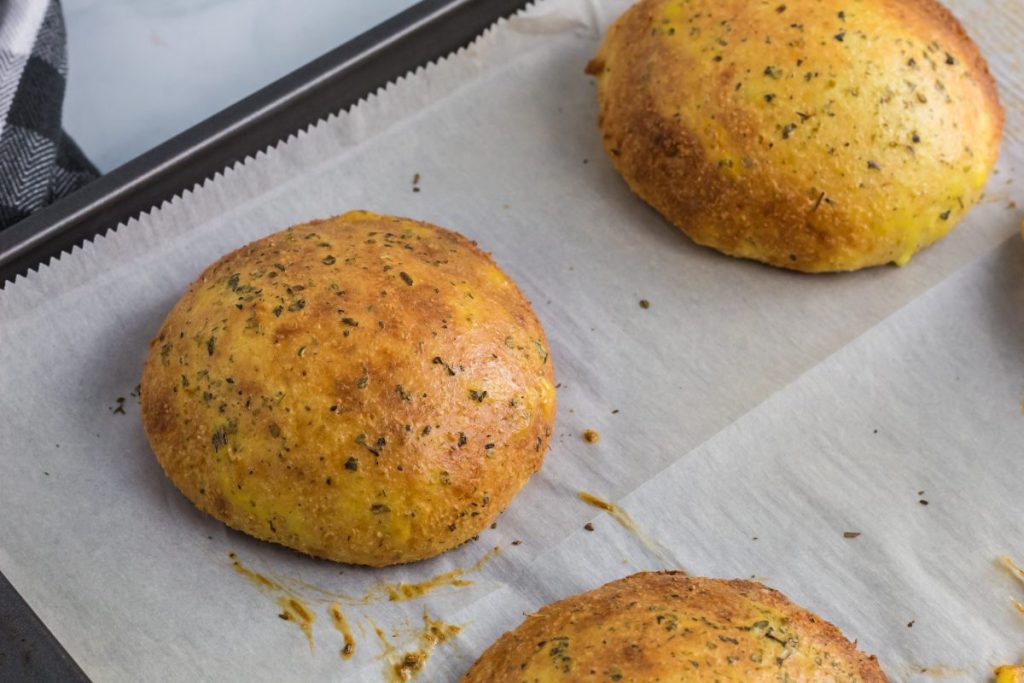 These keto buns can even be frozen in a bigger batch as a time-saving option. I recommend slicing them in half prior to freezing so it's easier to take them out of the freezer and toast when you're ready to enjoy a delicious sandwich without carb-heavy bread!
Hip Recipe Tips:
Making keto bread requires the ingredients to be at room temperature. To help with the rise of the buns, make sure the eggs have had enough time to warm up to room temperature.
Also, make sure your baking powder is fresh! If you come across using baking powder when your baking and your recipe isn't rising as it should, your baking powder might not be active.
Freezer friendly buns: Make a batch (or double) and let the keto buns cool completely. Slice in half (if planning to use as a sandwich in the future) and store them in a freezer-friendly bag.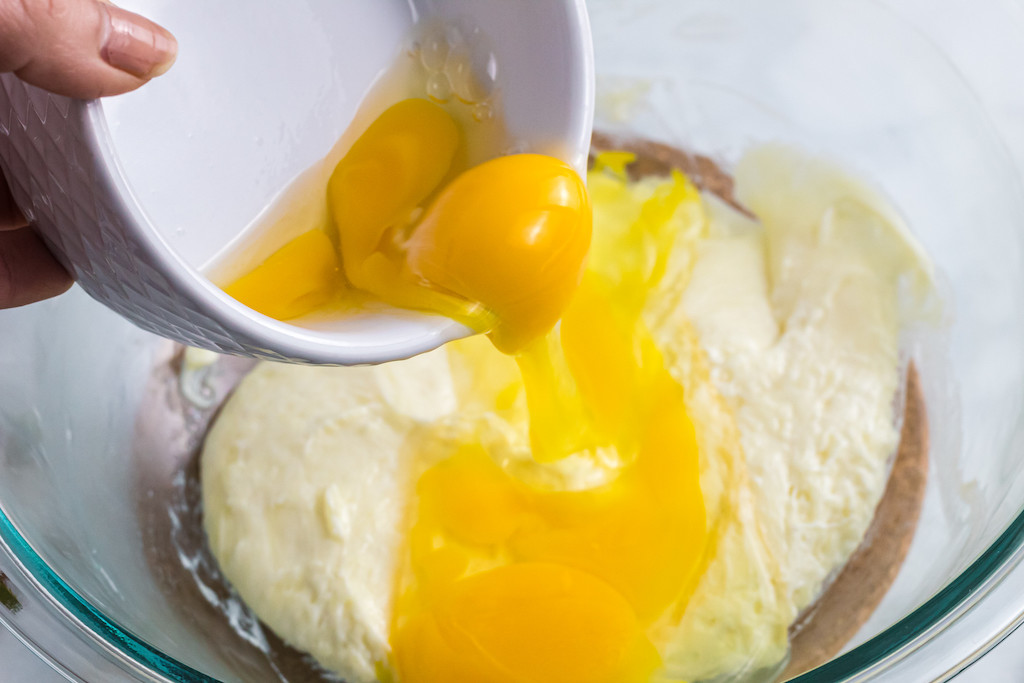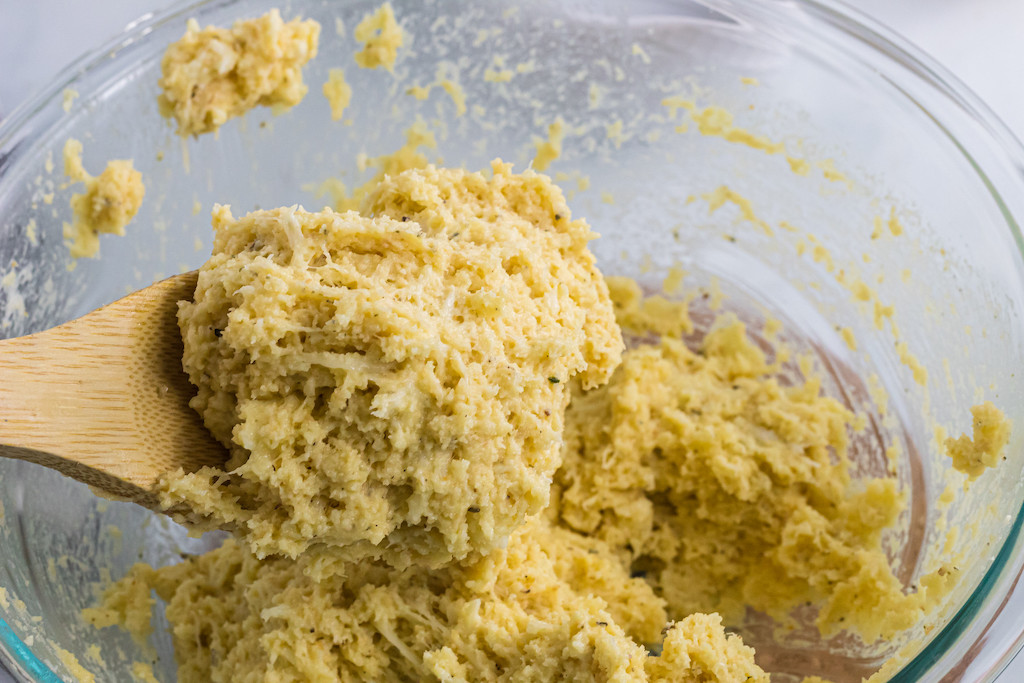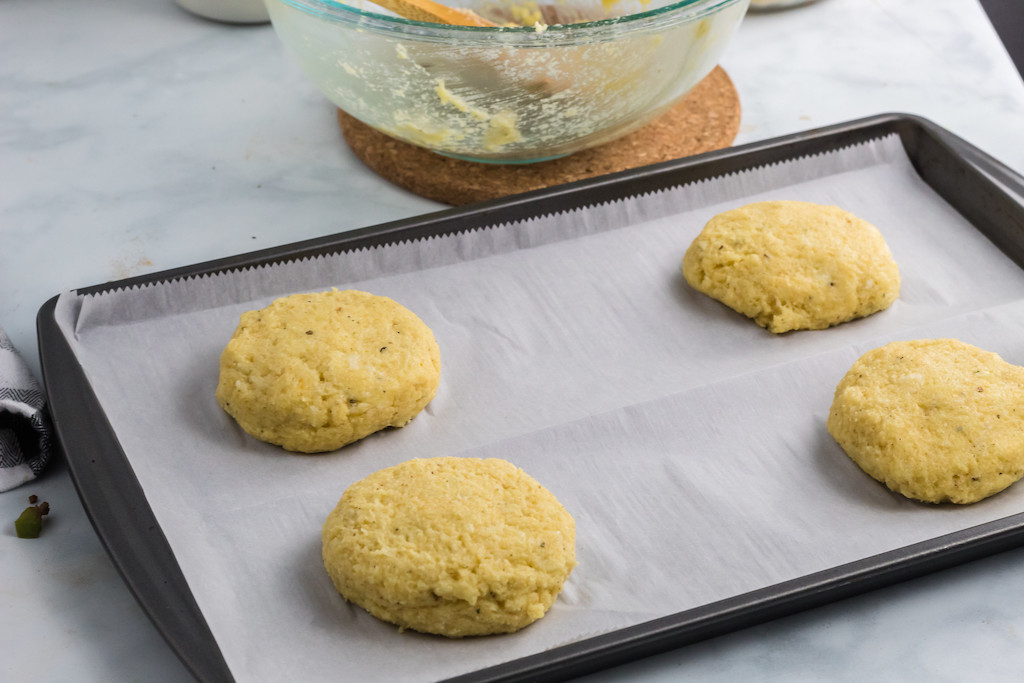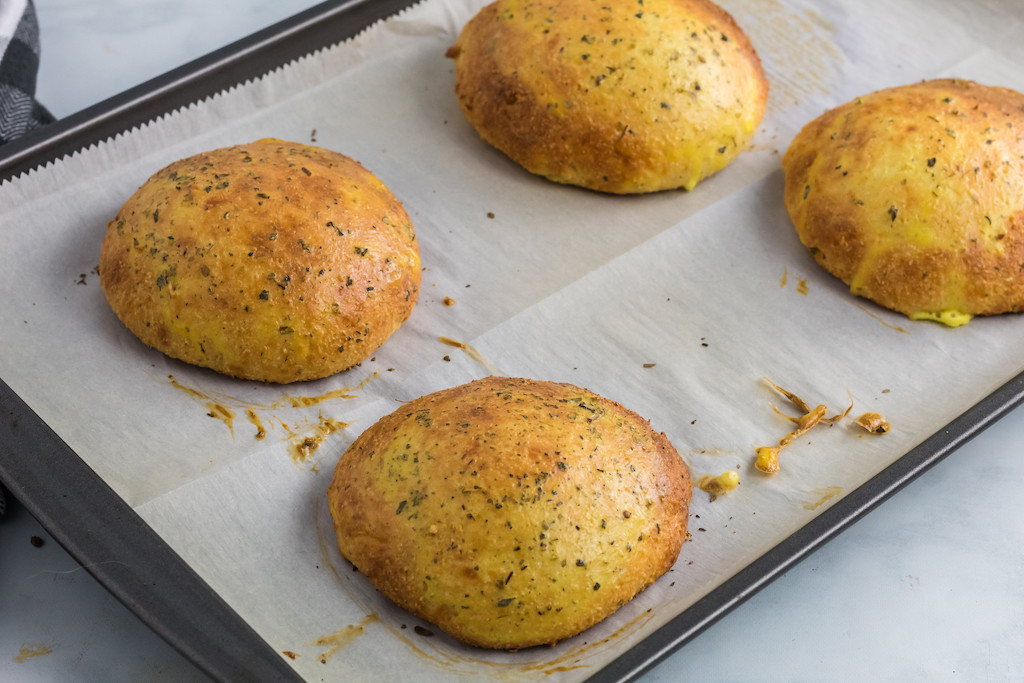 ---
yield: 4 SERVINGS
prep time: 10 MINUTES
cook time: 20 MINUTES
total time: 30 MINUTES
A delicious low carb bun with a crusty exterior and a soft, bready inside, perfect for burgers and sandwiches.
Ingredients
2 cups shredded mozzarella cheese
2 oz. cream cheese
3 eggs, room temperature (1 of the eggs for an egg wash)
1 1/2 cup almond flour
1 tablespoon baking powder
1 teaspoon Italian seasoning
1 teaspoon salt
Directions
1
Preheat oven to 400 degrees. Line baking sheet with parchment paper for easy cleanup.
2
In a large microwavable bowl, add mozzarella cheese and cream cheese. Melt in 20-second intervals and stir. This will take a total of 40 seconds.
3
Once you have stirred cheese together, add 2 room-temperature eggs, almond flour, baking powder, salt, and Italian seasoning. Stir to incorporate all ingredients together.
4
Divide into 4 sections and form hamburger-sized buns on the baking sheet. Wetting the hands slightly will help prevent sticking when shaping. Sprinkle extra Italian seasoning on top if desired.
5
Bake buns for 20 minutes. Halfway through baking, brush egg wash over the buns to get a nice golden texture. Once baked, remove from oven and let cool completely before slicing open.
Nutrition Information
Yield: 4 buns, Serving Size: 1 bun
Amount Per Serving: 497 Calories | 39g Fat | 10g Total Carbs | 5g Fiber | 30g Protein | 5g Net Carbs
---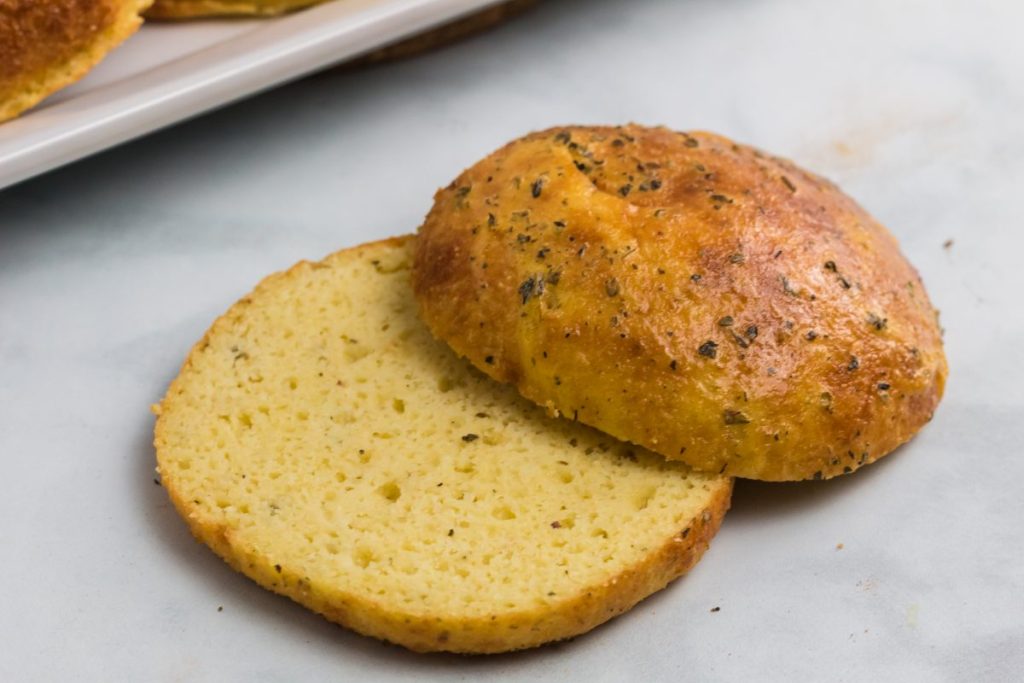 It's sandwich time!
The options are endless with keto buns! Try out our keto-friendly veggie burger, chicken salad, or even a slice of our bacon jalapeno cheeseburger casserole to fill the slices of these buns. You can also use them as a dipping bread for hearty keto chili or tomato basil soup!
---
Want more keto bread options? Try out these delicious keto biscuits!