The Best Buttery Garlic Keto Breadsticks Recipe
Love Italian dinner nights with the endless amounts of pasta and bread on the table? No worries! These incredible keto buttery garlic breadsticks have only 5% of the carbs of regular breadsticks! Yes, really. This means you can have that table full again for Italian night and enjoy delicious keto-friendly bread (and the kids won't even be able to tell the difference).
I'm so excited to share this recipe with you!
These simple breadsticks are perfect for any occasion – from busy weeknights to candlelit dinner parties.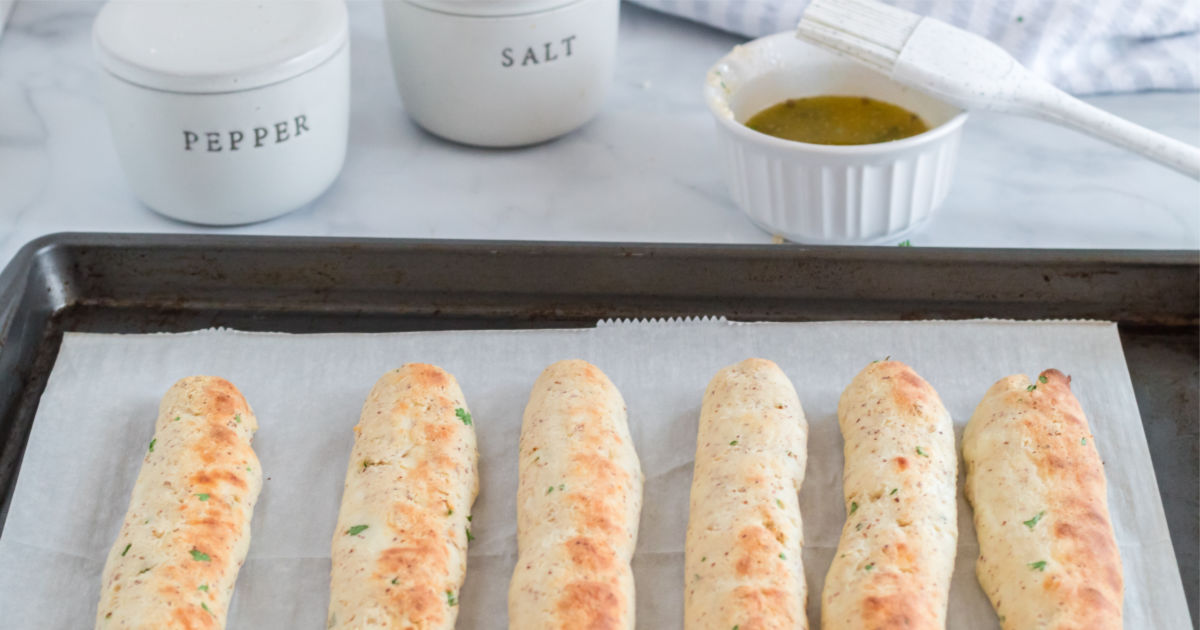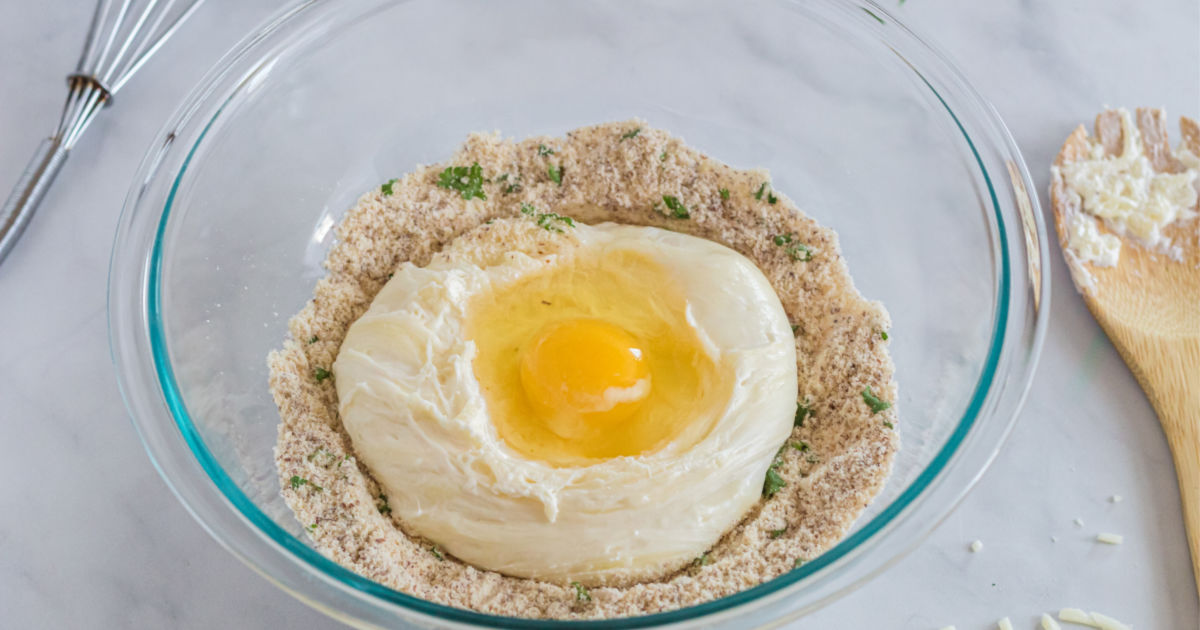 Hip Tips:
---
Enjoy this recipe with our Spaghetti Squash Casserole!

To avoid sticky dough, coat your hands in olive oil before mixing the dough. If the dough starts sticking, just add a little more olive oil to your hands.

Do not substitute almond and coconut flour out. I have made just almond flour breadsticks, and you can really taste the grittiness of the flour, so balancing it out with the coconut flour really gives it the perfect consistency and texture. With the coconut flour being absorbent, this will also soak up any moisture when baking.

Enjoy these while they're hot. Since cheese is an ingredient, once they have cooled, they will become hard. Warm them up in the microwave in a damp paper towel for a few seconds.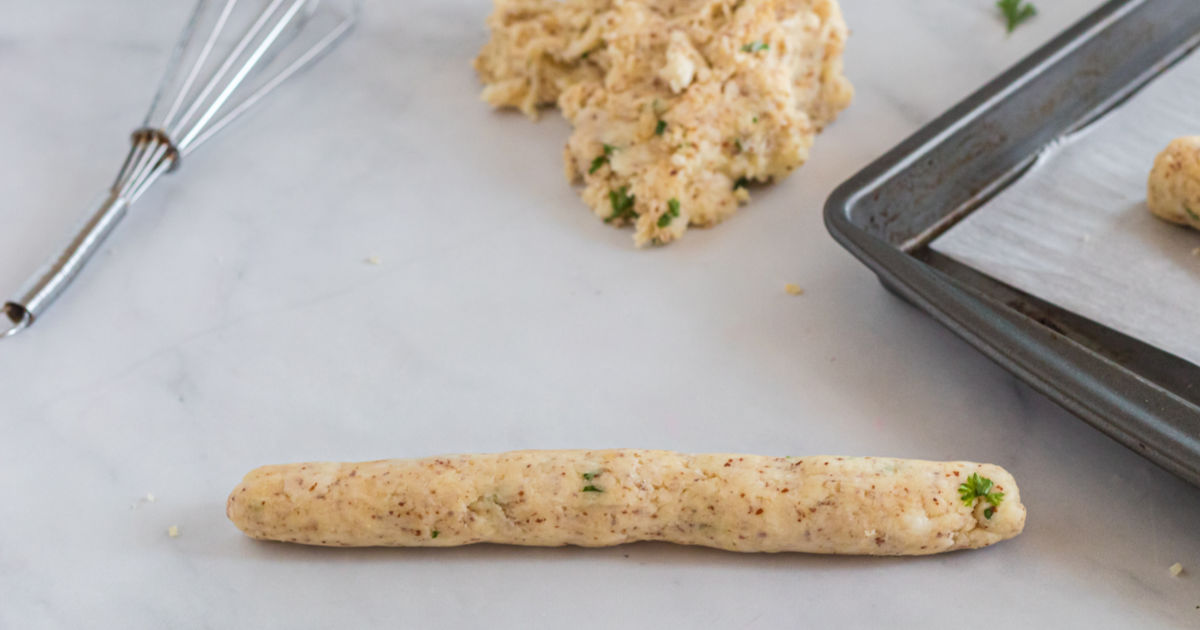 ---
Print
Keto Buttery Garlic Breadsticks
yield: 6 SERVINGS
prep time: 20 MINUTES
cook time: 12 MINUTES
total time: 32 MINUTES
Ingredients
2 cups mozzarella low moisture shredded cheese
3 tablespoons cream cheese
½ cup almond flour
⅓ cup coconut flour
1 teaspoon aluminum free baking powder
1 tablespoon garlic powder + 1 teaspoon for butter spread
1 teaspoon salt
1 egg
2 tablespoons freshly chopped parsley
2 tablespoons grass fed butter ( I use Kerrygold)
1 teaspoon oregano
Shredded parmesan cheese
Olive oil
Directions
1
Preheat oven to 400 degrees.
2
Add mozzarella cheese and cream cheese in a microwave safe bowl. Microwave cheese mixture for 20 seconds and stir. You will continue this process until the cheese is completely melted. I found that doing this 20 seconds at a time helps melt the cheese evenly instead of microwaving for a full minute.
3
Once cheese is melted (60 seconds total) mix with spoon to form a dough ball.
4
In a medium-size bowl, whisk together almond flour, coconut flour, garlic powder, parsley, baking powder, and salt.
5
Add cheese dough and egg to flour mixture and mix together with hands.
6
After dough is completely mixed together, divide the dough into 6 even pieces. Roll out each one to create a bread stick and place on cookie sheet.
7
Bake in the oven for 12 minutes.
8
While breadsticks are baking, you can make your butter spread topping.
9
Add 2 tablespoons of butter, oregano, 1 teaspoon of garlic powder, and a pinch of parsley to a small sauce bowl. Melt in microwave for 20 seconds.
10
Once breadsticks are done, brush with butter and enjoy.
Nutrition Information
Yield: 6, Serving Size: 1
Amount Per Serving: 145 Calories | 9.2g Fat | 7.9g Total Carbs | 4.6g Fiber | 5.9g Protein | 3.3g Net Carbs
---
Yum! These breadsticks are perfect – and I know I'll be making them for everything from pizza night to Game Day, too!
---
Check out our favorite keto pizza recipes and Game Day recipes!