Avocado Chicken Salad (with Bonus Keto Roll Recipe!)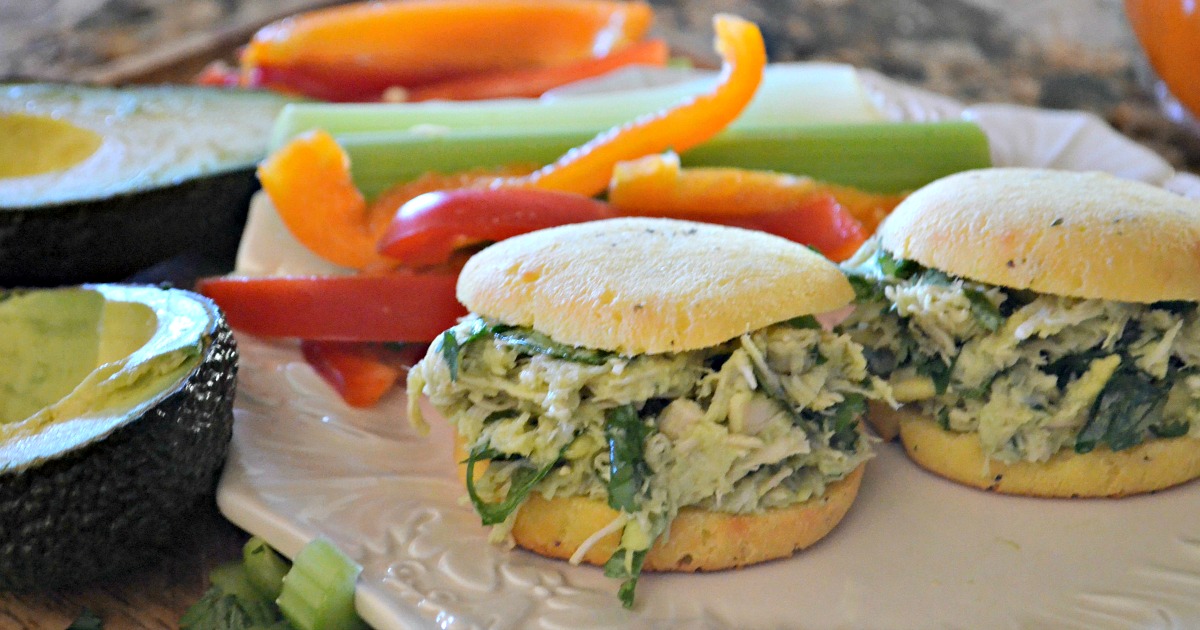 I love simple keto lunch ideas!
If you're avocado obsessed like me, this 4-ingredient Avocado Chicken Salad is a delicious and extremely easy idea. Served on top on Fat Head keto-friendly bread (recipe below), this might just become your most favorite low carb sandwich!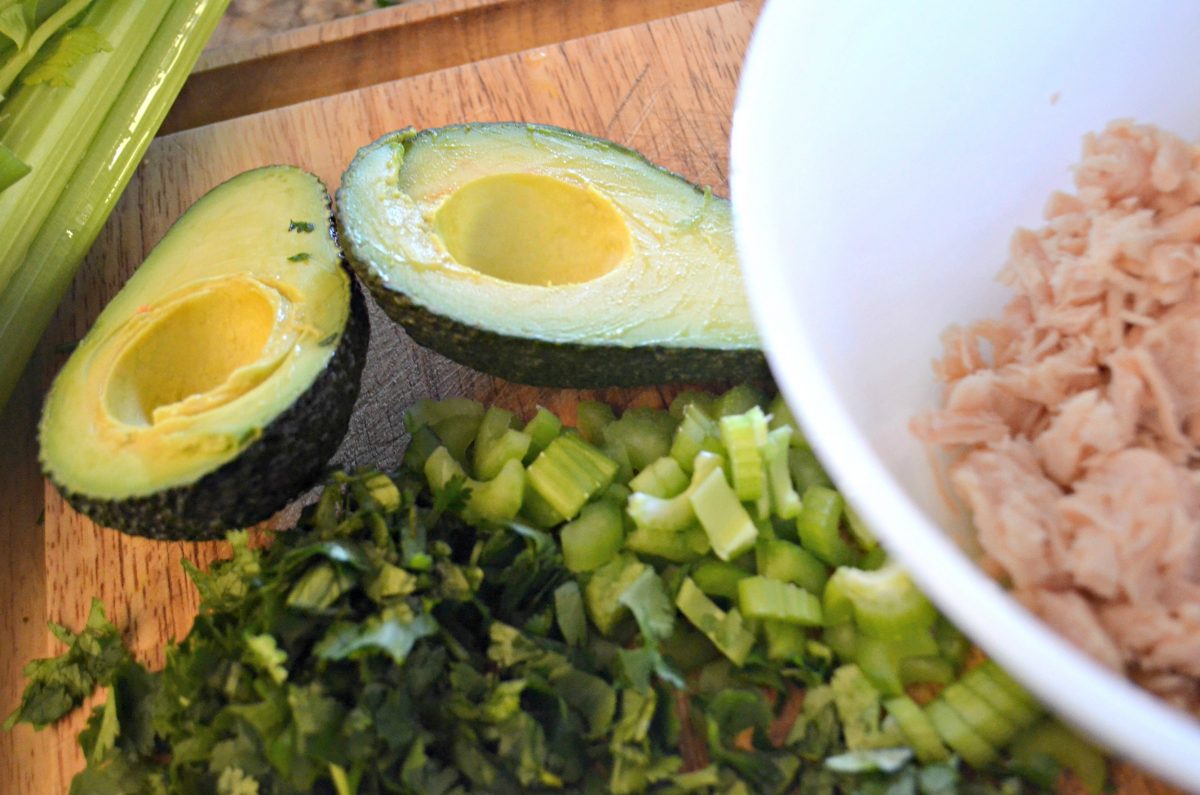 Hip Tip: Sometimes I use shredded rotisserie chicken to make this salad or canned chicken from the pantry for convenience. You can definitely season it however you'd like, throw in any additional add-ins that sound yummy, and change up the fresh herbs in case you're not a fan of cilantro.
---
Print
Avocado Chicken Salad Sandwich
yield: 4 SERVINGS
prep time: 10 MINUTES
cook time: 2 MINUTES
total time: 12 MINUTES
If you're an avocado fan then you're sure to love this chicken salad!
Ingredients
12.5 oz can shredded chicken or shredded rotisserie chicken
1 large ripe avocado
1/2 cup cilantro, chopped
1/2 cup celery, chopped
salt & pepper to taste
Directions
1
Add ingredients in a bowl and mash with a fork until well combined.
Nutrition Information
Yield: 4 servings, Serving Size: 1/4 portion prepared chicken salad
Amount Per Serving: 155 Calories | 7g Fat | 4g Total Carbs | 3g Fiber | 21g Protein | 1g Net Carbs
---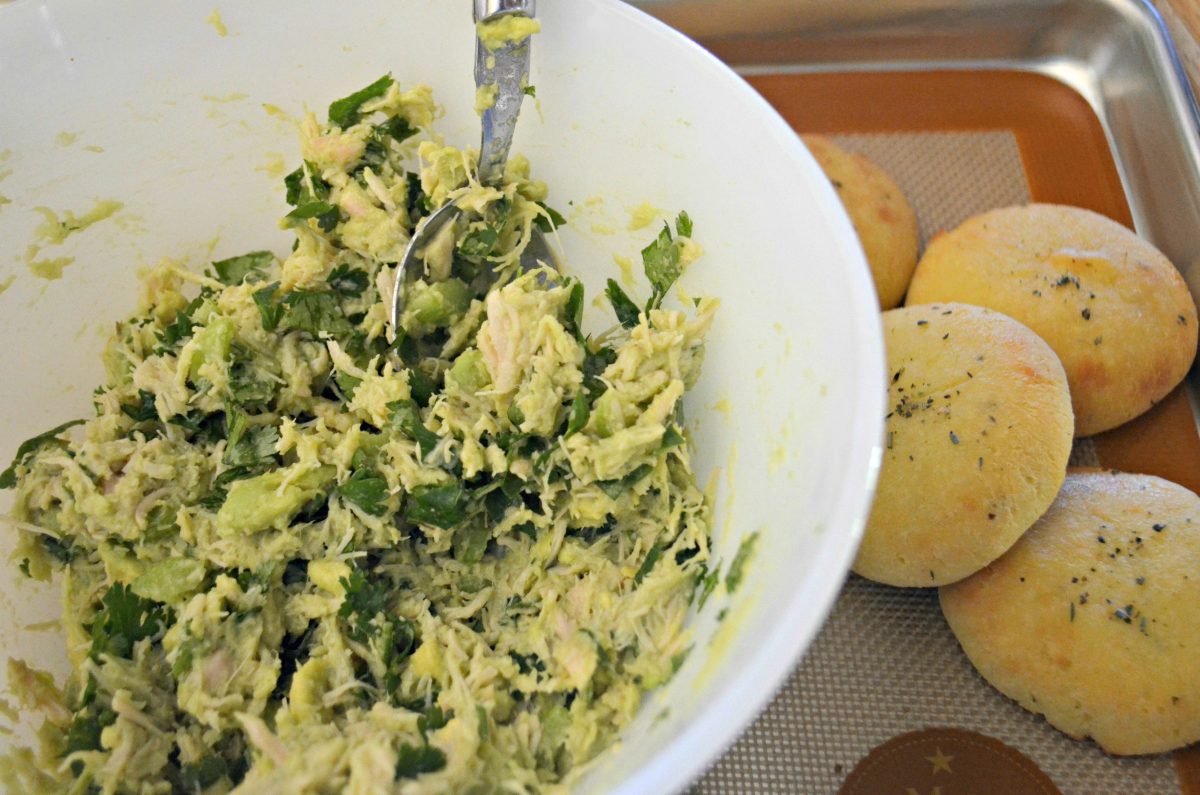 There are so many ways to serve this chicken salad according to your dietary needs, such as on top of celery, inside a bell pepper, or in lettuce wraps.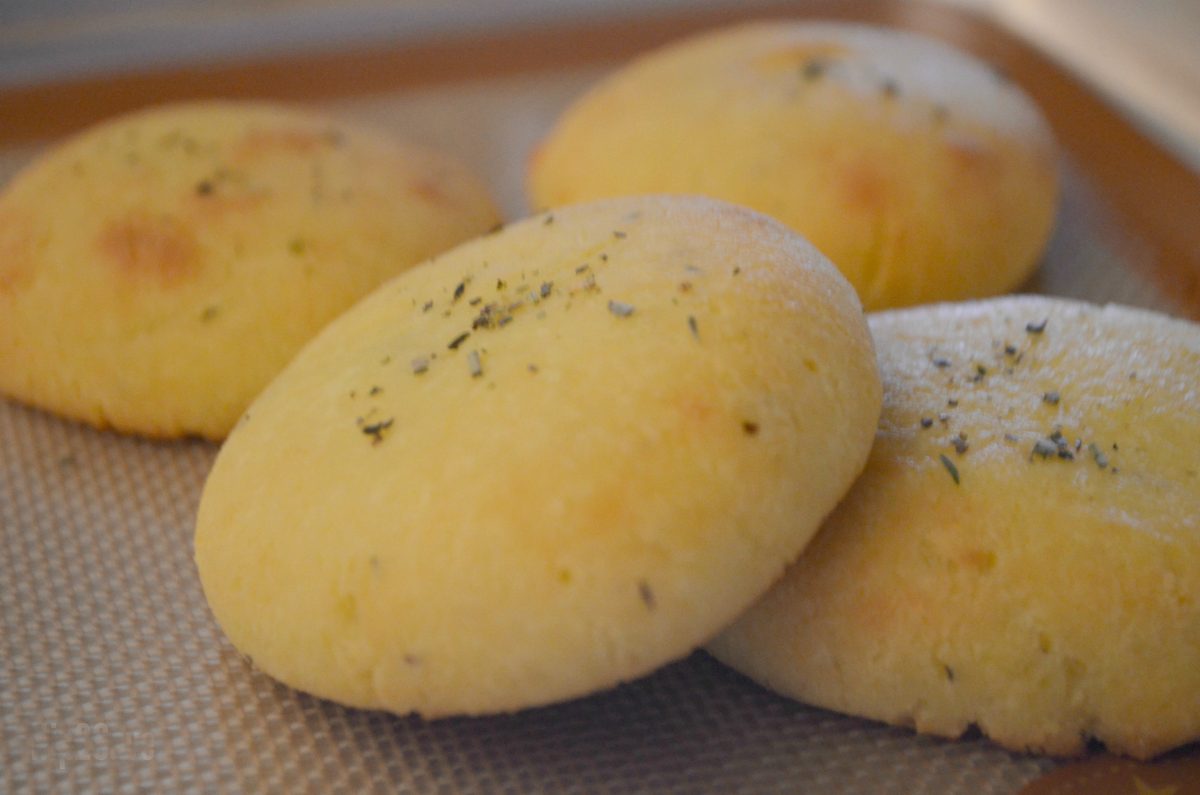 Here's a brilliant low-carb, keto-approved sandwich idea!

Make a batch of Fat Head dough, then divide the dough into fourths and roll into balls. Smash them down a little, and bake them on a parchment paper-covered pan for about 13-15 minutes at 400 degrees. Then serve as sandwiches! SO good.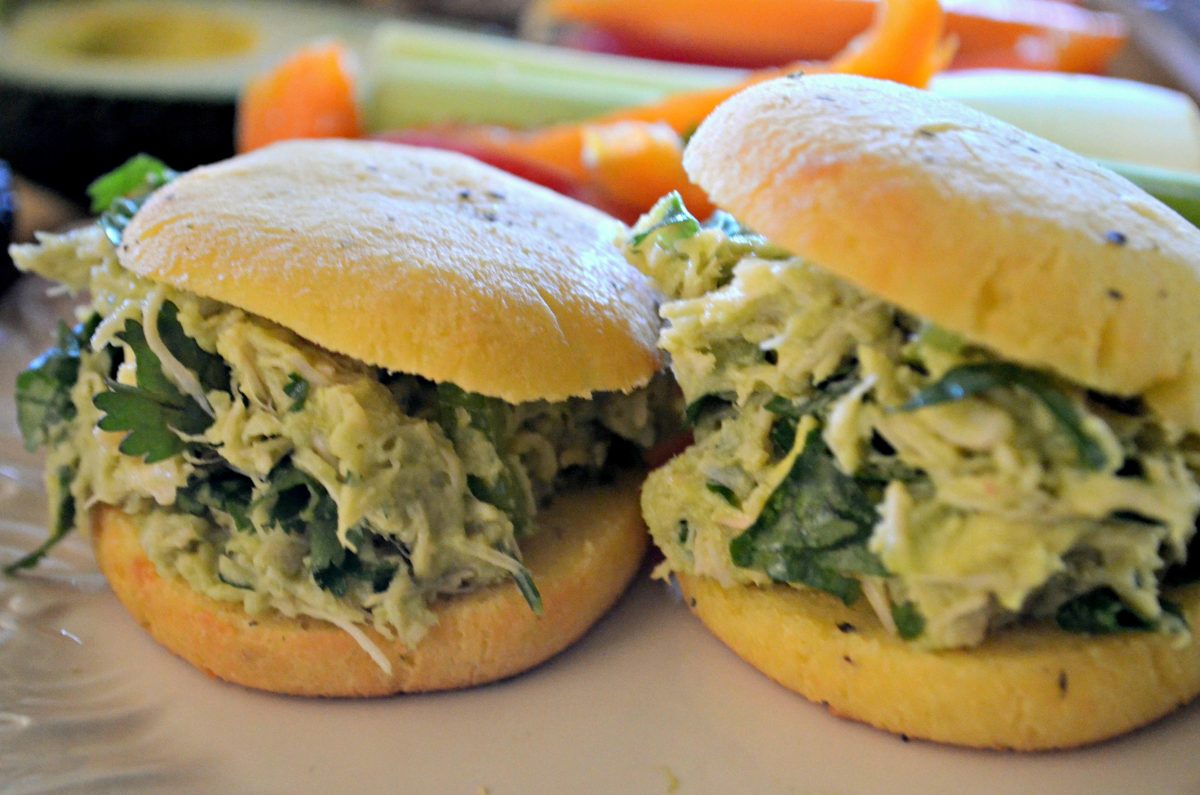 These sandwiches are SOOOOOO yummy!

My family is avocado obsessed! I love that you can serve this idea in so many different ways and each one is delicious! Such a simple and easy meal. Enjoy!
---