This Heart-Shaped Cheese is Available at ALDI – and it's Perfect for Valentine's Day!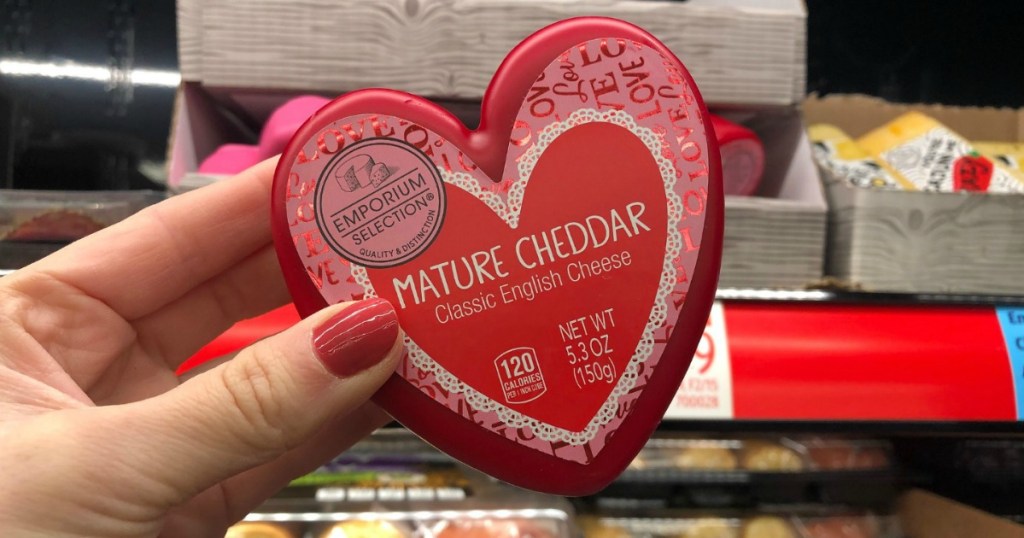 Here's a cheesy Valentine's Day gift idea!❤️🧀
Not sure what to get your keto sweetheart this Valentine's Day? Ditch the flowers and go with cheese!
For a very limited time, head to your local ALDI where you may be able to snag fun Valentine's Day Cheeses for just $3.99 each.
There will be three heart-shaped cheese varieties that you'll be able to choose from. These products are ALDI Finds, so they will only be available for a limited time.
Here's a sneak peek at the three seasonal varieties of cheese ALDI will have for you or your cheese-loving Valentine –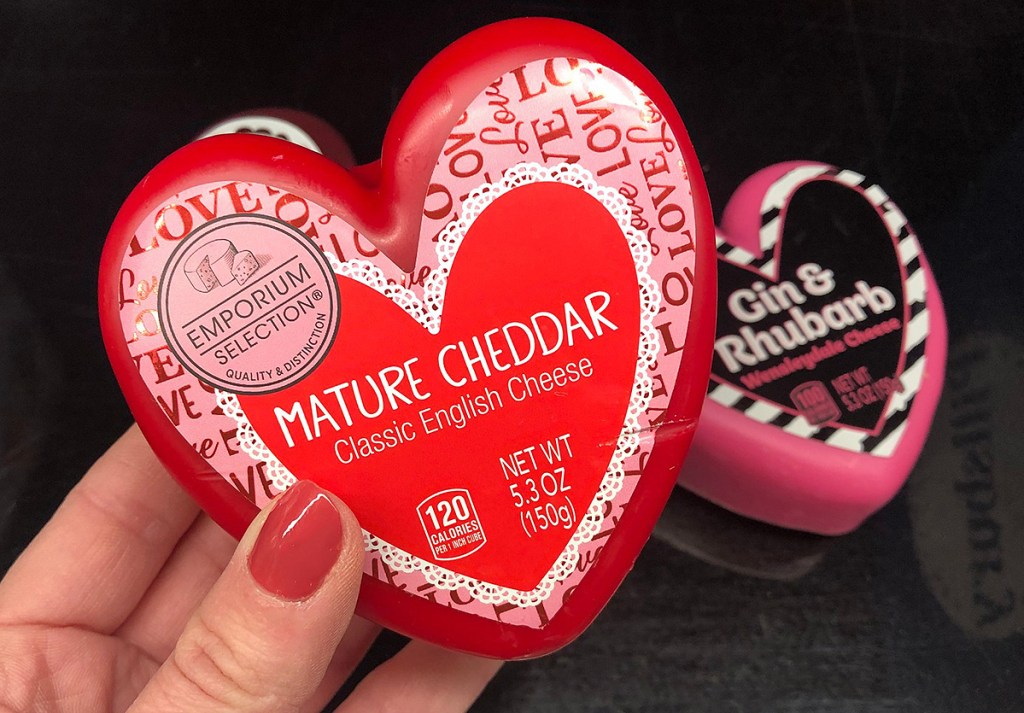 Mature Cheddar
This classic English cheddar cheese comes encased in a bright red wax, adding an extra touch of that Valentine's Day aesthetic.
---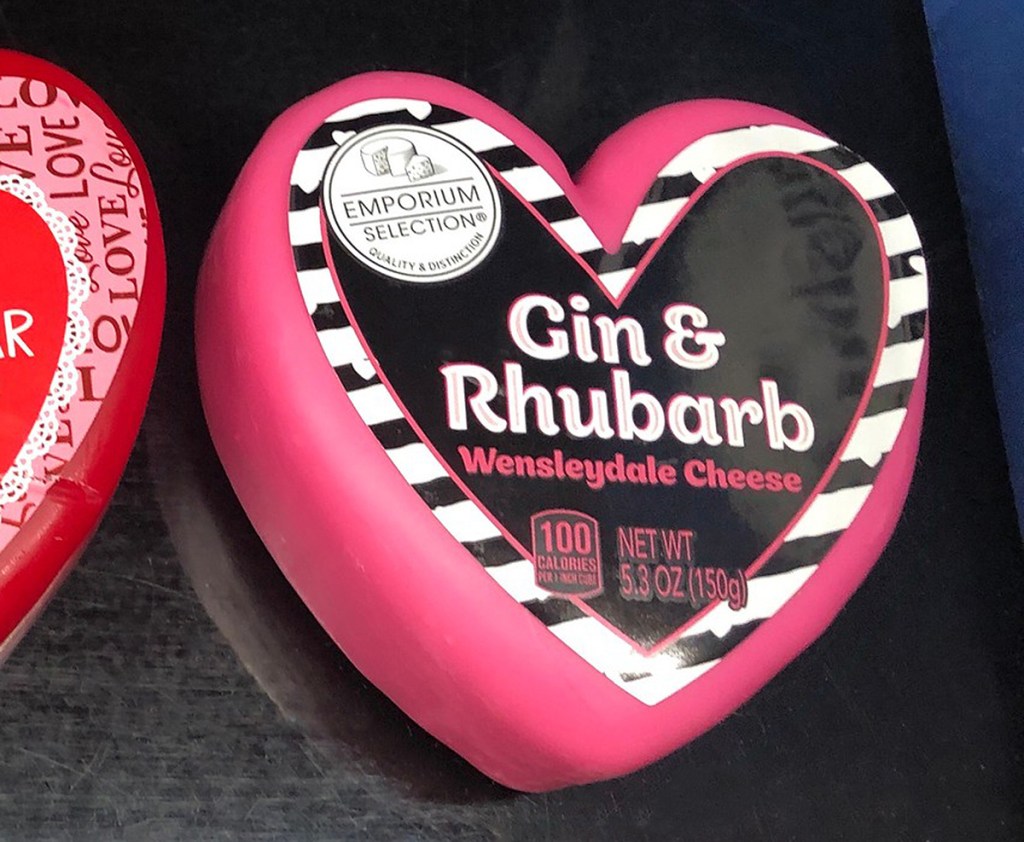 Wensleydale Cheese with Gin and Rhubarb
This Wensleydale cheese is new for 2020 and we can't wait to try the unique flavor combination of gin and rhubarb. This boozy cheese is sure to be the talk of your Valentine's Day charcuterie board!
---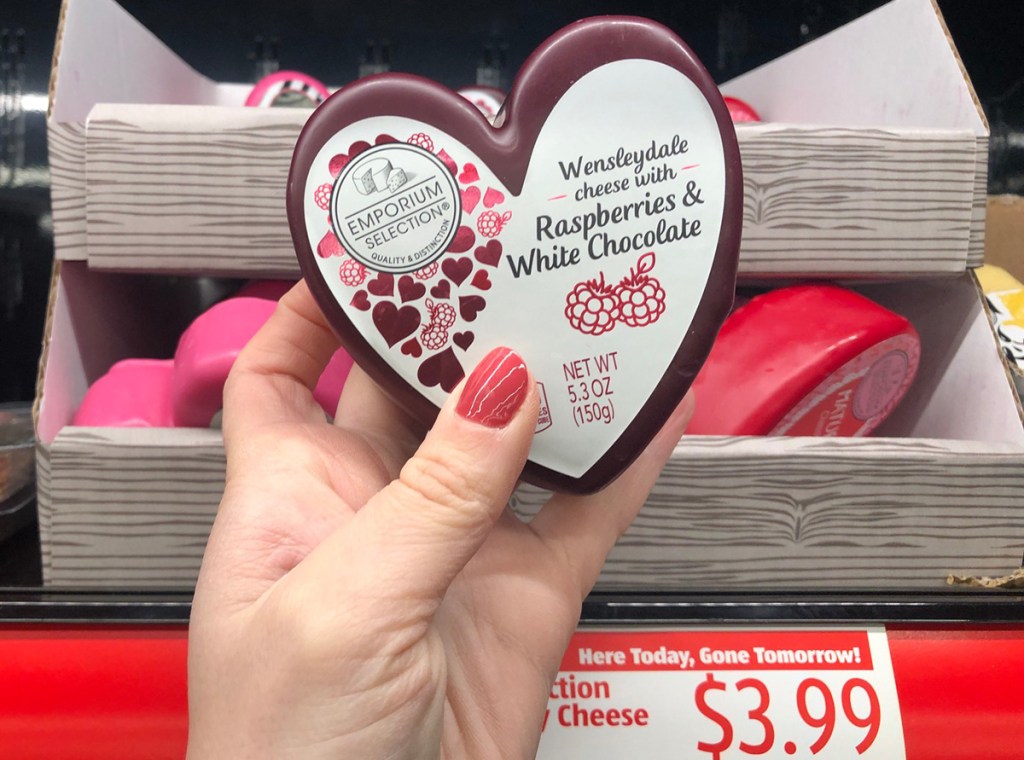 Wensleydale Cheese with Raspberries and White Chocolate
This balanced combo combines the classic Valentine's Day flavors of raspberries and white chocolate with the savory goodness of Wensleydale cheese. It's the perfect choice for your cheese-loving sweetheart's sweet tooth!
---

However, to keep things low-carb and keto-friendly, opt for the heart-shaped Happy Farms Preferred Mature Cheddar Classic English Cheese, which is wrapped with a classic red wax coating (similar to ALDI's Edam cheese). This limited-edition cheese would make such a cheesy gift for anyone doing keto!
---