Treat Your Keto Sweetie to a Valentine's Day Cheese Box From ALDI
Here's a cheesy Valentine's Day gift idea!❤️🧀
Not sure what to get your keto sweetheart this Valentine's Day? Ditch the flowers and go with cheese!
For a very limited time, head to your local ALDI where you may be able to snag fun Valentine's Day Cheese Boxes for just $4.99 each.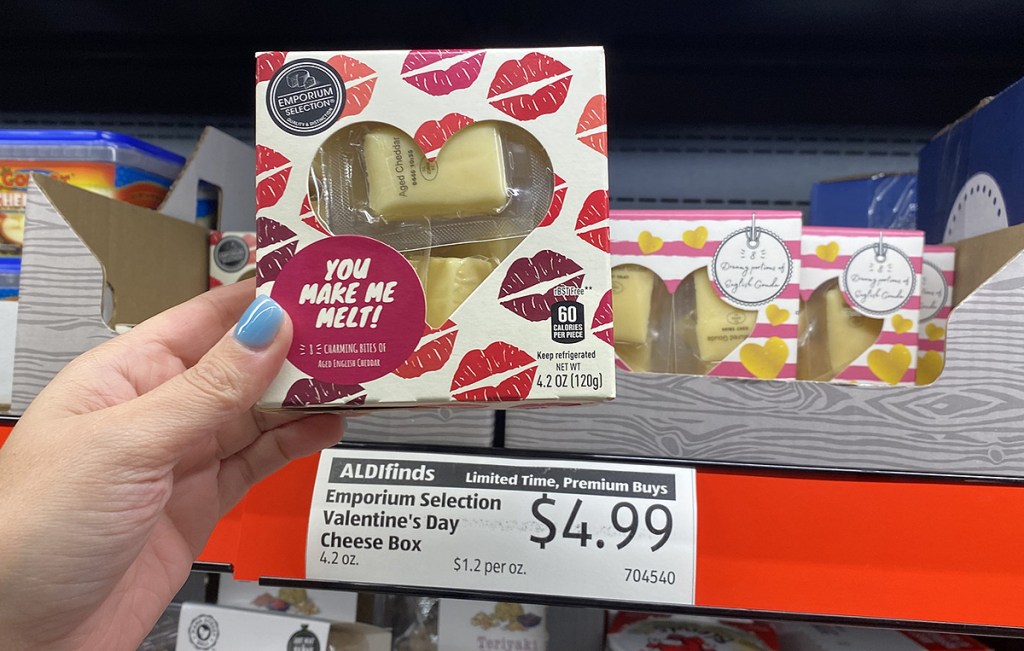 We heart this cheese!
Available in Aged White English Cheddar or Mature Gouda varieties, each box contains eight individually packaged, mini cheese bites. Both flavors feature a themed design so they'd look great in a Valentine's Day gift basket!
ALDI has so many great keto-friendly foods that you could grab for a gift basket including beef sticks, almonds, pork rinds, keto cookies, parm crisps, protein bars, and more. Yummo, now I'm getting hungry!
---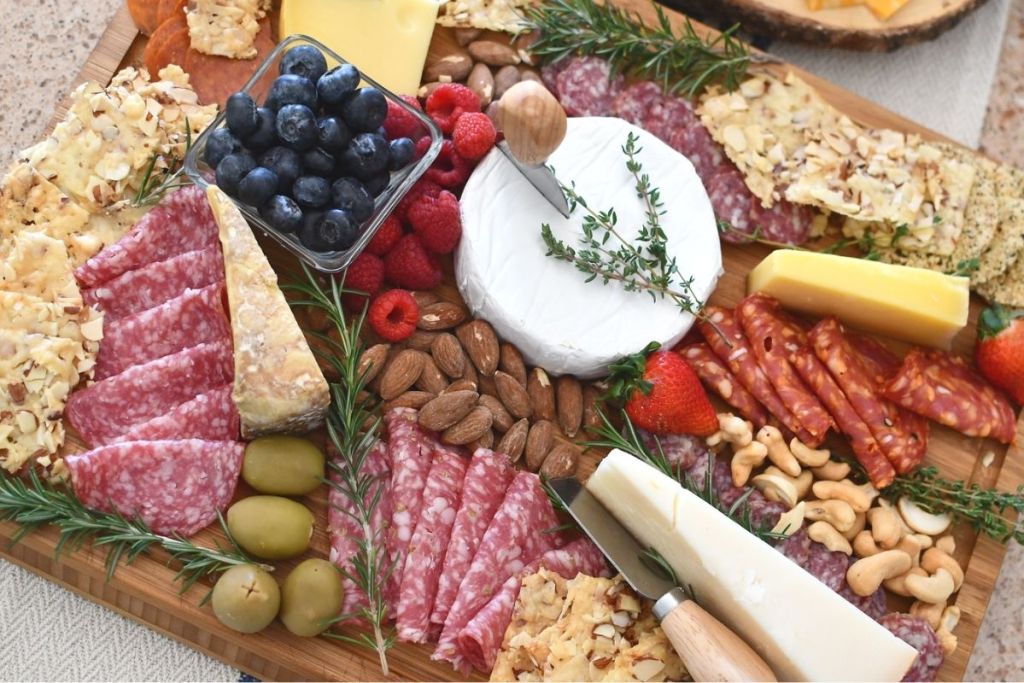 If you really want to go all out for your Valentine, then grab some of ALDI's specialty cheeses and make a delicious charcuterie board. These meat and cheese platters are super trendy right now, and for good reason! They are versatile and can be designed for every taste and budget, and are very simple to put together at home using odds and ends from the pantry and fridge.
---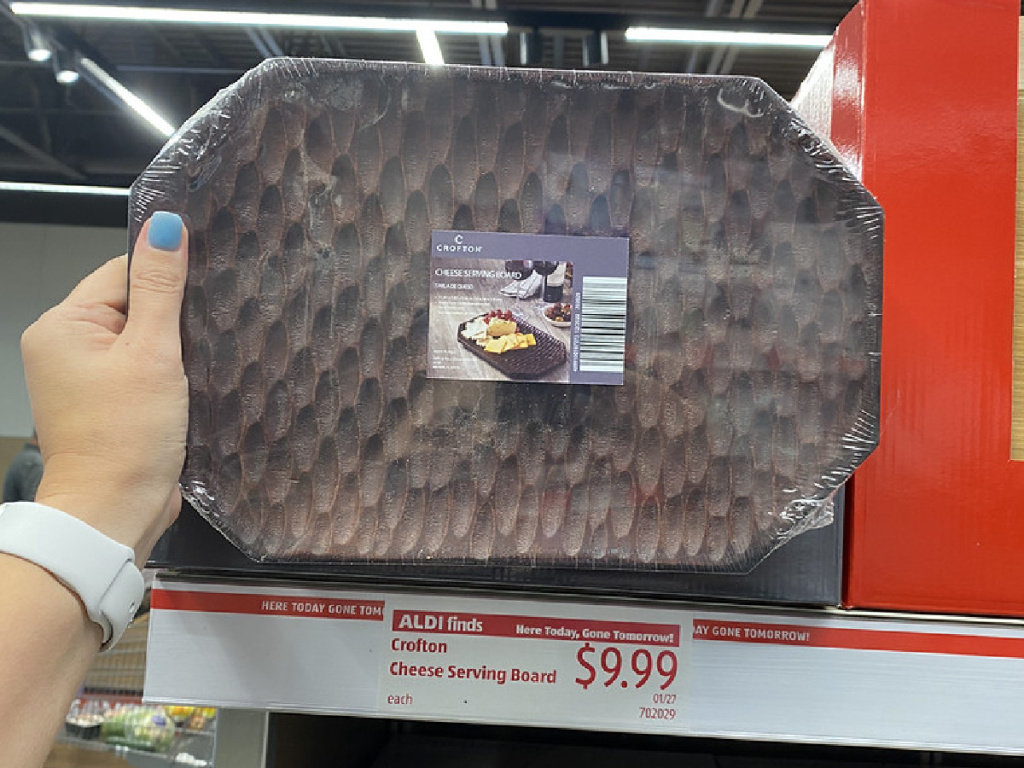 Serve up those yummy cheeses on this Crofton Cheese Serving Board available from ALDI for only $9.99! We spotted this board in both light and dark brown wood.
---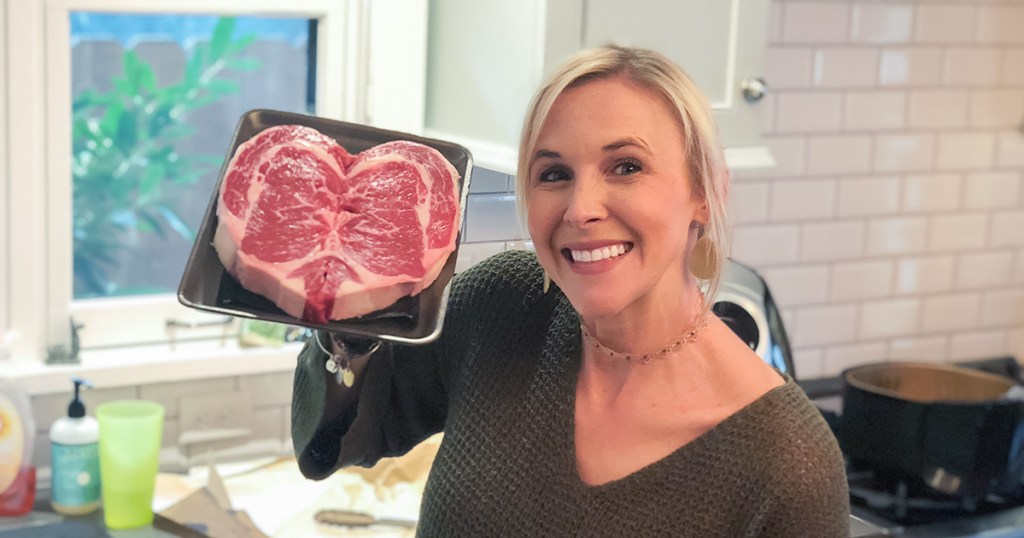 Looking for ideas for your Valentine's Day dinner?
We have so many amazing keto recipes that you can cook up for your sweetie that are not only delicious, they're totally low carb too! Here are a few of our favorite recipes that you are sure to enjoy:
---