How to Build an Epic Keto Appetizer: The Charcuterie Board (Meat & Cheese Platter)
Make your own keto charcuterie board with our meat and cheese suggestions.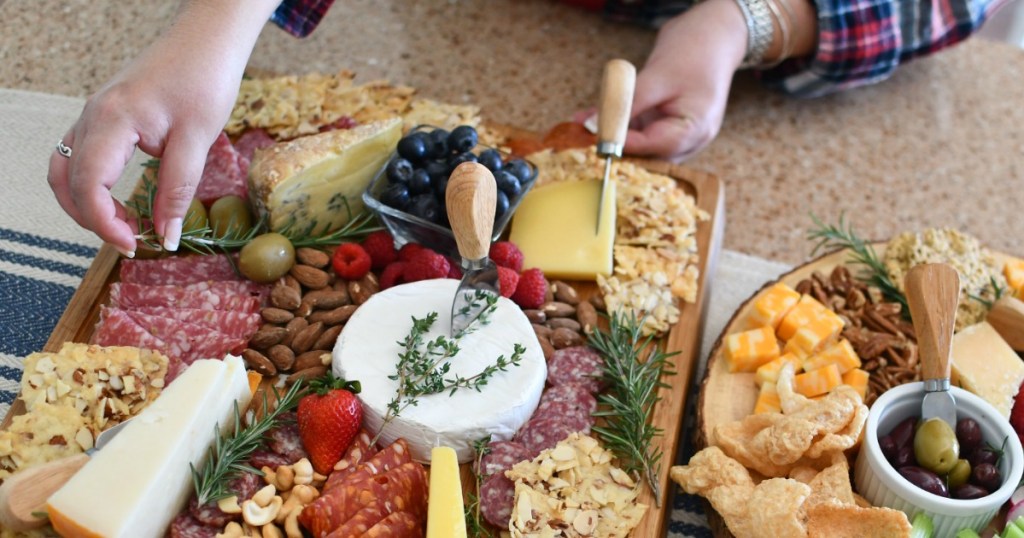 Need a keto appetizer that's a perfect all-occasion dish?
Try compiling a keto charcuterie board that includes a delicious selection of low-carb bites, all will love it! These meat and cheese platters are super trendy right now, and for good reason! They are versatile and can be designed for every taste and budget, and are very simple to put together at home using odds and ends from the pantry and fridge.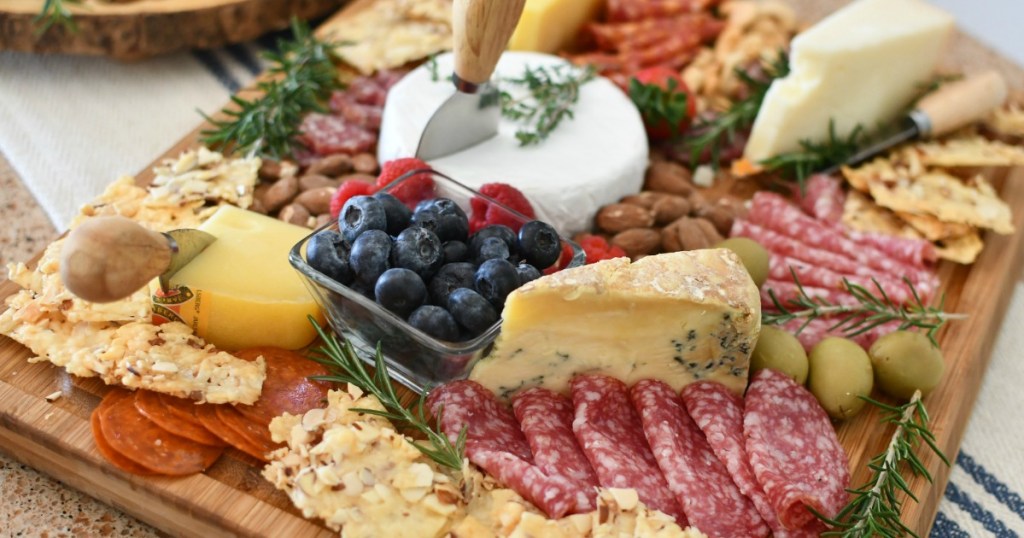 Charcuterie, pronounced "Shahr-Koo-Tuh-Ree" is a food prep style that involves curing and brining meats like salami, bacon, and ham. A charcuterie board usually refers to the tasty meat and cheese boards traditionally served alongside crackers, nuts, spreads, pickles, dried and fresh fruits, etc.
Intentionally picking keto-friendly foods to create a strictly low-carb version is fun and easy. This results in a beautiful Instagram-worthy keto spread in minutes, and will really treat your guests to a yummy choose-your-own culinary experience!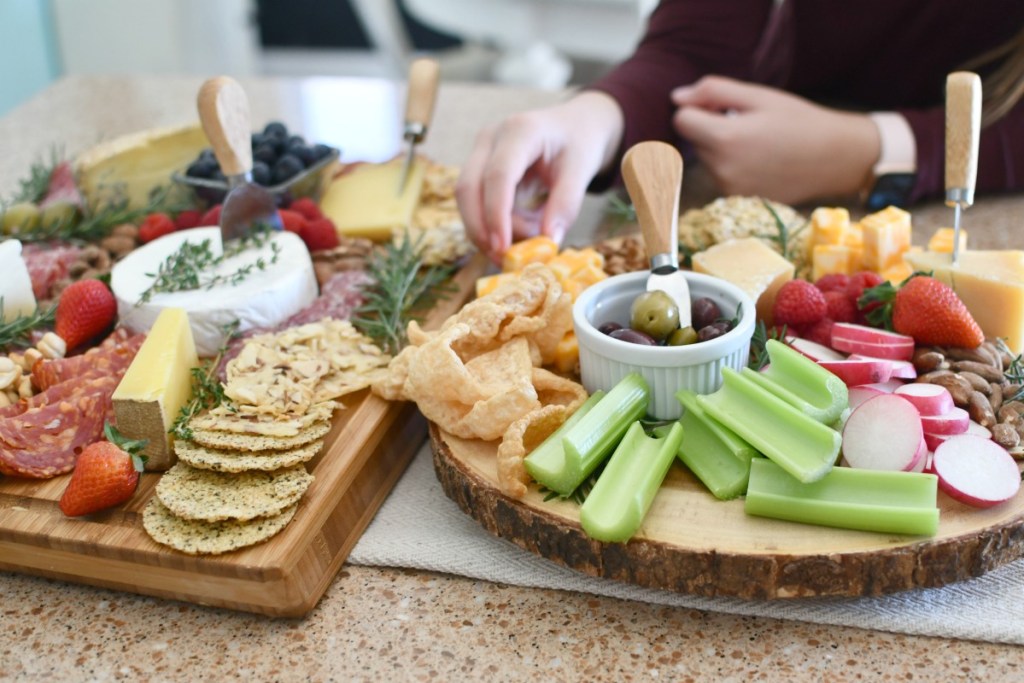 Step 1: Grab a cheese board or two, or a serving tray.
Large wooden cutting boards always make attractive displays, but other options can include slate boards, a large ceramic dish, or even a small sheet pan in a pinch will do. I've had a natural bark round board like this one for the last couple of years and love to use it for entertaining and serving hors d'oeuvres.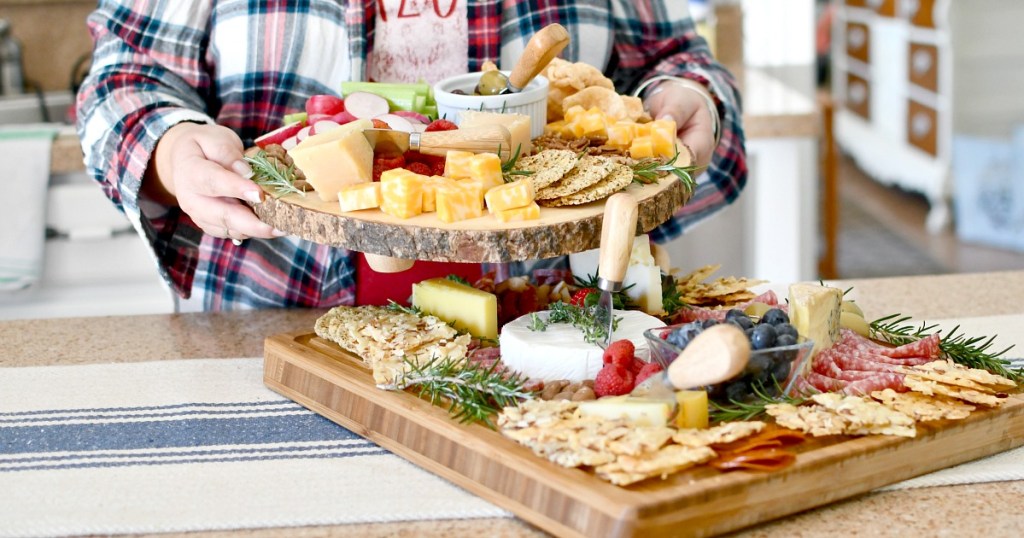 Side note: Love my pretty grain sack table runner? I bought it from Amazon and am super impressed with this nice quality canvas material!
Hip Tip: Your wood-cutting boards will last for many years if you take care of them. I use food grade mineral oil every once in a while if I notice they are drying out, and it keeps them looking new.
---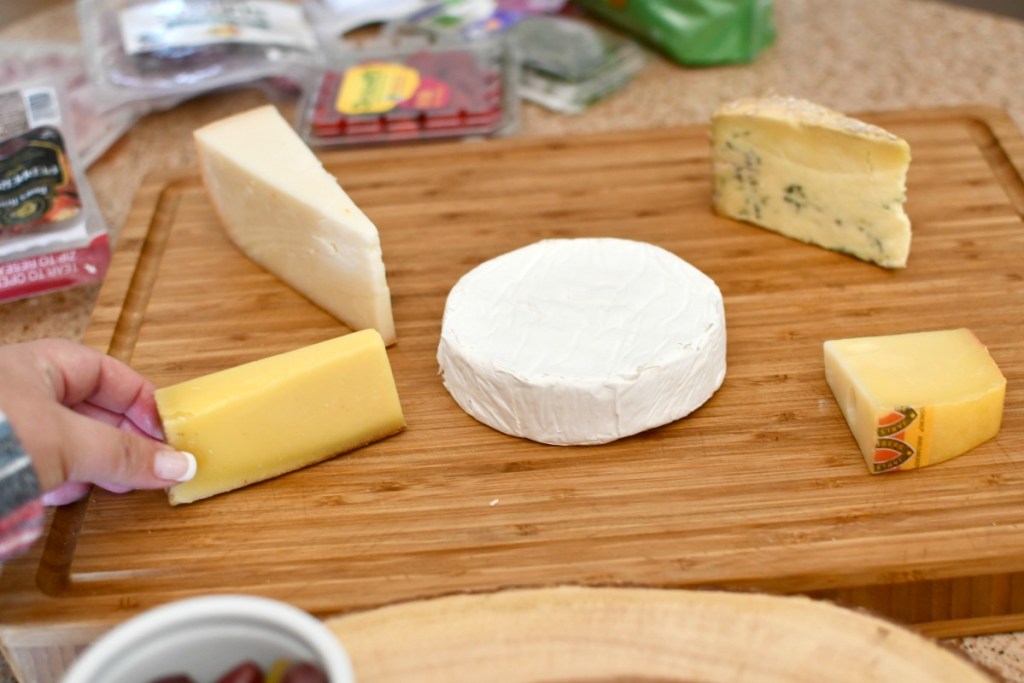 Step 2: Pick a few different kinds of cheese.
If possible, choose an array of hard and soft cheeses with a variety of tastes and textures on your keto charcuterie board. For best-tasting results, let the cheese sit out of the fridge for 30 minutes before serving.
Hard Cheeses: Parmigiano-Reggiano, Manchego, Pecorino Romano
Semisoft/Firm Cheeses: Cheddar, Gouda, Havarti, Fontina, Swiss
Soft Ripened Cheeses: Brie, Camembert
Fresh Creamy Cheeses: Goat Cheese, Ricotta, Cream Cheese
Don't feel like you have to spend a ton on pricey cheeses. Find some in your budget and then fill in your board with other less expensive items. Using favorites like a mild cheddar and pepper jack will always be yummy and affordable.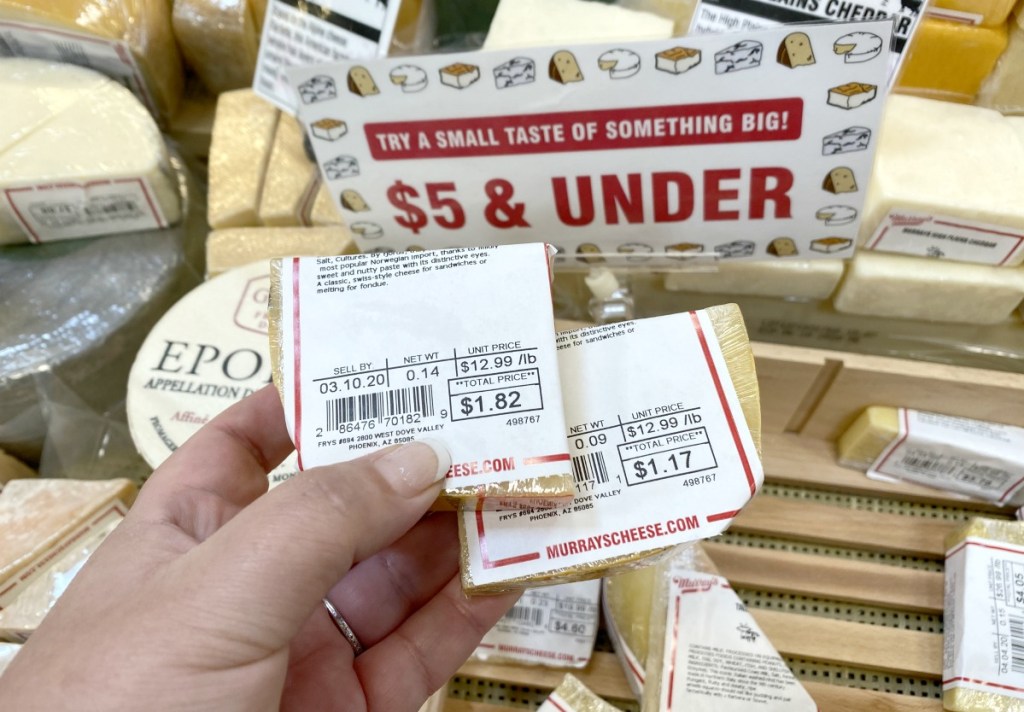 Hip Cheese Buying Tips:
If your store has a specialty cheese department, ask them to cut down larger pieces of cheese, so the price will be less, and they'll be a great size for tasting. My local Fry's (Kroger) store has a $5 or less bin for smaller pieces of cheese, and they also feature clearance selections sometimes too.
Many readers have reported that they love ALDI for its affordable specialty meat & cheese options!
Don't forget to also supply a few cheese knives for guests so they can easily enjoy all the cheese varieties.
---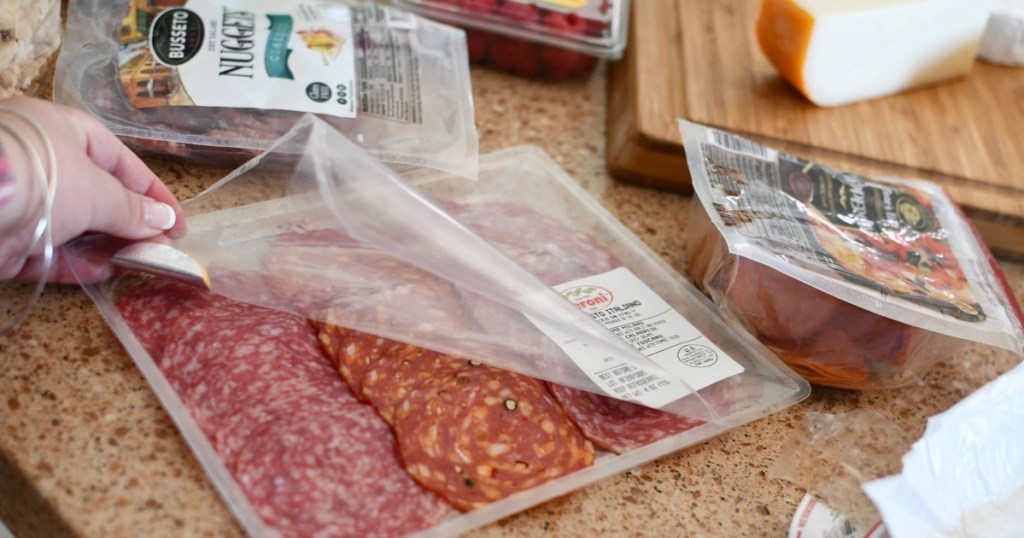 Step 3: Pick a couple of cured meats.
Add different types of pre-sliced salami, pepperoni, and prosciutto – all of which pair well with cheese! You can find a variety of choices from your deli in small portions if desired or in larger packages of sliced meats. I bought a sample pack at my grocery store that includes Genoa Salami, Sopressata, Italian Dry Salami, and Calabrese. Just avoid any meats that may have sugar added.
---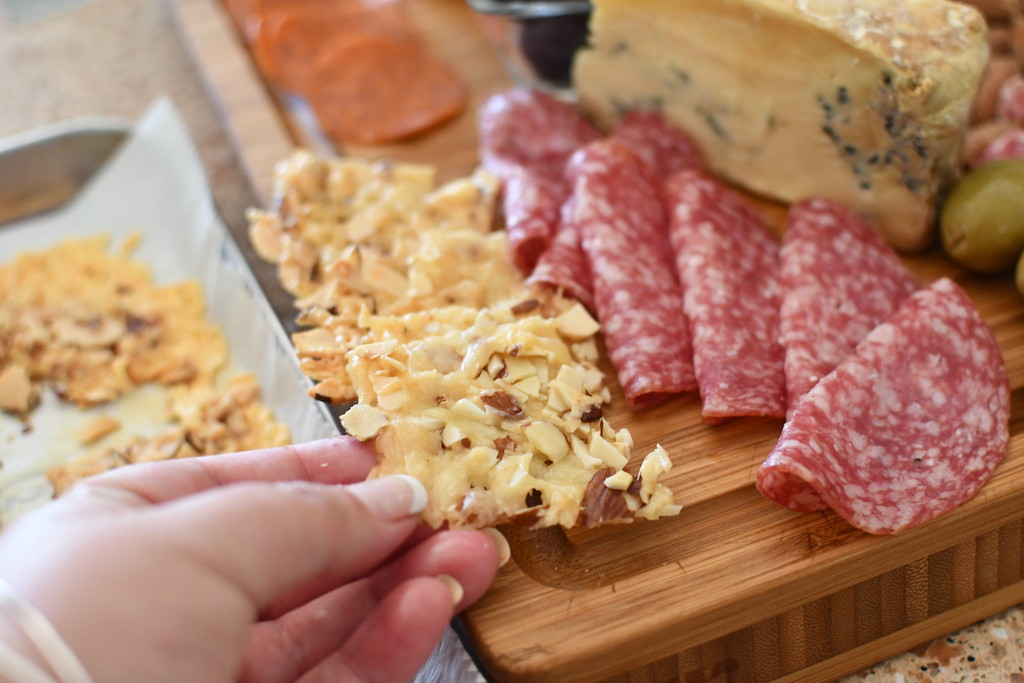 Step 4: Add some keto crackers and cracker alternatives.
You'll need a way to get all this yumminess to your mouth! Choose a nice selection of either store-bought or homemade keto-friendly almond parmesan crackers.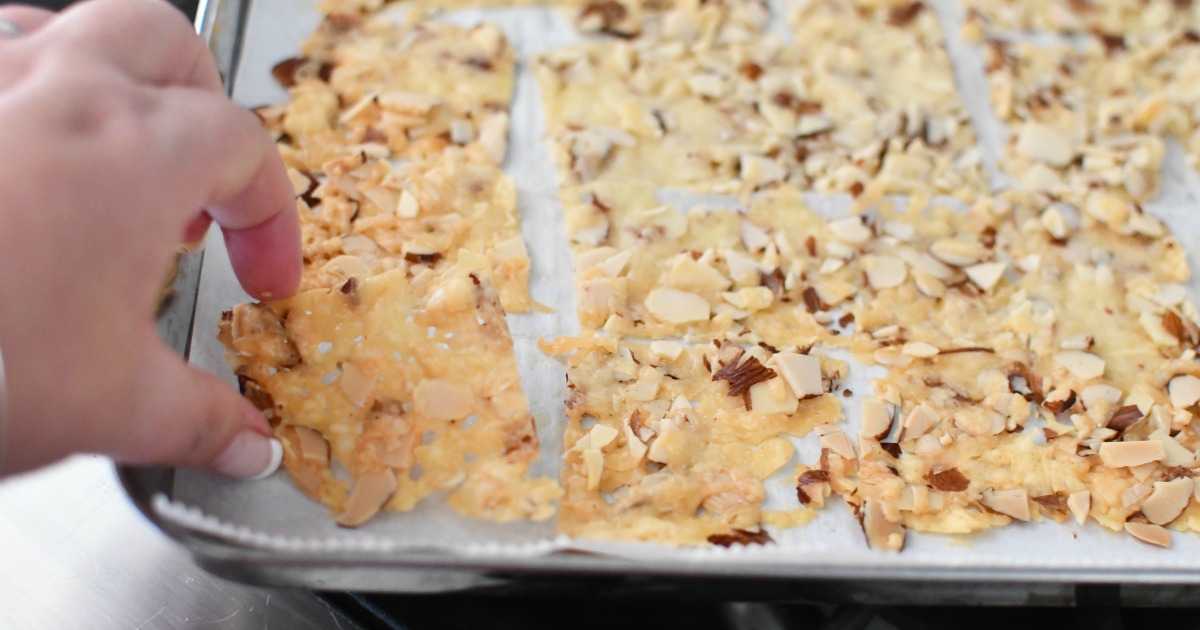 For this board, I made our 2 ingredient keto crackers recipe and they are AMAZING! This is such a great homemade keto cracker option for charcuterie boards! They turn out crunchy and so tasty.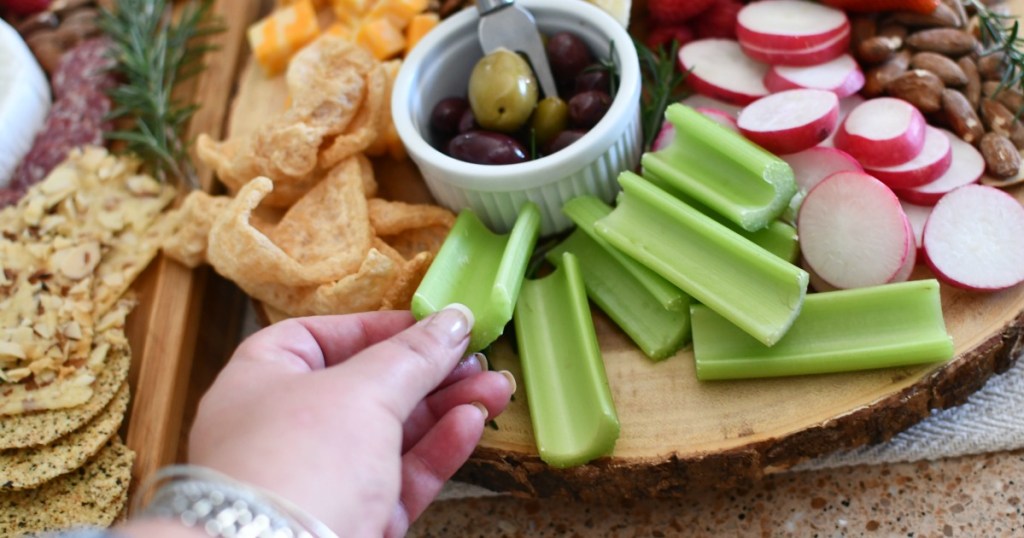 As another idea, consider adding pork rinds and crunchy veggies like jicama, radishes, and/or celery.
---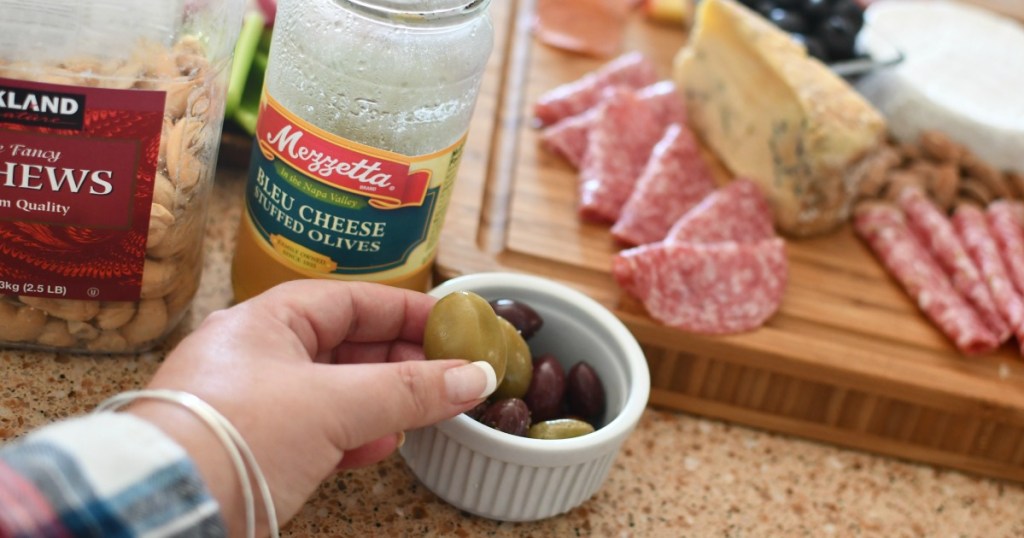 Step 5: Find your salty and sweet add-ins.
This is the fun part! Raid your fridge and pantry for some yummy keto add-ins like your favorite nuts, pickles, and olives! Make sure to grab some fresh seasonal items, too.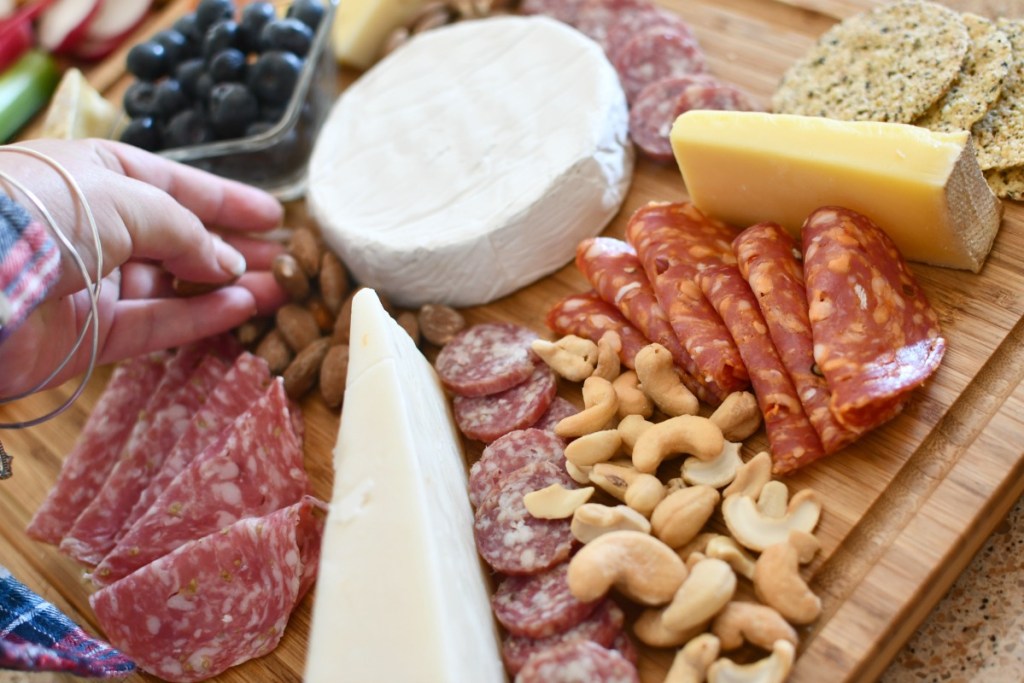 Some yummy ideas include:
Hip Tip: My grocery store has a wonderful selection of olives at the pay-per-pound antipasto bar that I utilize instead of buying multiple jars that may get expensive.
---
Step 6: Add some fresh garnish elements *optional
This step is completely optional but so pretty. Fill in any spots on your charcuterie board with fresh herbs or greenery from your yard. I happen to have a rosemary bush in my front yard, so I used pieces throughout my board. So fun!
---
Relax and share!
Honestly, it takes longer to take everything out of the fridge (and packaging) than it does to create a charcuterie board. It's so simple! I estimate it only took me maybe 15 minutes to prepare everything!
I love that you can completely customize this and build it to your taste. Welcome your friends and family with this delicious board of snacks, or consider taking one to a potluck. I guarantee everyone will LOVE it, and not even realize everything on the board is keto-friendly!
---
Build an easy keto snack-based dinner your family will LOVE!