Keto Meal Plan: 5 Nights of Easy Keto One Pot/Pan Dinners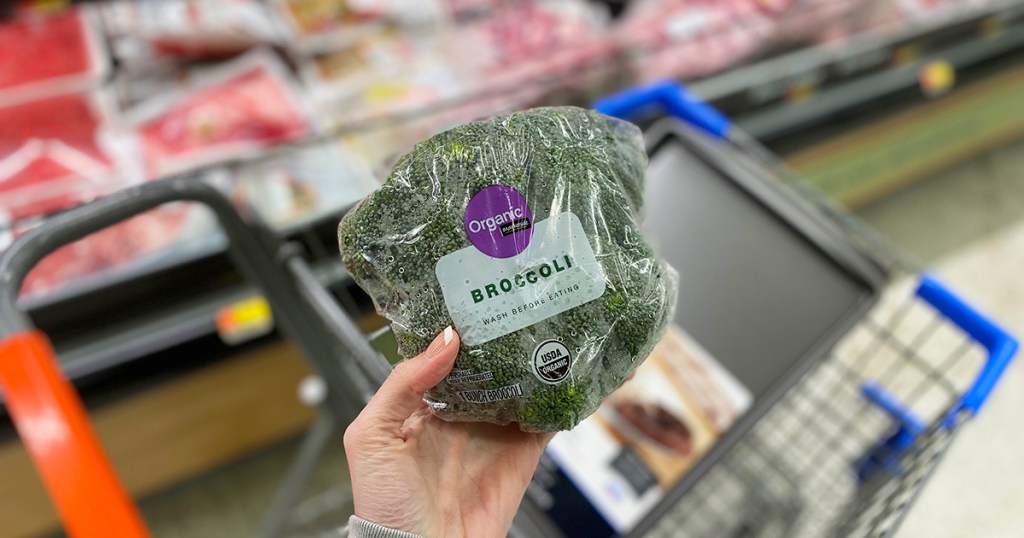 Love easy meal plan ideas with a minimal amount of dishes to clean afterward?
Our Week 4 meal plan for the 30-Day Keto Challenge is focused on simple one pot or pan keto dinner ideas to keep you on track. These recipes not only taste delicious, but they also don't require a ton of dishes to wash afterward, because we all know that's the most UNFUN part of cooking.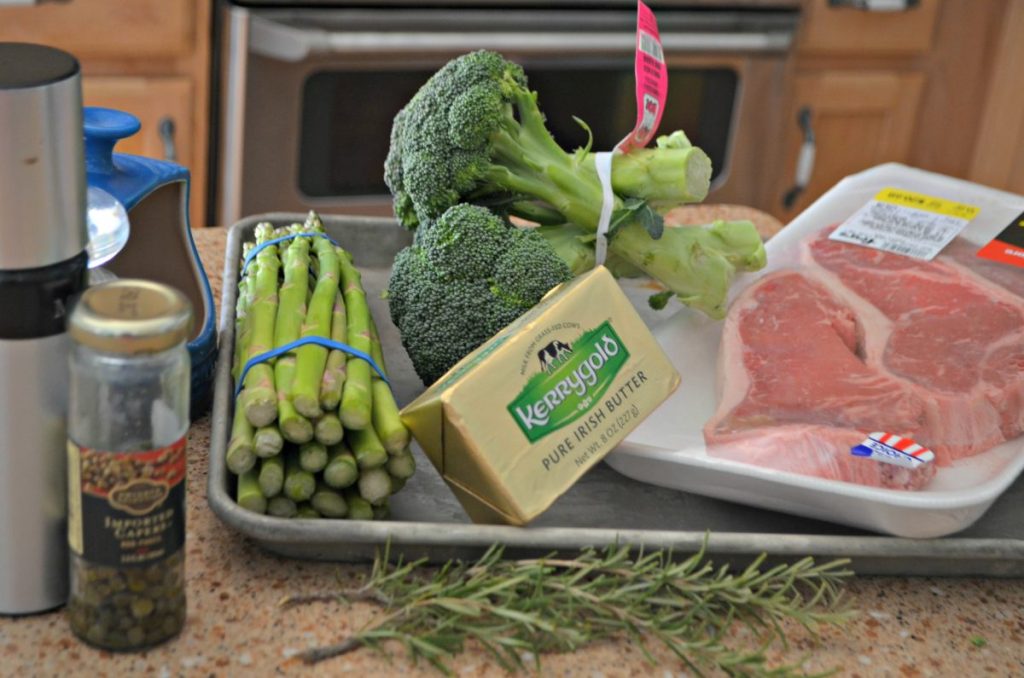 We've even included a FREE printable grocery list for our keto meal plan that you can take with you to the store. Or, if you're like me and love shopping for groceries in your pajamas, you can click through the links on our grocery list here and add all of the ingredients to your Walmart Grocery cart for a quick and easy pickup.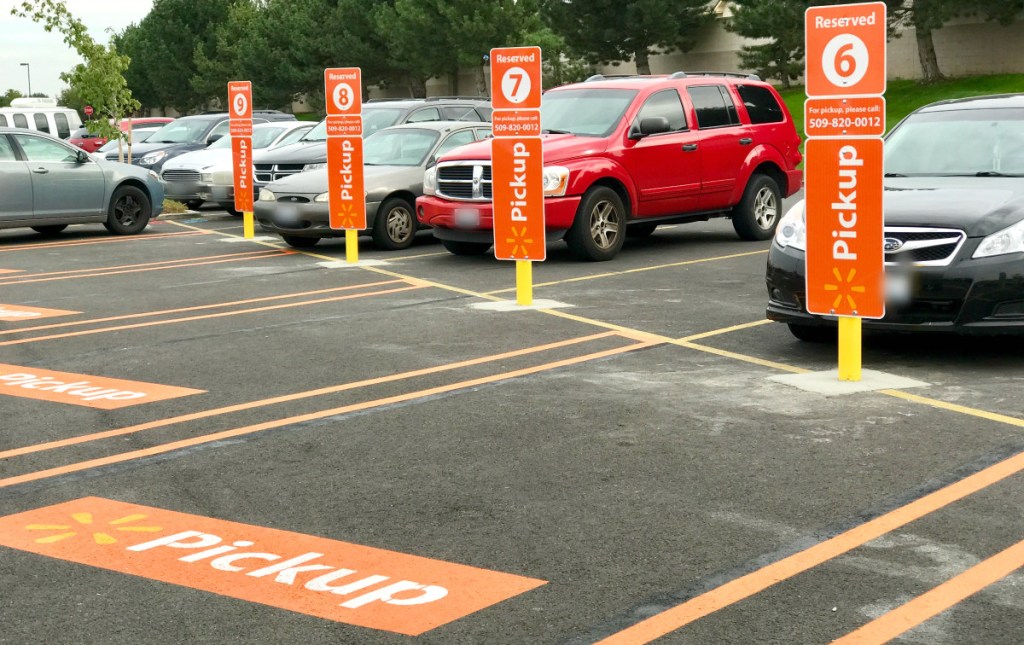 Not familiar with Walmart Grocery Pickup? Check out why we love using this grocery pickup service over on our sister-site, Hip2Save, and be sure to take advantage of their current promo codes:
---
Here are our five easy one pot/pan keto dinner recipes: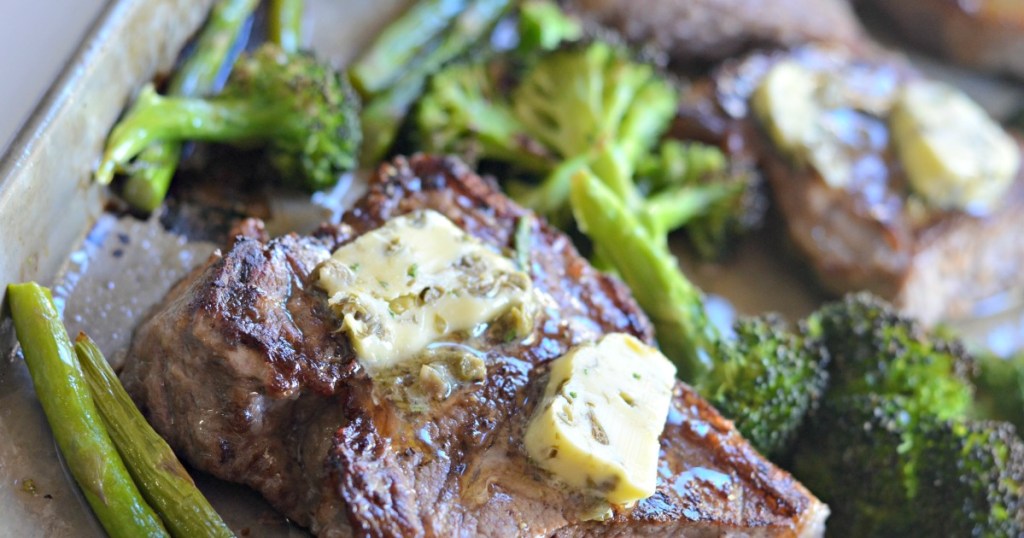 Prep Time: 15 minutes | Cook Time: 10 minutes | Serves: 6
Sheet pan meals are convenient and quick to bake and serve up dinner on busy evenings – and this keto steak and veggies version turns out DELICIOUS every time!
It features an incredible seasoned butter with chopped capers, fresh rosemary, and garlic, that's an extra step- but so worth it. In a pinch, you can purchase garlic butter from the store and use it instead!
INGREDIENTS:
For Rosemary Caper Butter:
For Sheet Pan Meal:
---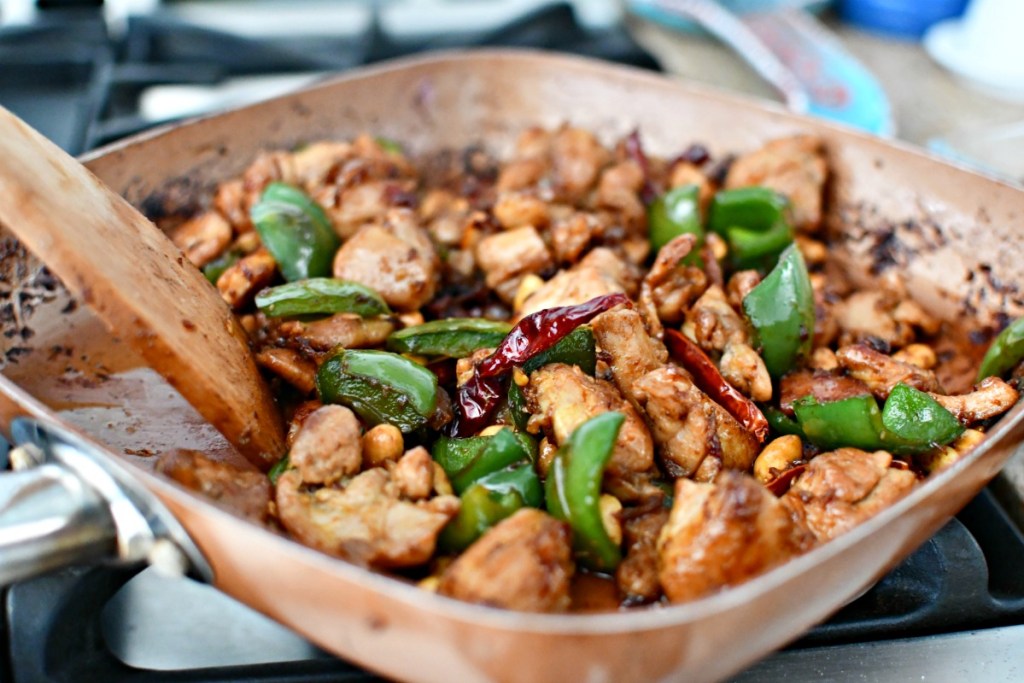 Prep Time: 10 minutes | Cook Time: 20 minutes | Serves: 4
If you miss eating this delicious Chinese dish at P.F Chang's, listen up! It's actually super easy to make a low-carb, keto version at home, and it's bursting with the same garlic, ginger, and spicy flavors we all love, but in an easy skillet meal!
INGREDIENTS:
For the Sauce:
For the Stir Fry:
---

Prep Time: 20 minutes | Cook Time: 20 minutes | Serves: 6
This crowd favorite soup features Italian sausage, kale, and cauliflower instead of potatoes as a smart keto swap. The broth is delicious and the entire meal is comforting and yummy.
INGREDIENTS:
---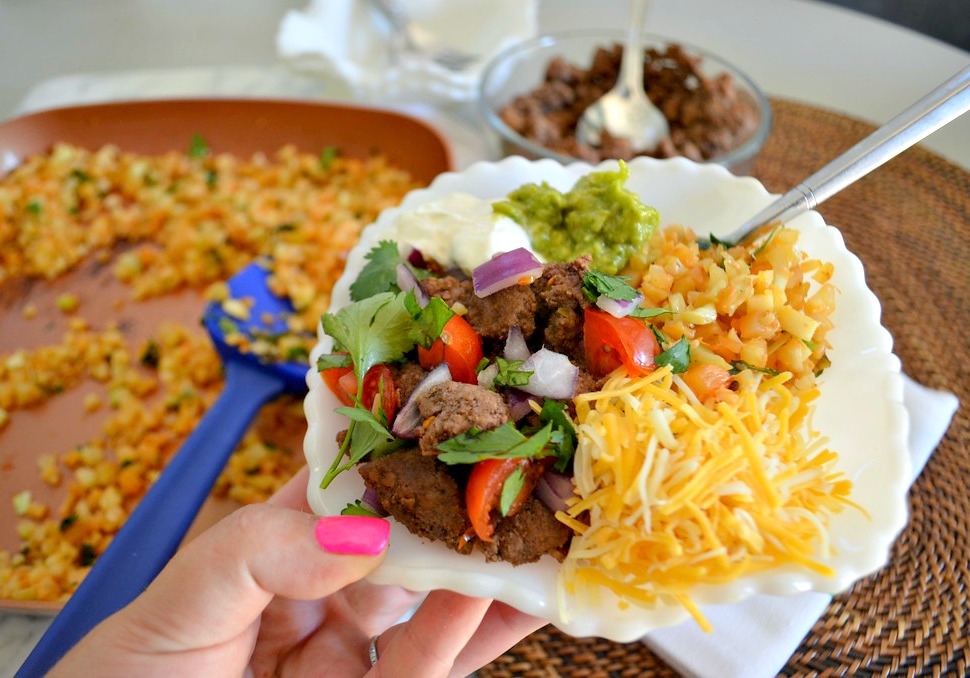 Prep Time: 15 minutes | Cook Time: 30 minutes | Serves: 4
If you're craving a Mexican restaurant-style burrito bowl with rice, here's one featuring ground beef and cilantro lime cauliflower rice! The result is a flavor-packed, keto-friendly meal that's both delicious and satisfying.
INGREDIENTS:
---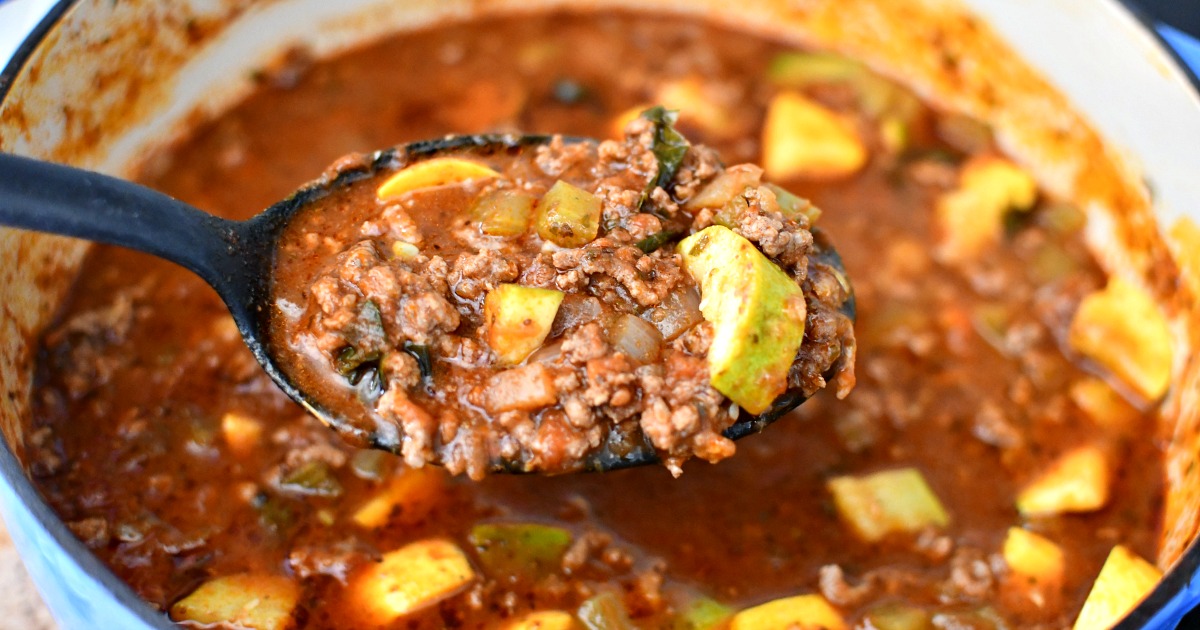 Prep Time: 15 minutes | Cook Time: 30 minutes | Serves: 8
This hearty recipe is a satisfying stew using ground beef and a flavorful paprika seasoned tomato broth. It's comfort food to the max… and seriously delicious and so easy to make!
INGREDIENTS:
---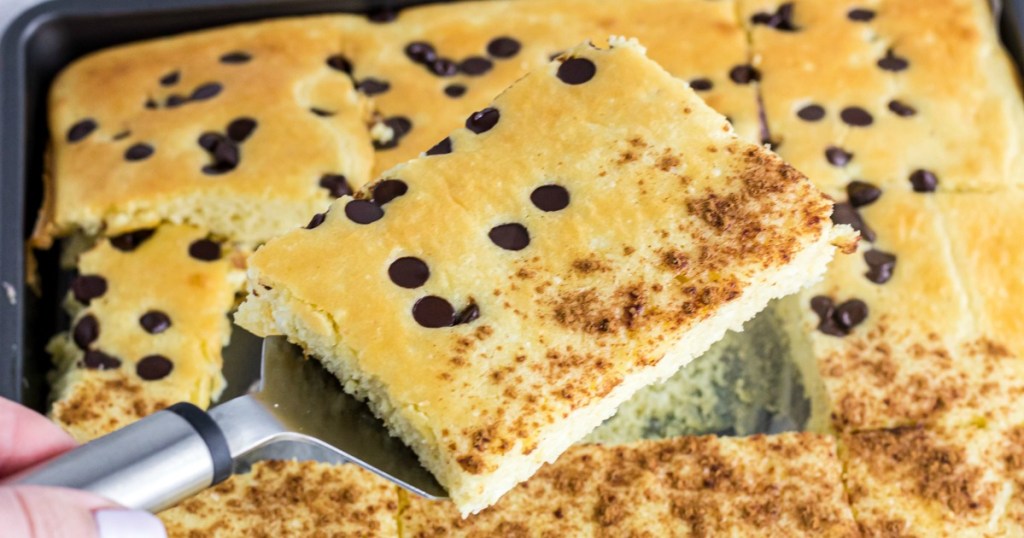 Breakfast, Lunch, & In-Betweens
Did you know keto pancakes can easily be made in a sheet pan?! Try these keto sheet pan pancakes, and add in blueberries or keto-friendly chocolate chips as an easy no-fuss meal the entire family will love! Chocolate lovers will also enjoy this bulletproof keto chocolate shake, that's quick and easy to whip up on busy mornings.
For lunch this week, consider warming up a bowl of the keto ground beef goulash from dinner the night before, since it makes a large batch and the leftovers are wonderful! Also, this tuna ceviche recipe is a brilliant way to jazz up a can of tuna you probably have in the pantry! Bake up some easy 1-ingredient cheese crackers as a snack and dip them in cream cheese as a yummy idea, too.
Want to try out intermittent fasting this week?! One of the plans you could try is to fast all day (basically for breakfast and lunch) and have a 4-hour "eating" window at night. Head here to see all the different intermittent fasting plans.
---
---