The Keto Whipped Cream Recipe You'll Use for EVERYTHING
Step up your dessert game with our keto whipped cream recipe. You'll use it on everything!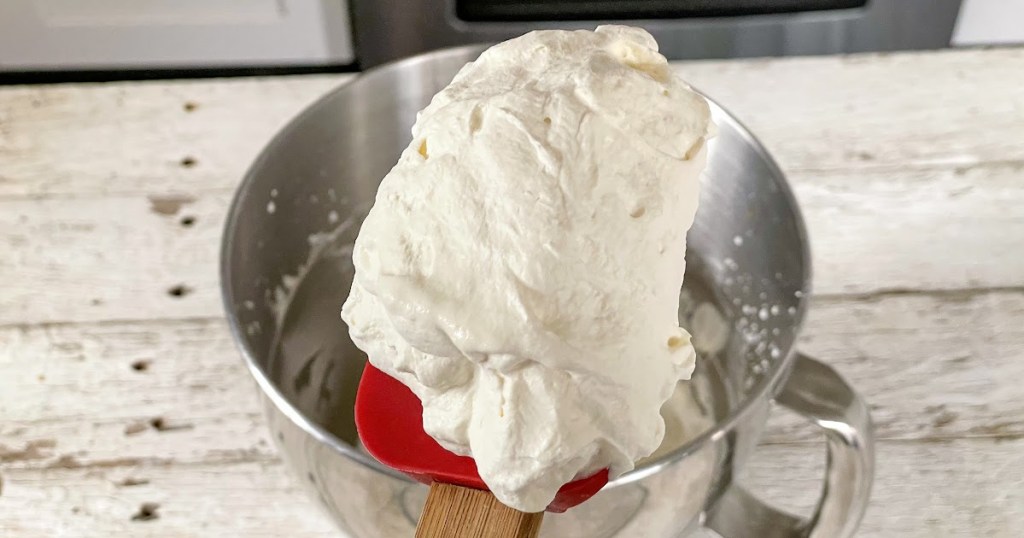 "Whip it real good!"
What better way to dress up keto treats than with our homemade keto whipped cream recipe! It's seriously one of the easiest things to make. It adds that over-the-top touch of love to everything from cakes to pies to hot chocolate.
All you need to make this is heavy whipping cream, vanilla extract, and keto confectioners sweetener.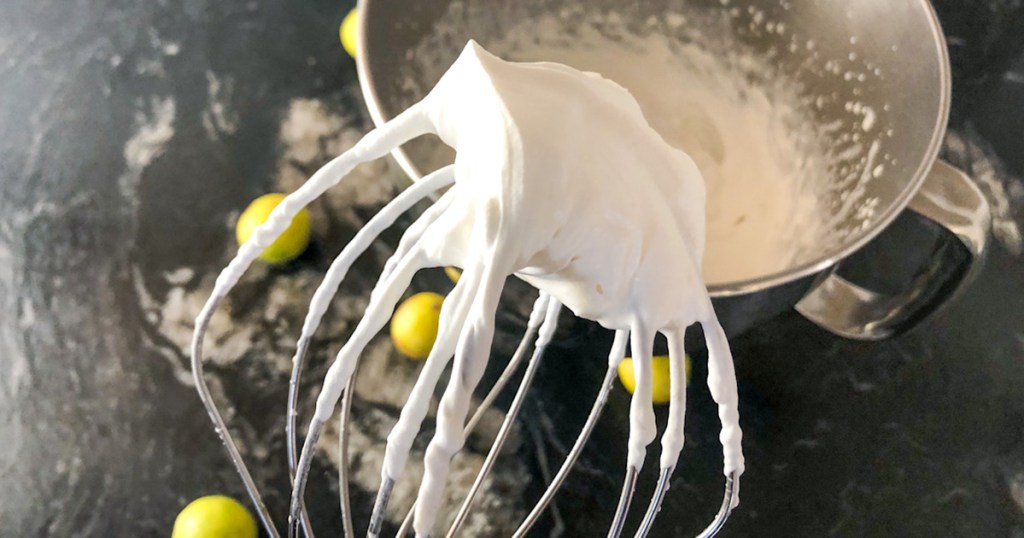 Is whipped cream keto?
Traditional whipped cream may not be, but our keto whipped cream recipe is definitely keto! It uses keto confectioners sweetener in place of powdered sugar, but you can actually leave the sweetener out completely. The cream and vanilla are truly delicious on their own, so if you don't have any keto sweetener on hand or feel like leaving it out, know it's not completely necessary for a delicious result.
In fact, depending on what I'm using the whipped cream for, I often omit the sweetener. If I'm topping a very sweet keto dessert with whipped cream, I tend to make it with just heavy whipping cream and vanilla. And let's be honest, I'm heavy-handed when it comes to vanilla extract, so it still has the sweet hint of flavor!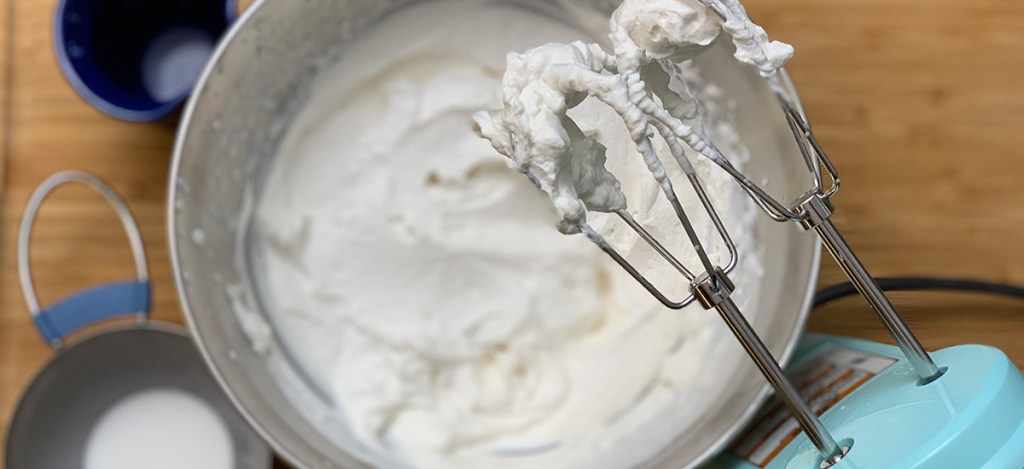 Tips for making the best keto whipped cream recipe:
Make sure the heavy whipping cream is straight out of the refrigerator. Chilled heavy whipping cream will create a better texture. You can even chill your mixing bowl and beaters to help keep everything extra cold.
This recipe is made with 1 cup of heavy whipping cream, 1 tablespoon of keto confectioners sweetener, and 1 teaspoon of vanilla extract. This is my favorite ratio of ingredients but if you want it sweeter, add 2 tablespoons of sweetener. And always feel free to add more vanilla. The recipe yields 2 cups of whipped cream. This is also a very easy recipe to double or triple!
Don't overbeat or you'll end up with butter! I know from experience… 😬
Whipped cream is best served fresh, but you can make it in advance. It'll keep in the fridge for 3 to 5 days in a sealed container. If it starts to break (get runny), you can whip it up again. In my experience, this doesn't always work, but it's worth a try!
Check out our article on everything you need to know about heavy whipping cream vs. heavy cream, along with our favorites. My preference is one that comes in a carton as I found the ones in plastic bottles tend to get clumpy.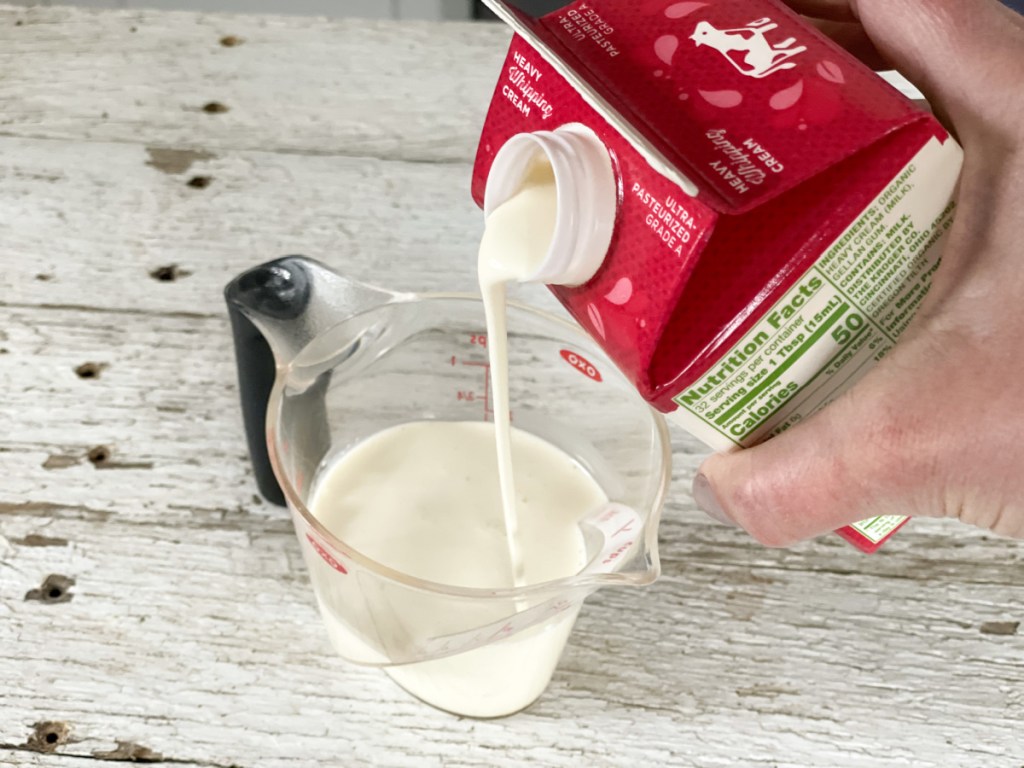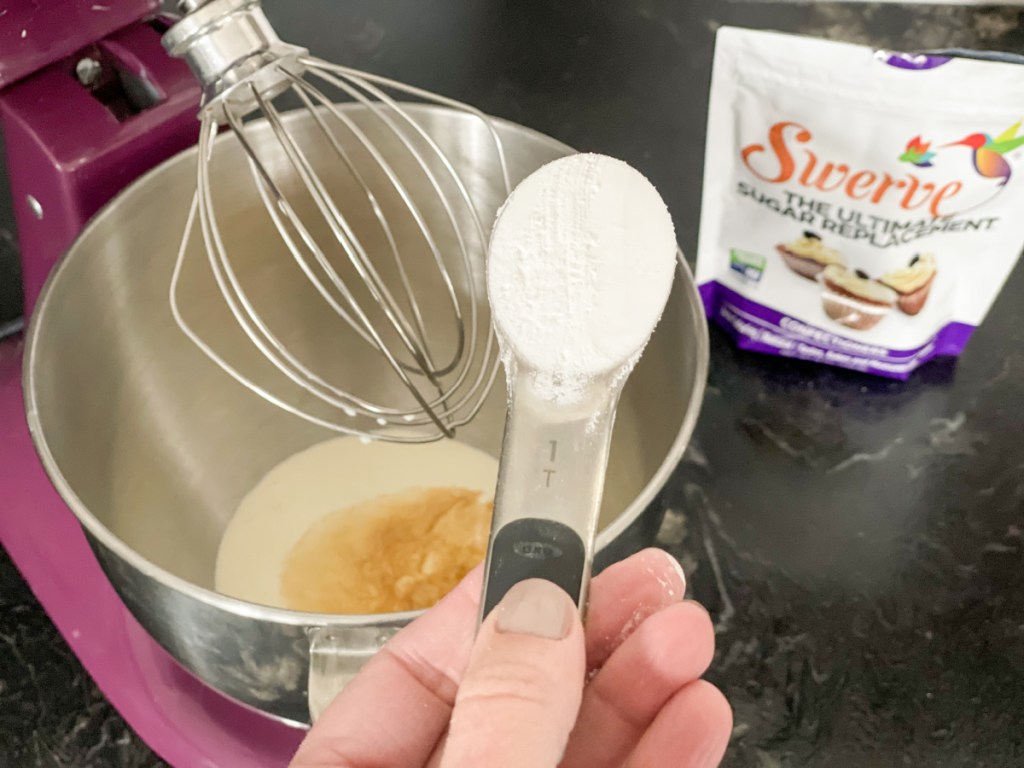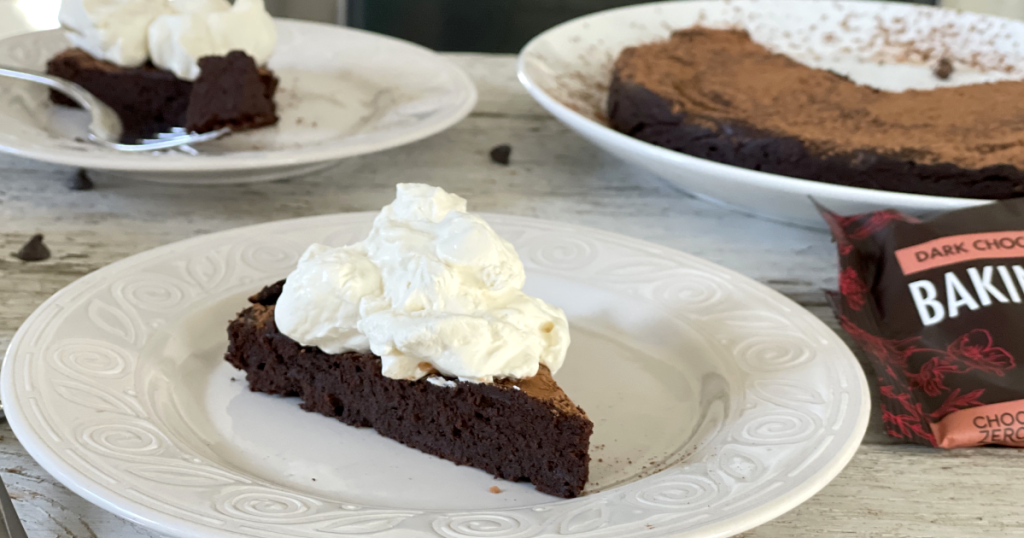 ---
yield: 16 SERVINGS
prep time: 5 MINUTES
total time: 5 MINUTES
Your new go-to keto whipped cream recipe made with heavy whipping cream, keto confectioners sweetener, and vanilla.
Ingredients
1 cup heavy whipping cream, chilled
1 teaspoon vanilla extract
Directions
1
Add the heavy whipping cream, keto confectioners sweetener, and vanilla extract to the mixing bowl of a stand mixer or a medium-sized metal or glass bowl. Metal and glass will help the heavy whipping cream stay cool.
2
Using the whisk attachment or an electric hand mixer, beat on high for 2 to 3 minutes until stiff peaks form. Stiff peaks will hold their form when you lift up the whisk or beaters while soft peaks will fall over.
3
Serve the whipped cream over your favorite keto dessert. Store leftovers in an airtight container in the fridge.
Nutrition Information
Yield: 16 servings, Serving Size: 2 tablespoons
Amount Per Serving: 50 Calories | 6g Fat | 0.6g Total Carbs | 0g Fiber | 0g Sugar | 0.6g Sugar Alcohol | 0g Protein | 0g Net Carbs
---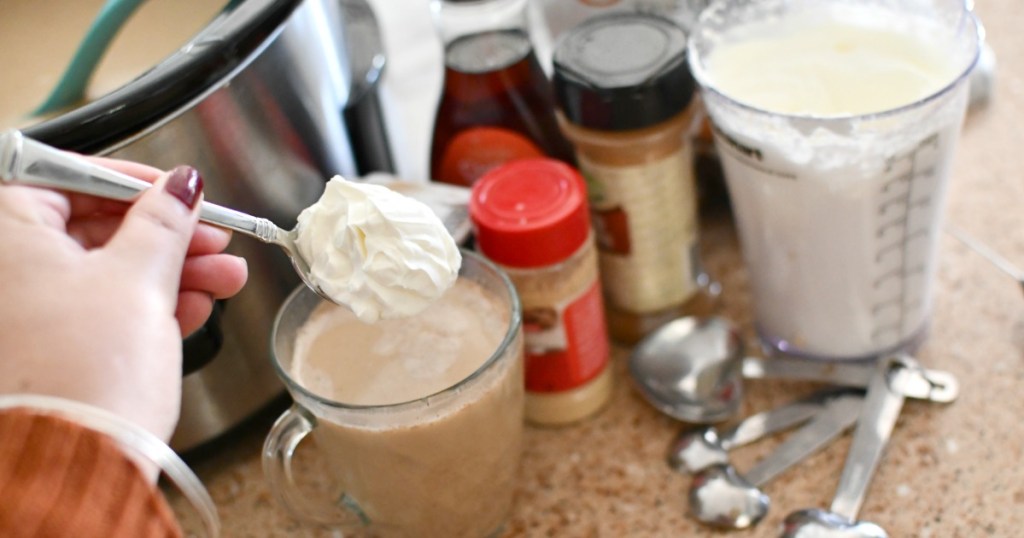 Eat it by the spoonful!
This keto whipped cream recipe makes for a simple, rich dessert. You really can just eat it on its own or try adding in a tablespoon of cocoa powder to make chocolate whipped cream.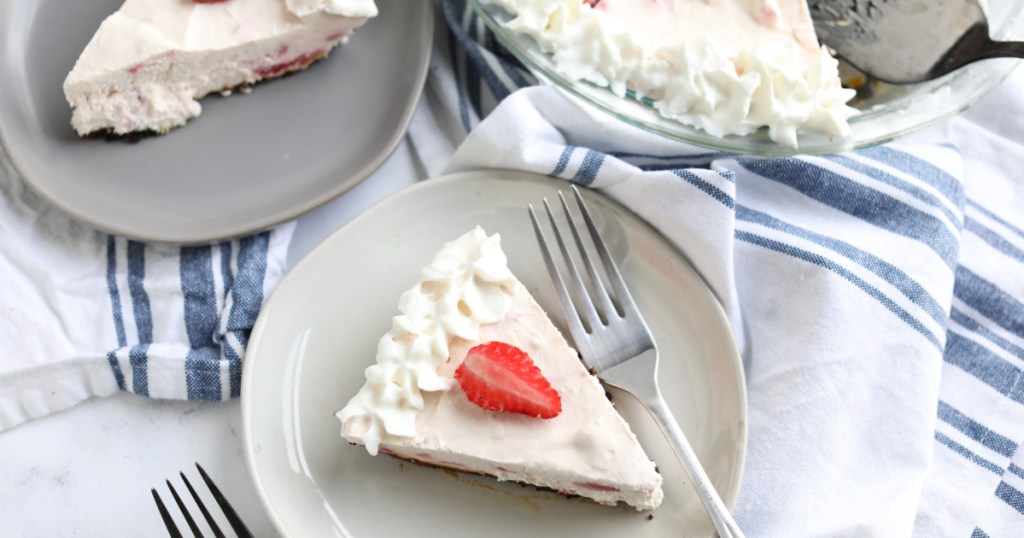 Top your favorite cakes, pies, ice cream, dessert drinks, or even just a bowl of frozen berries for an easy sweet treat. It's drool-worthy delicious!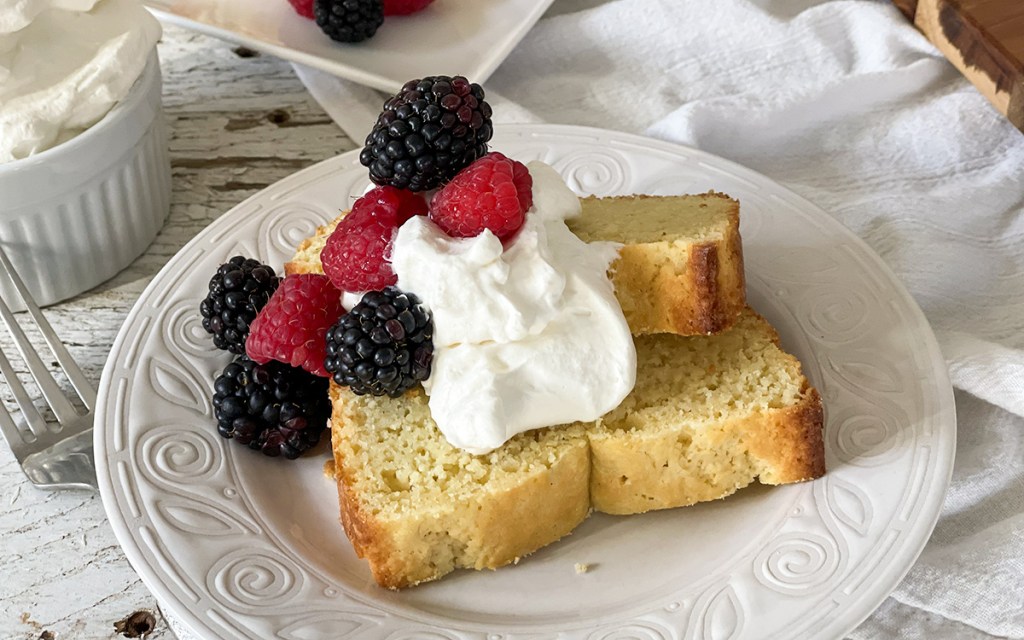 Need inspo? Check out some of our recipes that incorporate keto whipped cream in the recipe or as a topping: