Rich & Creamy Keto Hot Chocolate (Easy Crock-Pot Recipe)
Curl up to your favorite holiday movie this winter with a big mug of this rich keto hot chocolate.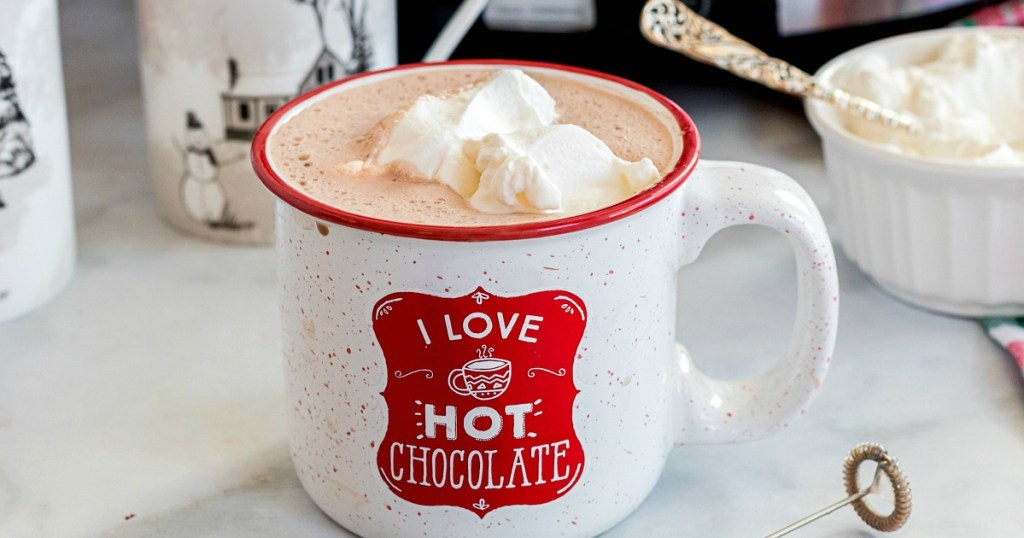 Warm up with this delicious keto hot chocolate!
When the fall and winter seasons arrive, I get two requests; soups and hot chocolate. There's nothing better than homemade hot chocolate. Everyone adores the rich and creamy chocolate flavor in every sip. 😋
Luckily, keto hot chocolate is super easy to make with just a few ingredients. So get out the slow cooker, take five minutes to throw all the ingredients in, and wait for the magic to happen. Yes, your slow cooker isn't just for meals anymore!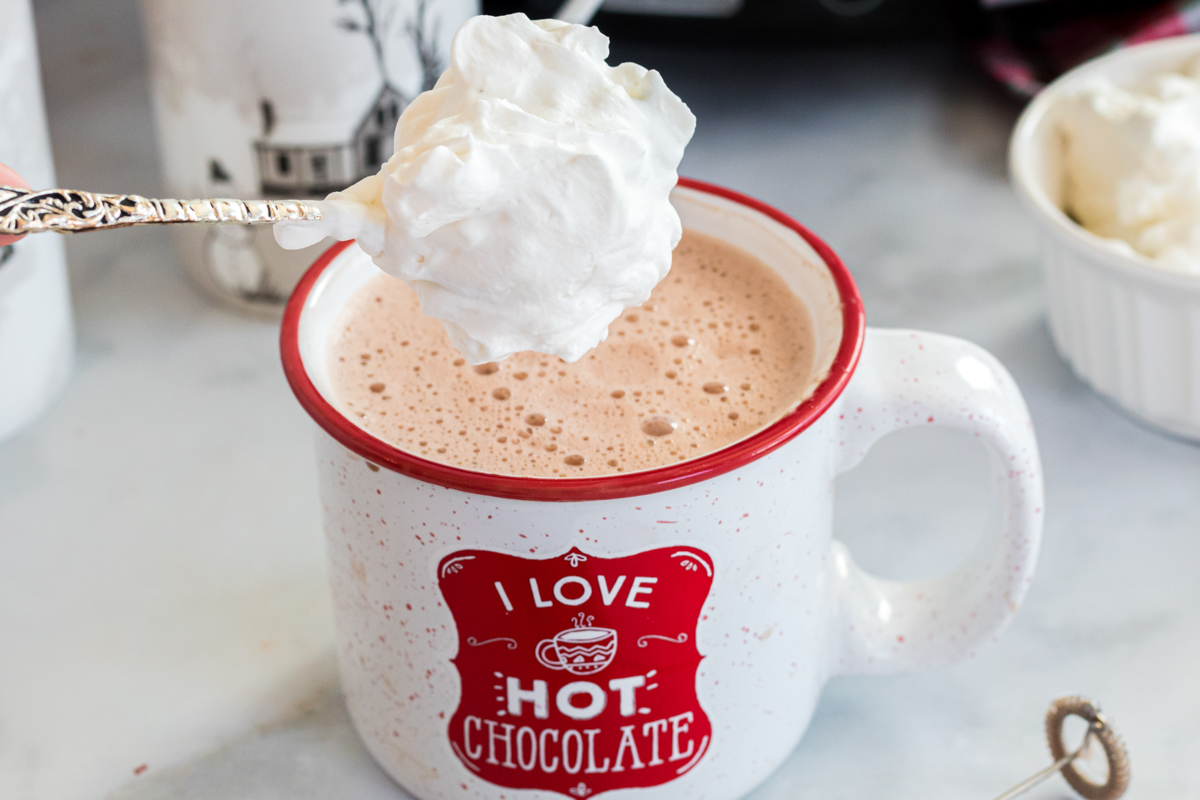 No one will believe that this is a keto recipe!
Everyone loves rich and creamy hot chocolate, and they'll really love that it's low-carb. 😋 This recipe uses unsweetened almond milk as the base. It's also made with unsweetened cocoa powder, keto confectioners sweetener, no-sugar-added white chocolate chips, and heavy whipping cream. I added the heavy whipping cream in this recipe to give it that extra rich creaminess.
This is the perfect hot drink to have ready on the counter for the whole family. I highly recommend topping it with homemade whipped cream. Yum!
Tips for making the absolute best keto hot chocolate:
If you don't already have one, consider getting yourself a milk frother! It does wonders with this recipe and whips up the thickest froth within seconds to help create the perfect hot chocolate. This step isn't necessary but definitely adds another element of flavor.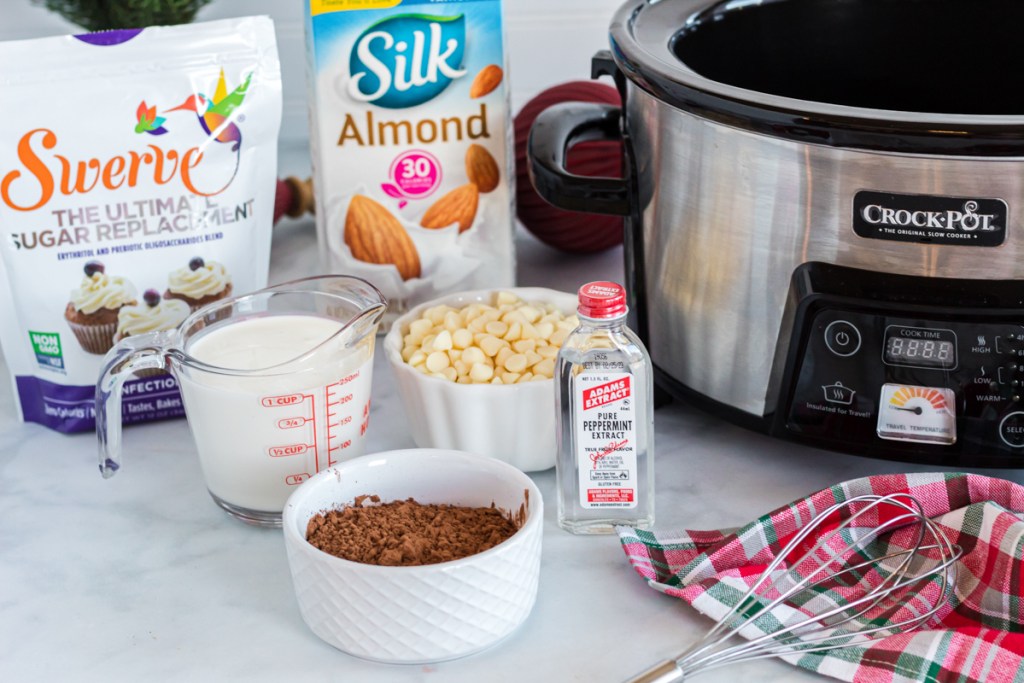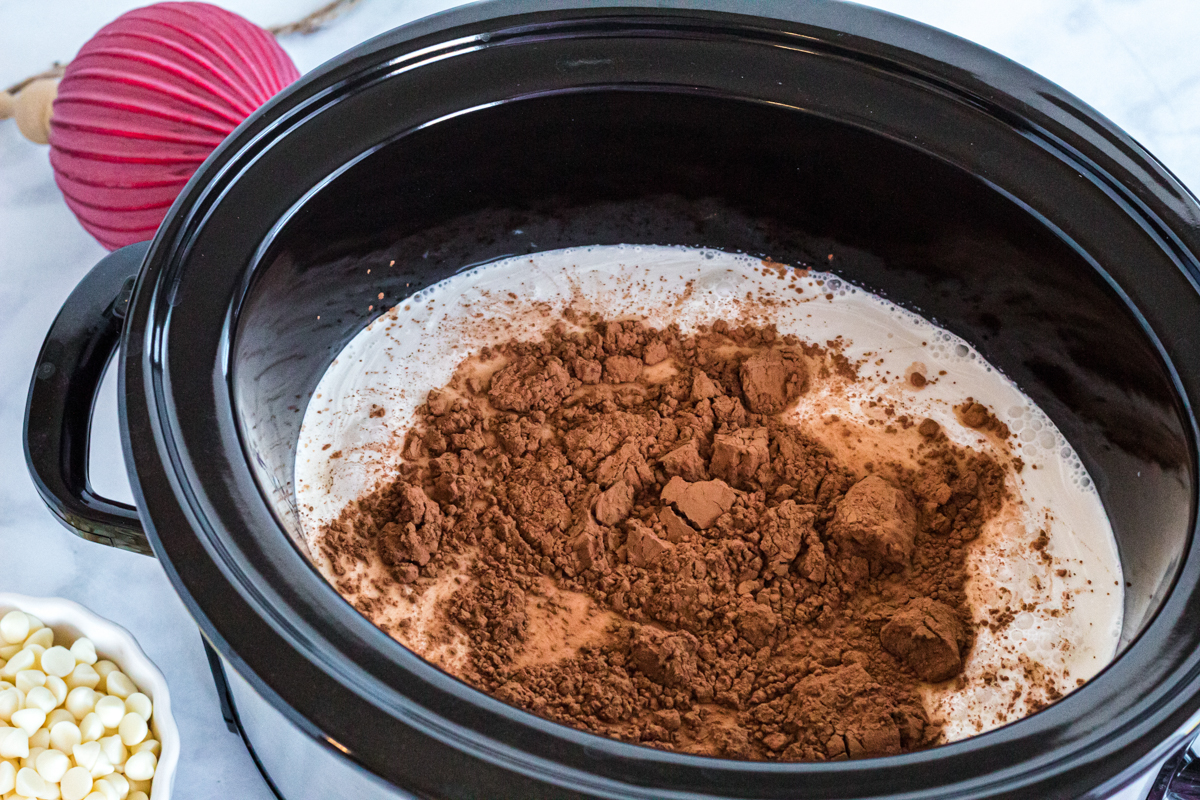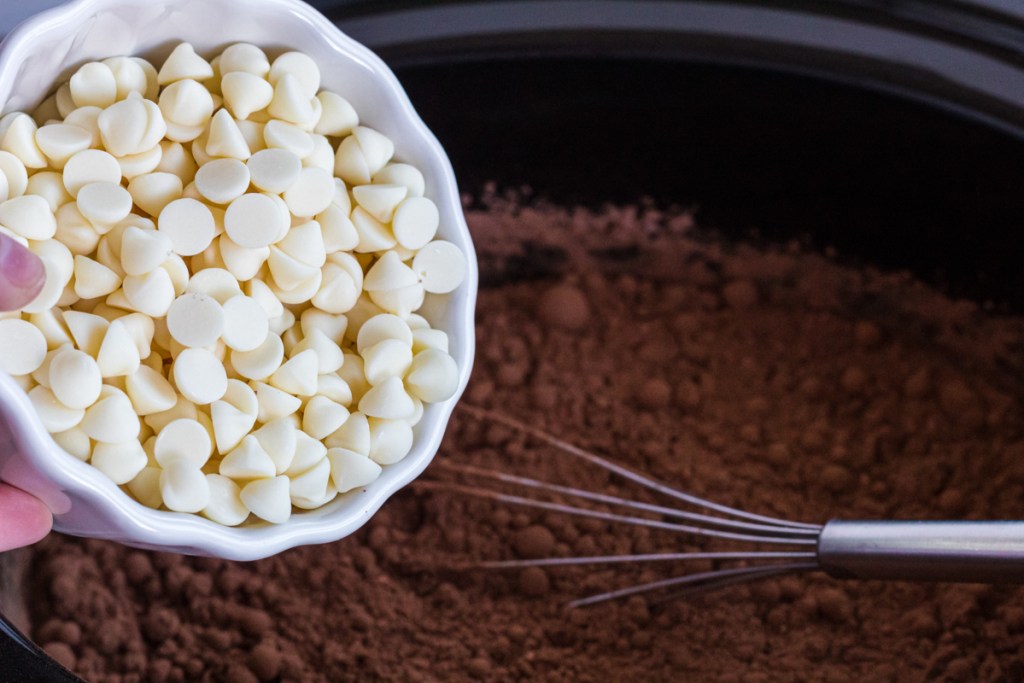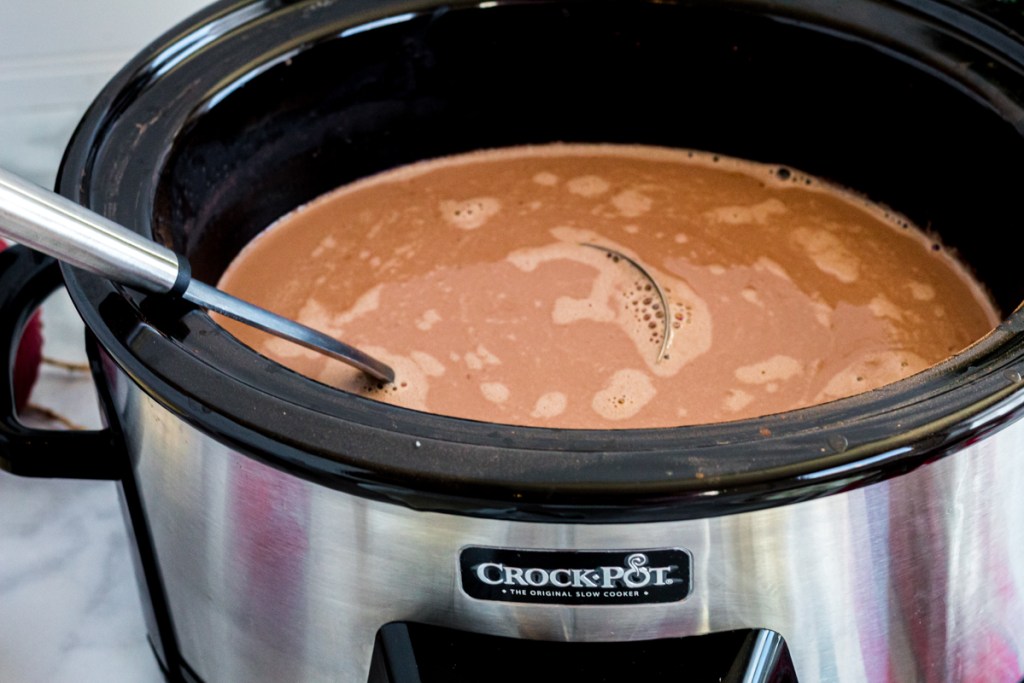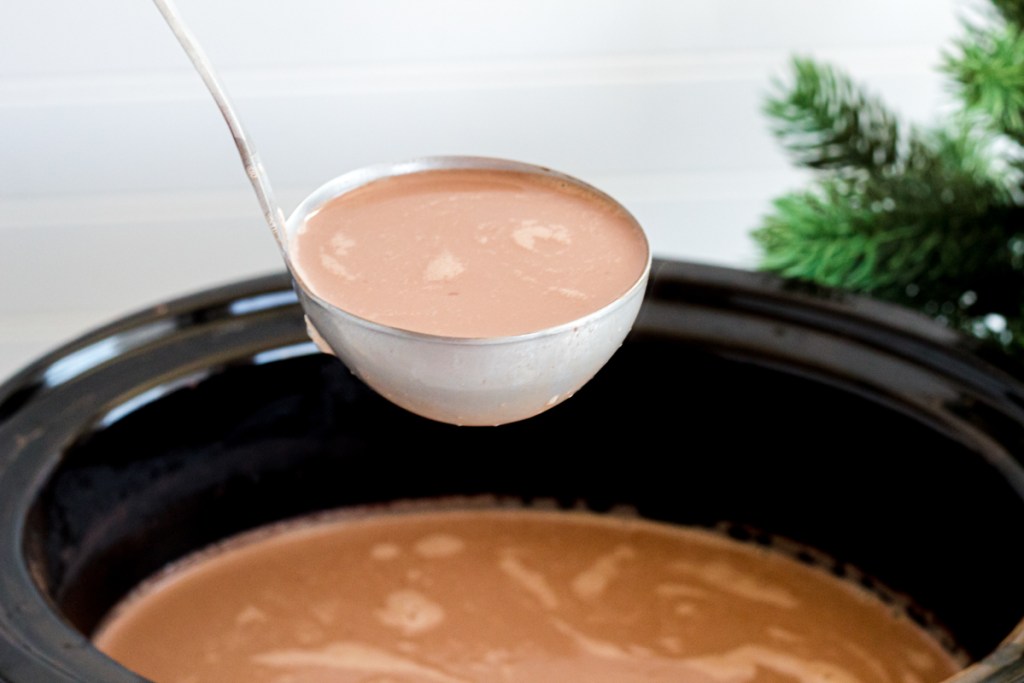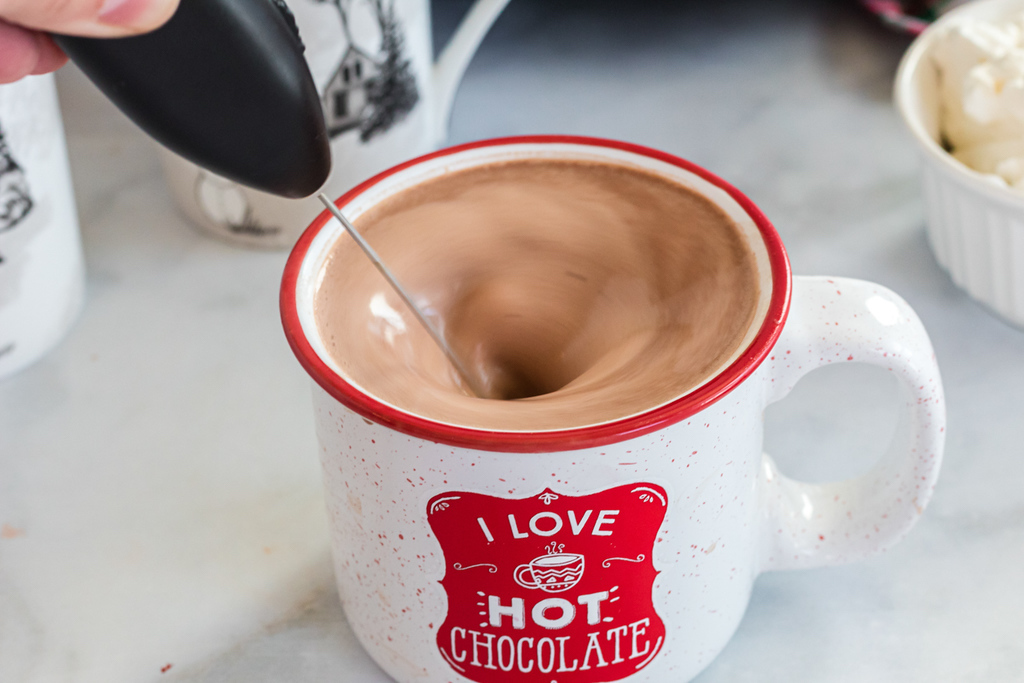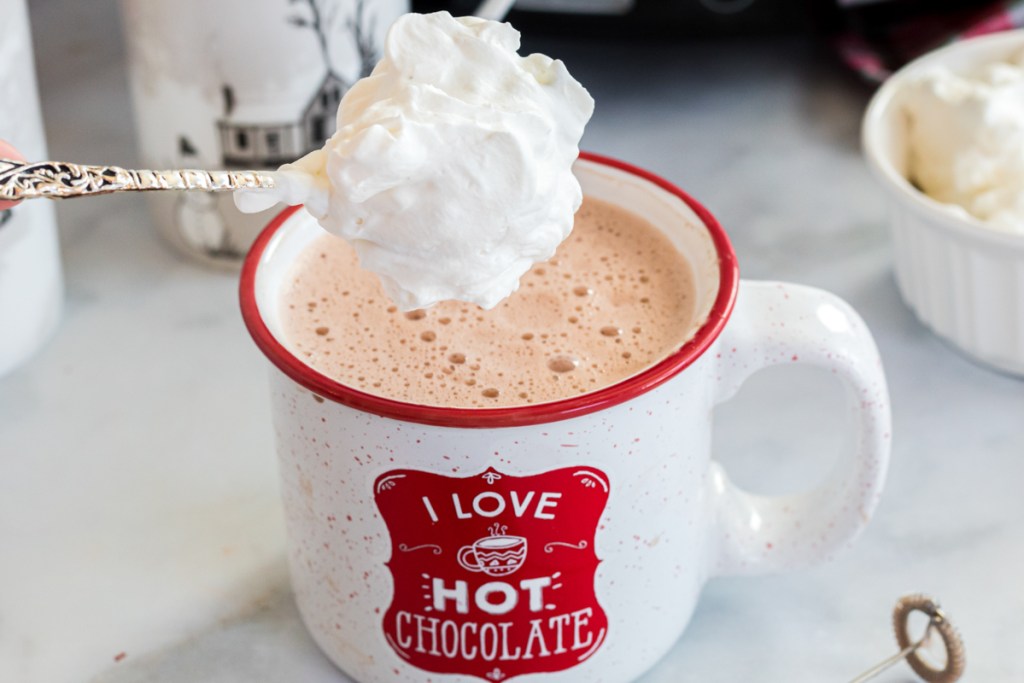 ---
yield: 6 SERVINGS
prep time: 5 MINUTES
cook time: 30 MINUTES
total time: 35 MINUTES
Rich and creamy low-carb hot chocolate that comes together in a big batch with just a few ingredients in the slow cooker.
Ingredients
5 cups unsweetened almond milk
1 cup heavy whipping cream
1/2 cup cocoa powder
Directions
1
Add all ingredients to the slow cooker and whisk to incorporate the cocoa powder.
2
Set slow cooker to HIGH for about 30 minutes or Low for about 60 minutes. Whisk occasionally, until chocolate chips have melted, then turn to warm temperature and serve when ready.
3
Top with homemade whipped cream and add peppermint extract if desired. Enjoy!
Nutrition Information
Yield: 6 cups, Serving Size: 1 cup
Amount Per Serving: 247 Calories | 24.3g Fat | 24.2g Total Carbs | 7.1g Fiber | 15.3g Sugar Alcohol | 1.8g Protein | 1.8g Net Carbs
---
Don't be alarmed by the high total carb count!
Fiber and erythritol (the main ingredient in Swerve) do not affect blood sugar in the same way that regular carbs do, so we subtracted them from the total carb count. You'll see that the net carbs are much lower once you remove the sugar alcohols and fiber.
This is the perfect treat for cold nights.
Head to the kitchen to make a slow cooker full of this amazing keto hot chocolate. You'll be recreating this all winter long! And the best thing is that it's a wonderful guilt-free keto treat.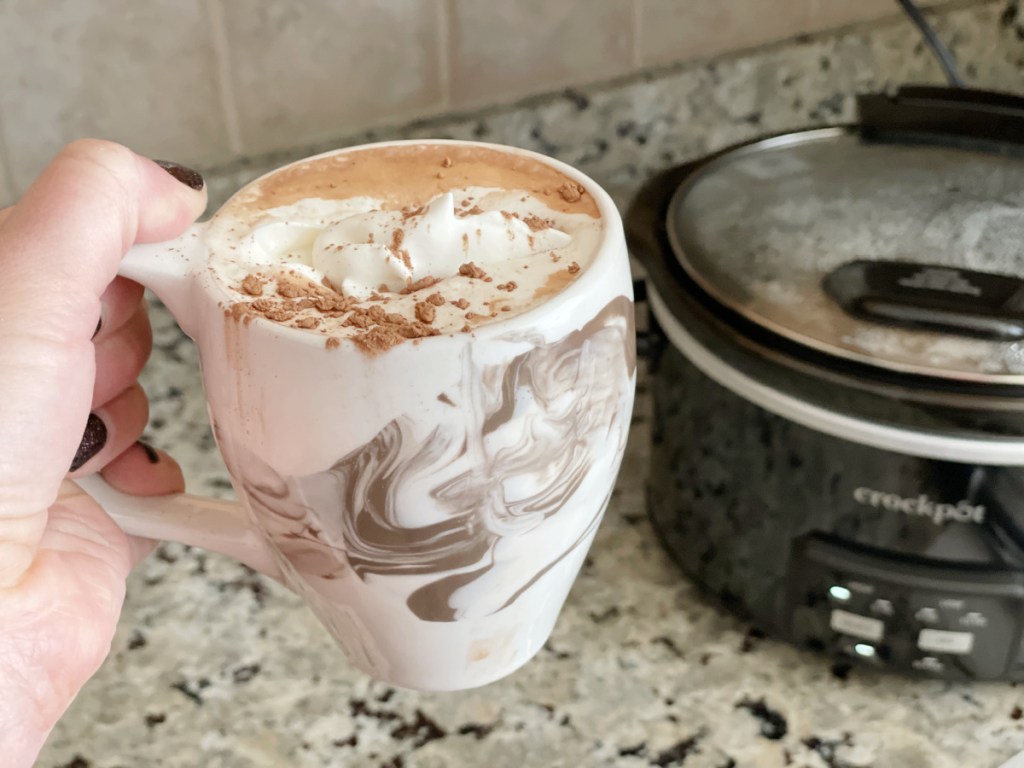 My Hip sidekick Emily loved this keto hot chocolate! Here's what she said:
"Oh my goodness, this recipe is amazing! The flavor is so rich and creamy, you'd never know it's keto hot chocolate. I love the addition of the white chocolate chips. I think that makes the flavor! Even better is that this is made in a slow cooker. Easy recipes are the best. I topped my cup of hot chocolate with homemade whipped cream and a dusting of cocoa powder. It was even snowing while I was sipping on this delicious treat! Perfection."
---
Need a bit of caffeine? Try our Keto Pumpkin Spice Latte.